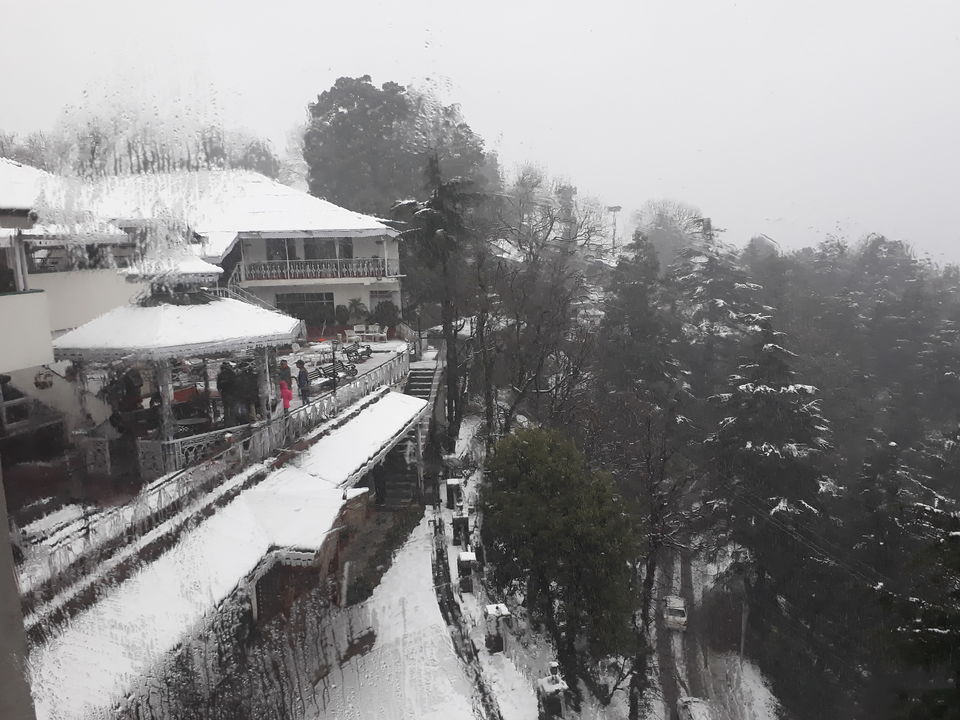 Just wanted to share one of the most amazing trip of mine I know I'm posting this late, we arrived at Amritsar Station second half of the day because train was running late. After checking into hotel we didn't get a time to rest because we were getting late, we got ready as soon as possible after having our lunch, we left for Attari Wagah Border we reached there by 4 p.m evening exactly on time.. We were really excited for the parade show, its mainly called the Beating Retreat Ceremony.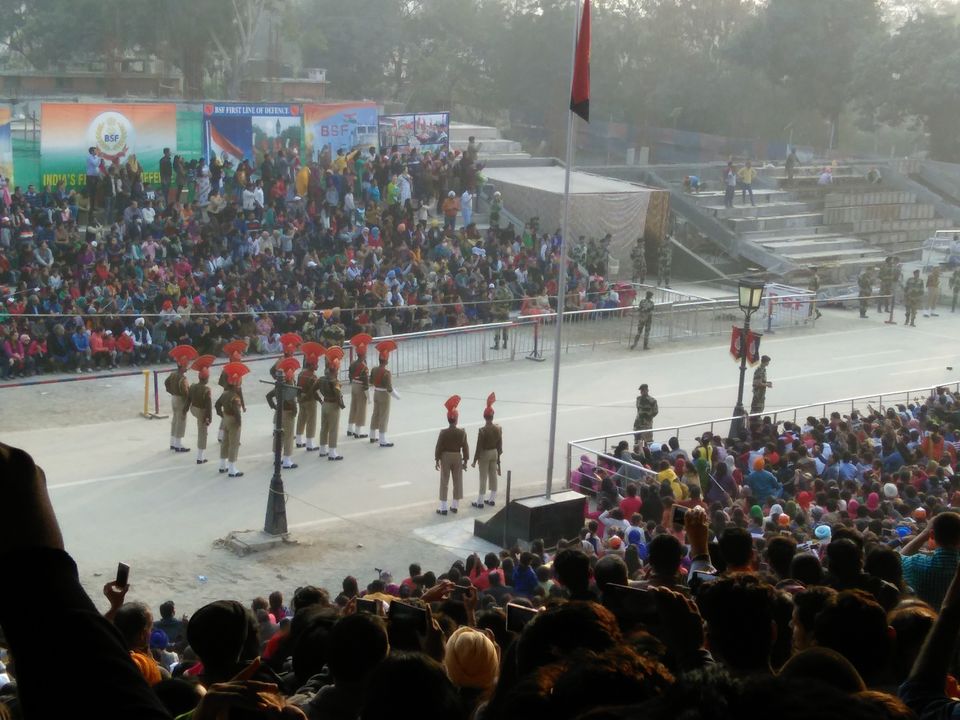 At night We went to The Golden Temple Amritsar is also known as Sri Harmandir Sahab . The beauty of this place is indescribable it was amazing, shining bright golden colour located in the middle of the pool (sarovar). We also had dinner there at the Langar which is known for serving food to everyone as equally together time by time. Not only the temple all the surrounding was beautiful you can also visit stores near the temple. They keep some amazing stuffs.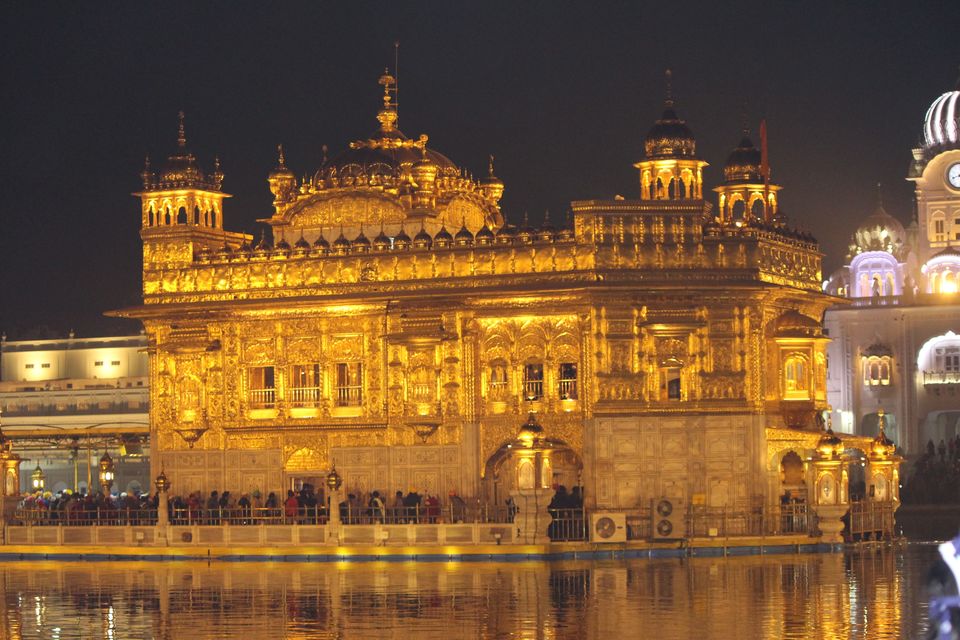 After breakfast we left for Dharamshala, Himachal Pradesh it took 4 to 5 hrs to reach from Amritsar to Dharamshala. We directly went to Kangra fort it was about 20k.m away from the Dharamshala ,it is one of the oldest forts in India.
Next day at Dharamshala after our breakfast we went for nearest sights which includes HPCA Stadium (Himachal Pradesh Cricket Association) , Dalai Lama Temple, Tsuglagkhang Mcleodganj , Namgyal Monestry , Bhagsu Waterfall and we had our lunch in between sight seeing . At evening we entered the market area after that we drove back to hotel. The hotel staff organized bonfire with music it was really awesome we had a great time there...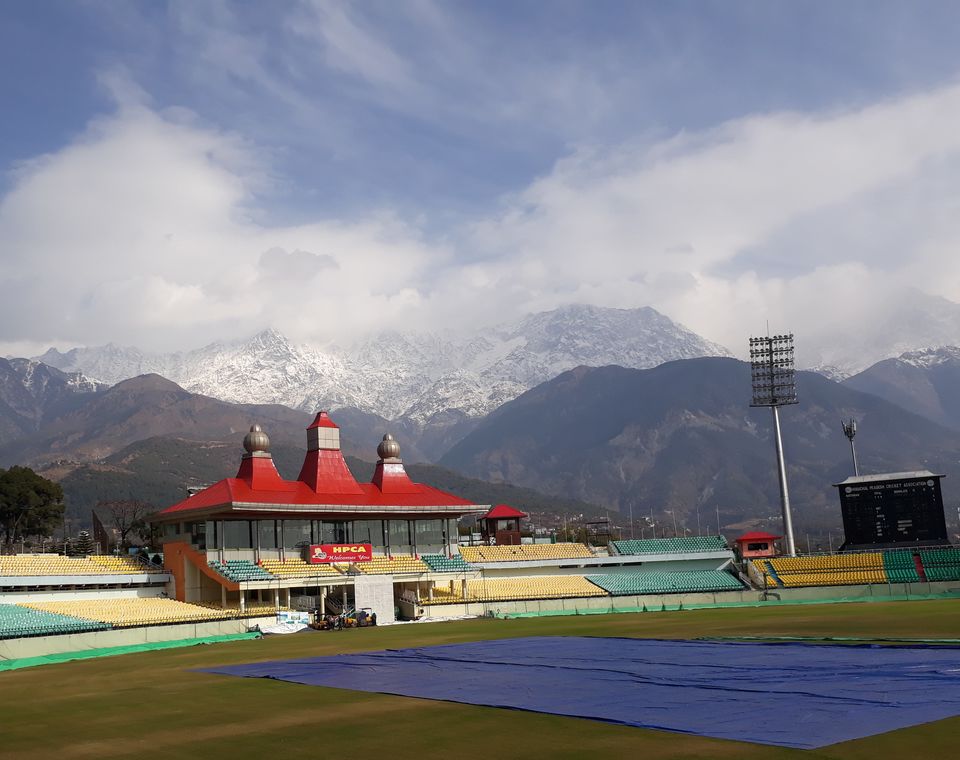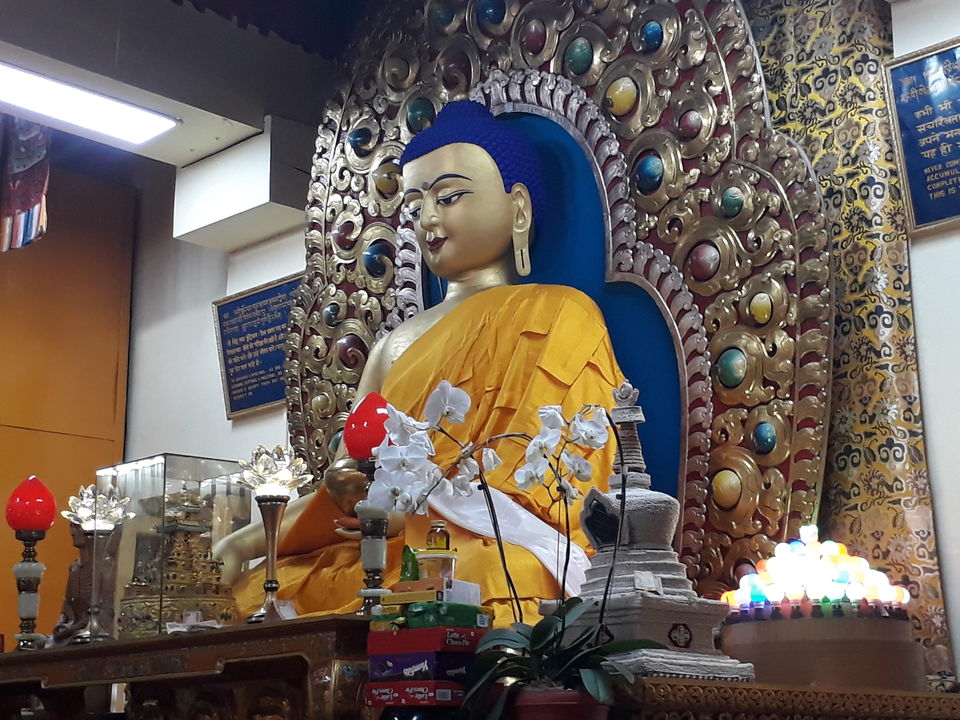 Fourth day of our trip we got some time to rest, We had our lunch after that we enrouted to Dalhousie , Himachal Pradesh. The views are really beautiful mountains covered up with snows , we arrrived by the evening at our hotel in Dalhousie. It was beautiful but we got little disappointed because weather was not good it was raining, so we have to stay at hotel. At night we enjoyed the DJ party after that we had our dinner and the food was delicious & tasty. While we were having our awesome dinner suddenly the amazing thing happened it started snowing, our excitement & happiness was way too much. The time was around 12.30 a.m midnight we actually forgotten how cold was out there it was freezing already but including the snowfall it was icy cold the temperature was below the freezing point. We forgot about the time & cold it was being 3 a.m night we were still awake.. At last one of the hotel staff came to asked to go to our rooms & take sleep otherwise we'll get sick, it was funny...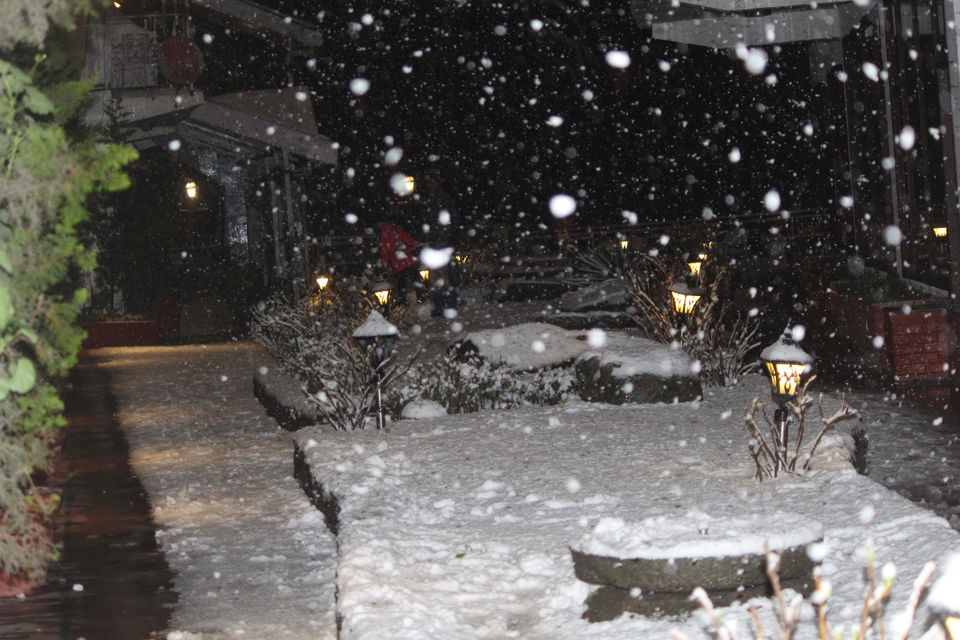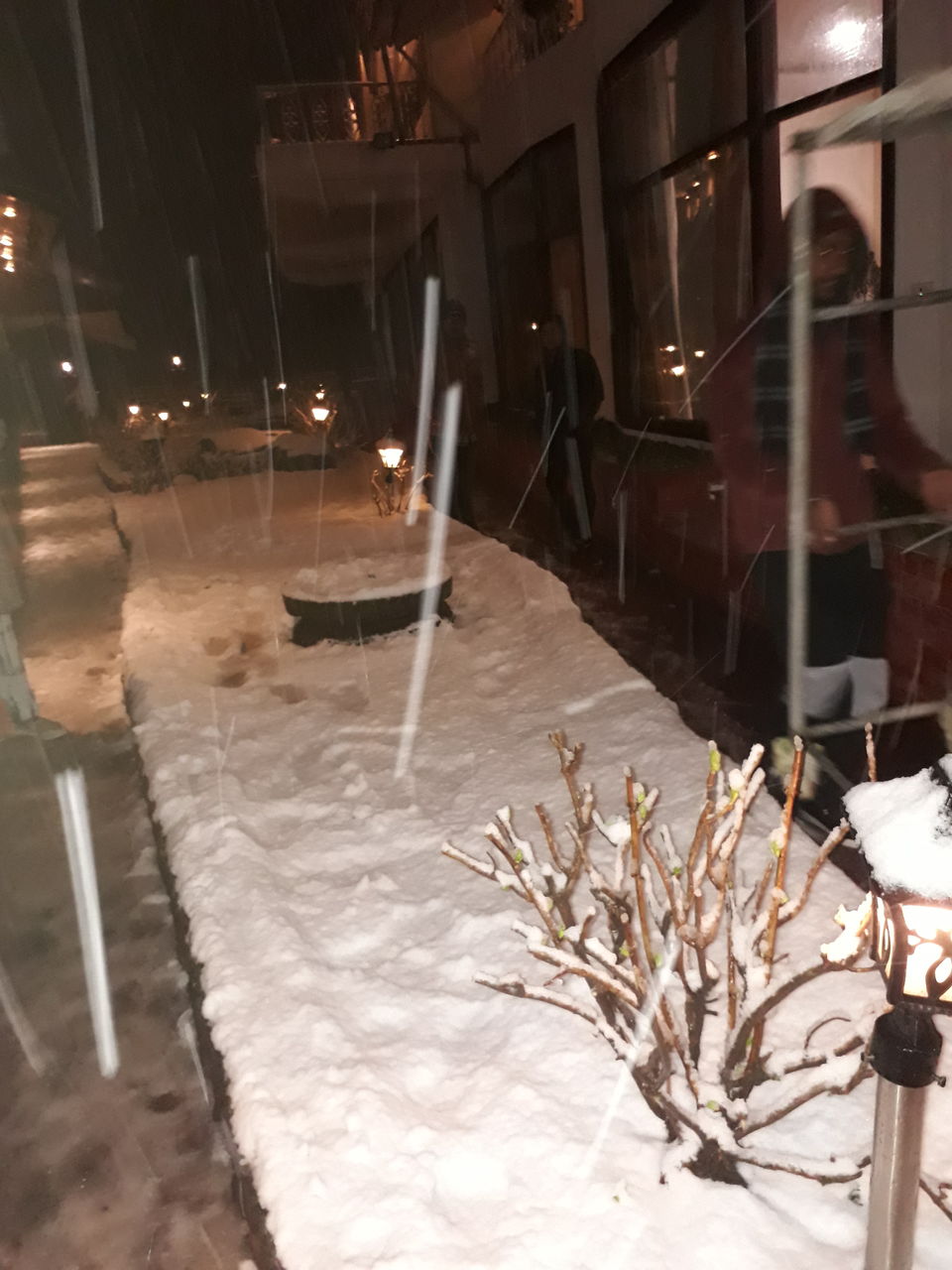 Second Day at Dalhousie we had a grat combo of snowfall with rain ???????? and we totally got stuck at the hotel because the snowfall was heavy & due to the rain roads were became slippery so it was difficult for drivers of the vehicles to drive out there..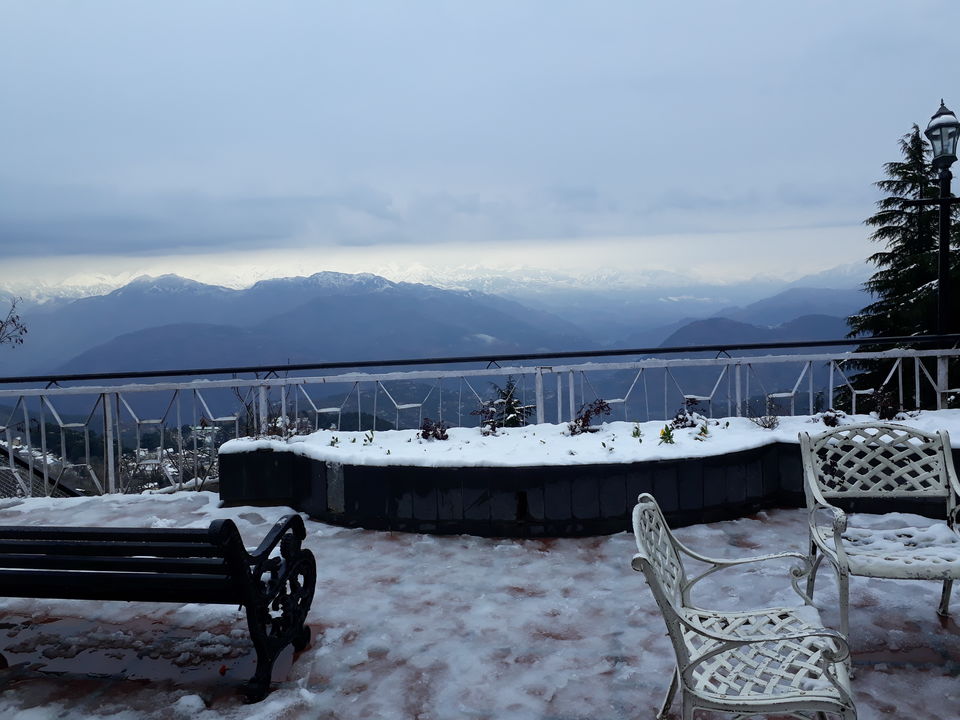 After the weather got normal we driven to Pathankot , we had our lunch there and then went to Railway Junction Pathankot Punjab to catch the train to Delhi...