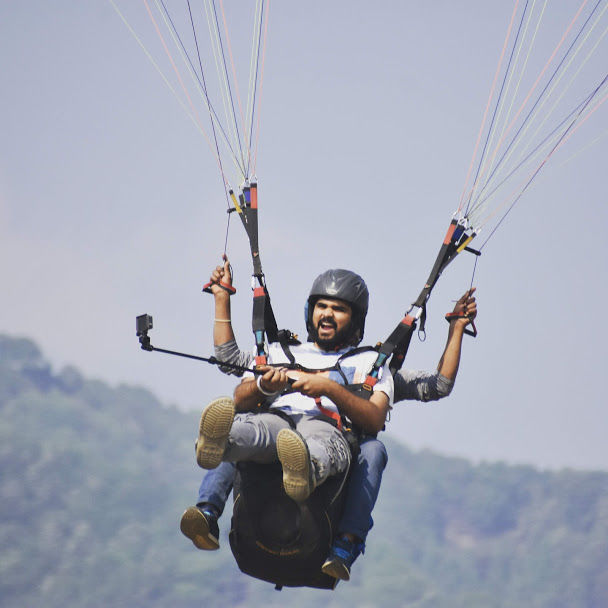 The planning
Me and a friend of mine were planning for an after graduation trip. And where would a college student go to chill during summers ? The first thought that came to our minds was Kasol! Since I had completed my examinations before him, I had decided not to waste my vacations and went for Bungy Jumping at Rishikesh (My last post. Click Here -> The "fall" at Rishikesh).
Then the tables turned. His plan got cancelled and I had few more days with me. I decided not to go to Kasol but somewhere less discovered and less mainstream. Then me with my uncle who took me for an IPL match and who is also a travel enthusiast sat with a beer and started deciding the place. The first place he said was the place where I went next.
It was unheard. It was not mainstream. It didn't have many tourists. But it was world's second best paragliding point. It was BIR - BILLING
I opened an app which is also the best friend of every traveler, Google maps, and saw how to reach there. Then, not even wasting a second, I booked a ticket from New Delhi to Pathankot station. 

The Journey
It was a comfortable overnight journey in the train and the next day at 8 am, I arrived at Pathankot. The place gave me the feel of "sadda pindh"! But this was not my destination. I got out of the station and it was a 5 minute walk to the Bus stand. I reached the bus stand and boarded the first bus I got which went towards Bir but was terminating at Baijnath (10km before Bir). 
It was a long 6 hrs journey as the bus took a big halt at Palampur bus stand (The main bus stand in that area). Then after changing the bus from Baijnath, I finally reached Bir by 4pm and was lucky enough to see the Paragliding person wait for me just outside the bus!
So here's the deal. The place from where you take of is Billing which is a beautiful but uncomfortable 30-40 minute ride and the place you land in Bir. So they took me to Billing and the view of the whole Bir city was mesmerizing and I was only imagining how it would feel when I was flying!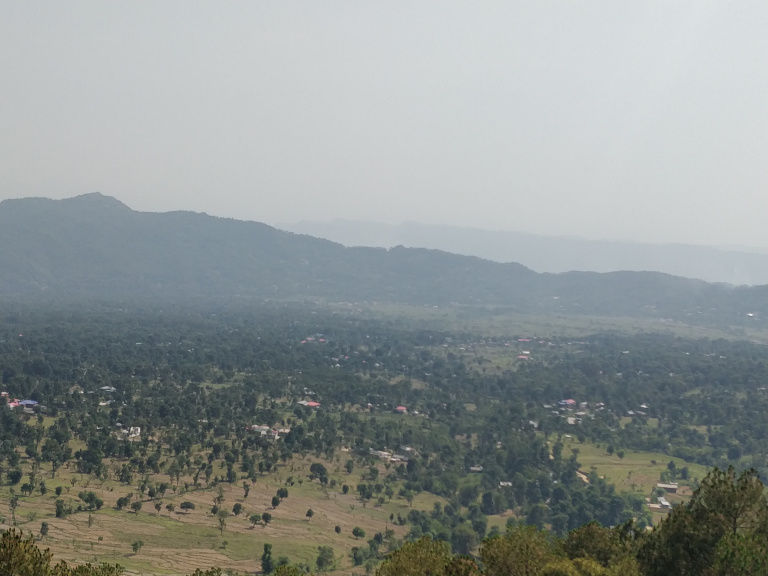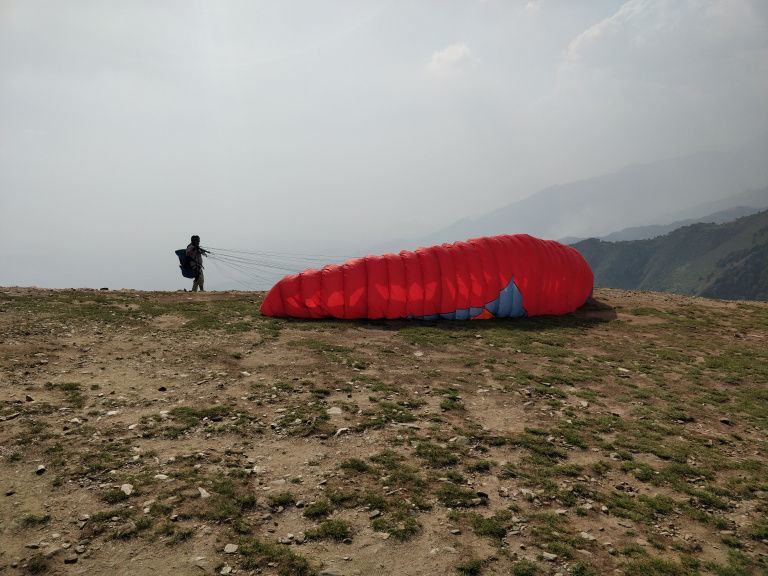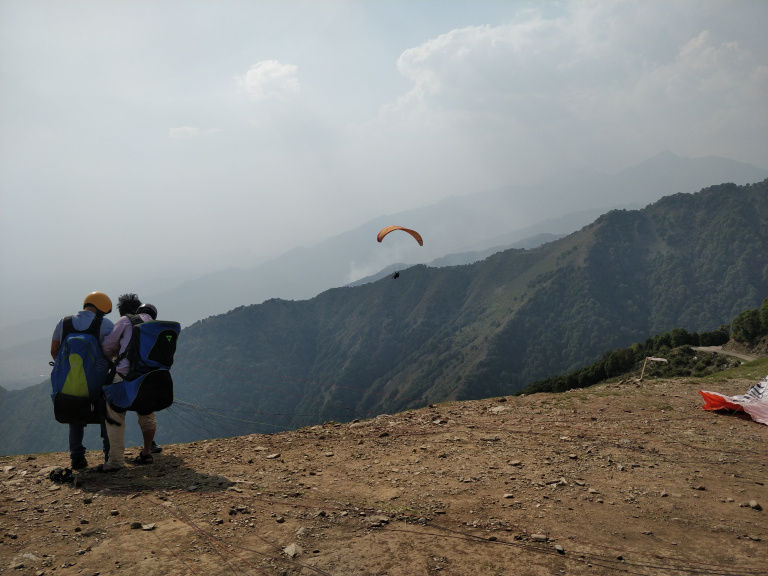 The Flight
How did it feel you ask ? Tabhi lag raha tha k apunich Bhagwan hai! The whole world was below me!
Have you ever felt how cool would it be if we would be able to fly like birds or Superman? I experienced exactly that! The take off was a bit dangerous as my parachute went backwards due to strong winds. That time I felt grateful to my fats that I didn't fly away XD. Nevertheless, we took off and the scenery was fascinating. The greenery all around, huge and gorgeous monasteries and wild winds trying to keep you off the ground!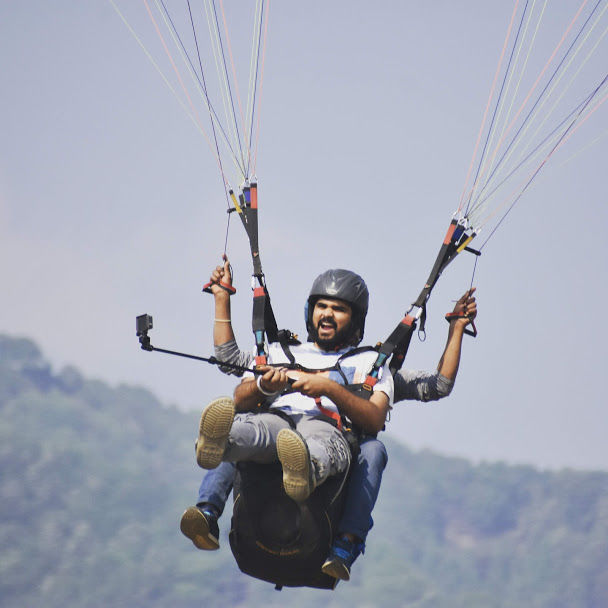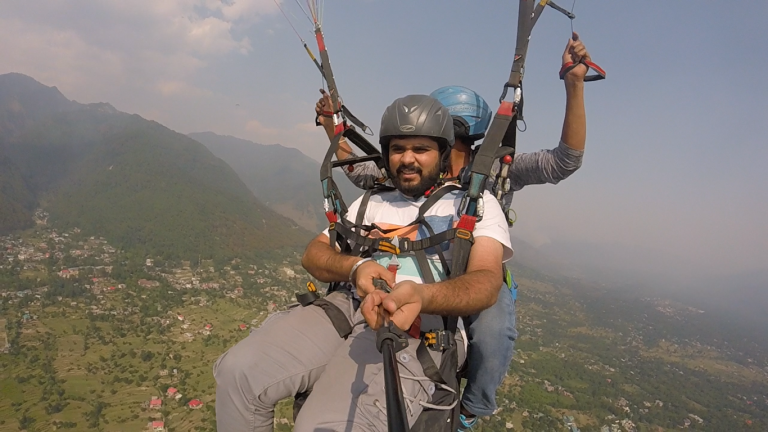 There was a parachute that was I though out of control. When I asked the pilot about it, he said that the pilot of that parachute was performing stunts. I asked him whether he could do it, he said he could if i wanted him to. And the people who know me know the answer very well.
After that point, my parachute was never straight till the time of landing. It was 90 degrees on either side! There was a point where I saw up and saw the ground!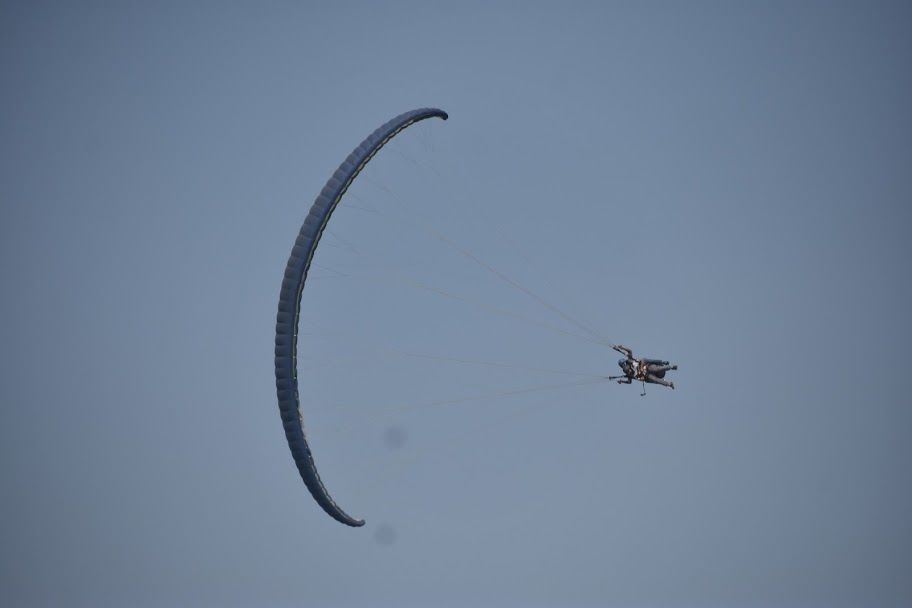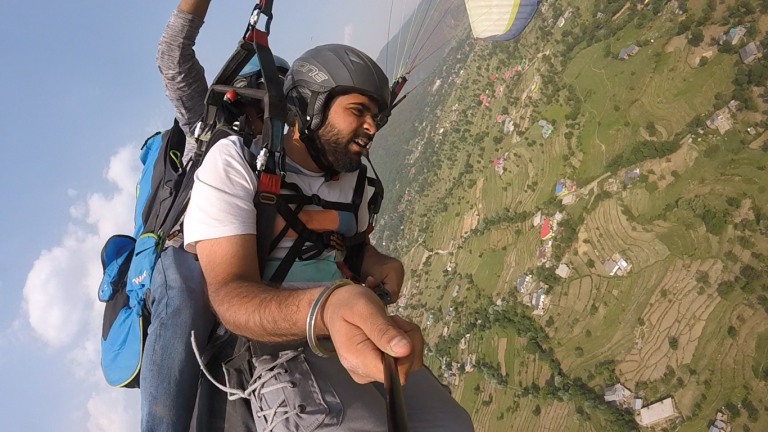 And then I finally landed! But the story doesn't end here. There were many tragedies that happened between me reaching the paragliding point till the time I landed!
The Mess ups :/
As mentioned, the pilot was waiting for me when I got down from the bus. But where was the bag ? I couldn't have jumped carrying that bag obviously. So, I left it at the pilot's office. And having no idea where my stay is, I went for the glide. During the ride to Billing, I made a local friend who was also there for the glide with his sister and mother. When we reached the top, his sister and his mother declined to jump (I don't know how could they resist that). But that proved to be an advantage for me.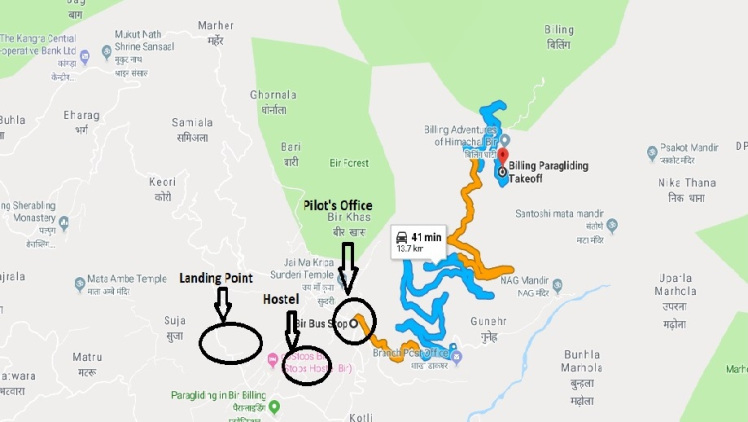 When we landed in Bir, I pulled out my maps and started searching for the location. Now I could see that my hostel was just 5 minutes walk from the landing point but the pilot's office was far far away, (I've shown it in the maps). So we told the mother and the sister to bring my bag from the pilot's office to the landing point and by that time I went to the hostel to check in while my friend was having his 8th cigarette. That time I realised that the rates for locals were ₹500 less than usual. So next time remember to tell the person on call that you are a local.
The beautiful stay
I stayed a Go Stops (Bir) which was very close to the landing point. And Hats off to the location, we could see the beautiful mountains from the rear side of the hostel. The mountains from where the gliders were jumping and the whole sky was filled with gliders also during the dusk. And during the night, the sky was filled with stars!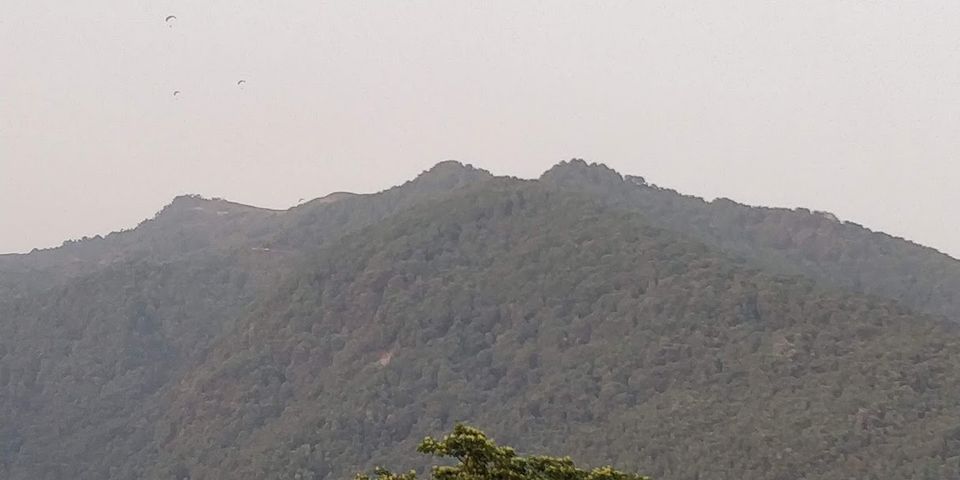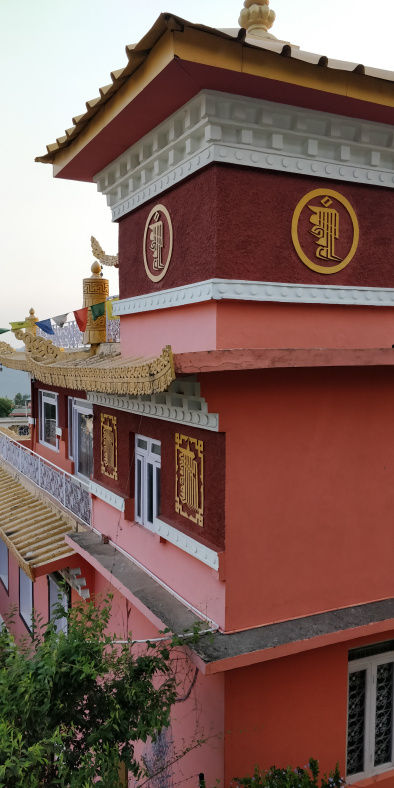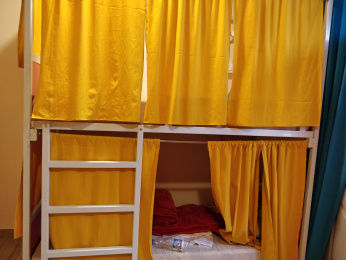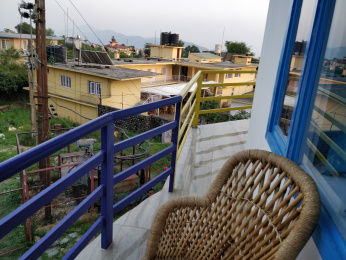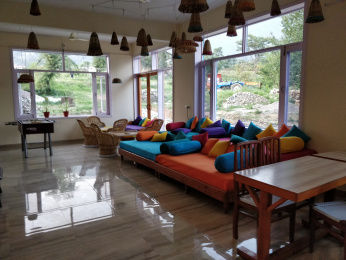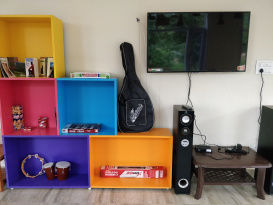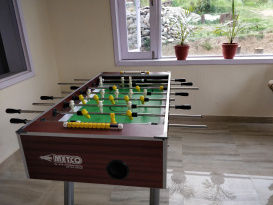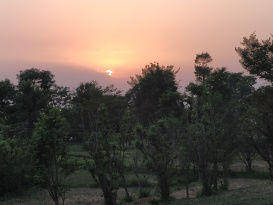 The hostel was very convenient with separate lights and fans for each bunk in a 6 bedded room which did not seem to be crowded at all. The staff was very friendly and the play area was filled with board games, musical instruments, carrom board and the best of all, a Foosball table <3. The breakfast was included and they readily agreed to make the things we wanted and which were manageable. All in all, a complete hostel with people from different countries and backgrounds..
Conclusions and learnings
1. This solo trip was the second but experience wise the best solo trip! It taught me how to talk, adjust, stay determined, quick decision making ( taking a bus that would not go to your destination is always a tough decision XD ) and "IT IS OKAY TO NOT HAVE A PLAN" If you are a traveler, DO NOT HESITATE TO TAKE HELP! I met a french guy who gave me a lift till the restaurant for dinner because having dal rice in hostel was too boring!
2. Traveling solo is all about having your time for yourselves. So major life decisions can be taken here without any influence and help by anyone.(NOT KIDDING)
3. Always carry cash when you visit such places as the money in your bank account have no value over there. Very limited number of ATM's and half of them are either closed or not working!
4. Always try to negotiate as people feel that tourists are here to shell out the money. Maximum that can happen is that they'll laugh at you if it is not negotiable. Who cares? JUST TRY! Talk to local people to know about the transport and their timings, they are the best people to guide you. Quora or google map reviews are not always 100% correct.
5. DO NOT PANIC ABOUT YOUR FURTHER PLANS! Trust me, follow the above learnings and believe in your self and you will definitely reach your next destination without any trouble.
As usual, I have attached the expense sheet below for your reference. Happy Flying!