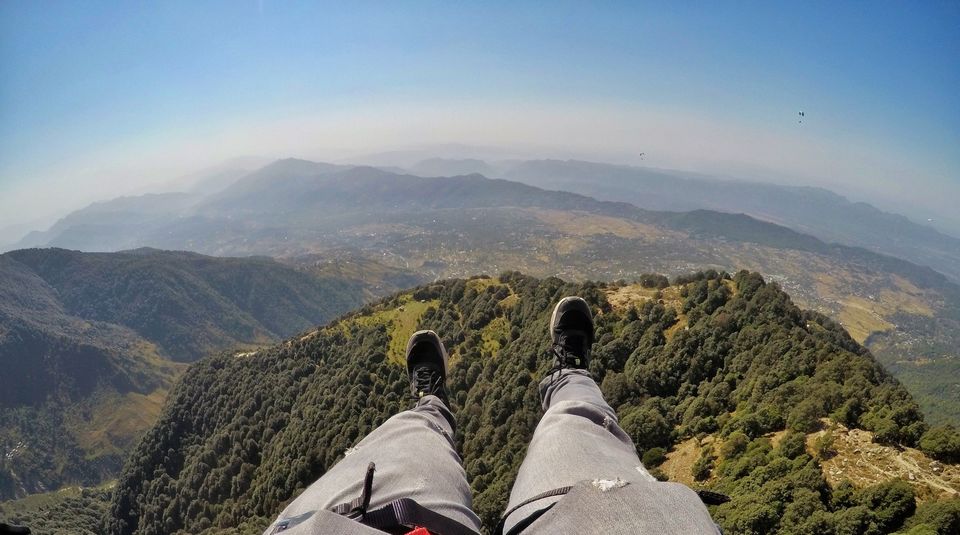 Bir-Billing is considered as the paragliding capital of the country and is supposedly the 2nd highest paragliding destination in Asia.
In this post one can find how a trip can be taken to Bir-Billing for 2 nights and 3 days starting from Delhi and I hope that this is informative enough.
The cheapest and the best way to reach Bir from Delhi are the Himachal Road Transport Corporation Volvo Buses that ply between Delhi ISBT Kashmere Gate and Bir, Himachal Pradesh.
My friend Barasha and I took a bus to Bir from Delhi ISBT which cost us around 1200INR each. We started from Delhi in the evening at around 7pm and reached Bir at around 7.30am the next day after a long 13 hour journey. (For people who have motion sickness, it is a good idea to carry a sickness bag and/or have a motion sickness medicine). The HRTC bus drops you in Bir main market, however, one can chose to alight at Chougan, which is a popular place for people to stay, has cheap accommodation.
Our stay was booked in a resort called Shivirama Glamping . We took a cab to the camp and got a warm welcome from the people in the camp.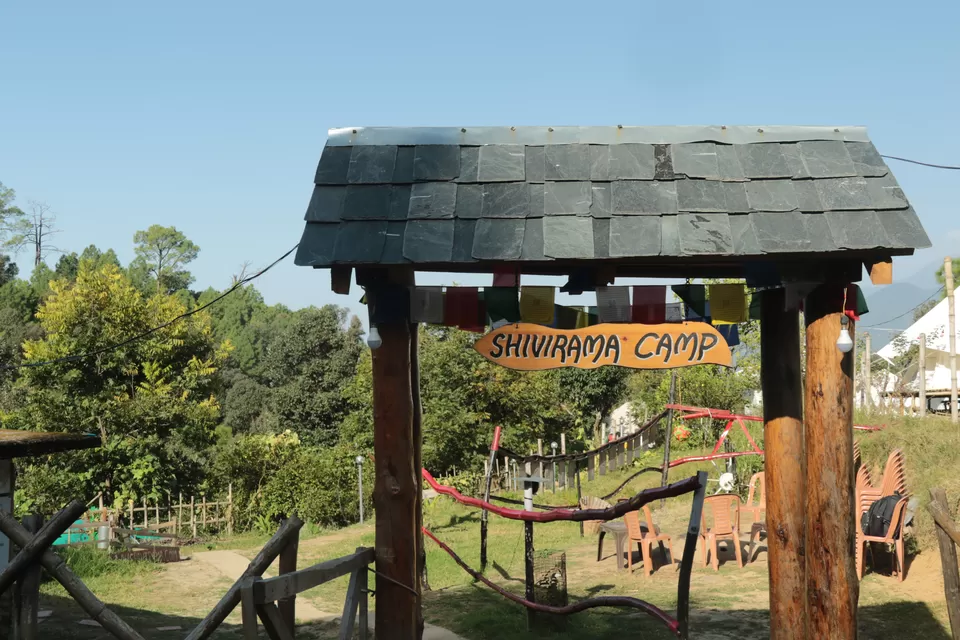 We had booked a tent for ourselves. They have nice packages as well though we only booked for the camp (INR2800 per night) and the paragliding (INR 2500 per person including GoPro footage)
After our breakfast we got into another cab arranged by the resort to go up to Billing, the take off site for paragliding. The most uniquely interesting part about this was that, the 14km journey from upper Bir to Billing in itself is a different kind of adventure. The road to Billing was scary (I usually am not scared on hilly roads, but this was honestly very scary) with crazy blind curves and landslides as well, we got a short off roading experience. The best part of it was that the person who took us to Billing was the owner of the paragliding agency which we opted for and he was a participant of Raid De Himalaya and also one of the winners. His driving skills were totally on the next level. Upon reaching the take off site, it was a mesmerizing sight to see all the gliders, all the adventure freak people, on that beautiful hill onlooking the entire Bir valley. It was a sight to fall in love with!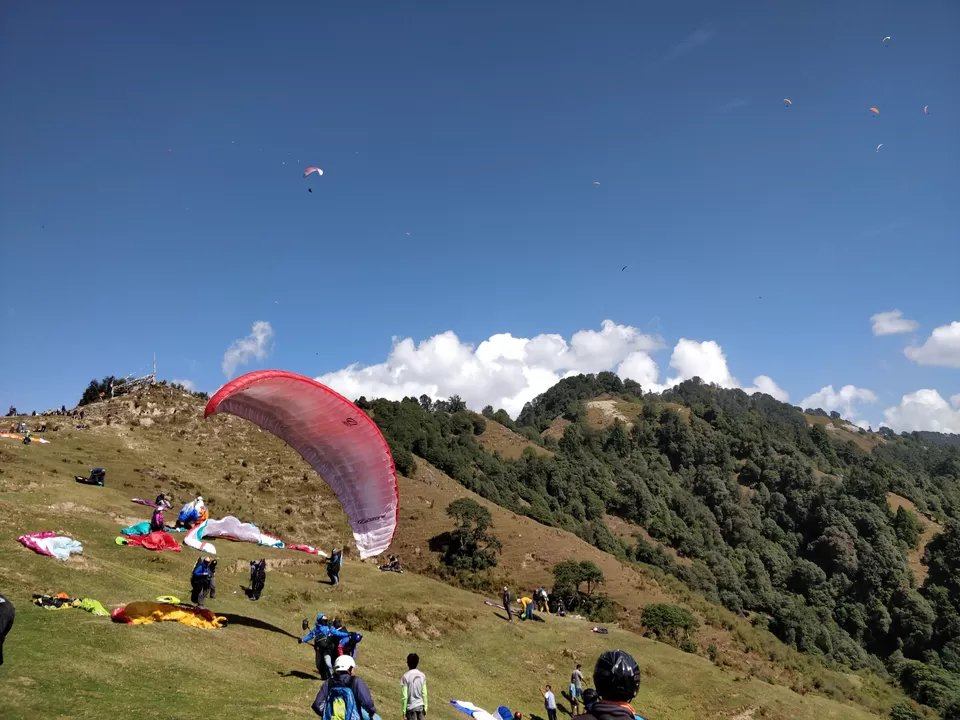 After a short briefing we got to know that all we had to do was take a few steps (they tell you to run, but it is just taking a few steps) towards the edge of the hill. Barasha was the first one to go, I waited for my turn wearing the harness and talking to my pilot.
I always thought that I would be scared about these things, but surprisingly I was calm. Calm enough to adjust my GoPro camera before the flight and check out all other people and how they were flying. I saw her having a nice take off and that boosted my confidence even more. Next in line was me!
Pilot said run! I ran, I ran with the glider pulling me back with all the force. And boom! I was airborne!!!!! I was so happy at that very moment! Totally in love with the view. The perfect view was right in front of my eyes. I felt like a drone! I clicked many pictures on my own GoPro which was mounted on my chest and the action camera they provided (It was mounted on a long extendable selfie stick). One tip for all of you who plan on getting good shots - extend the stick to the maximum to get better footage.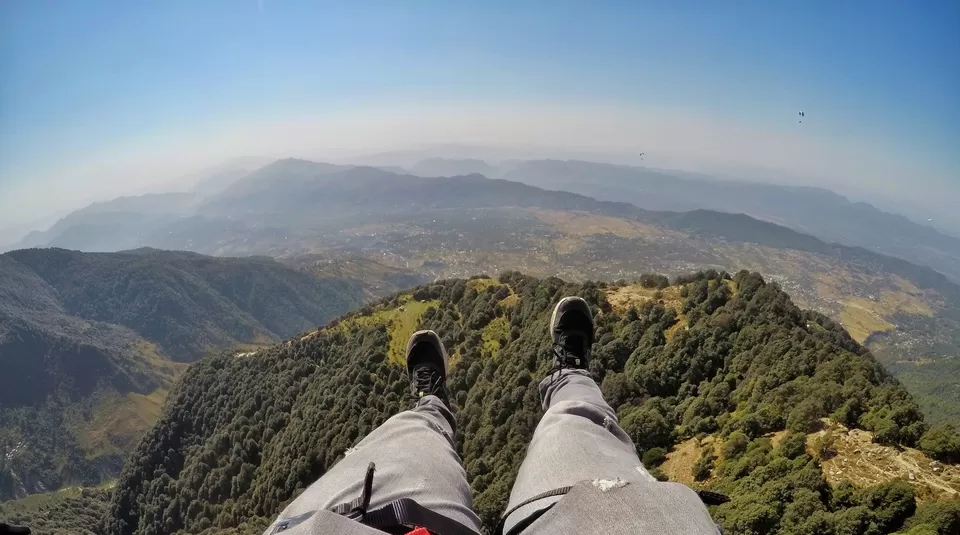 I doubt if one can express the experience of flying in the air like a bird in words. It was thrilling! It was wonderful!
After a flight of around 20 mins I could see the landing site from the top and was approaching it. The pilot was really good and we landed pretty well.
I sat there for a while soaking in the moment looking around for Barasha. But she landed only after 5-6 minutes. That is when we realised that heavier people come down faster (Do not try guessing my weight!) And also if your pilot gets you done with some stunts like taking a 360 degree spin or a zig-zag descend, one loses altitude a little faster. But nevertheless I was happy, because I felt a little nauseous mid air, which I later learnt that many of the first timers feel.
It was lunch time after our gliding. We had looked upon a few places to go eat in Bir Billing, and our first spot was a cute little cafe called The Silver Lining Cafe (also known as the mud cafe) Silver Lining cafe was right next to the landing site and we walked till the cafe and felt really relaxed and comfortable in that cozy little cafe. We sat outside under the shade of the trees, they had a few mattresses outside and we had a nice lunch there.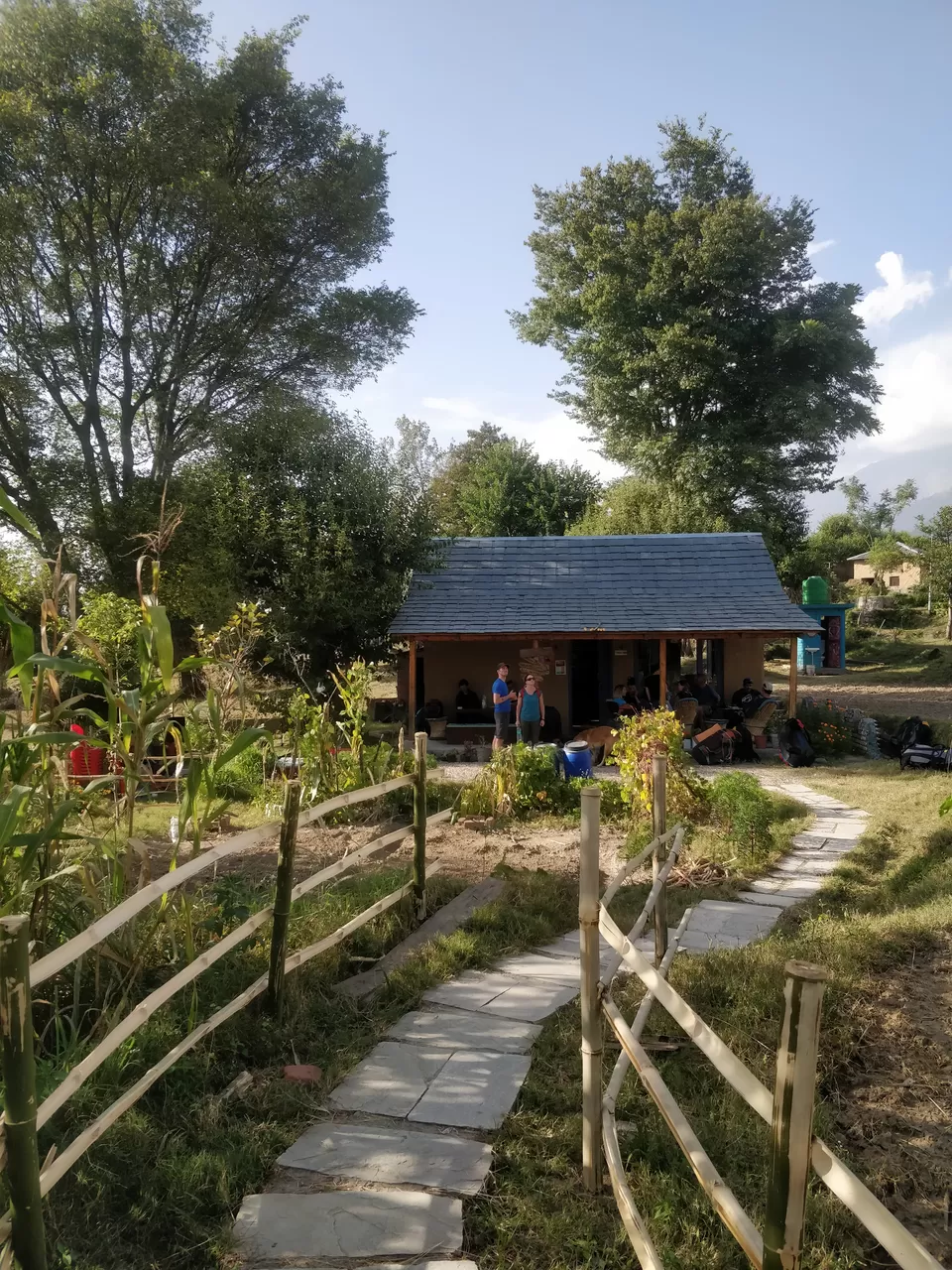 We spent the evening sipping tea and walking through the streets of Bir and Bir market. We decided upon making this trip a very leisured one, so we did not rush to see the other places on the first day. We headed back to our camp in the late evening and were happy to see the little bonfire they had arranged for us there.
The sumptuous dinner in the camp completed our day!
The second day started lazy and late as planned. Chai (tea) and Hills both being my favorite made me sip more than just one cup and we were ready for breakfast. After breakfast, we trekked for about 10 minutes to Dharamalaya Institute. Dharamalaya Institute is a place where sustainable development is preached and practiced along with a focus on compassionate living. They have courses on sustainable development and also a dormitory where people can stay for nominal charges. The best thing which i noticed about Dharamalaya were the huts and buildings made with mud! It was peaceful. A wonderful place it was.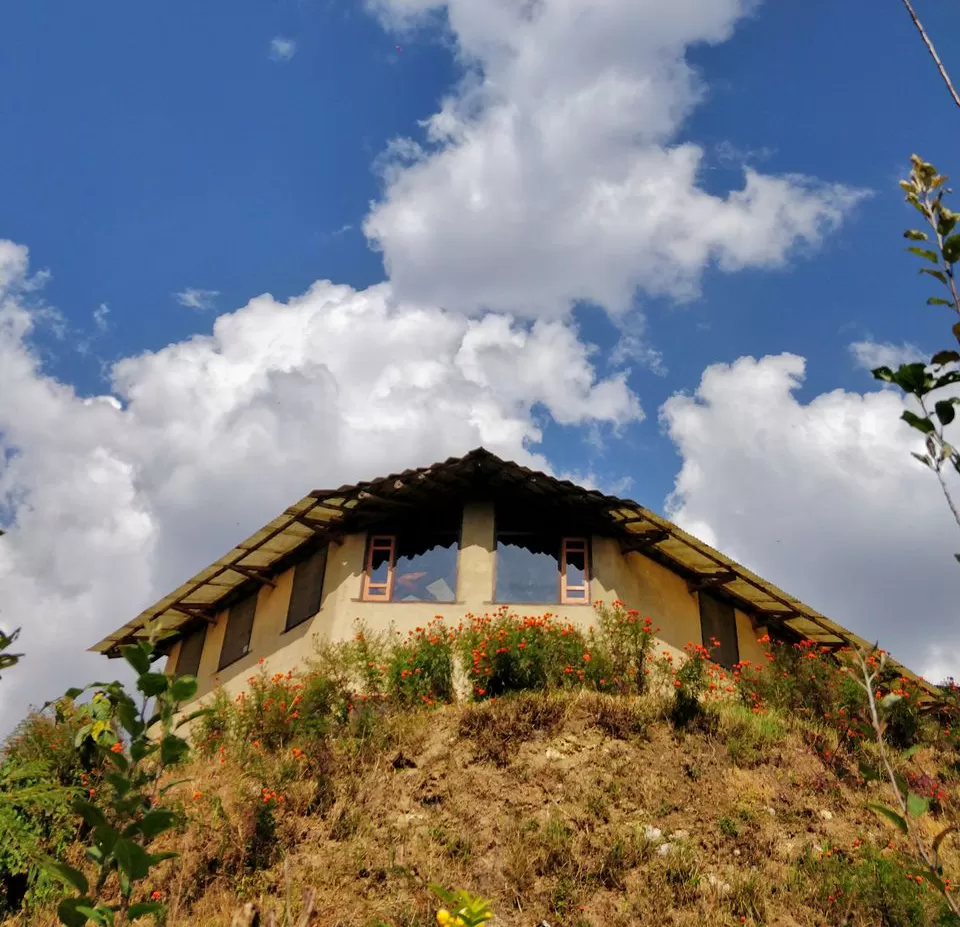 After spending some time in Dharmalaya and learning about their ways of living, we decided to go to Upper Bir to see the Bir market. We had our lunch in Upper Bir and then went to see the tea factory in Bir. Unfortunately it has now been closed for tourists and one can only see the factory from the outside and nothing more. We then got back to the to Billing to visit the Choukling Monastery.
Choukling Monastery is a must visit for people who love peace. We spent quite a lot of time in the monastery and then went to the landing site again to click pictures there.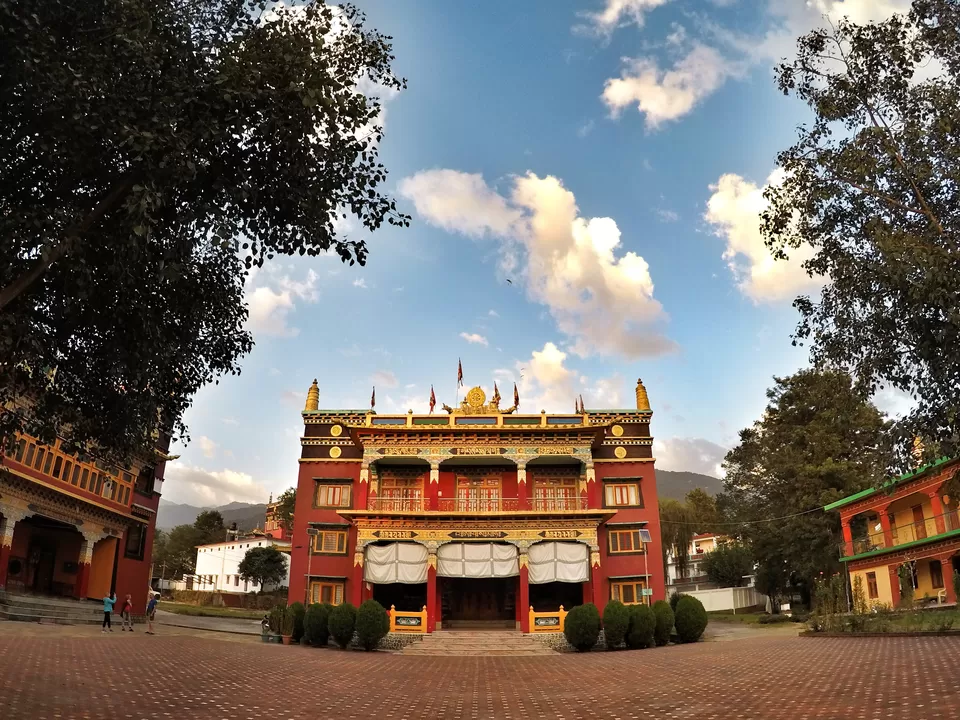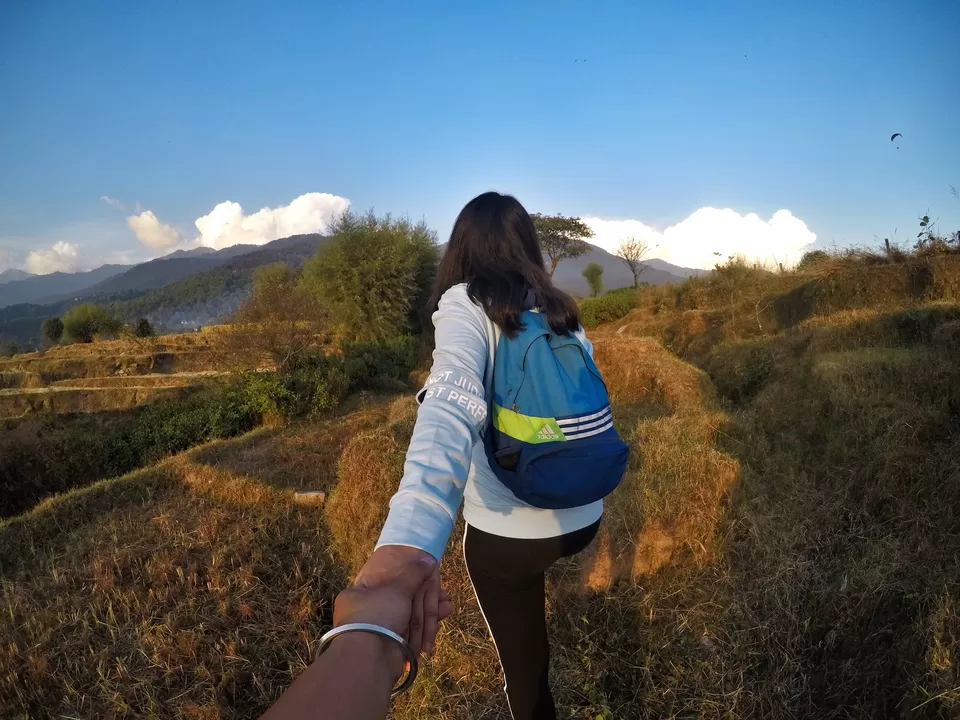 Our 2nd day in Bir Billing ended again with a super good dinner at our camp. We couldn't thank the chef enough for such delicious food!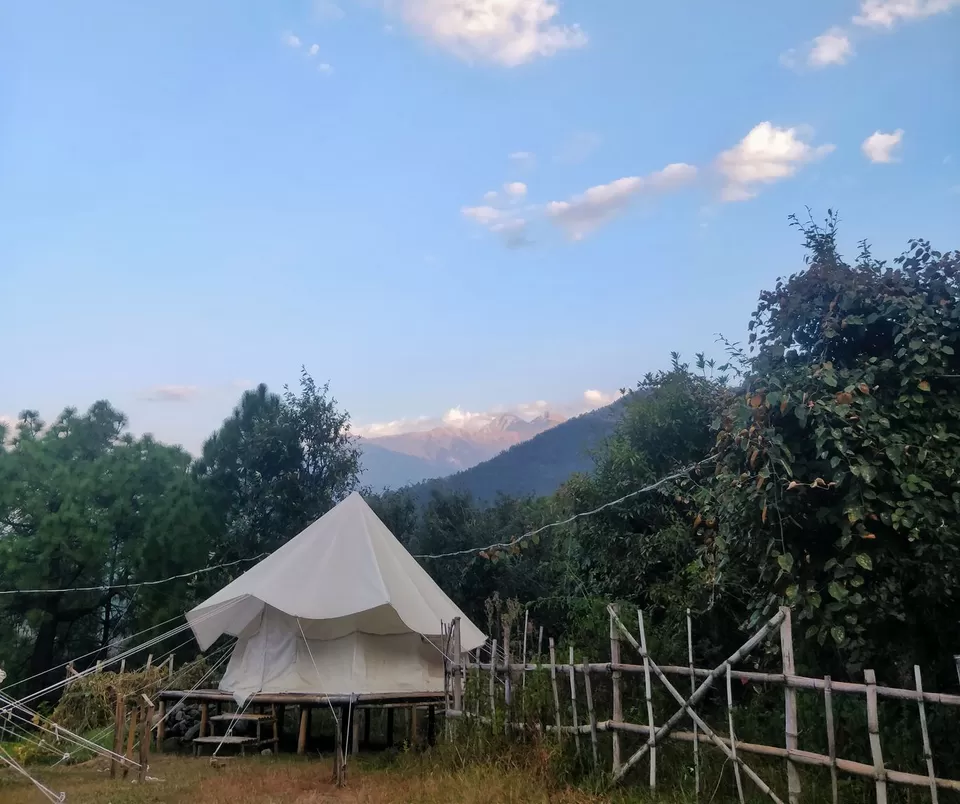 The third day started late as well, and after breakfast we checked out of our camp and headed to a Bir again. We visited a cafe called the June 16 Cafe. Another interesting thing happened there, we met an Indian Actor, Rajat Barmecha (remember this movie Udaan??) Rajat was on a working vacation and was working in this cafe. It was nice having a good lunch served by a Bollywood celeb!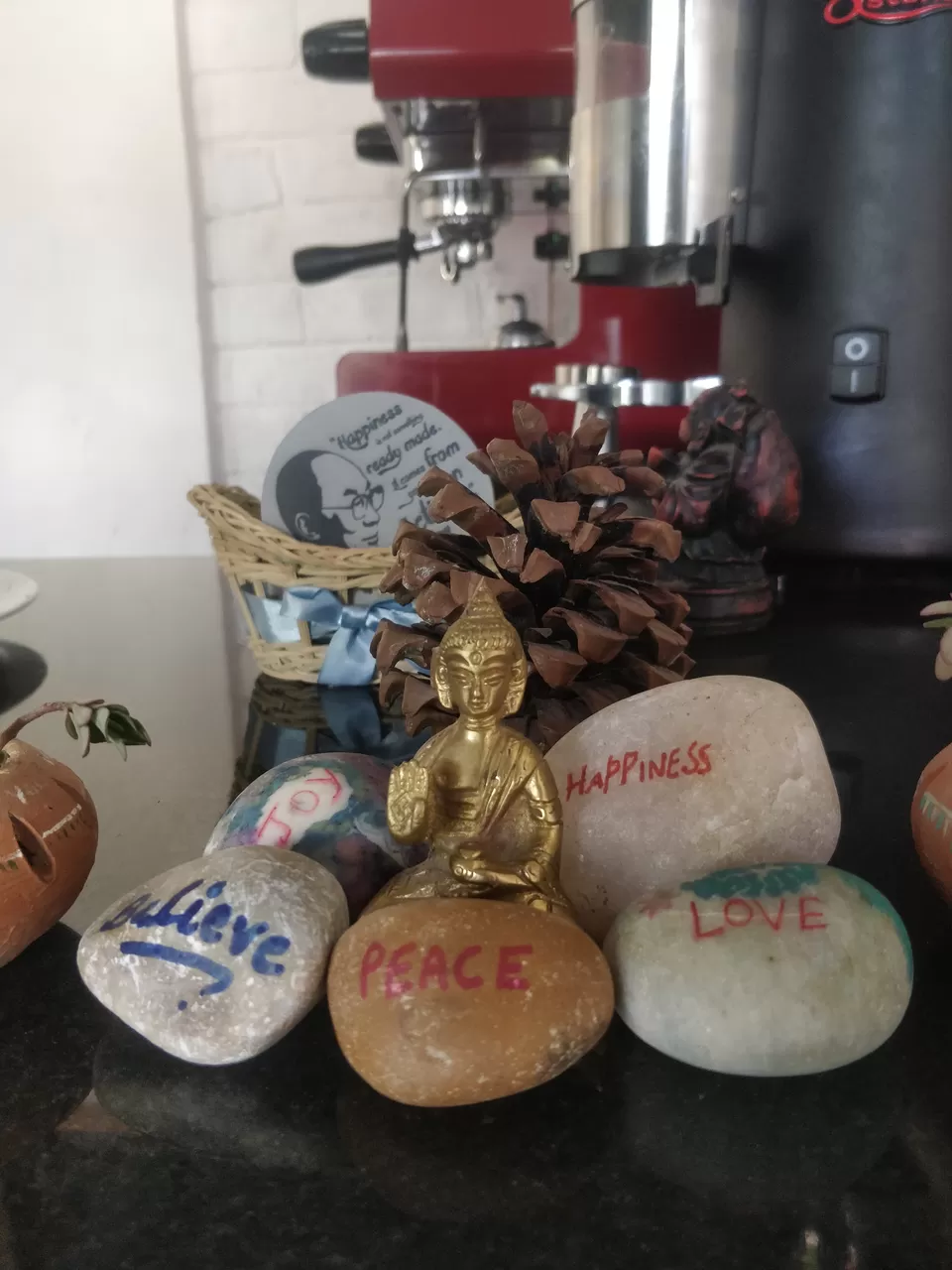 We headed to upper Bir to catch our bus to Delhi and started our 13 hour long journey back to Kashmere Gate. I had always read and heard stories about Himachal Roadways' bus drivers and now, I believe in them! Trust me, they are awesomely skilled drivers maneuvering those corners in Himachal Pradesh.
Reached Delhi early in the morning the next day. And guess what was the first thing that came to my mind?
"Where next?"
Travel, Live, Love!