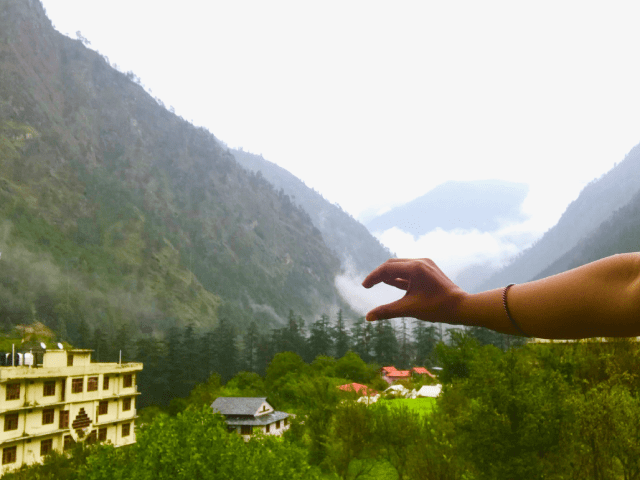 "She believed she could, so she did." - I believed I could travel solo and I did. Not once, but twice in a month.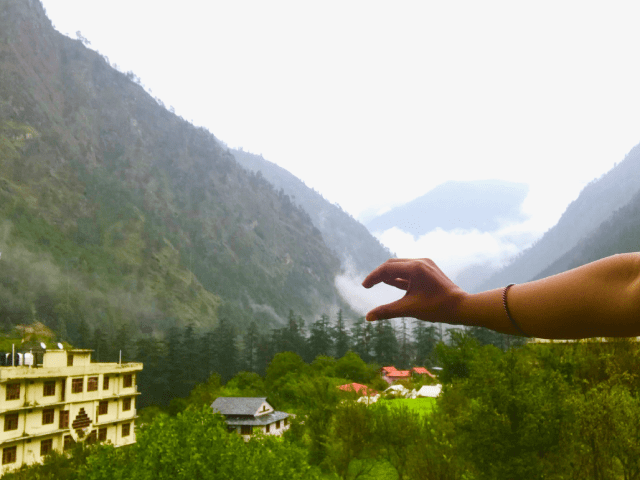 Kasol is a sheer paradise! Believe me, it is. I travelled solo for the first time and it was the best decision ever. If I would say I felt safe in Kasol, it sure would be an understatement. It became my home for the two and a half days I spent there. And let me tell you the magic of the Parvati valley is inconceivable. The crisp wind, the roaring Parvati river, the warm-hearted villagers and everything else made me fall in love with Kasol. I wandered into the woods in my thoughts, sat at abandoned places and let my heart open with nature, I did everything I wanted to do in my own company. The solo trip to Kasol was everything I imagined it to be.
Check out the solo trip to Pondicherry.
How I Planned My First Solo Trip to Kasol?
I was sitting on my work desk one day randomly scrolling through a blog "Best places for solo travel in India". The thought of taking a solo trip had always crossed my mind but I never found the courage to book my tickets. This time the urge to take a solo trip intensified. As I work full time, so finding a destination that I could cover in a few days was a task. After a little bit of research, I finally found my first solo travel destination - Kasol.
Contemplating whether to book my tickets to Kasol or not, I hit the button "Book" and here I was ready to take my first ever solo trip to Kasol.
The D-day arrived! Nervous yet excited, I took an overnight bus from Majnu Ka Tila in Delhi to Bhuntar.
Bhuntar to Kasol - How to reach Kasol from Bhuntar?
I arrived at Bhuntar around 8:45 in the morning and had to take another bus to Kasol. Let me tell you that Bhuntar is a very small town in Himachal, so don't expect to find a Volvo bus with comfortable seats. Find yourself lucky if you even get a seat in the Roadways buses. I had already travelled a few times in the roadways buses so, I was prepared for a thrilling ride.
Although the entire bus ride was super bumpy yet the view of the Parvati river flowing beside the mountains made the entire bus ride elating. That day I believed in the saying " The journey matters more than the destination". After gazing at the landscape during the entire bus ride, I finally reached the Old Kasol market.
Here are some important things to know about reaching Kasol from Bhuntar:
Price of bus ticket from Bhuntar to Kasol - Rs.60/-
Time taken from Bhuntar to Kasol - 1 hour 30 minutes
Day 1 - Solo Trip to Kasol
Kasol is known as a backpackers paradise and that day I became one of them! Being on a strict budget, I could only afford a hostel that costed me around Rs.400/- a day. So, I made pre-bookings at "The Hosteller" in Kasol with 4 sharing bunker beds. This was my first time in a hostel, and I had an expectation of sharing the dorm with at least a few ladies. But the caretaker assigned me a dorm that I shared with 3 other guys. To be honest, I was a little skeptical about sharing a dorm with a bunch of guys. But something made me feel comfortable and I felt at peace with myself.
Solo Trek to Chalal Village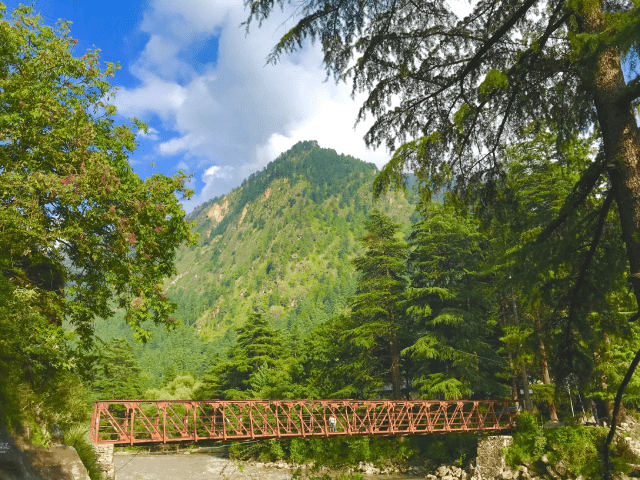 I was all set to take my first solo trek to the village of Chalal. If I tell you that I was nervous, then it sure will be an understatement. Talking to a few locals and the caretaker of my hostel, I took off to the old Kasol market and found my way to the Chalal trek trail. The thunderous Parvati river, the lush green woods, the warm smiles of Chalal villagers and everything else was just surreal. I walked through the treacherous trail and trekked until the little Chalal village.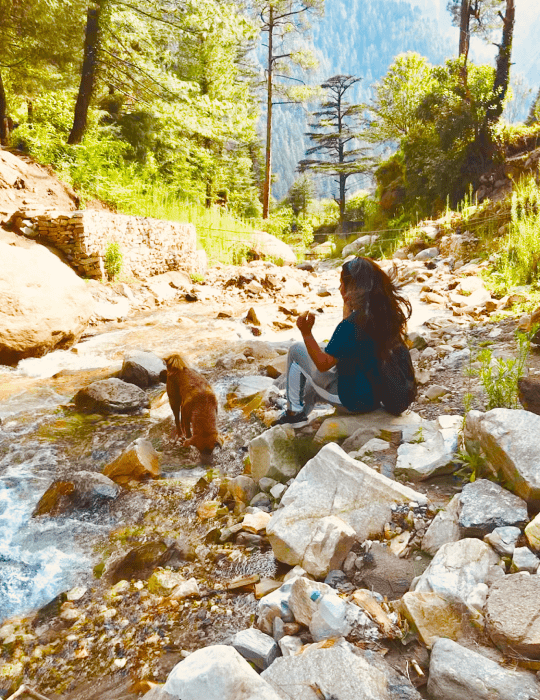 The trail after the Chalal village leads you to the village of Rashol or Rasol. I took a 5-minute walk and realized it may take more than 5-6 hours to reach Rashol. So, I found a cute little abandoned place to myself and found the cutest company - a Himachali dog. I sat at the abandoned place for a little while and poured my heart out to nature. As I started walking towards the Chalal village I found a little spring to myself. I and my newest friend from Himachal relaxed near the spring and headed to the Chalal village.
Here is how to plan your first solo Chalal trek trail hike.
Other Villages in Kasol That You Must Explore:
Tosh
Malana
Katagla
Kalga
Pulga
Rashol
Barshini
Day 2 - Solo Trip to Kasol
On the second day of my solo trip to Kasol, I wanted to discover a few more villages around Kasol. After lazing around in my hostel for a few hours, I headed to the Evergreen Café to have an appetizing Israeli breakfast. Finally, I was ready to leave for the nearby villages and suddenly it started raining. Sadly, I had to return to my hostel because of the unanticipated downpour. Although the rain was a bit of a bummer yet the view from my hostel made up for it. I could see the dense clouds enveloping the green sheets of mountains which then looked no less than heaven. The downpour then turned into a mellow drizzle and I could see the clouds coming closer to the hostel. That day I felt the clouds touching my soul and I felt at peace with myself. This is the magic of nature!
Café Hopping in Kasol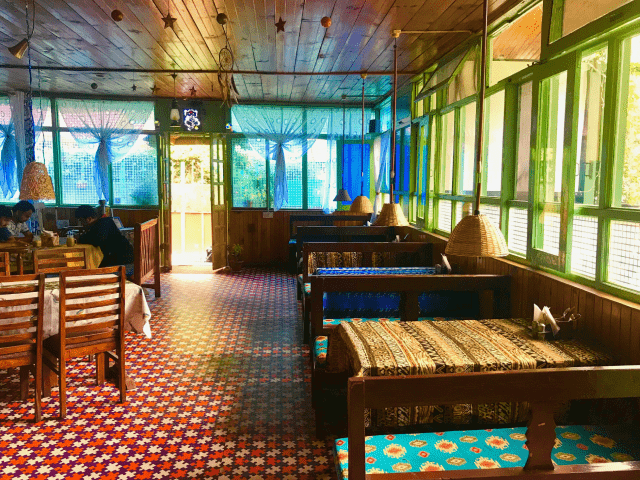 As it was still drizzling in Kasol, so it became a little difficult to visit the nearby villages. The best option was to either stay at the hostel and gaze at the view or do something unconventional. That day I and one of my dorm mates went on a food expedition in Kasol.
The food in Kasol is as famous as its rustic vibes! We explored a few cafes in Kasol that served superb cuisines. From Israeli to American, you can find the most delectable dishes at the cafes in Kasol. While you are in Kasol, I would recommend everybody to go to a café spree.
Here is a list of cafes in Kasol to make your search easier.
Other Things to Do in Kasol
Take the Kheerganga Trek Explore the unusual village of Malana Seek blessings at the Manikaran Sahib Go for riverside camping Attend the festivals Go street shopping
Kasol is infamous for its trance vibes, yet I was thrilled to experience the beauty of this Himachali town in India. One of the safest places to travel solo in India, Kasol must be on your list if you are planning your first solo travel.
Why is Kasol Safe for A Solo Trip?
Don't mistake Kasol for a place that can only offer you its infamous trance vibes. While I was planning my first solo trip to Kasol, I was asked a few questions like "Are you going to get high?", "Why are you travelling alone?", "Will you be able to come back in one piece?".
If you are someone who understands the concept of solo travelling, then I am sure you won't have to answer such questions. Here are a few pointers why travelling solo to Kasol is safe:
Kasol is a backpacker's paradise! You will find most travellers in Kasol with the same mindset as yours. There are plenty of hostels in Kasol, so finding a lot of solo travellers like you is a cakewalk. There is local transport that you can rely on. Simply find a place you wish to visit and take the roadways bus. No hassles of taking private cabs. The localites of Kasol are very friendly and helping. The villages in Kasol are nearby, so taking a hike to the villages is super easy. Women can wear anything they like without having the fear of being judged or preyed upon.
"Solo Trip to Kasol" - A decision taken in the spur of a moment! But the memories from Kasol will last forever. If you are someone who is planning to take their first solo trip, then feel free to ask any question in the comment box and I will answer it for you.
Frequently Asked Questions - Solo Trip to Kasol
How much does it cost to visit Kasol?
Kasol is located close to the cities like Delhi and Chandigarh, so you can easily take an overnight bus from Delhi to Kasol. And the transportation would not cost you more than Rs.2000/-. Depending upon where you wish to stay, you can plan a budget trip to Kasol. I stayed at a hostel, so I paid around Rs.800/- for a stay of 2 days. The food and transportation may cost you Rs.1000/- more and if you are a foodie like me, then maybe up to Rs.1500. So, the entire trip to Kasol for 2 days may cost you between Rs.4000/- to Rs.5000/-.
How many days are enough for Kasol?
If you are planning to take the treks around Kasol, so you can plan a 4 days trip to Kasol.
What is special in Kasol?
Kasol is infamous for its trance vibes, however, Kasol is famous for its Kheerganga trek, other hikes around the villages in Kasol, Israeli food, cute cafes, beautiful landscapes, roaring Parvati river and more.
Where should I stay in Kasol while travelling solo?
If you are travelling solo to Kasol, then I would recommend you stay at the hostels. The hostels would be easy on your pocket and you will find like-minded company as well.