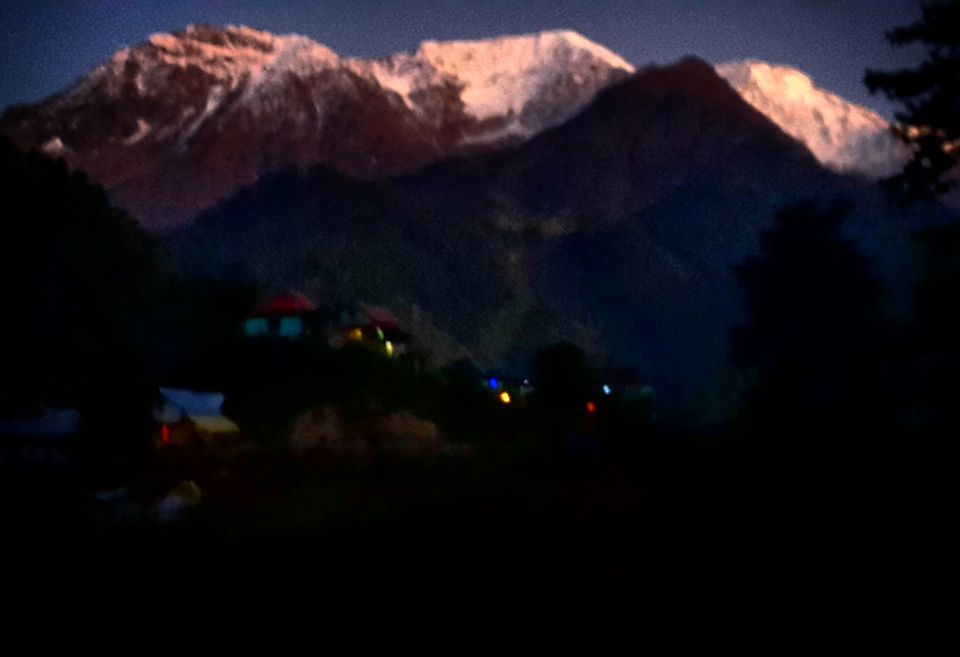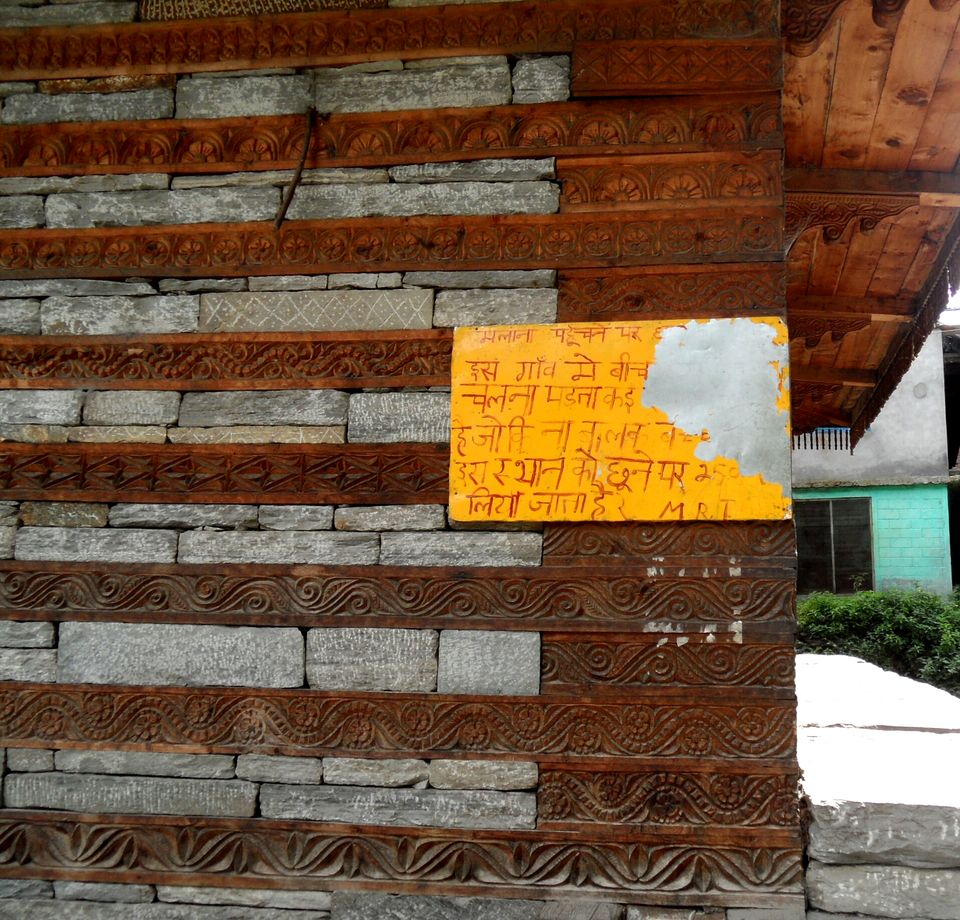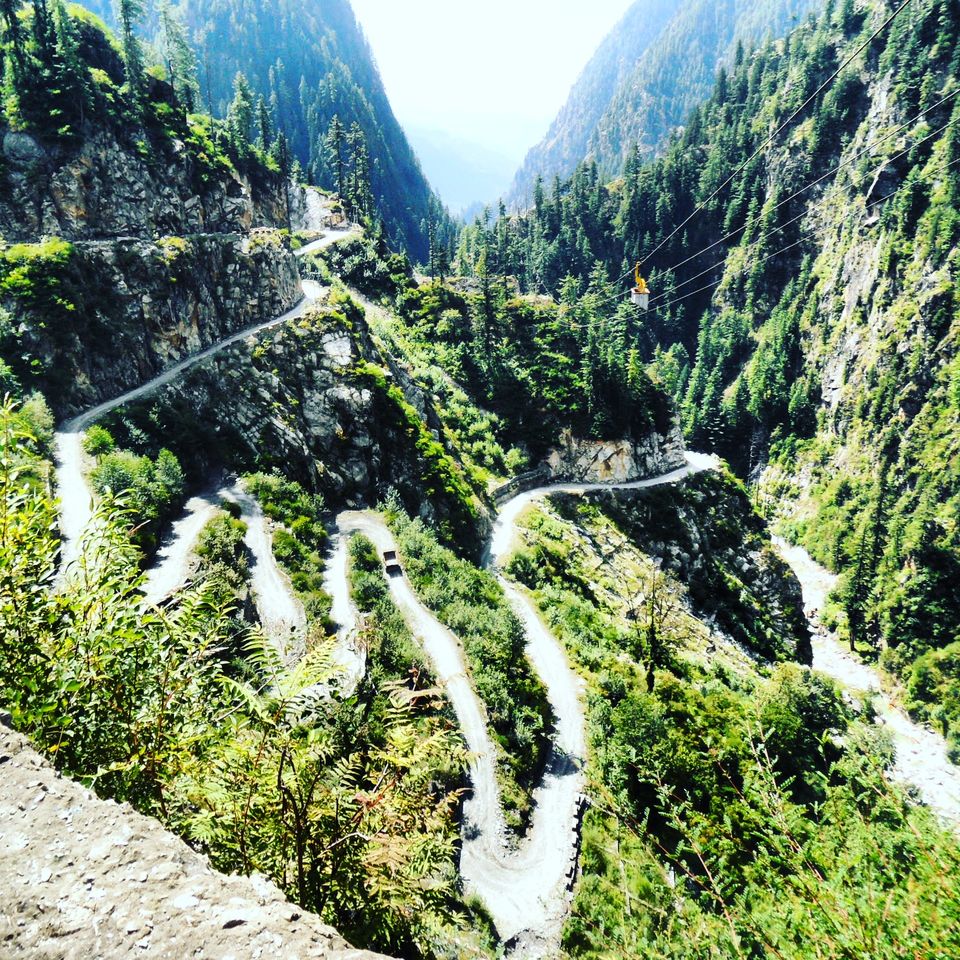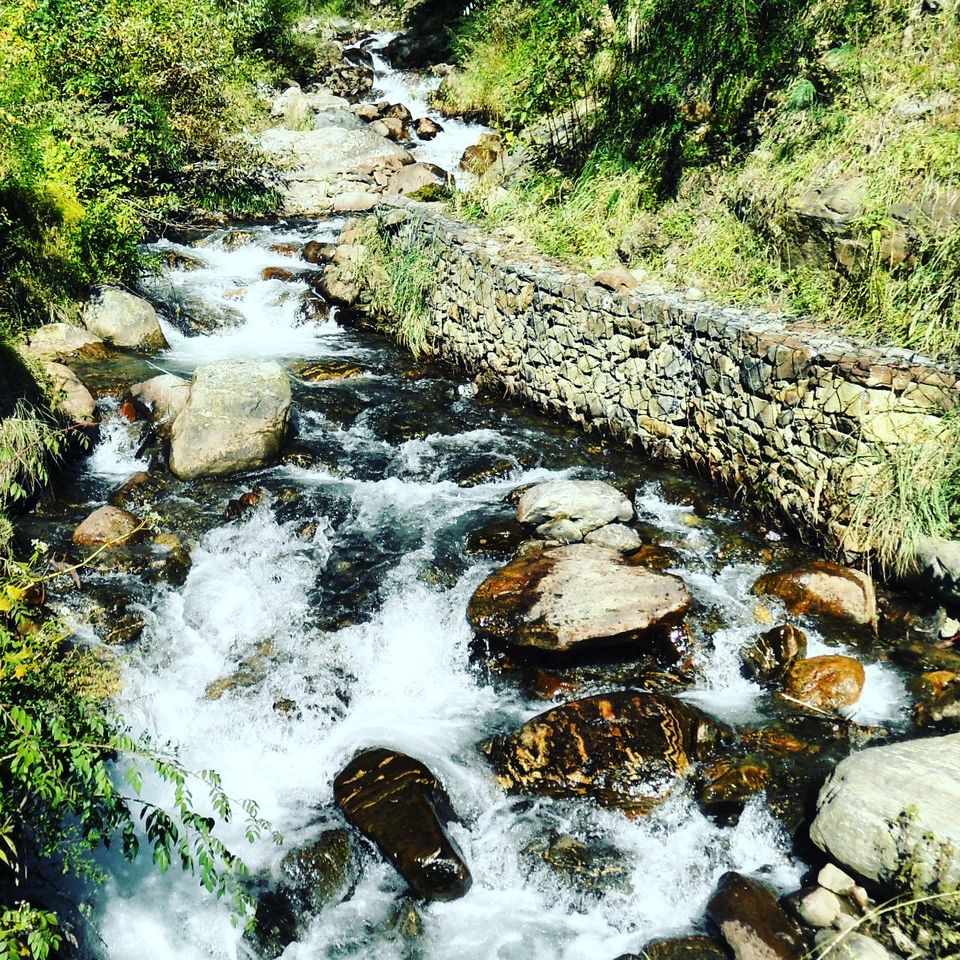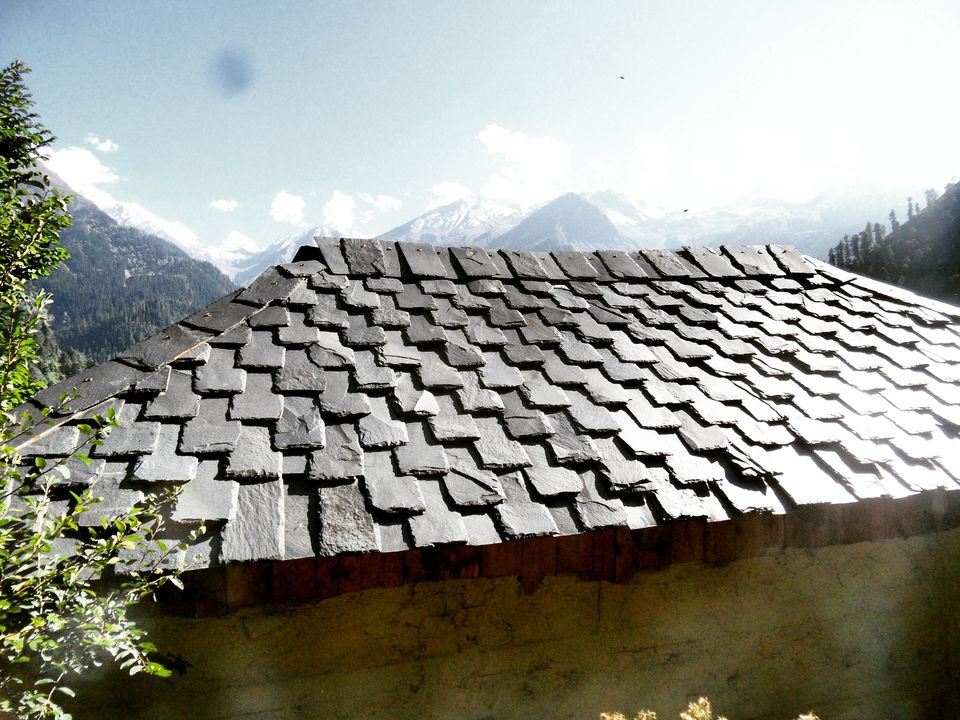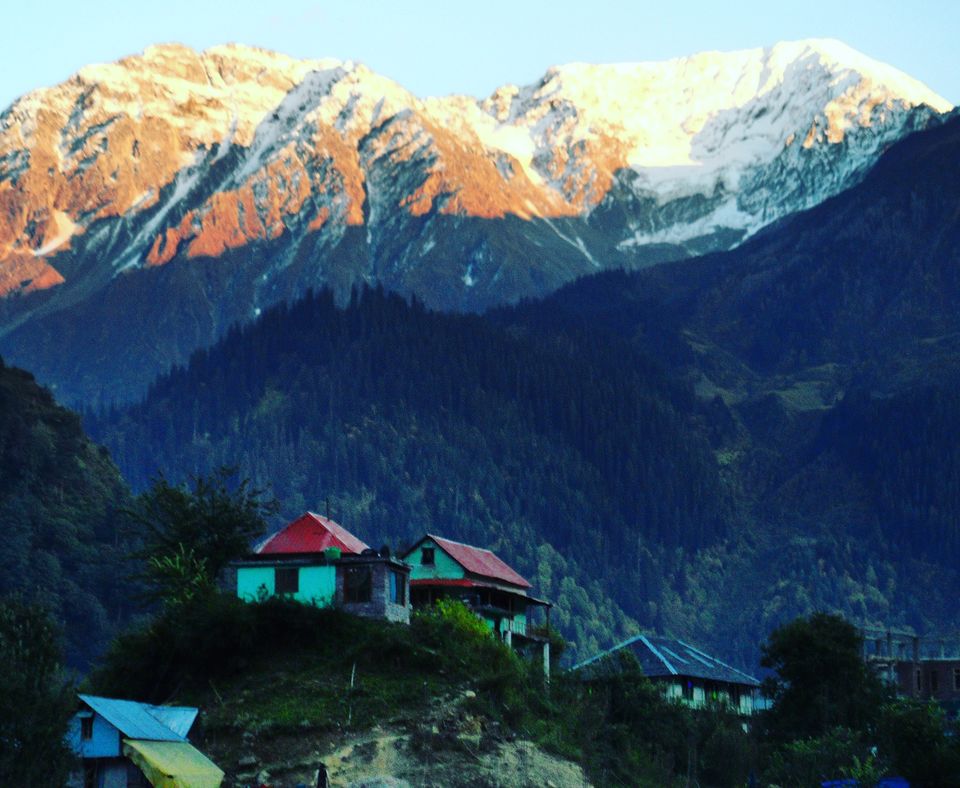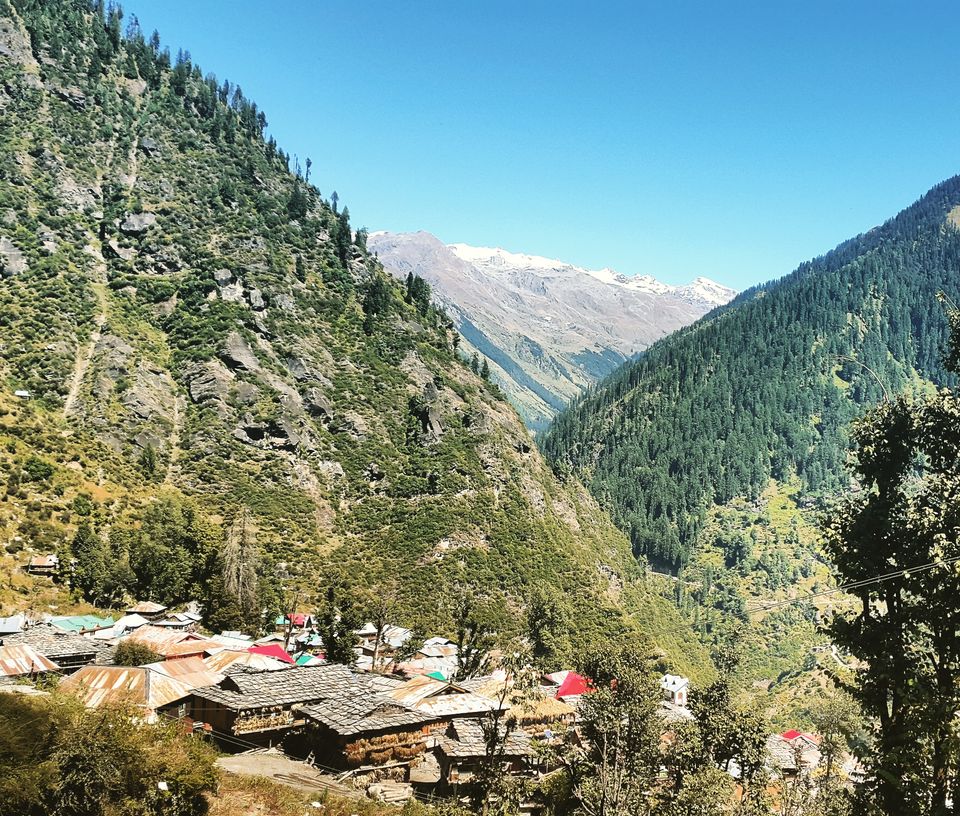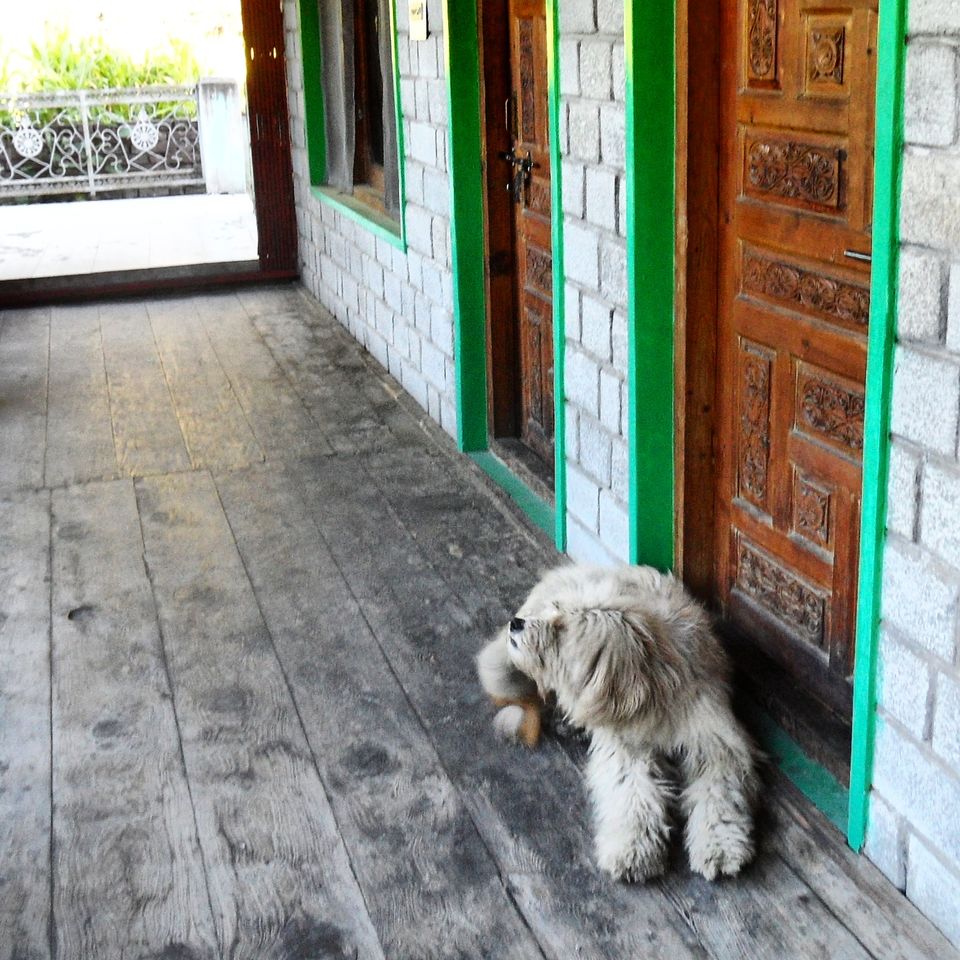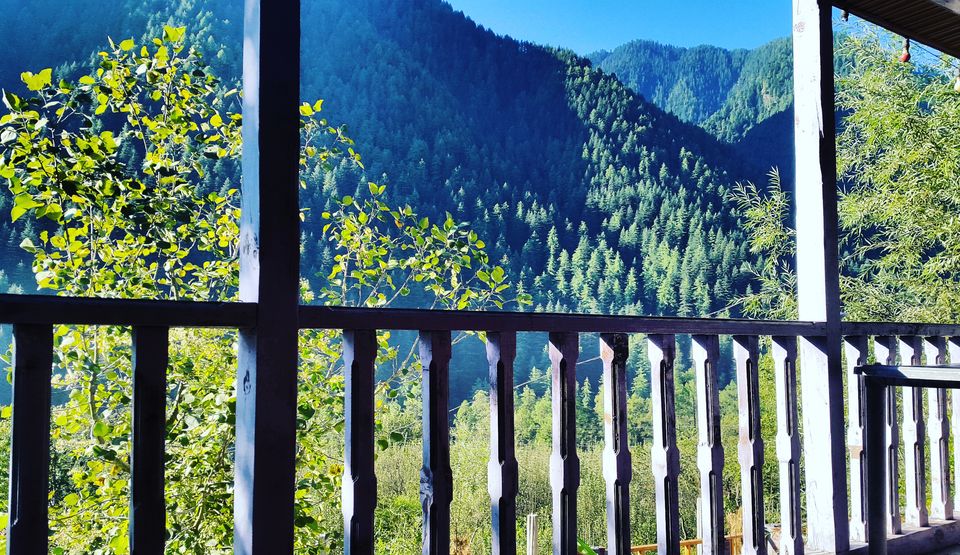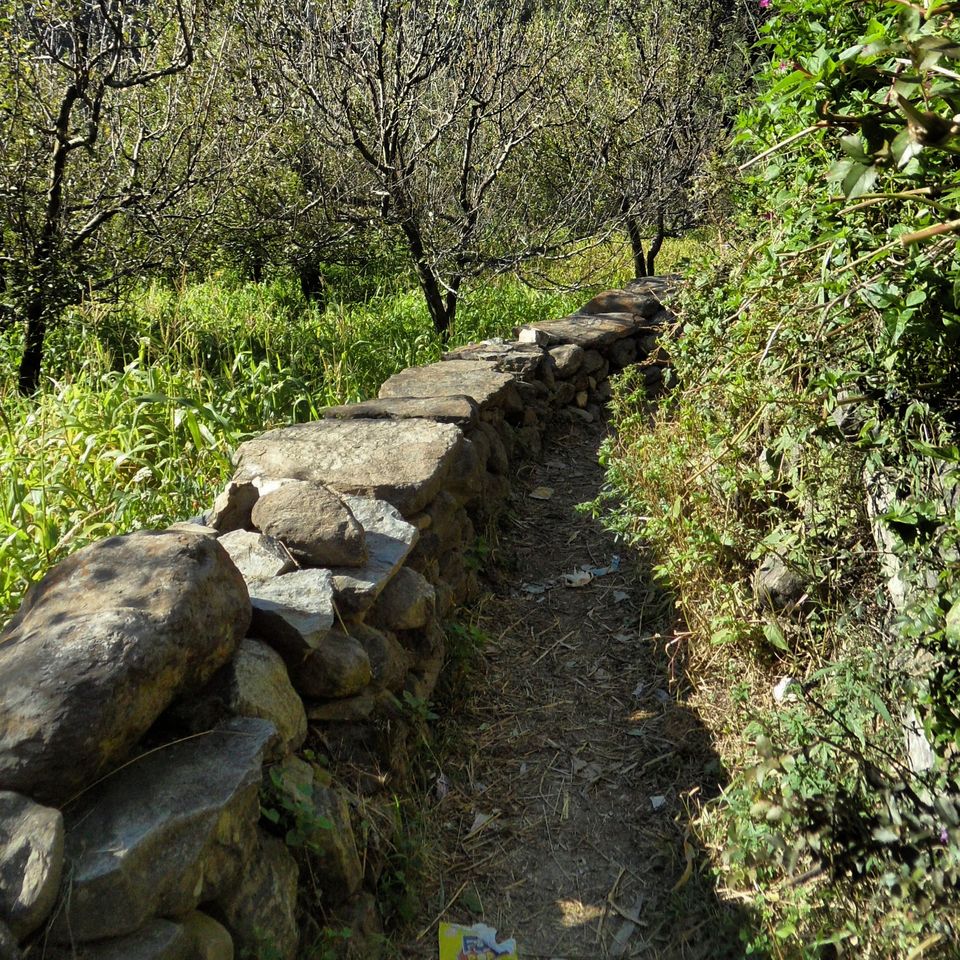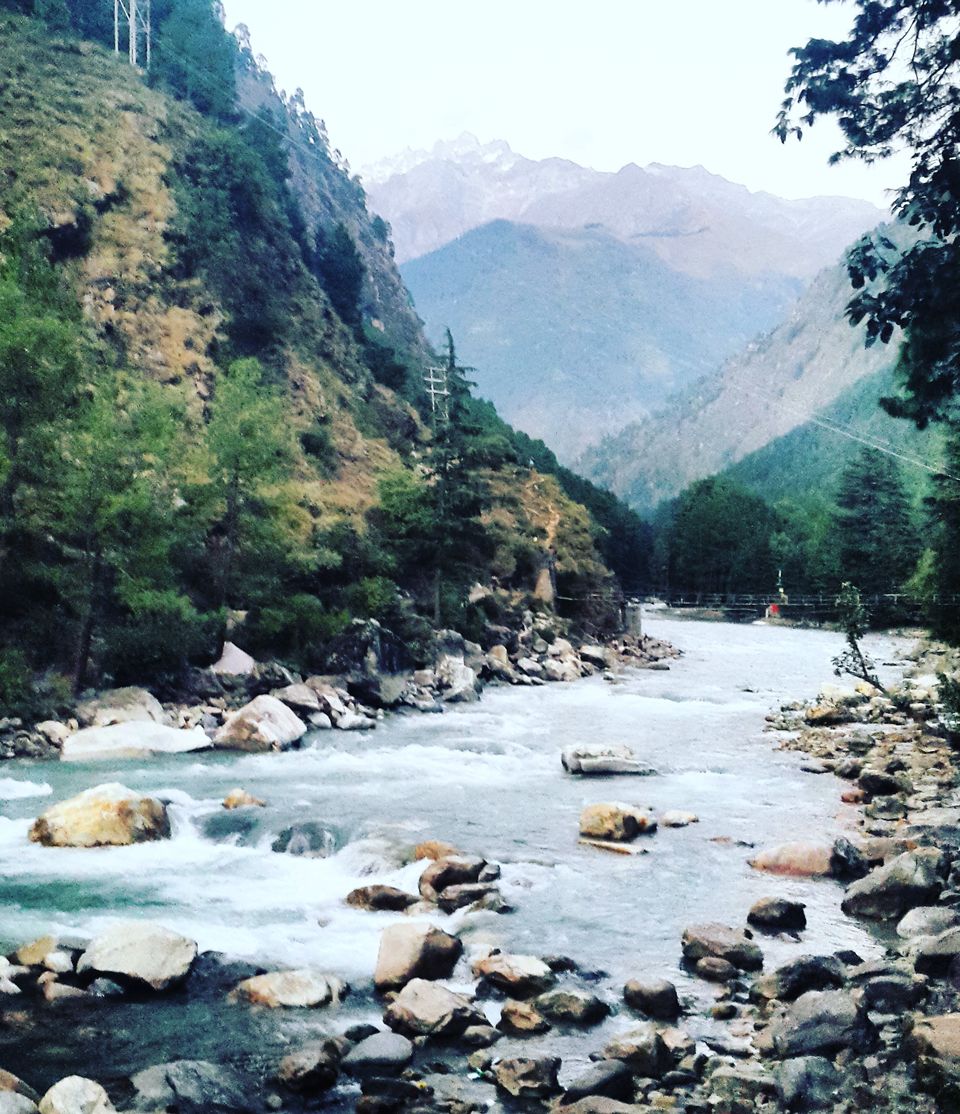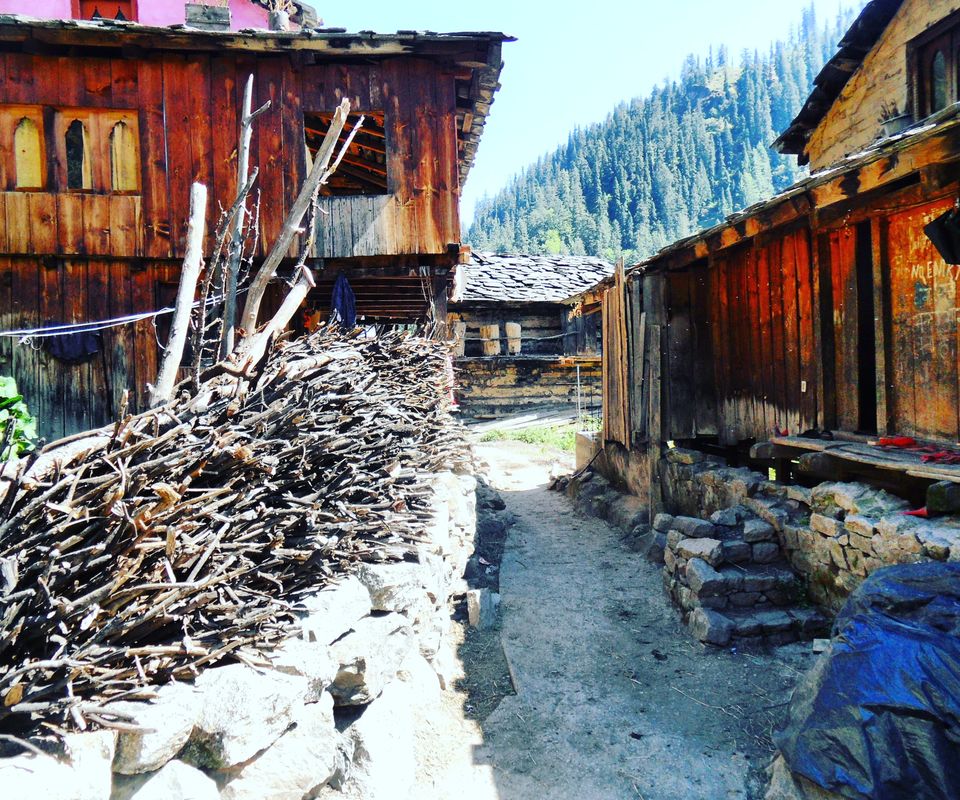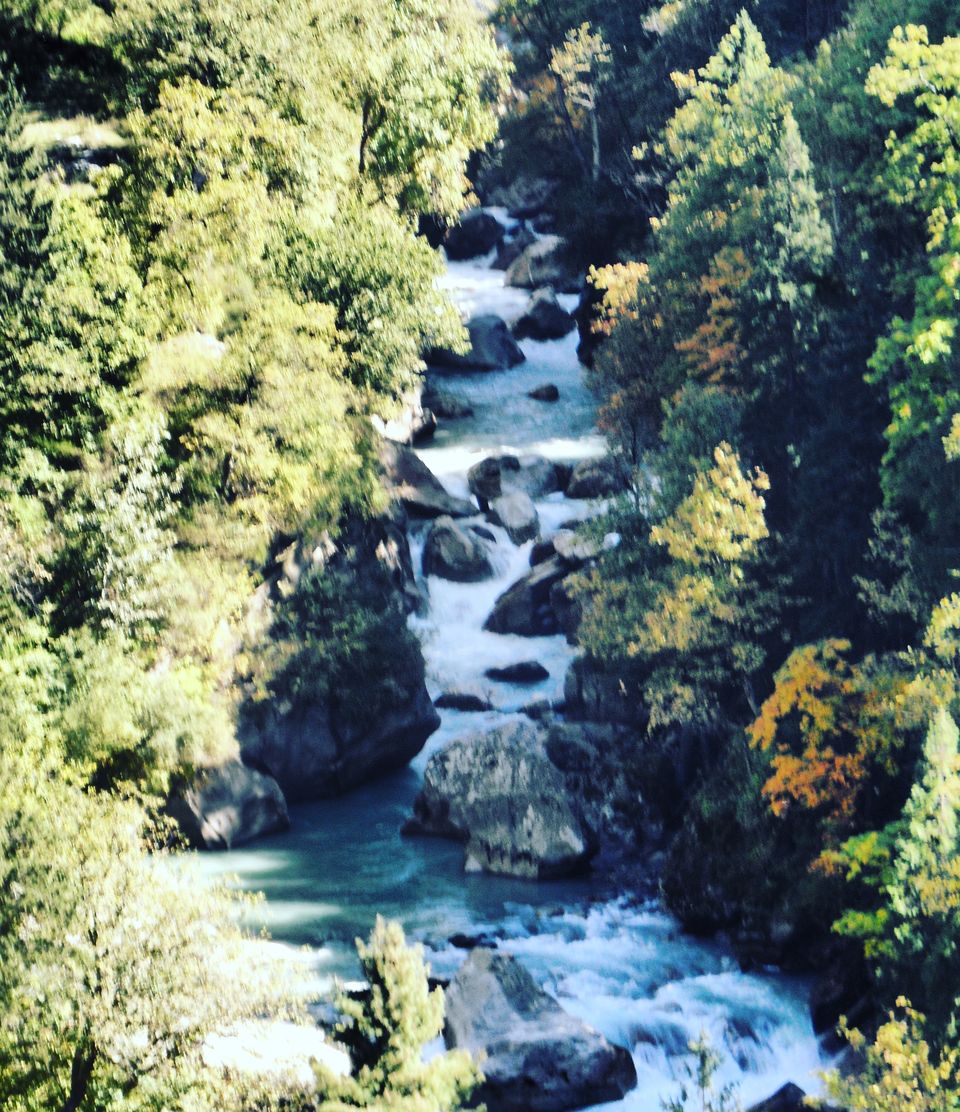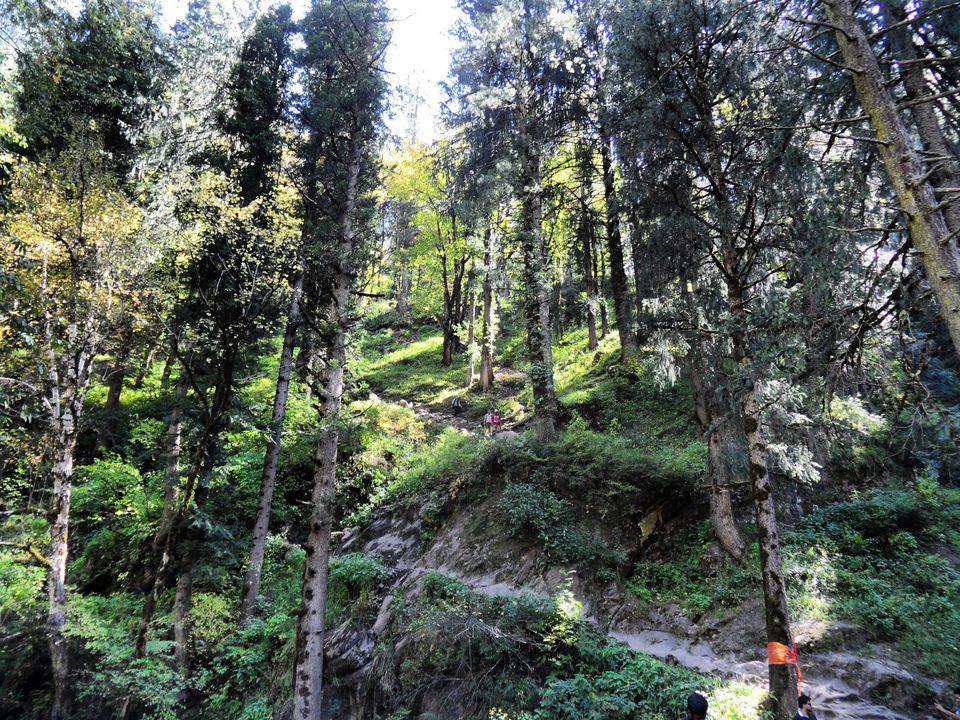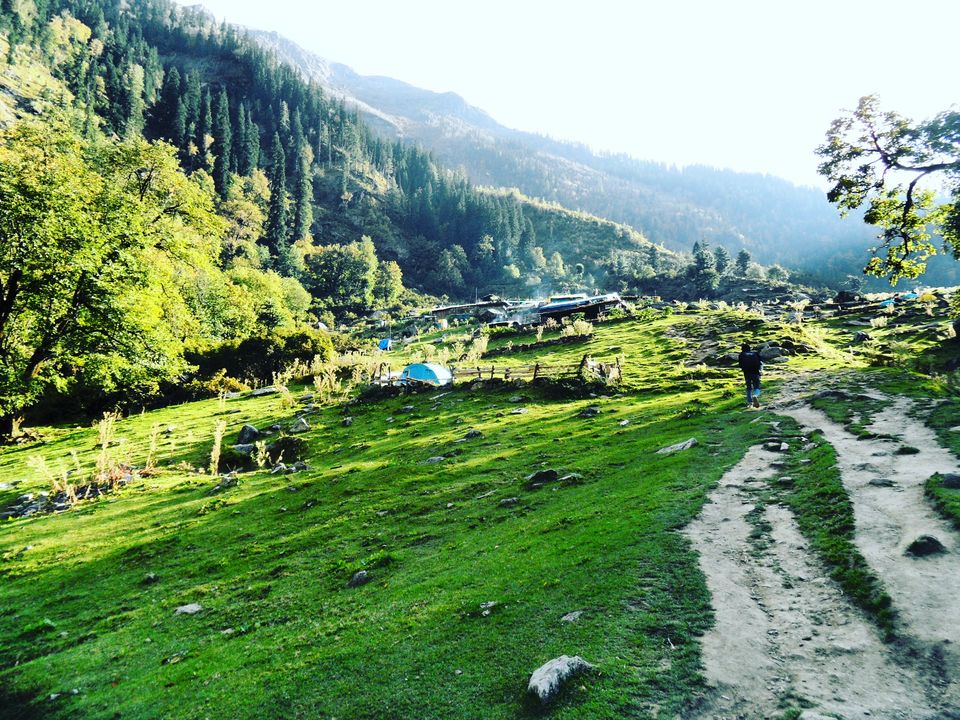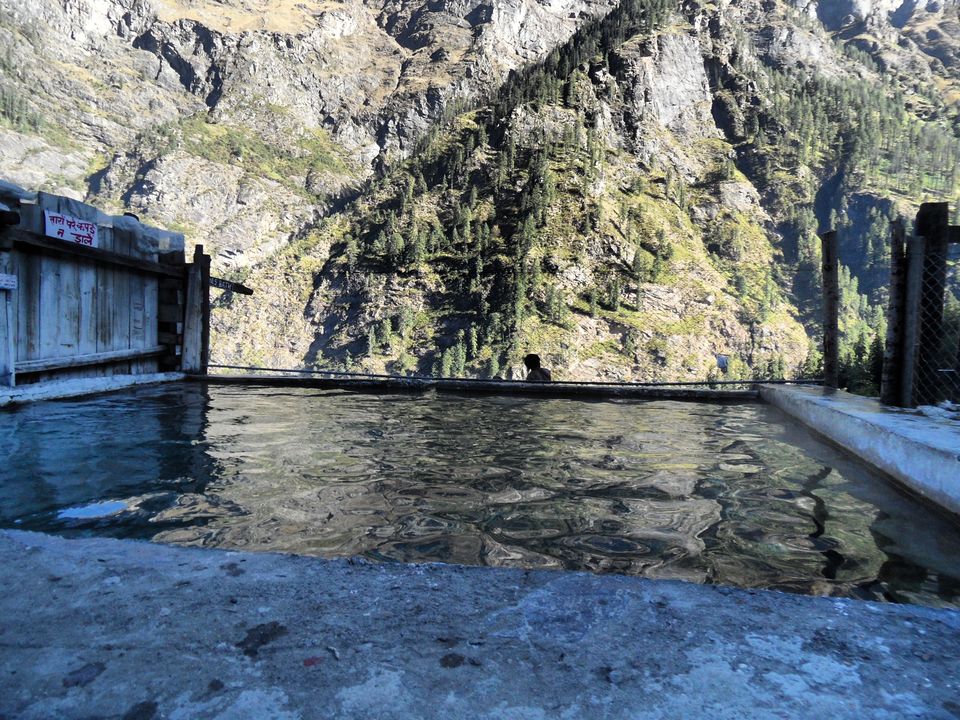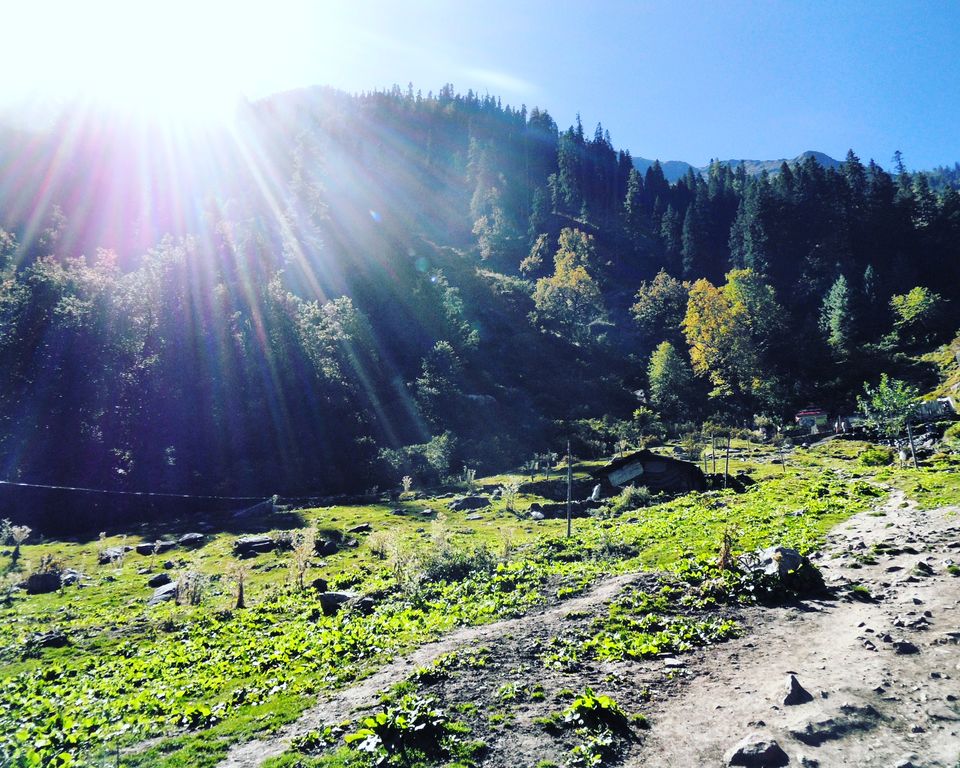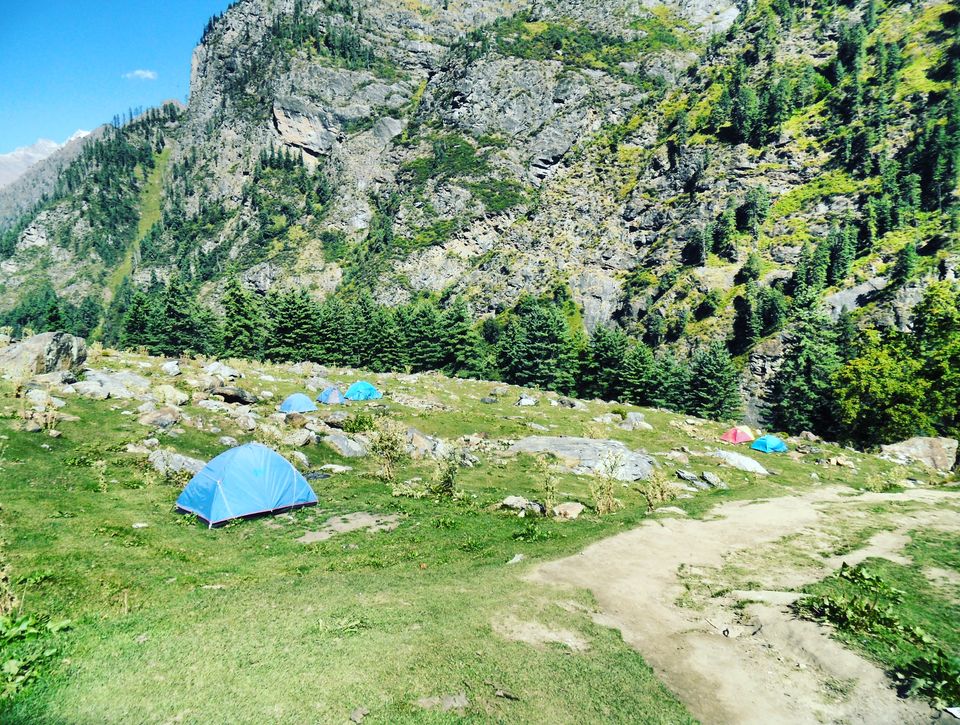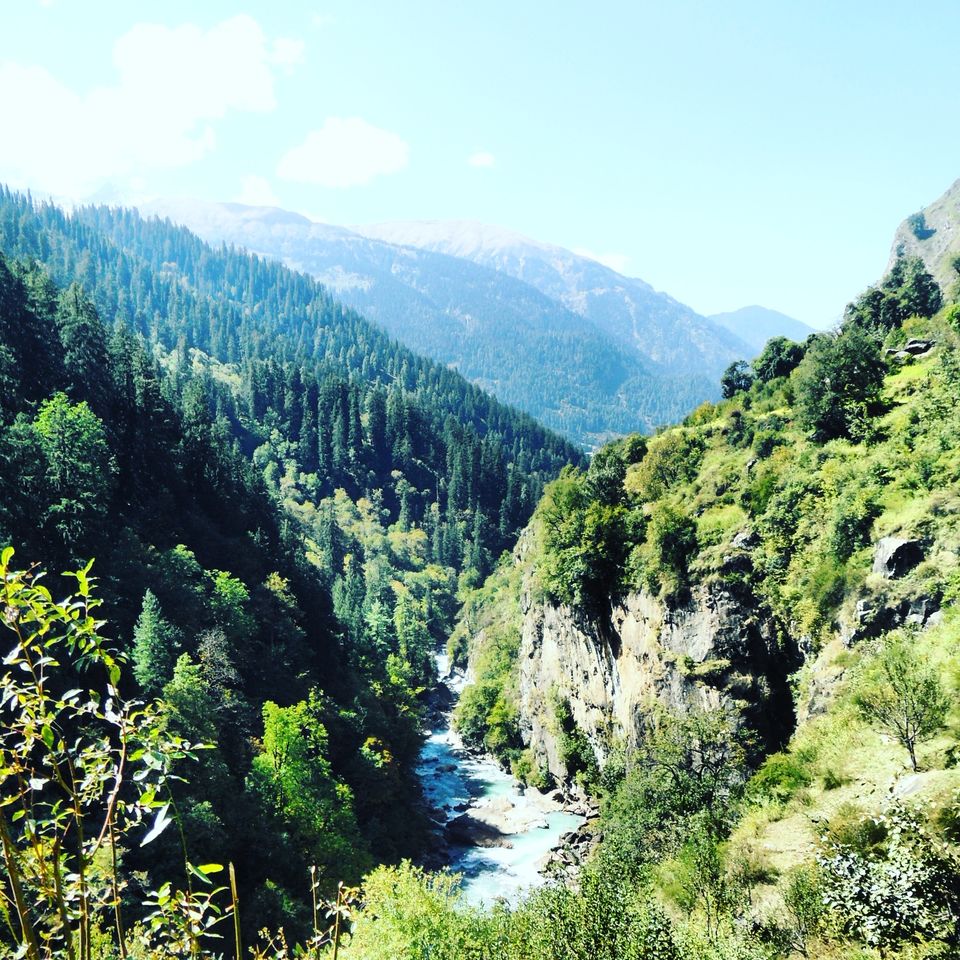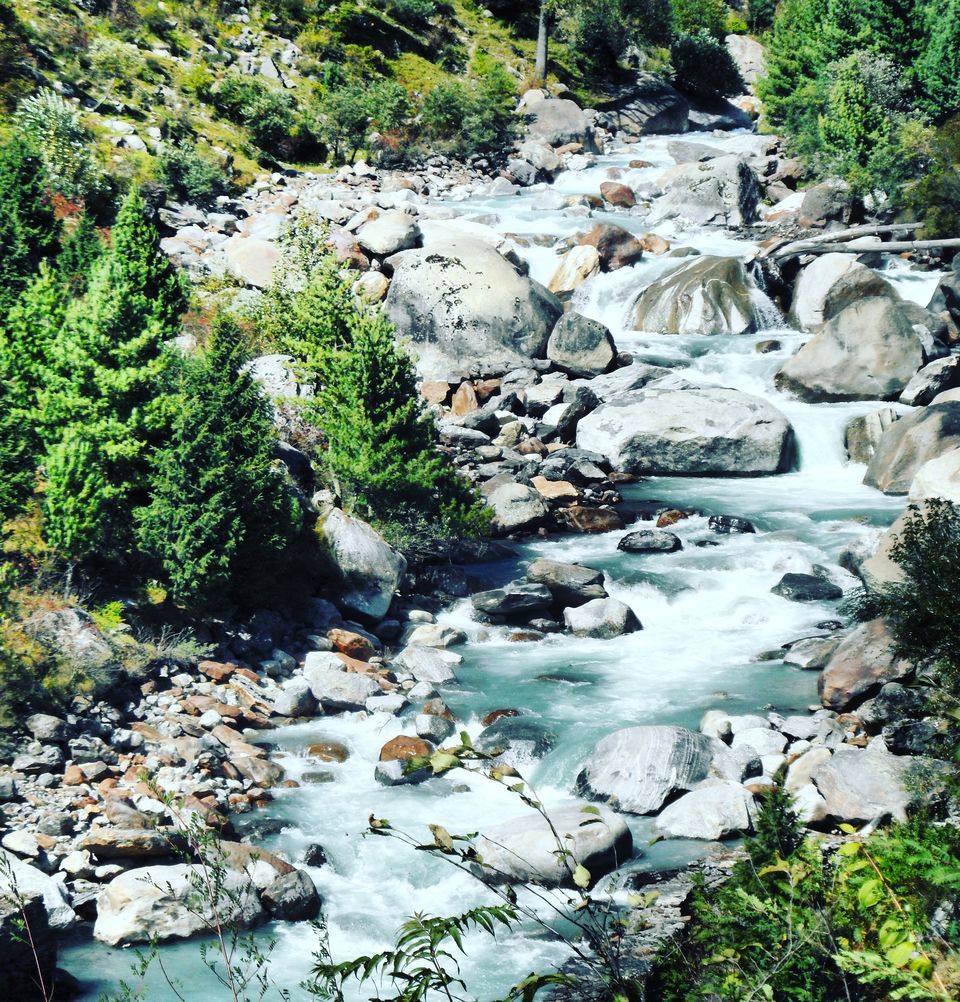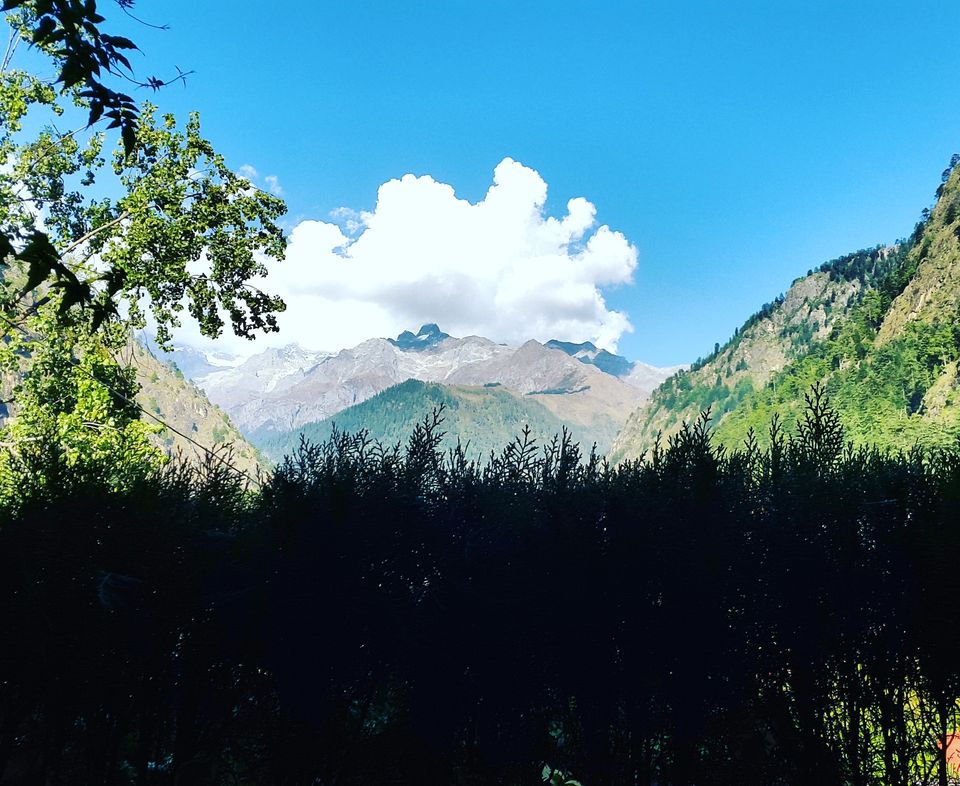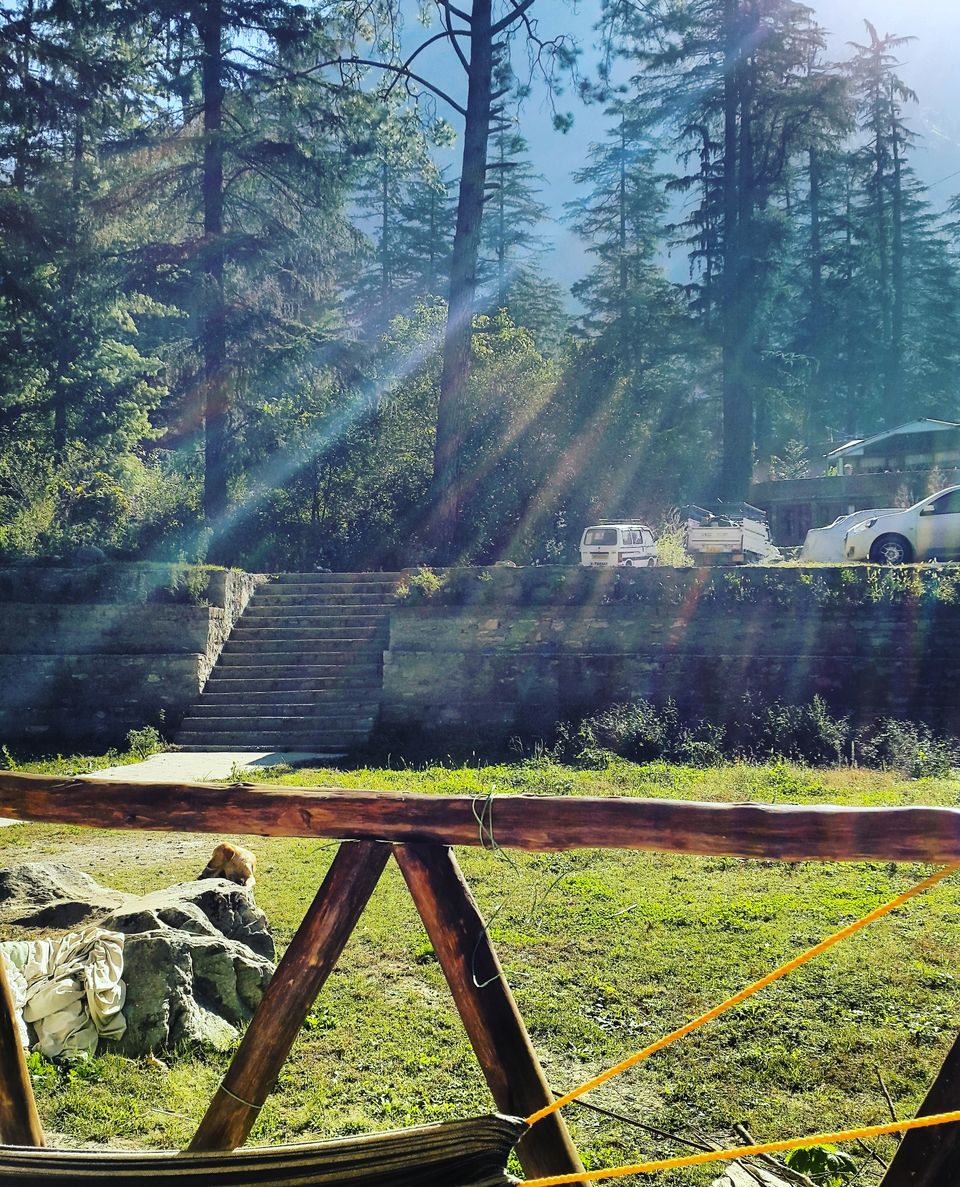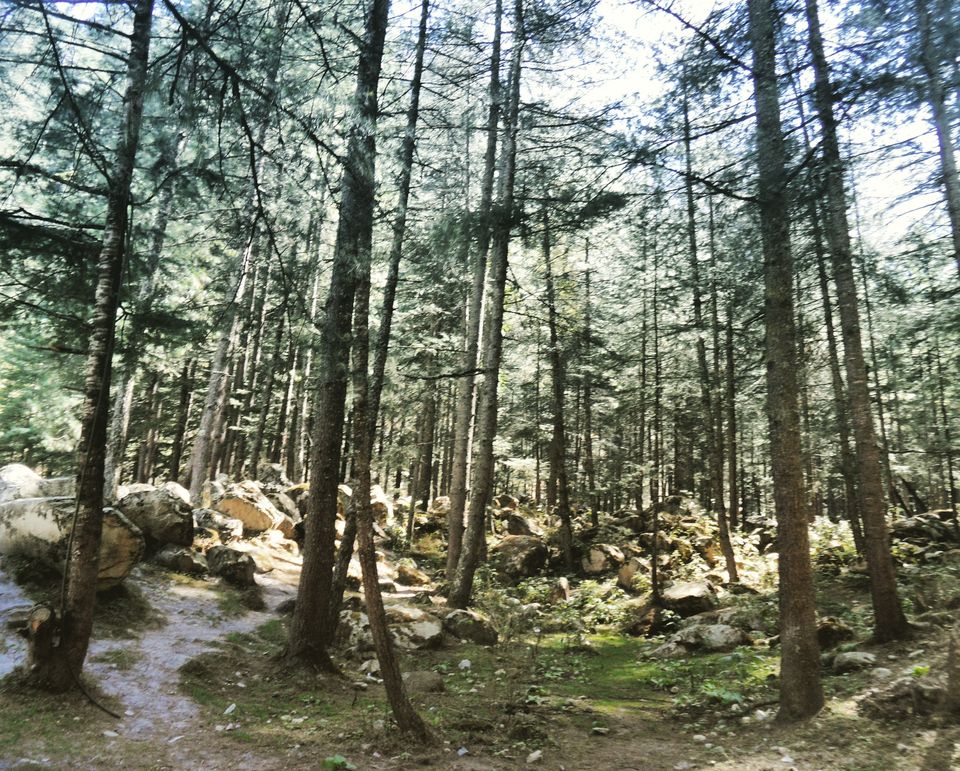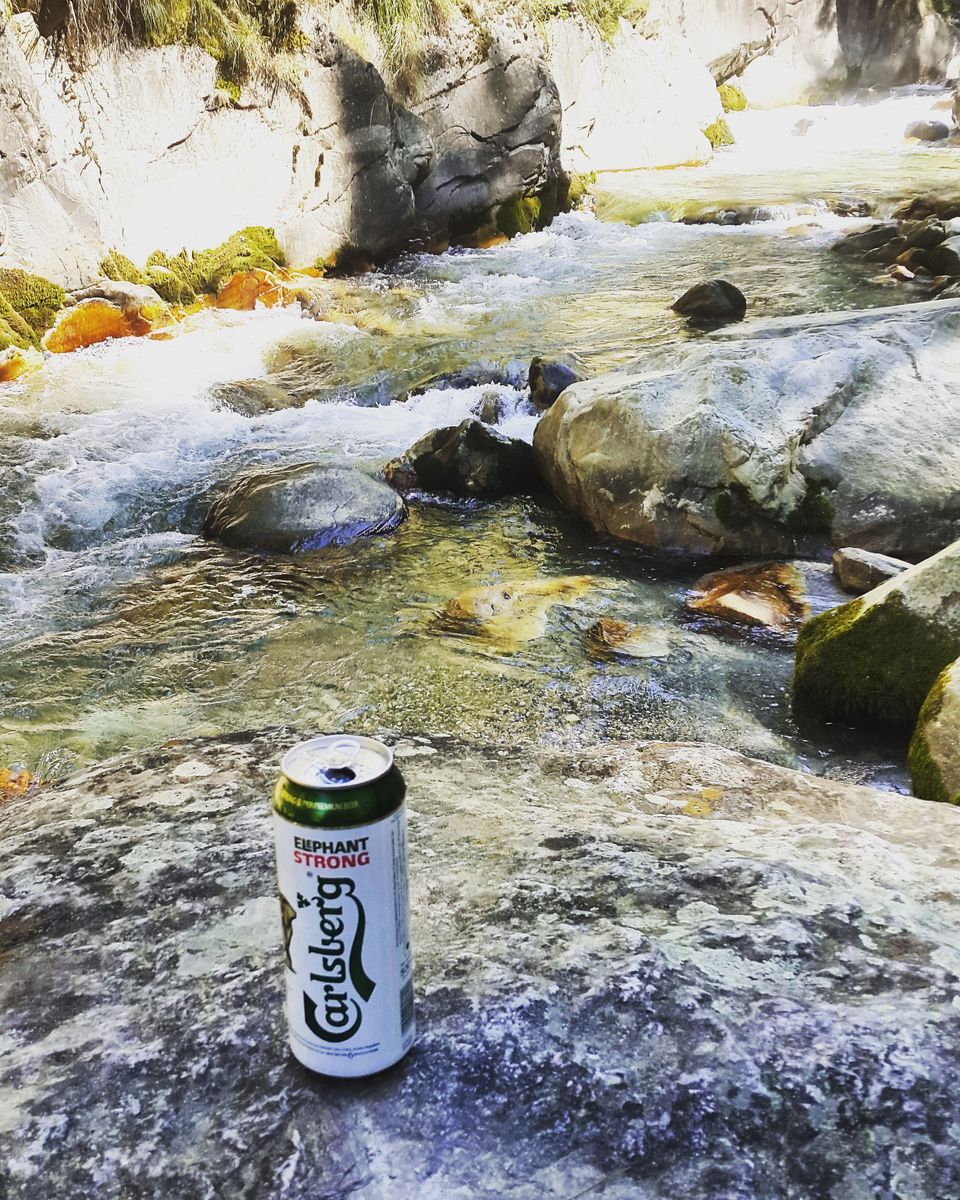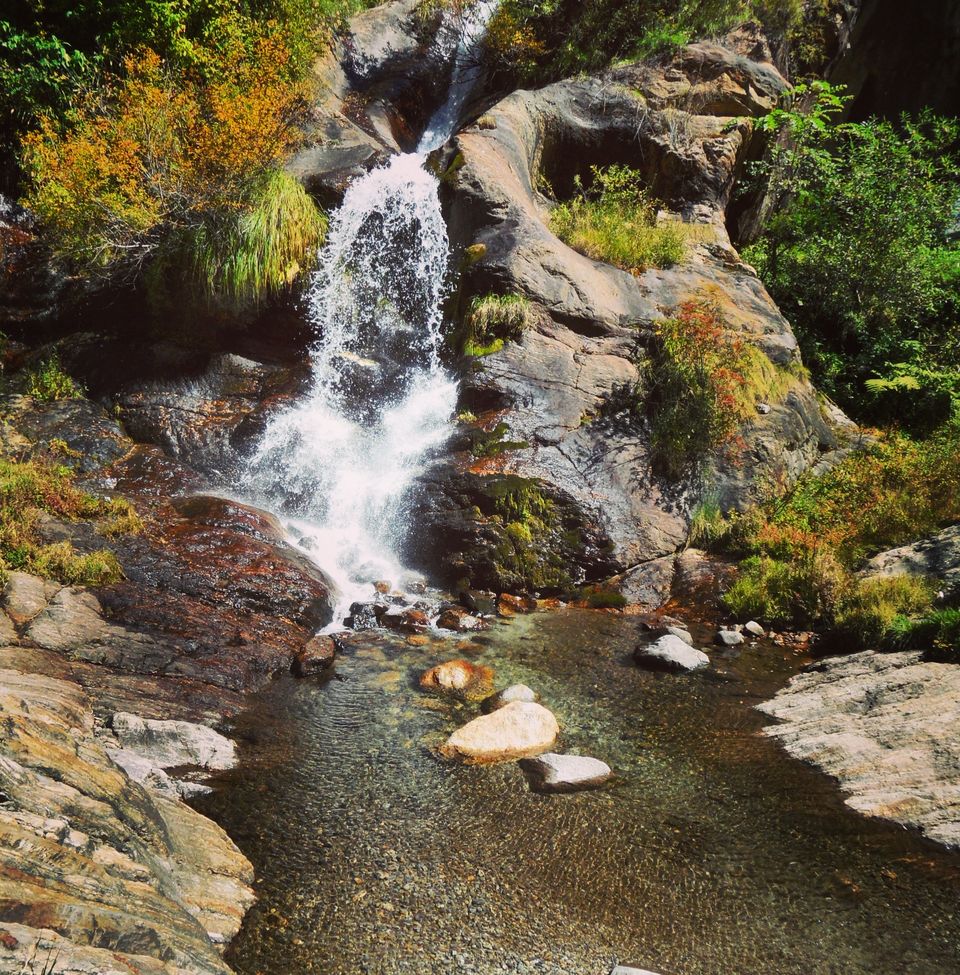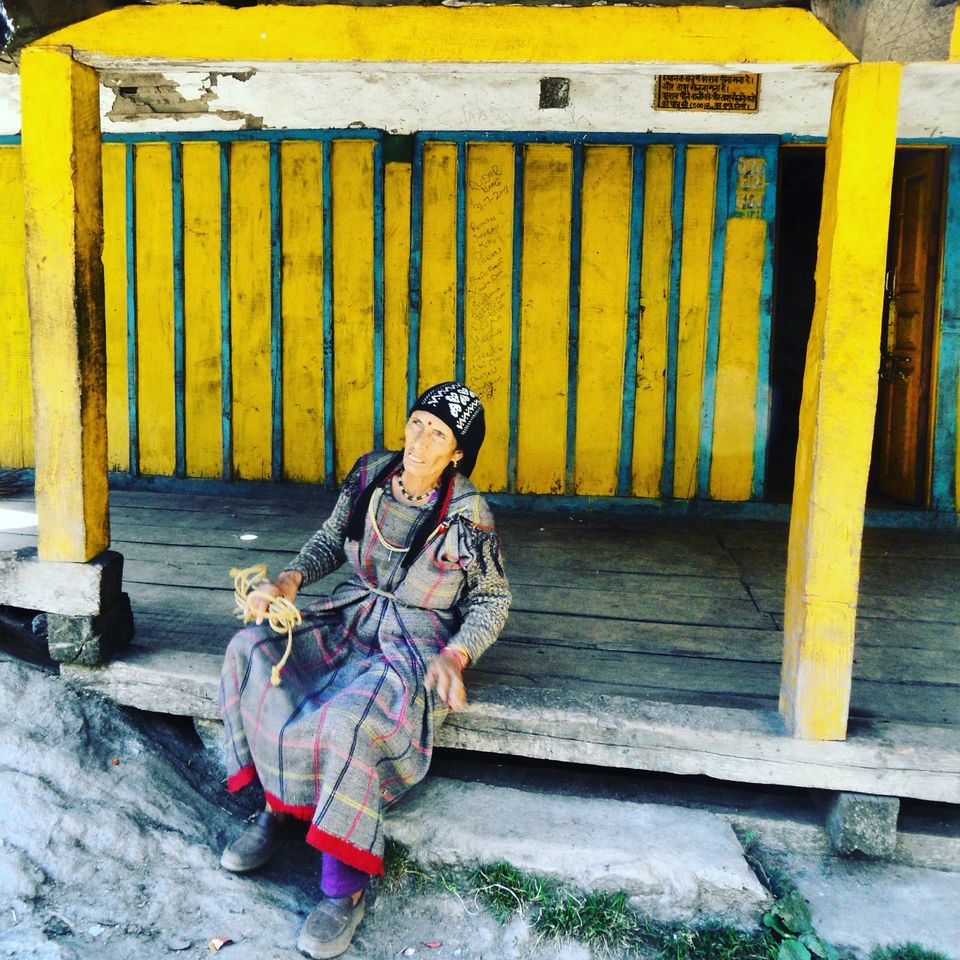 After lot of discussion three of us decided to go to Parvati valley, we booked our tickets but eventually my two friends got cancelled because of some personal reason and I was the only one left, and this turned out to be my first solo holiday trip (for work I have travelled solo a lot) and the best and the most memorable trip ever. There was Anxiety and excitement as it will be my first solo trip so I researched a lot about Parvati Valley and planned accordingly, but as it's truly said life never turns out the way you plan...and the adventure begins...
After reaching Delhi I rushed to Kashmiri Gate and took a bus (Rs.1100/-) to Bhuntar (Try to book A Mercedes Volvo as it more comfortable than other Volvos), from Bhuntar you have to change the bus for Kasol.
My trip itinerary - Malana (2 Nights) – Kasol (1 Night) – Tosh (2 Nights) – Chalal (1 Night) – Kasol (1 Night) – KheerGnaga (1 Night) – Kasol (2 nights)
Early in the morning I reached Bhuntar and took the Bus (Rs. 35/-) to Jari, it is around an hour from Bhuntar from there you have to take a Taxi to Malana gate (Around Rs. 900/-) from there the Trek start. I Started trekking to Malana (Tip Take at least one day rest before start trekking which I didn't do) I had around 15 Kgs backpack and in half trek I was totally drained out and was not able to walk even a step further but luckily got a villager and he took my back pack and somehow I could finish the trek in one and a Half Hour (Tip Crane is available just before Malana gate you can send your Luggage through it).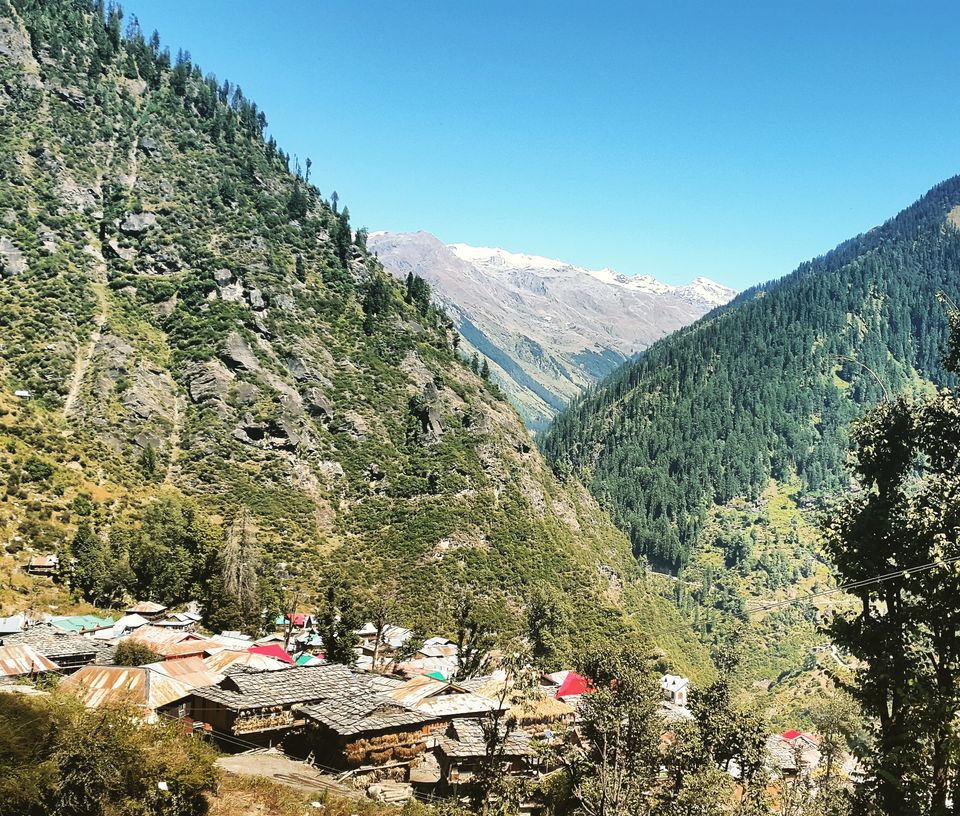 Malana- little Greece of India is a world in itself; there are around 200 houses and they have their own laws, you can't touch anything there or else you have to suffer the consequences. Every year they change their rules, this year Alcohol and Non Vegetarian food was banned in the village, but anyway the world best Malana Cream substitutes everything. There are lot of legends about Malana which one is true and which one is not is up to you to decide but Malana cream is the best that's the fact and if you are in Malana you have to try it in Chillam especially. Cafe owners are pretty friendly and they sit with you and enjoy Chillam and tell you different stories about Malana. It's a place to just enjoy the best Malana Cream, escape from reality, from traffic jams, gossips and killing deadlines, no honking, the air is fresh and crisp and the place is so serene and Peaceful.
There are Guest houses and Cafes available to stay like Muzik Cafe, Cosomo Guest house, Moonlight Cafe, Dragon Guest house etc. Don't expect much with stay and food. Malana is good for one day trek go in morning and came back by evening. Malana is around 4kms very steep trekking but not very tough and can be done in an hour.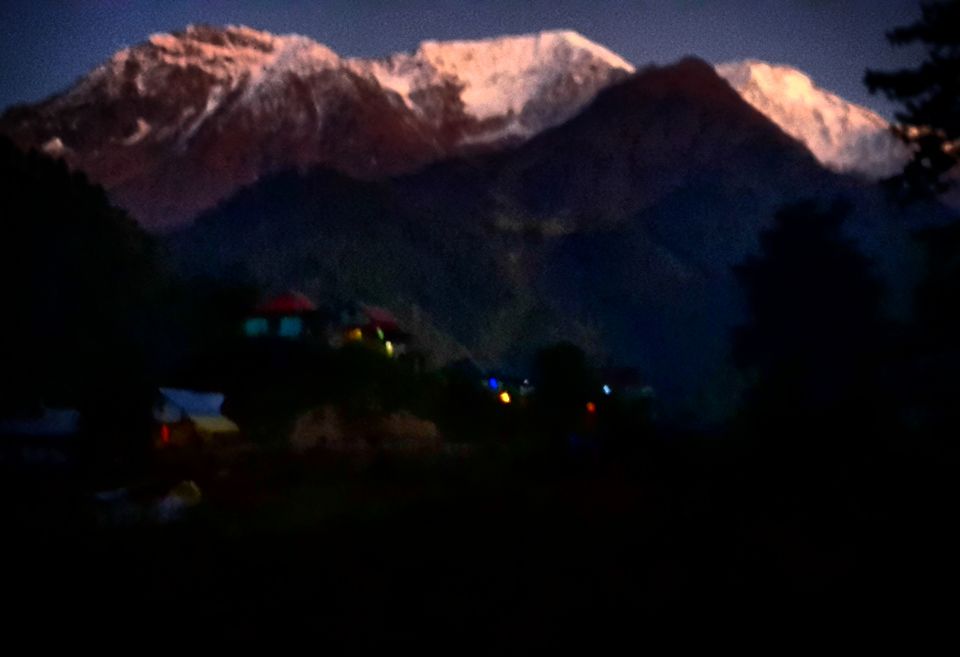 Tosh around 2 hours from Kasol, You can take cab directly from Kasol to Tosh or Public Transport- Bus (Rs. 40/-) is available from Kasol to Barsheni and from Barsheni you have to take a Taxi (around Rs. 300/-). It's a beautiful and non commercialized village located in the Parvati Valley happens to be the last village reached by a motor able road along the river Surrounded by mountains from all the sides, wherever you turn your head you'll find stunning snow clad mountain range. As you reach tosh a rickety bridge connects you to a different world, you will find children running around, people just sitting and chatting; will compel you to think still people can have such a chilled out life and I am sure you can't stop yourself giving a thought of settling down there. A stroll around the village, the pleasant trail alongside the river and breathtaking landscape will mesmerize you. Some of the best quality apple orchards will catch your attention, villagers are really helpful and kind hearted and they won't mind giving you some fresh and juicy apples for free. An hour trek to the water fall at the end of the village is a must do, you can spend hours there, you feel like time should stop there. There's a cafe near the waterfall and you can have the best view of the valley from there a must visit.
There are few hotels and cafes available like Maya Shiv Shakti, Pink Floyd, Blue Diamond etc do try food at Deshokantha its good. (Tip: There are few guest houses at the end of the village and view from the top of the village is much better than the entrance of village.)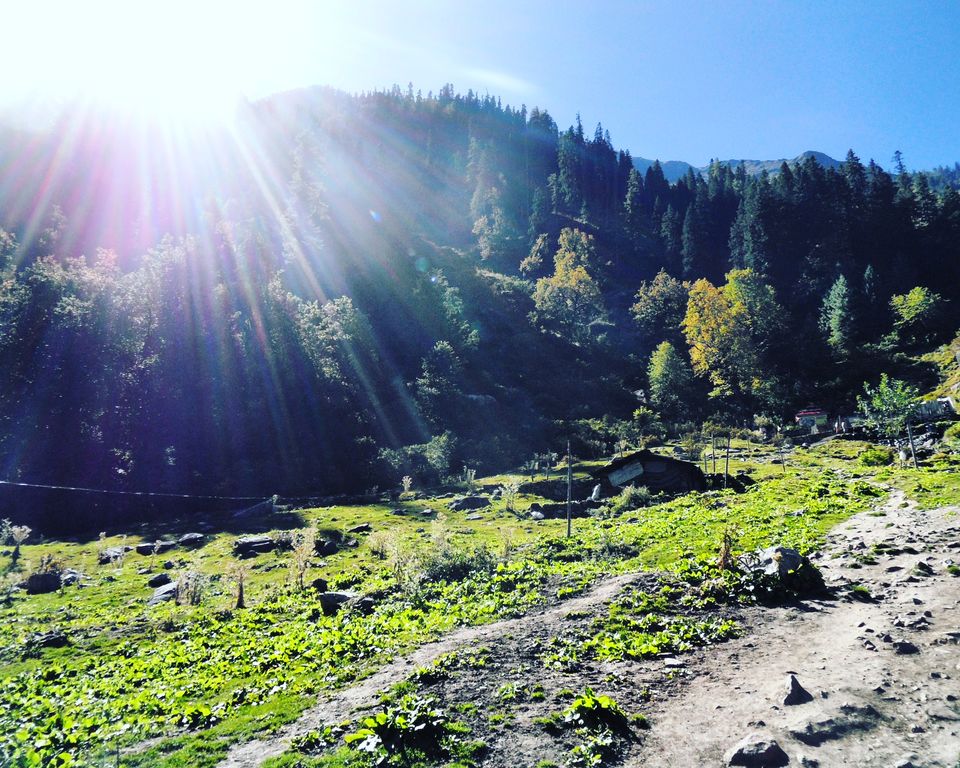 Kheerganga, I fall short of words to describe the beauty, peace, serenity and tranquillity of the place, it's around 15kms trek from Barsheni, beautiful meadow, as if nature has spread a carpet of different shades of green surrounded by Snow clad mountains at approx 3000mts. It is said Lord Shiva has meditated for 3000 years there, I believe god also selected the most beautiful place for himself. Trek to Kheerganga is full of beautiful waterfalls and a captivating view of Himalayas, may be not an easy trek but most refreshing and worth every effort. The air in Kheerganga is so Fresh and pure that you will forget the tiredness of the trek and just a dip in the Hot Sulphur will Relax, Refresh and rejuvenate you. A Hot spring surrounded by Snow clad Mountains from all the sides approximately 3000mt above sea level is heaven. A dip in the hot Spring is a like a prize to yourself after a long and tiring trek you can just soak in for hours, you can never forget for your lifetime. It is said that the Hot spring was kheer (Sweet Rice pudding) before but then converted in water so that it never gets over; you can still find White flakes considered to be milk cream in the spring. Living in city you can never imagine crystal clear sky full of stars, the night sky that gives you a panoramic view of the outer Milky Way is a treat you must not miss, you can just gaze the sky of full Stars for hours and hours. Kheerganga is not only Peaceful, reviving and laidback, but if you are looking for a place for soul searching or to reach a state of thoughtlessness then it's the place. So serene and surreal where you want time to really stop; as you don't want this dream to get over soon.
The 14Kms trek starts from Barsheni, Nathan is the midpoint so be sure to eat something and refill you bottles (Red Bull helps trust me). There are very few cafes available for stay and there's a Dharamshala also (Rs. 100/- per night), do try to stay in a tent and enjoy the beautiful nature from close.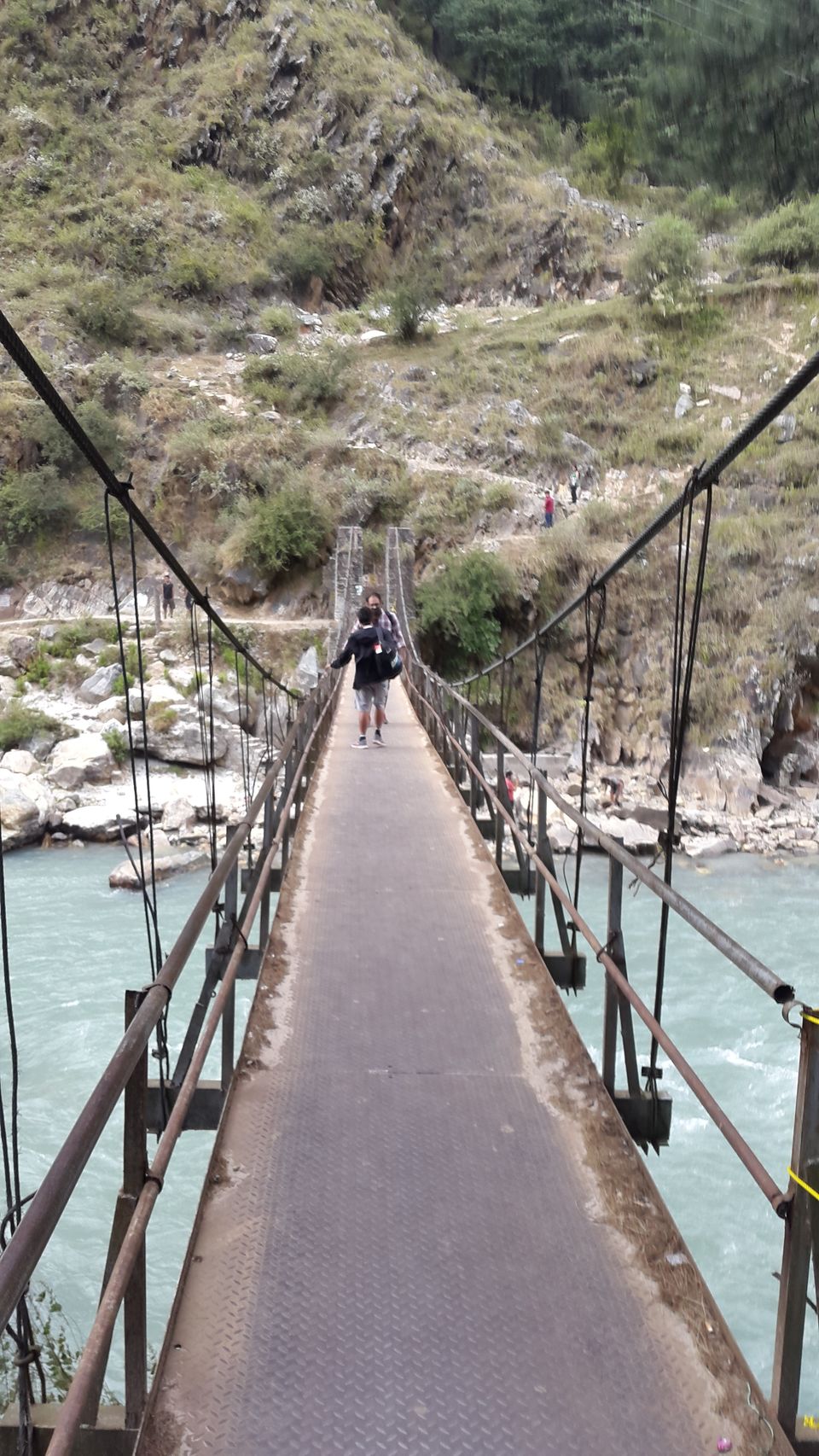 Chalal is a casual trek of an hour from Kasol, after crossing the bridge the trek starts for Chalal. The suspended bridge on Parvati River is pretty scary but gives the best view of the fiercely flowing Parvati River. The beauty of this trail will demand you to take a few stops to absorb this enticing beauty and capture it in photographs. Walking on the narrow path inside the forest finally you see a beautiful small village where Most of the trance parties are held. It is a lazy hamlet alongside the Parvati River tucked deep in the forest and picture perfect scenic beauty. Simple people, Cosy and friendly cafes and good music, it is perfect place to smoke up and enjoy some great stuff.
If you looking for a non-commercialize, totally laid back and quiet place then Chalal is the right choice. There are few cafes like Shiv shanti, Freedom etc it's all up to you to decide if you just want to do a day trek or stay there. Freedom cafe (Rs. 400/- for a room) has the best view but food and service not good.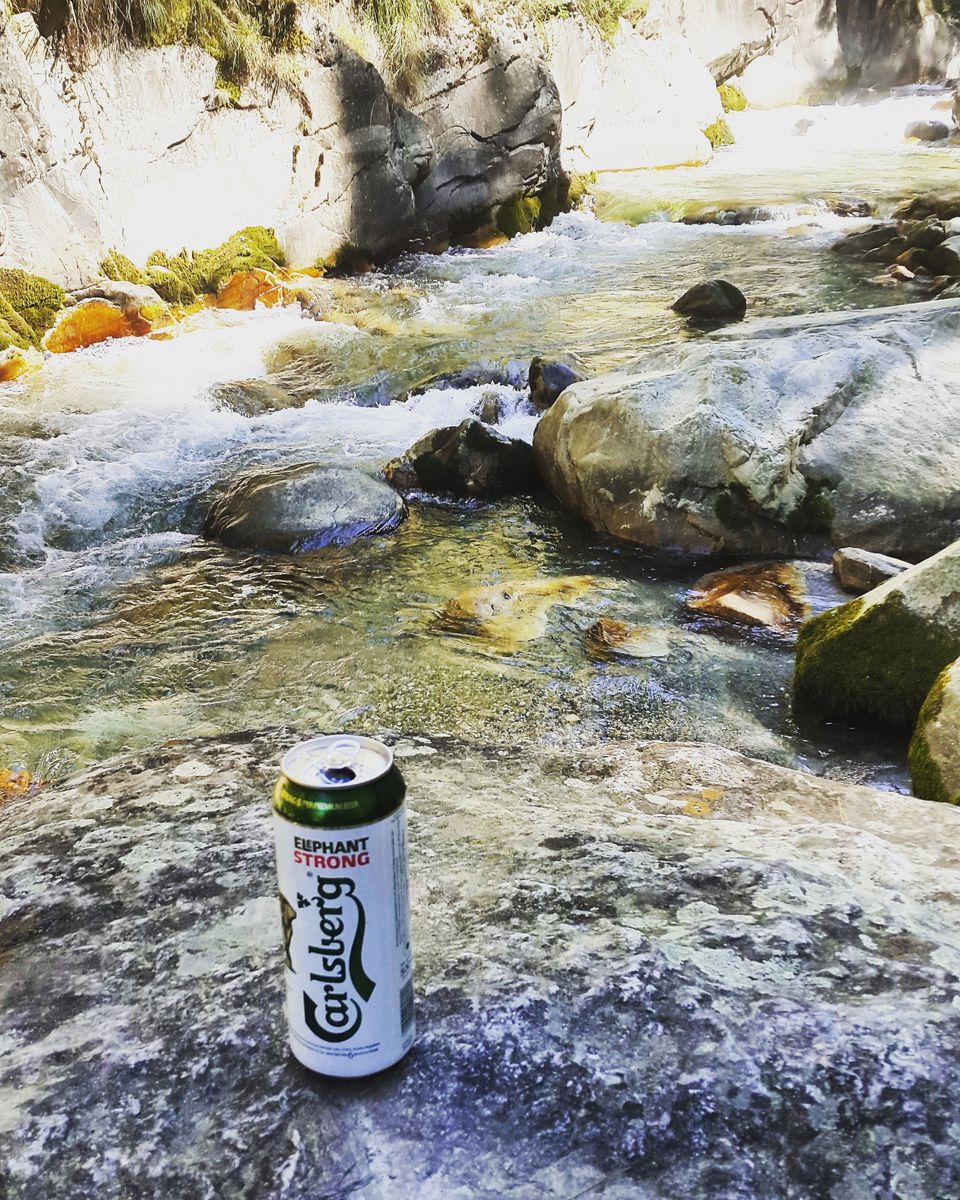 Kasol, Amsterdam of India, Little Israel, stoners Paradise, Backpackers heaven etc; what's there in the name, as you know the phrase grass is always greener on the other side? Kasol is the other side –It's greener and happier. Kasol needs no introduction – a place where marijuana is in the air and the ratio is possibly more than that of oxygen; where hash and trance are all over; where even the river is stoned; where you smoke pot openly; where you are spirited and lively all the time; - there are places and then there are places. You can take a Cab (Rs. 1000/-) or Bus (Rs. 30/-) from Bhuntar, it's around 2 hours from Bhuntar. Kasol is also a base for Himalayan trekking, to SarPass, Yanker Pass, Pin Parbati Pass and Kheerganga. This small village in Himachal the most popular stop in the Parvati Valley will fascinate you with its lavish green surrounding of pine forest, fiercely flowing Parvati River and some of the most sought after cafes. You can explore the place at your own pace; roam around in the town, sit down at the river bank with endless thoughts, trek, , Stare at the mighty Himalayas, go for a walk in the woods or do nothing just Sit in cafe or you Hotel and smoke up no one bothers you.
There are Many Hotels and cafes in Kasol (from Rs. 150/- to Rs.3500/- per night) at different budget depending upon your pocket like Apline (Great Location and good rooms from Rs. 600/- to 2000/-), Woodward Magic (Next to Alpine hotel, New and Good rooms Rs. 600/- to 800/-), Sun and Wind (Not worth (Rs. 900/-) and many home stays as well. Kasol is also a paradise for food lovers- Indian, Chinese, Italian, Israeli, Mexican etc you name it and you get it. Cafes like Evergreen (My fav, I almost visited daily), German Bakery (My Fav again and a must visit for sweet tooth), Jim Morrison (Great location and secluded), Moon Dance, Freedom cafe (do try Hash ball), Little Italy etc. There are cloak rooms available where you can keep you extra luggage while to go for trek (cloak rooms are safe and it's advisable to travel light).
Manikaran Sahab just 5Kms from Kasol there are plenty of buses (Rs. 5/-) from Kasol which go towards Manikaran. Manikaran is a pilgrimage centre which is known for Gurudwaras, Temples and its hot springs. You can visit the Gurudwara and Temples but most importantly don't forget to take a dip in the hot water spring.
There are many other places for one day trek near Kasol like, Grahan, Katagla etc and some less explored Places in Parvati Valley like Pulga, Rasol etc which I missed and I am sure will visit very soon.
April to October is the best time to Travel; September end and October are less crowded and good weather (My fav time).
Parvati Valley is not only about the scenic valleys or the small hush-bush population but also the tranquillity and the piousness of the untouched hills. The more you speak about Parvati Valley is less, this is a place where no one thinks about what people doing, what anyone is thinking, everyone comes here for having fun and in search of peace. Take lots of photos, but make sure to capture the experience in your memory, making it one of the most beautiful memories of your life.
Parvati Valley is an experience and one needs to feel it. One of my best and the most memorable trips ever, which I cannot describe in words. I still feel so high whenever I think about this trip.
Parvati Valley - will never cease to surprise you its "FULL POWER" and I am stoned...