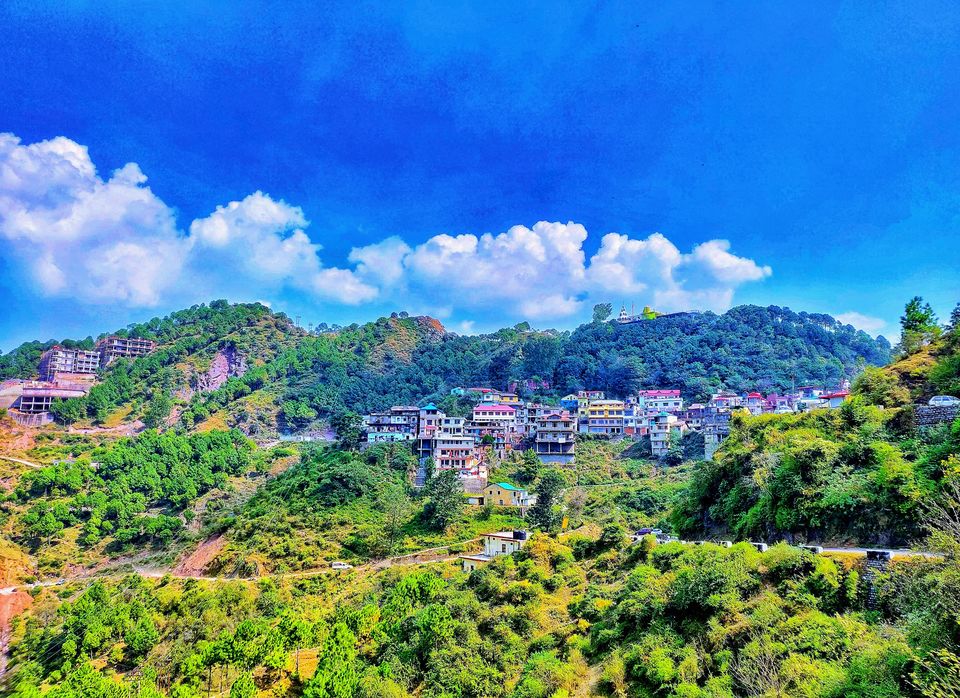 To keep up the pace with our hectic lives, we all need an escape from our mundane jobs to a quiet and serene place. But most of the time our much-needed vacation takes a back due to unavailability of enough leaves or money. So, if you are looking for a short trip of 2 days from Delhi that don't burn a hole in your pocket, then Kasauli is your destination.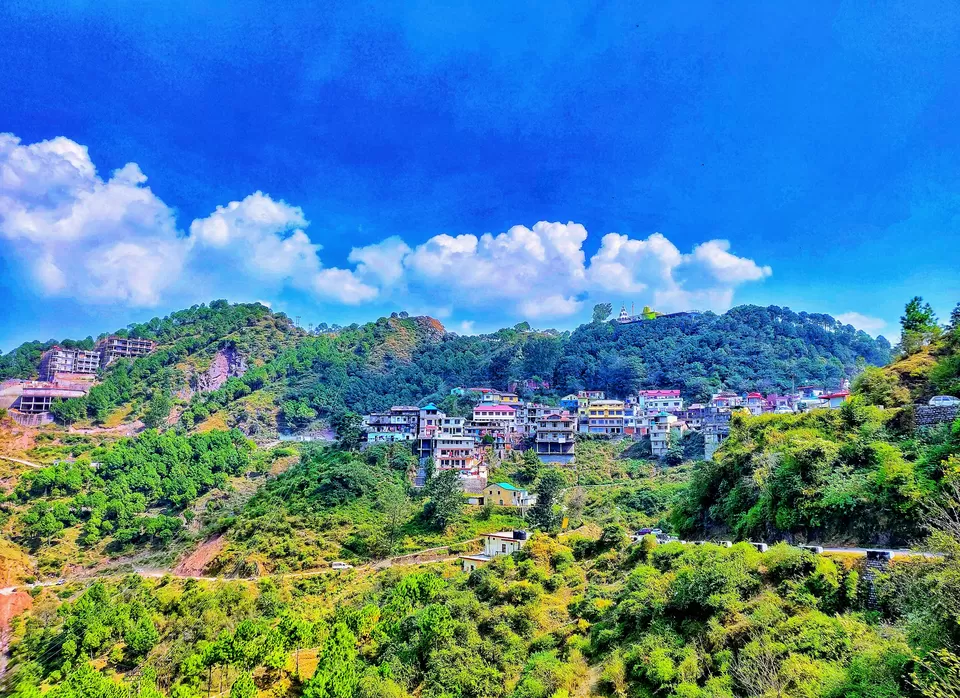 Amidst pine forest and majestic hills, Kasauli is a quaint hill station in Himachal Pradesh. It is famous for its green-housed church, Victorian-era houses, beautiful trails and peaceful surroundings. It is said that this little town was founded by a British family in 1842 probably to find an escape to a quieter place away from the hustle and bustle of the main city. Even after so many years, it retains its calmness and tranquility.
Kasauli: An Overview
How to Reach Kasauli? : Take a train to Chandigarh/Kalka
Then, take a bus to Dharampur and another bus from Dharampur to Kasauli.
You can also book a cab.
Places to Visit: Christ Church, Gilbert Trail, Heritage Market, Meditation Point, Hanuman Mandir
Things to eat: Momos, Solan special wine
Things to : 3300 per person
Minimum Duration: 2 Days
After days of contemplation, I and my four other friends finally decided Kasauli as our next travel spot. It is about 300 km from Delhi having the best connectivity possible and most importantly, was the perfect place for a short yet rejuvenating trip.
As there is no direct mode of conveyance to Kasauli, we decided to take a train to Chandigarh. From Chandigarh, we boarded a bus to Dharampur, and from Dharampur, we boarded yet another bus to Kasauli. It's a bit longer route but totally worth it. Throughout the entire journey, an array of picturesque views will accompany you and I swear, you wouldn't be able to take your eyes off from them.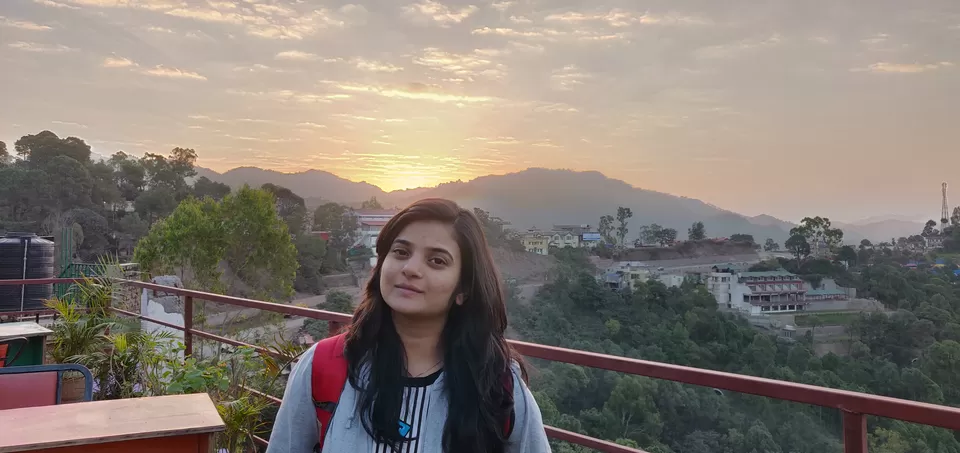 After witnessing one of the gorgeous sunrises ever, we walked our way to a small restaurant in Heritage Market to have breakfast. Since our check-in was at 2:00 PM, we decided to explore the town (Morning is the best time to explore Kasauli).
Day 1
1. Heritage and The Mall Market
Set up on a tiny lane, Heritage market is great for buying souvenirs and some really cool local stuff. The whole street has about 8 to 10 shops that also include a few eating joints run by locals.
The Mall is the main market and posh area of Kasauli that boasts of the very popular Kasauli Club. And do stop there to have tastiest momos of your life.
Not knowing exactly where to go, we decided to wander on the streets of Kasauli. And it took us to this beautiful space known as Meditation point. It is a secluded place away from the main city that offers you enchanting views of the valleys and hills around. I sat there for almost 2 hours doing nothing but soaking in the beauty of mountains.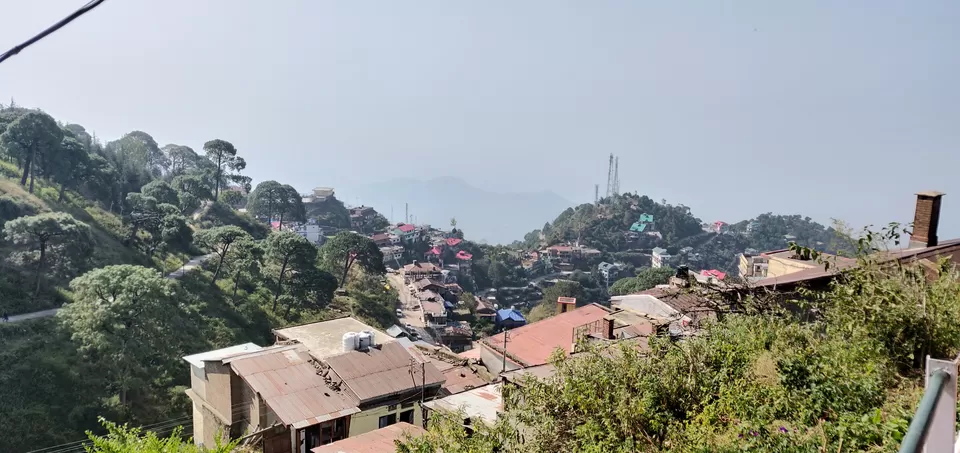 Around 1 PM, we left for our homestay which was in Village Deori that is quite away from Kasauli. We booked Kasauli's Bottom Apartment 1 homestay via Airbnb and it was worth every penny. Be it the interiors or charming exterior views or lesser crowd, the property wins plus points for everything. It was full of positive vibes that I decided to spend my rest of the day in my temporary abode.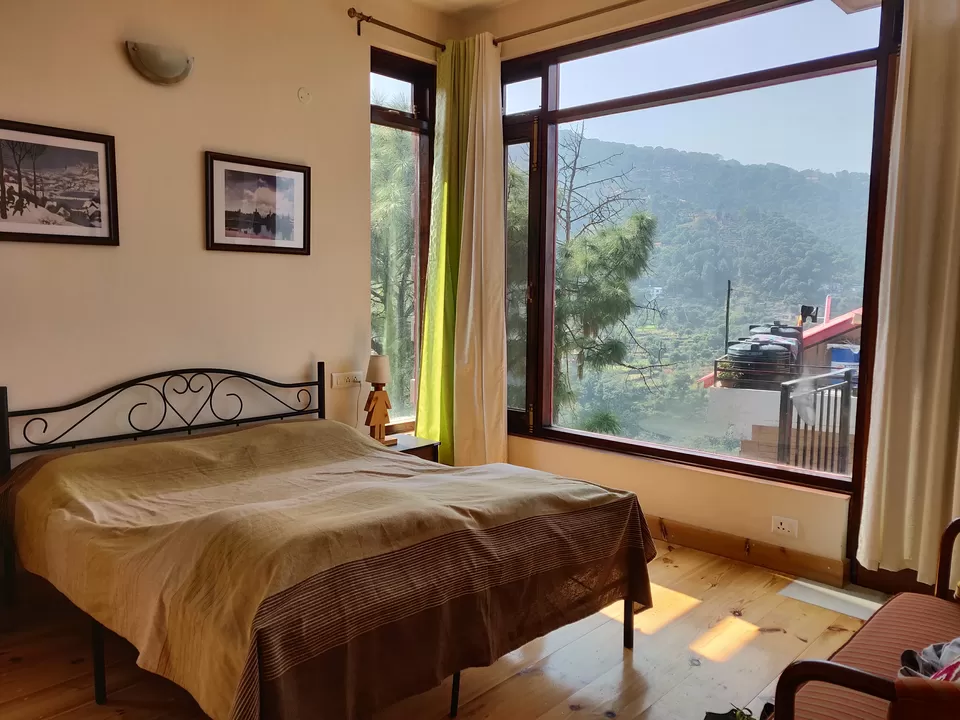 ~~
Woke up at 6:00 AM next day and witnessed one of the best sunrises of my life, had the tastiest breakfast and checked out at 11.00 AM to explore Kasauli .
Day 2
Established in 1853 A.D, Christ Church is the oldest church in Himachal Pradesh and is famously known as Anglican Church. The church is dedicated to St. Francis and St. Barnabas and designed in symbolic Gothic Style architecture.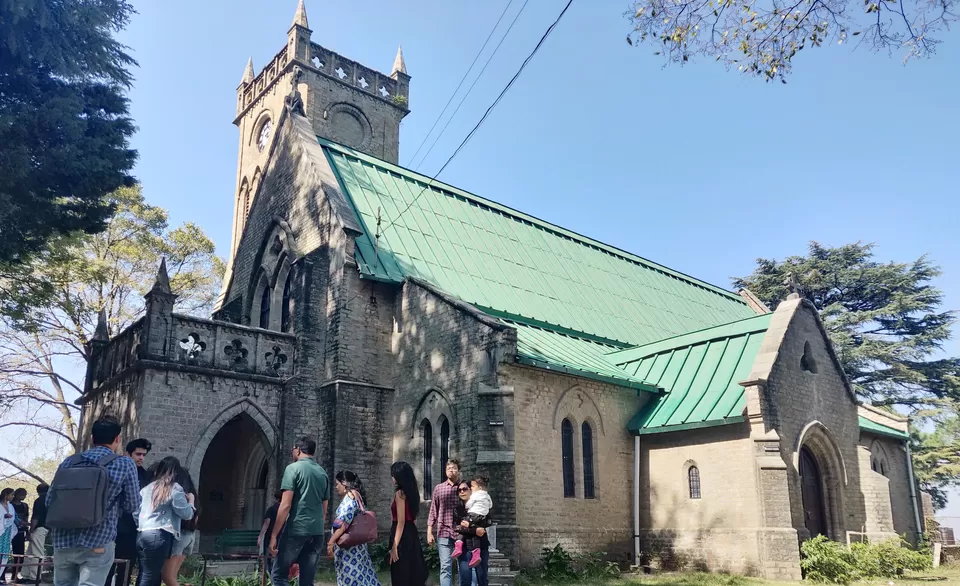 The grey walls of the church have been adorned with mirrors that shine brighter when sunshine greets them. The green shack on the top makes it more appealing attracting myriads of tourist from all corners of the world. The front of the church proudly wears a clock tower with a sundial which takes you back to the British era. Go there to experience the beauty of the church and click some great pictures.
Gilbert Trail is a 1.5 Km long trail surrounded by lush greenery on both the sides. The path is a narrow lane full of stones which keep on getting narrower as you go ahead. But once you reach at the end of the trail, you will be mesmerized by majestic landscapes on all sides. If you are a nature lover, Gilbert Trail is a must-go-place in Kasauli. Come armed with your camera as I am sure you would want to freeze the beautiful views around.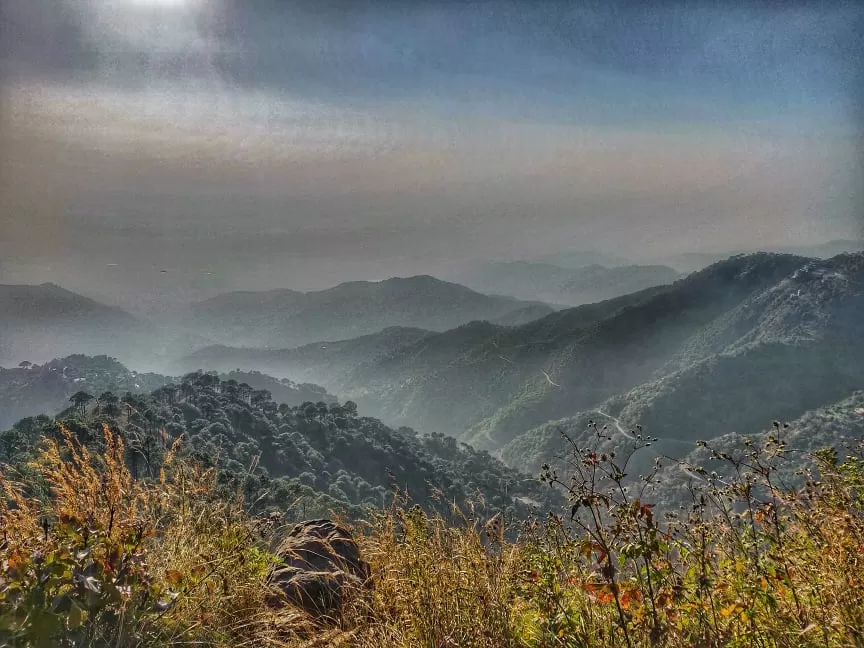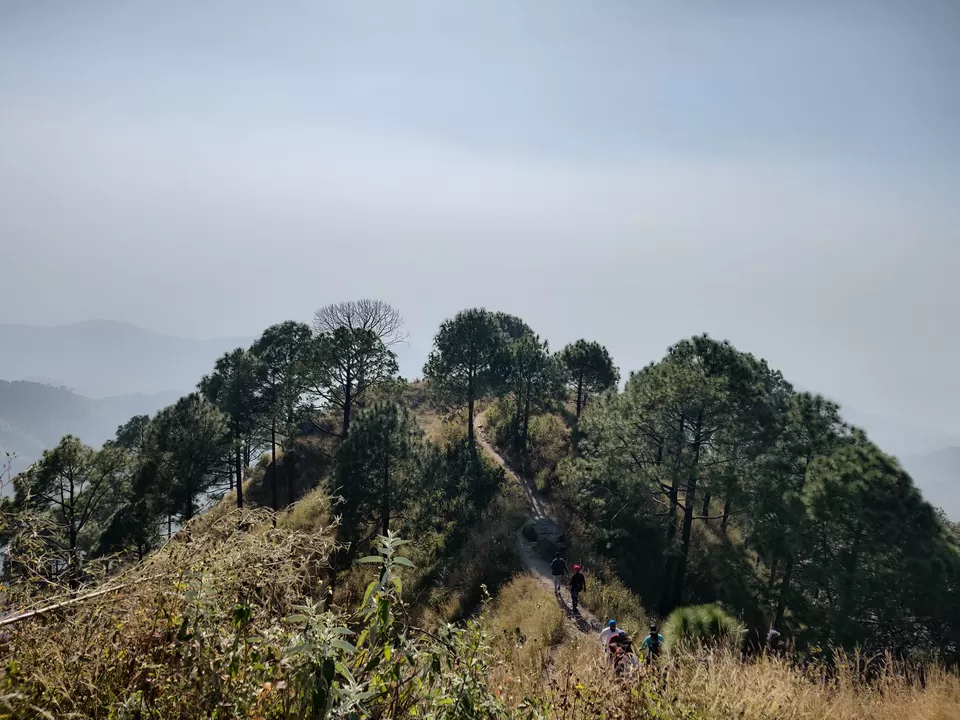 Tip: Wear shoes instead of heels or slippers as the path is full of stones and may get slippery
Another thing that I really loved about Kasauli is the pamphlets with powerful messages on trees and road to protect nature.