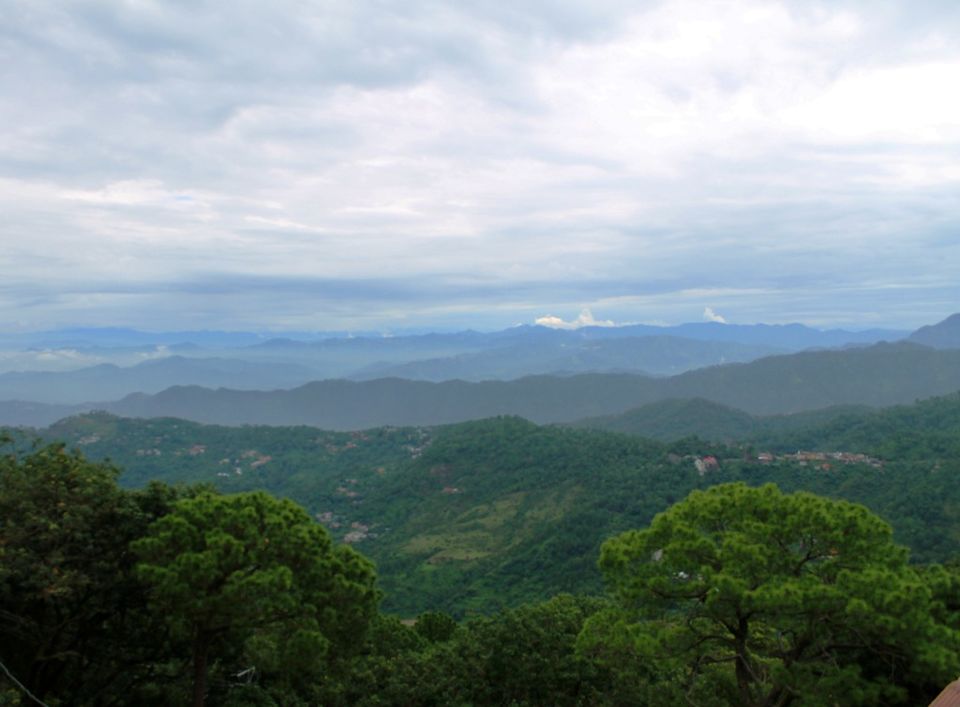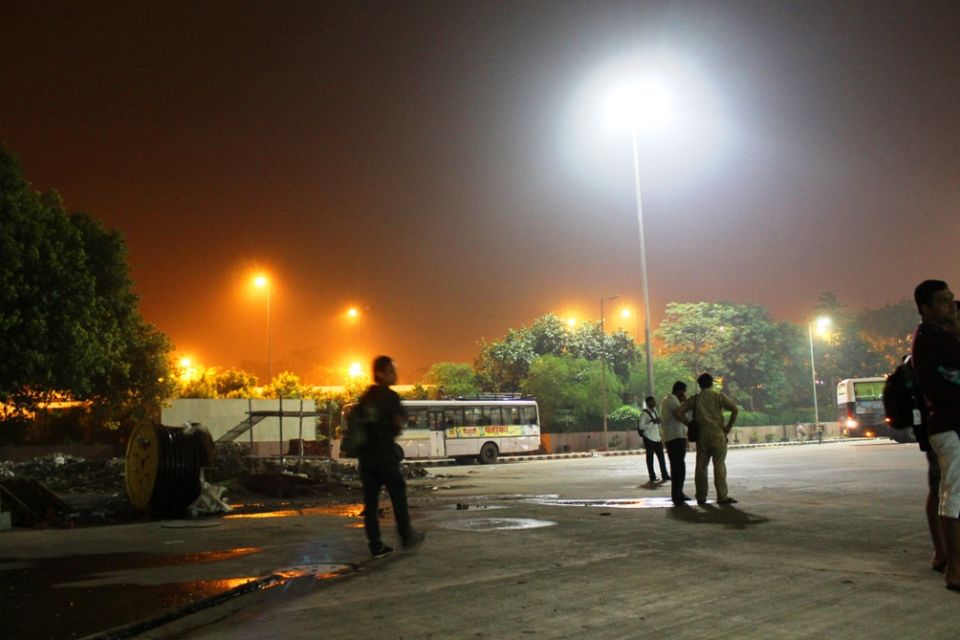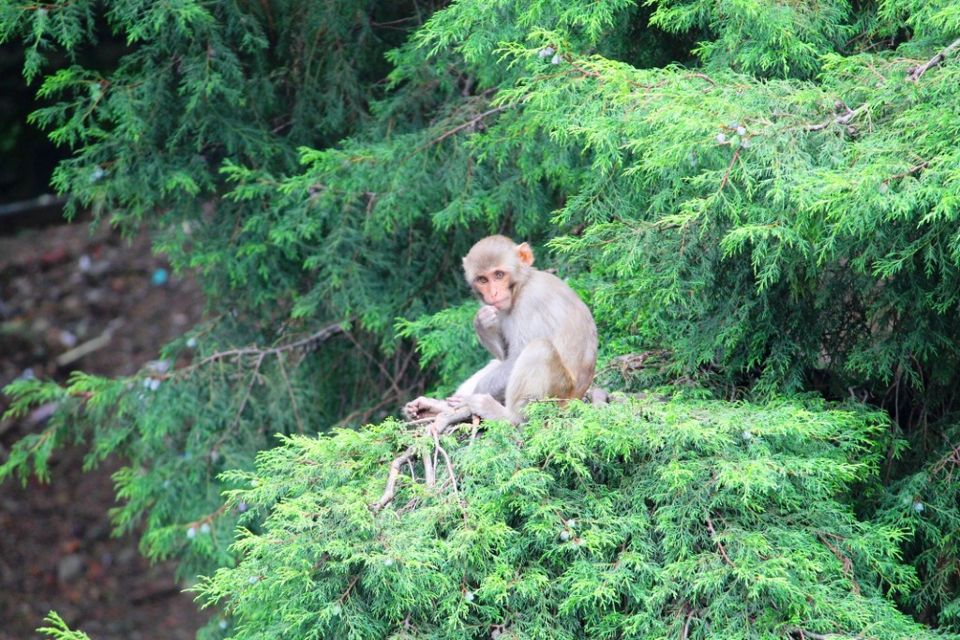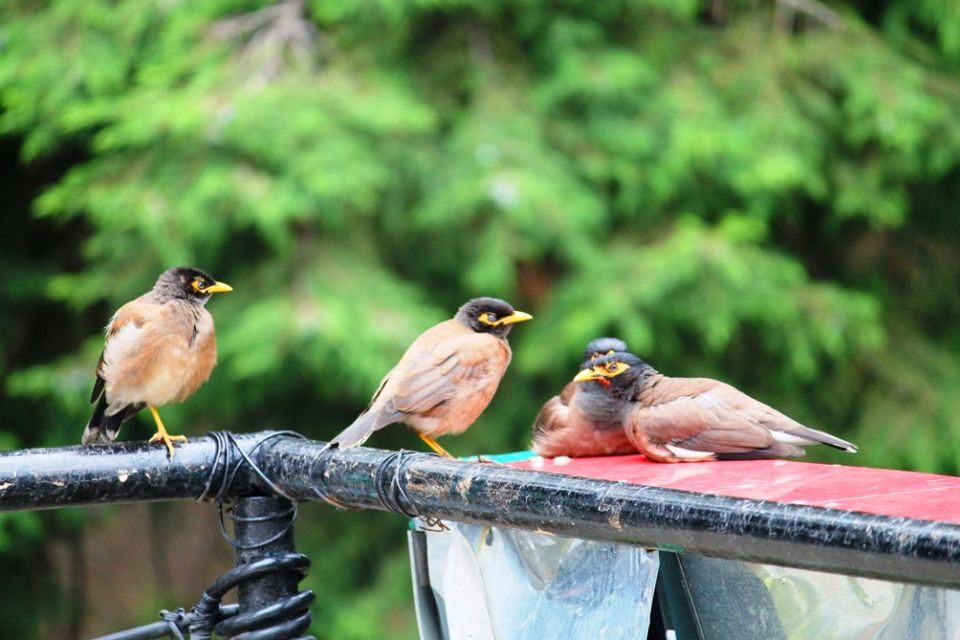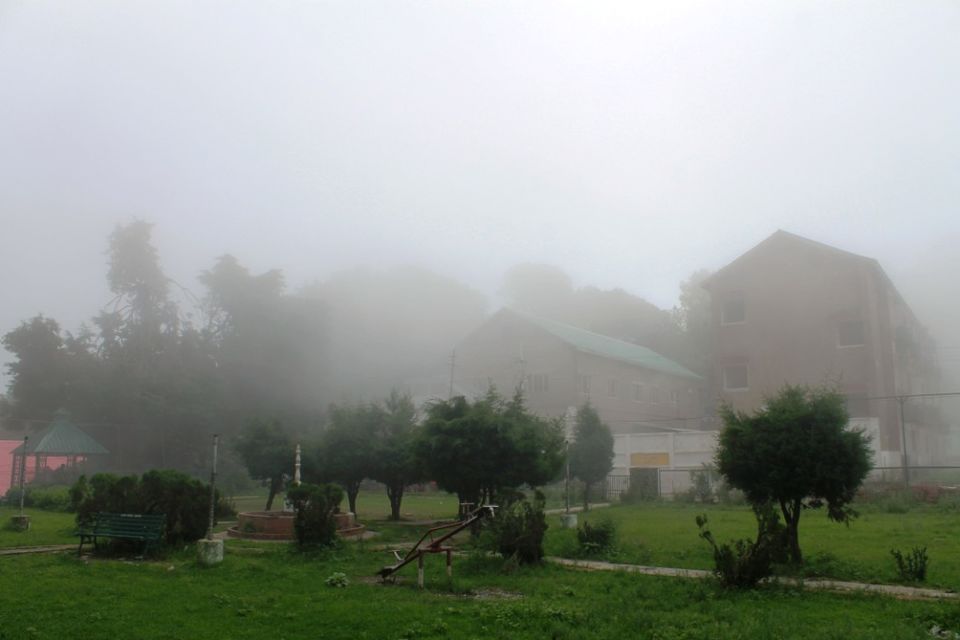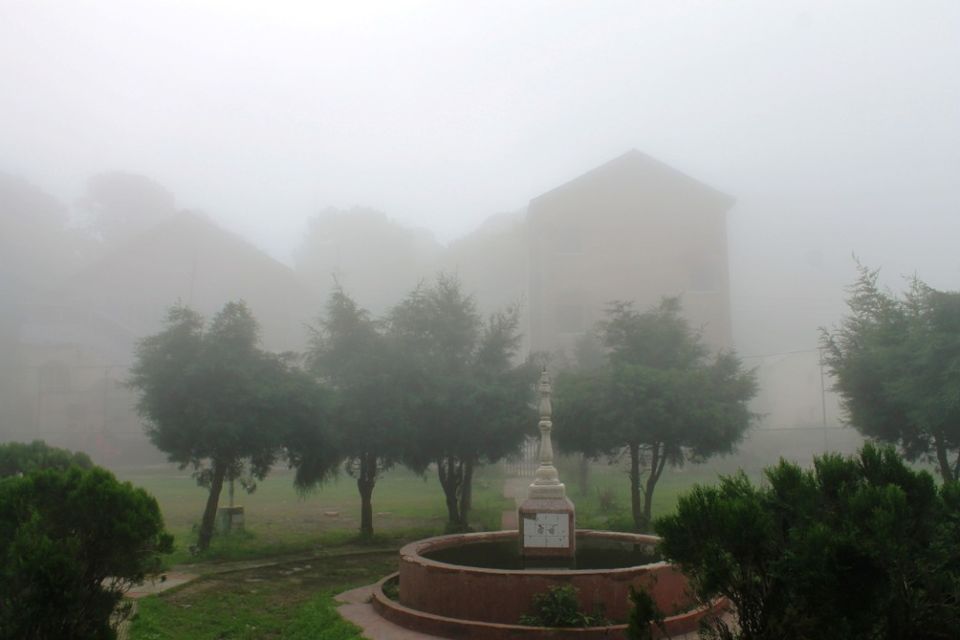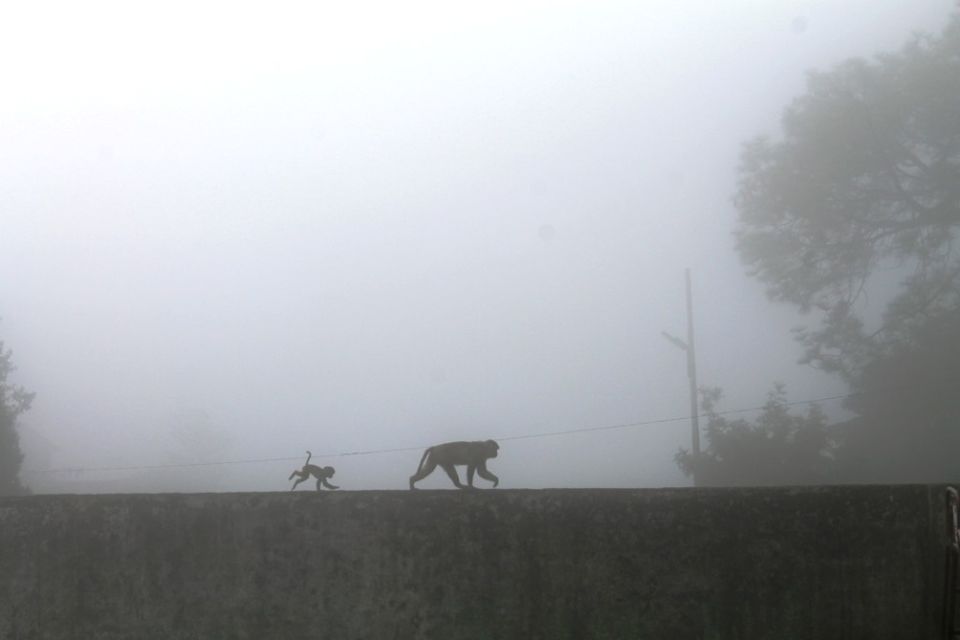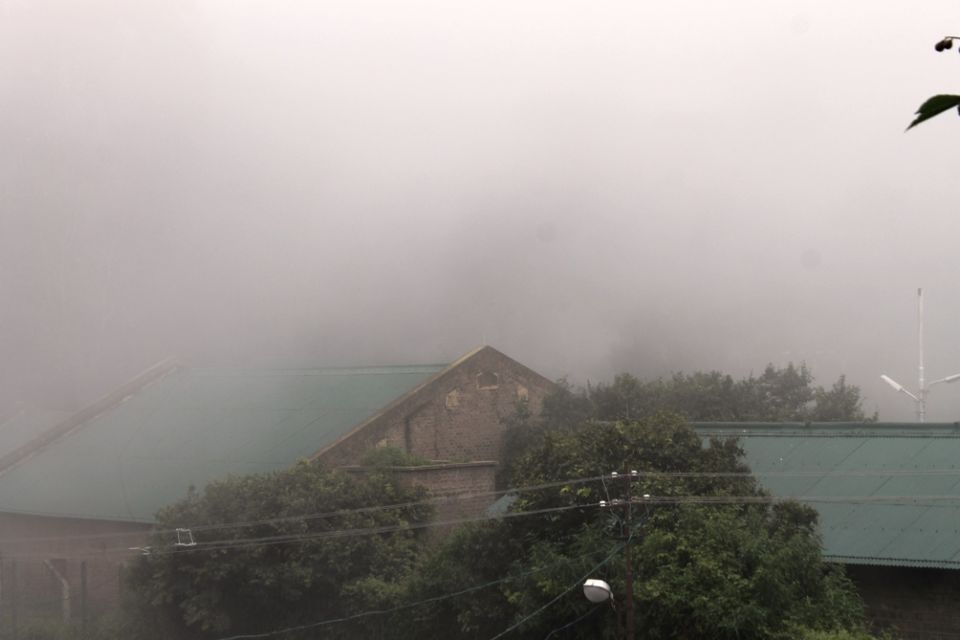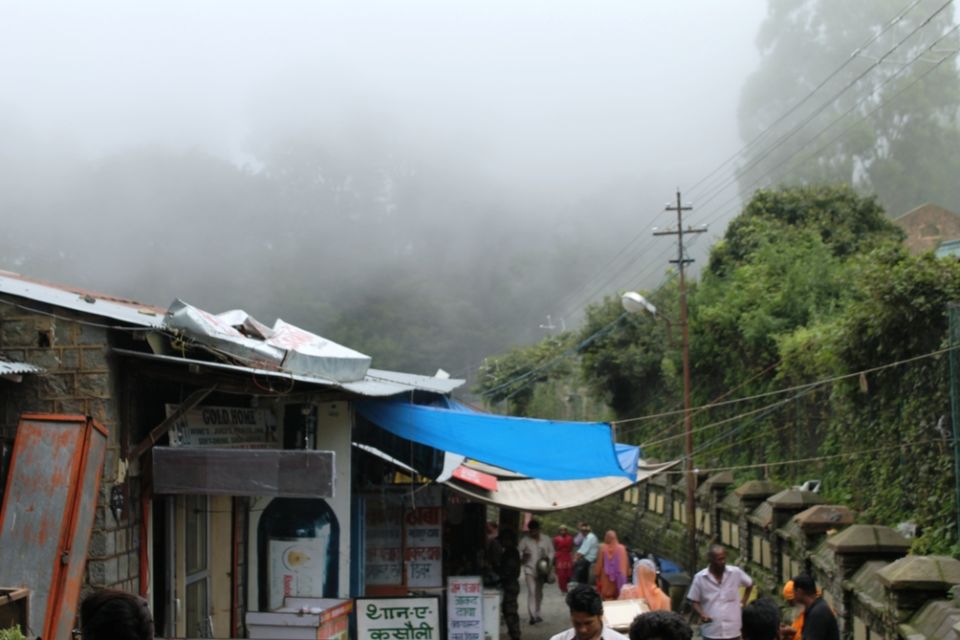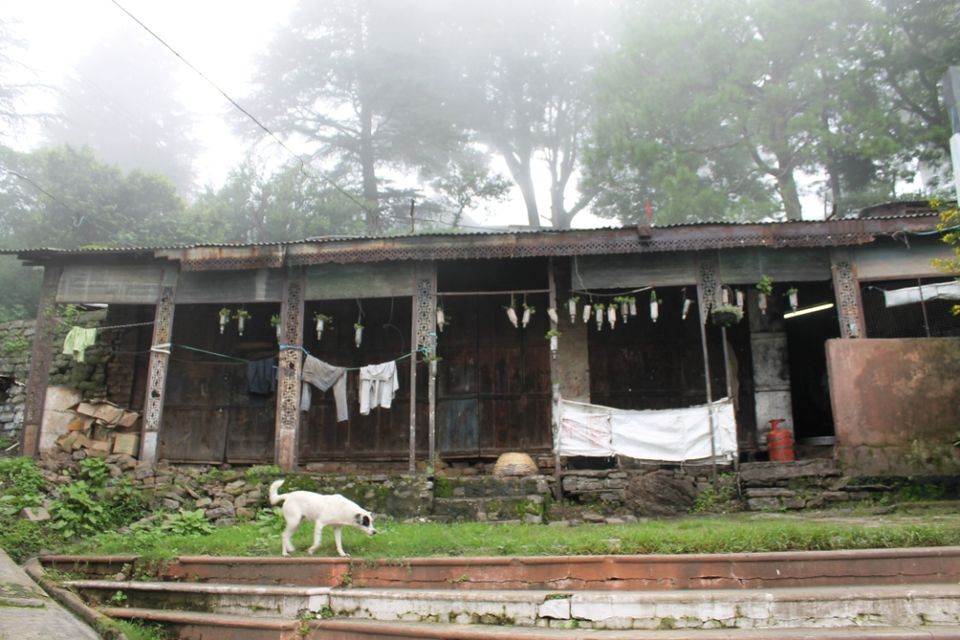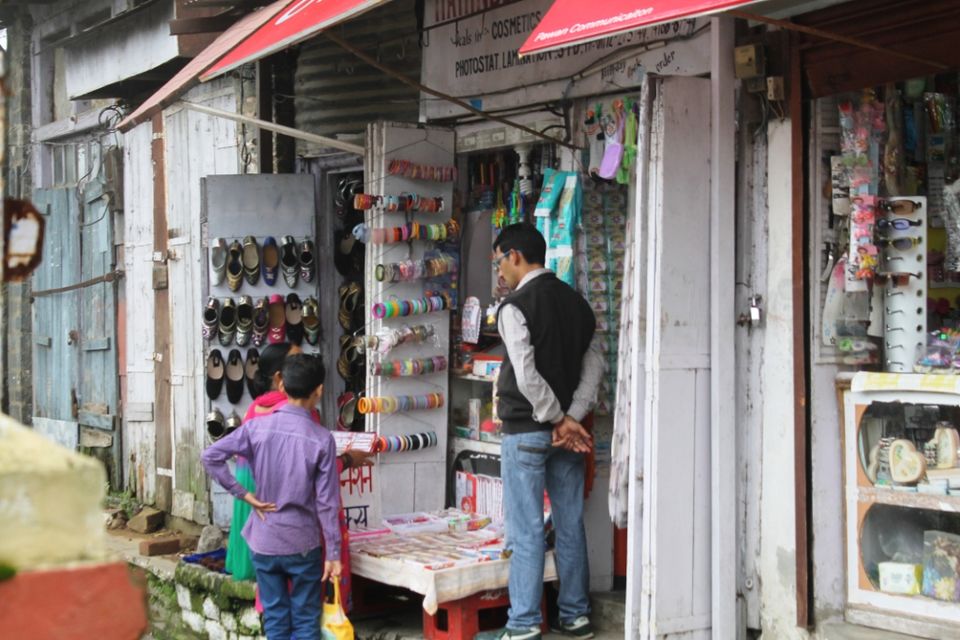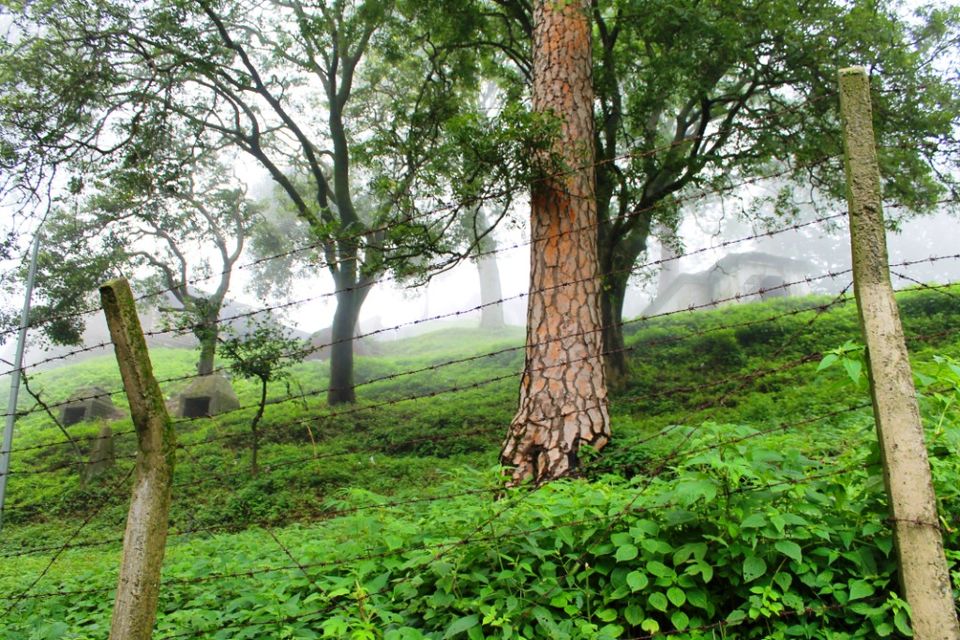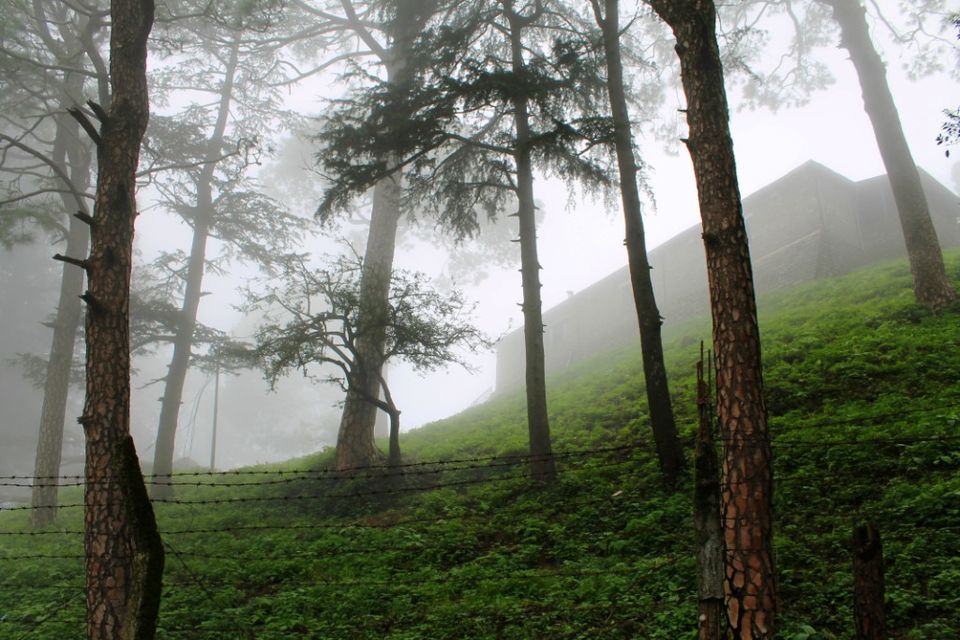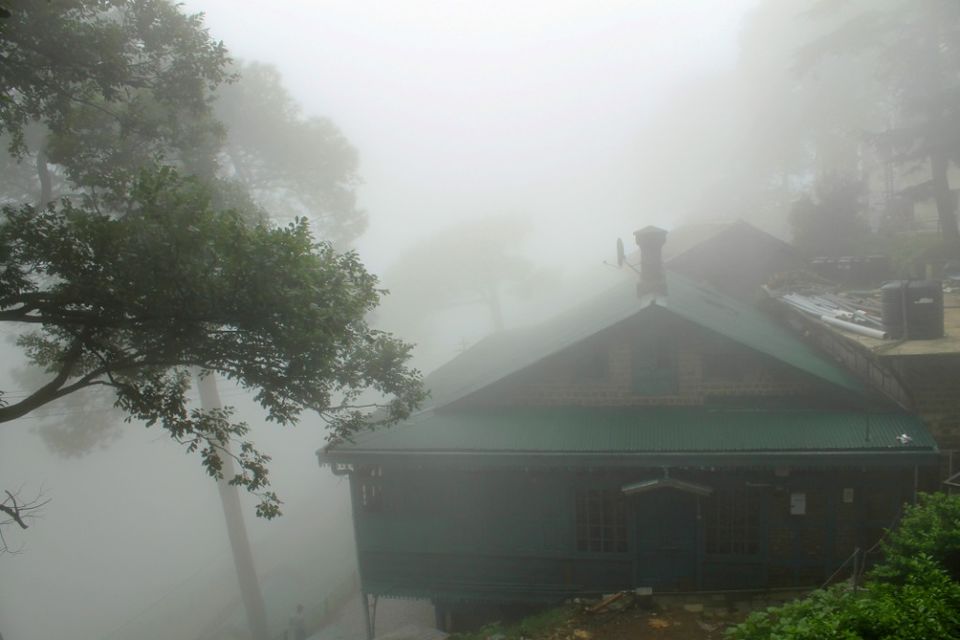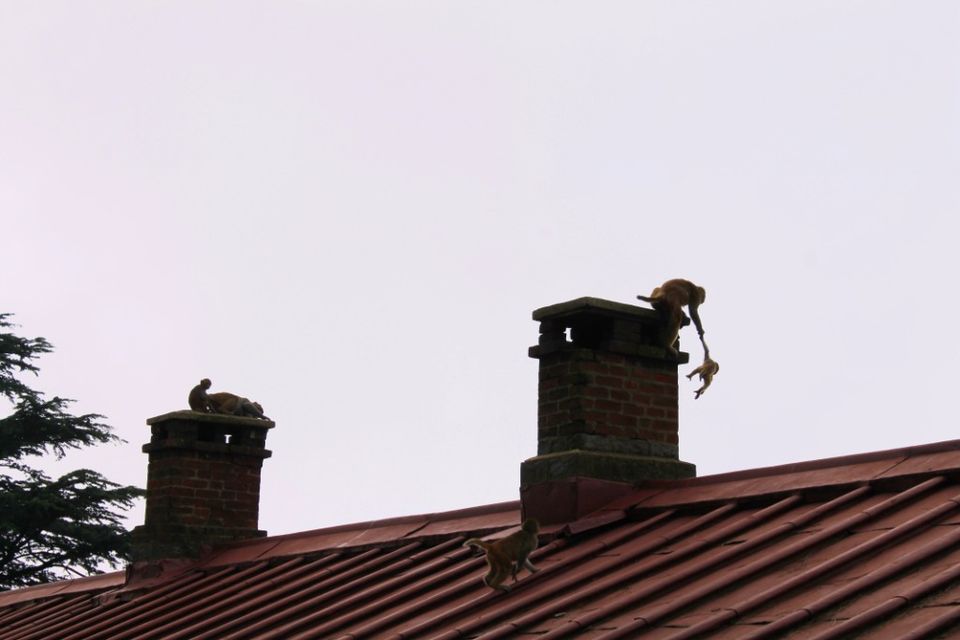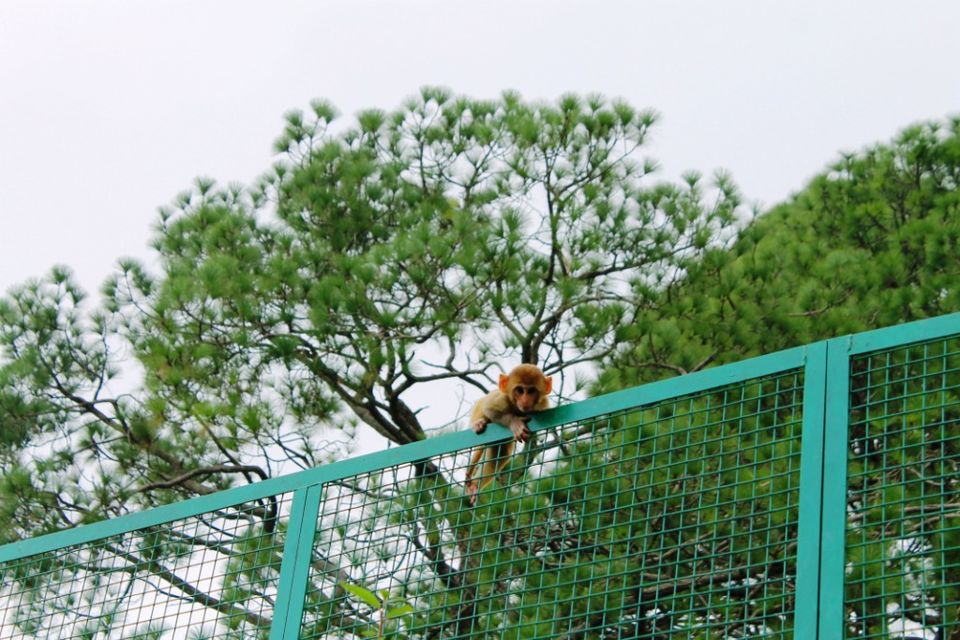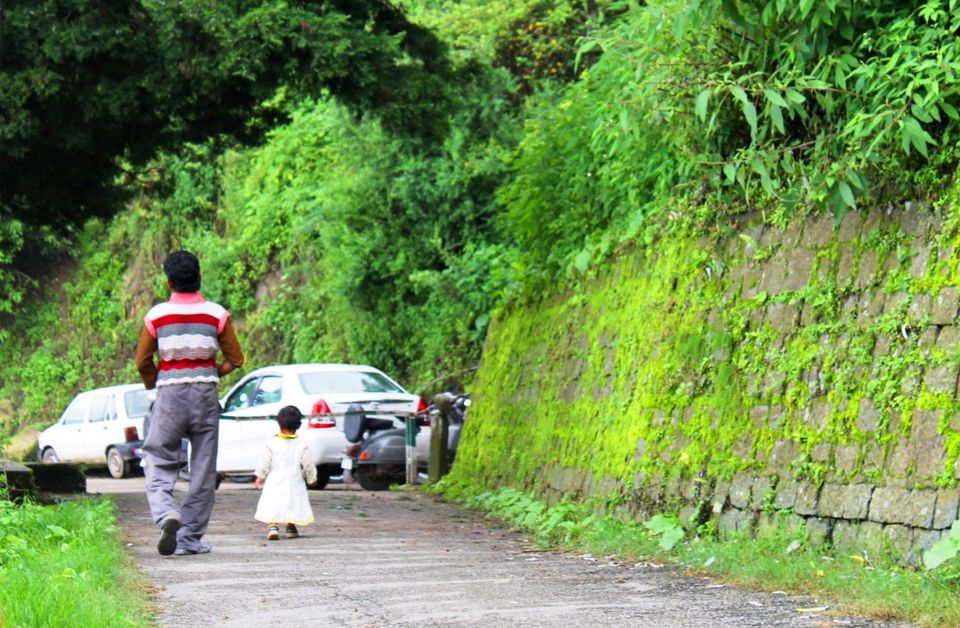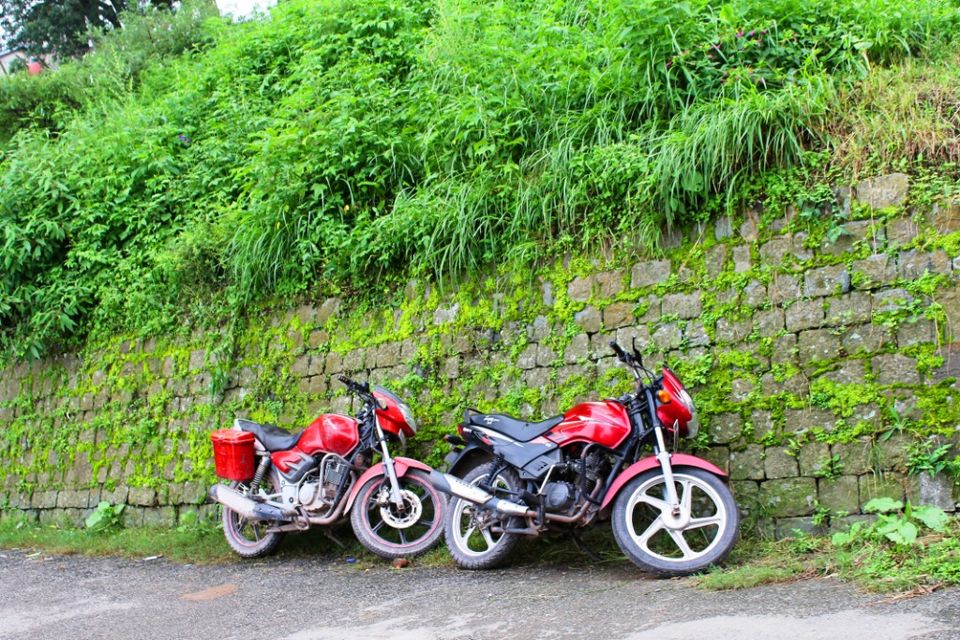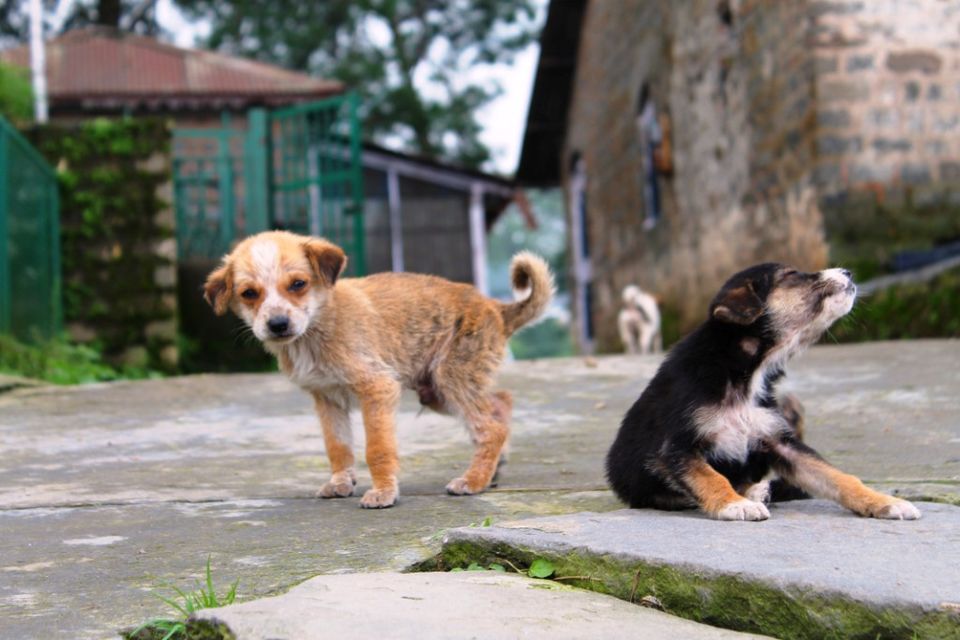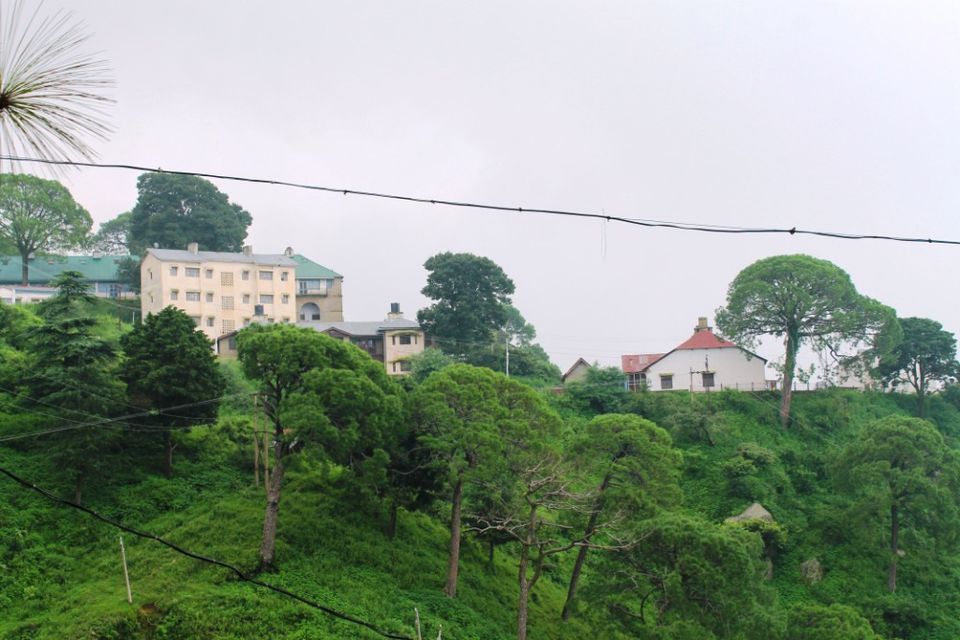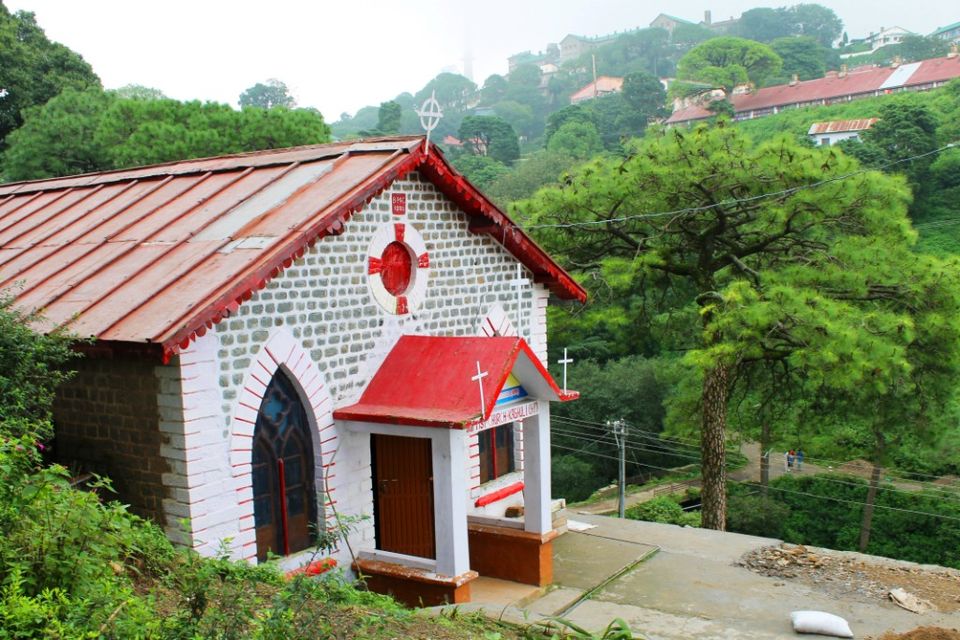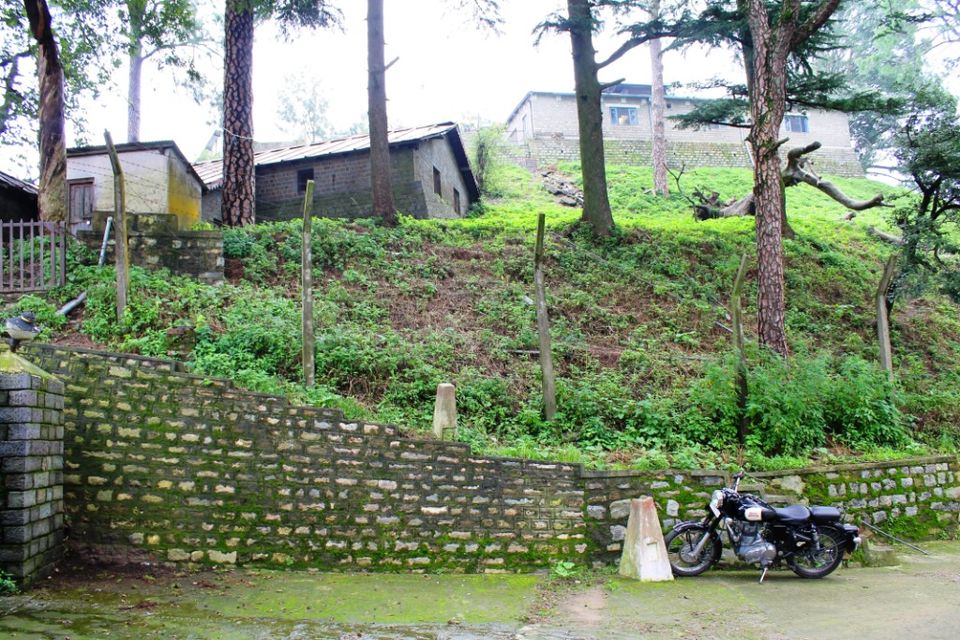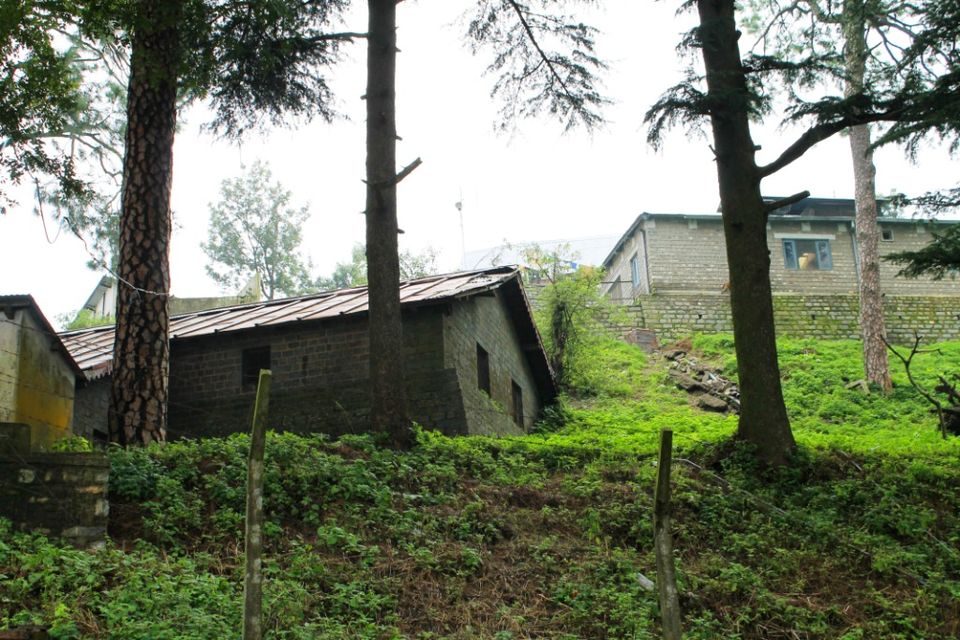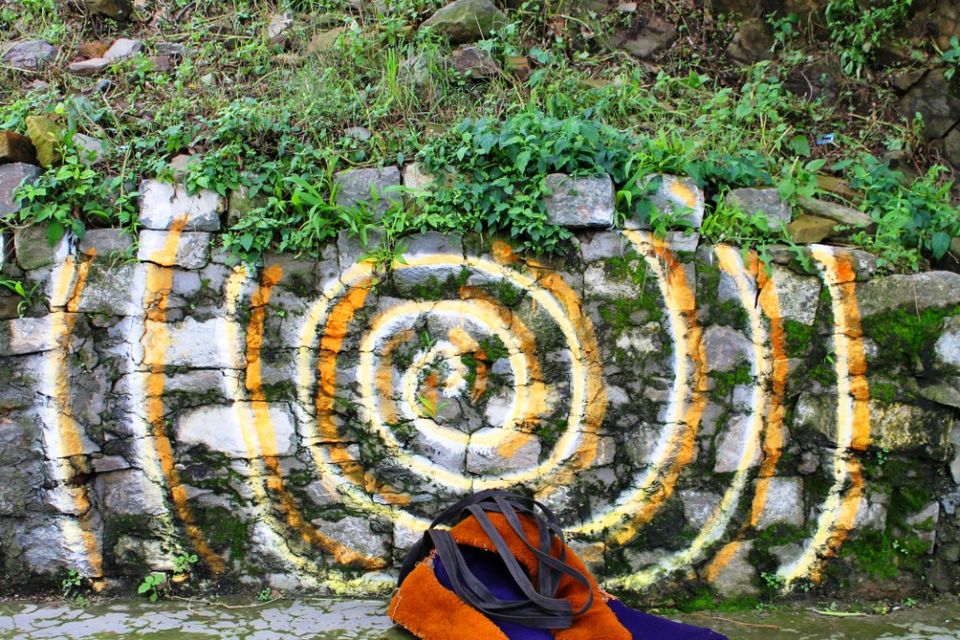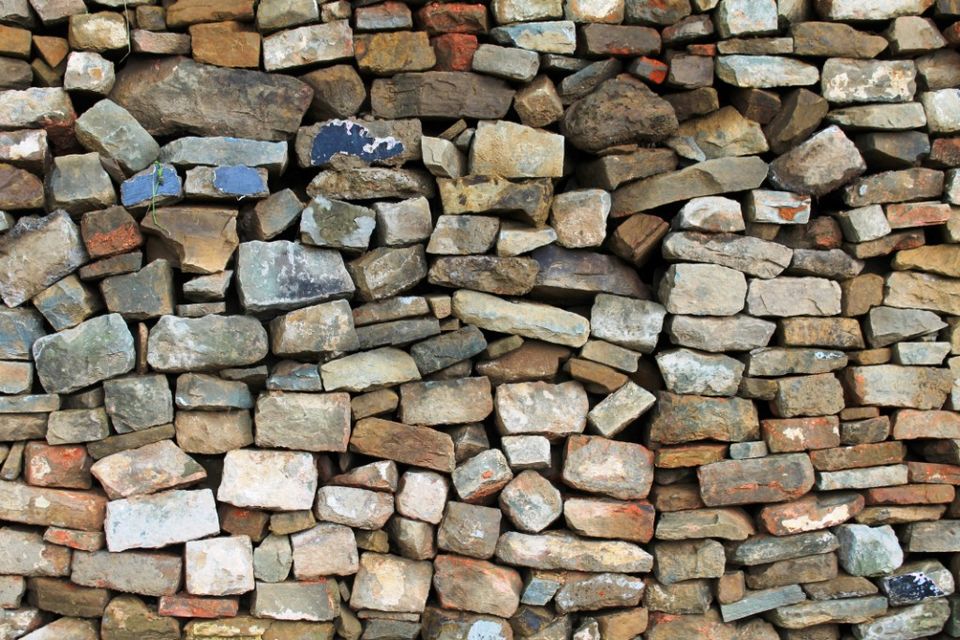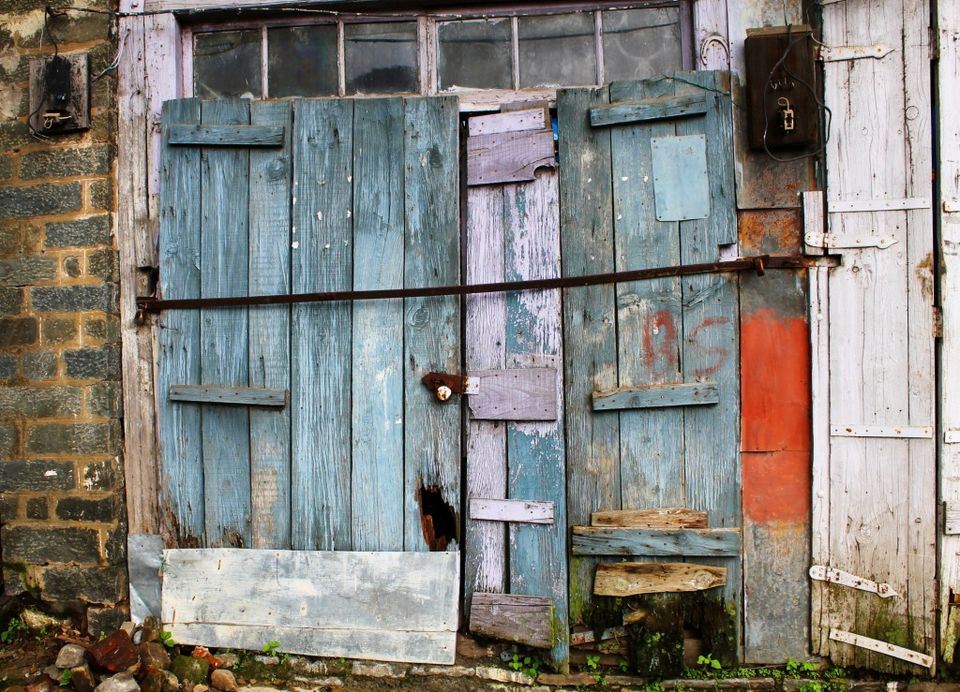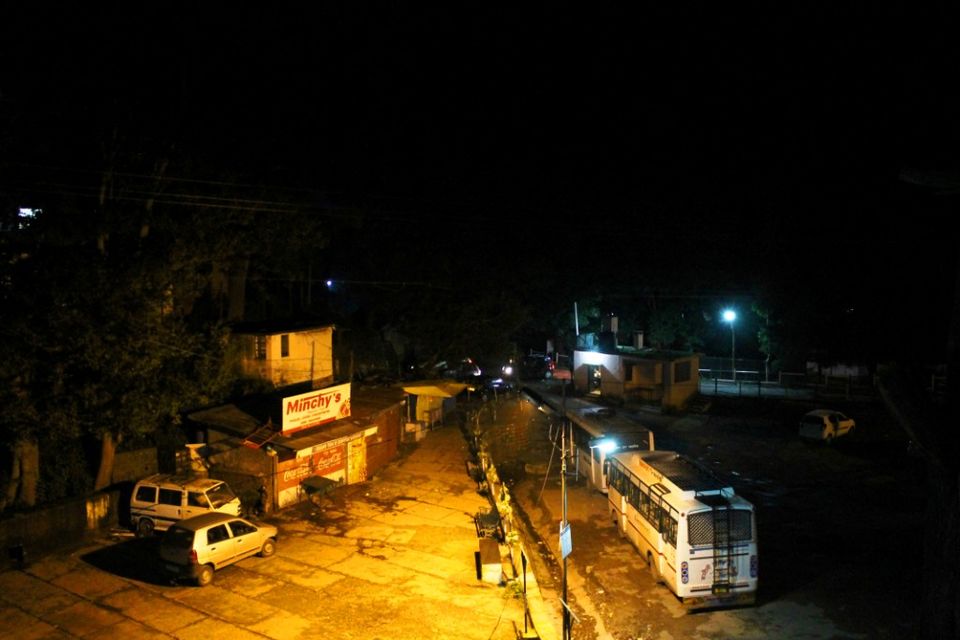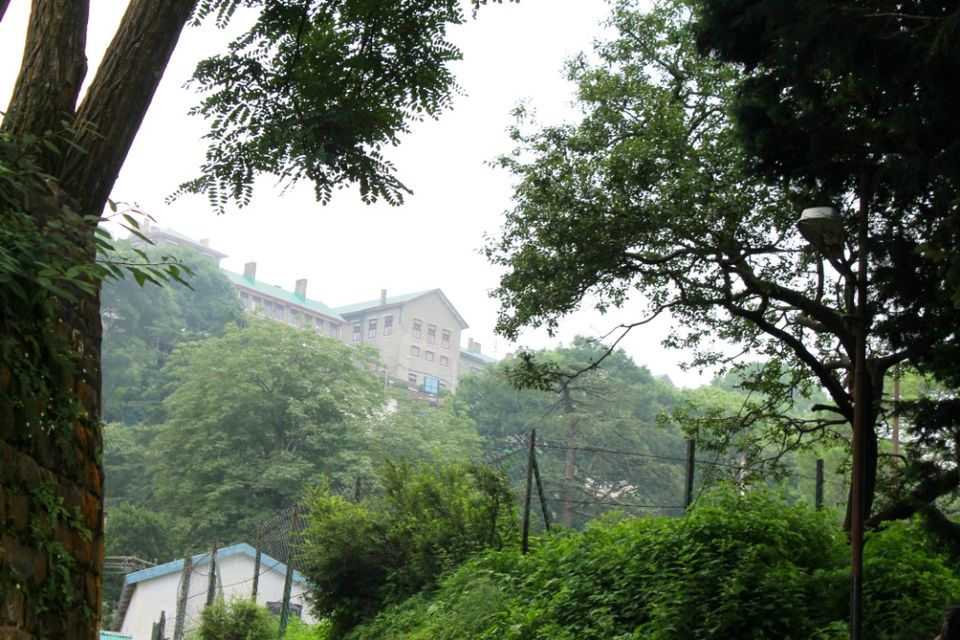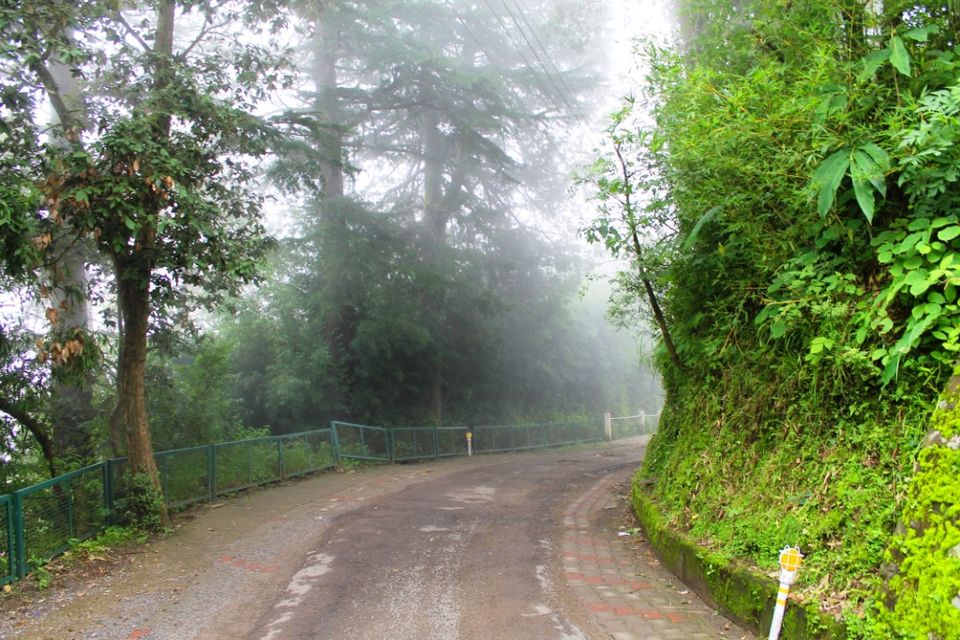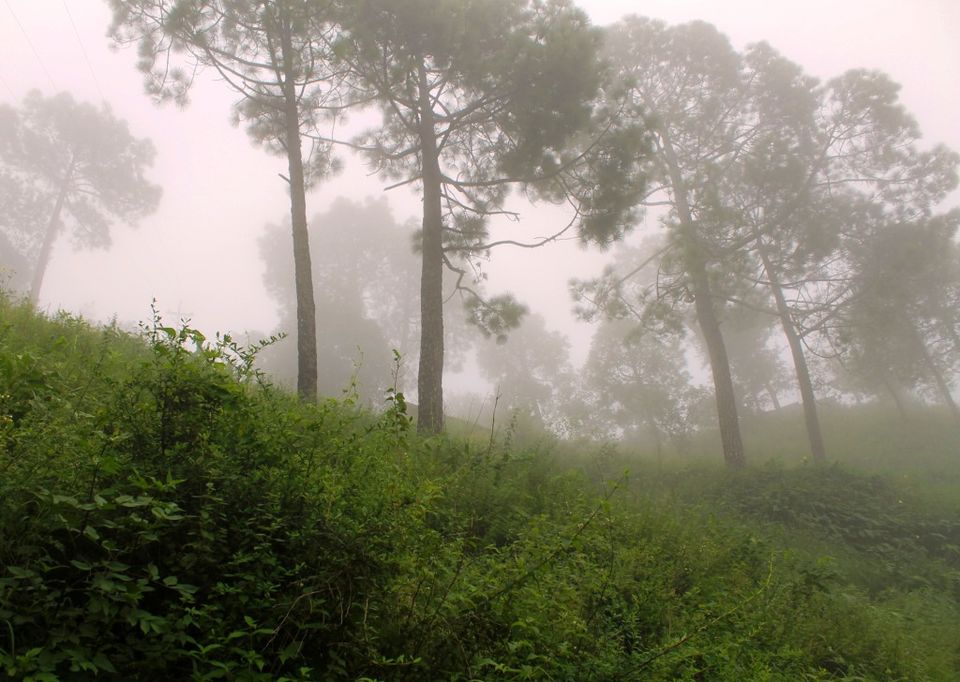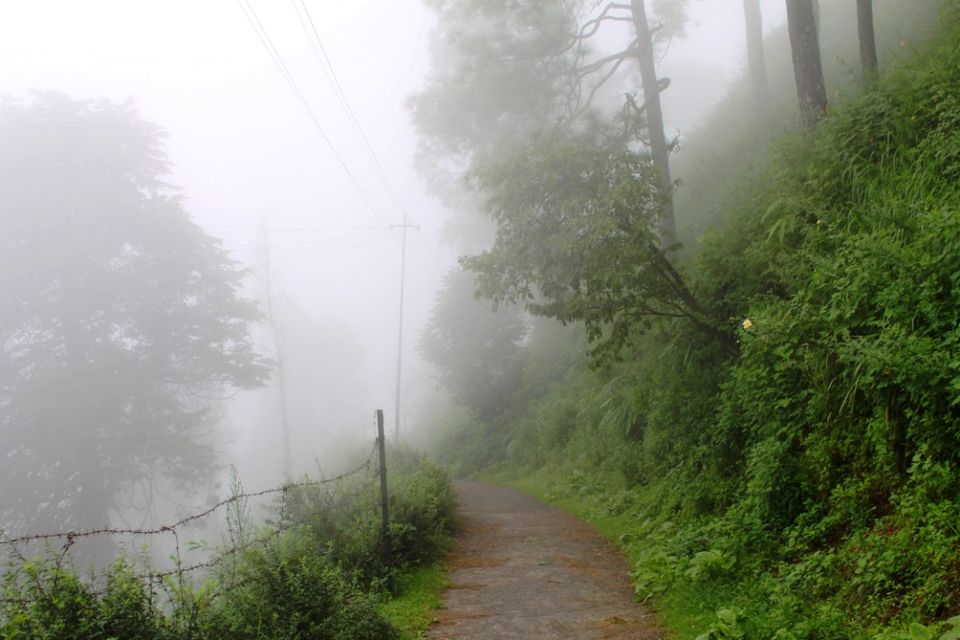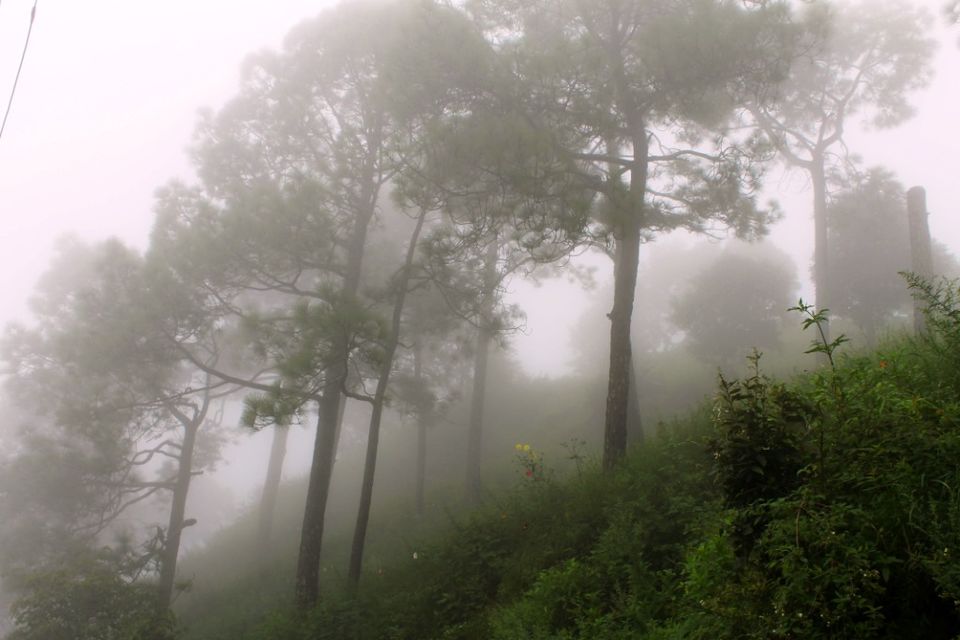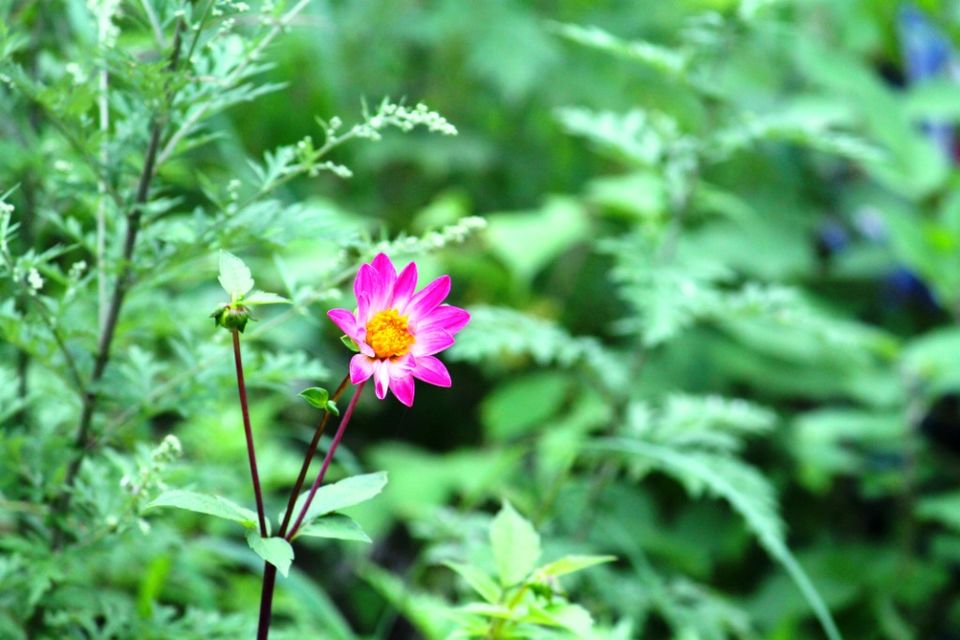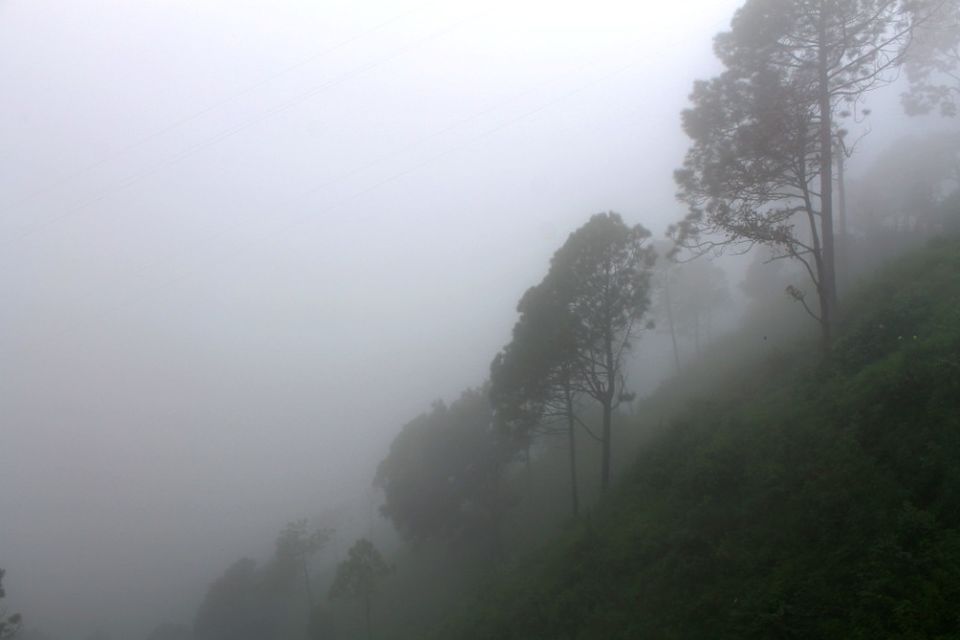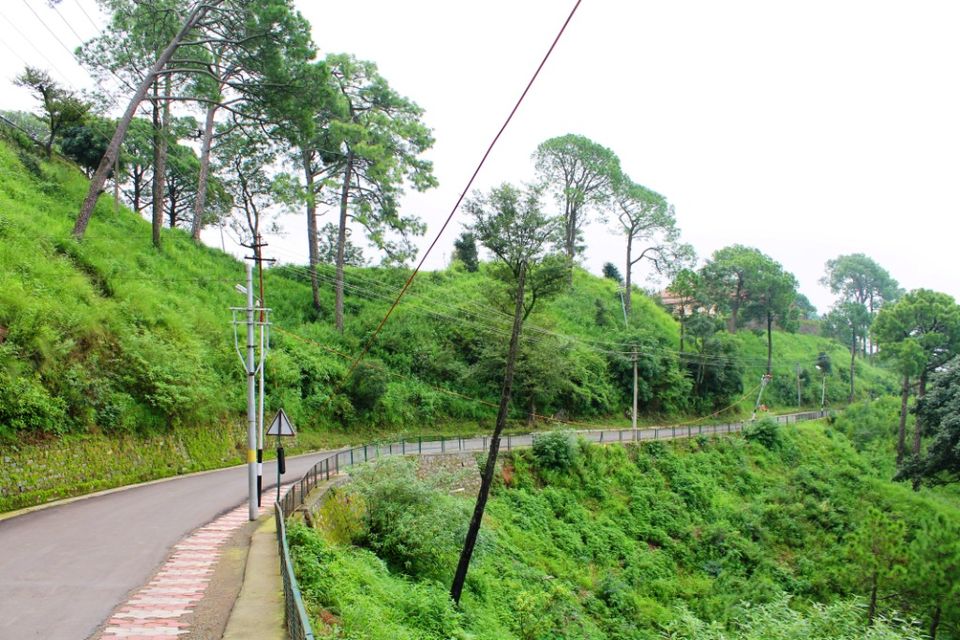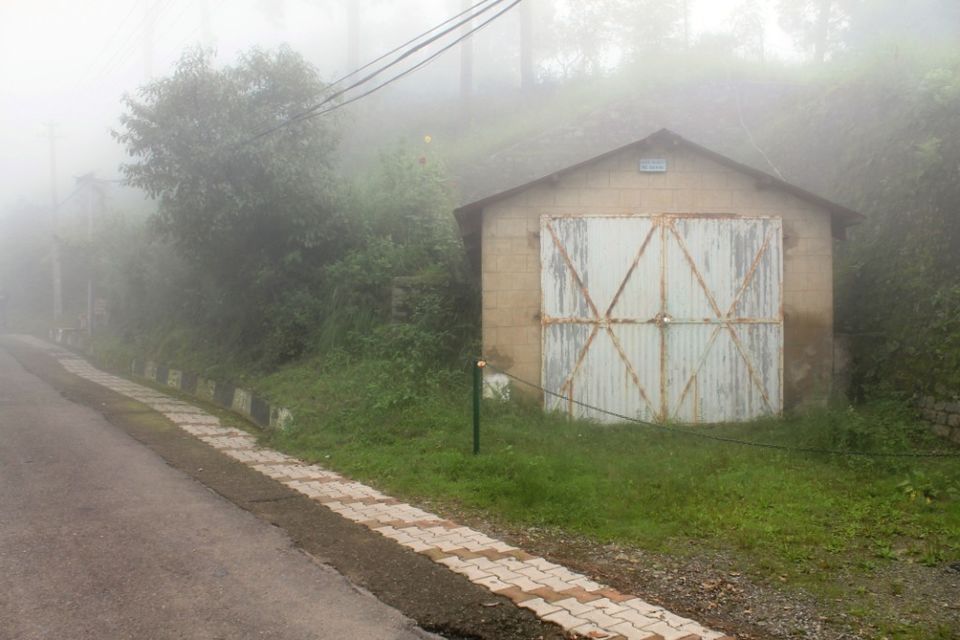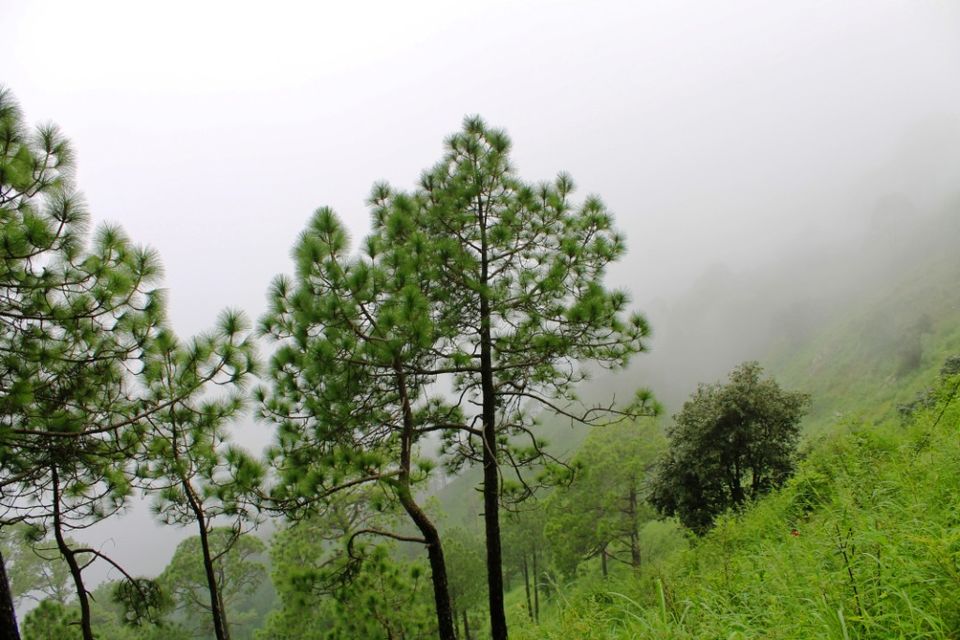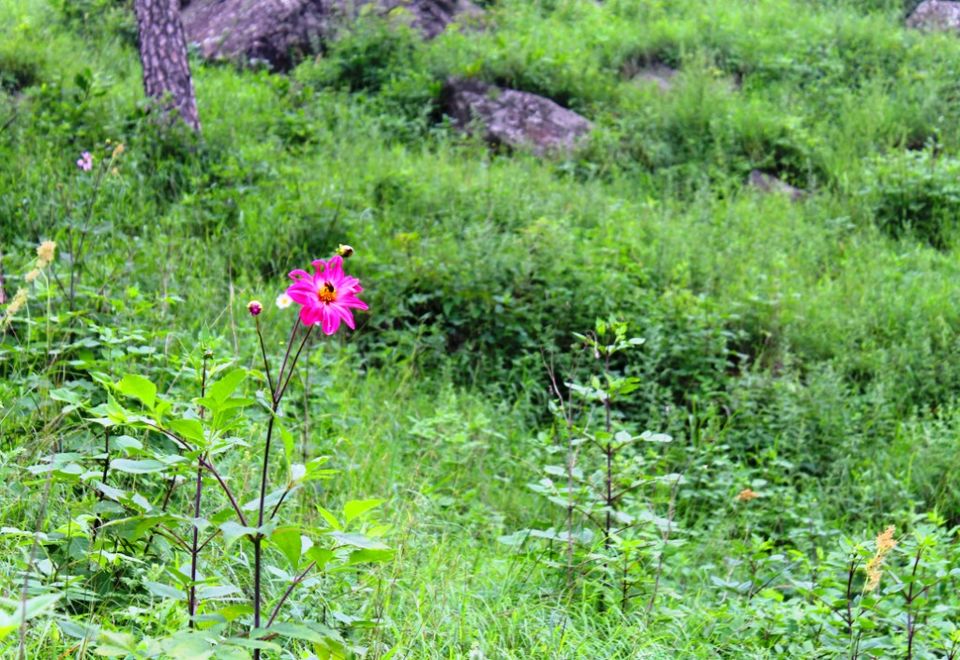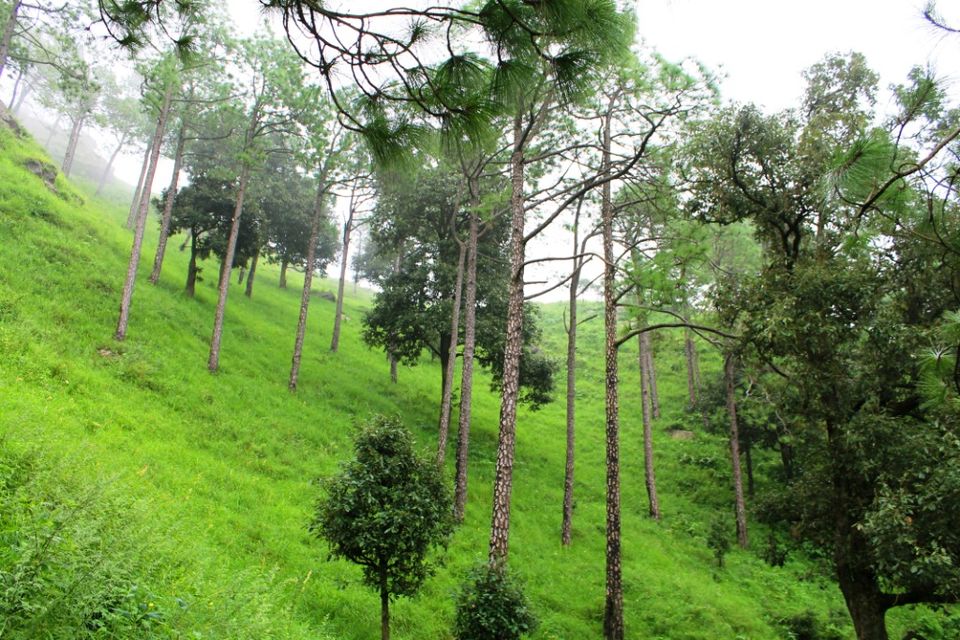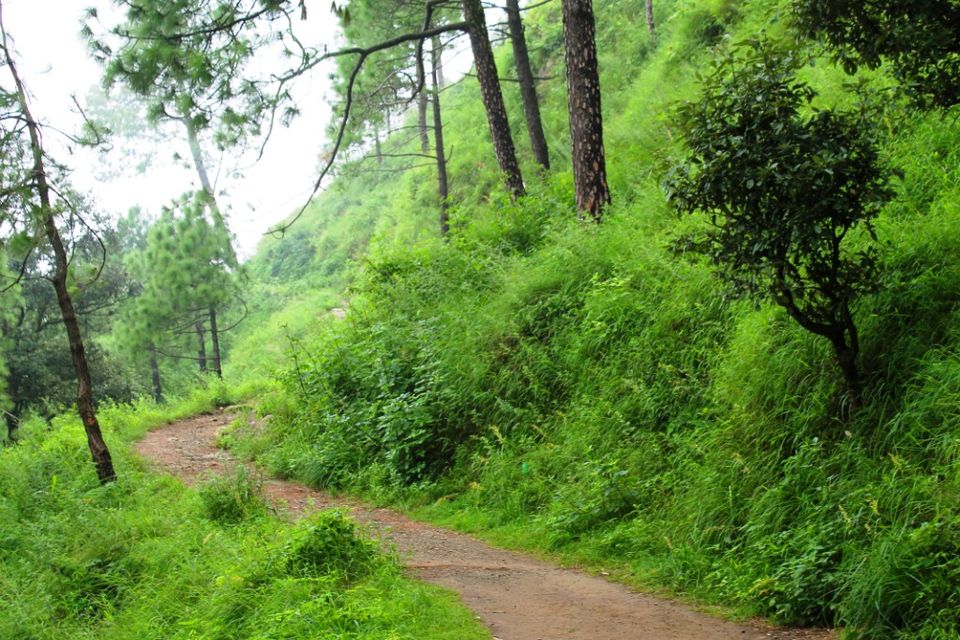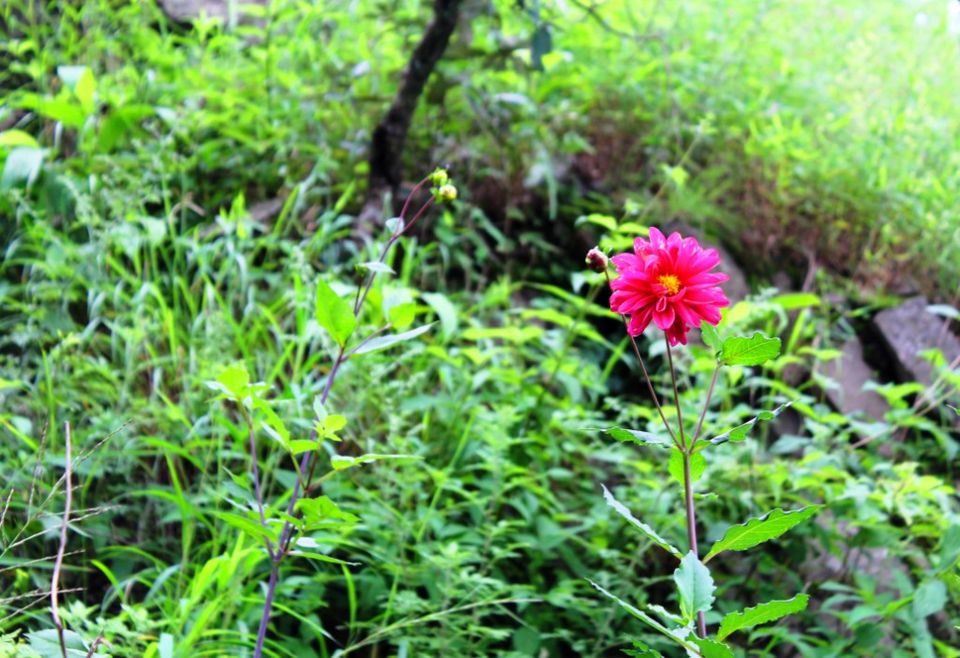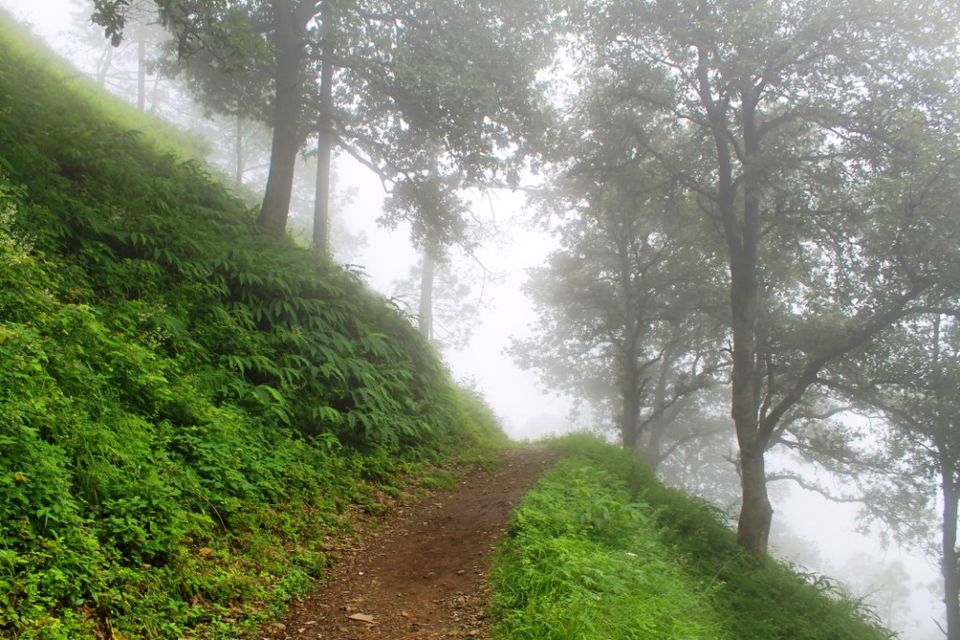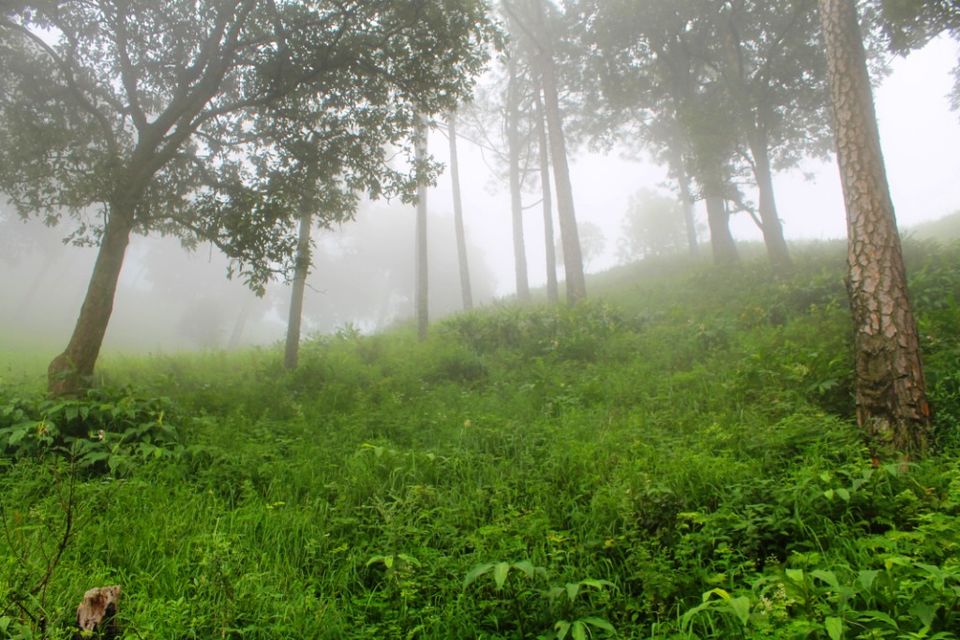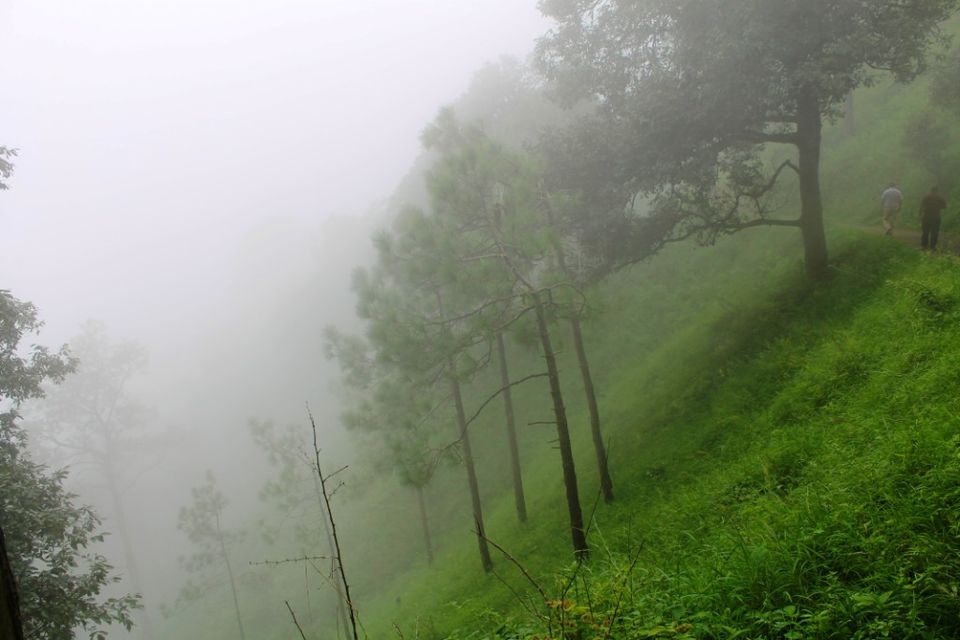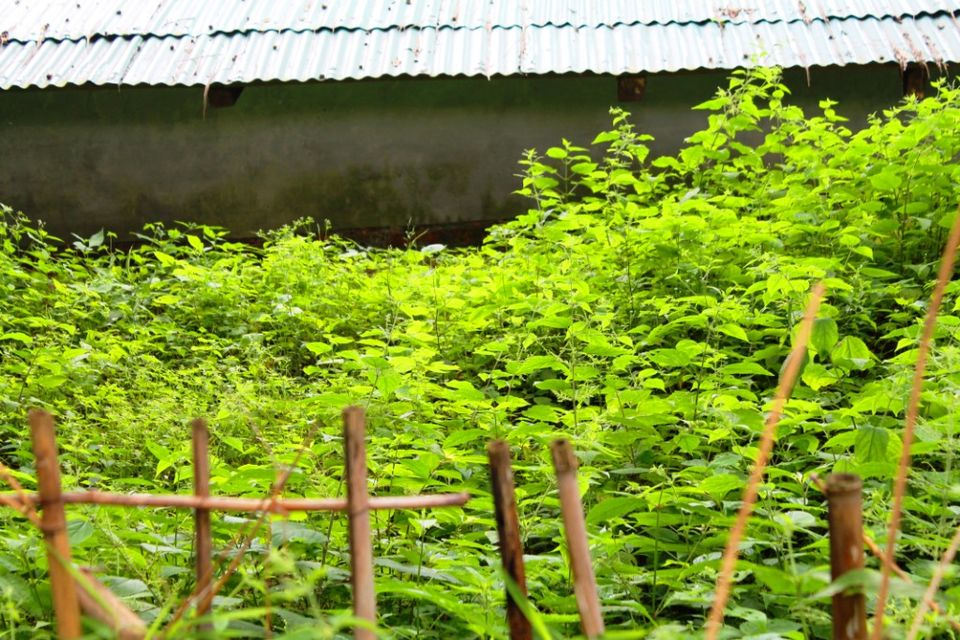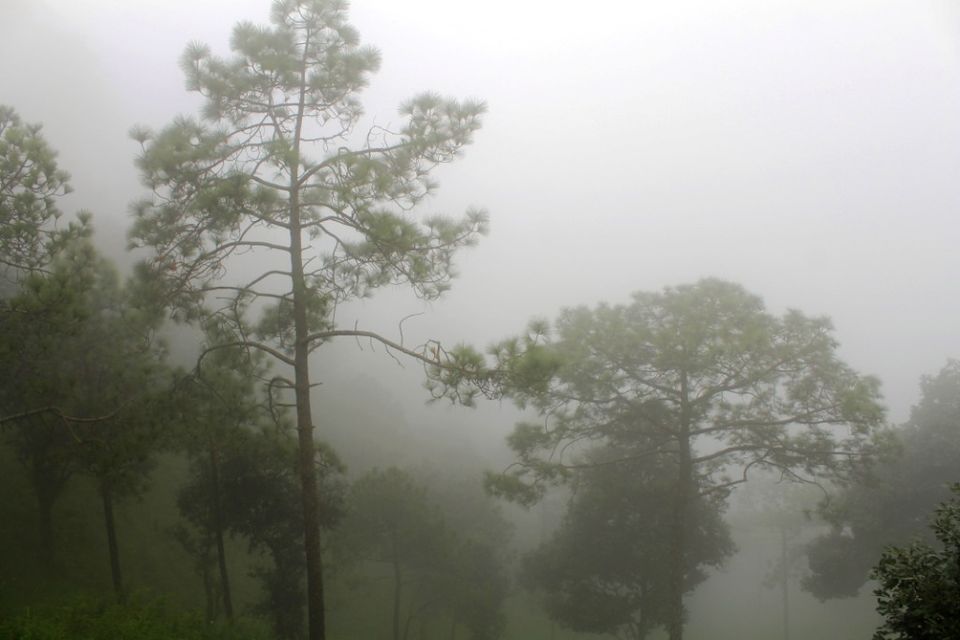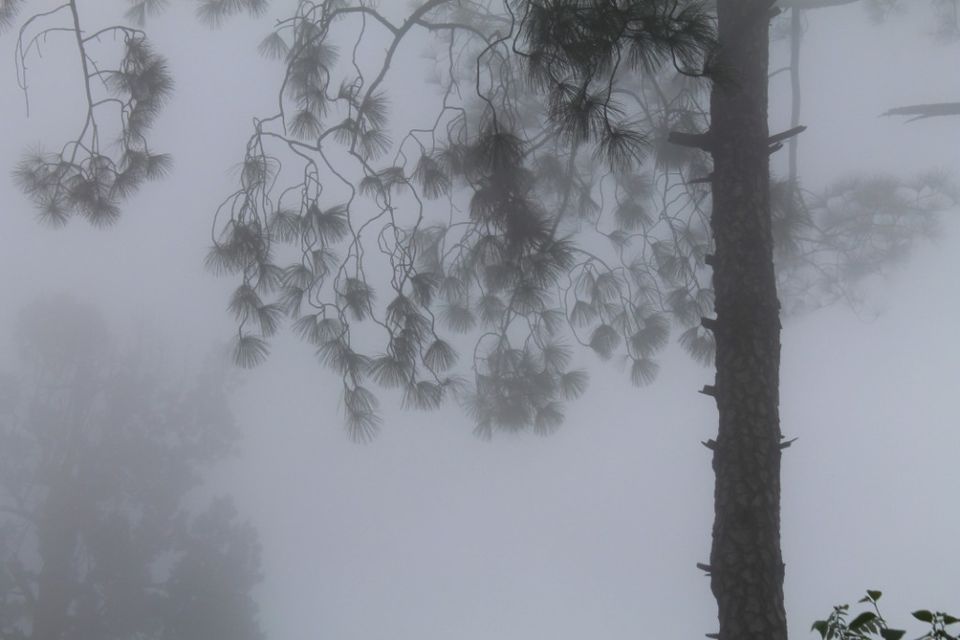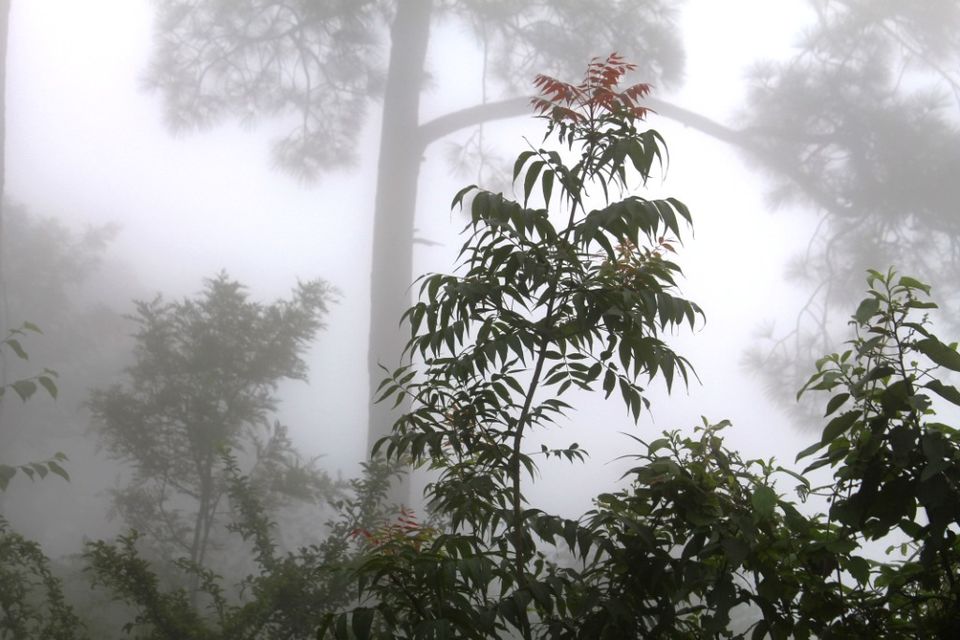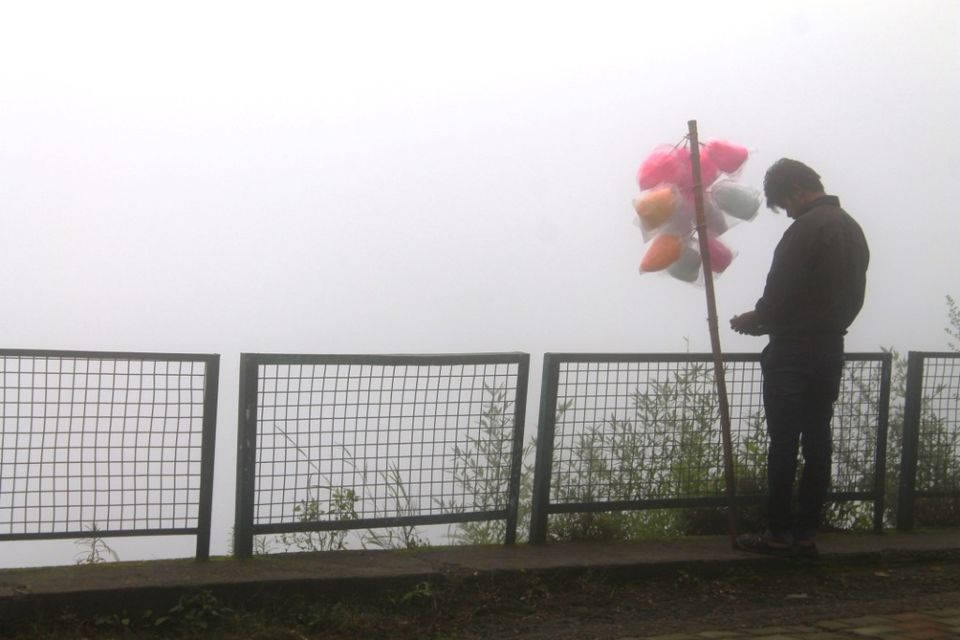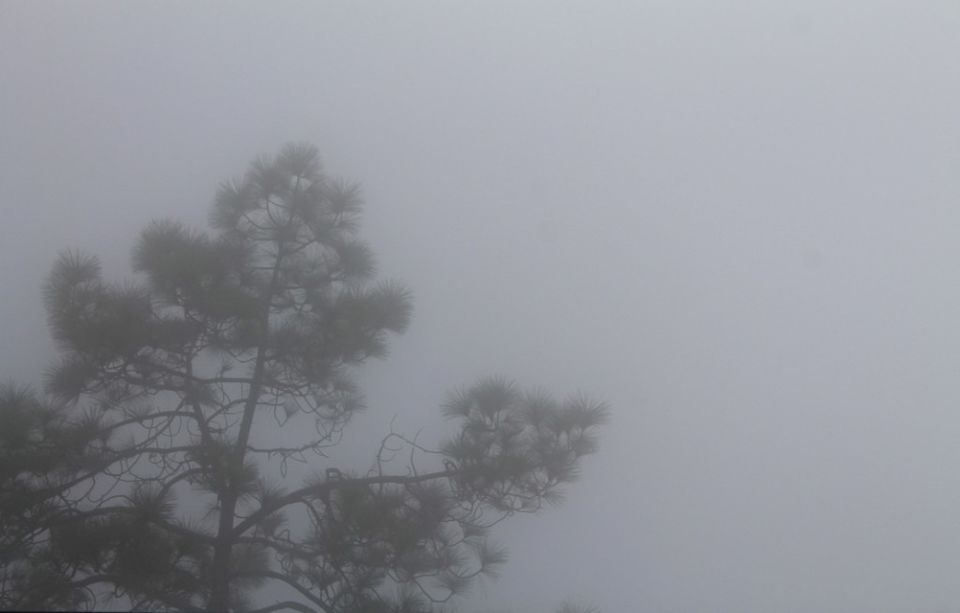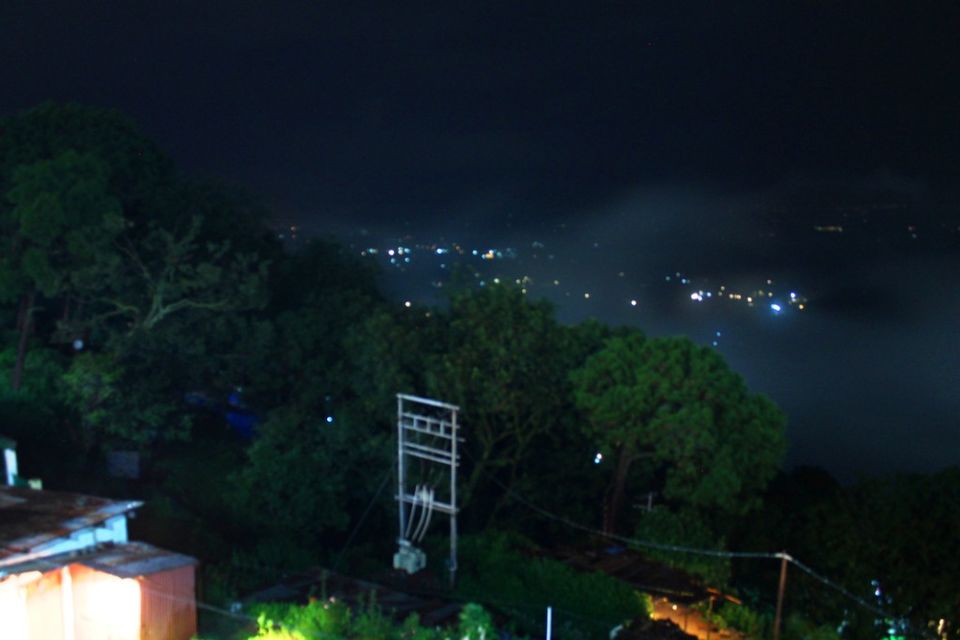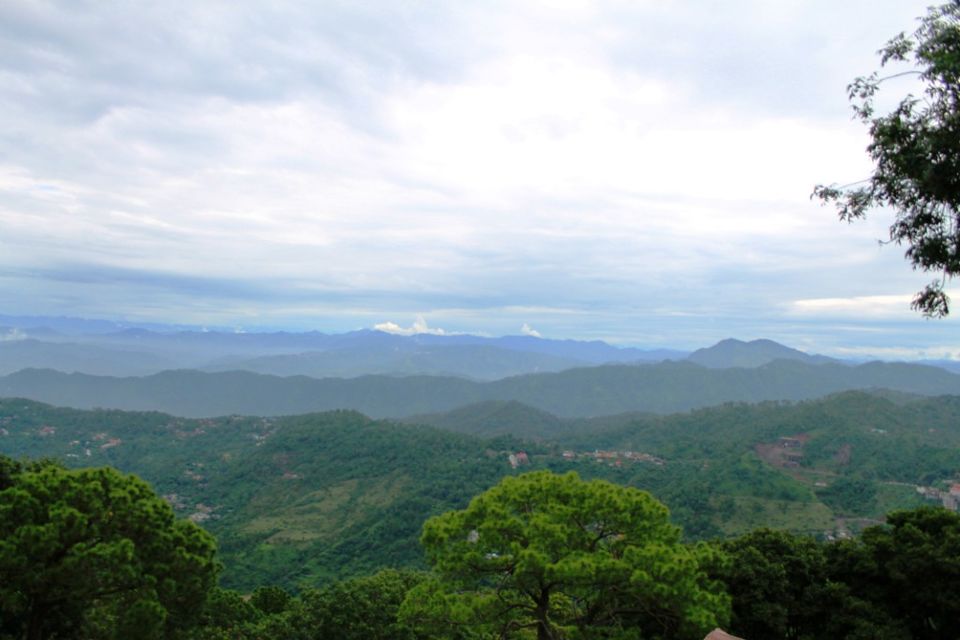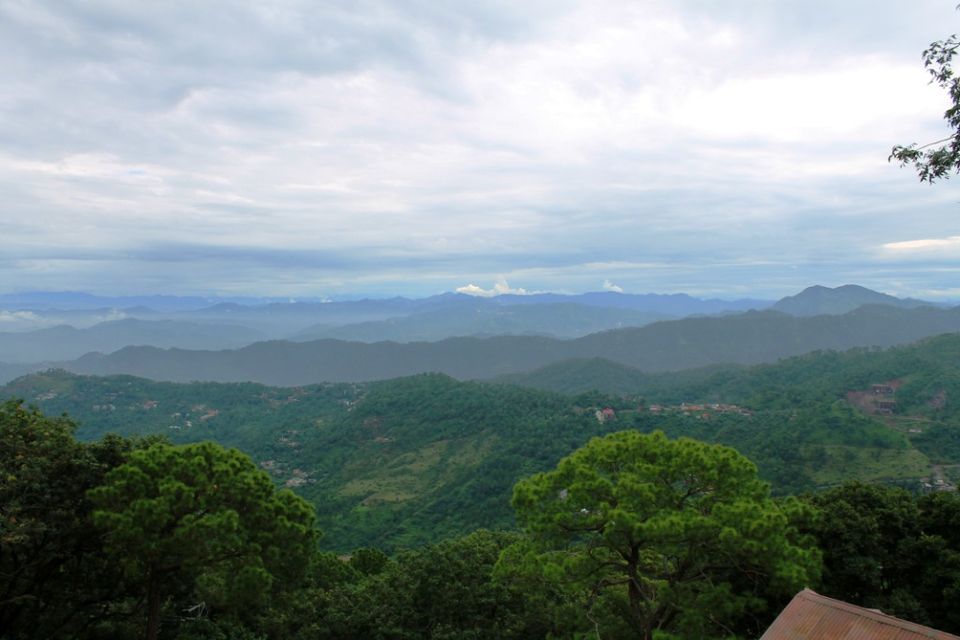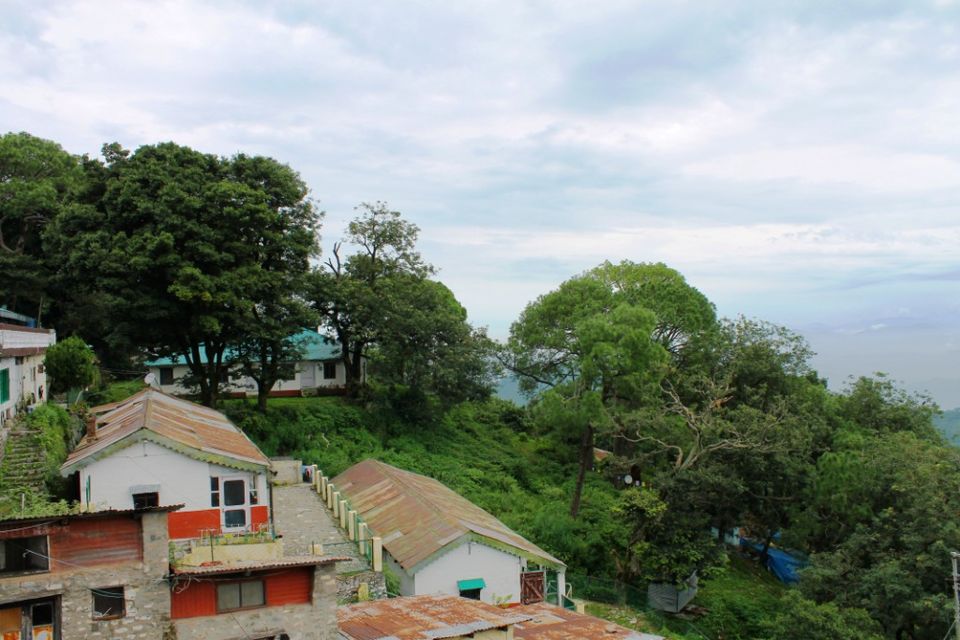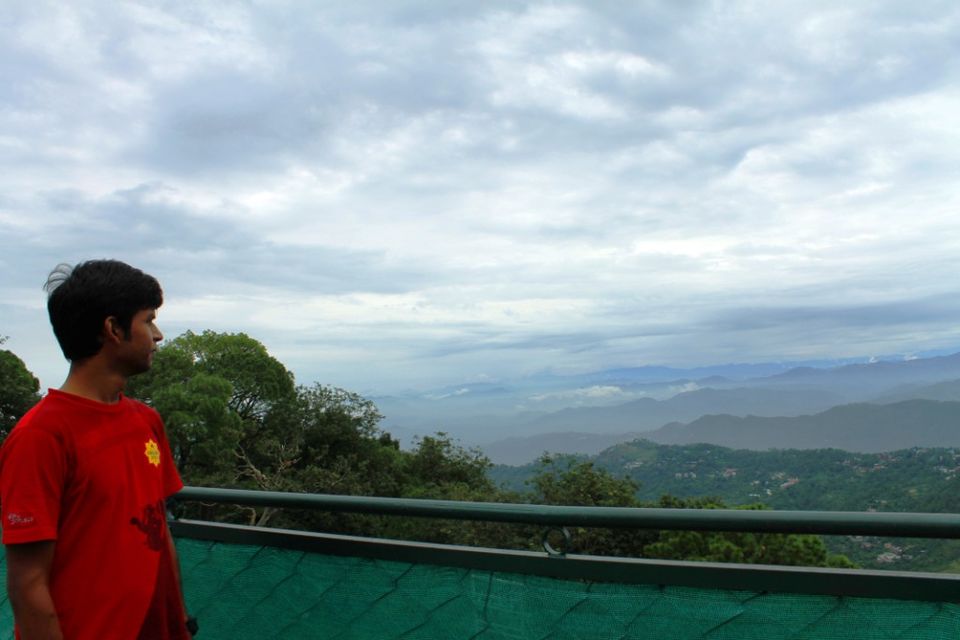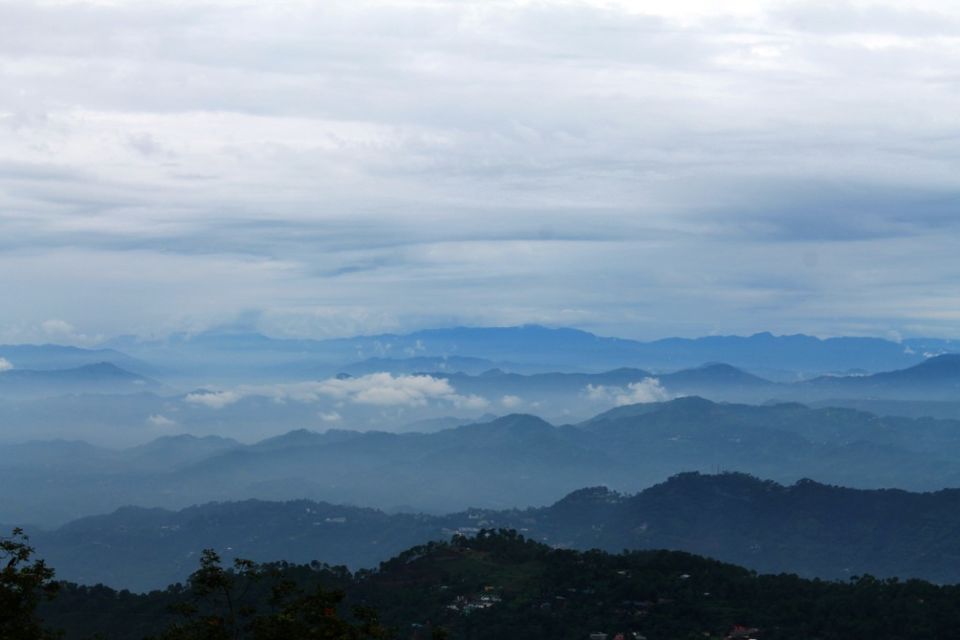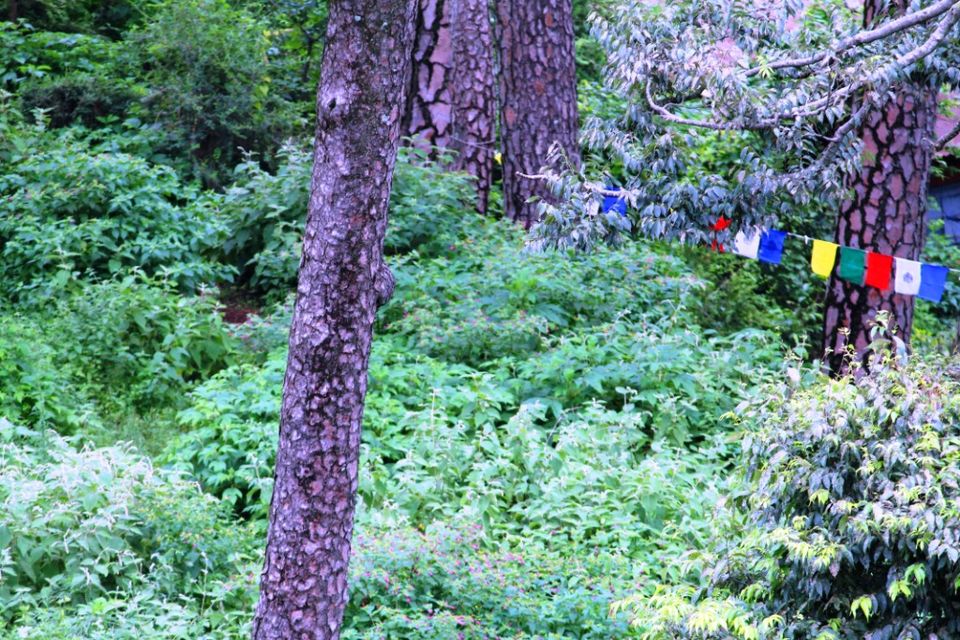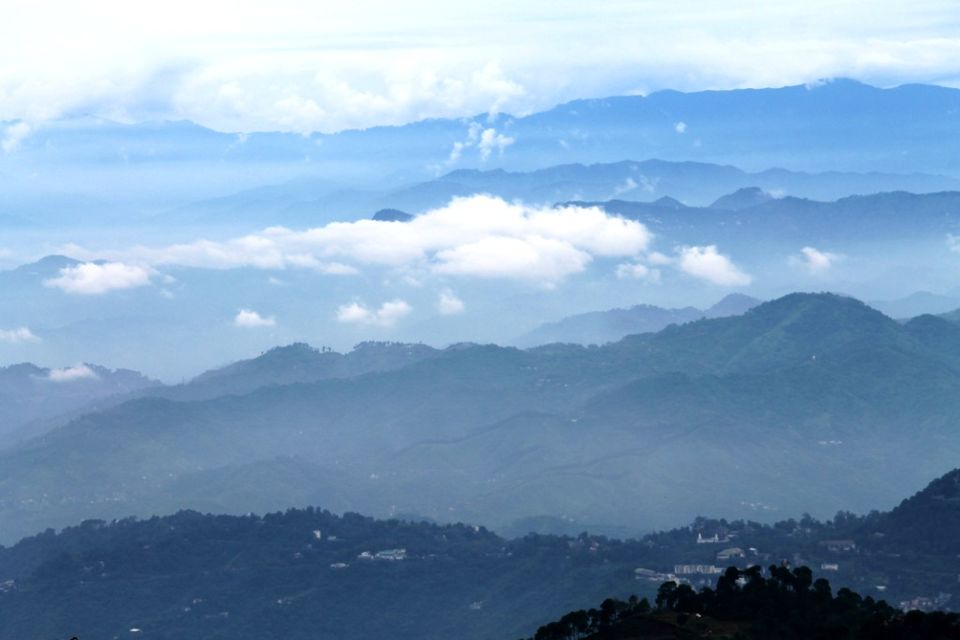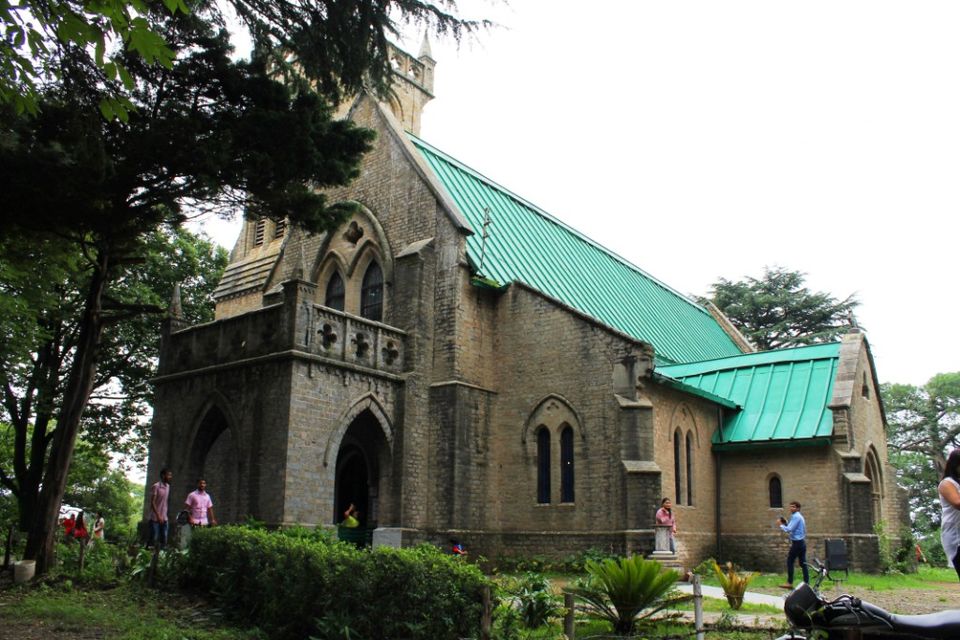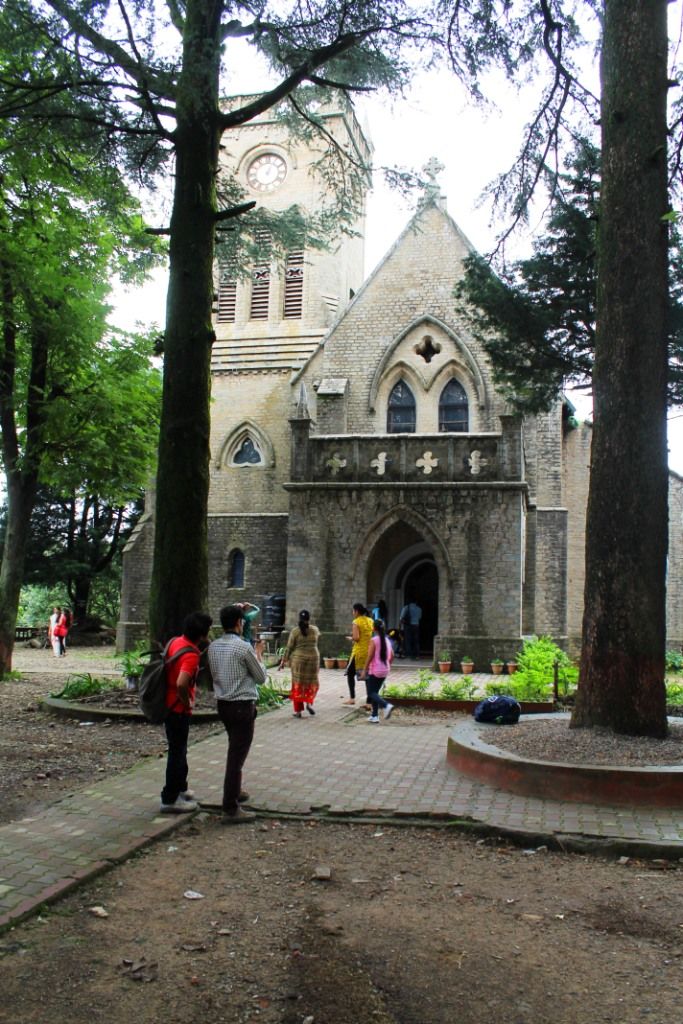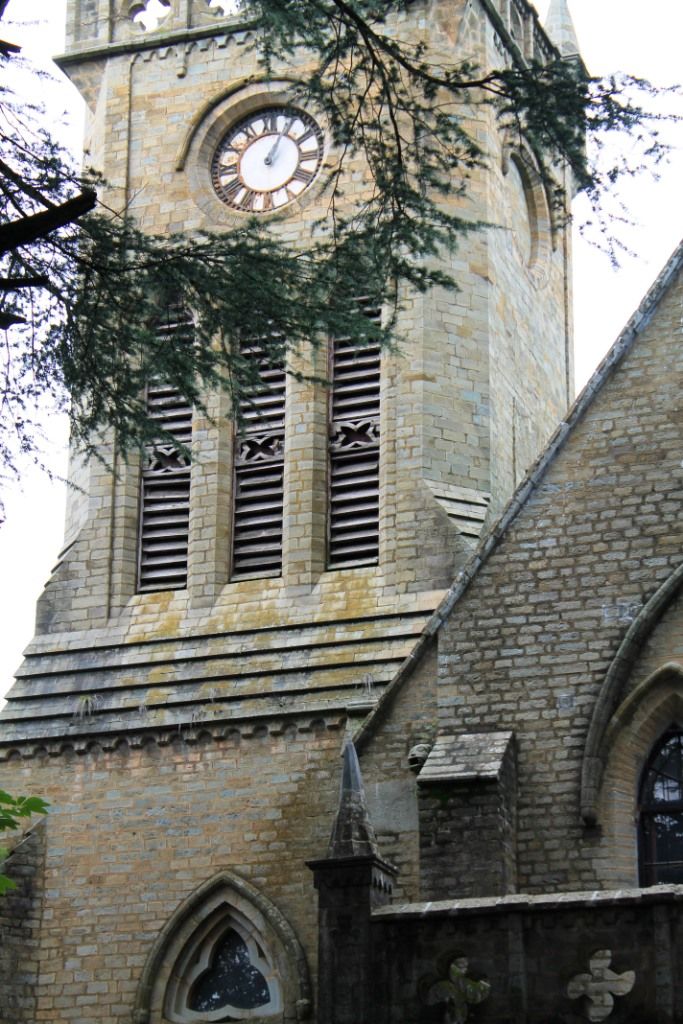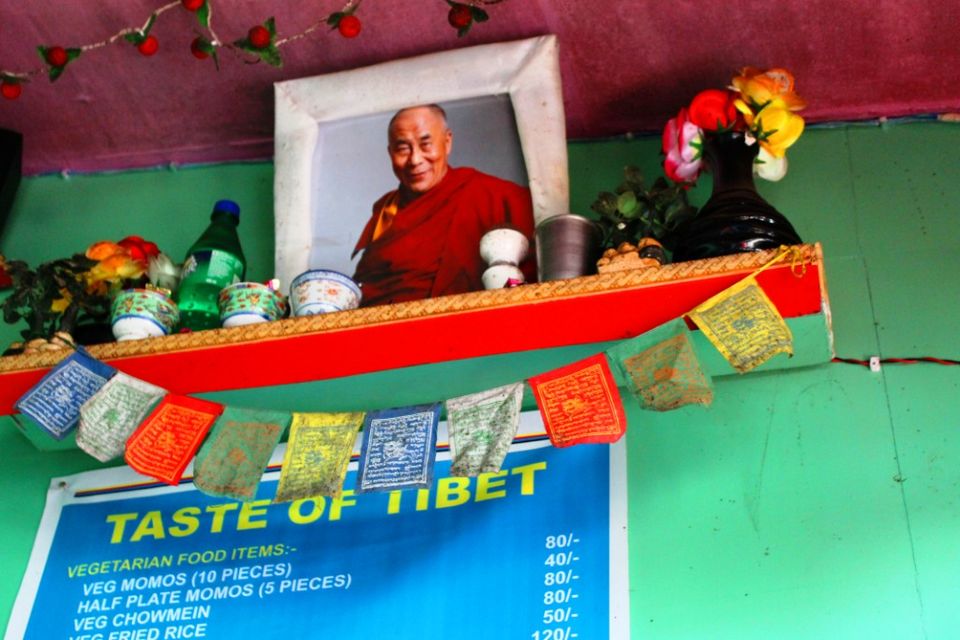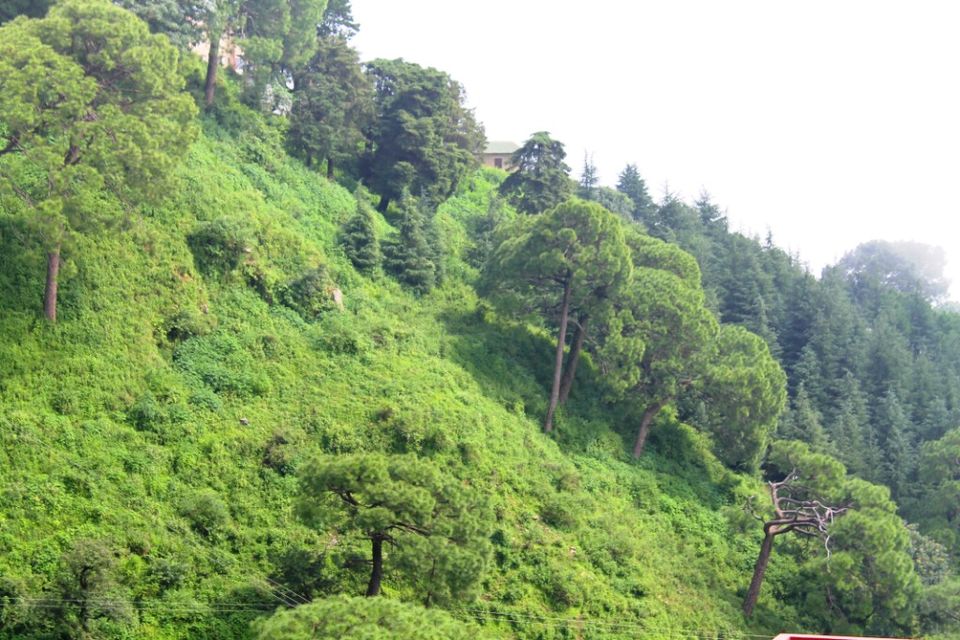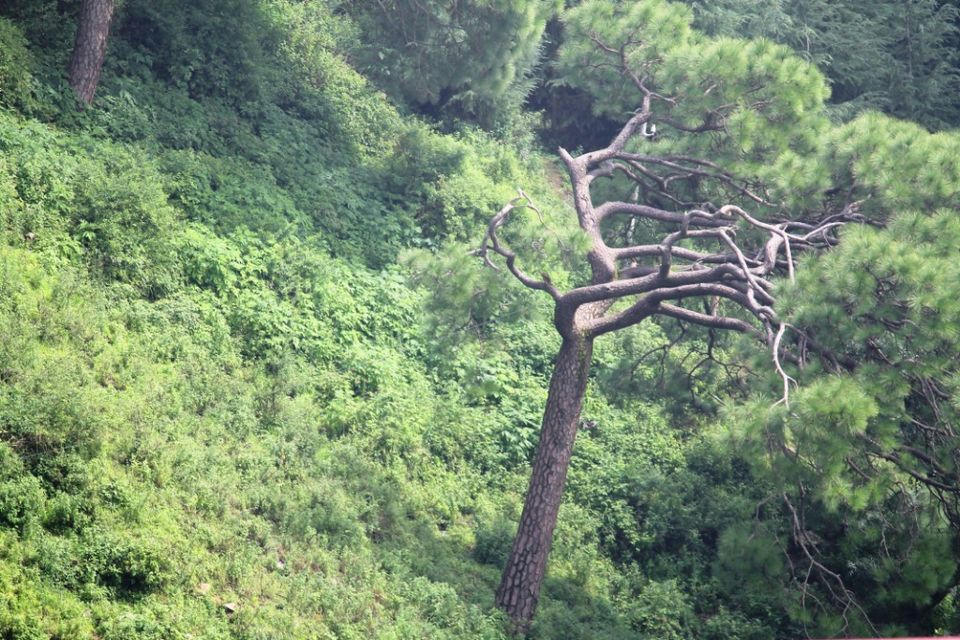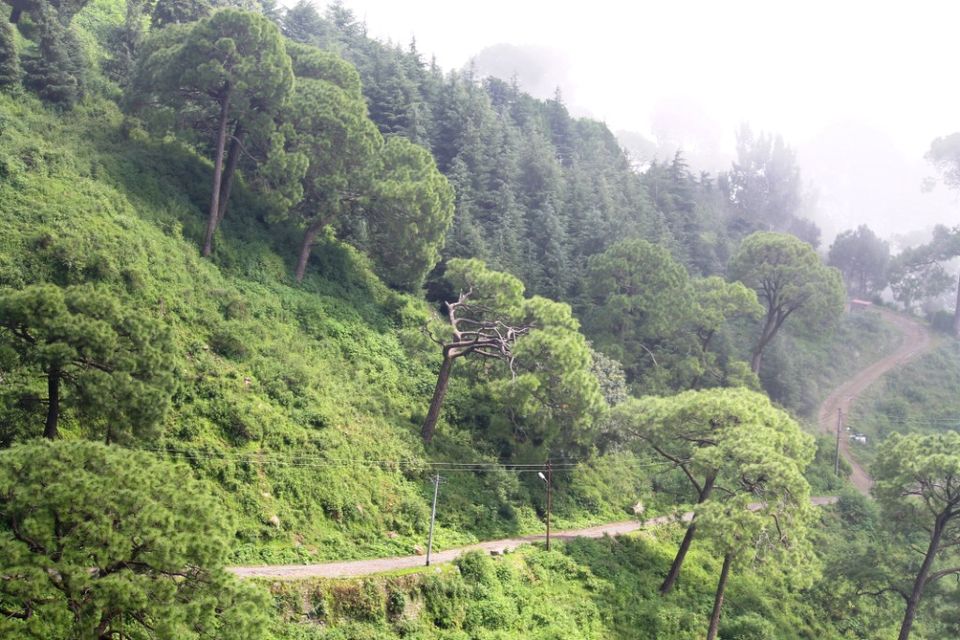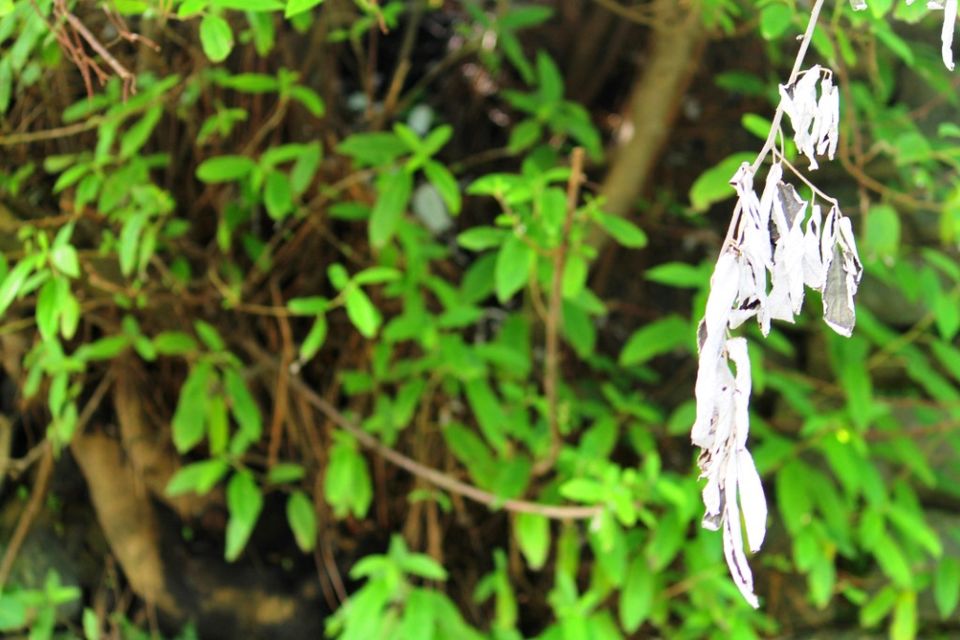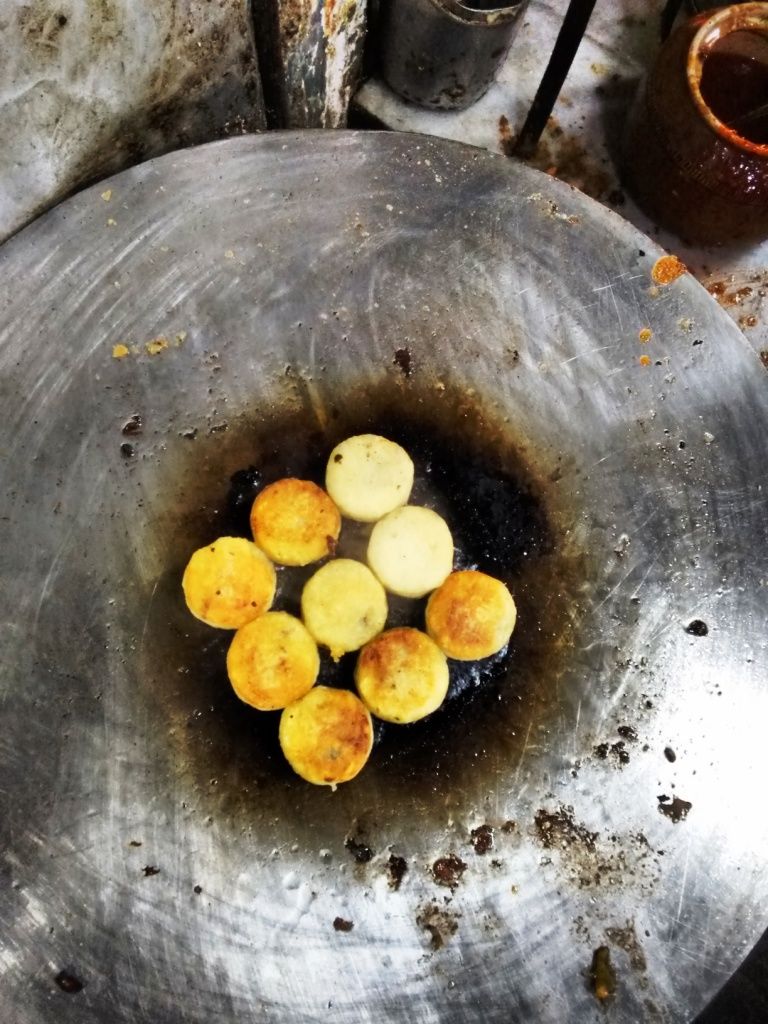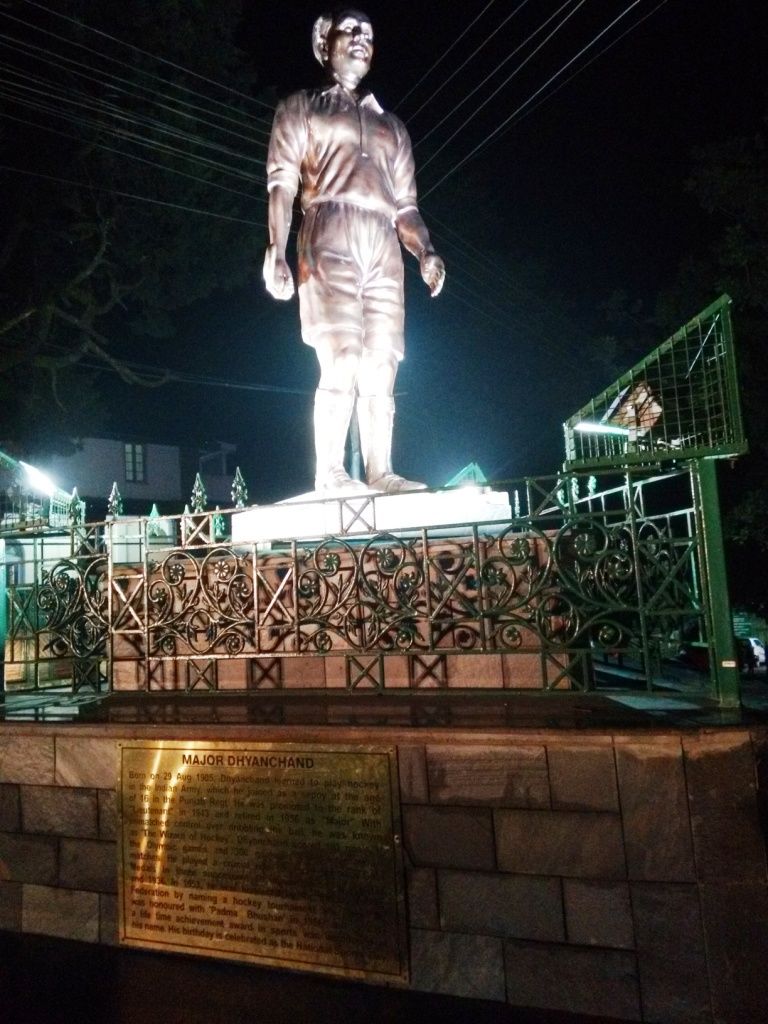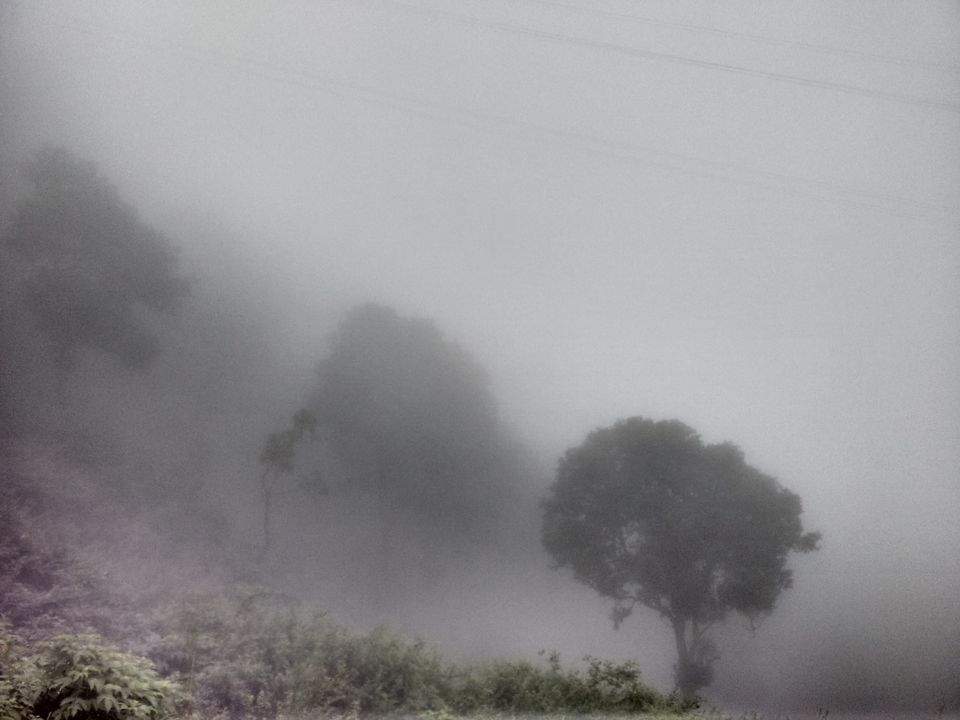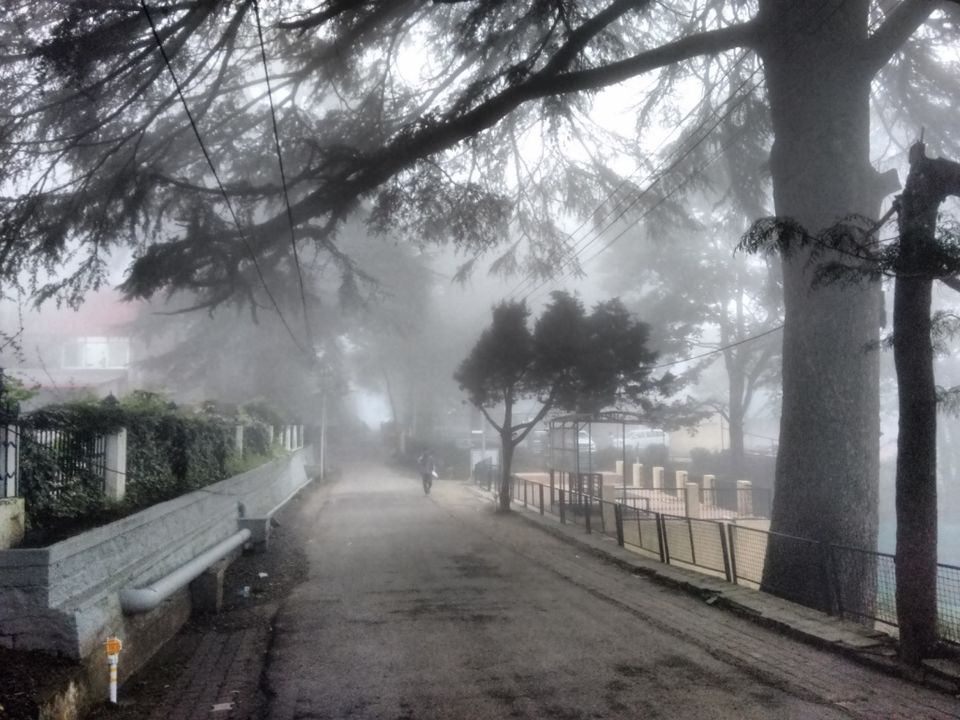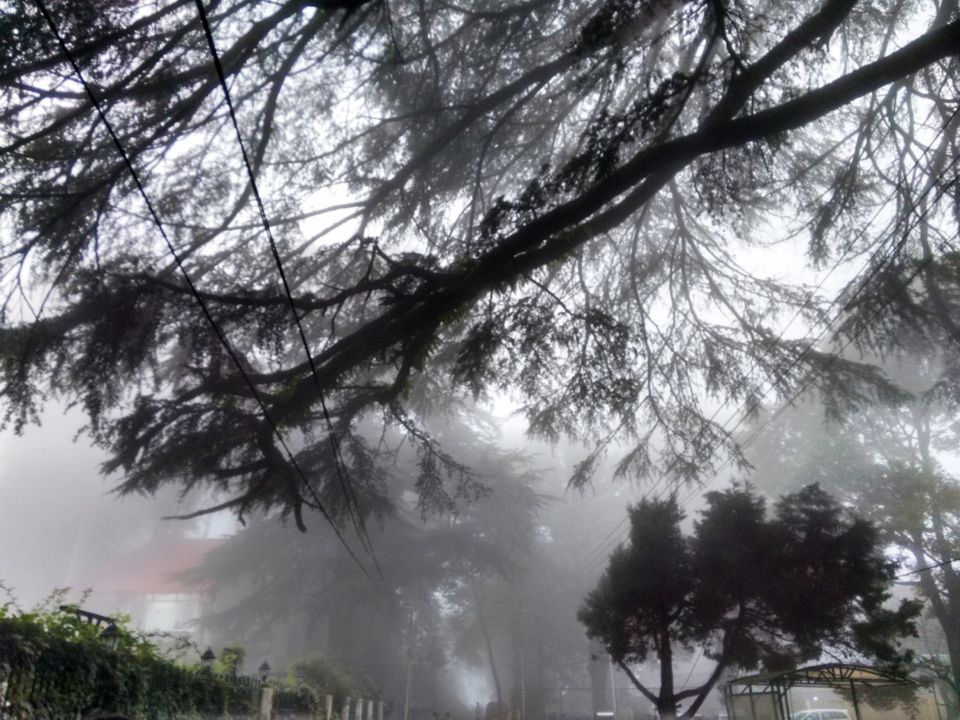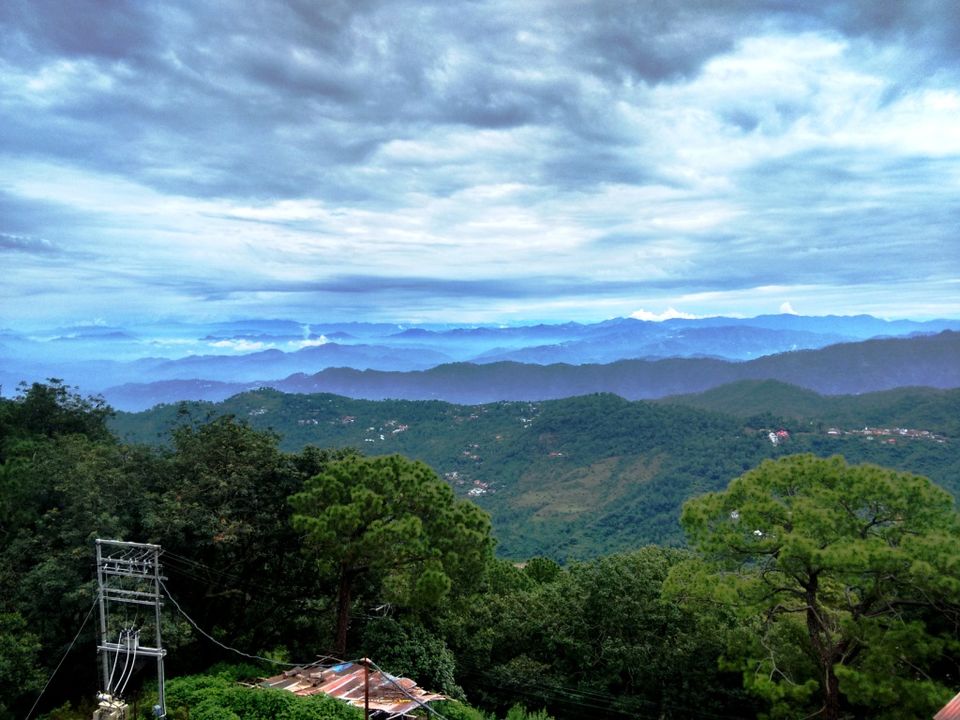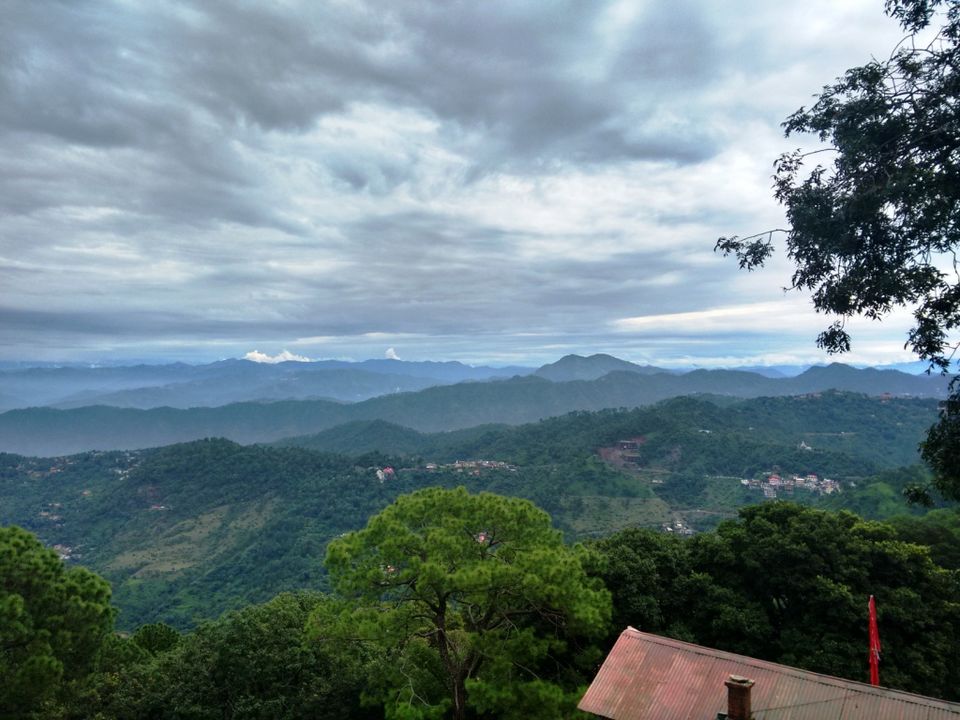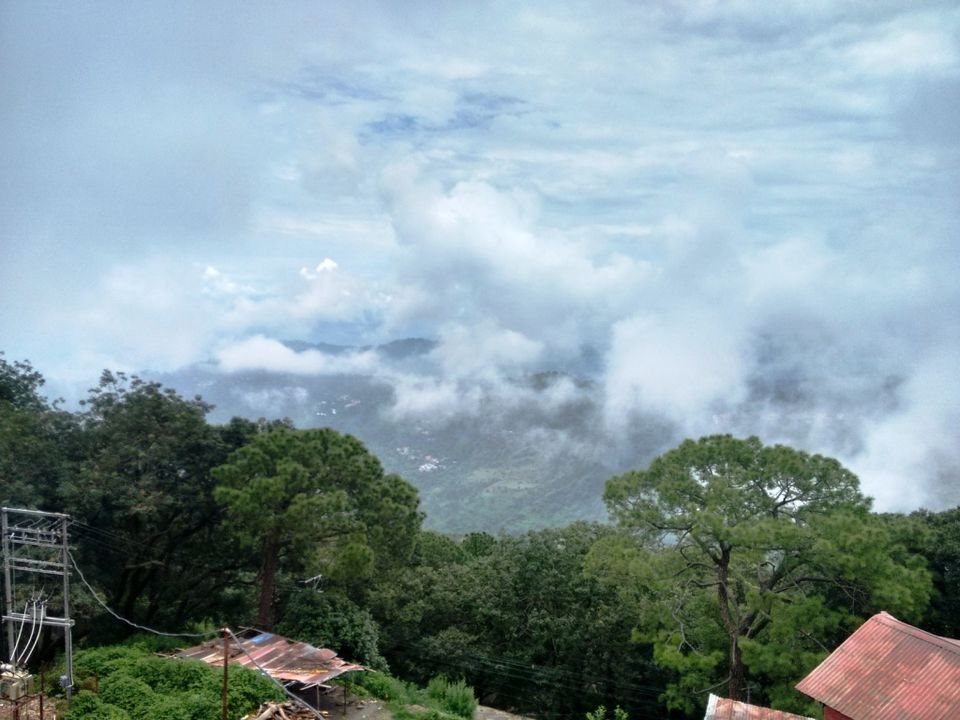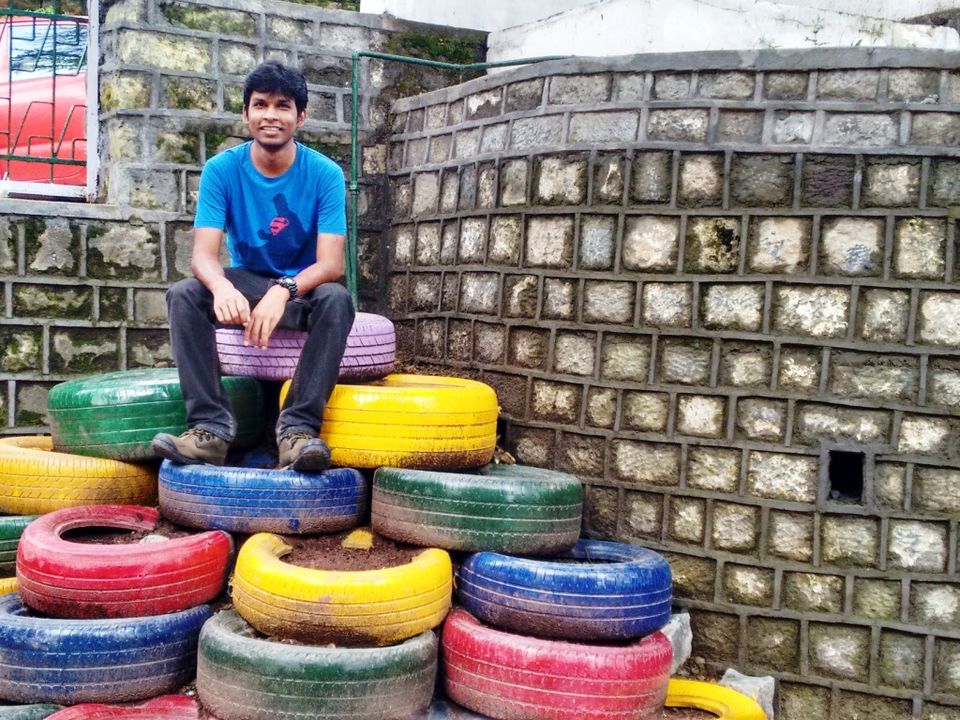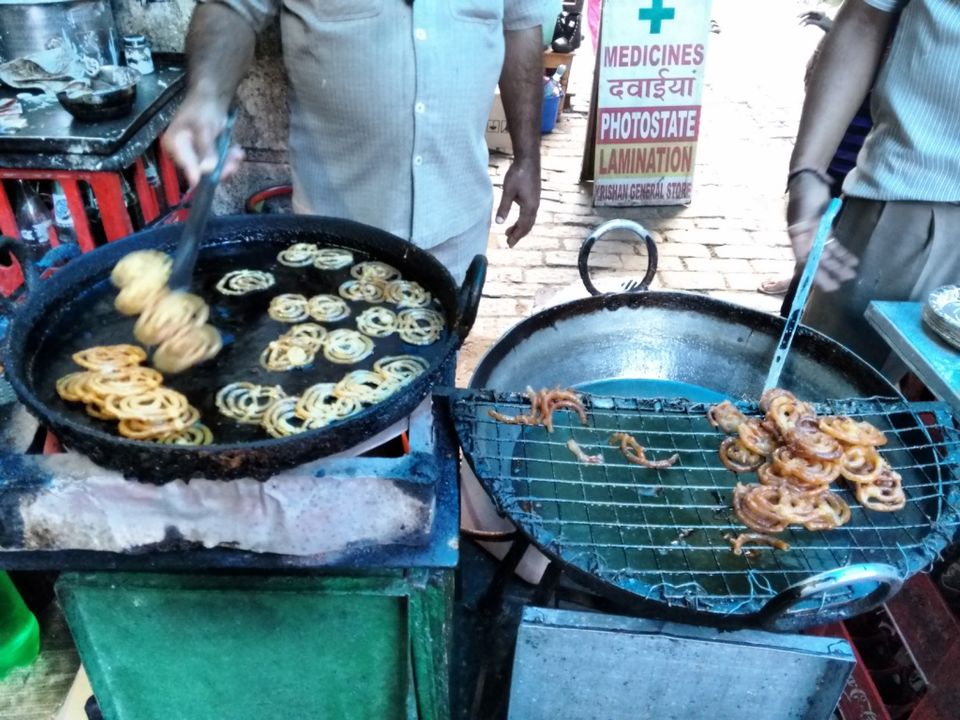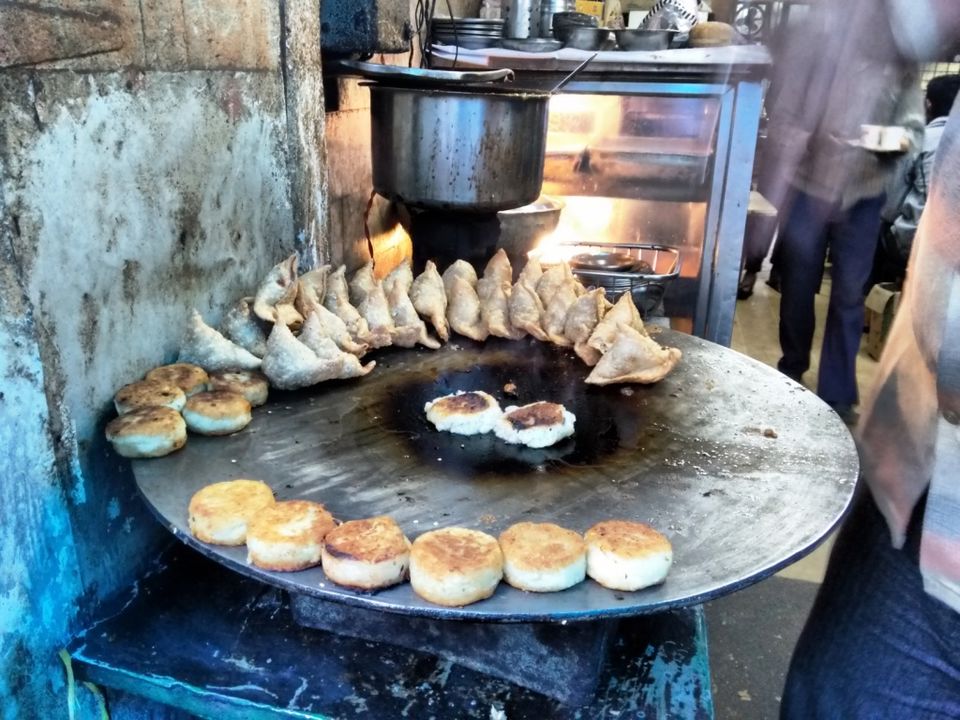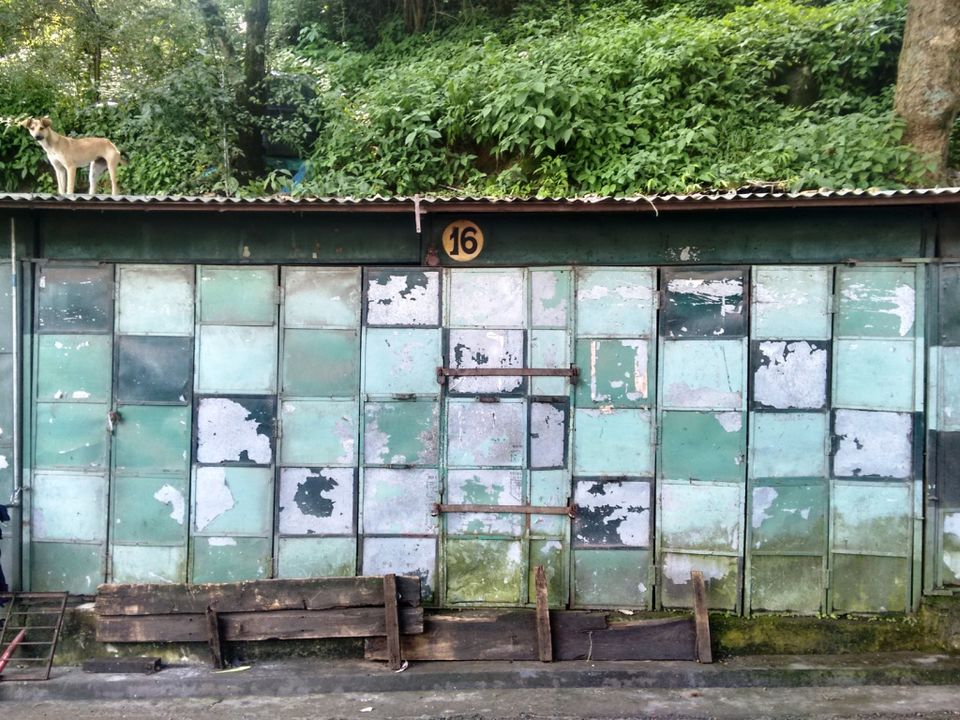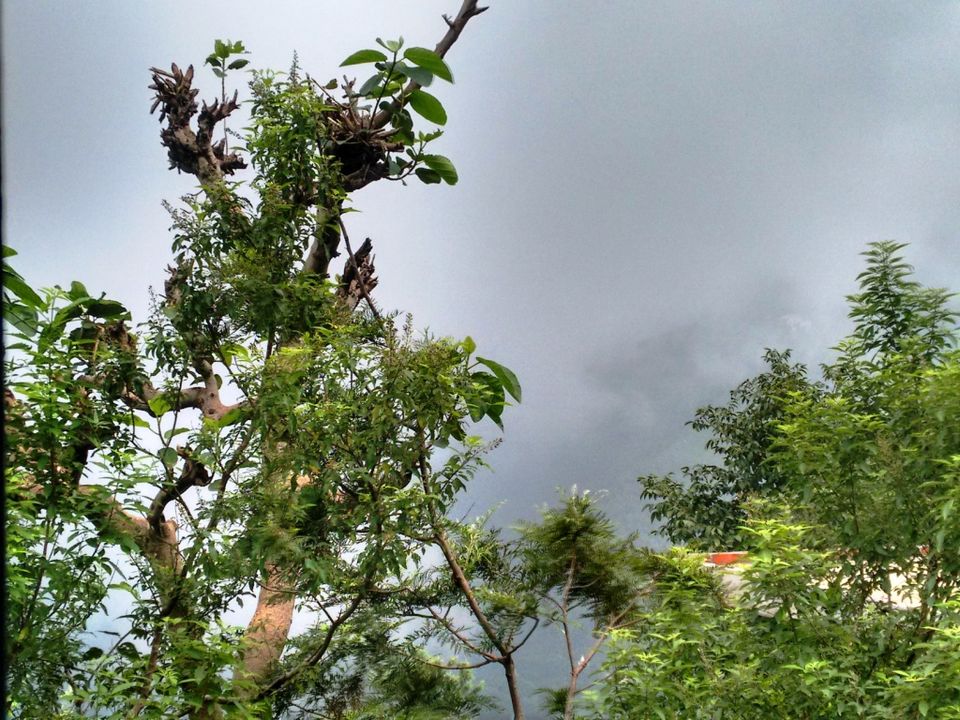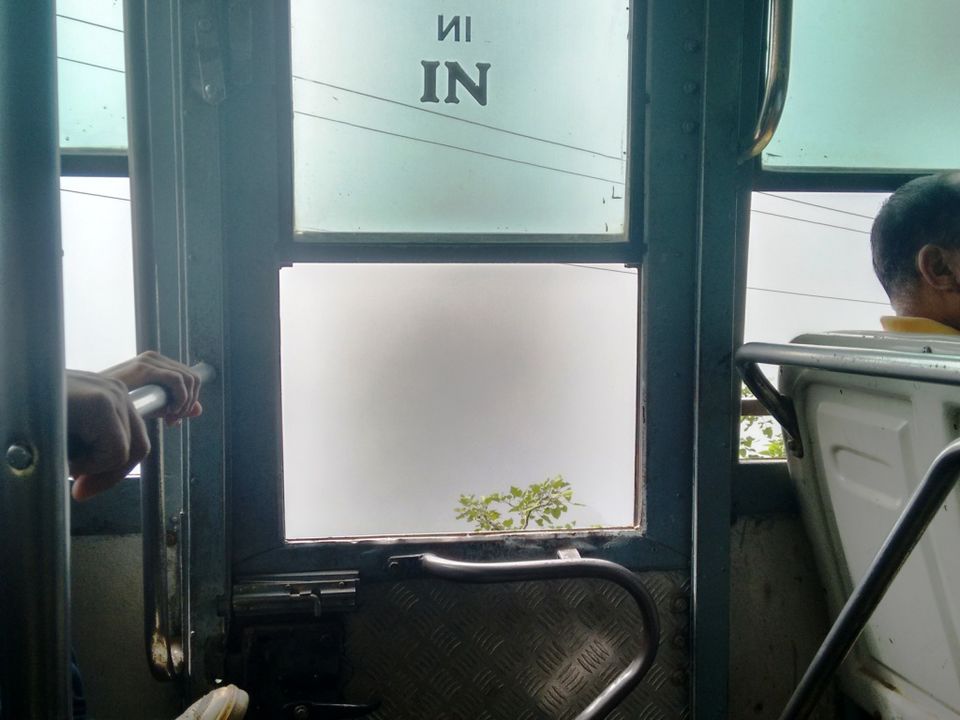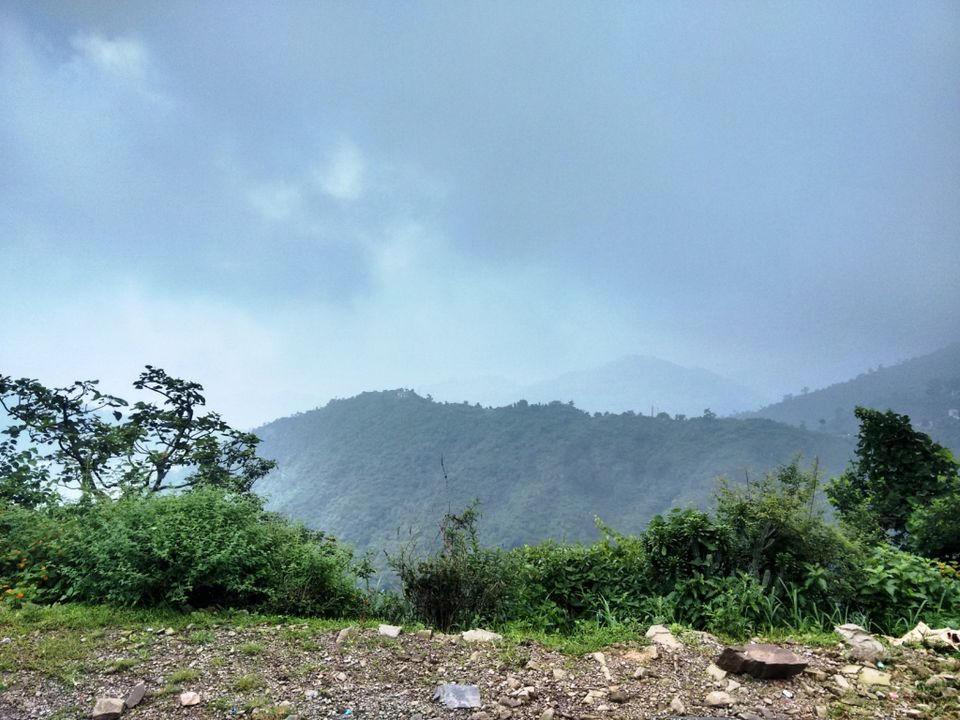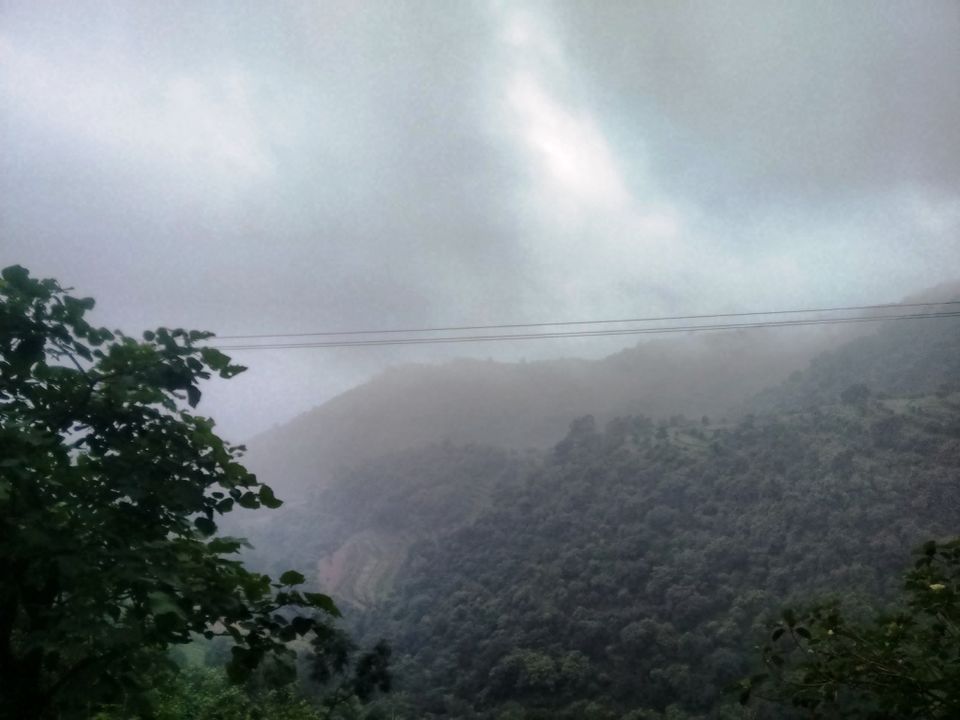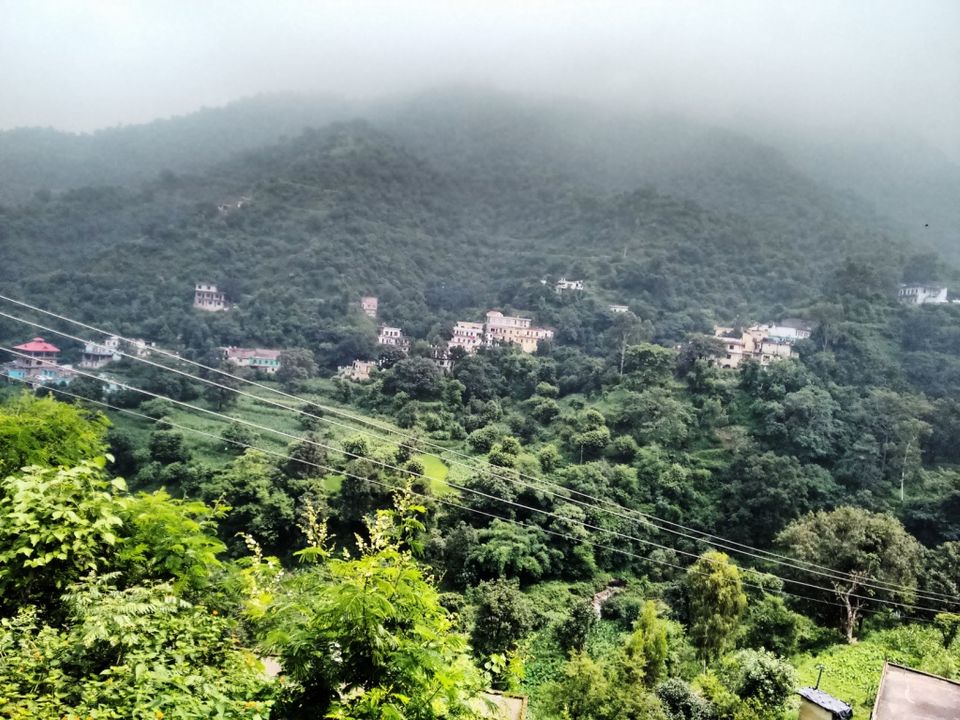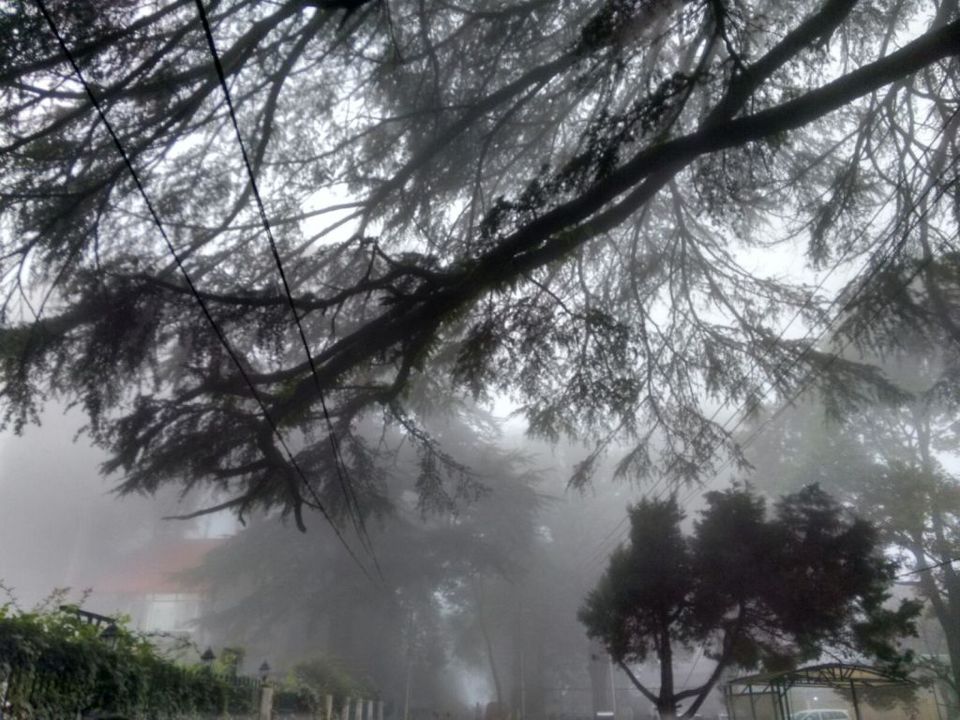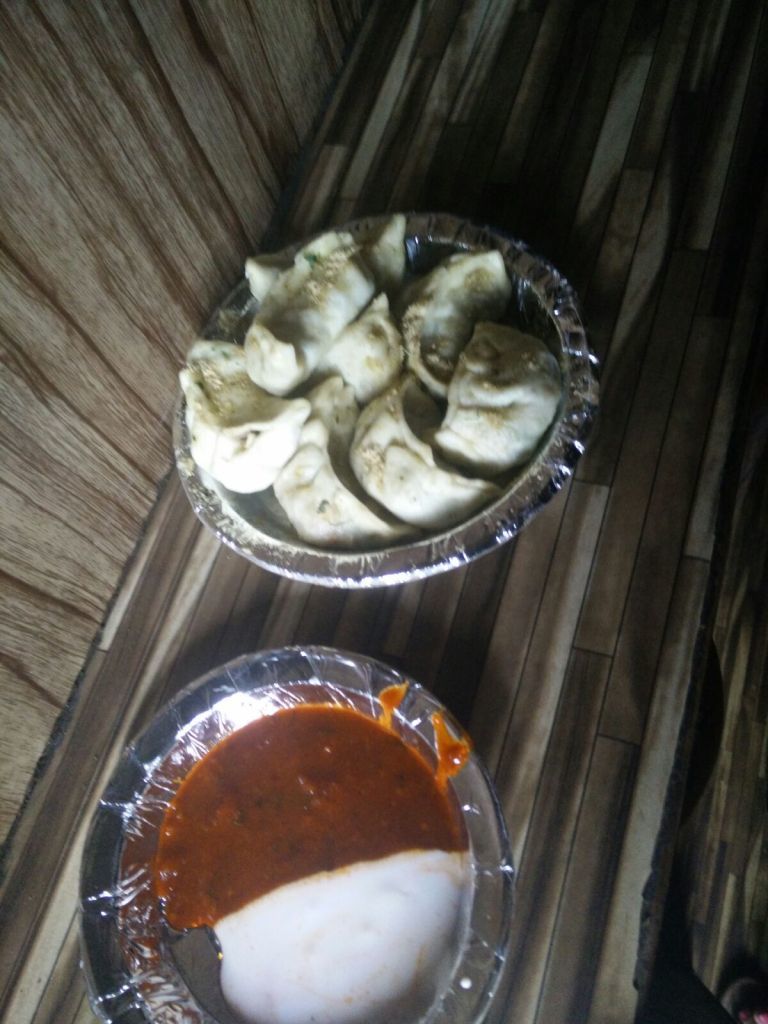 Well, we were two friends and were clear to make it a budget trip. From Delhi Airport we took a Volvo at 11:30PM (Rs. 1250 for 2) on 13th August and reached ISBT Kashmiri Gate as the AC was not working. We waited for the replacement bus to come.
After that our journey started towards Chandigarh and we reached ISBT Sector 17-Chandigarh at around 5:30 AM. Here a funny thing happened with us. We knew we had to go to Sector 43 bus stand to catch the next bus. We hired a share auto and he barely moved for a minute and dropped us to his taxi driver friend who demanded Rs.2000 to go directly to Kasauli. We felt cheated however decided to keep calm and took another share auto to go to Sector 43 bus stand and got a bus to Dharampur (Rs. 150 for 2). Some pics from onward journey to Dharampur which took around 2 hours.
After reaching Dharampur, since we had had a long journey in bus we decided to take a taxi for some comfort. Taxi driver charged us Rs. 350 to take us to Kasauli. He was gentleman and helped us a lot in finding accommodation and even assisted in carrying our luggage saying 'aap hamare guests hain sir', such things just win your heart.
Bad luck in finding an accommodation on day 1 as all the places were already booked. We managed to get a room in a 'little' shady place for one day thinking we will arrange for alternative better place of stay in that time. It wasn't that bad but was overpriced at Rs. 1500 per night (Hotel Himalayan Inn, near Kasauli bus stand).
After keeping our luggage in the room we came out for a walk. Walked towards lower mall road and before the entrance spotted a park on the left. As soon as we entered it was engulfed with clouds and this made us instantly happy. We took a slow and casual walk on the mall road. There are some souvenir shops and places to eat. You must try the momos, thupkas, bun-samosa, bun-tikki and fresh hot jalebis. After a good nice lunch we came back and took some rest. In the meanwhile had confirmed the accommodation for next 2 days at Hotel R Maidens.
At night I tried my luck at star photography and managed to get a decent click. Still need to improve a lot though.
Day 2 after a nice breakfast of tea and bun samosa we walked towards the sun-set point. The best experience of Kasauli is the walk in the nature amongst many clouds and the feeling of freshness it gives you. The walk towards the sunset point is lush green and valley on your right. The clouds had formed a white sheet and nothing was visible.
Coming out of the walk from the sun-set point, you can go ahead to an easy trek to Gilbert's Trail. It's even more beautiful than sunset point walk and must do if you like to get lost in the peace of the nature. So peaceful that the only sound you will hear is of birds chirping and the insects. Don't go here during evening but must visit during day time. We came back happy and full of smiles with this pure nature experience.
After that we moved in to this new hotel, R Maidens which was a decent. Next day the view from the balcony (open to all) kept us in awe, it was so beautiful I just stood there for some time, trying to grasp the vastness of mountains and their beauty.
We walked to the church and sat there for a while.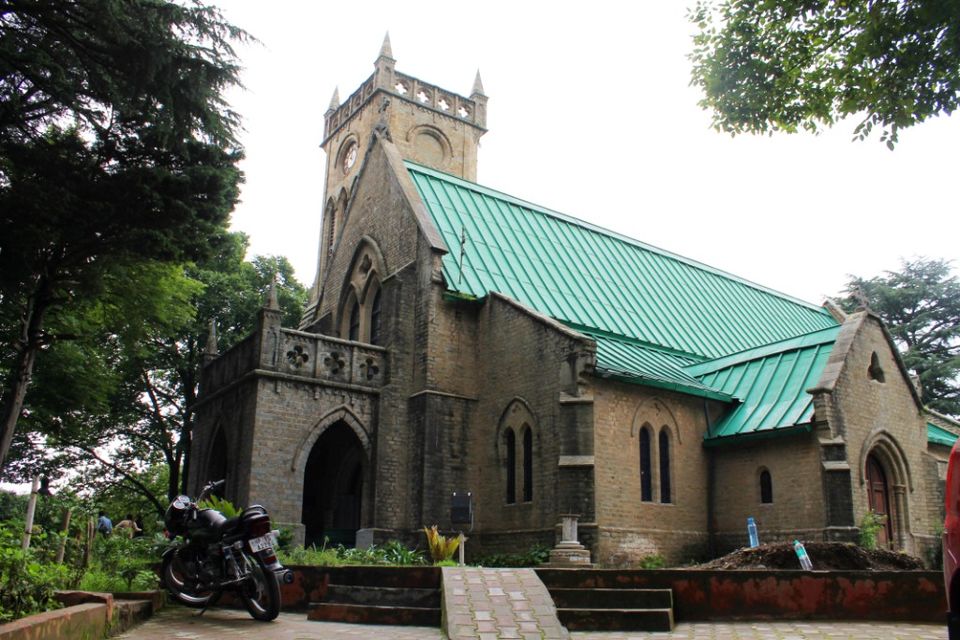 And meditation point, which I think was the lovers point.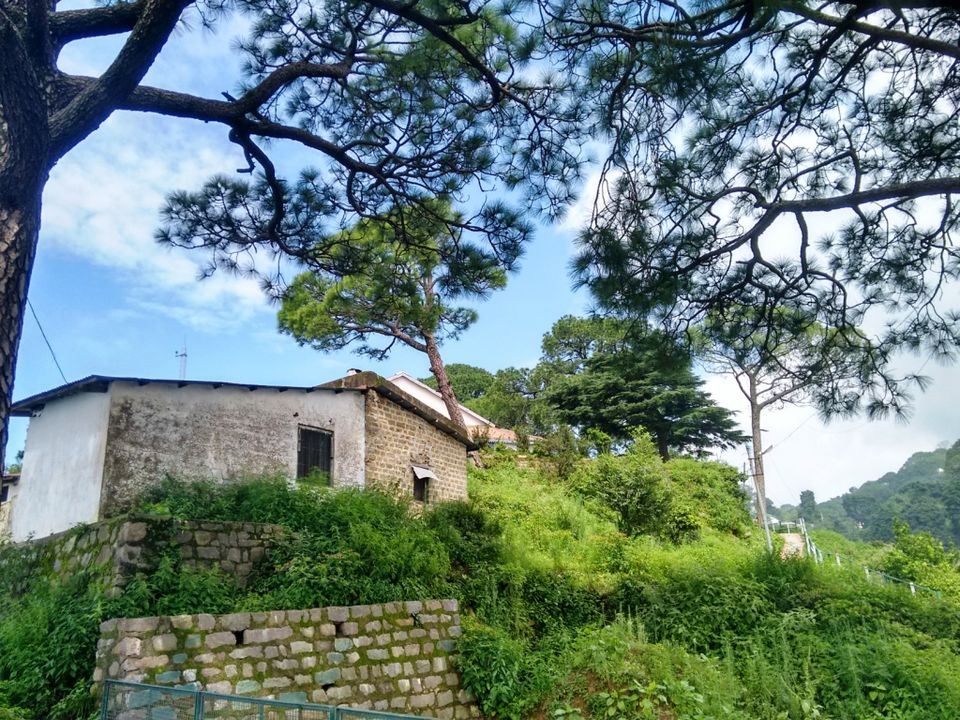 When we were walking towards Manki point, few guys coming back told us it will be closed by the time we reach there. We were not disappointed as the walk was refreshing enough and beautiful experience.
Next day we were able to catch a bus to Kalka after breakfast. The beautiful views of the valley from the bus kept us busy as the bus driver drove on the edge of the road into the greens and clouds. From Kalka we caught a bus to Chandigarh. Reached Delhi by 6pm by Volvo.
But, an important point here, DO NOT visit this place on weekends. Reason being, it seems like the whole of Delhi and Chandigarh comes to this place during weekends and it spoils the peace of this beautiful place. We were glad we reached on Friday and got pure experience of Kasauli sans any loud music which those people bring with them. People littering around and making the place dirty made me sad. Please do not litter!
If you love nature, if you like greenery, if you want to walk in the clouds, if you want to sit in the peace of nature doing nothing and if you are looking for that much needed peace of mind, you can't afford to miss Kasauli.
For the beautiful view from the balcony