"My soul is savoring freedom or maybe its hunting solace
clueless I may seem but my soul has been harmonized,
blending and whisking itself into soothing and pacified energy"
ABOUT THE PLACE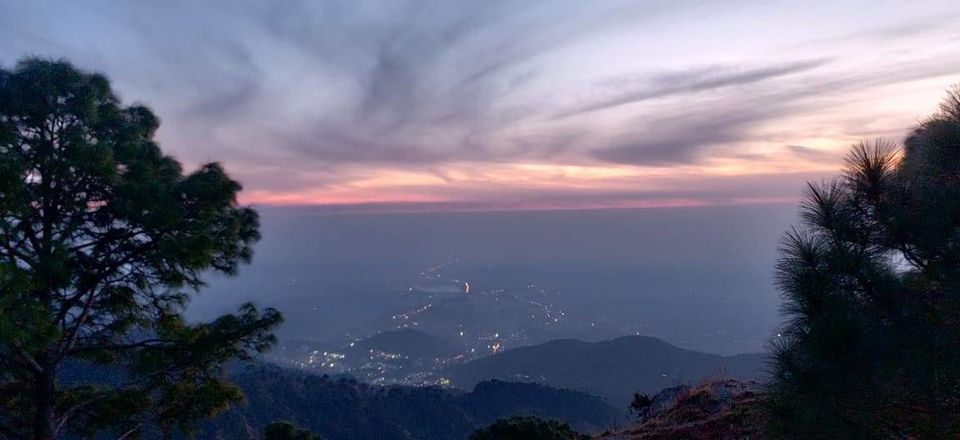 Kasauli is a small hill town in the solan district of Himachal Pradesh, known for its sunsets, colonial-era houses and many more heart warming small spots. It is perfect place to spend your days in total peace of nature and still be connected modern day to day life .
TO HELP YOU NAVIGATE
1) How to reach
2) Major attractions
3) Accommodation
4) Overall budget
5) Breaking the budget
6) Unique about Kasauli / Insights
7) A Personal spot worth sharing
~Song of the trip
~Book of the trip
HOW TO REACH
Kasauli is 287.3 km away from Delhi and 57.3 km away from Chandigarh thus very easy to reach.
The best way to reach Kasauli is by Bus. There is no direct bus or train from Delhi to Kasauli. First take a bus from ISBT Delhi ( Kashmere Gate metro station ) to Chandigarh. Also keep in mind to take a bus that takes you to sector 43 ISBT Chandigarh and not to sector 17 ISBT Chandigarh. There are many options available and it would not be difficult to board a bus from ISBT ( I took roadways). From sector 43 Chandigarh ISBT take a bus to Shimla and deboard at Dharampur ( I took Himachal Roadways which costed me around 110 bucks only). From Dharampur catch a bus to Kasauli which is almost 9 km away.
You can catch a train to Kalka. Many trains are available at different timings ( Himalayan queen, Kalka Shatabadi, Kalka mail). From Kalka catch a private bus or roadways to Dharampur and from Dharampur to Kasauli.
" TIP " : Private buses may take long, better to take Roadways.
MAJOR ATTRACTIONS
1) Baptist Church
2) Sunset point
3) Monkey point
4) Gilbert Trail
5) Kasauli Tibetan market
6) Gurka Fort
7) Toy train
8) Gurunanak Gurudwar
9) Kasauli Brewery
BAPTIST CHURCH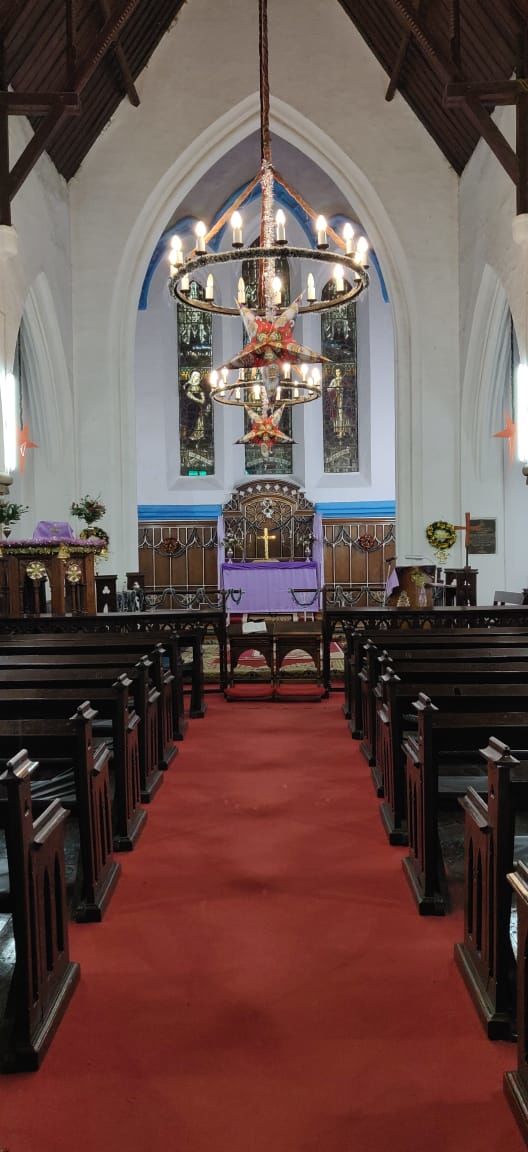 Inside view of Baptist Church
Timings: 7:00 AM - 7:00 PM
It was built by Britishers in 1923 and the architecture of Baptist church is mesmerizing. You can roam around, sit in peace and buy beautiful bracelets. You can find shops nearby in case you want to buy anything.
SUNSET POINT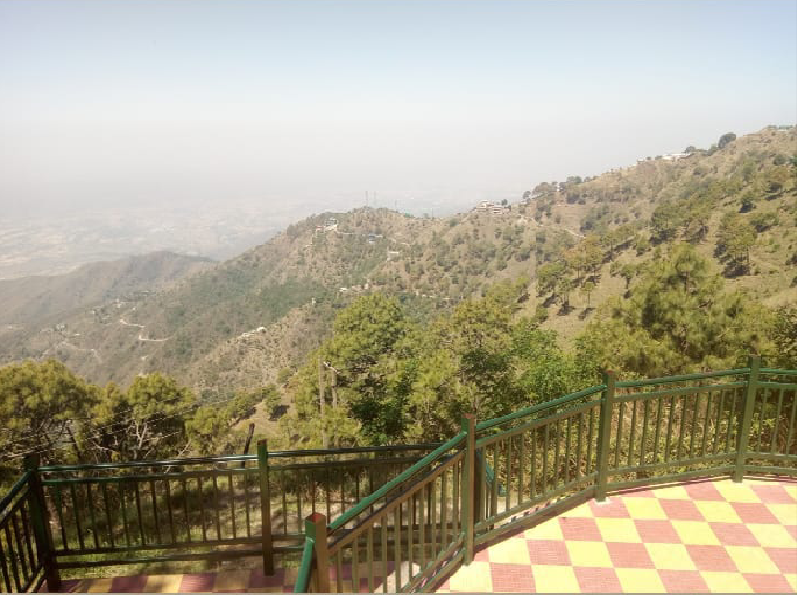 The half naked range of mountains from sunset point
Timings: 6:00 AM - 7:00 PM
The view is beautiful at any time of the day but obviously the sunset after which it has been named is amazing. You will find people clicking photos with their loved ones.
MONKEY POINT
Timings: 9:00 AM-5:00 PM
Facilities: Food and water is available with washroom facility.
Things to keep in mind:
Carry an identity proof to get in Electronics are prohibited
Monkey point is one of the major attractions of Kasauli. It is located inside the Air force base. It is a temple dedicated to Lord Hanuman where he rested while returning to Lanka carrying Sanjivni booty. Also the top of the hill is in the shape of Lord Hanuman's foot and it is 3.5 km away from Kasauli bus station. It takes about 15-20 minutes to get to the top. You will find hundreds of monkey in your way. Once you get at the top, you can enjoy the view of mountains and watch Satluj river turning and twisting its way around the horizon. This place is secure and strict. Also it is not hard to find, you can inquire any shopkeeper or may be army officials.
GILBERT TRAIL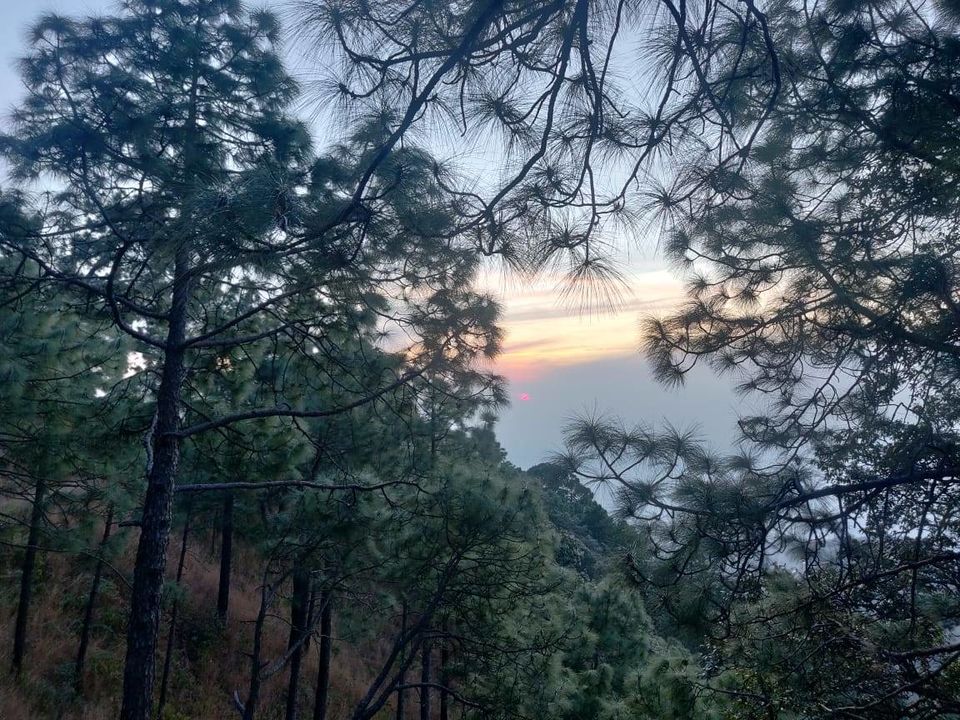 Pinewood trees and the sky changing its color as the dawn hits at Gilbert trail
Timings: 6:00 AM - 5:00 PM
Location: Gilbert trail is at a distance of 2 Km from the Kasauli bus stand and can be easily reached
Gilbert trail is a 1.5 km walkway giving a beautiful view of pinewood tree, Himalayan oaks covered in a little mist, little wild flowers here and there. Make sure to be careful to wear good shoes during the monsoon season as the walkway is kaccha, narrow and becomes slippery after it rains.
KASAULI TIBETAN MARKET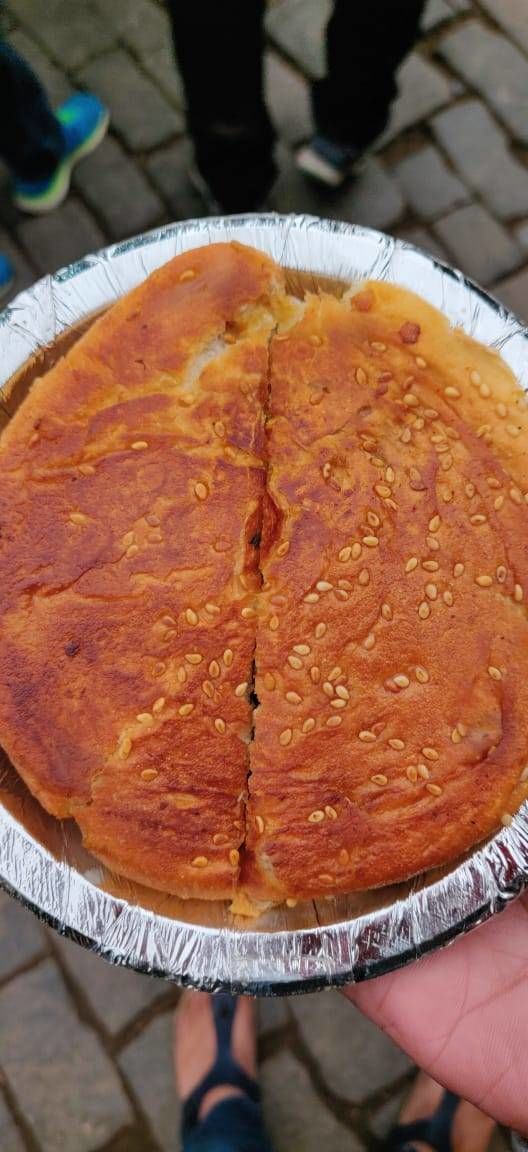 Bun samosa from a shop in Tibetan market
Timings: 10 AM: 9:00 PM
Located near the mall road Kasauli Tibetan market is a beautiful place to be at to enjoy shopping and yummy food. At night the lights, people roaming around in beautiful clothes with shops full of woolens, antiques, art craft, handicrafts and jewels mesmerizing your senses.
GURKA FORT
Timings: 9:00 AM-6:00 PM
It is located in the town of Subathu at a small hillock and falls under the major attraction. It gives a beautiful background to photoholics. It is surrounded by Forest. Located at the remote corner and can be easily reached by road. Basically Gurka Fort is mostly ruins in today's date and is known for its architectural left.
TOY TRAIN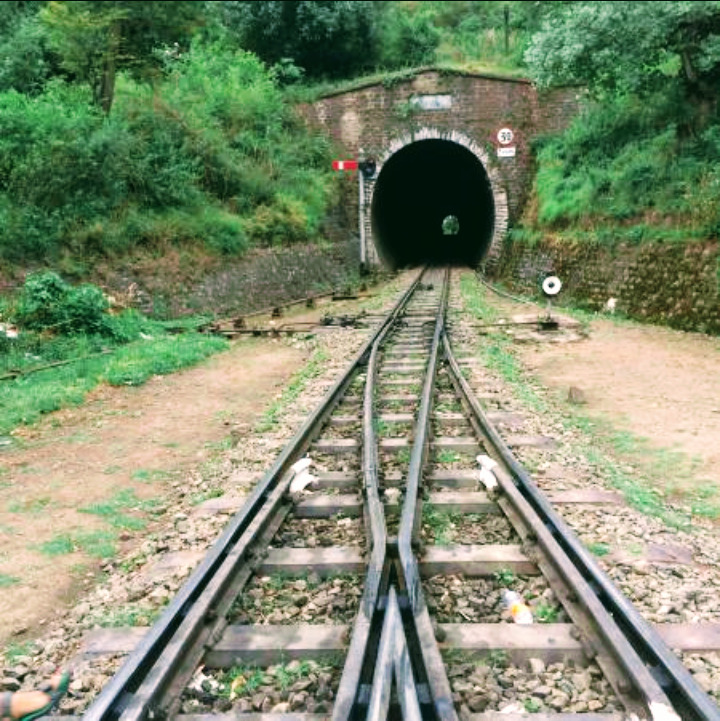 Toy train in Kasauli gives you the beautiful scenic views. The surroundings will hold you till the end of your journey. You can board the train up to Dharampur, take the train up to Barog and return. Toy train can be booked online, check the timings online as the schedule keeps on changing.
GURUDWARA SHRI NANAK JI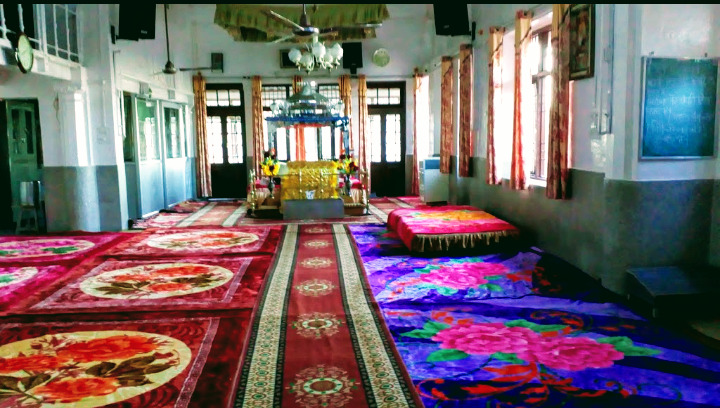 Located in the market of Ghorkha on a road going towards Kasauli. Gurudwara Shri Nanak Ji is a religious place . It also provides free accommodation to the needy ones. Each Sunday Kada Prashad( sacred food) is distributed. Since it is an religious place you can visit it any time.
KASAULI BREWERY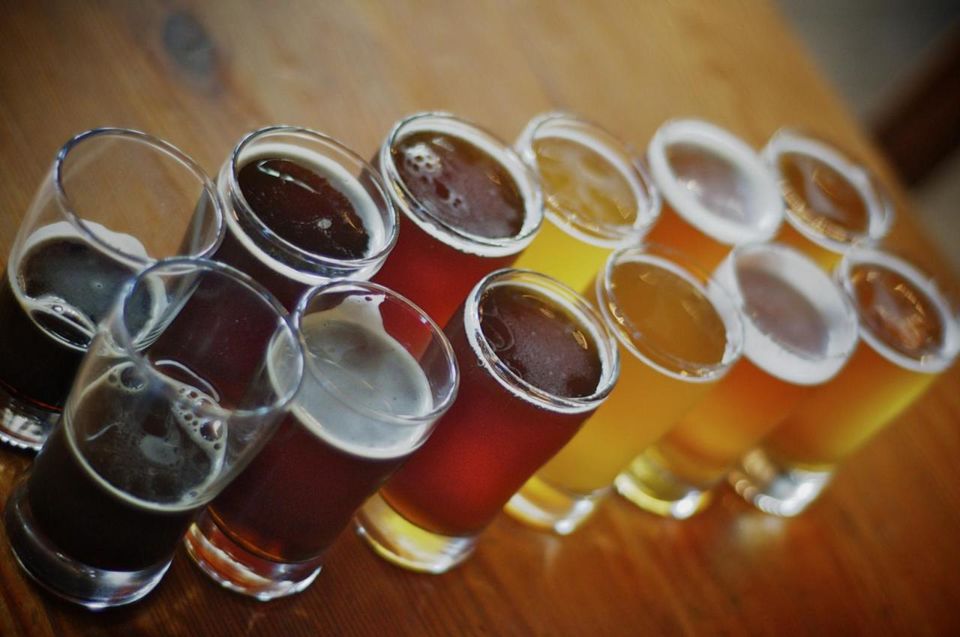 Timings: 7:00 AM- 7:30 PM
Kasauli brewery (Mohan Meakin Ltd) serves different imported and brewed drinks and for sure serves your taste buds right. Established in 1820′s by Edward Dyer, this is Asia's oldest working distillery.
ACCOMMODATION
From home stay to resort to luxurious hotels with wonderful views. You can easily find places to stay in Kasauli. You can make online bookings according to your budget and choice as the price variety is wide enough to fit in any pocket.
TIP: There is as such no need to hire a guide. You can easily find each place and reach them by roads.
OVERALL BUDGET
Transportation: 900 bucks Food: 1000 bucks Tickets: Around 100 bucks No accommodation included BREAKING THE BUDGET BUS CHARGES( Includes reaching the destination and return) 2*250 = 500 ( I took Haryana Roadways from Delhi to Chandigarh) 2*110 = 220 ( I took Himachal Roadways from Chandigarh to Dharampur) 2*40 = 80 ( I took a public bus from Dharampur to Kasauli bud stand)
Total Transportation charges = 800 bucks
3. TICKETS = AROUND 100 BUCKS ( At most of the places you are not required to buy any tickets and if any place requires ticket formalities the price is very low) 4. Total : 1900 bucks.
2. FOOD = 1000 bucks ( If you eat in good cafe and it is even less if you eat in nearby shops, there are plenty of small shops within reachable distance)
Also this whole information is regarding the one day I took to cover Kasauli and there are no accommodation charges Included since I didn't stay in Kasauli for the night.
UNIQUE ABOUT KASAULI / INSIGHT
Does the darkness of night and flickering of stars make you want to taste chilled beer when its raining heat and whiskey or old monk on a breezy cold night ? Then Kasauli brewery( Mohan Meakin Ltd ) is the place. It is Asia's oldest working distillery famous for serving finest scotch whiskey and many other brands.
Also being a beautiful and peaceful place, its also connected through roads and is easy to cover. It is the nearest hill station from Delhi and Chandigarh where you can take a break from usual life, eat, roam in markets, sacred places and feel the nature taking over all your worries.
A PERSONAL SPOT WORTH SHARING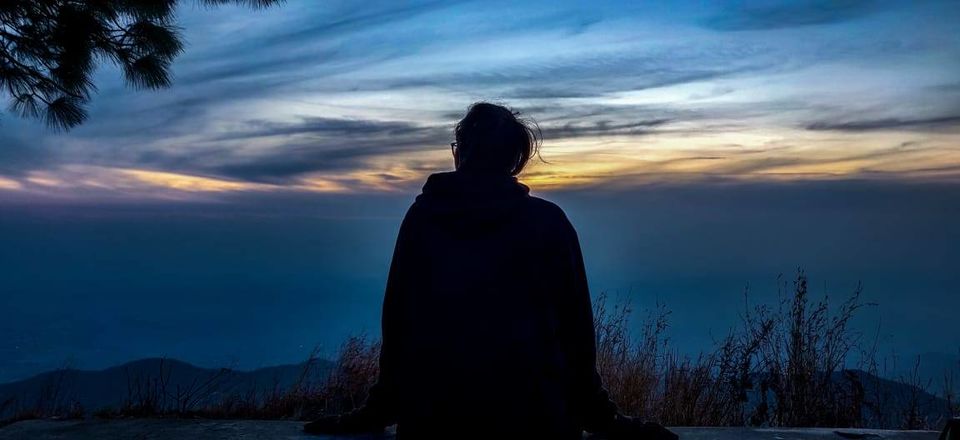 Also there is no problem with the crowd. So for solo travelers or solo female travelers its safe, Kasauli being an cantonment is quite safe, strict and secure . Everything is easily available and locals are quite friendly.
Kasauli is known for its beautiful sunsets and sunrises, I have been to Kasauli twice and both the times i was flabbergasted by the sunset views. Once you cover 700-800 m of Gilbert Trail walkway, there is a turning and stretched area in front of the turn, a soothing place other than sunset point to watch the beautiful sun setting behind the mountains of Kasauli and the whole city of Chandigarh covered in twinkling lights after the sunset.
~Song of the trip : Night changes by One direction
~Book of the trip : The last runaway by Tracy Chevalier