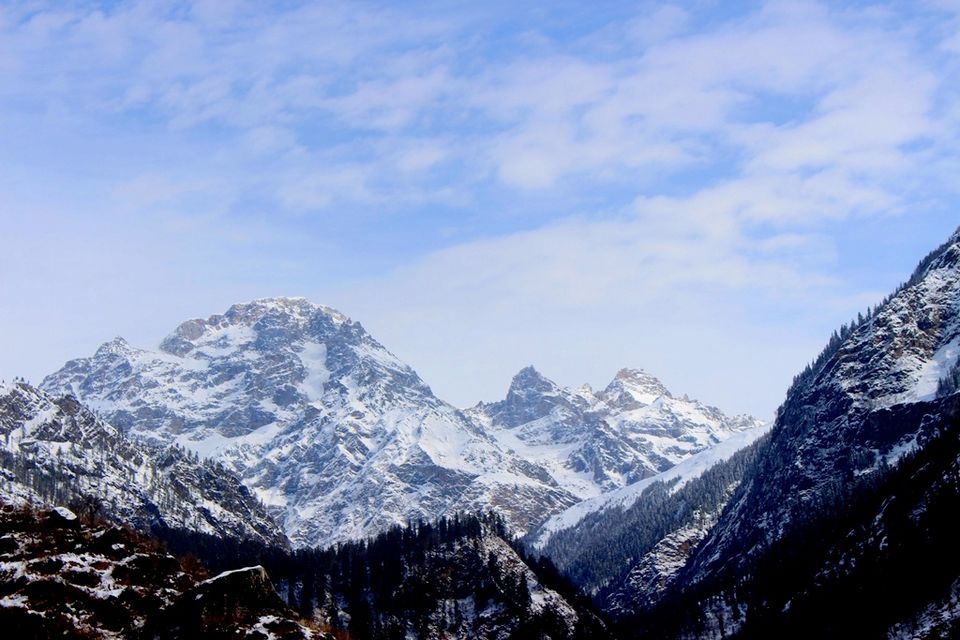 "We travel, initially, to lose ourselves, and we travel next, to find ourselves. We travel to open our hearts and eyes. And we travel, in essence, to become young fools again—to slow time down and get taken in, and fall in love once more." - Pico Iyer.
How to reach: Kasol is an overnight drive from New Delhi (approx 510 kms), and though there are several buses plying from Delhi to Bhuntar (the nearest bus stop to Kasol), you can choose Ola Outstation - which seemed to be a pretty good option.
4 days round trip from New Delhi to Kasol and back, including a trip to Manali would cost you around Rs 16K + the road taxes.
Where to say: There are many affordable and cozy hotels in Kasol, so it won't be a hassle.
Challal has homestays (which are named as cafes) where you can find shared rooms for Rs.150 per person. Himachali folks are warm enough and would ensure that you have a good stay. Do not forget to try the yummy paranthas for breakfast!
Tosh has very few staying options and we stayed at a room downstairs a grocery store! But to our surprise, it was just next to a snow covered valley, overlooking the Parvati river! The room came for 600 bucks for 4 people - much cheap a deal!
The walking trails: The walk from Kasol to Challal was quite exciting, as we did a night trek! There's a bridge over the stream which is half broken, and made to work with some pipes attached to it! Once you cross the stream, you'll have to walk a bit through the jungles. It was raining much the night we went, so the walkway was very slippery. Otherwise, I think it's a decent route to walk. (Day 1)
The next trail to walk was from Barshaini to Tosh, crossing Kalga and Pulga. It was around -5 degrees, and there was snow all around us, making the landscape entirely white. As the sun went down the horizon, the temperature started to drop and by the time we reached Tosh (around 8.30pm), we were shivering! (Day 2)
Walking back to Barshaini was much easier the next day, as we could slide half the way. The sun was shinning bright, and we could get a clear view of the Himalayan ranges. (Day 3)
Day 4 was at Manali, where we decided to relax a bit and enjoy a hearty meal at Johnson's, before we left for Delhi.
It was a perfect snowy weekend that one can ask for - and I realized all over again, how much I'm in love with the mountains.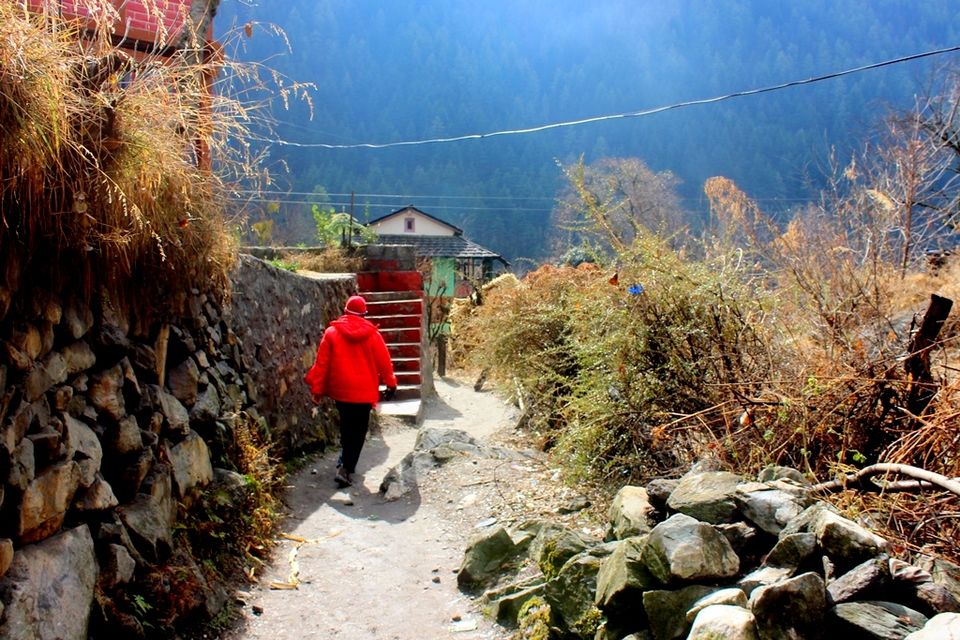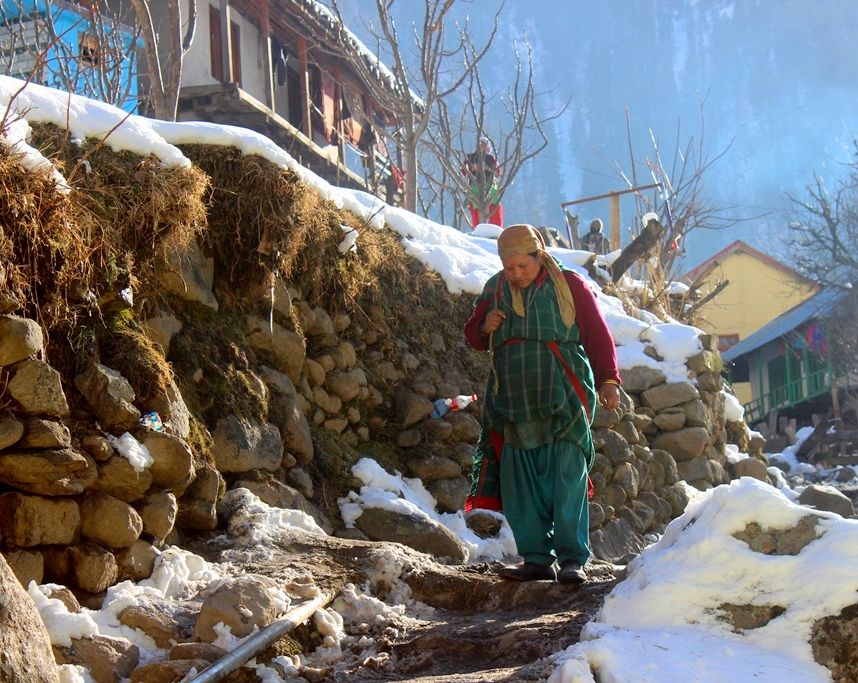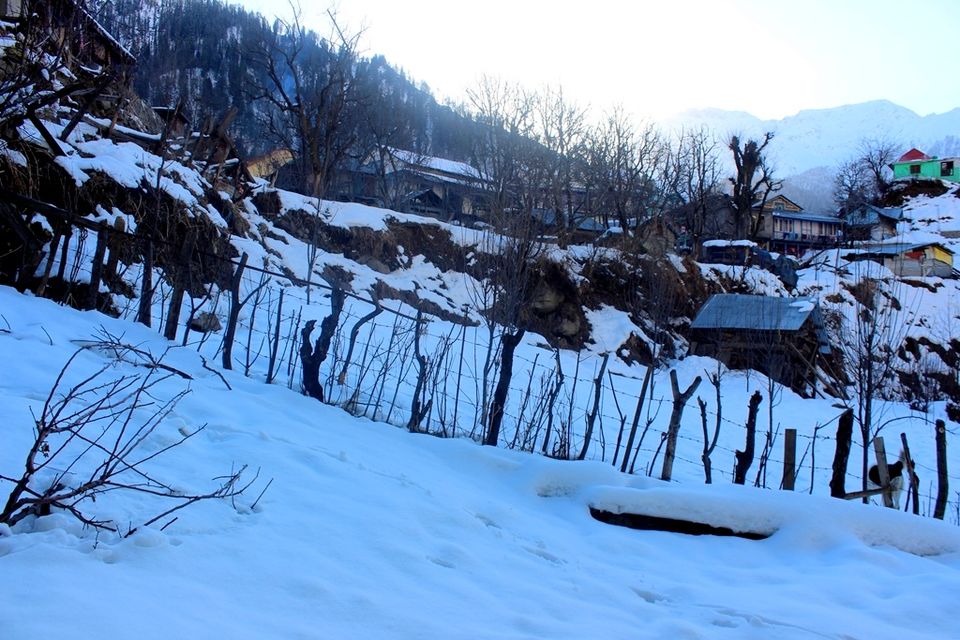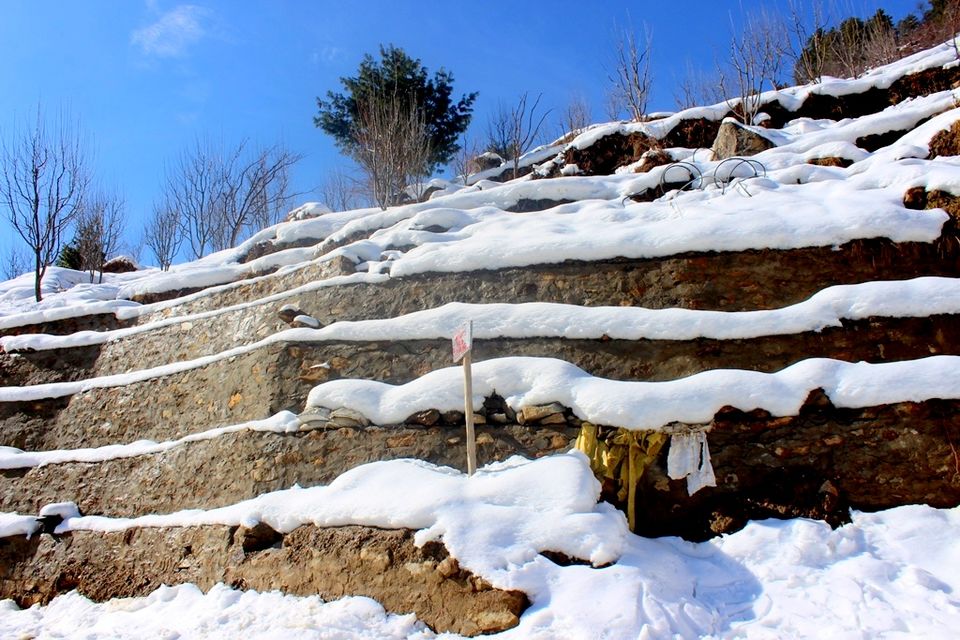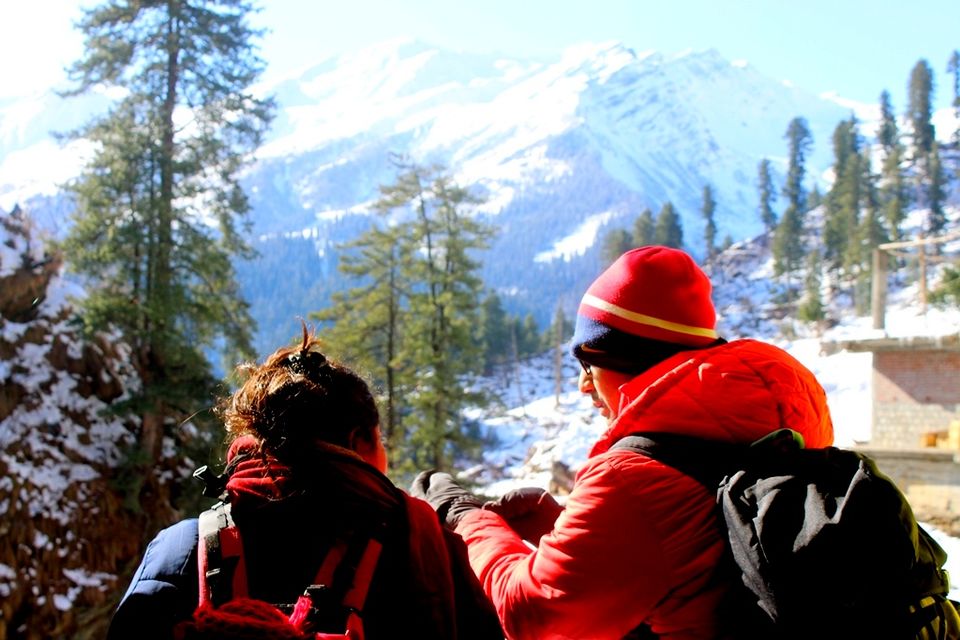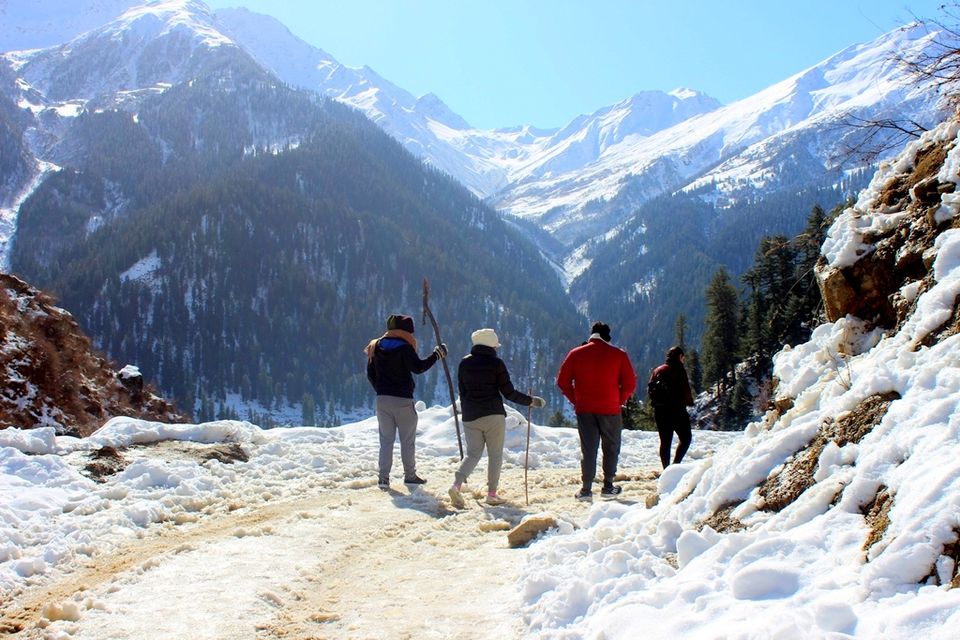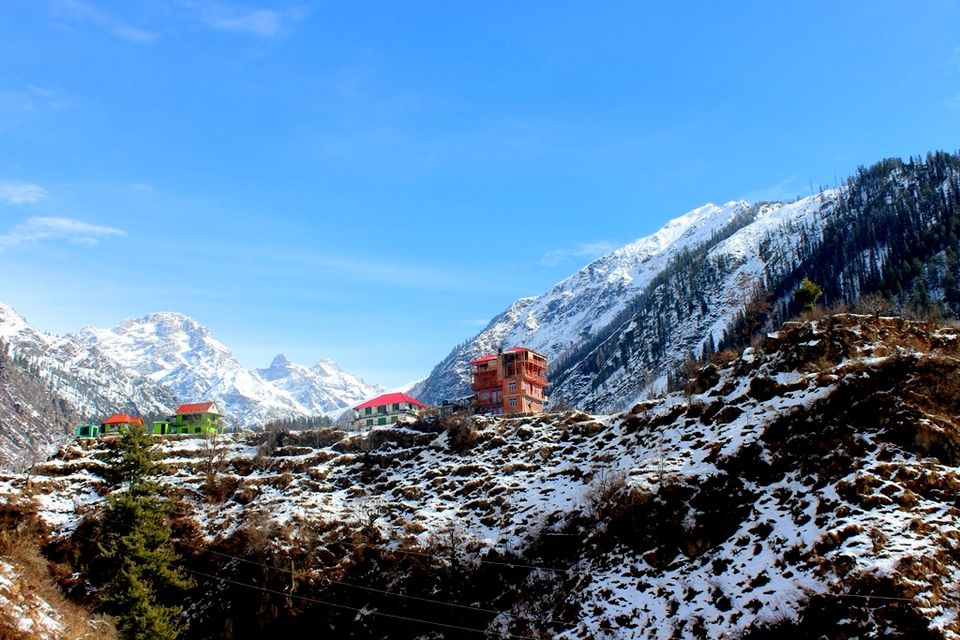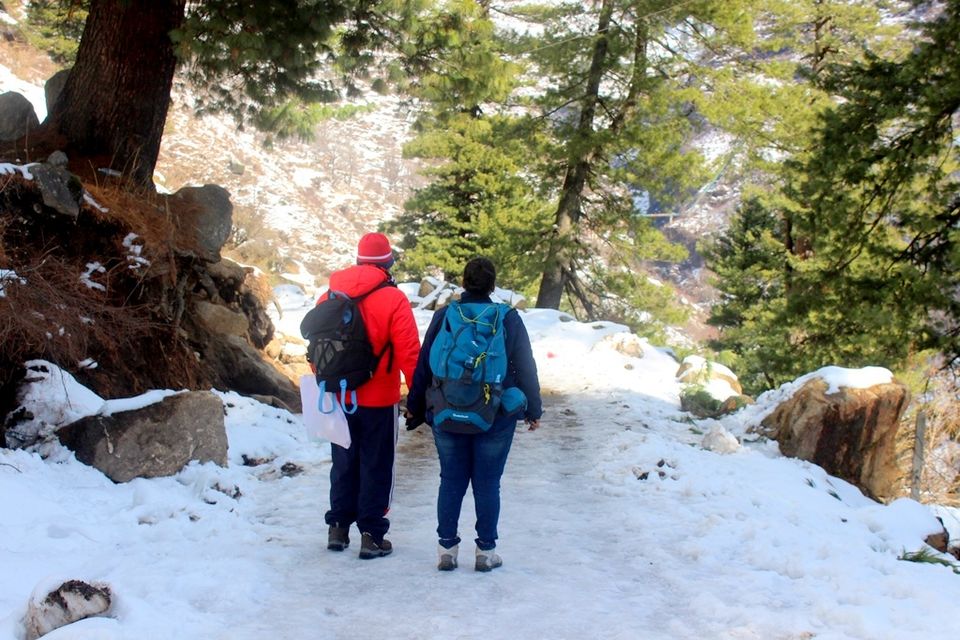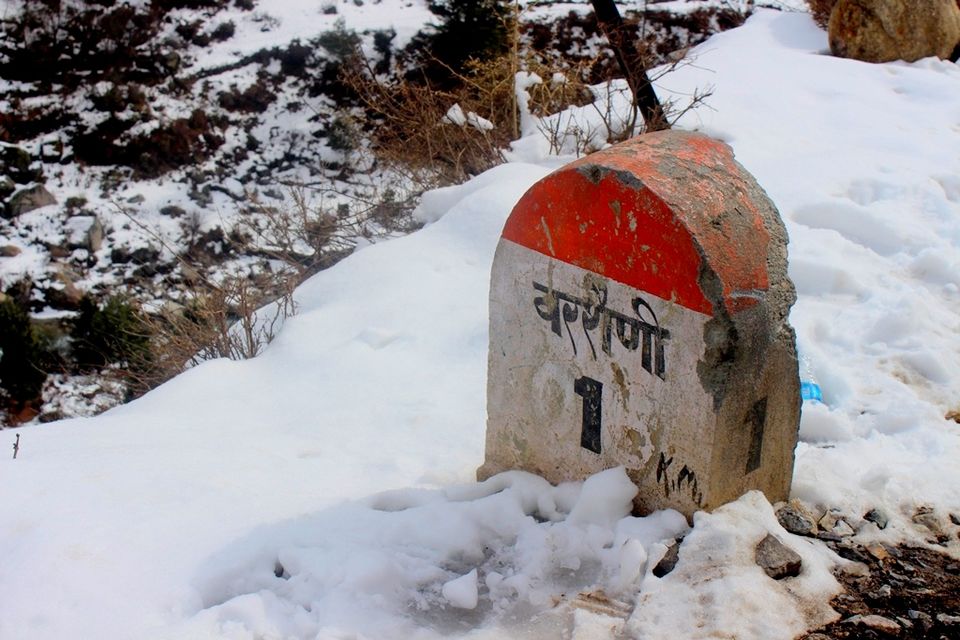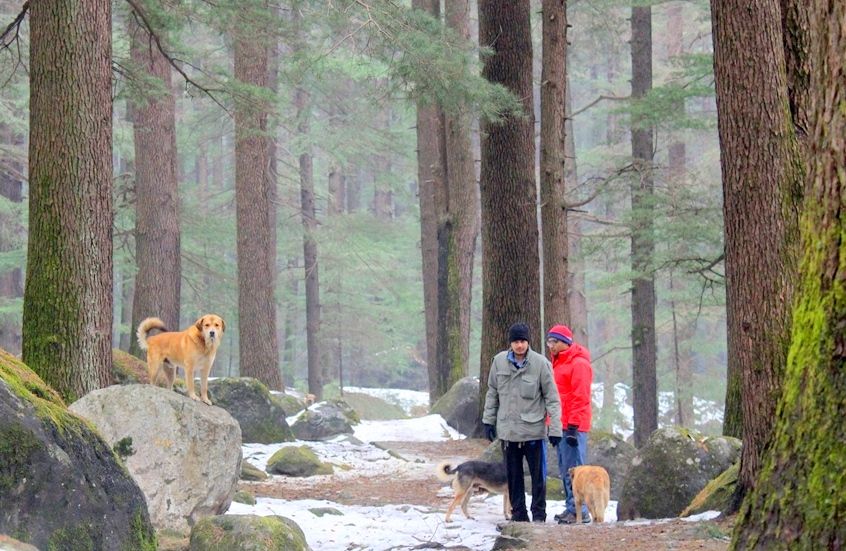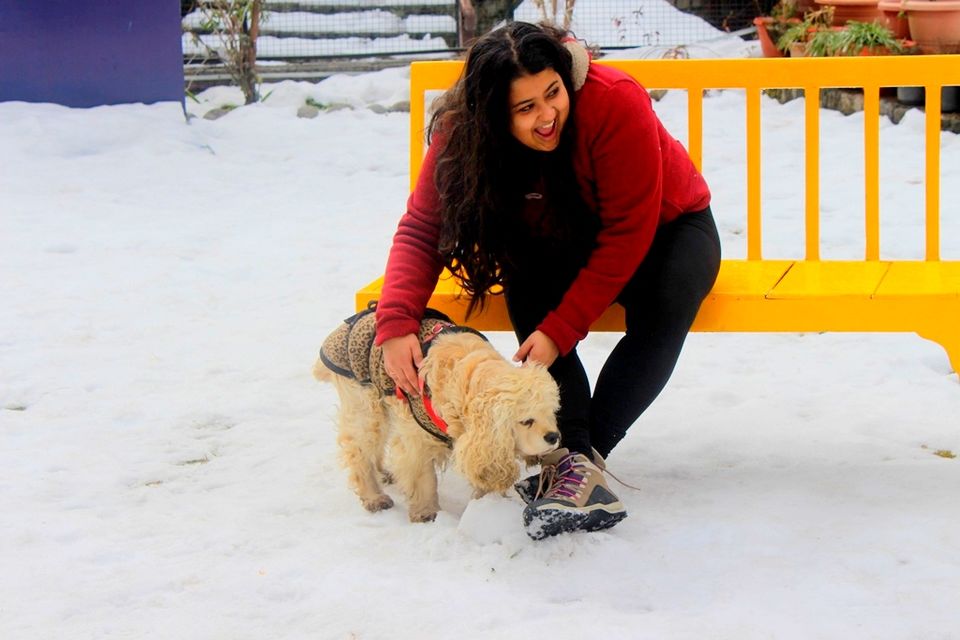 "Well, I know now. I know a little more how much a simple thing like a snowfall can mean to a person" ― Sylvia Plath.