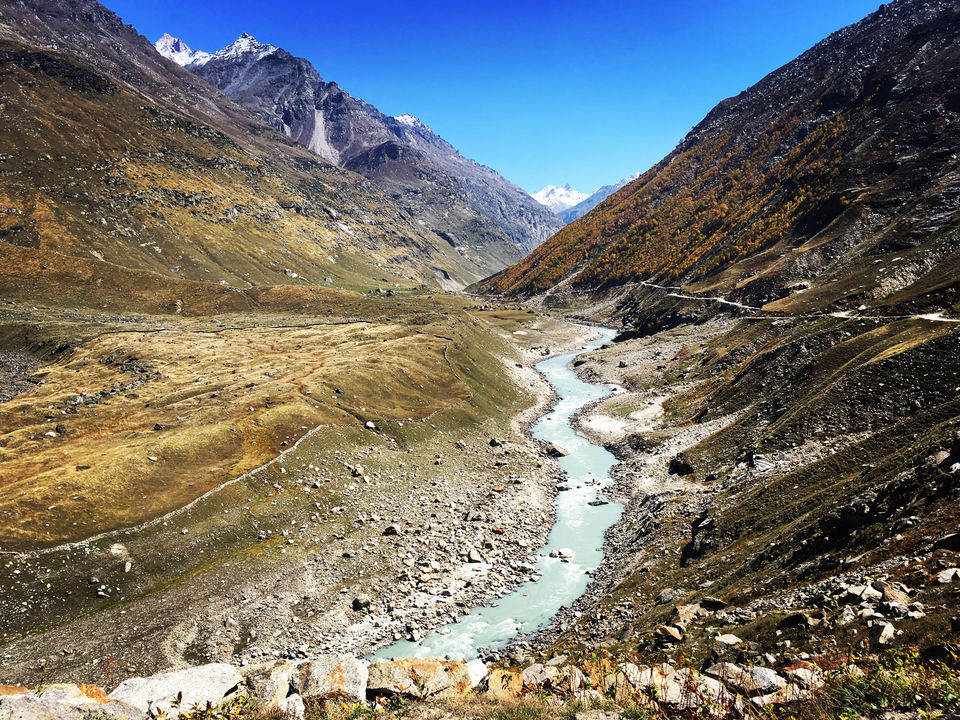 A chance discovery of my father's book, sparked a desire to make a road trip to Kinnaur and Spiti valley in Himachal Pradesh. I started my journey in the first week of October from Chandigarh to Manali, covering the entire circuit and returning to Chandigarh via Chail. The route I followed was:
Chandigarh-Manali-Chandartaal lake-Kaza-Langza-Pin Valley-Tabo-Nako-Kalpa-Pooh-Sangla-Chitkul-Narkanda-Chail-Chandigarh
Usually, travellers do this circuit in reverse order to acclimatise gradually to the altitude, but since Chandartaal lakeside camps are operational only till 15th Oct, I decided to kick off my journey from Manali.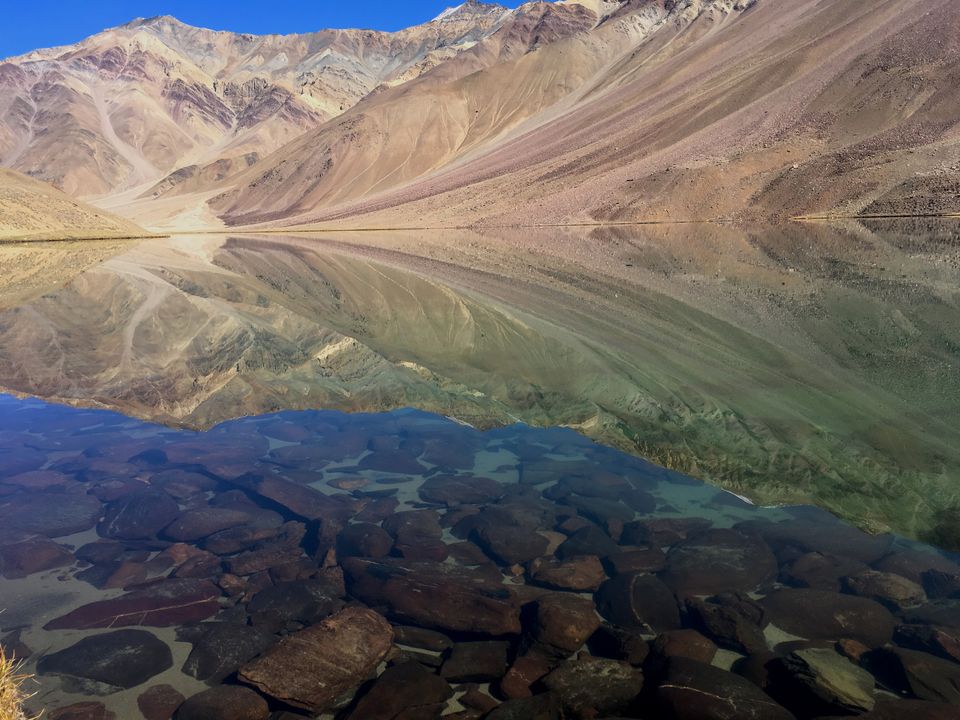 Even though I had researched all the details about the terrain, weather and facilities available on the road (mainly food and fuel), I couldn't imagine what this place had in store for me. Majestic tall mountains bore a rust-orange hue, while some peaks were still covered from last seasons snow.
In a densely populated country like ours, to visit settlements of 100 people (in some cases even 20!), was a heart-warming experience. Home stays are your best option here and they are very comfortable and clean (please note: this comes from a cleanliness freak!). My home stay in Langza village-with it's quaint interiors and contemporary furniture, that looked straight out of a Fab India catalogue-was certainly my favourite.
Watching the Milky way and gazillion stars in Langza; camping on a full moon night at Chandartaal (when the moon looks bigger and brighter than one could imagine); driving on the long, deserted and nearly non-existent road from Manali to Chandartaal; frightening bends of Kunzum pass (at 14,000ft); sending a post card from the world's highest post office in Hikkim; crossing Asia's highest bridge at Chicham; visiting monasteries that appear similar yet possesses a distinct character; the thrill of visiting Chitkul (last village on old Indo-Tibet trade route); offering a ride to ITBP (Indo-Tibet Border Police) jawan's as you sit cramped in the car; hospitable hosts; shivering fellow travellers, this journey and this place with its remarkable, distinct personality will definitely leave an unforgettable imprint in your mind.
To all those who don't mind roughing it out a bit, I would highly recommend this trip. If you want the details of my trip, you can leave a message.