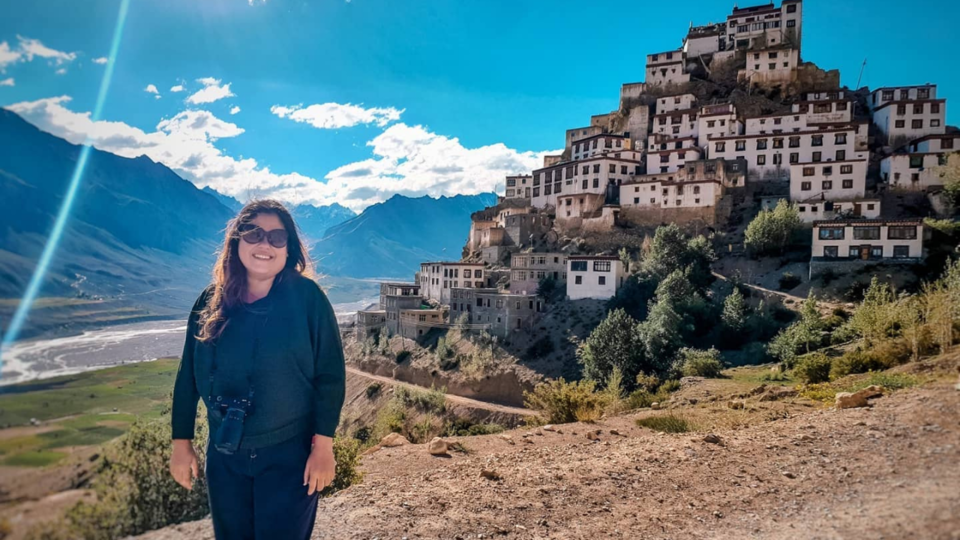 Are you looking for an ultimate travel guide to explore Spiti Valley with a detailed itinerary? This article will provide you with all the necessary information.
Winding streets, picturesque meadows offering glimpses of the desert land, and some stunning views welcome you to Spiti valley from the beginning. This valley is a cold mountain desert that lies between India and Tibet. The exacting significance of Spiti is that it's the 'middle land'. It is encircled by thick snow-capped mountains, small villages, monasteries, and surreal road views.
I have recently done a full circuit of Spiti Valley starting point from Delhi via Aut to Spiti and came back via Manali. I did this trip with a group of people from a tour company. I learnt a lot from this trip in terms of people, culture, the lifestyle of the locals, how to acclimatize, how to travel etc.
I am sharing below the complete itinerary of Spiti with detailed information about each place, route, cost of this trip. You can always customize the plan as per your requirements.
Details about Spiti Valley
The valley is situated at an altitude of 12,500 feet above ocean level in the Himalayan region of Himachal Pradesh. The climate is exceptionally harsh since it's located in a cold desert territory. Consistently, the place gets daylight for only 250 days and is probably the coldest area in the Himalayas.
Spiti is a part of Lahaul and Spiti District. Notwithstanding, Lahaul is a different part of Spiti that revolved around Keylong town situated towards the west of Spiti. They might look adjacent, however these are such difficult landscapes that you have to plan separately for Lahaul and get transport from Kaza to Keylong.
Spiti Travel Routes (Taken By Me)
Starting from Delhi, here's the route to Spiti that I followed:
Delhi- Aut- Jibhi-Chitkul (va Sangla)- Pooh-Nako-Sumdo-Gue-Tabo-Kaza-Hikkim-Langza-Komic-Key-Chicham Bridge-Kunjum La Pass- Chandratal-Manali-Delhi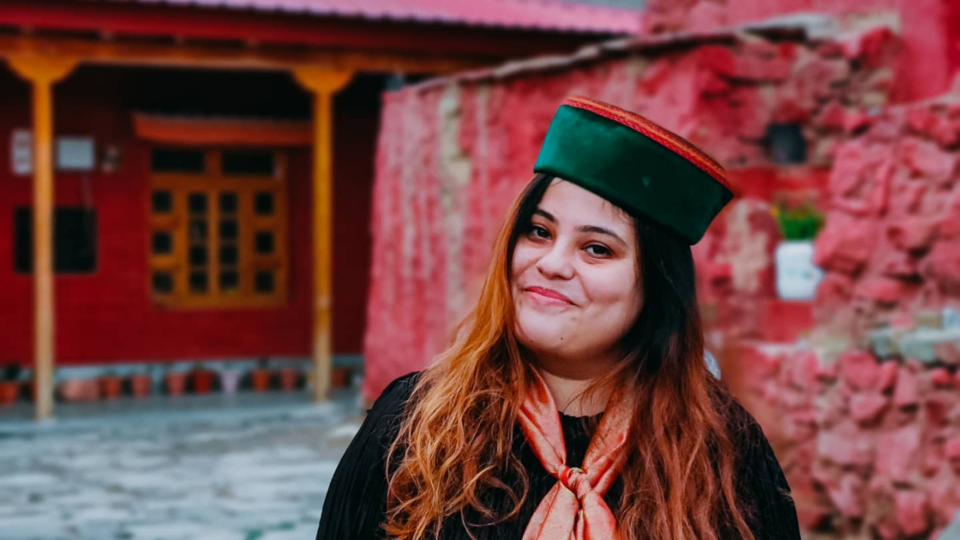 En-route to Spiti
Spiti is accessible via two routes, either Manali or Shimla. From Manali, it is accessible via Rohtang Pass and Kunzum Pass and from Shimla, you can reach via Kinnaur Dist which is Chitkul or Sangla. During winter, Manali routes get closed due to heavy snowfall, so for Winter Spiti, Shimla route is easier to reach the location.
By Air: The most convenient way to reach Spiti is by Air. You can reach either Shimla or Bhuntar airport depends on your route and from there you can hire a cab or get a bus to reach the destination.
By Train: The nearest railway station is Kalka or Shimla or Chandigarh. From there you need to take a bus or cab.
By Road: The most connecting by road path is from Shimla or Manali to reach Spiti. There are several buses available from Delhi. Also, Delhi to Chitkul or Sangla buses are available from Delhi but it would be more tedious and hectic to reach. Better if you can take a bus from Shimla to reach Reckong Peo and from there Reckong Peo.
Documents to carry
Passport size photos, Aadhar card, negative RT PCR test or vaccination certificate are mandatory to carry. At Sumdo, before entering Spiti you might need to show them at the check post.
Places to stay
Spiti has a lot of options to stay. From luxurious resorts to budget homestays or hostels both are available at every place and they are pretty reasonable too.
Also, monastery guesthouses are also available and they are really affordable price starts from INR 300 and you can get an amazing idea about culture and religious beliefs.
In Chandratal, you will get camps to stay which are really good. I stayed at a swiss camp where they have a separate washroom, beds available and food was also decent.
Itinerary:
I had covered the complete circuit within 8 nights 9 days. My journey started on 16th July 2021 and ended on 24th July 2021. Please read the below-mentioned outline of my journey :
Day 0 : Started Journey from Delhi by taking Volvo to Shimla.
Day 1 : Got down at Aut and transferred to Jibhi via Tempo traveller. The evening and night were hopping at Jibhi waterfall and cafes.
Day 2 : Proceed to Chitkul ( 6 to 7 hours journey). Evening and night was definitely an amazing one to visit Chitkul temple, village and India's last dhaba from Indo Tibetan border. The night spent at a beautiful camp.
Day 3 : Day started with Chitkul riverside hopping and then after a sumptuous breakfast we proceed to Nako via pooh. Evening at Nako while visiting Nako Monastery, Nako lake and a short village walk. The night spent at Nako.
Day 4 : Entered Spiti via Sumdo (the first spiti village) and headed to Gue Mummy , Tabo Monastery and finally reached Kaza, the largest town of Spiti. The night spent at kaza.
Day 5: Supercharged and done my bucket list places which are Langza, Hikkim, Dhankar, Komic and Key Monastery. An evening spent with shopping and café hopping at Kaza.
Day 6: Started early to reach Chicham bridge, Kunzum Pass and Chandratal. Camping for the night!
Day 7: Started early and reached Manali via Rohtang Pass. Got evening bus from Manali to Delhi.
Day 8: Bid Adieu and reach back to Home
Acclimatizing
Spiti is situated at a very high altitude ( 3300- 5000 mt) and to explore the valley you need to be fit. It needs proper acclimatization for every traveller either their first visit or many times visit of these places. It is advisable to plan your journey slow. You must halt halfway in Kinnaur or Manali which helps you to adjust the uphill and area accordingly. Those who suffer from lung diseases like asthma or breathing problems or heart issues are advised to consult their doctors before planning the trip.
Must visit places in Spiti
Spiti is a place you need at least 20 to 30 days to touch all the places. Here I am jotting down the most visited places in Spiti which you can cover within 10 to 15 days and can do the full circuit too.
- Tabo Monastery
- Gue Village
- Dhankar Monastery
- Kaza
- Langza
- Hikkim
- Kibber
- Komic
- Key Monastery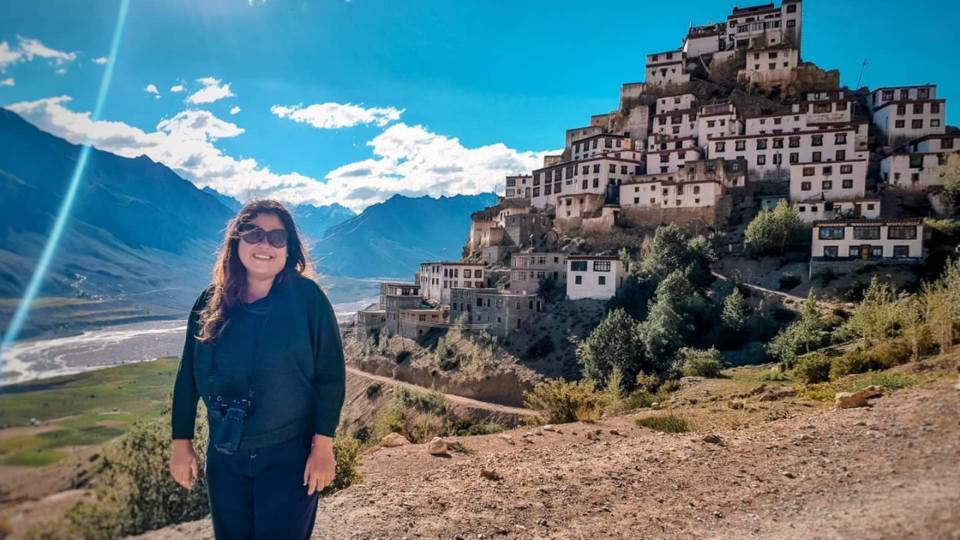 - Chicham Bridge
- Kunzum La
- Chandratal
Famous Treks of Spiti:
Pin Parvati Trek
Pin Bhaba Trek
Kanamo Peak Trek
Mud Valley trek
Parang La Trek
Cultural & Religion Values of Spiti
Spiti Valley, often alluded to as the 'land of Lamas', is a Buddhist land. Spitians follow Vajrayana Buddhism, similar can be found in Ladakh and Tibet. Spiti Valley is dabbed with a few antiquated monasteries and is a cultural and social community for Buddhists. 62% of the number of inhabitants in Lahaul and Spiti Valley are Buddhists, 36% are Hindus and the rest is isolated among Muslims, Christians and different religions. Buddhism in Spiti became famous between the eighth century.
Tourism and horticulture are the principal livelihoods for the local people of Spiti Valley. Guesthouses, hostels, homestays, cafés, stores, travel services and trinket shops have grown in the spaces where a boom in the travel industry has started. Green peas and potato cultivating are common. other occupations incorporate government occupations, business, and craftwork, and private jobs.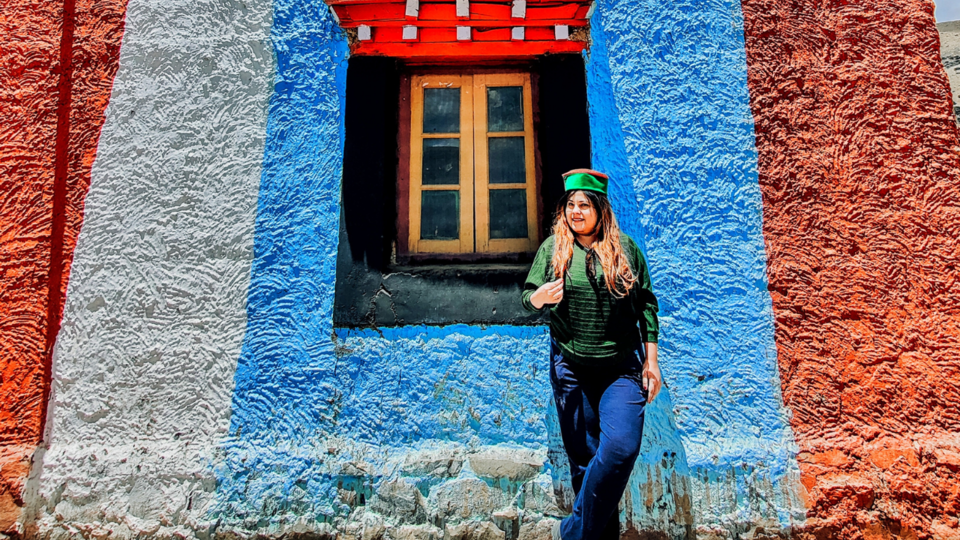 Language of Spiti
Bhoti, Hindi, English and Sanskrit are the main languages here.
Food
You can easily find basic Tibetan food like momos, Thupka but they have some unique local food too. Thenthuk, sea buckthorn tea, white meat sandwiches are some of the local food apart from the mainstream food like Maggie, paratha, rajma chawal etc.
Shopping
In Kaza or Tabo, you can find gemstones, woollen stuff, magnets, incense stick, prayer flags etc to buy.
Best Time to Visit
May to early October is good to explore summer expeditions and most of the places. But if you want to cherish the white snow land in Spiti then February to April are the good time to experience Winter Spiti.
Is Spiti safe to travel solo??
I believe safety is in your hand. If you are travelling solo then you must research about the place before visiting. I found the local people here are very humble and supportive. The majority of the valley are simple villagers and the crime rate here is zero.
But there are other tourists too. Also because of barren land, most of the places has no commute system or zero network. So make sure to drive sensibly, did not take any unnecessary risks like hopping at night or drink with strangers, do not wander alone into the wild, know before travelling and try to visit before sunset then Spiti Valley is a safe place to visit.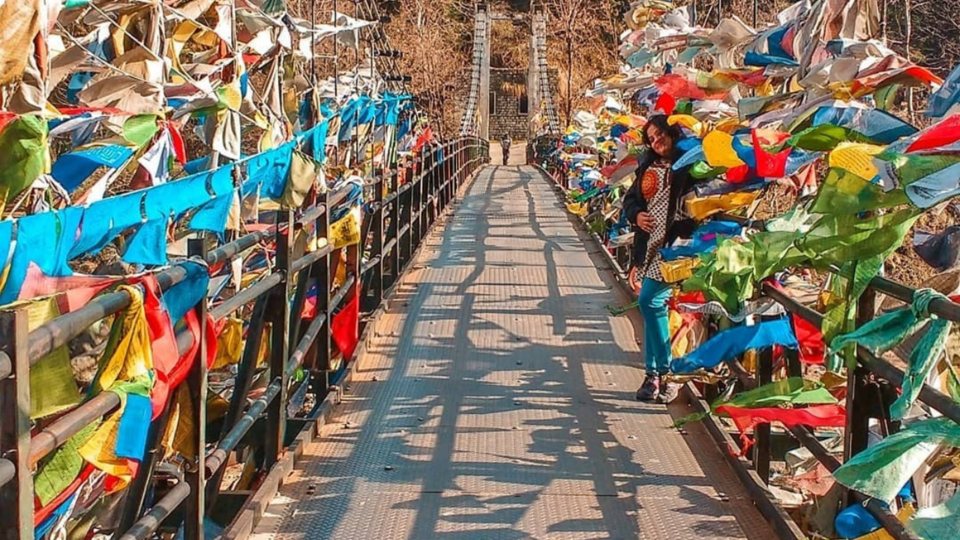 Altitude Motion Sickness (AMS)
Whenever you go to any high altitude are AMS can happen. I too had AMS effects at Nako village and I know how difficult it was. I was running out of my breath and could not walk properly even at market too. Nausea, Vomiting, chest pain, I suffered. I took Diamox and had plenty of water, also I took proper rest and tried to walk but not taking any drastic step. I only tried my best when my body permitted me. So, please take medicines, drink water and take proper rest when you travel any high-altitude area. It can hit anytime with anyone. (Please consult your doctor before taking this trip, in case you have any health issues)
Let me know , if you want any advice for Spiti and do not forget to check my Spiti Series here (SPITI SERIES) Do Subscribe the Blog and Youtube to get more travel updates 😊
Ready to travel for free? Earn credits and redeem them on Tripoto's weekend getaways, hotel stays and vacation packages.