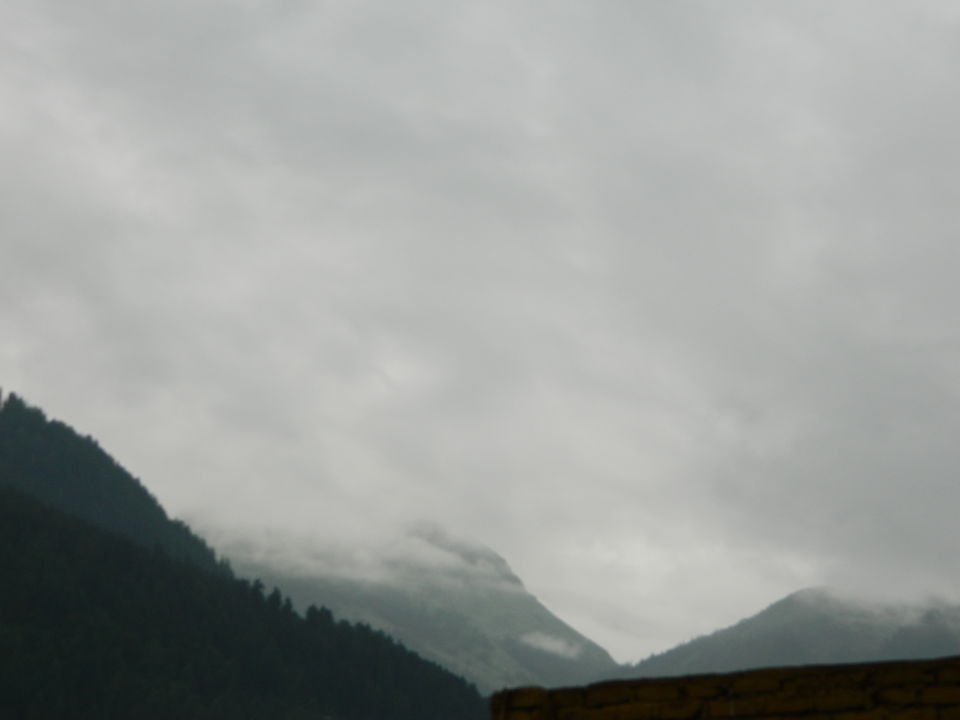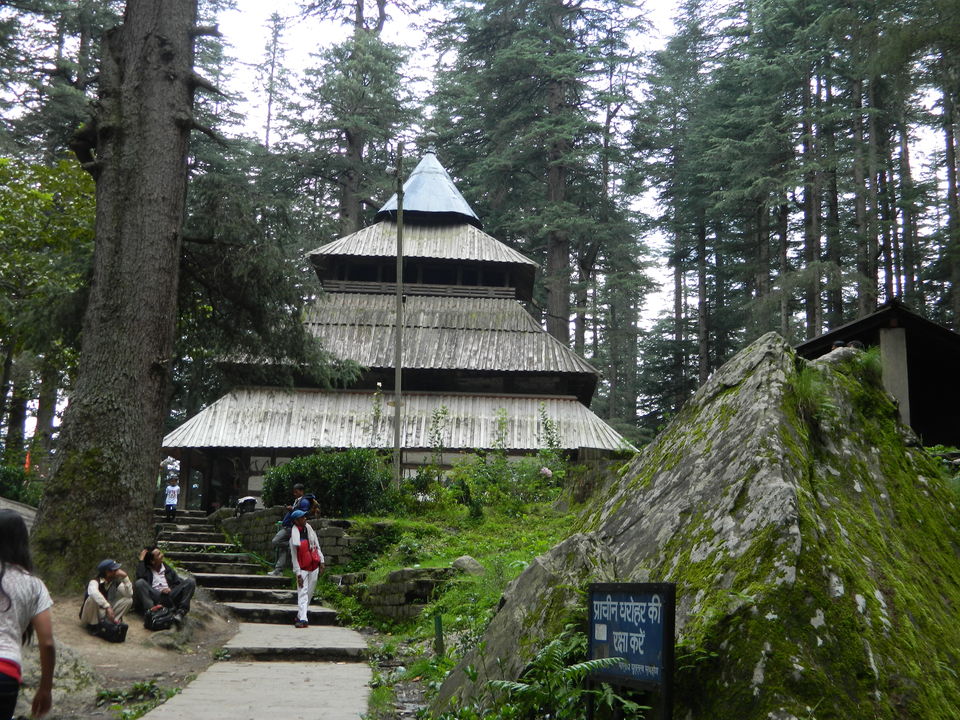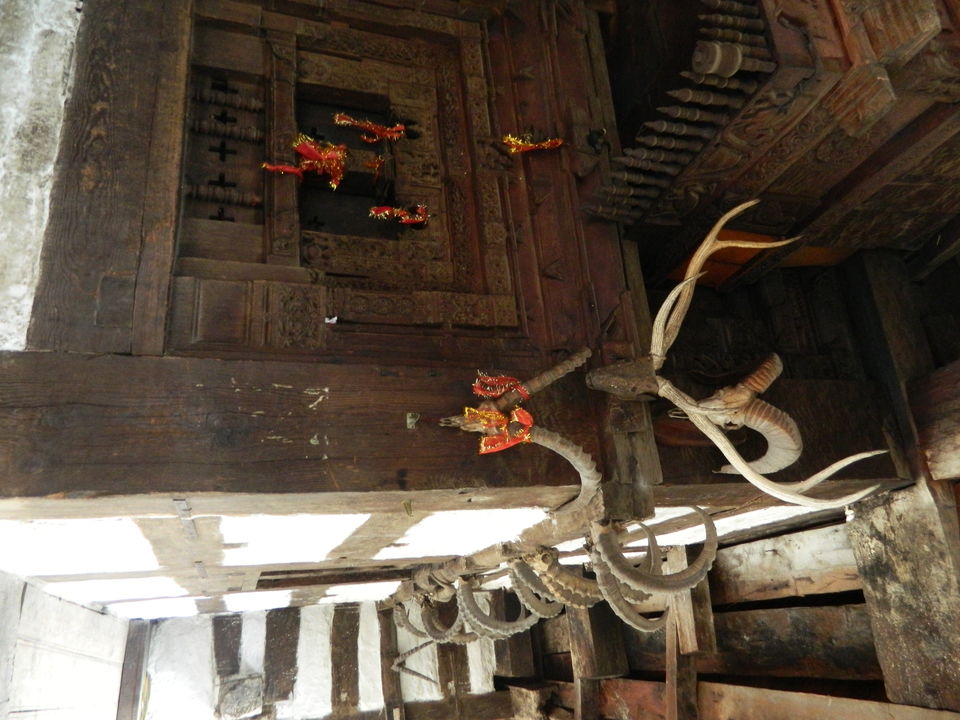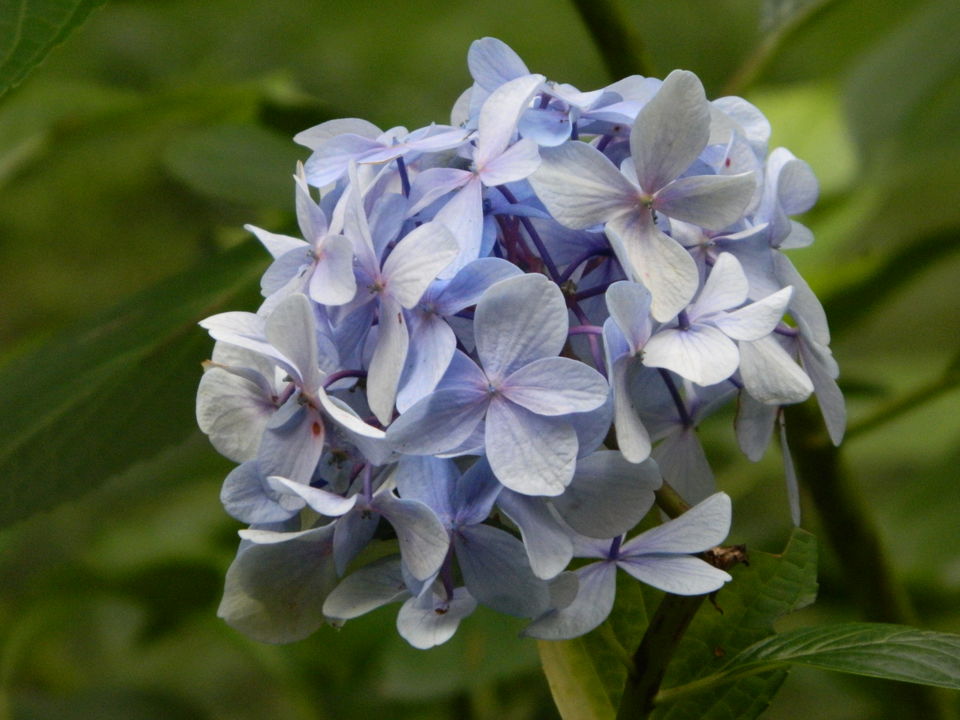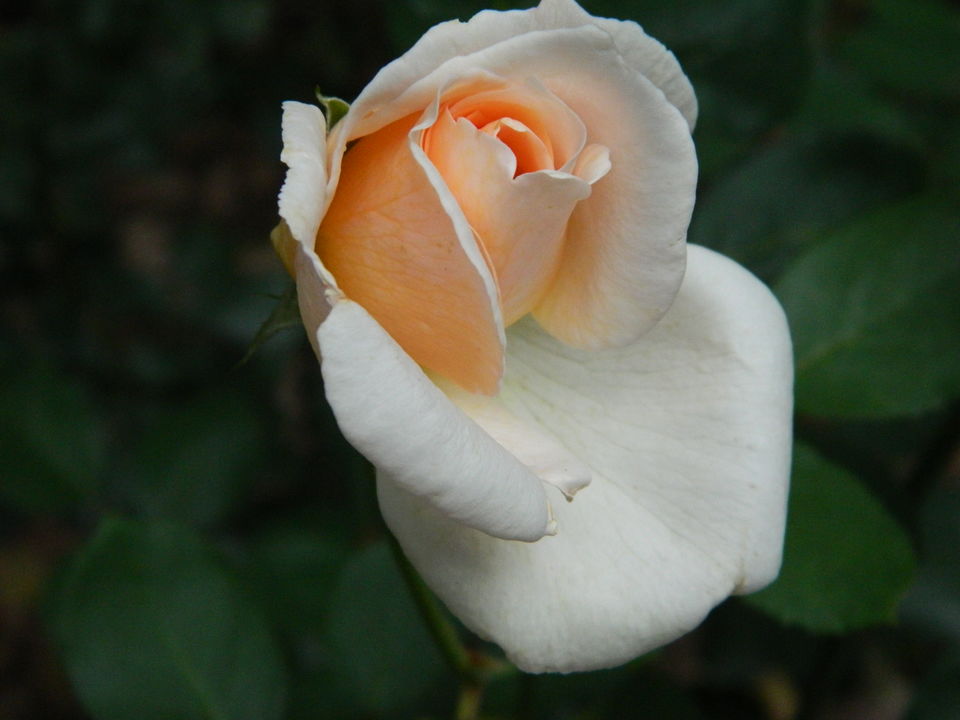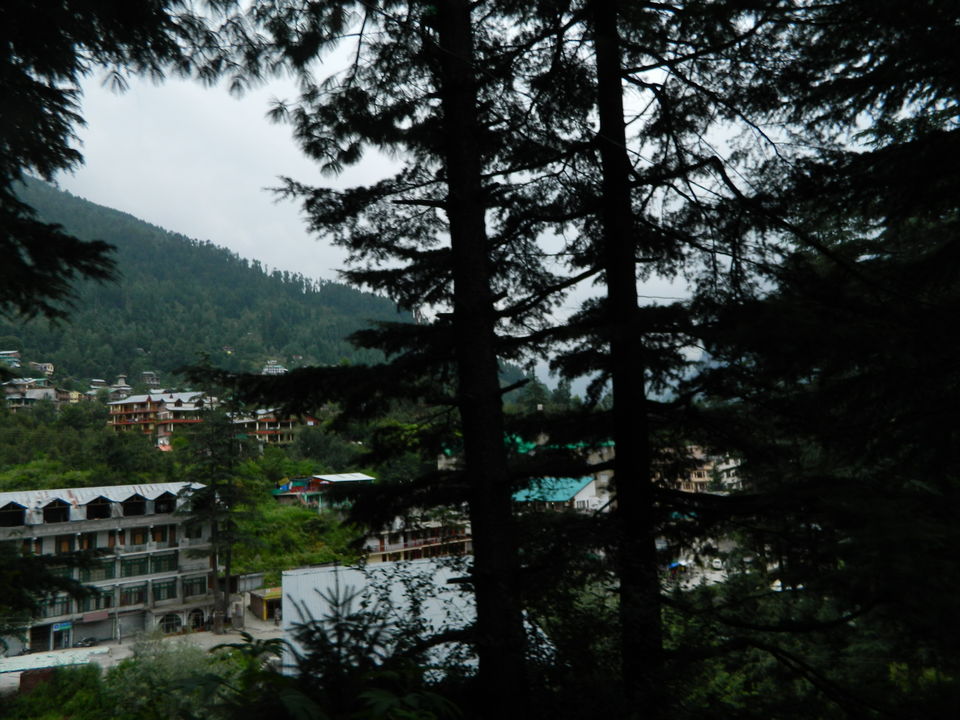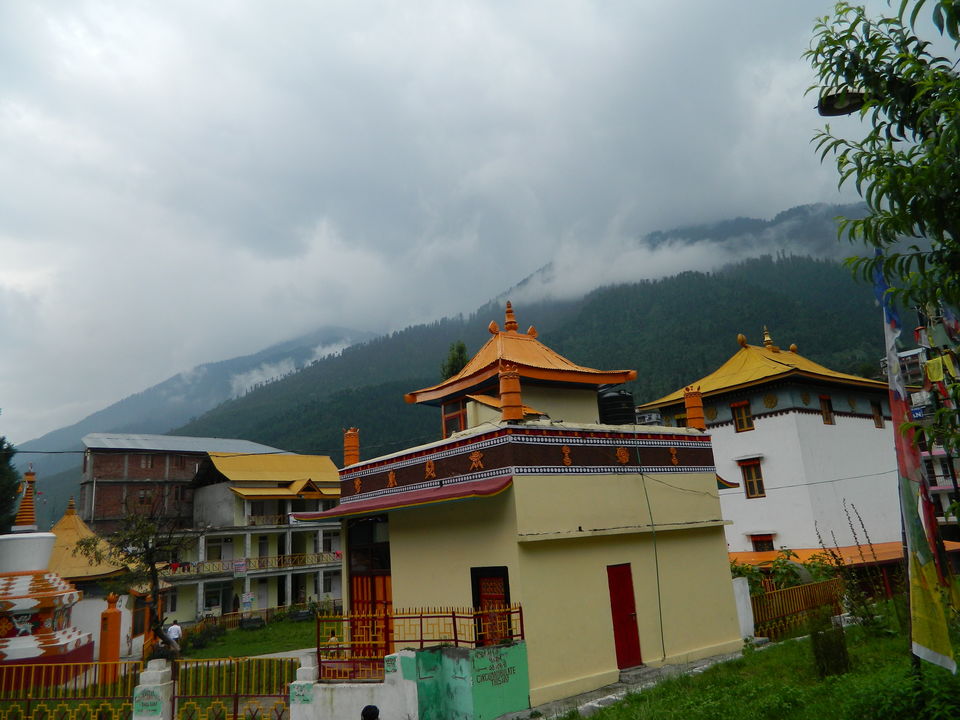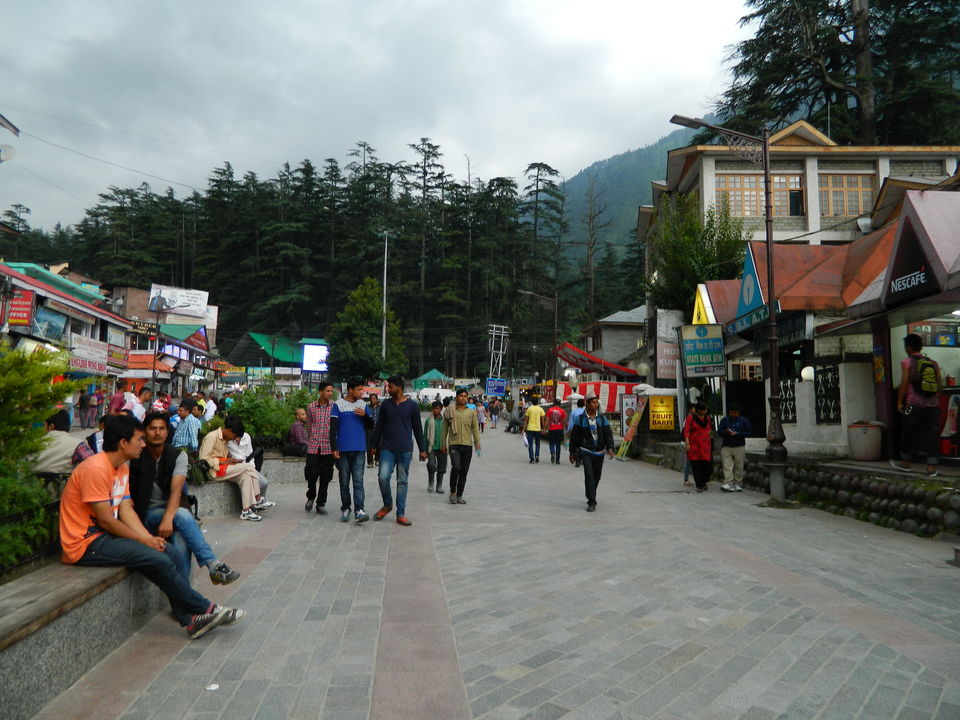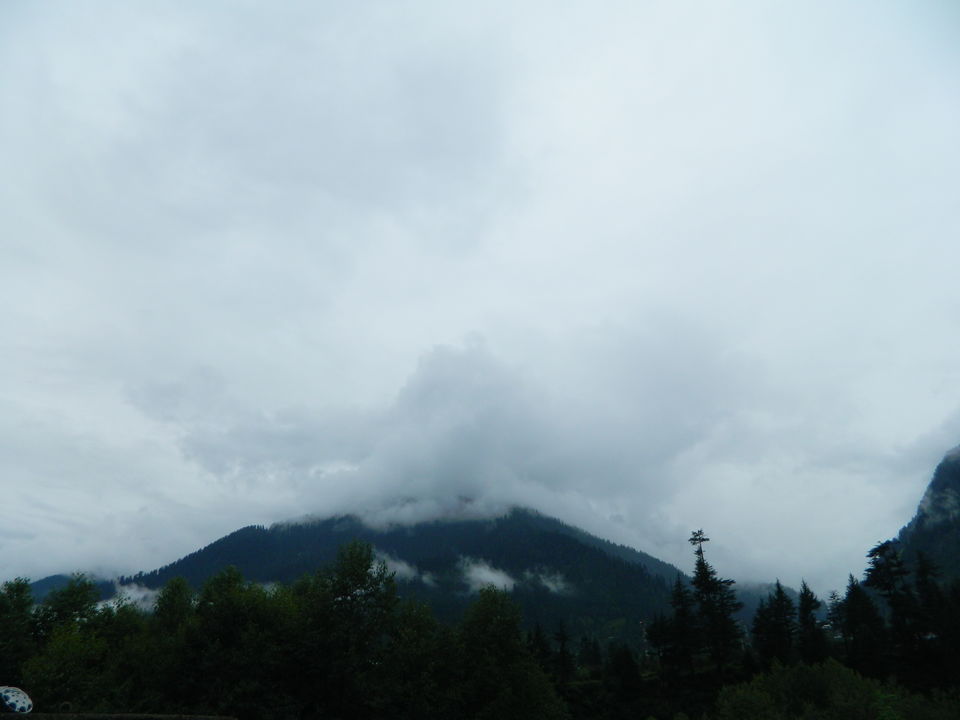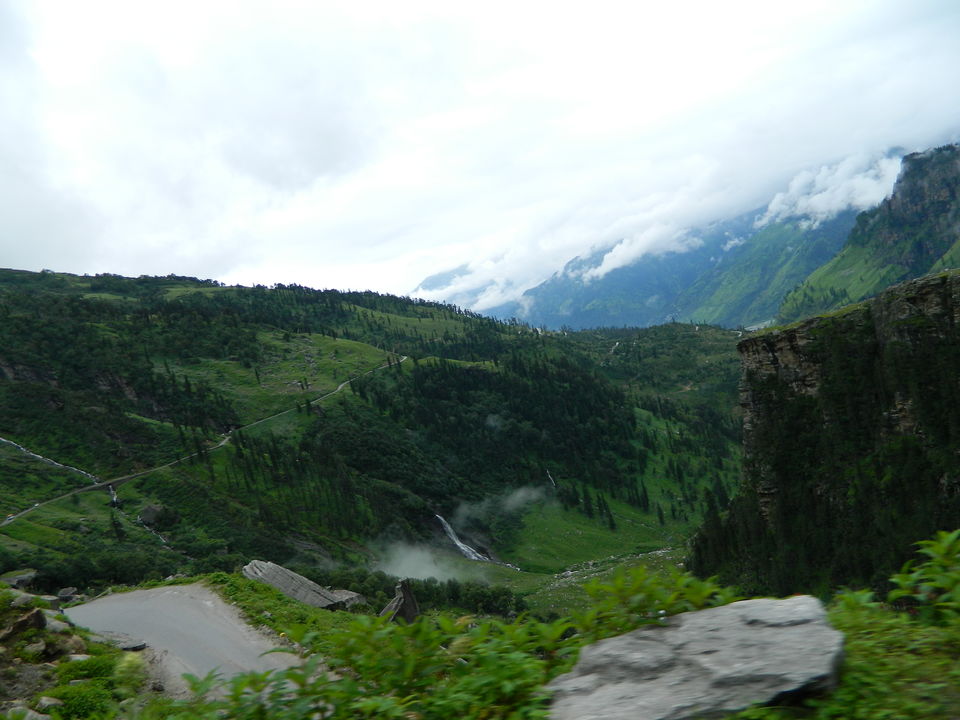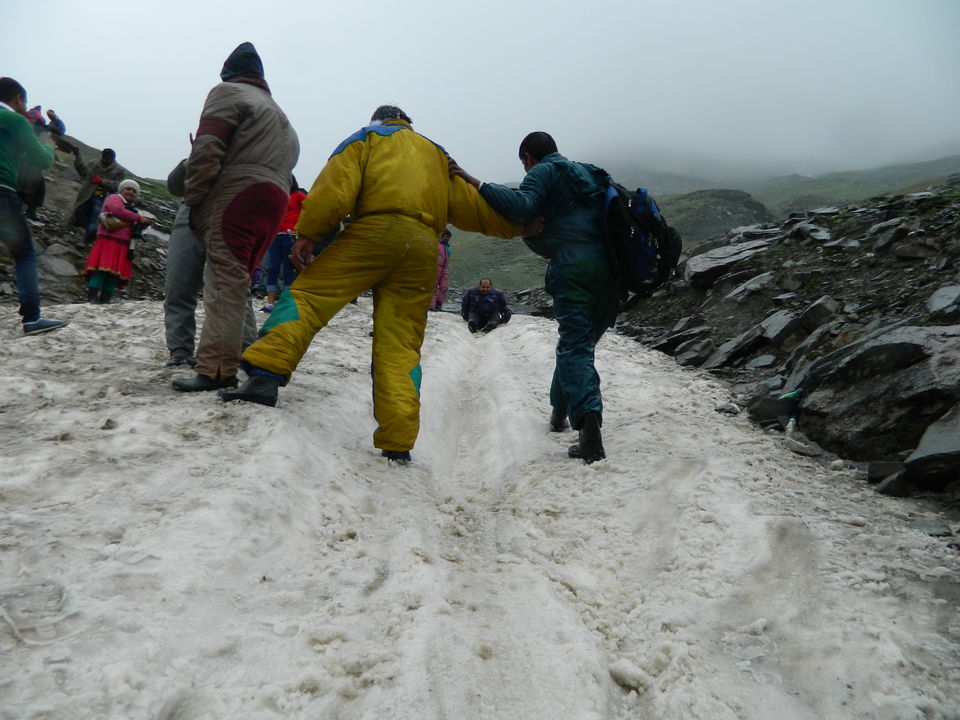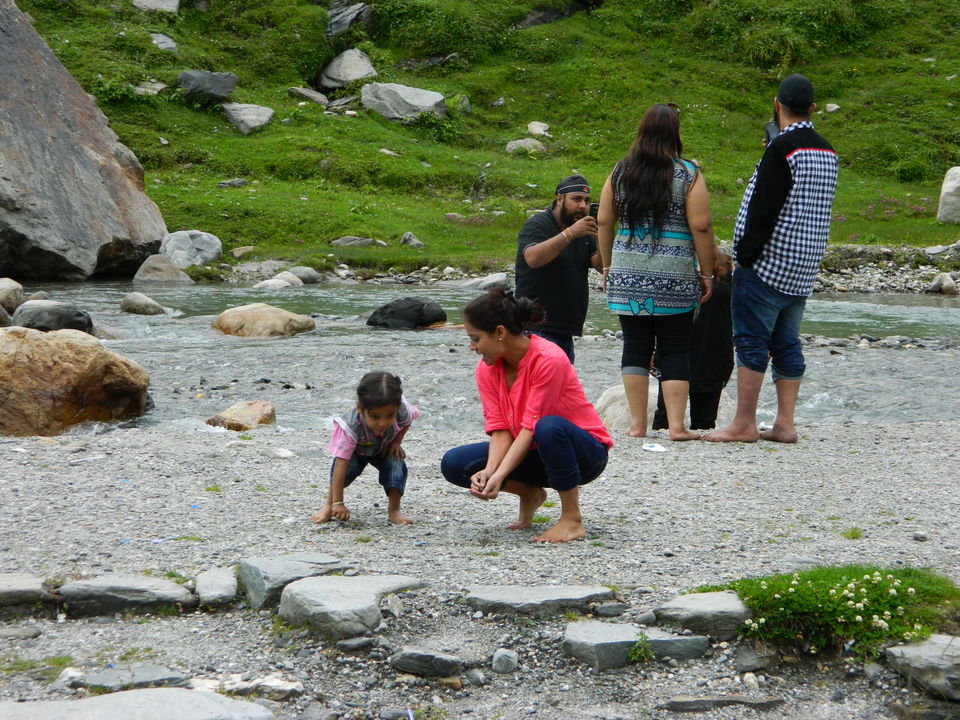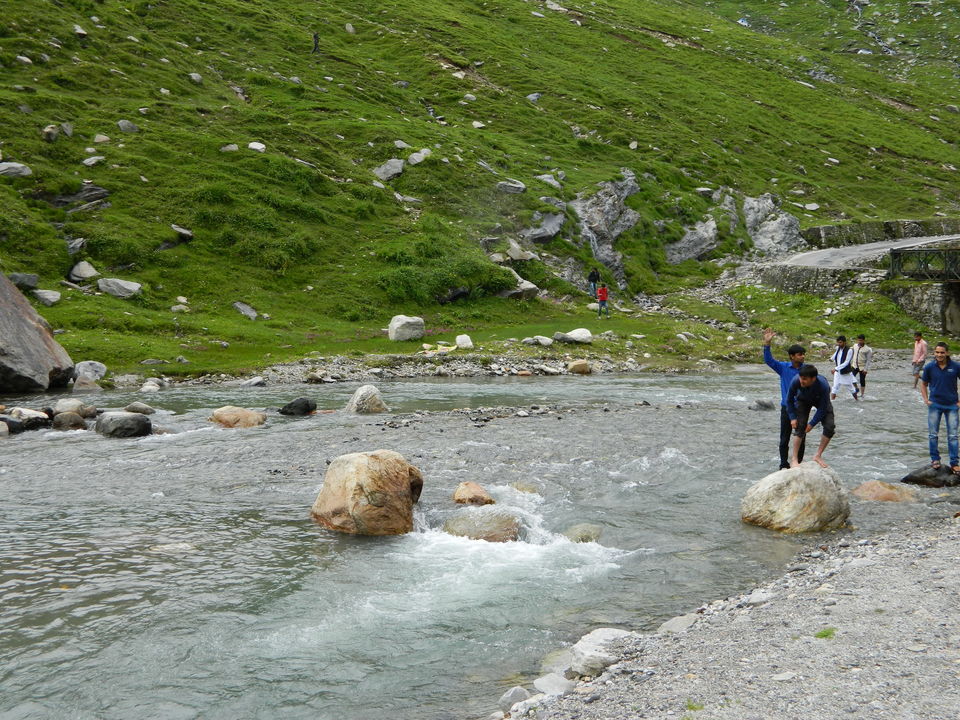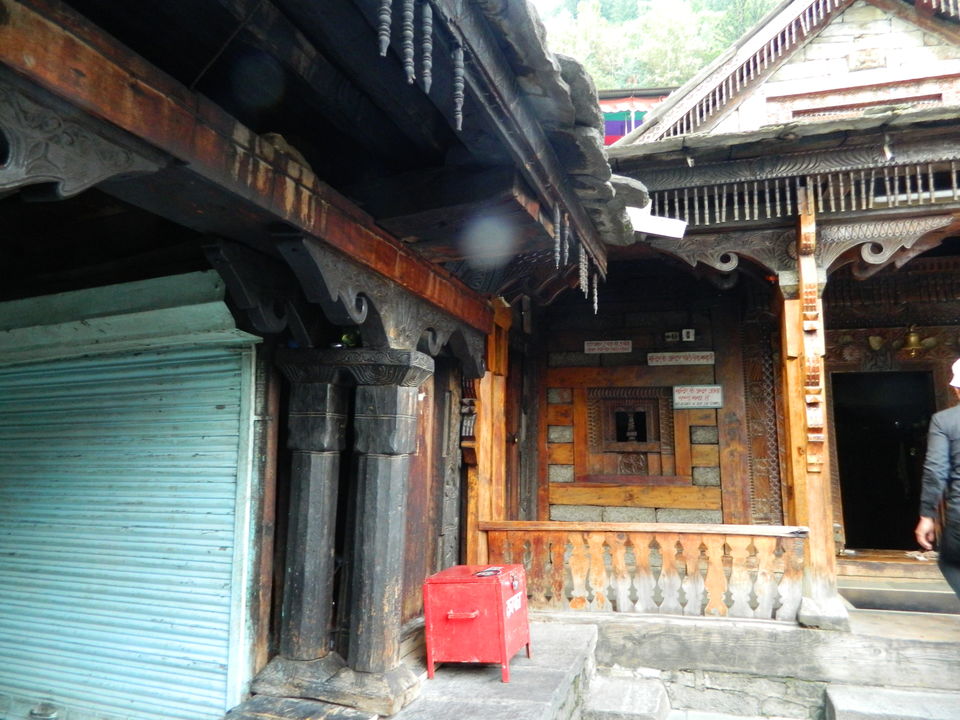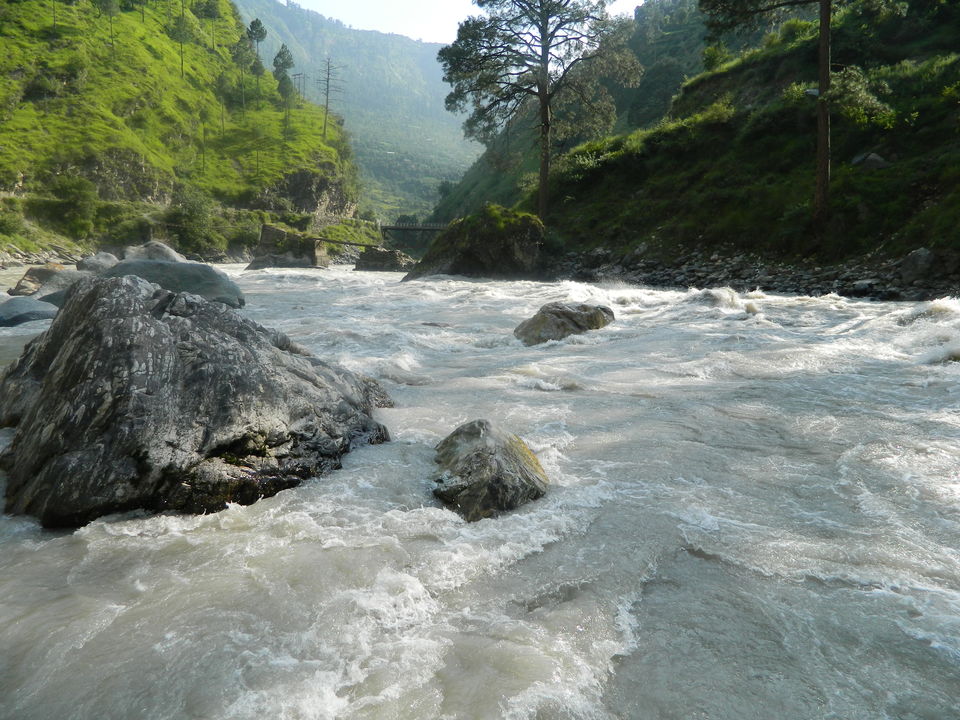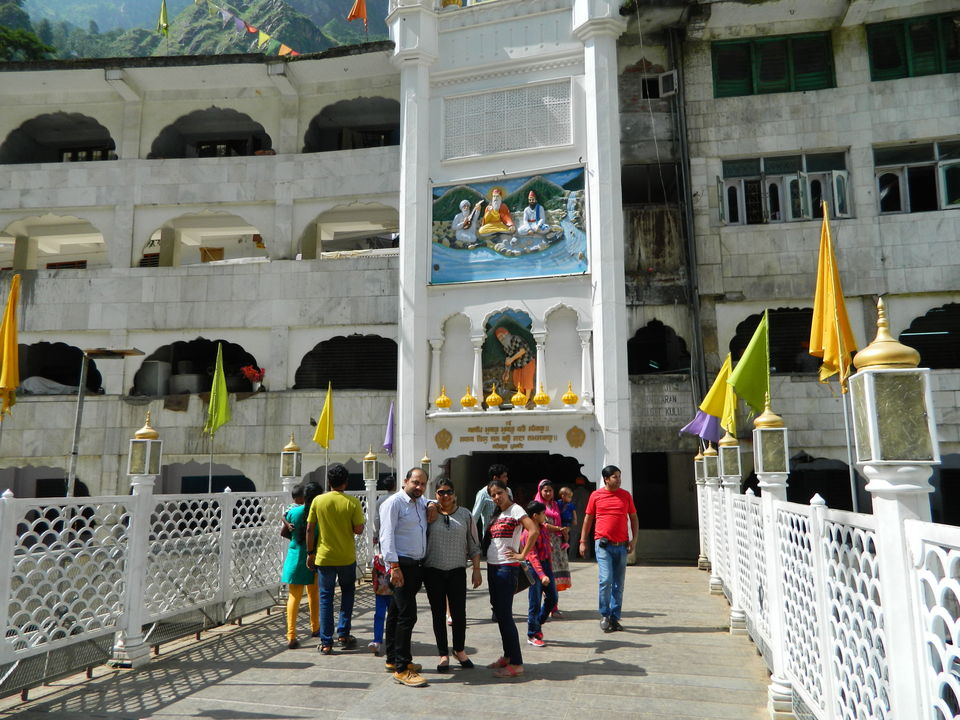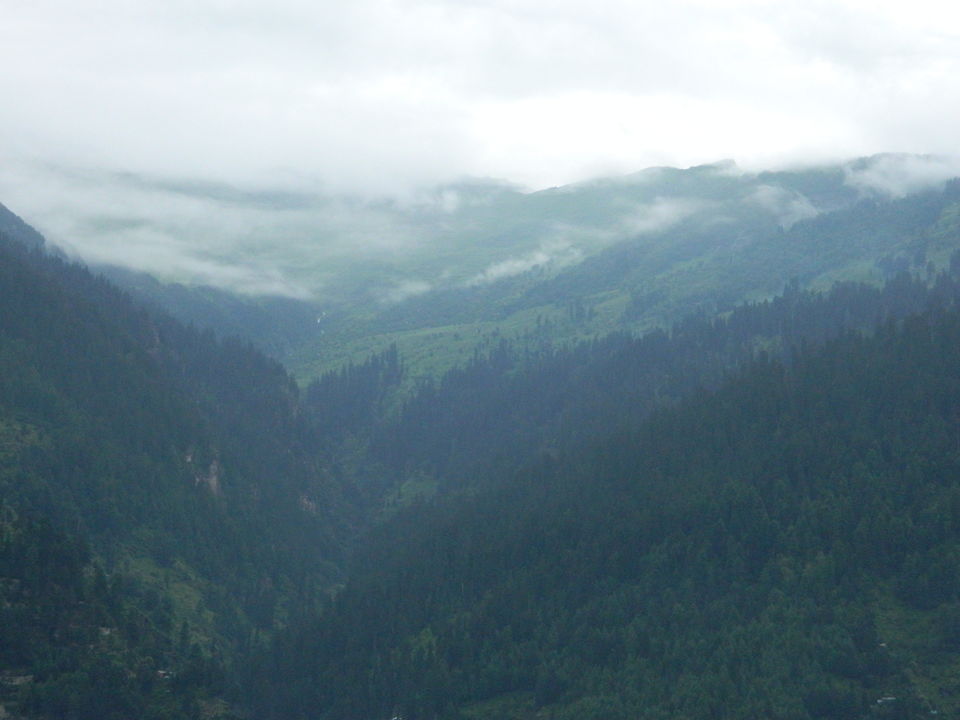 Perched amidst snow-clad Himalayan peaks and home to picturesque river valleys, Kullu and Manali offers you breathtaking beauty. Imagine tall majestic Himalayan mountains, beautiful winding roads, small dhabas selling hot beverages at an altitude of 13,500
Well after months of planning and research about where to go I finalised Kullu and Yeah I know its August month and just not right time to visit any hill station. As it was pouring cats and dogs everywhere but this trip was also procrastinated.
So here I start my travel to coolest hill station Manali. I was travelling from Delhi so bus was the only option. After a 15-hours of long bus journey, I reached the hill station. Bus journey has already exhausted me so much that my first half of the day was spent just sleeping and getting my back straight.
After taking good sleep I started my second half taking a stroll on the Old Manali Road. The word 'Old' in the name itself, for some reason fascinated me.
But oh ya! the rain did not leave me even there. Old Manali street looks like a multicultural area with people of all skin colour saying 'hello' to you. It feels like wandering through the cobblestone pathways of the old-time village.
To start with I first visited Hadimba Temple. Let me tell you it has lot of importance in Manali. This wood and stone temple is dedicated to Hadimba, the wife of Bhima, one of the Pandava brothers. It was constructed in 1553, and is located in the middle of the Dhungri Park.
The structure has a four-tiered pagoda-shaped roof, and a carved doorway that is embellished with figures of Hindu gods and symbols. Ghatotkach, the son of Bhima and Hadimba, is also worshipped as a sacred tree.
According to mythology the temple is built around a cave where Hadimba performed meditation. Hadimba was supposed to have lived there with her brother Hidimba. Born into a Rakshas family, Hadimba vowed to marry one who would defeat her brother Hidimba, who was supposed to be very brave and fearless. During the Pandava's exile, when they visited Manali, Bhima killed her brother.
After spending some time in temple and enjoying the long pine trees I made my way towards Mall Road. Often referred to as the heart of the town, the Mall Road is the focal point of this popular hill destination. Buzzing with activity throughout the day, the Mall Road is close to all places of interest and perfect for street shopping. Lined with multiple hotels, restaurants and bars, this busy commercial centre also houses numerous shops and emporiums.
From Kullu and Kashmiri shawls, rugs, woollen caps, jewellery, to wooden furniture and books, the Mall Road has something for everyone. It also includes smaller shopping zones such as Hong Kong Market, Thai Market, Dragon Shopping Complex, Lama Underground, Shangri La Shopping Complex, New NAC Market and Snow Lion Underground Market.
But if you want to see the original town then do explore old markets. A small shopping area known as Old Manali Market is away from the bustling roads of Mall Road. Old Manali is a small quirky little place in its own. The area offers you shops of funky T-shirts, beads and jewellery, tattoo parlours, wonderful eating joints.
There are also small markets that sell fruit jams, jellies and pickles. So you can have some good stuffs at a reasonable price.
On the second day of the trip I headed for Rohtang Pass. This snow-covered pass is located on the highway to Leh, and is only open from June to October every year. The pass is a gateway to Lahaul, Spiti, Pangi and Leh. Due to its increasingly popularity, the route to Rohtang is often clogged with traffic during the peak tourist season.
However, once you reach, there are facilities for skiing and sledging near the pass, and plenty of photo opportunities for snap-happy tourists.
Perched amidst snow-clad Himalayan peaks and home to picturesque river valleys, Manali offers you breathtaking beauty. Imagine tall majestic Himalayan Mountains, beautiful winding roads, small dhabas selling hot beverages at an altitude of 13,500. It is giving goose bums. I am already feeling excited. It is situated 51 km from Manali.
Rohtang Pass has got the distinction of being one of the highest mountain passes in the world. As I visited this place in August month so snow chances were less but still there were patches of snow left. I hope it's for me. During this time all the activities are closed. But you can still enjoy the snow.
Because of its height oxygen level over there goes down and you may suffer breathing problem. However, my favourite snow activity was sliding down the snow hill and taking nice pictures of the nature. It was actually a treat for my eyes.
Almost spending whole afternoon with snow, I returned to my hotel and must admit I was tired like anything. I don't know when I went to sleep.
On the third day which was my last day also, I was visiting Manikaran and Kullu. Located on the right bank of River Parvati, Manikaran is popular for its hot sulphur springs. It attracts Hindu and Sikh pilgrims, who come here to take a dip in the water which is considered to have healing properties.
According to legend, the springs were created when a giant snake stole goddess Parvati's earrings and then threw them out on the ground here.
The town also contains the huge Sri Guru Nanak JI Gurudwara, which was constructed in 1940 by Sant Baba Narain Har Ji. It is located near the river, and offers bathing facilities for men and women. There are also a couple of temples including the Raghunath Mandir and Naini Devi Mandir in the vicinity.
The next destination was Kullu, which, is located on the banks of the River Beas about ten kilometres north of the airport at Bhuntar. The place is a broad open valley formed by the River Beas between Manali and Largi. This valley is famous for its temples, beauty and its majestic hills covered with Pine and Deodar Forest and sprawling Apple Orchards.
The course of the River Beas presents a succession of magnificent, clad with forests of Deodar, towering above trees of Pine on the lower rocky ridges. Kullu valley is sandwiched between the Pir Panjal, Lower Himalayan and Great Himalayan range.
You don't have any activity to do over there but nature beauty is at its best. Surrounded by the mountains and flowing river in the middle of the valley gives a soothing experience. I was completely in love with the place. I put my legs in the river and relaxed with a cup of tea. The pristine beauty was making me feel happy and releasing my mental tensions.
Last but not the least the very artistic, lively, colourful and beautiful Manali is a must visit for any ardent traveller.