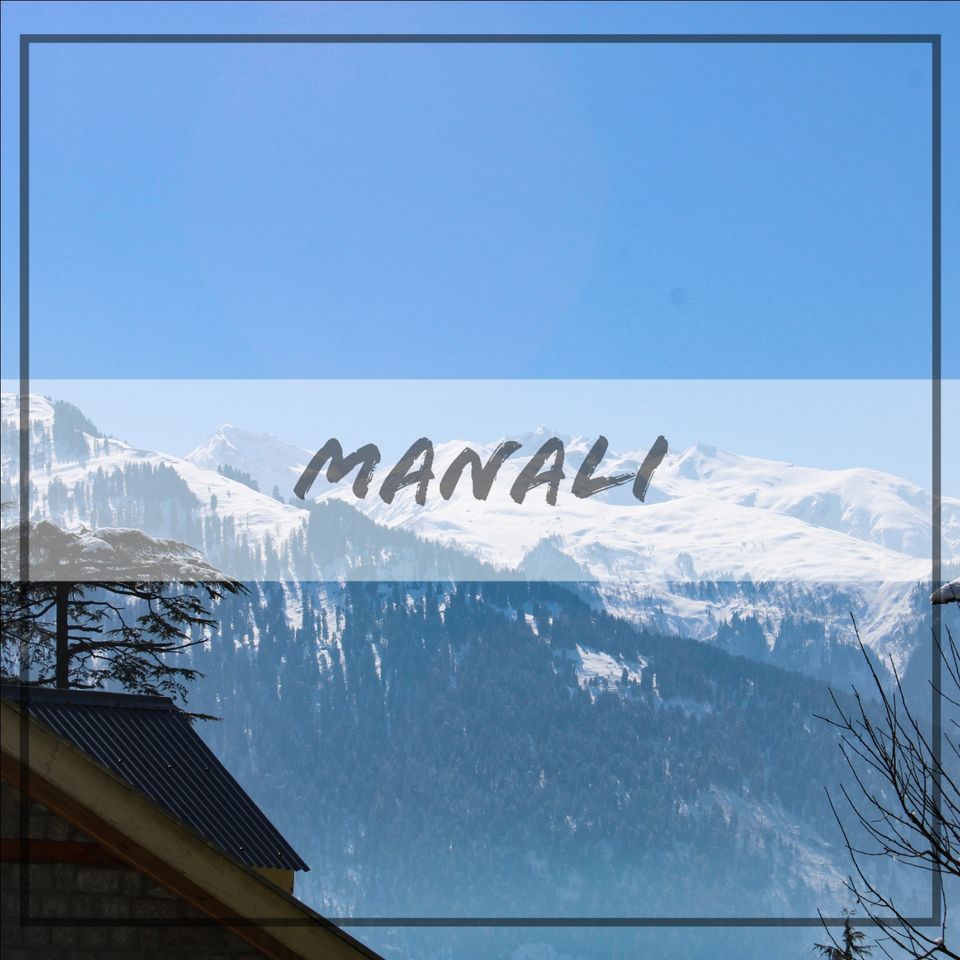 Reached manali by 12 pm, checked into hotel by 1pm and started exploring Manali.
Manali also called a valley of temples, Nestled in between the snow-capped slopes of the Pir Panjal and the Dhauladhar ranges, Manali is one of the most popular hill stations in the country. With jaw-dropping views, green forests, wide spread meadows covered with flowers, attractive blue streams, a never ending fairy-tale like mist long lasting in the air, and a continuous fragrance of pines and freshness - Manali has been blessed with extraordinary scenic beauty.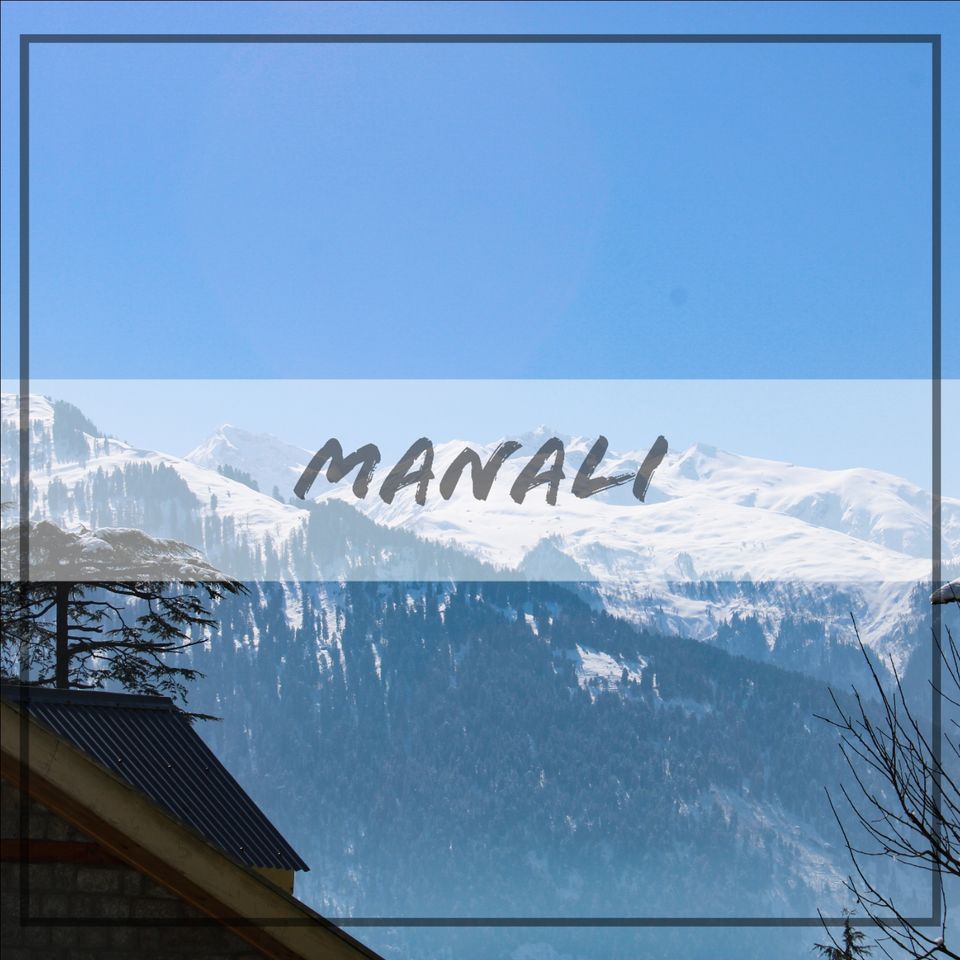 We stayed in old Manali where most of the places are there to visit and near by to every place. Stayed in a very nice budget hotel named Hotel meadows near by Hadimba Temple.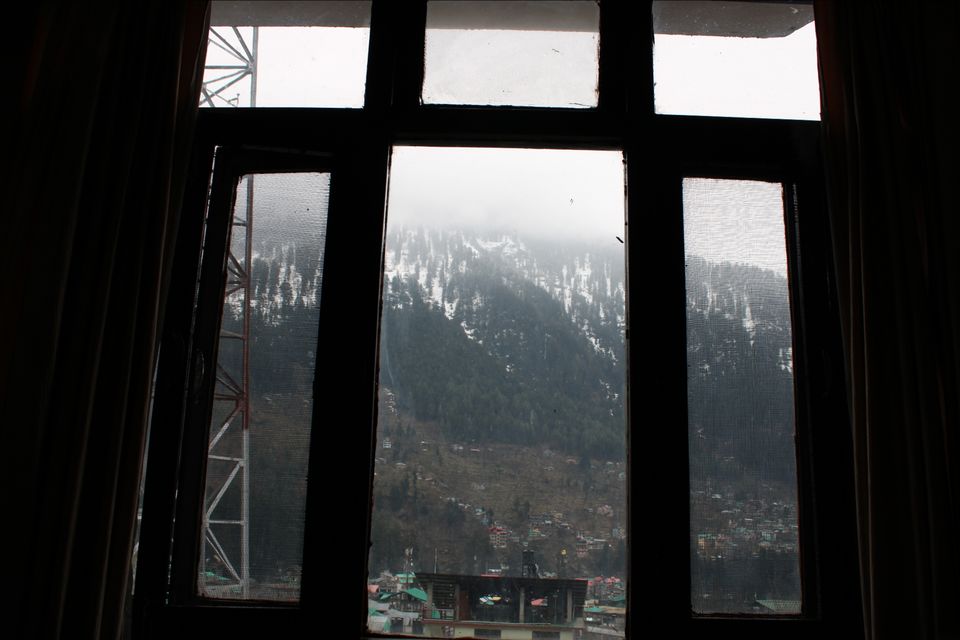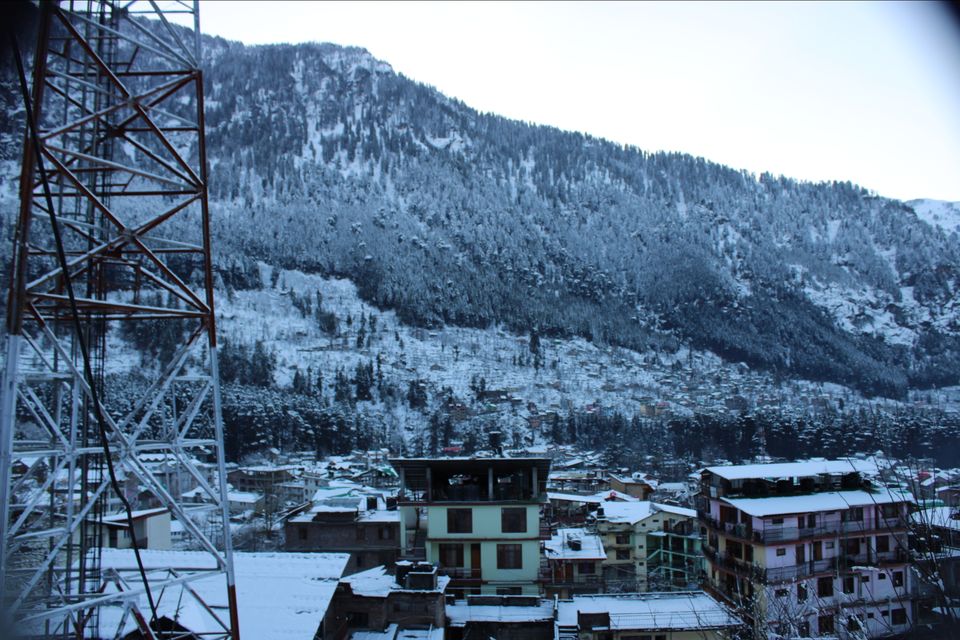 It's raining when we came out of the room and started walking , got upset to see rain as we can't take a good clicks.
Tired Walking up the hill & rushed into a Maggi maker shop n had a good tasty chai and yummy Maggi.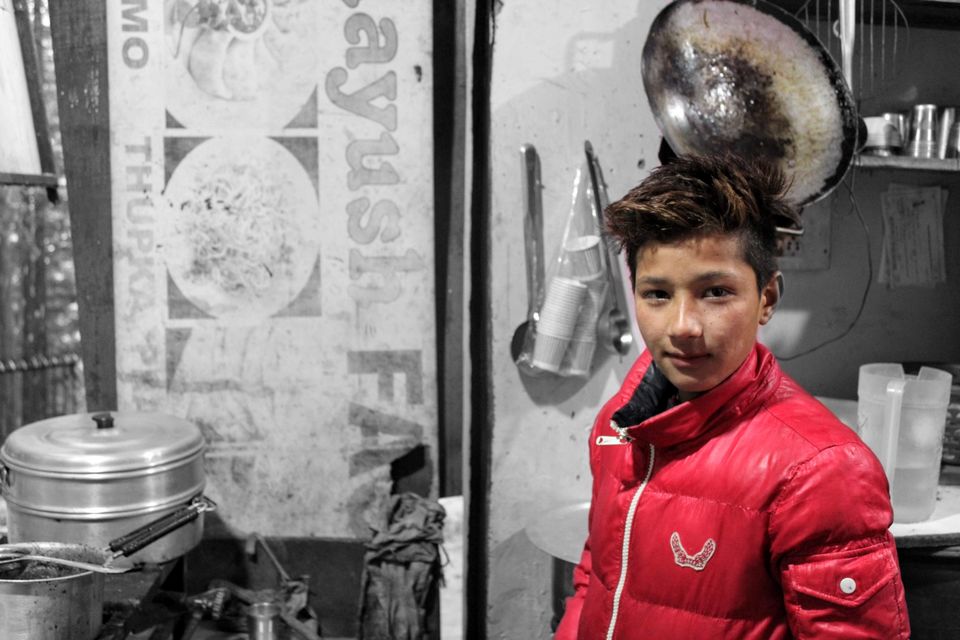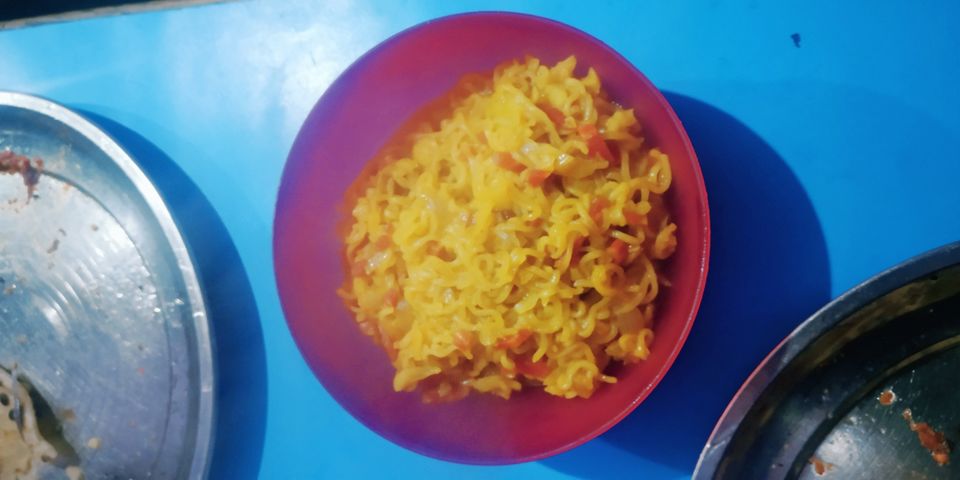 After having our snacks came out of the shop, at once snow started to fall to fulfill one of my wish to see the snow fall. Felt so lucky to see snowing here in Manali itself, or else we have to go to solang valley to play with snow.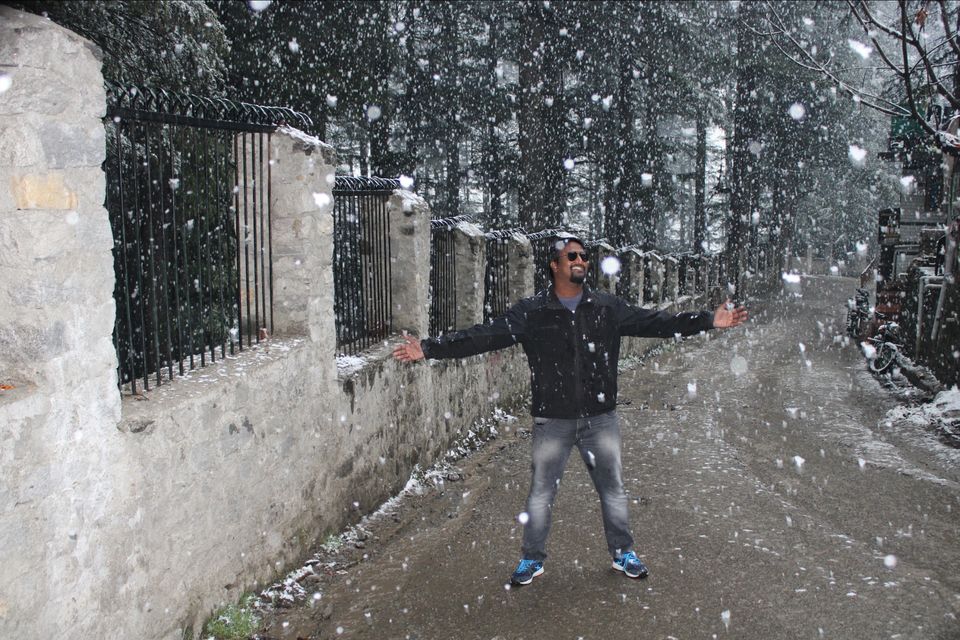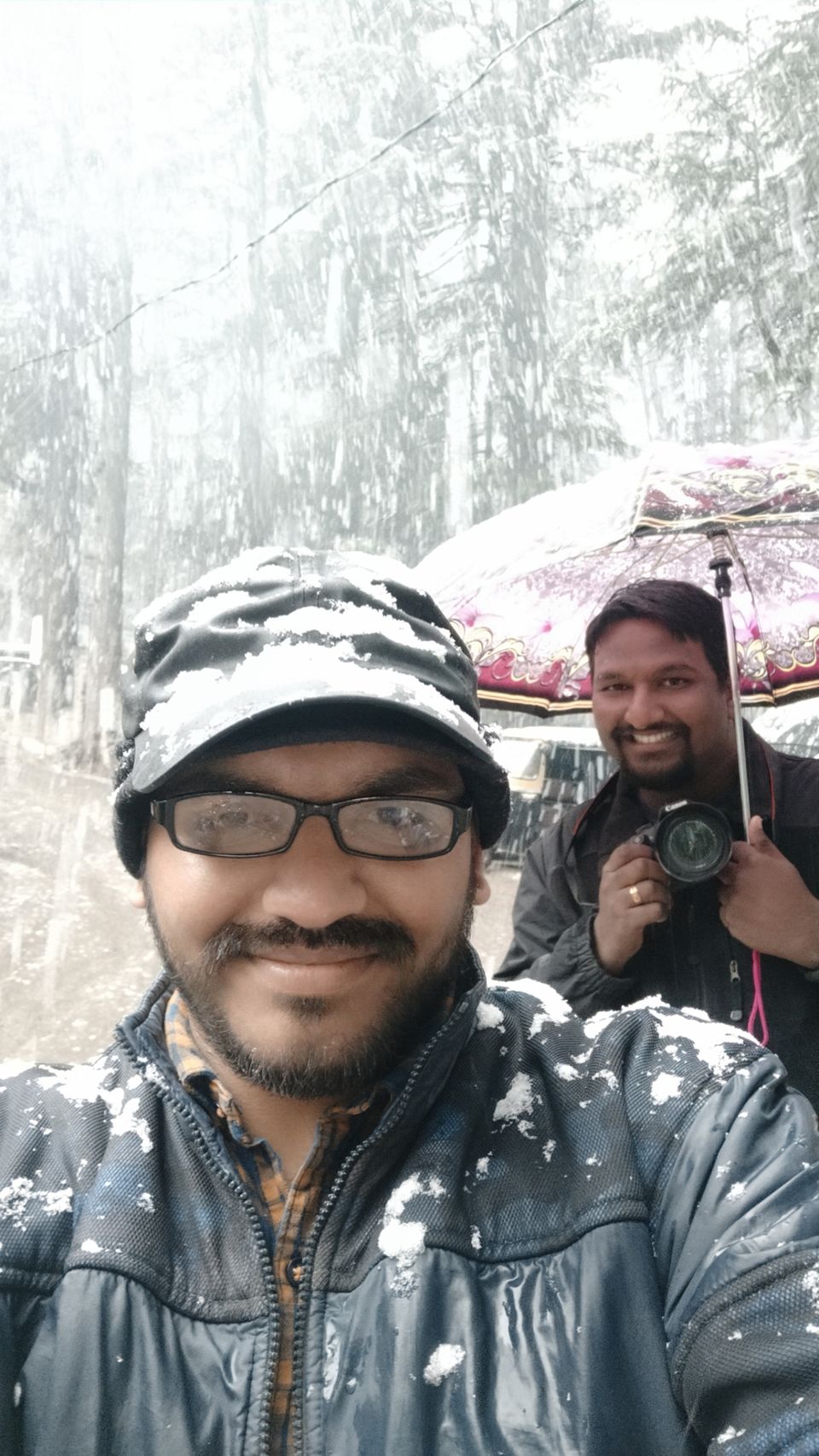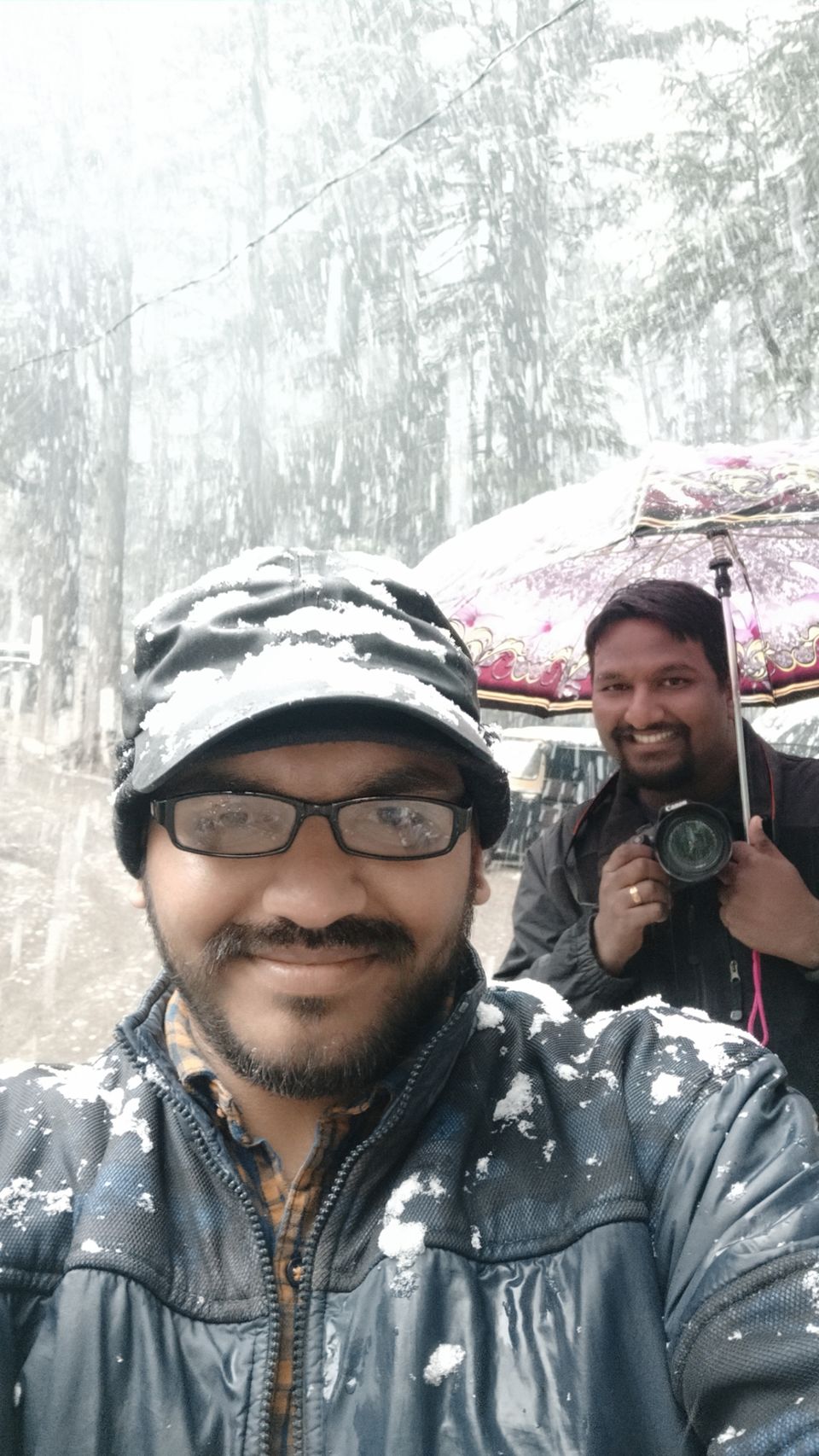 clicked some good photos with happy faces, and walked into the Hadimba temple, thinking that iam so lucky to see the temple covered with snow.
HADIMBA TEMPLE :
Divine and Beauty are the two words that can truly describe 'Hadimba Temple'. This temple is located in middle of the dense Doongri forest in Manali- hill station in state of Himachal Pradesh in India. It is fully surrounded with beautiful silver glowing snow covered mountains and covered by green landscapes.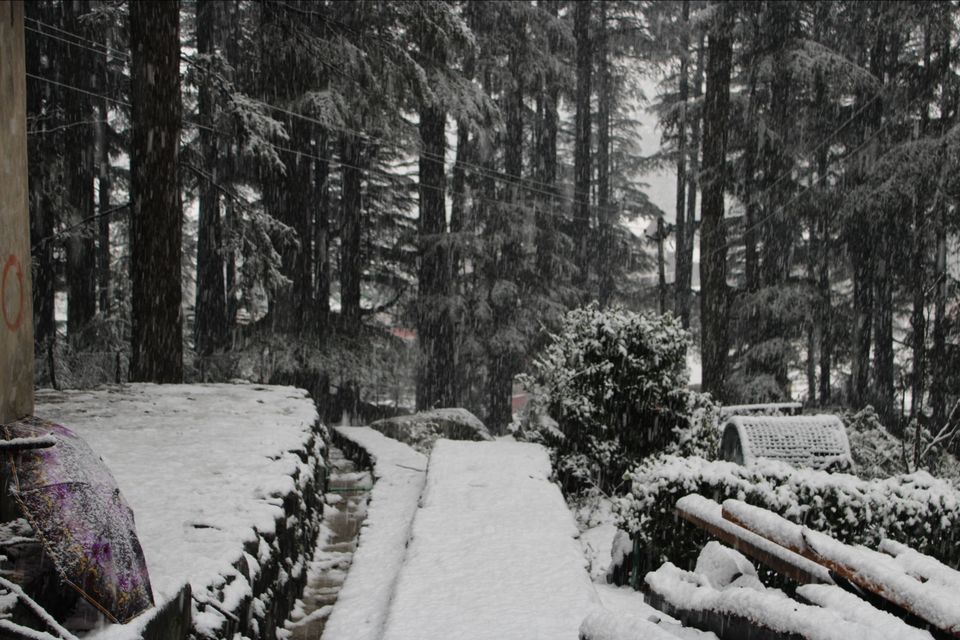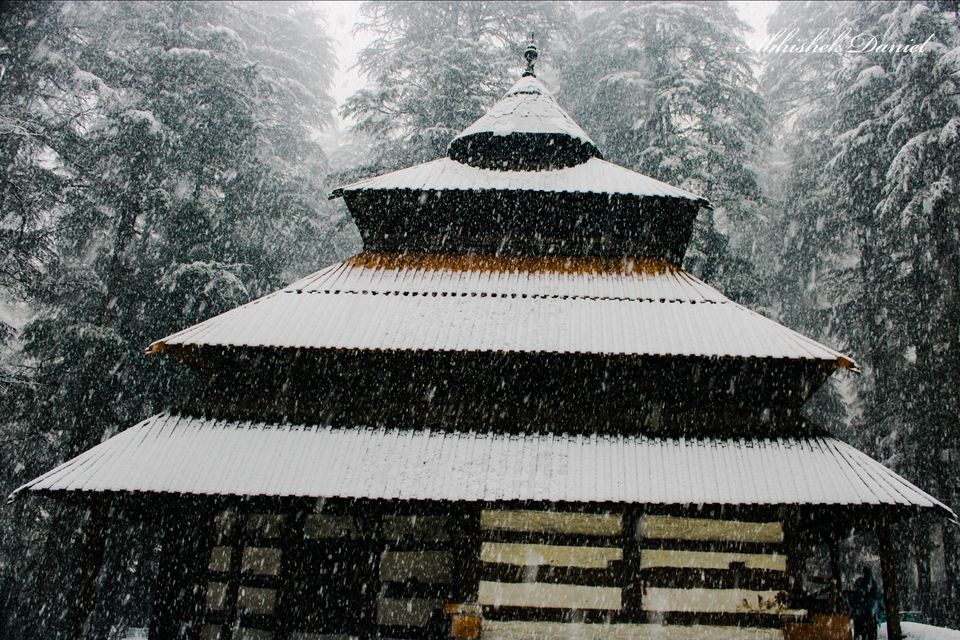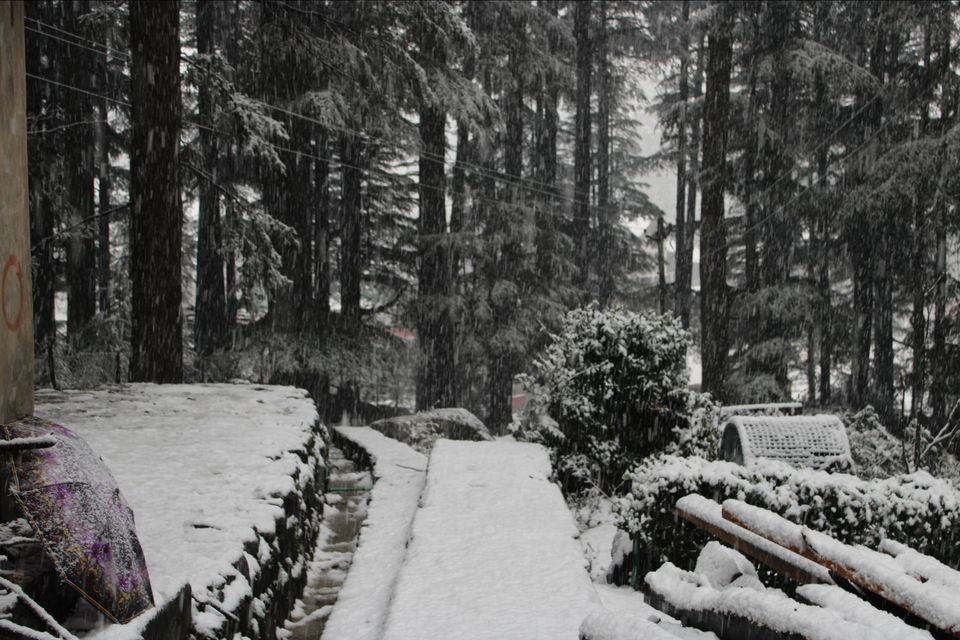 As we are looking at the beauty of nature, time pass away , until the dusk we enjoyed like anything in that show and clicked so many photos. Photographs are the best memories of journey of life.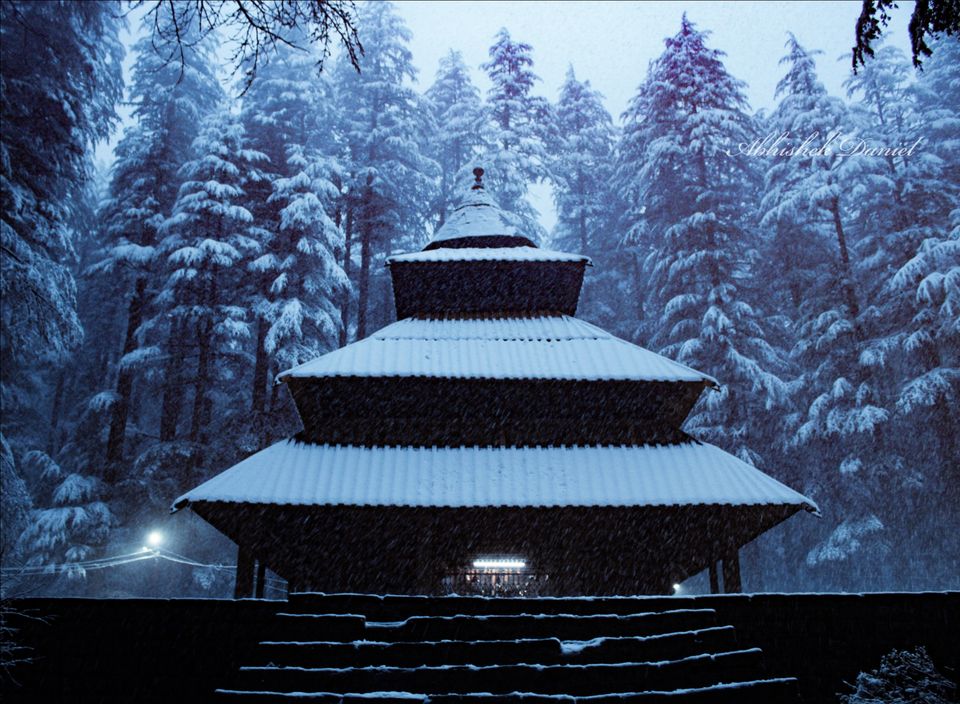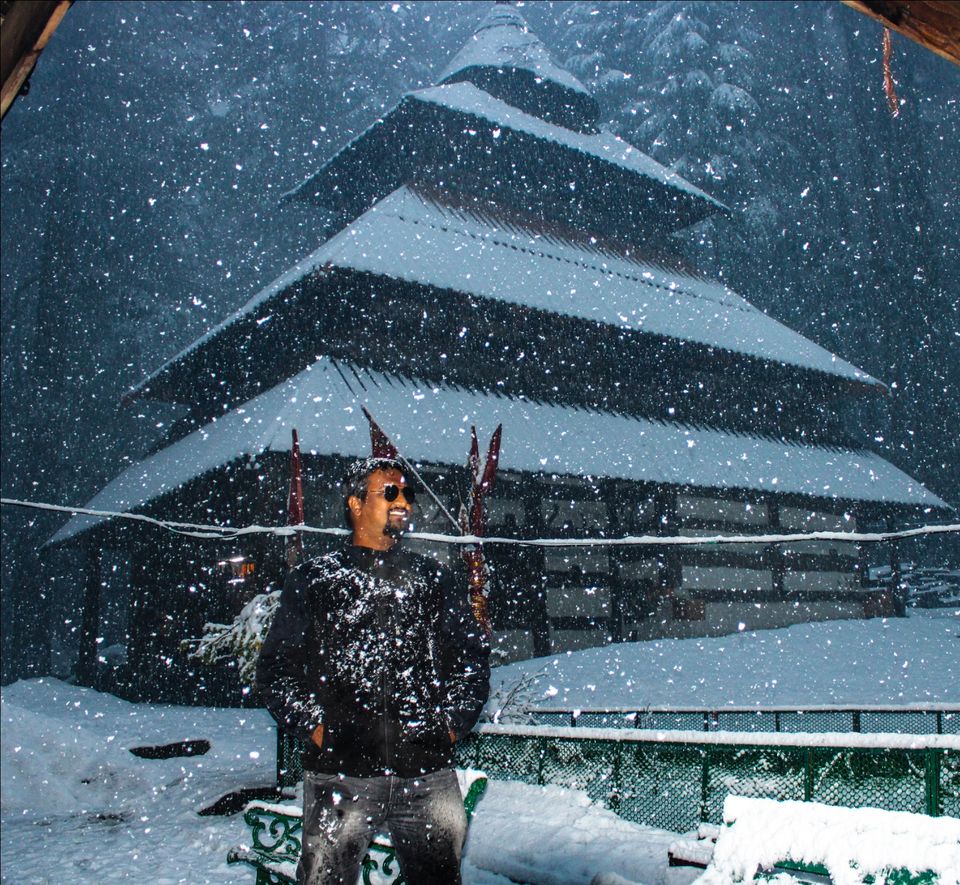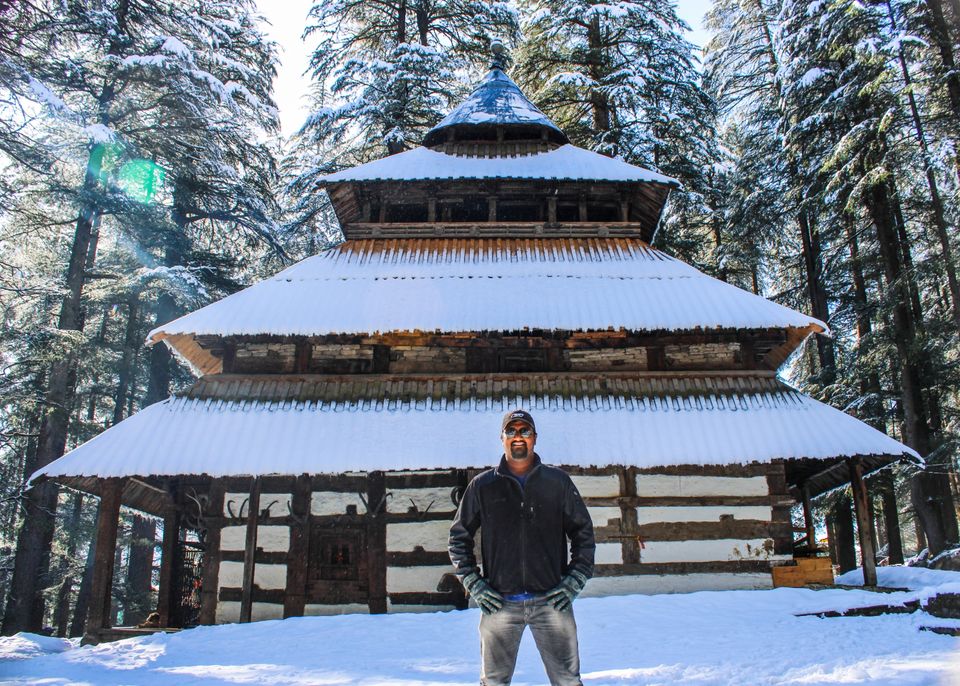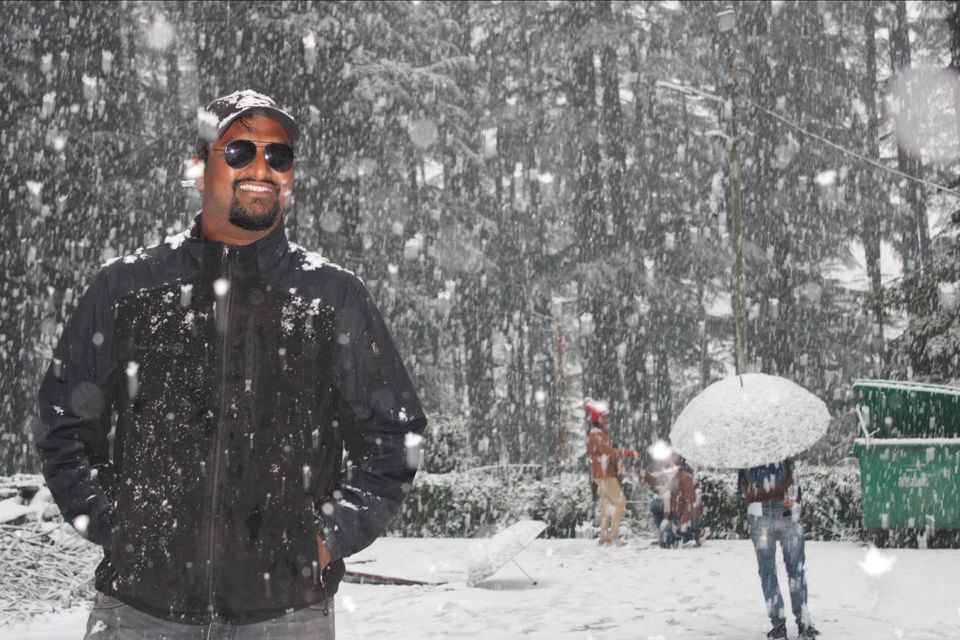 By evening 7.30 we reached hotel , had some rest n finally decided to go for a walk to Mall road of Manali..
MALL ROAD - MANALI :
This is the main commercial hub of the city of Manali. We reached there by closing time of shops, so we just clicked some pictures and reached back to our nest. It's a different feel to experience the night time roaming around the road of Manali.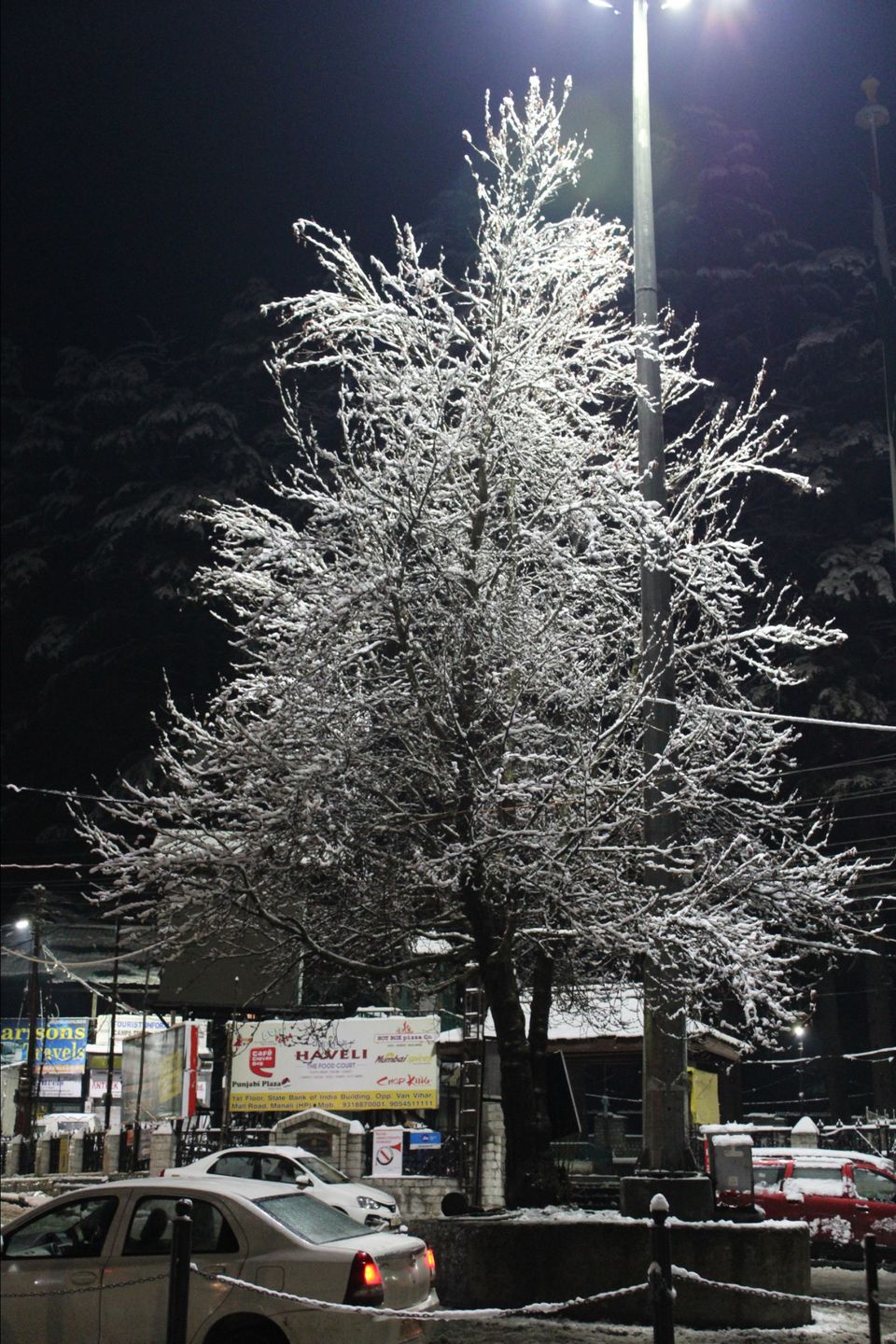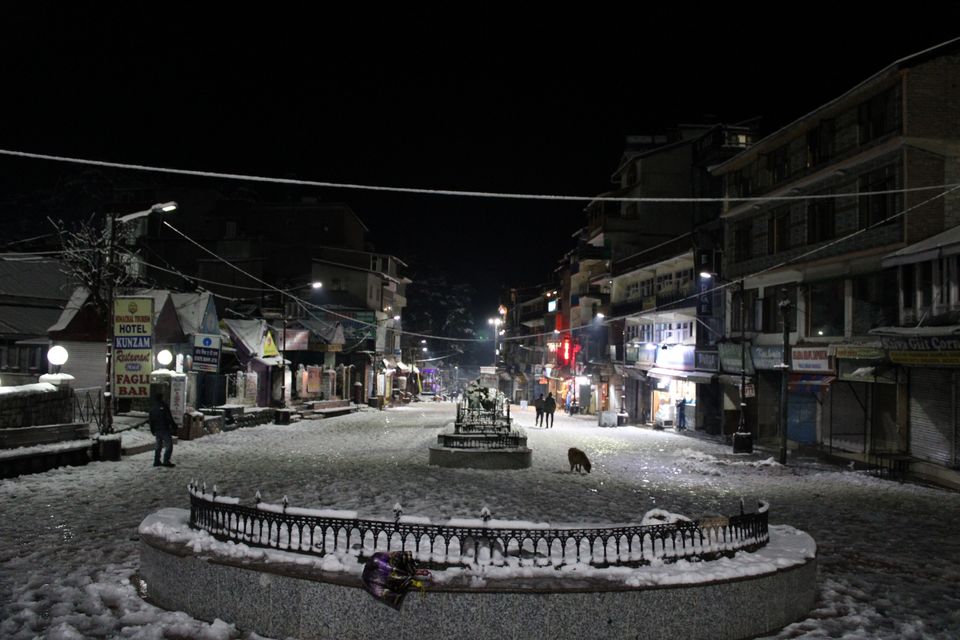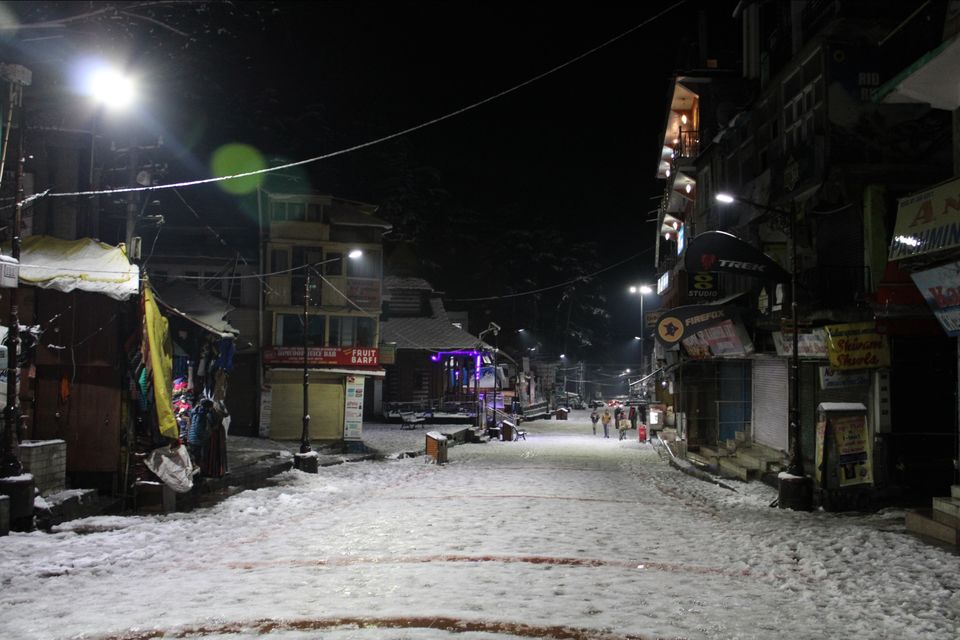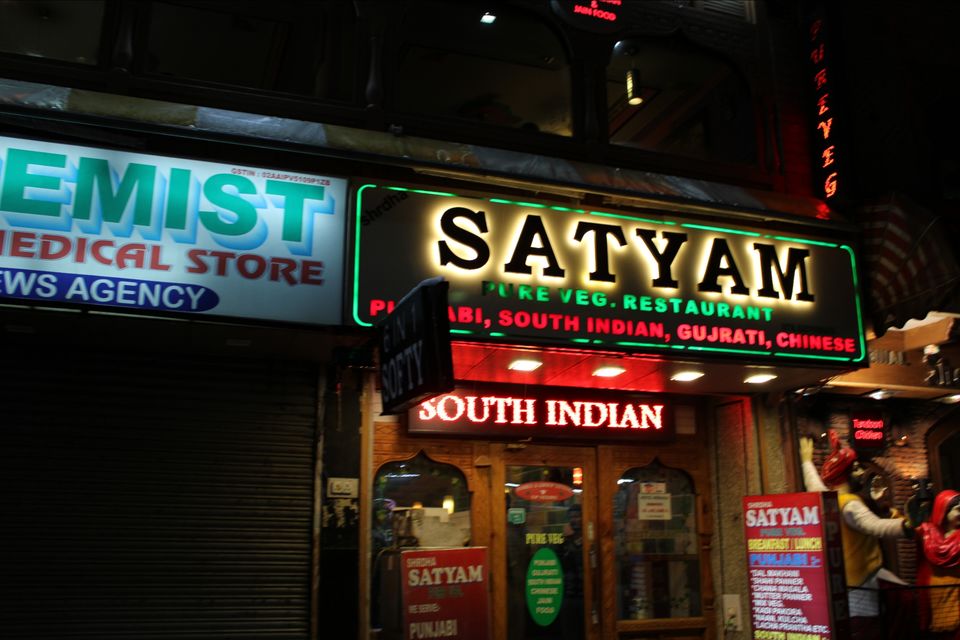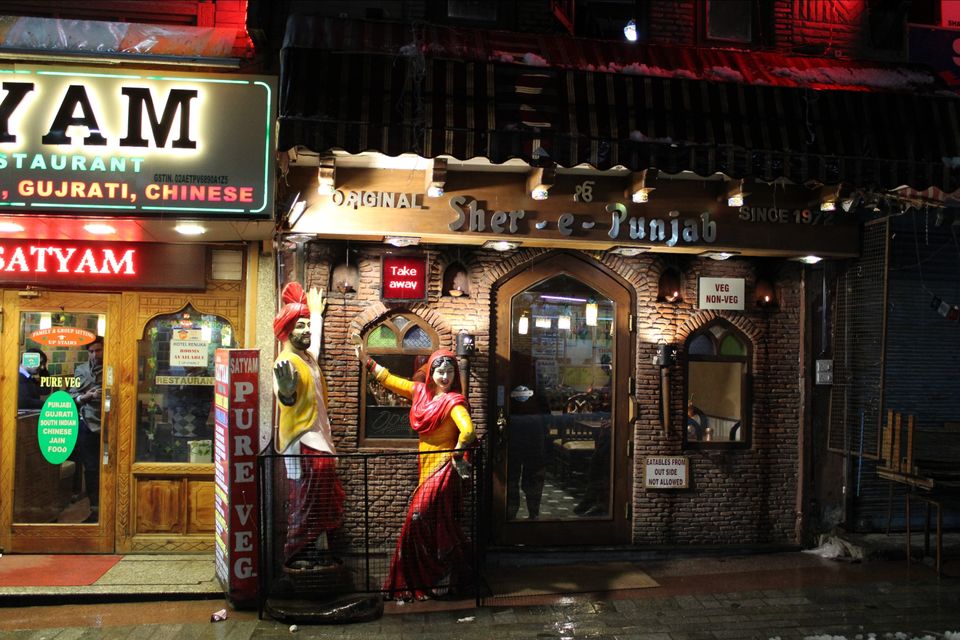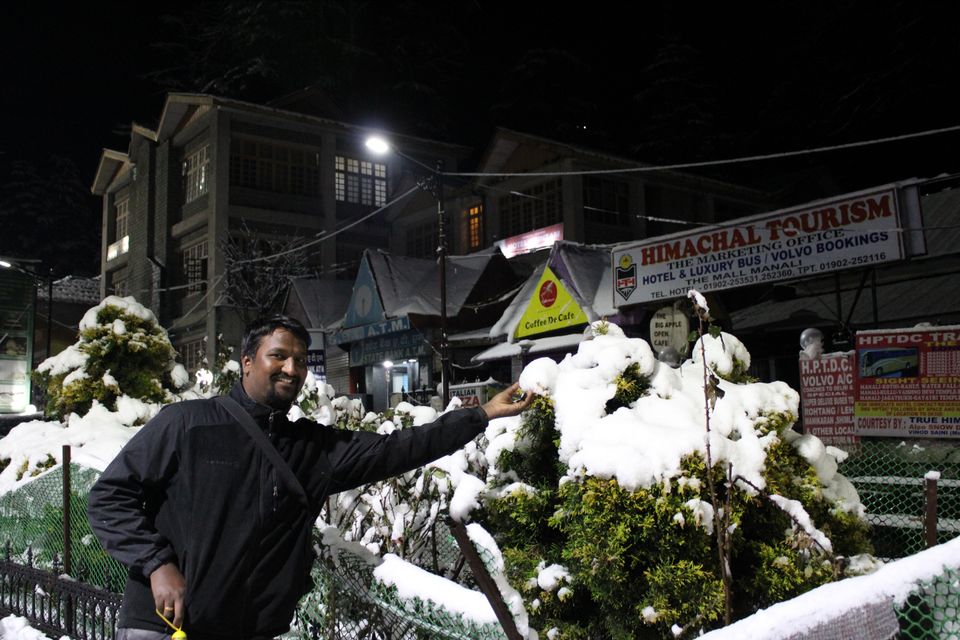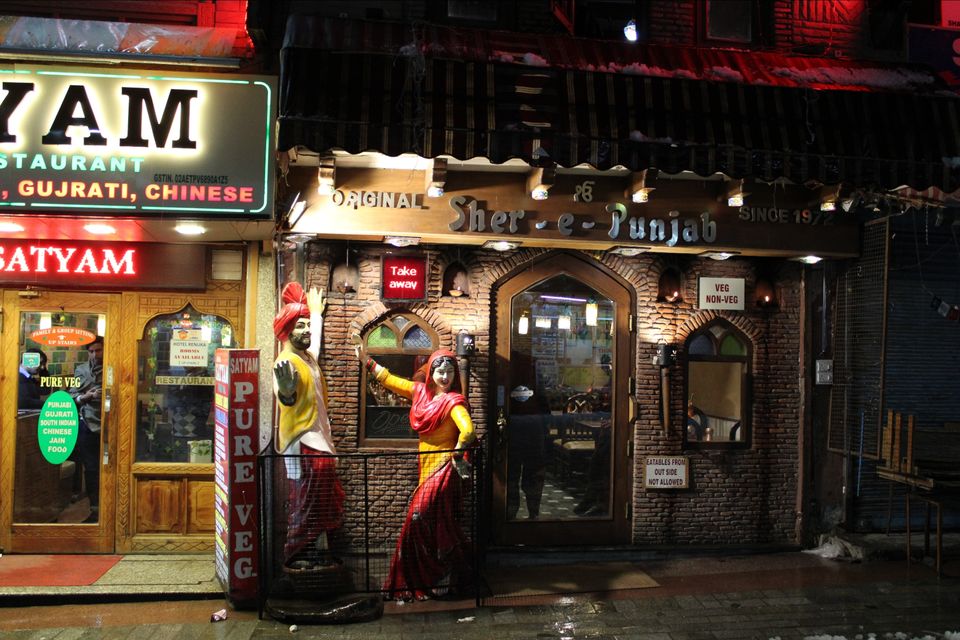 Early in the morning we had a spectacular view from the room itself.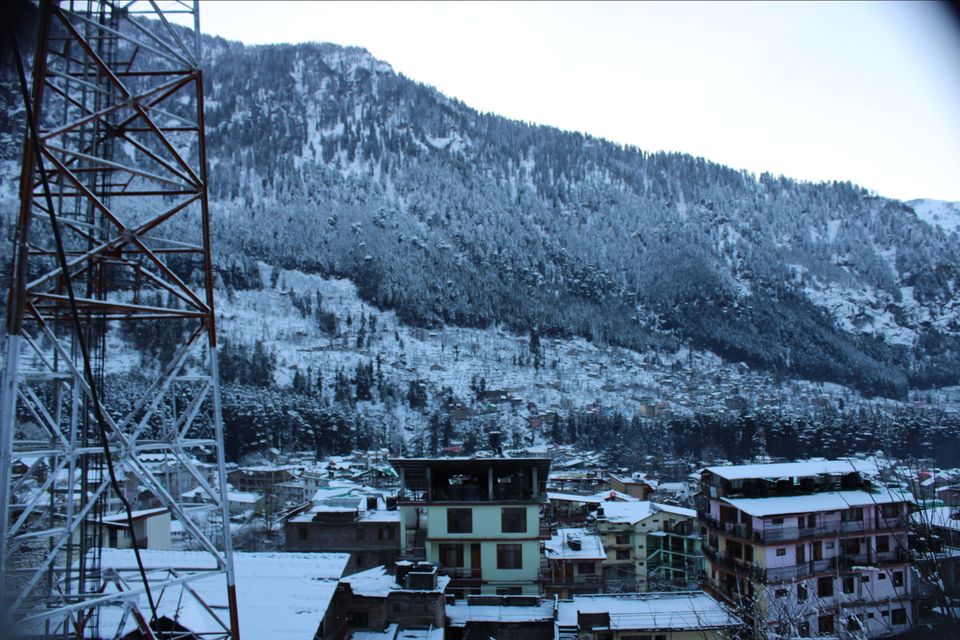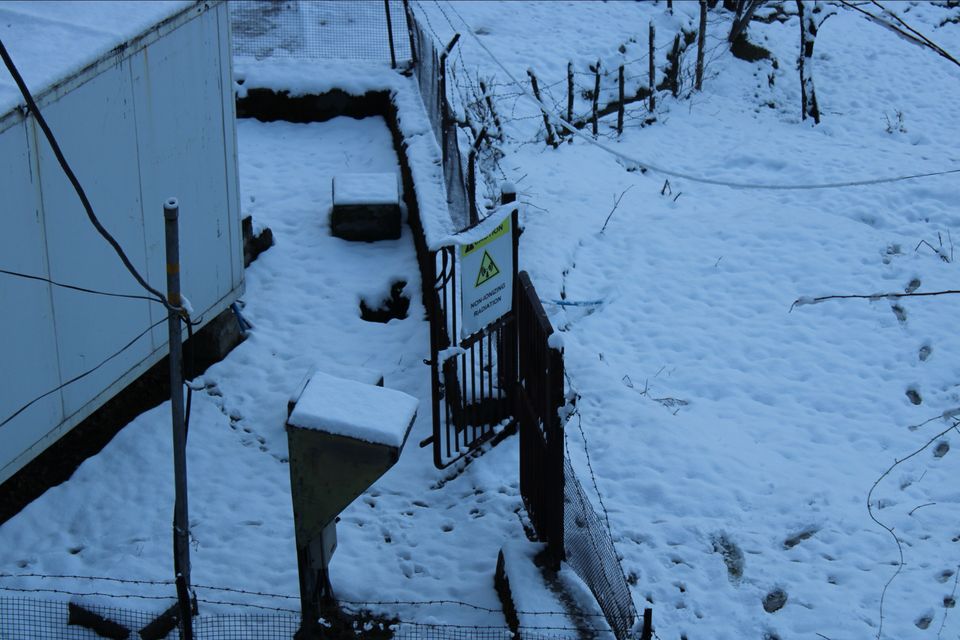 Throughout the night it was snowing, so our plan to going to solang valley has been cancelled because of the heavy snow and the valley is closed. Felt little depressed, but we changed the plan & went again to both Hadimbi temple & Mall road.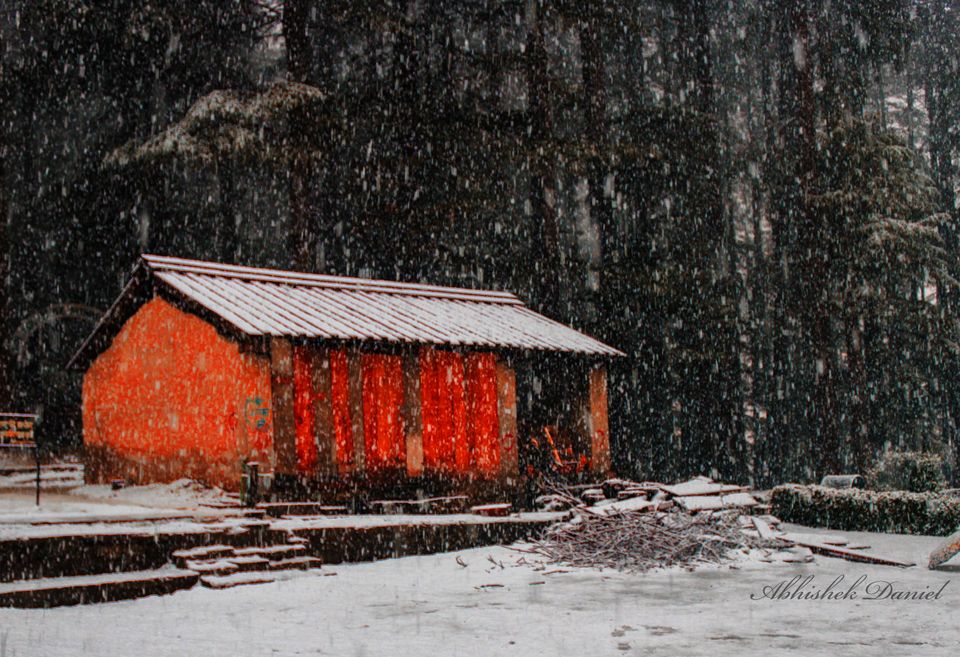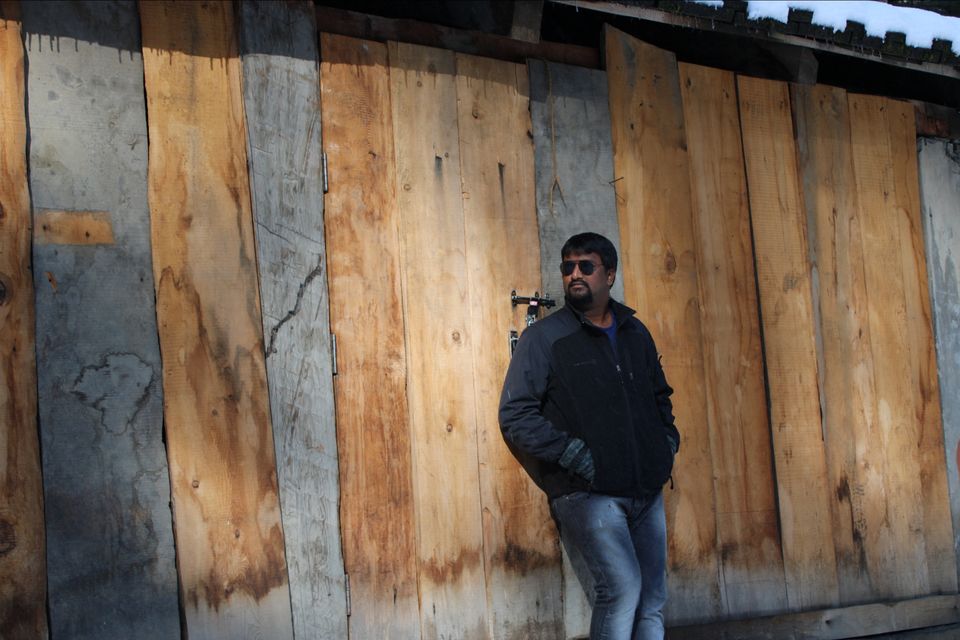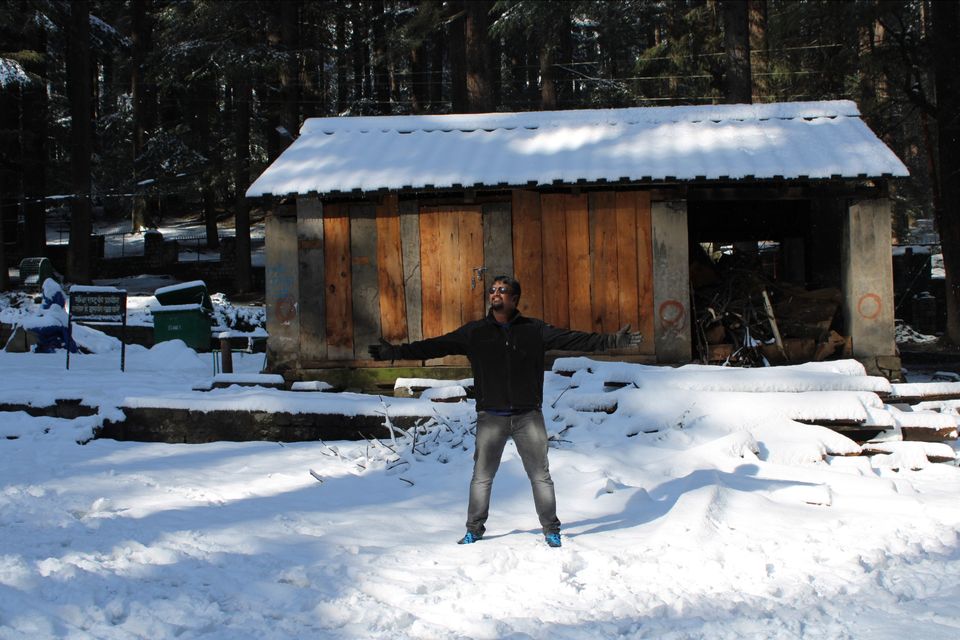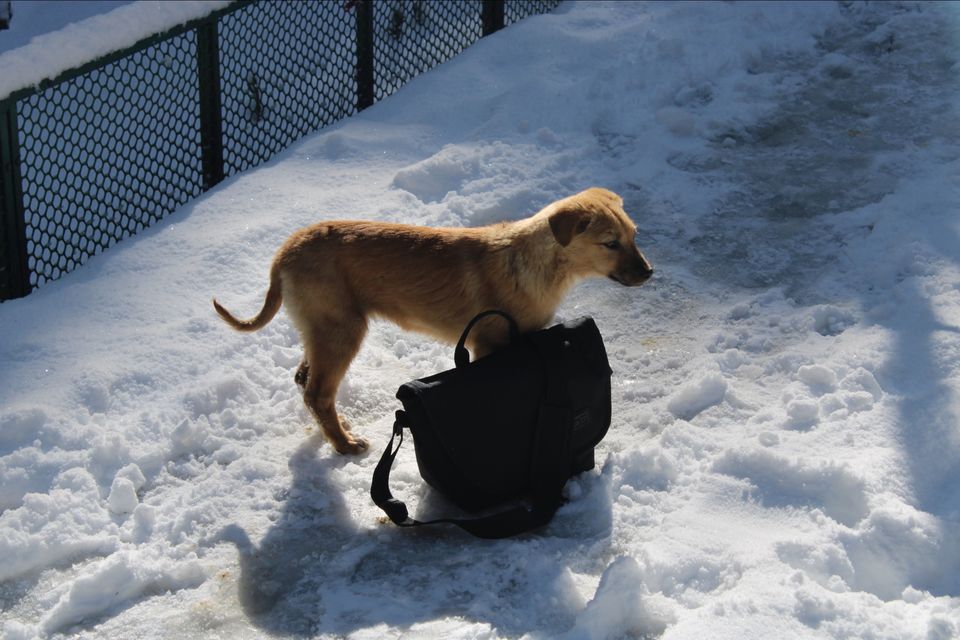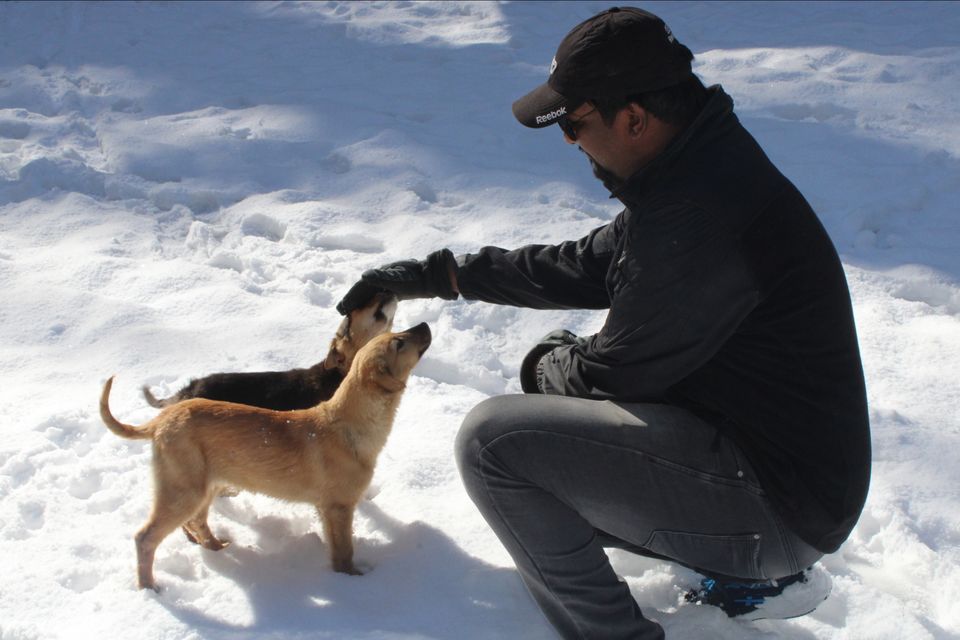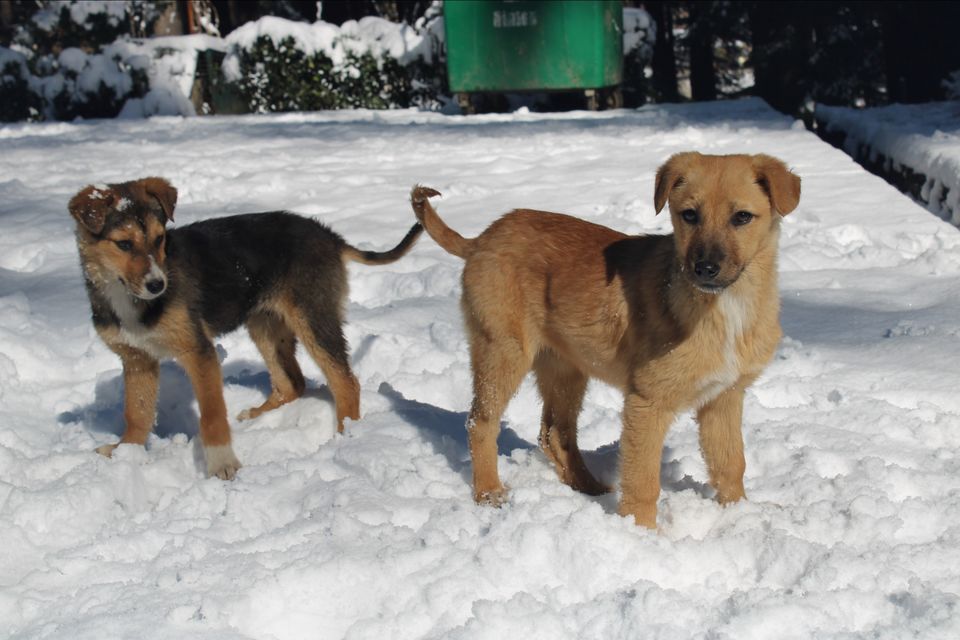 played alot at the temple and came to our hotel , packed our bags and walked towards Mall road , did some shopping for my girlfriend 😍😜, you can buy a good winter clothing, handlooms, and designery wear mostly for womans it's the best place to shop.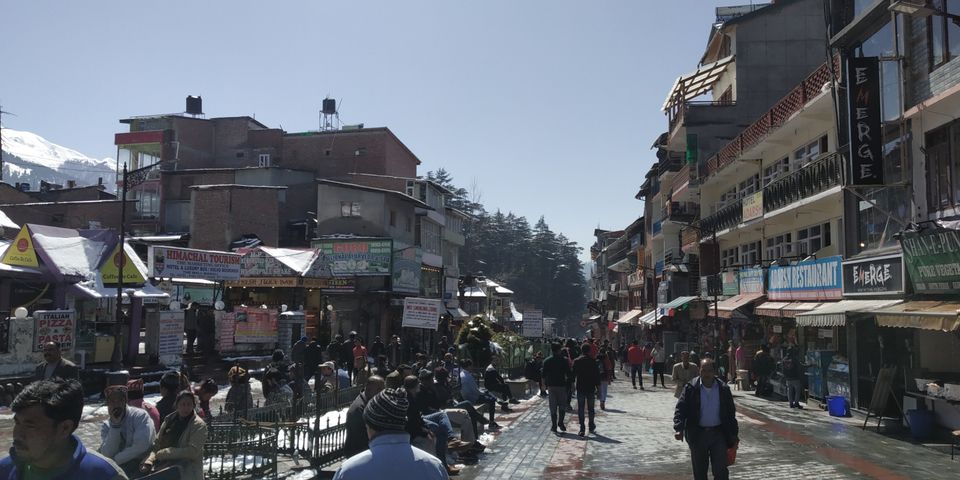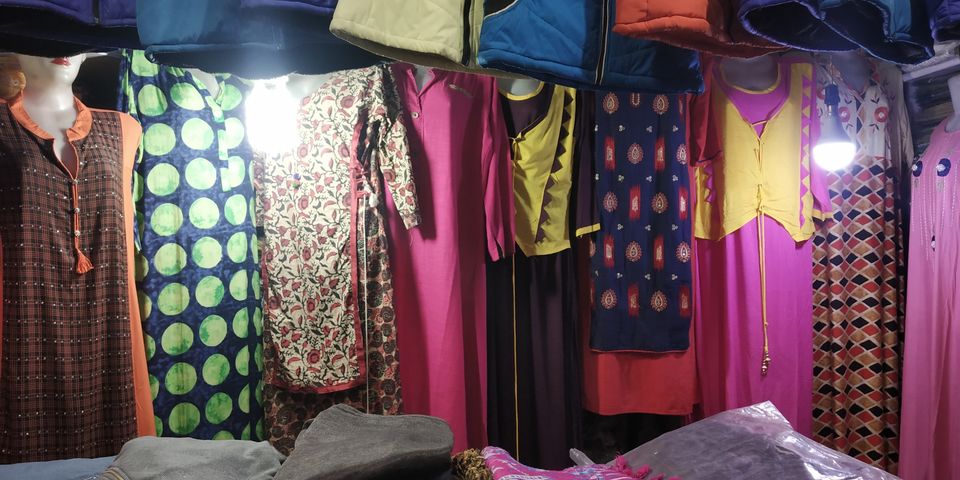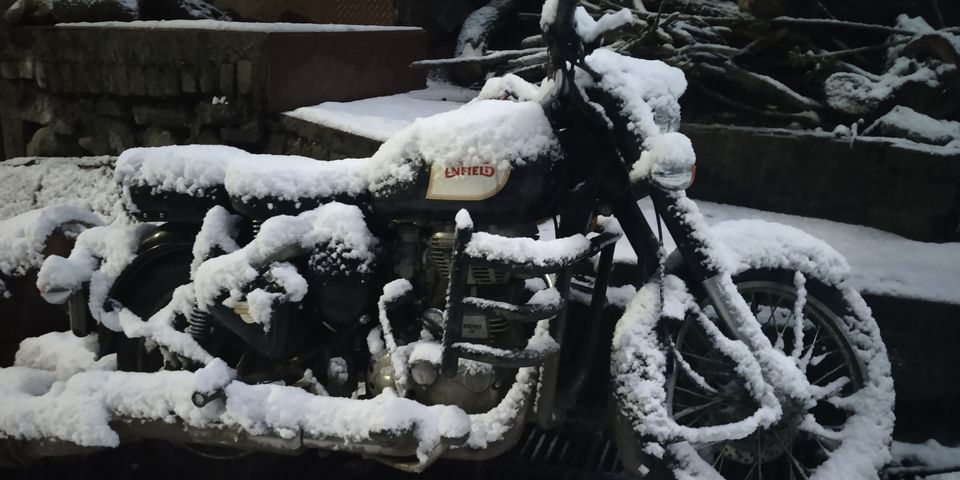 By afternoon 2 pm, started journey to our next destination towards Kullu for paragliding. I already booked a slot by calling the person who handles these paragliding, his name is Sikandar and his contact is 9816657306. I got in 1500 bucks for 10 mins of flight. I personally don't know that fellow but I just saw the no. In YouTube video. There will be so many counters for paragliding, river rafting by the road side itself when we travel towards Kullu from Manali .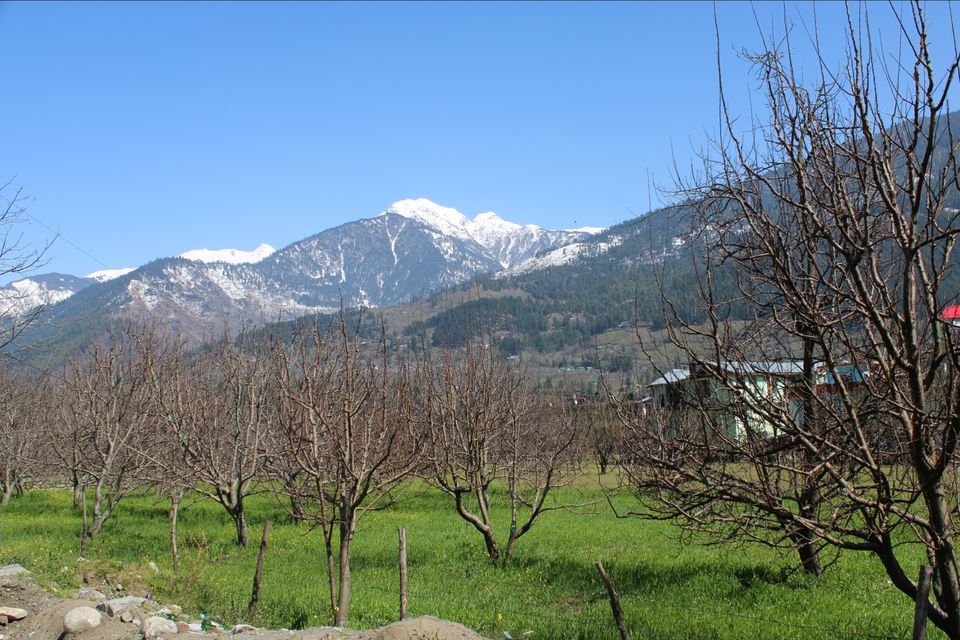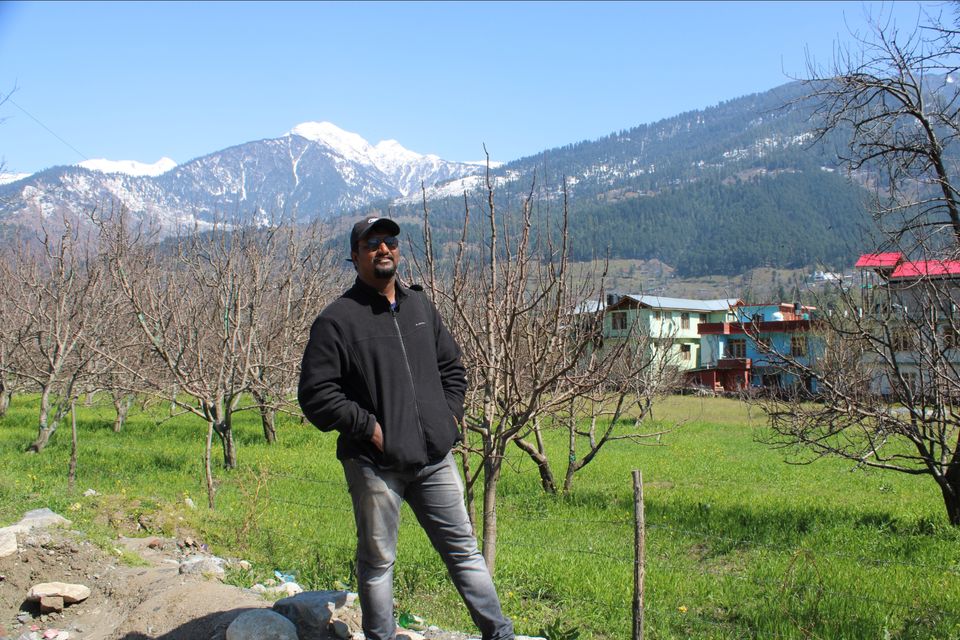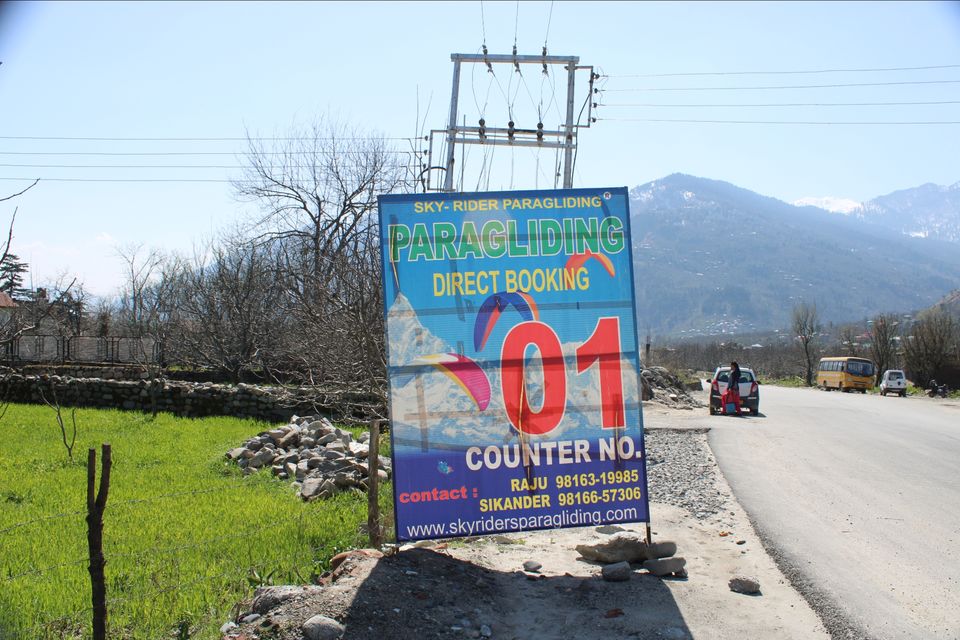 Evening 4 pm, I striked out paragliding from my list. I was so excited to do that. Surely every one has to do once in life , so that we have a eagle view from the sky in between mountains covered with snow.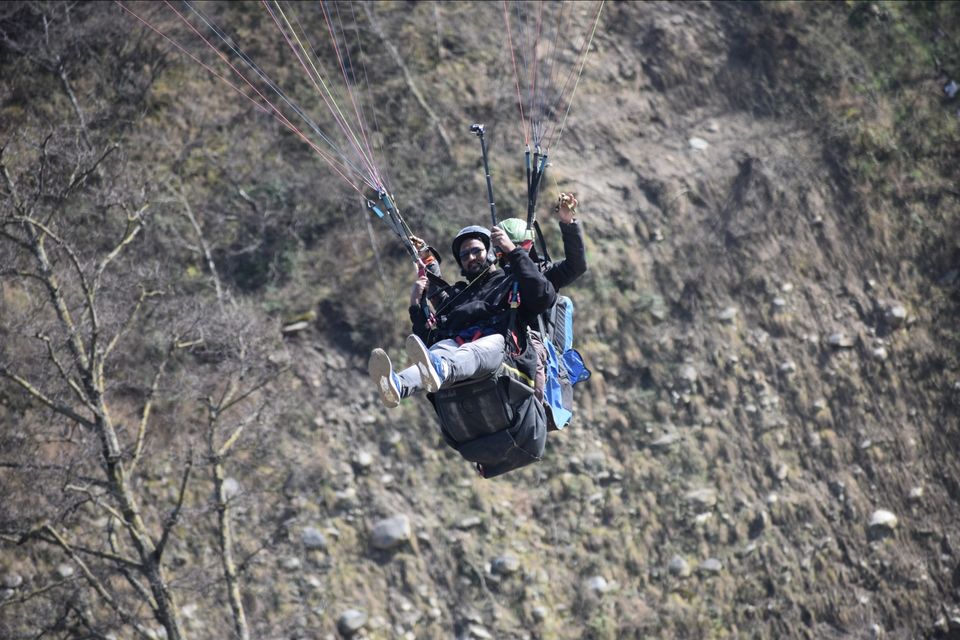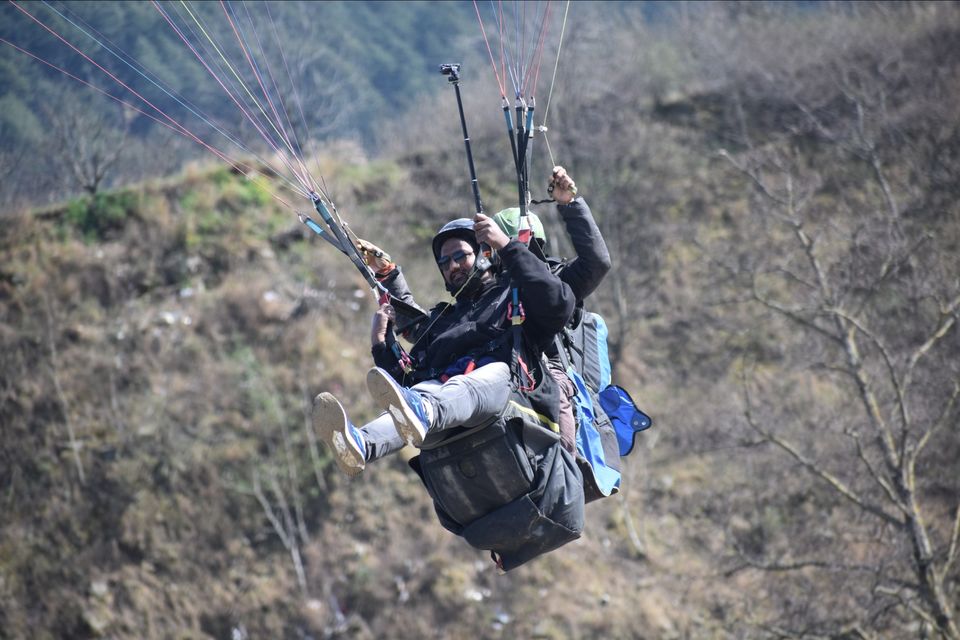 With paragliding we finished our day and walked around the Kullu up to 10 pm, then we started our journey to next destination 'SHIMLA'..
.
.
.
.
.Do follow me, n so many travel blogs are going to come, n message me if you have any doubts in manali.
Follow me on Instagram -@ dr.travellerguy