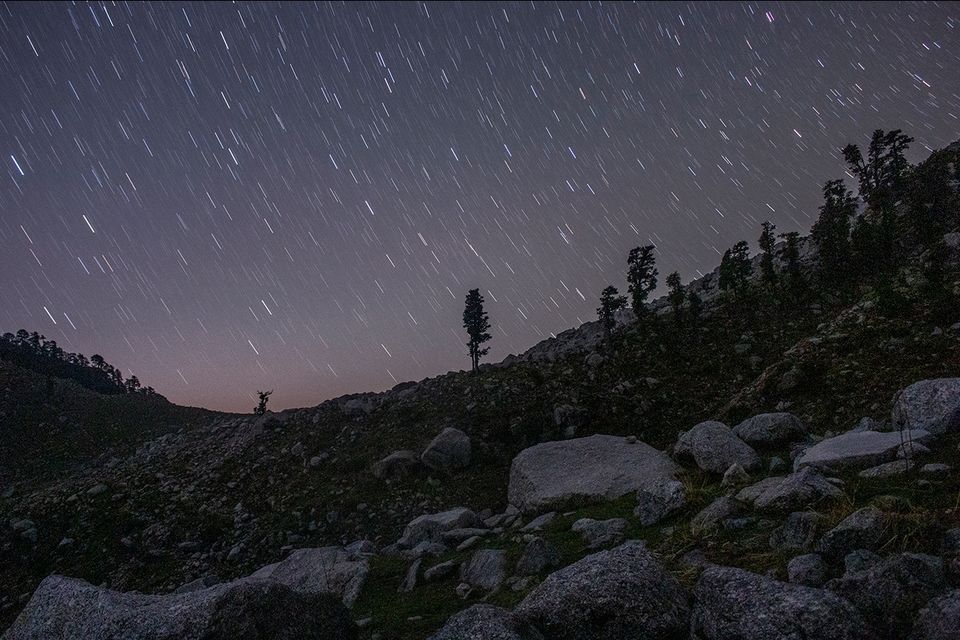 This series of photos have been taken on a trek, almost to the Indrahar pass in Himachal Pradesh. I say almost, because I had to return from a point very close to the pass due to some unavoidable circumstances. However, I realised it's not always important to reach the specific point that we have in mind while starting a journey, because the journey often is equally rewarding. From the beautiful Triund peak to the mesmerizing Laka glacier, and the mysterious Lahesh cave, every moment of this trek, though physically daunting, was worth the effort. This journey made me fall more in love with the process of travelling than reaching a destination.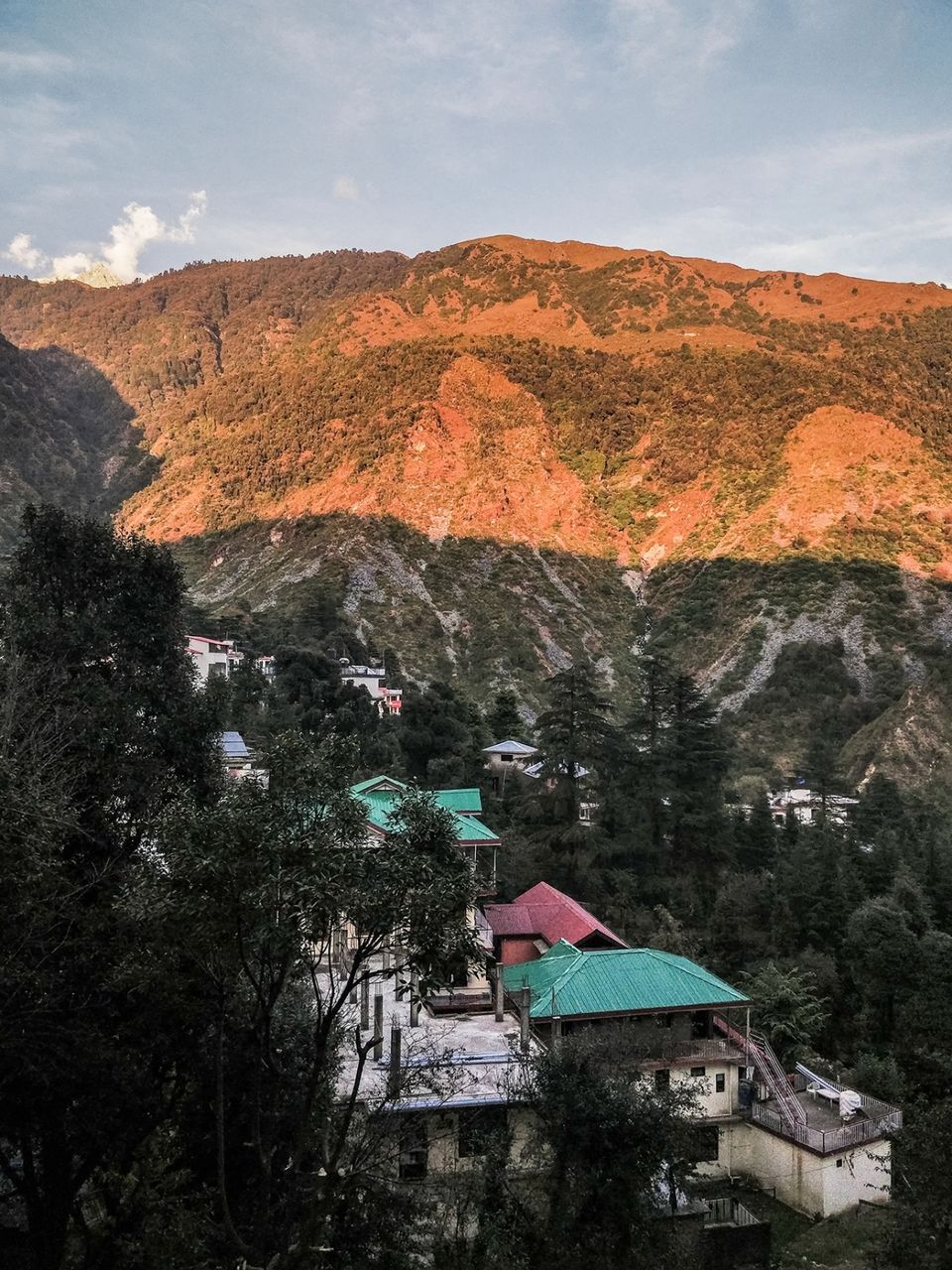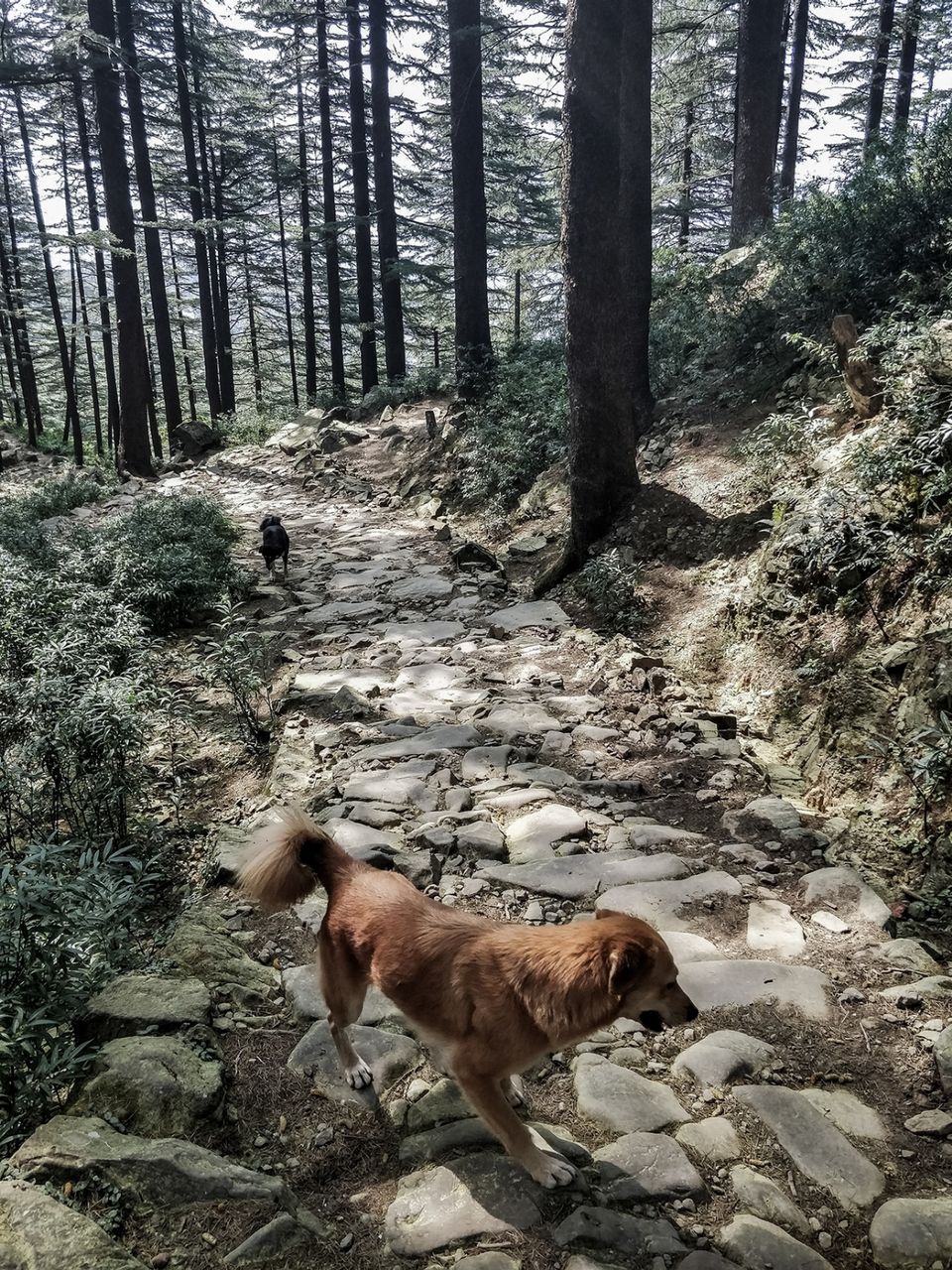 From Triund, the trek gets daunting. I had to give my rucksack to my guide, Mr. Kuldeep, as I wanted to climb upto Laka glacier and spend two an extra night there, instead of spending it in Triund. However, it's advisable to take rest for a night after reaching Triund.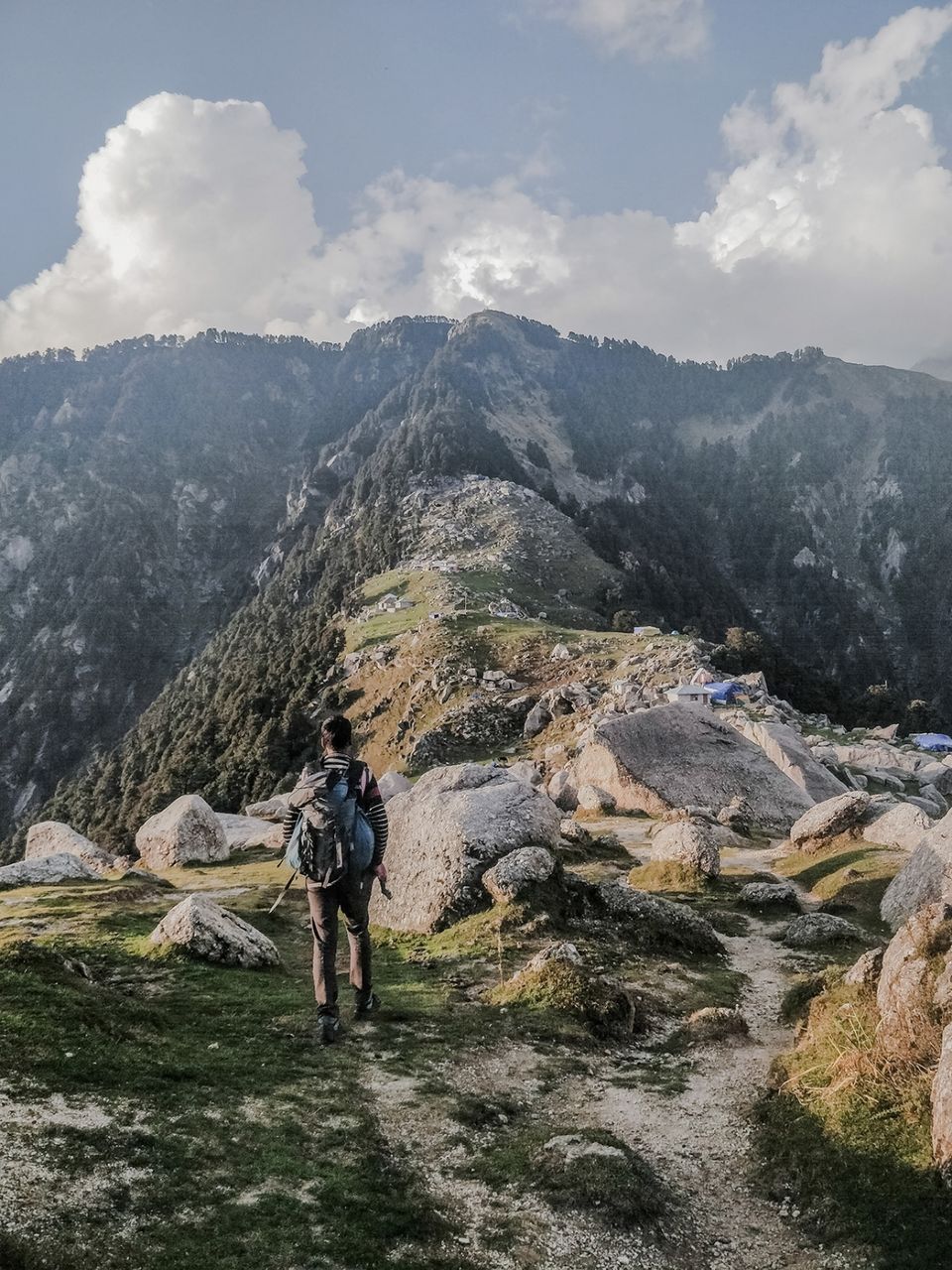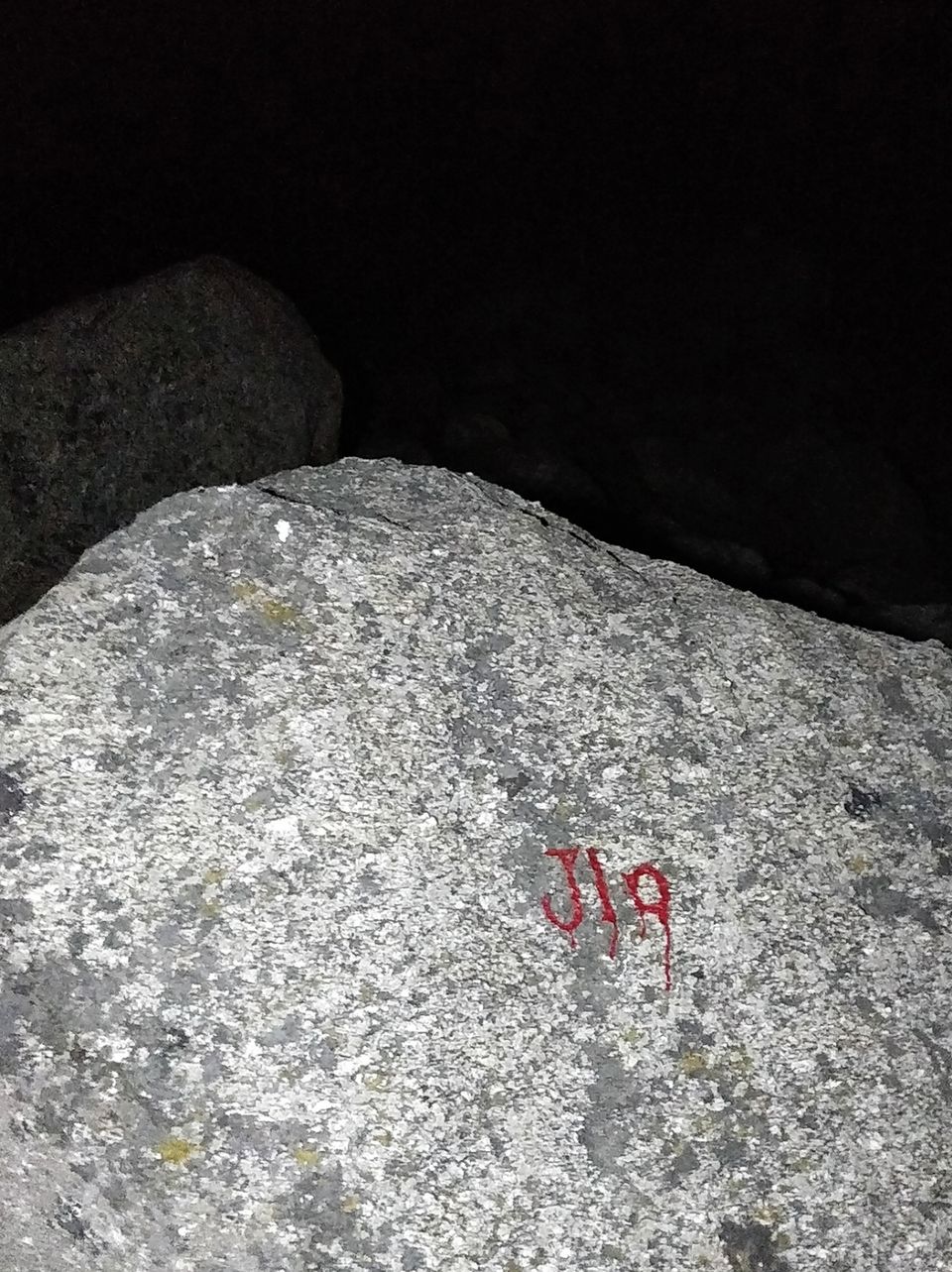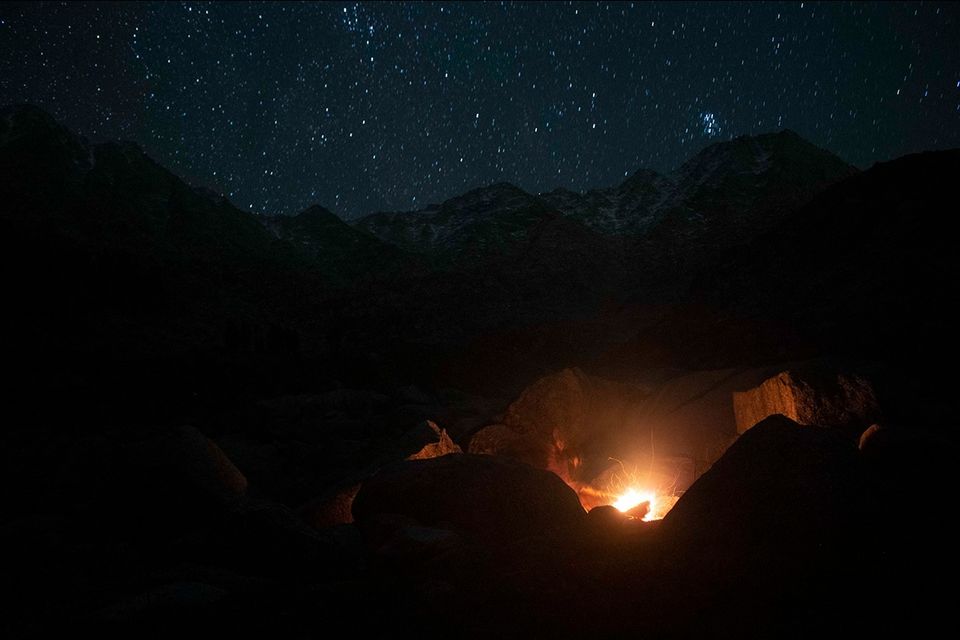 Next morning, it was time to leave for Indrahar pass. A group had been unable to reach the pass the previous day due to bad weather, and my guide wanted to start a bit late as the weather was not very supportive on that very day as well.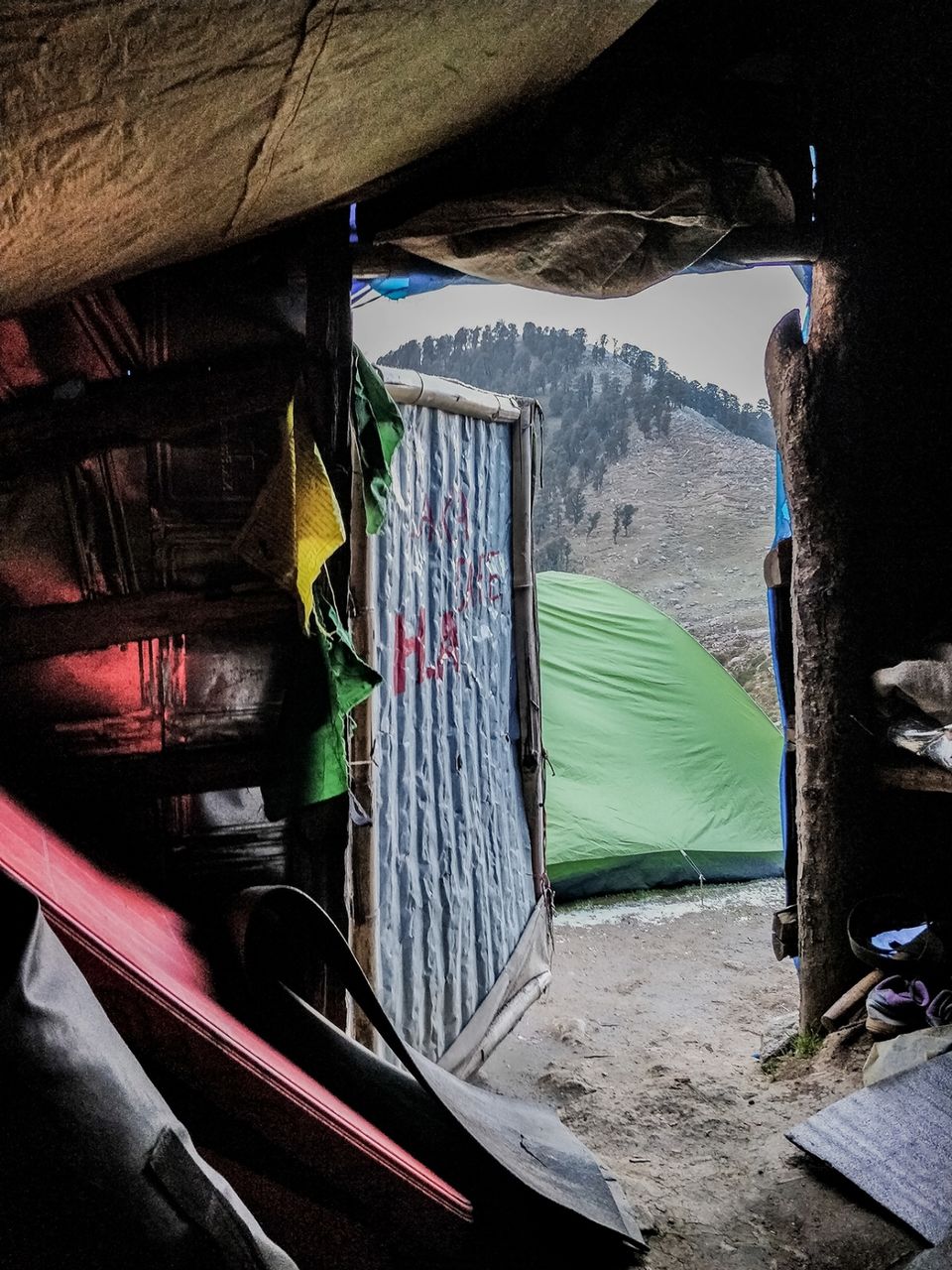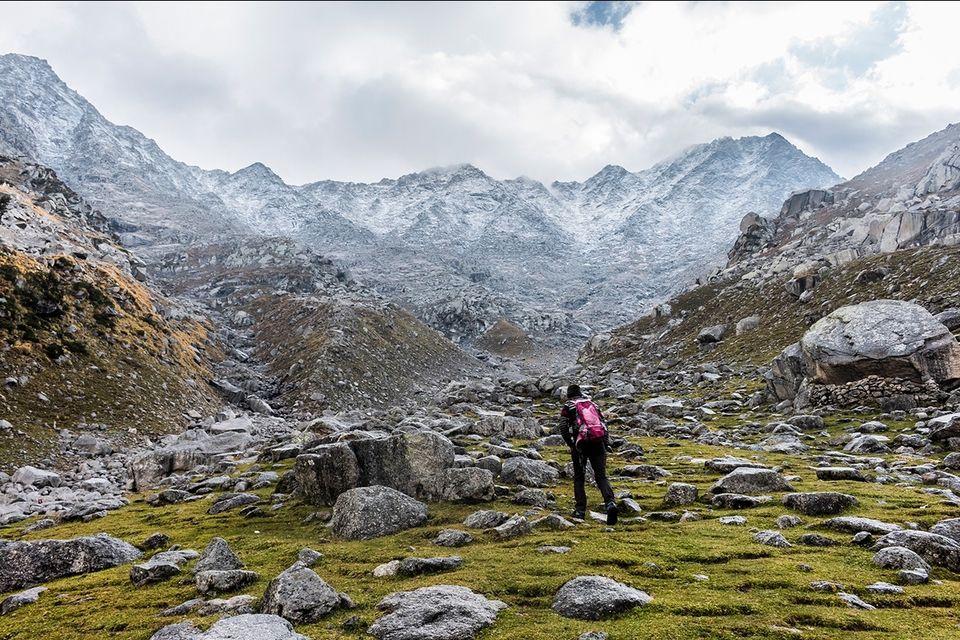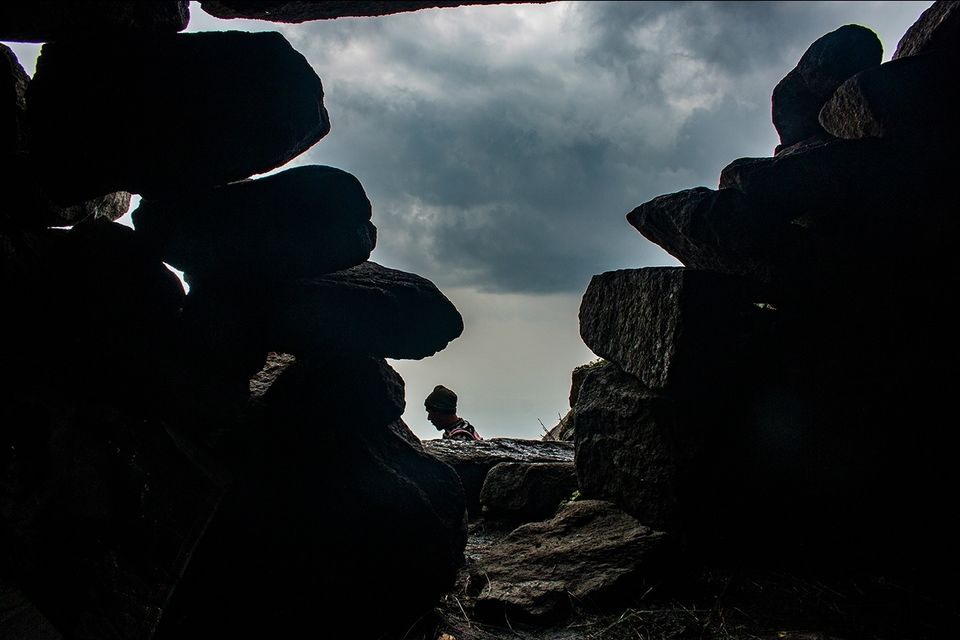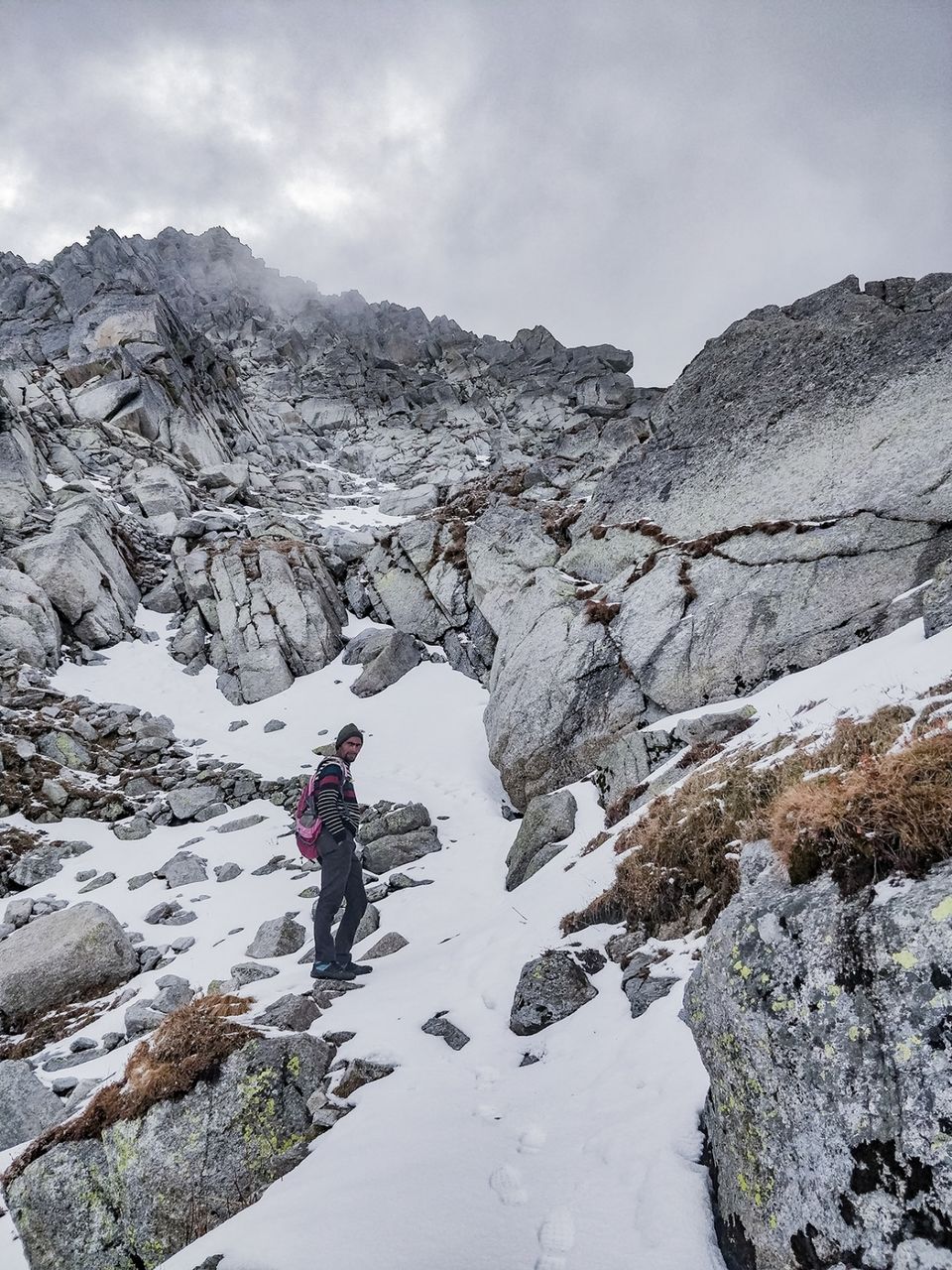 At this point, we were about 300m away from the pass. But given the bad weather and the condition of my shoes, Mr. Kuldeep suggested it's wise to head back, as it would be practically impossible to climb back to Laka in this weather with snow inside my shoes.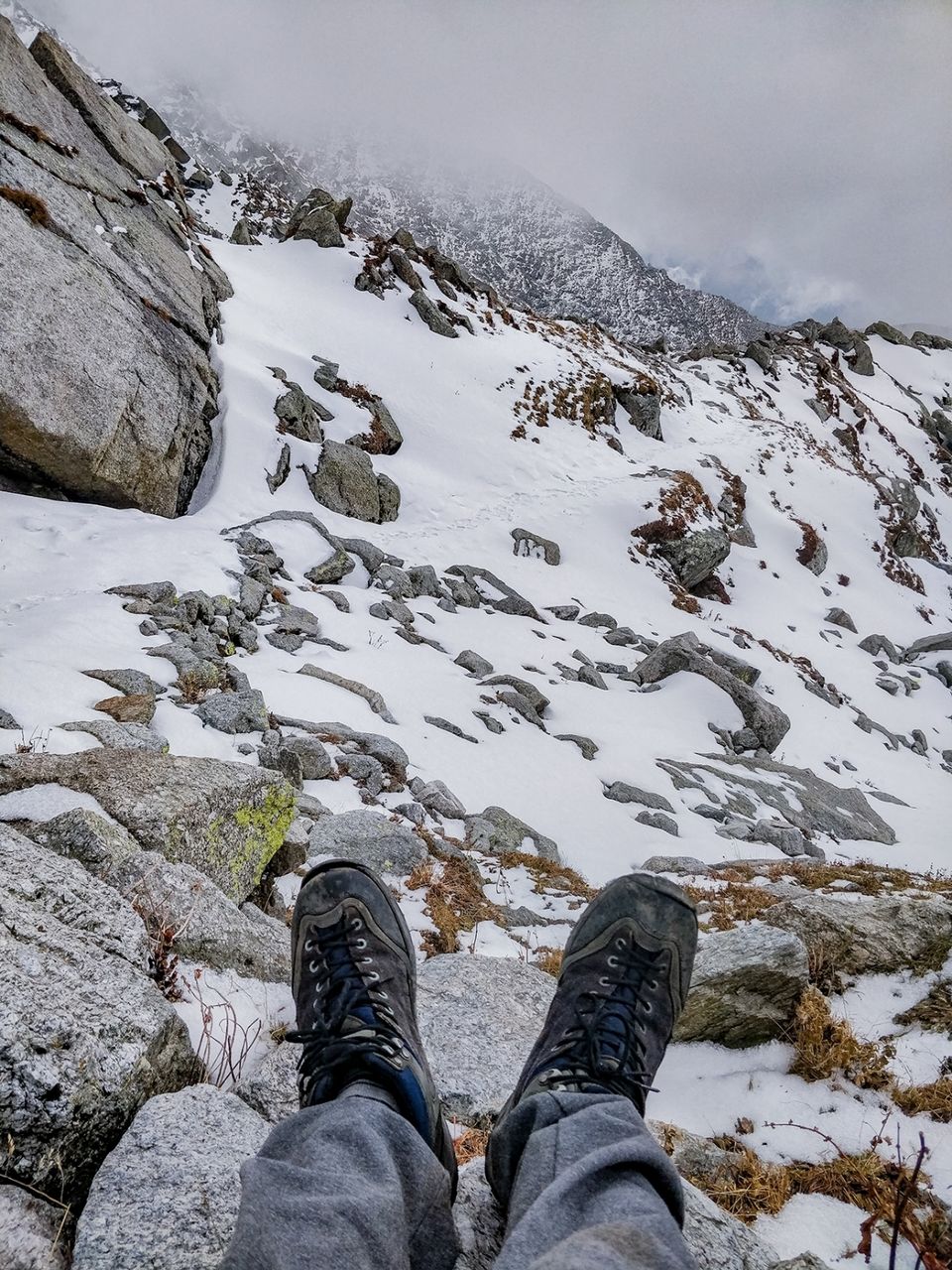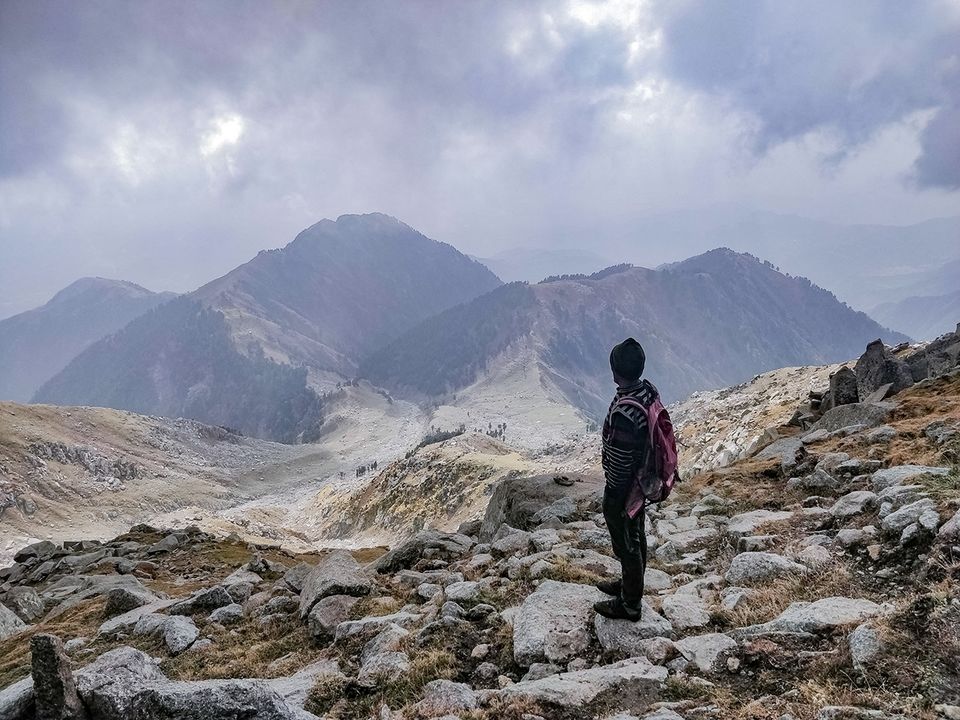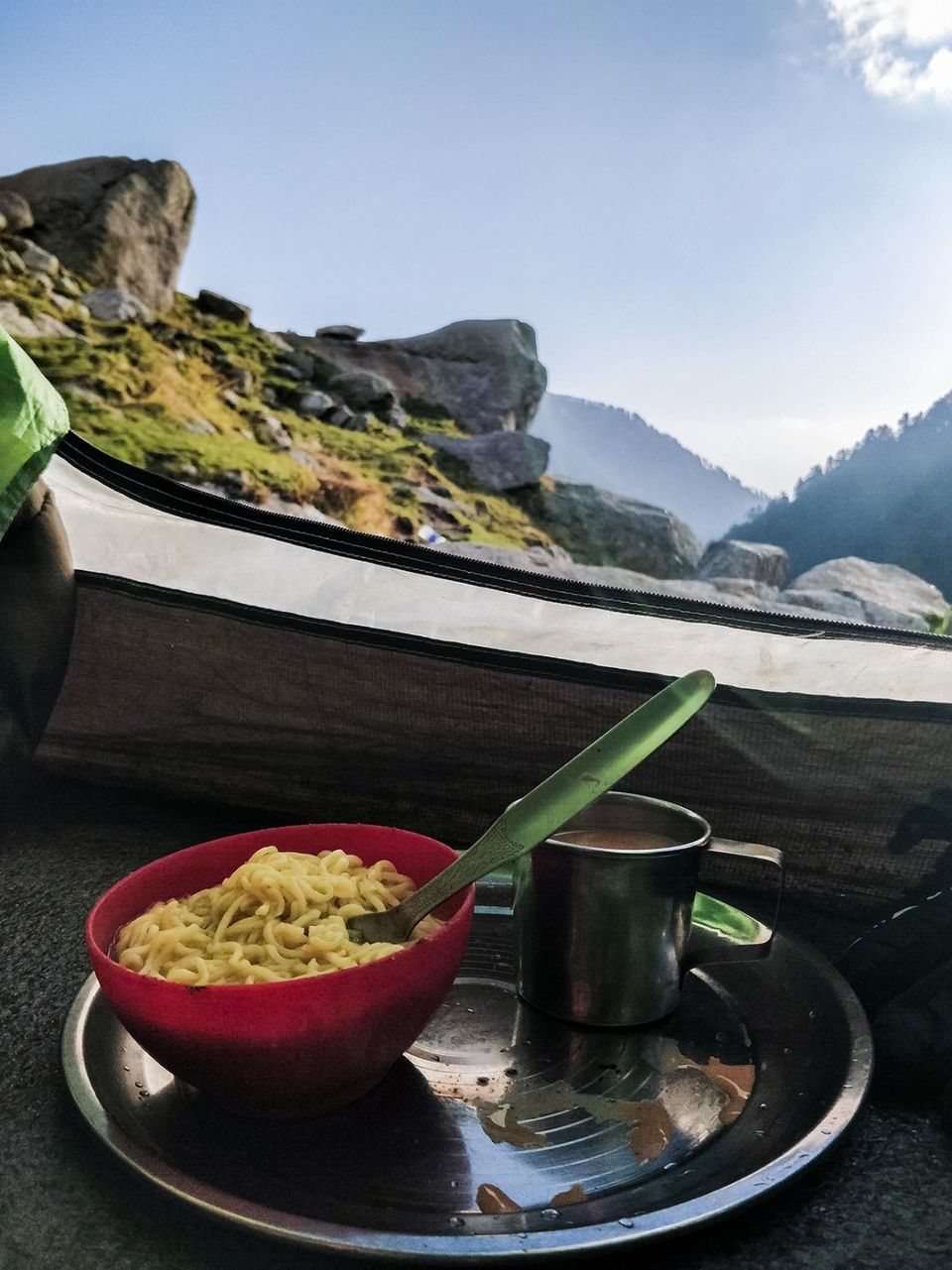 As the sun was still up, I started wandering around.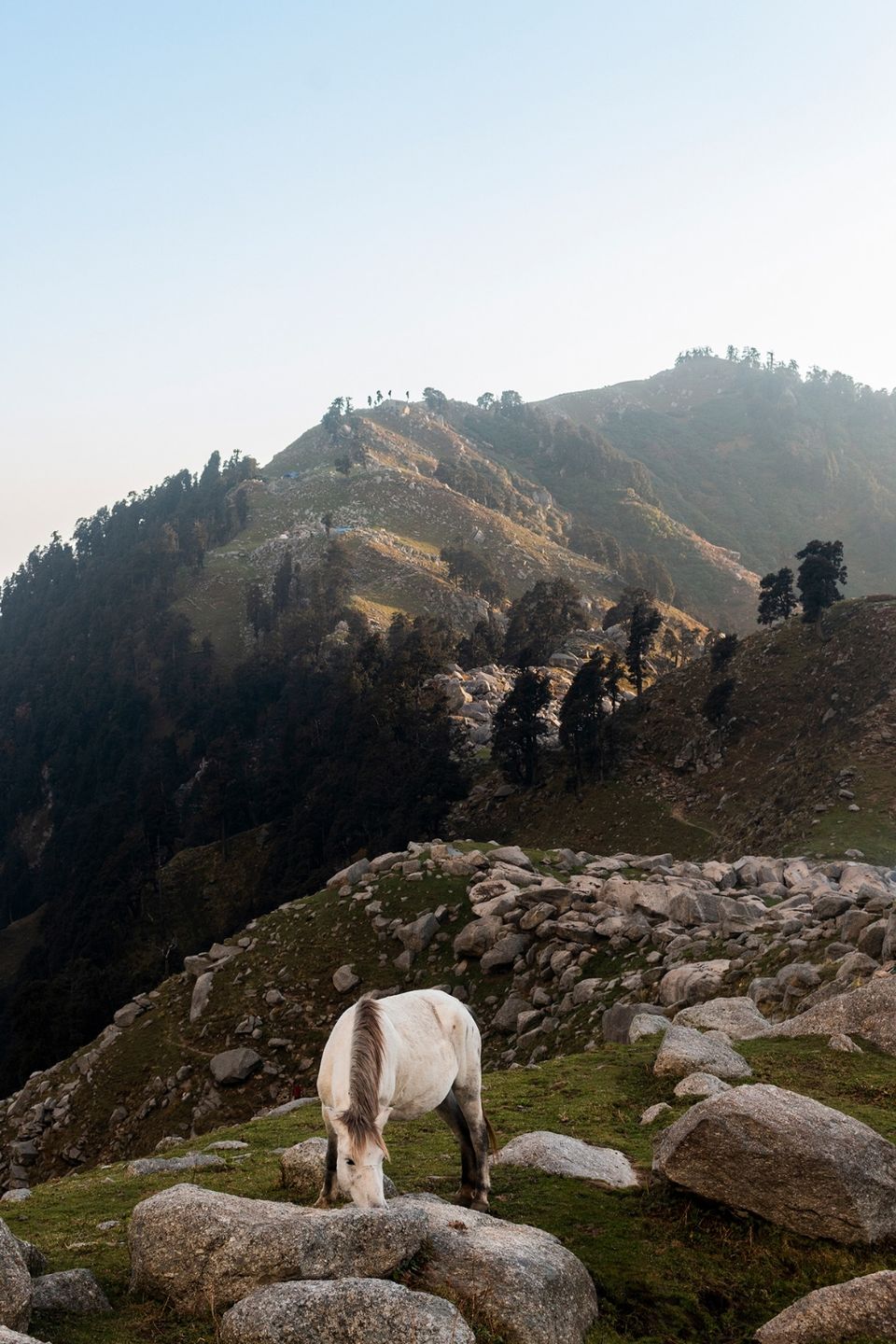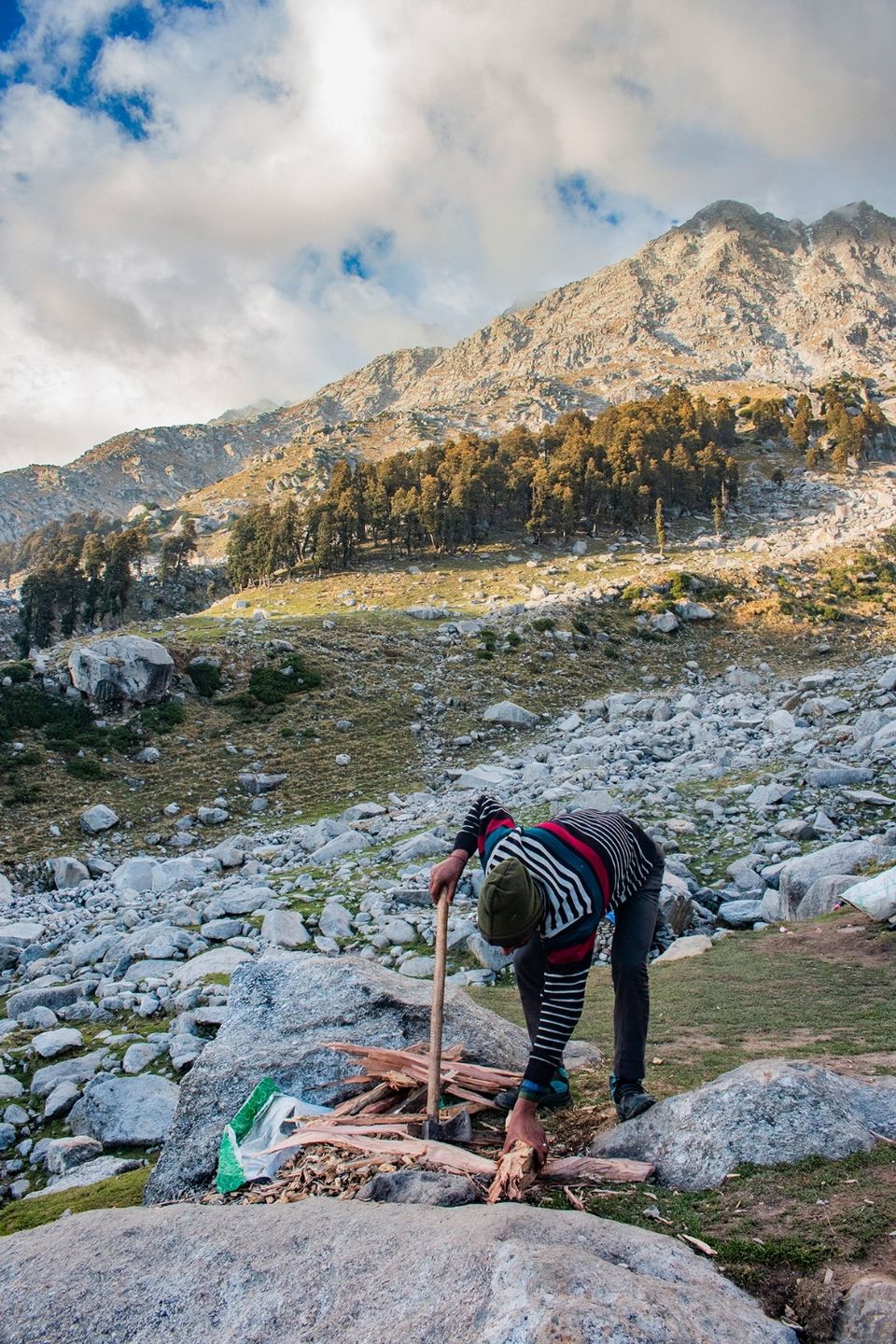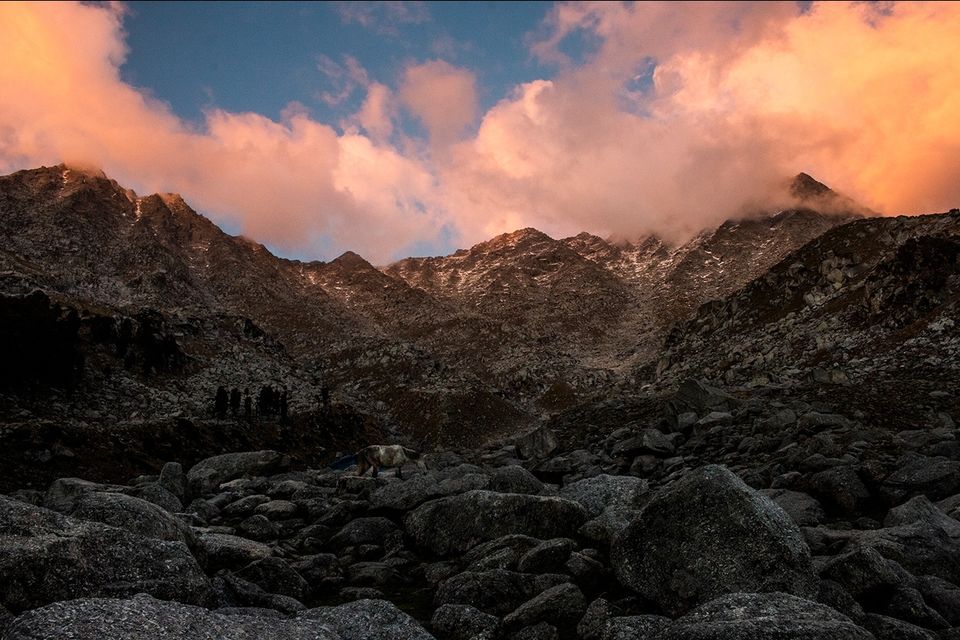 It's mesmerising to see how fast the light, and along with that the feeling of the space, changes in the mountains!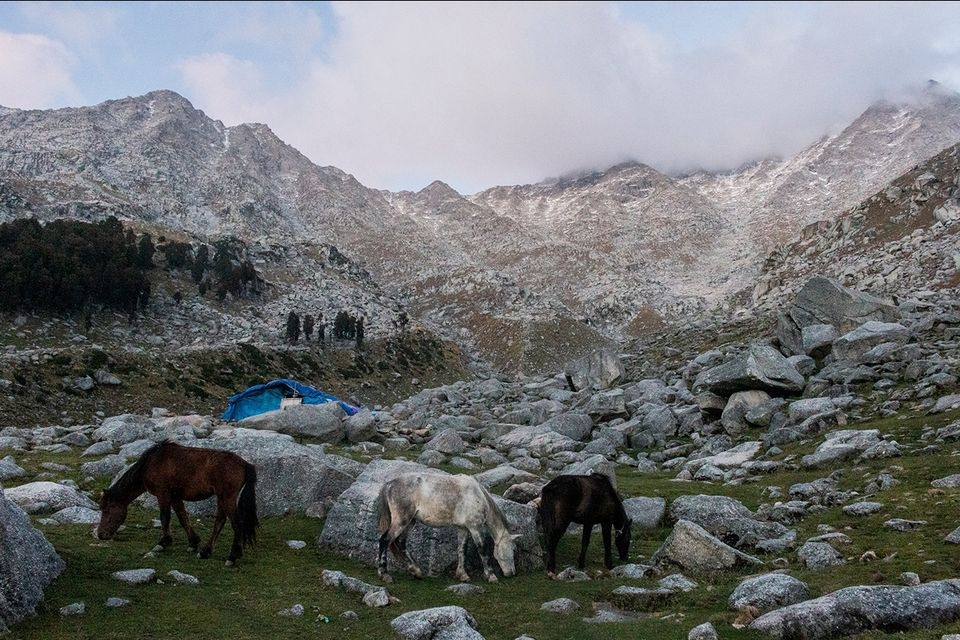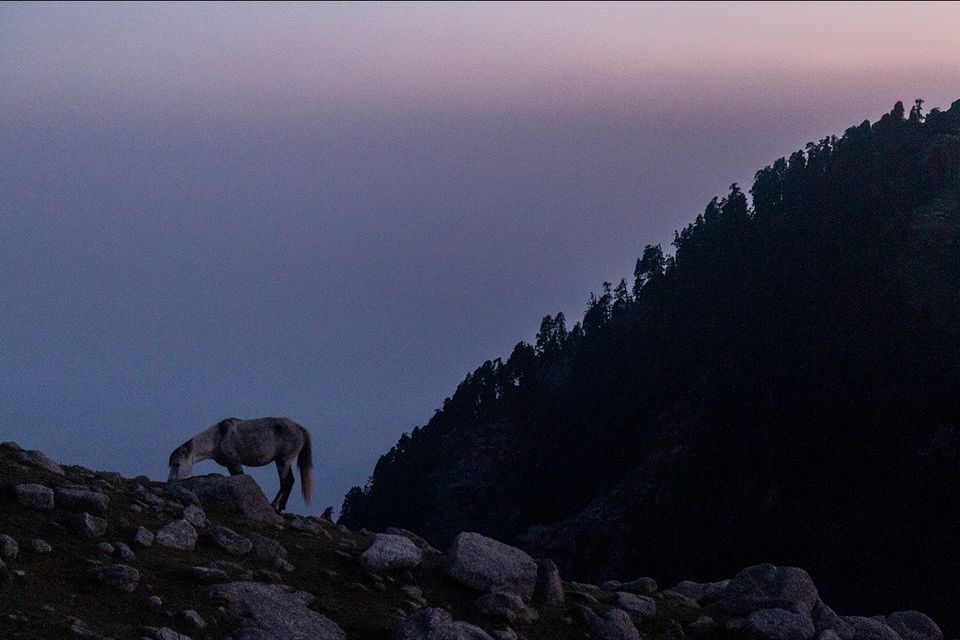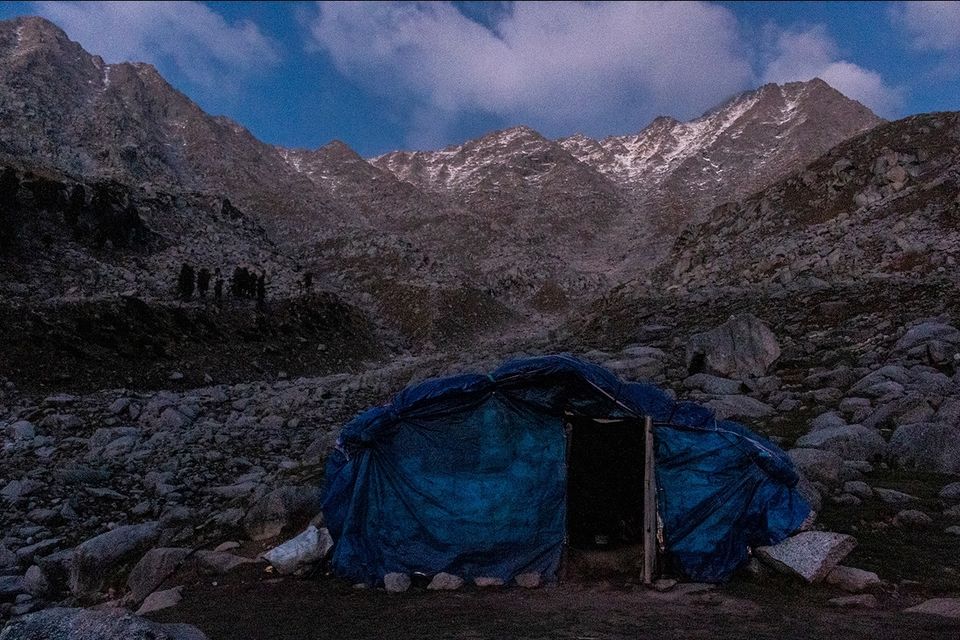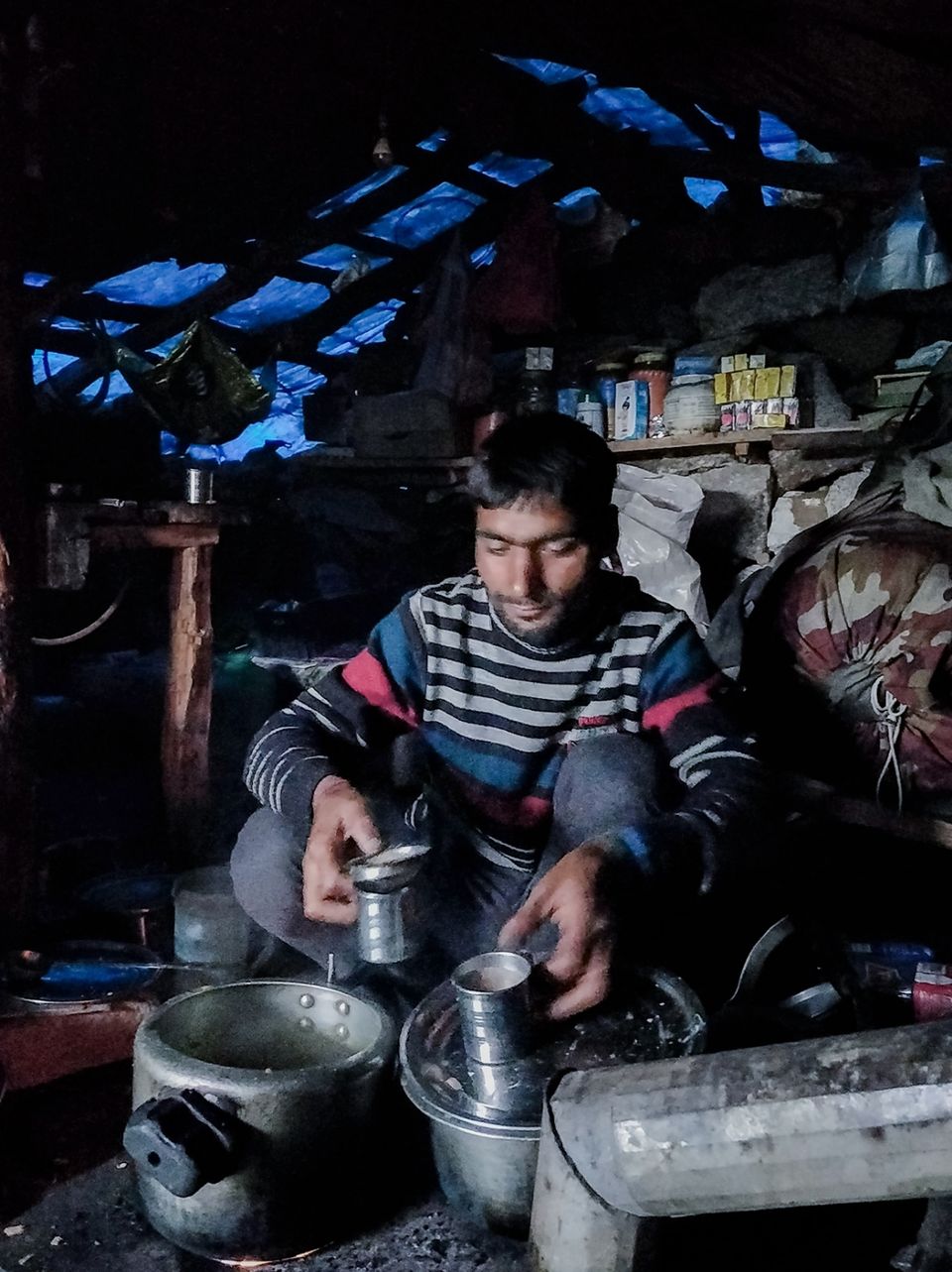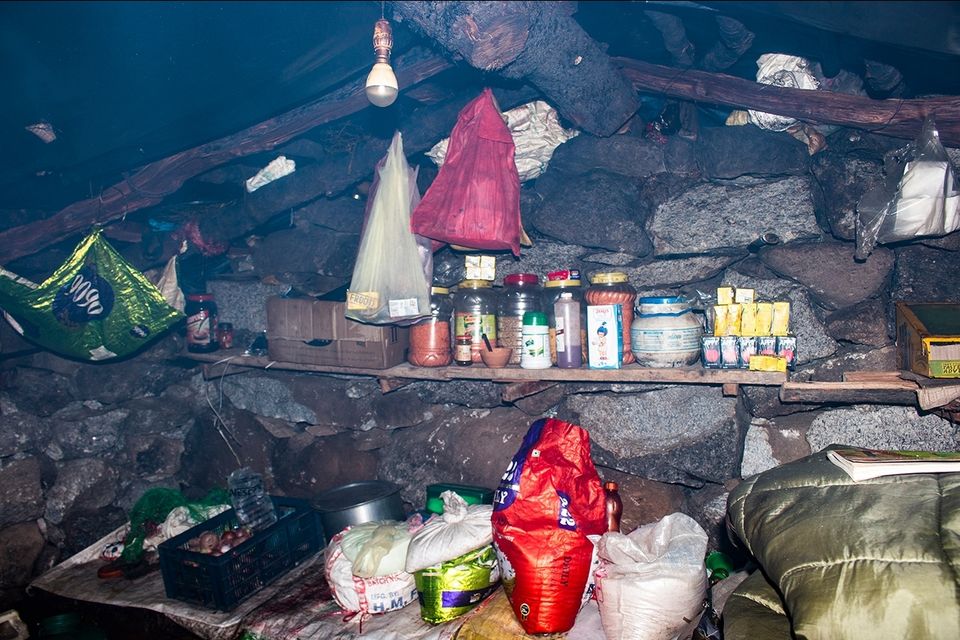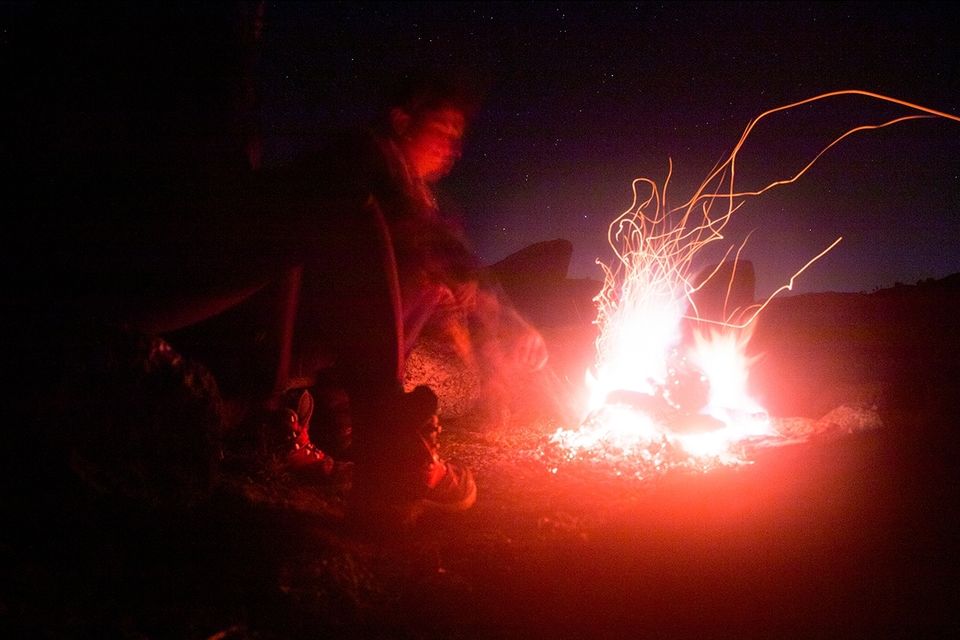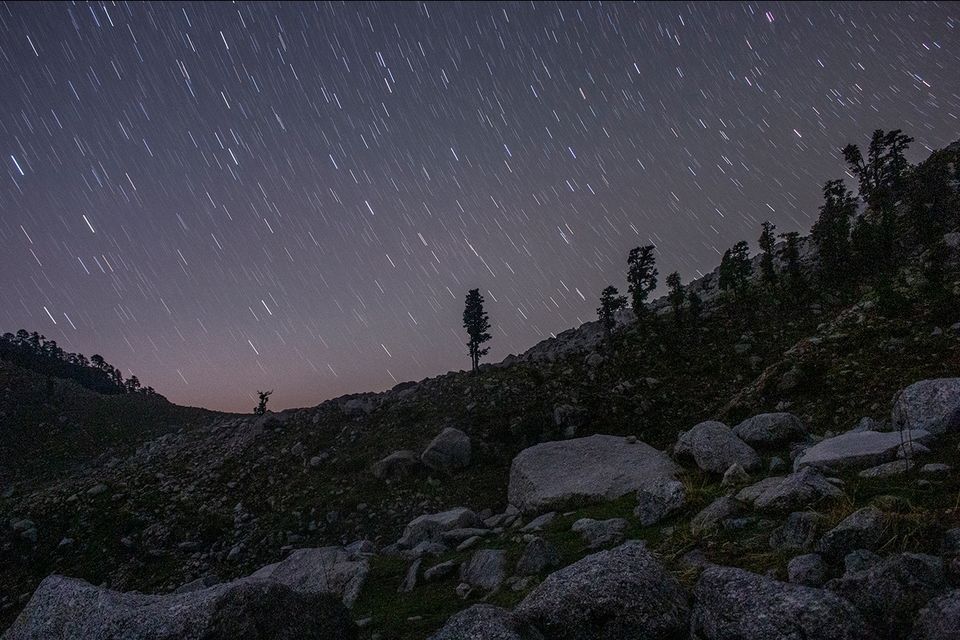 Next morning, I woke around 4:00a.m up to a deep grumbling sound. Peeping out of my tent, I saw that the whole area was covered in clouds and it was thundering. I took my sleeping bag and went to the hut, woke my guide up, and went inside to sleep in there. I was worried that the wind might spoil the tent. After sometime, it started raining hard.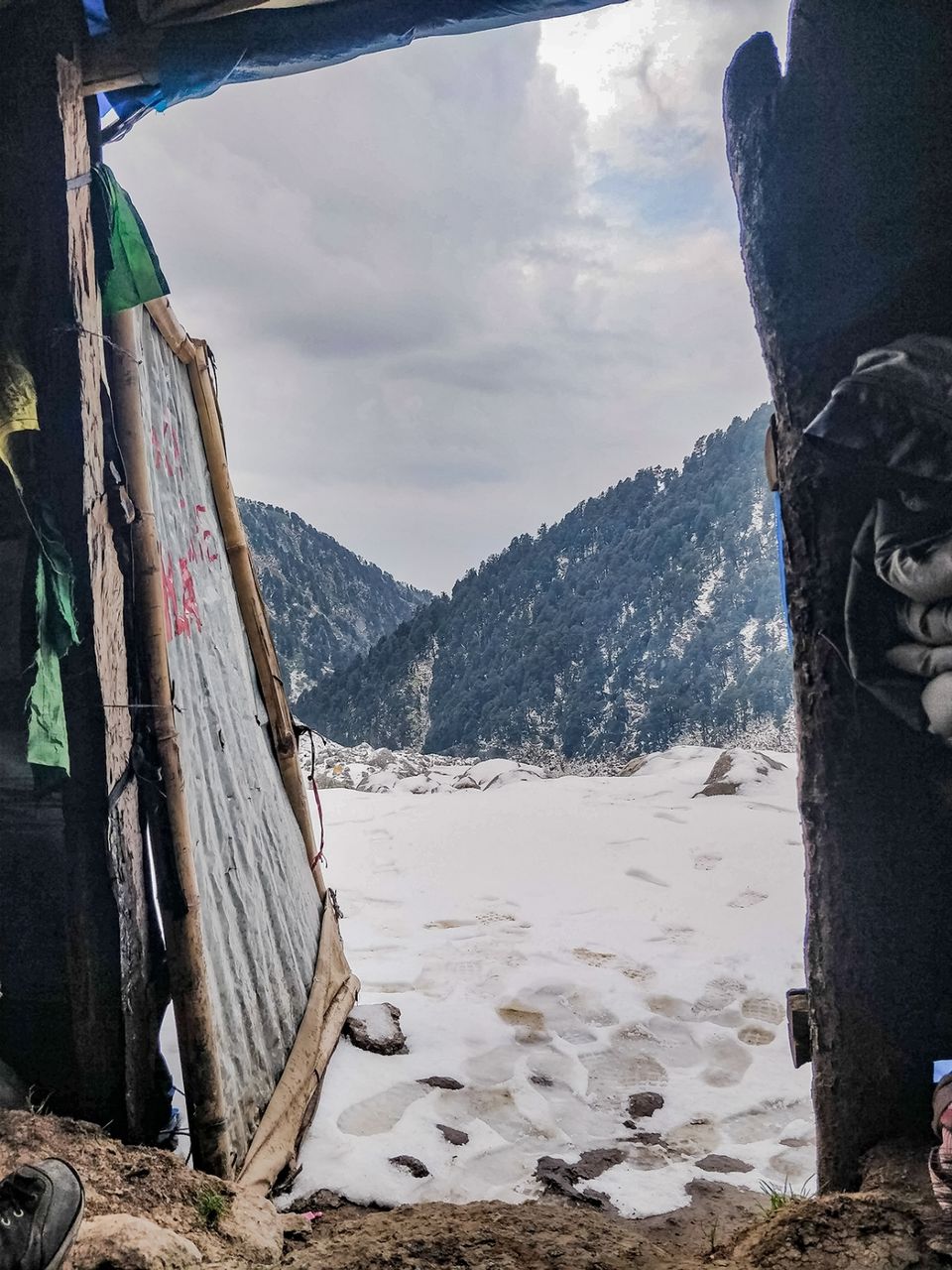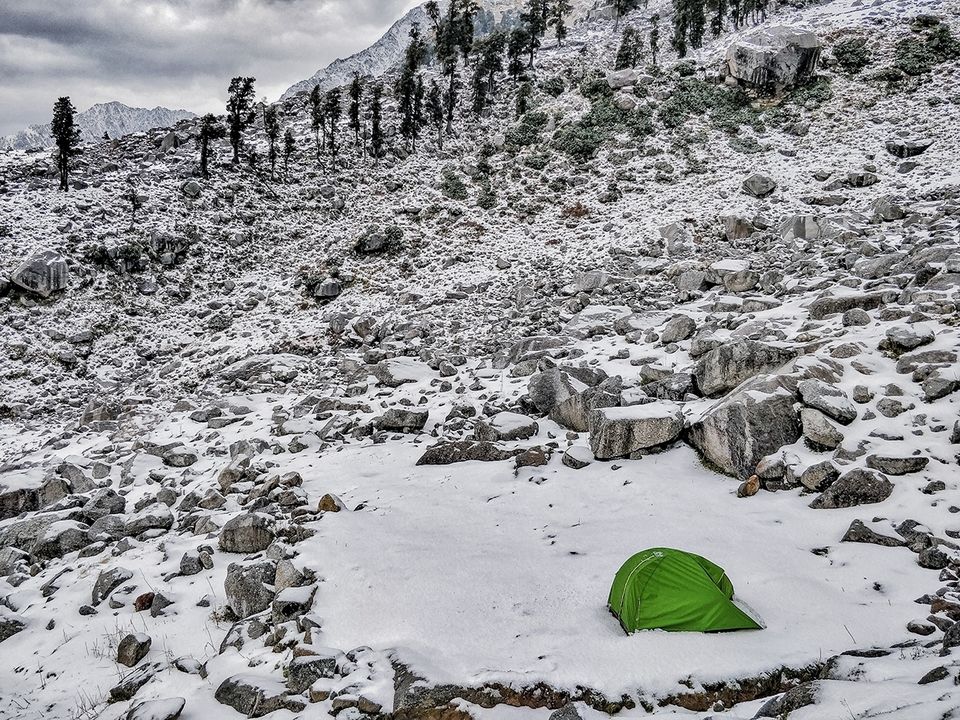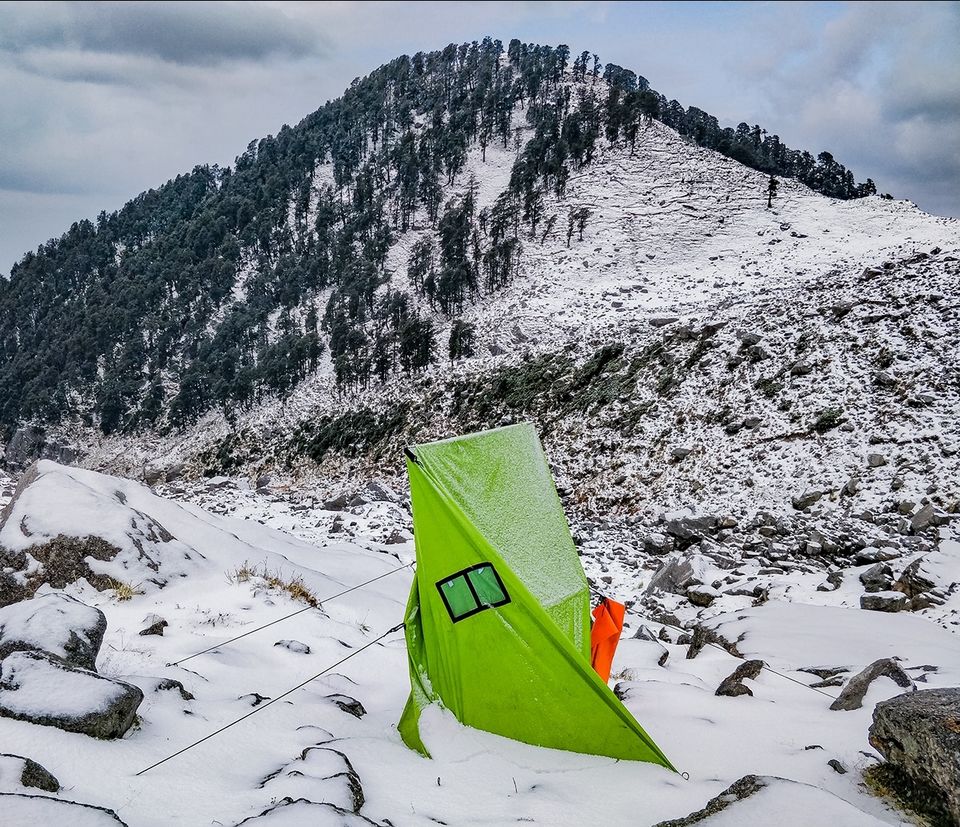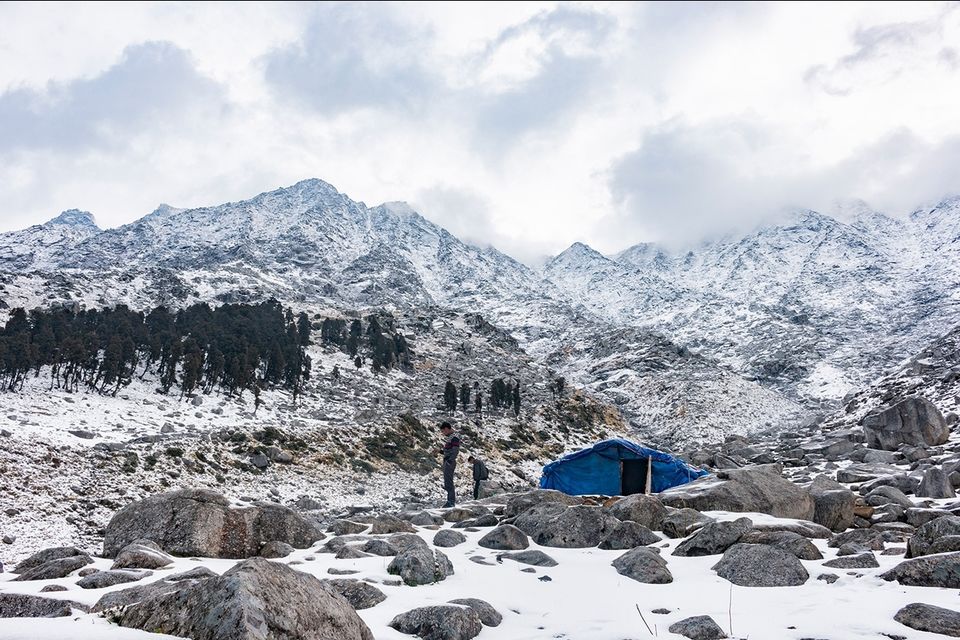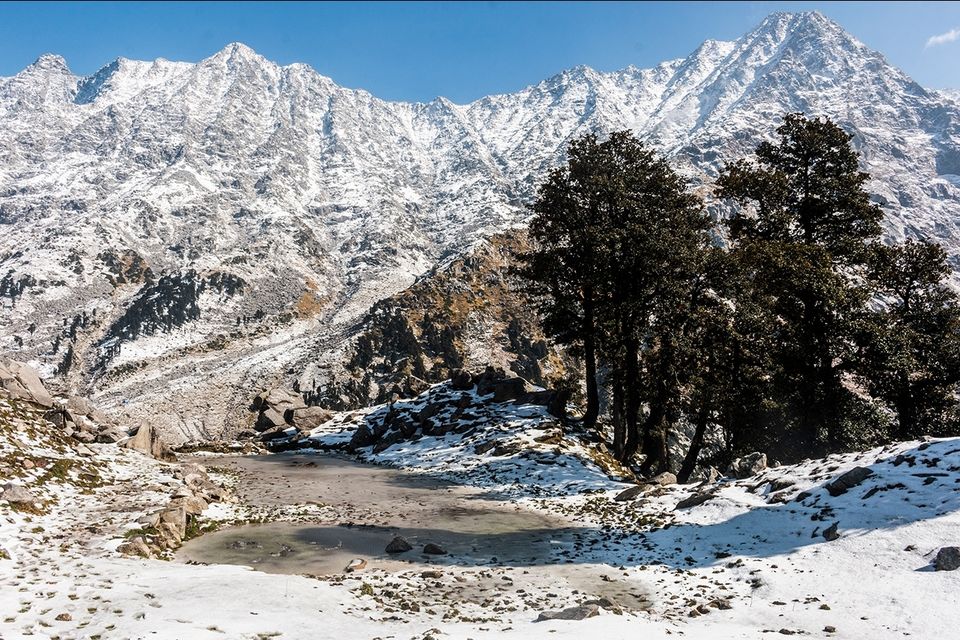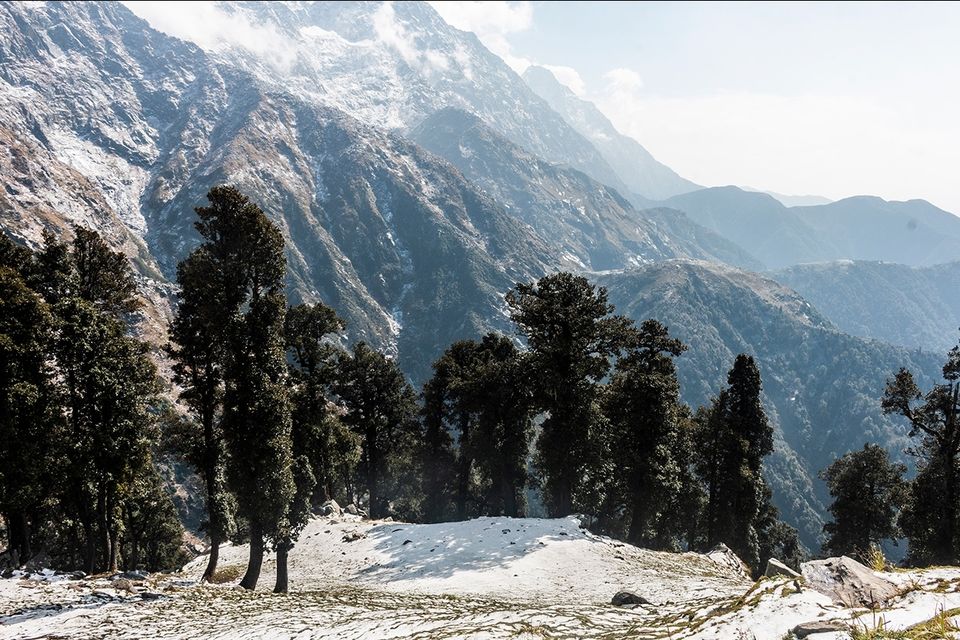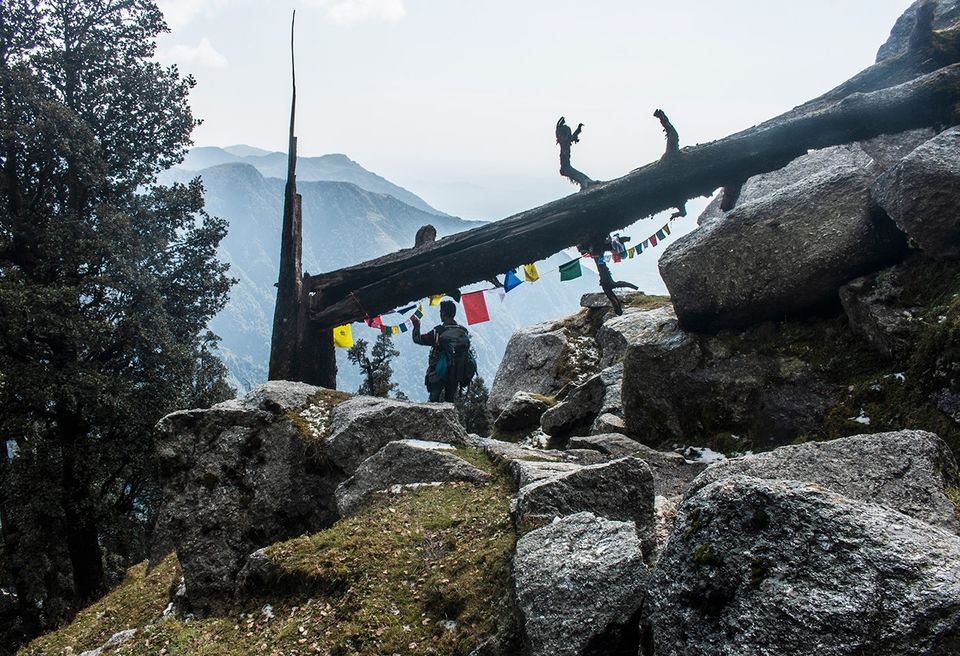 The journey ended well. I was happy even though I could not reach the destination I had in mind. I end the series with a self portrait I had taken at Laka, a place that has kept me yearning to go back.