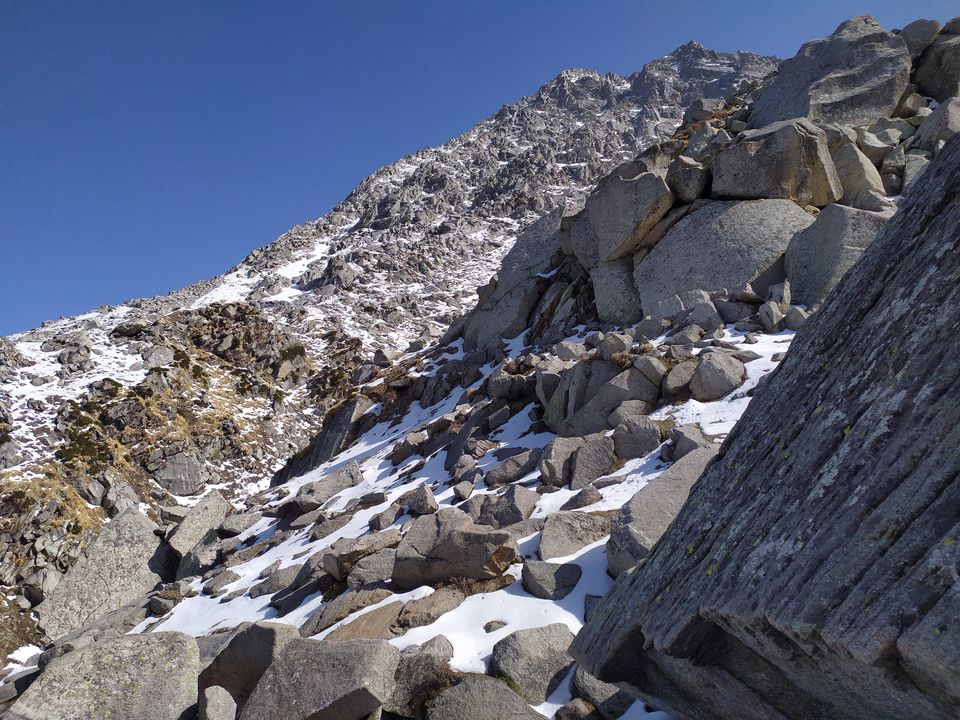 Indrahar Pass is located in the Dhauladhar Ranges at an altitude of 14,245 ft. It connects the Chamba Valley to the Kangra Valley. It is a 18km one side trek from Dharamkot. The route is Dharamkot - Triund - Snowline - Laka Glacier - Lahesh Caves - Indrahar Pass. We attempted this trek in April and it was not a very suitable time because there were unusual snowstorms in the upper regions of the trek. Thus we could only reach till Lahesh caves. To compensate for this loss, we hiked up to the Kunal Pathri Devi. It generally takes 4 days to complete the Indrahar Pass trek but we gave it a shot in 2 Nights and 3 Days. So let us begin the journey!
We reached Dharamshala bus stand at 7 am in the morning after a 7 hour from Chandigarh. We had some breakfast in the market and we departed for Daharamkot at 10:00 am. We started the trek from Dharamkot towards Triund Top at 10:30 which was approximately 7 km.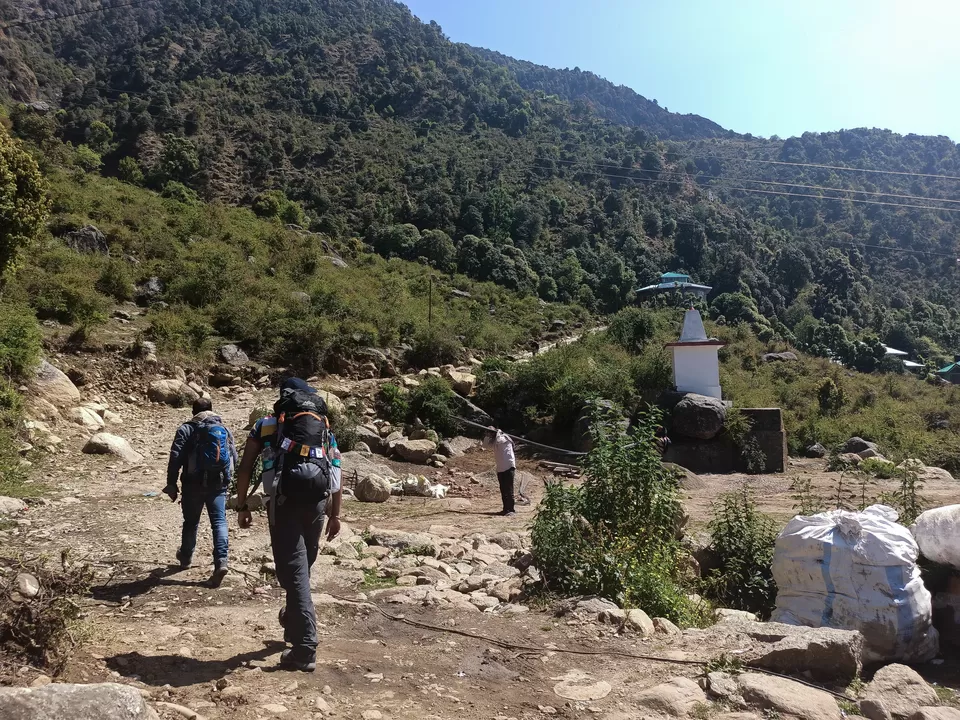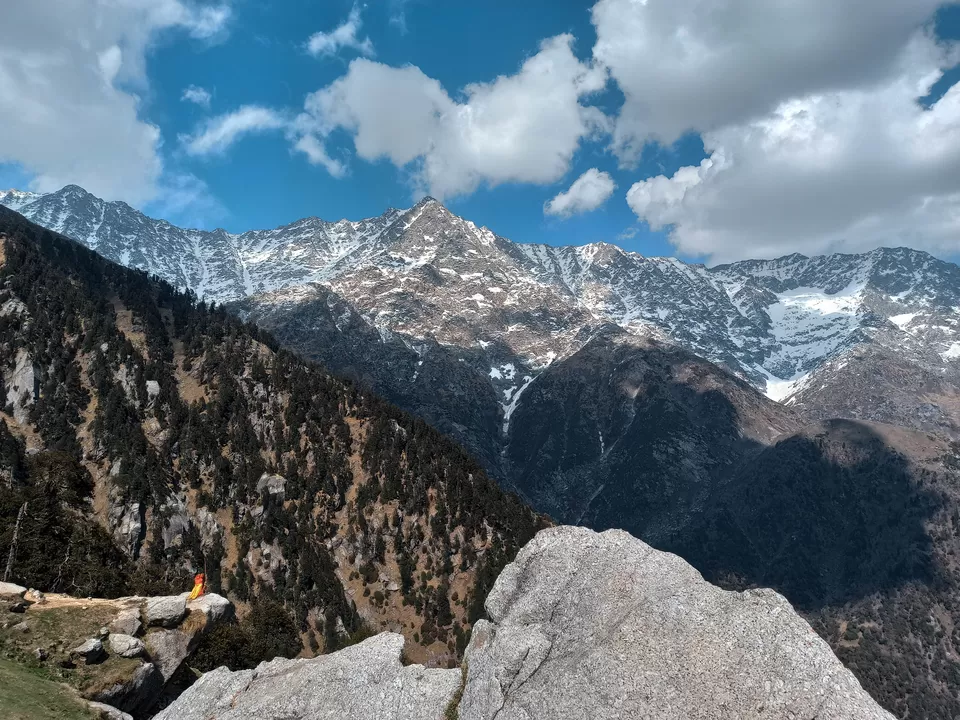 We reached Triund at 3:00 pm and took some rest. The plan was to reach Laka Glacier on the same day which was still 6 km ahead. So we started to trek further towards the Snowline!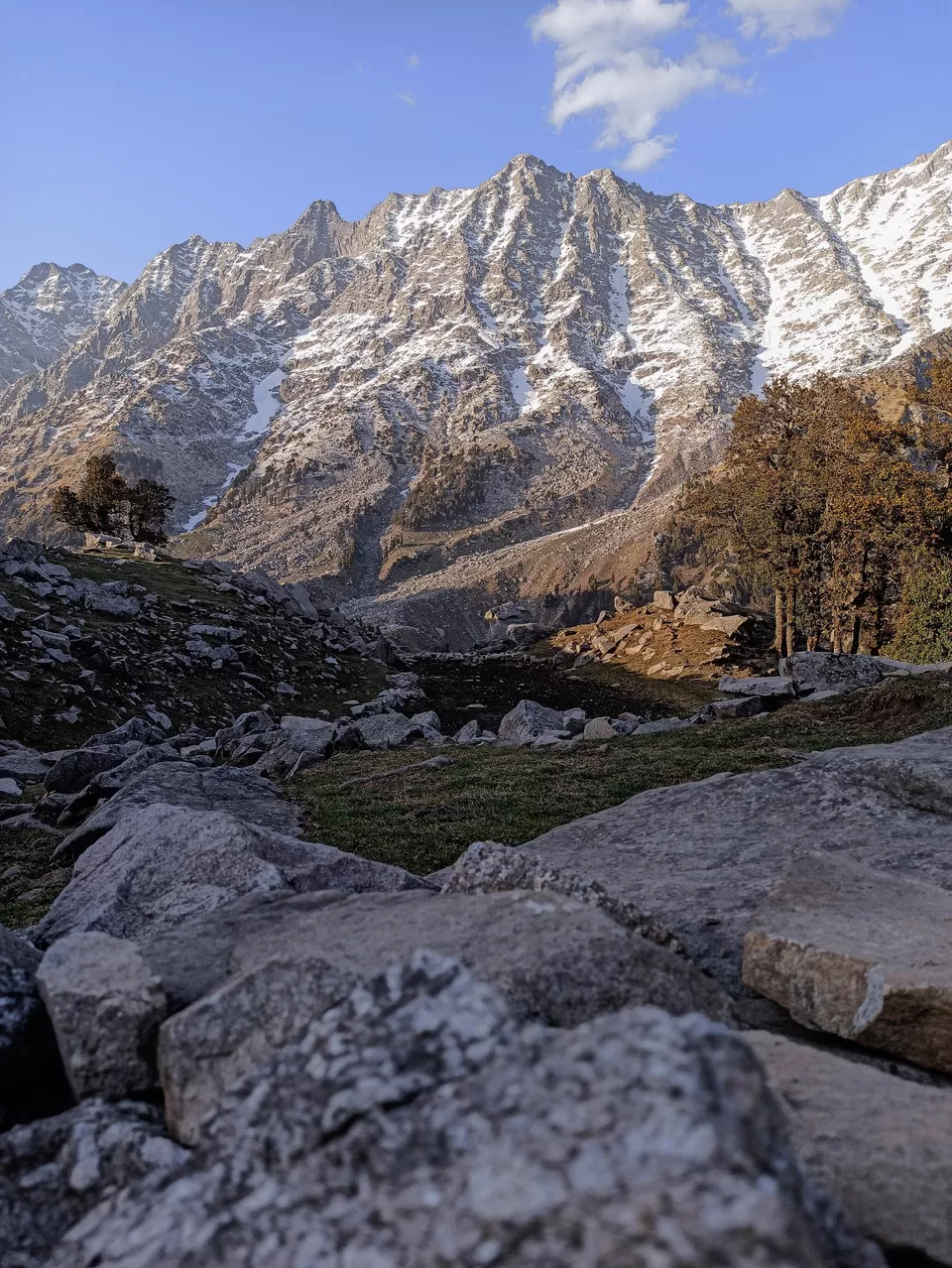 Snowline to Laka galcier was not a very long distance and it was mostly a flat walk with some ascend and descend. Laka is visible from Snowline clearly! We reached the Laka campsite by 6 pm and called it a day. The nights were super chilly and there are always very high winds at this campsite. Thus it was very hard to sleep at night because of the sounds of the wind.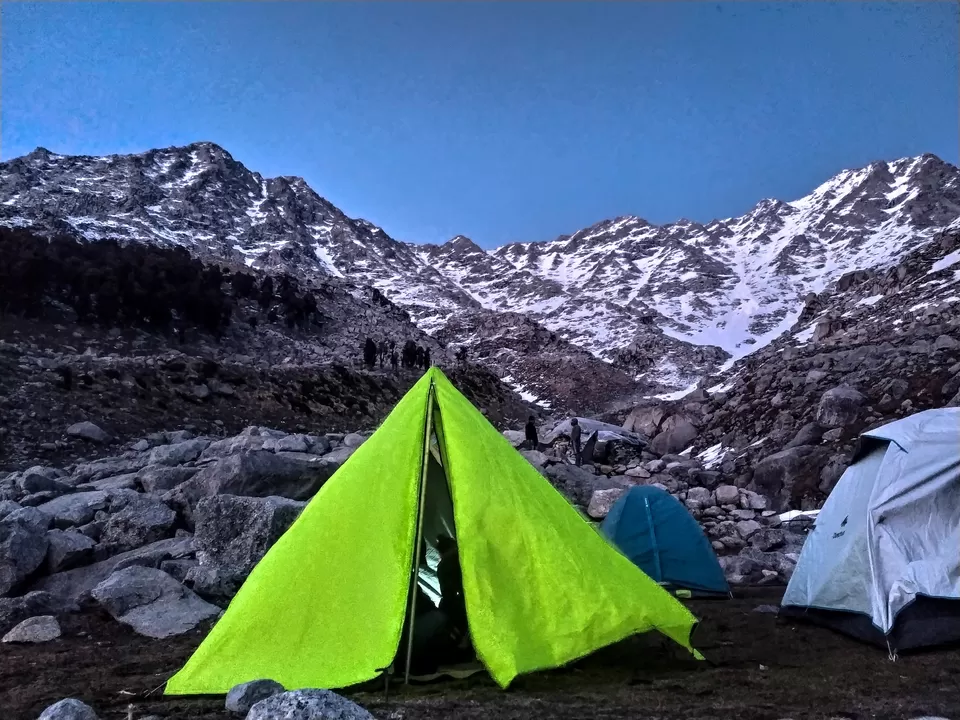 We knew that the pass was unaccessable due to snow but we decided to reach till the Lahesh Caves. We started our day at 7:30 am and started to ascend. After climbing for a 100 meters, there was a huge glacier. We climbed the glacier till we could reach the point where we climb for the Lahesh Caves.
The climb for the Lahesh Caves was very steep. We almost had to use our hands and feet to climb up at section. We eventually reached the Lahesh Caves by 9 am.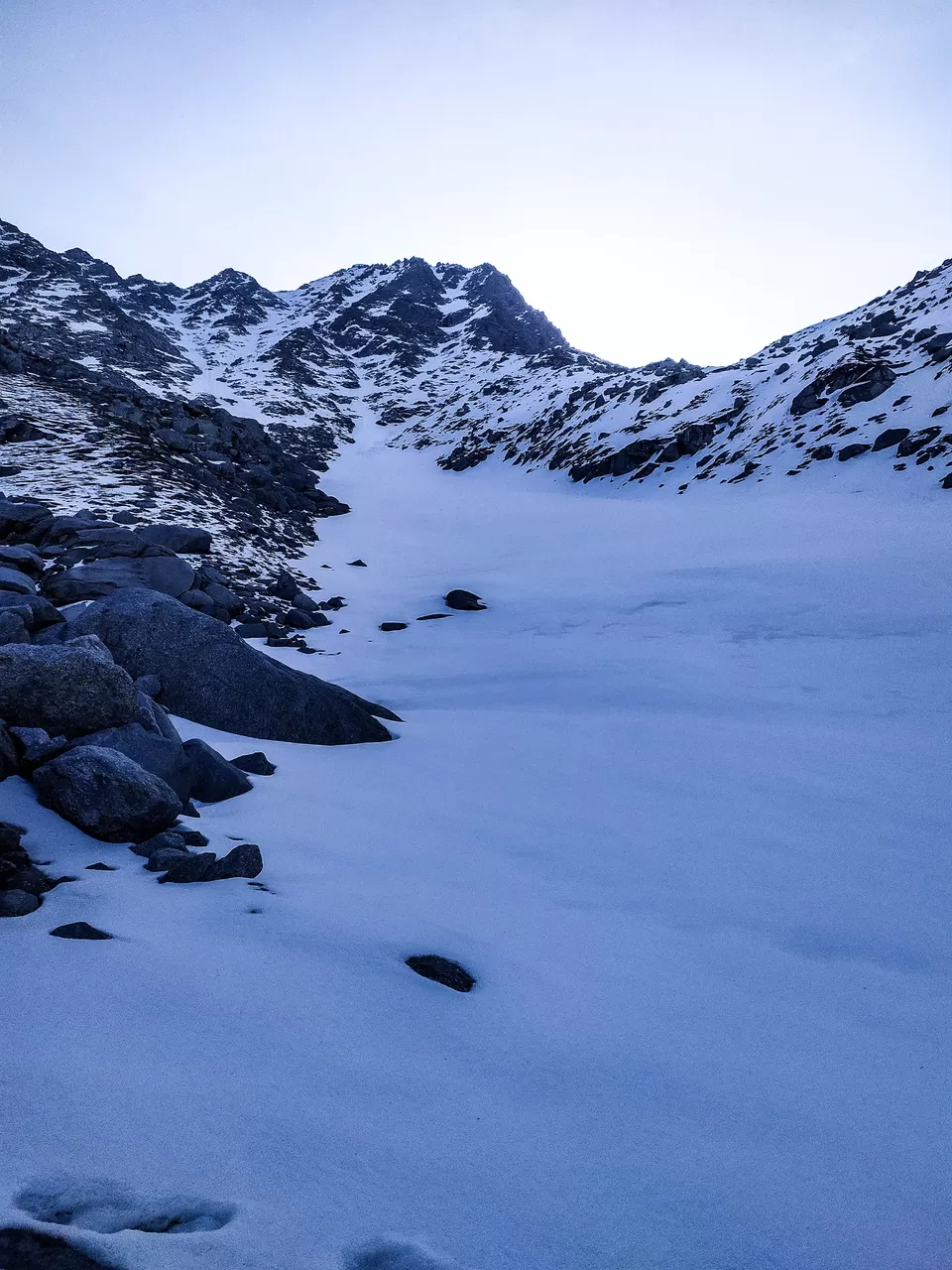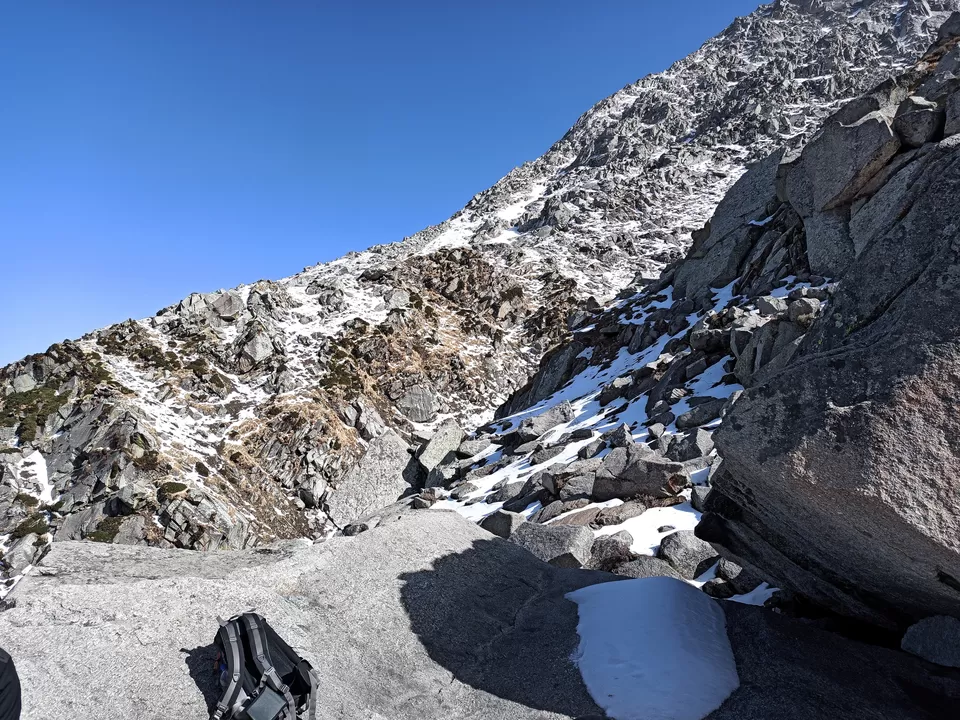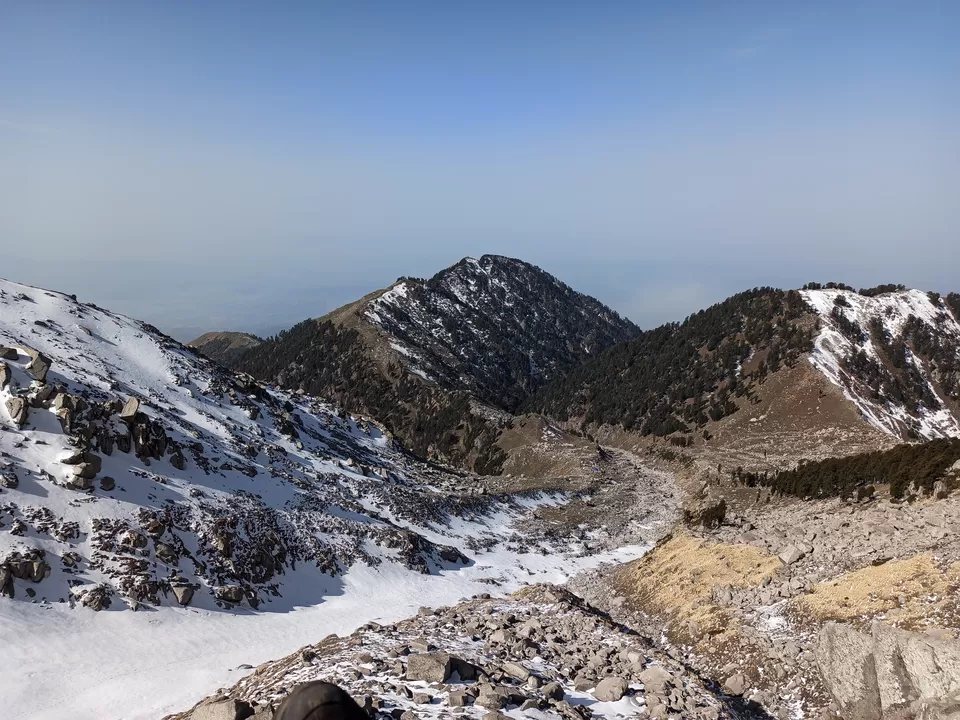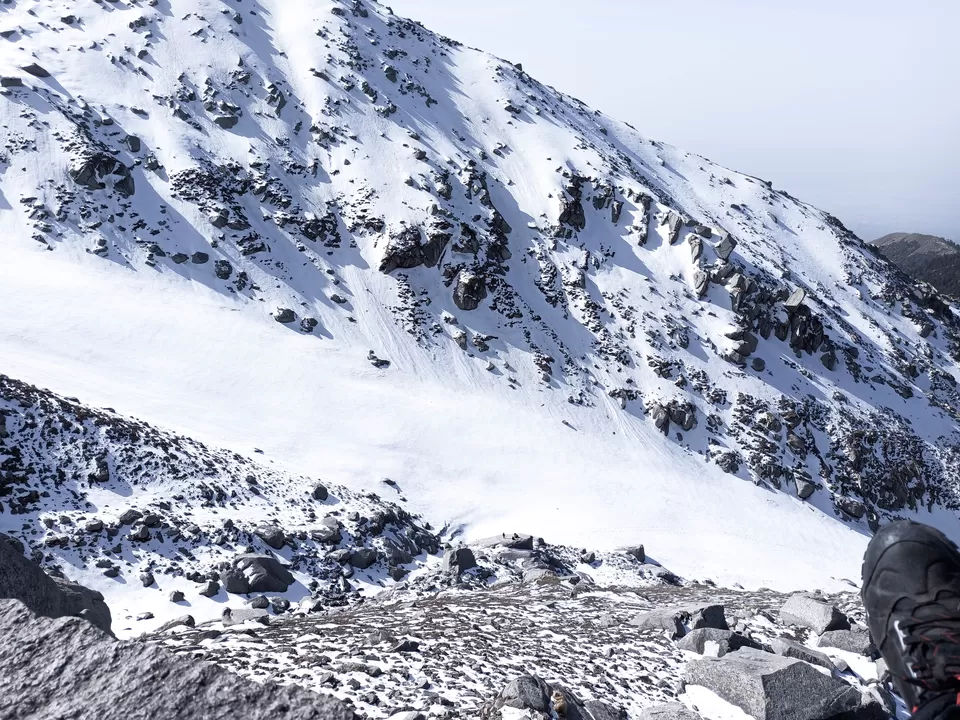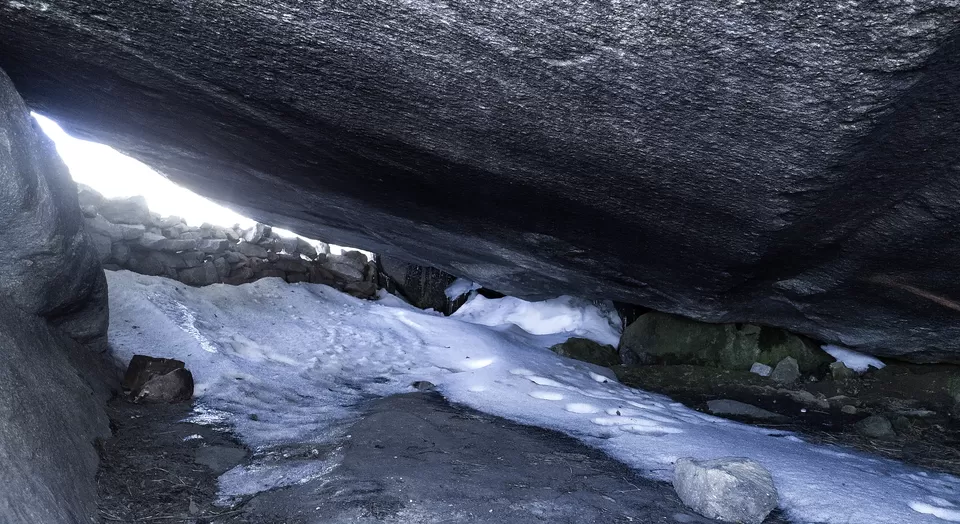 We rested at the cave for some time and started the descend once the sun rose. It was a tough descent because melting snow and rocks are never a good combination. We reached back to the Laka campsite by 10:30 am and the weather started to turn cloudy. Within minutes, the sky was filled with black clouds and we had to evacuate immediately to avoid hailstorm. We packed up quickly and descended back to Snowline. Then the weather changed a bit and we decided to visit the Kunal Pathri Devi. It was a 3 km hike from Snowline and it was totally worth it.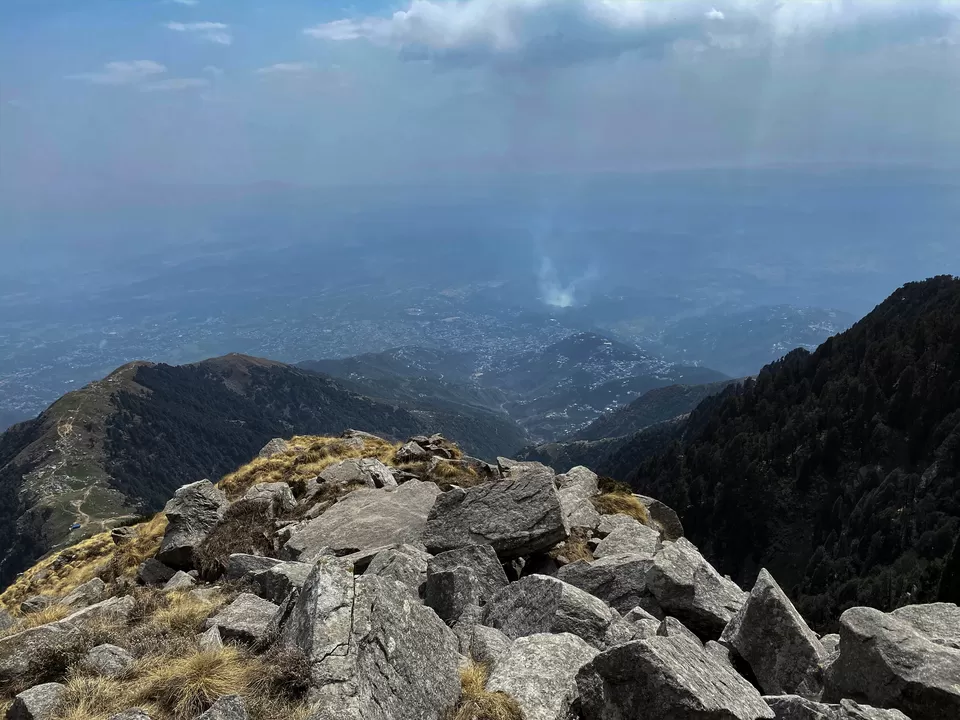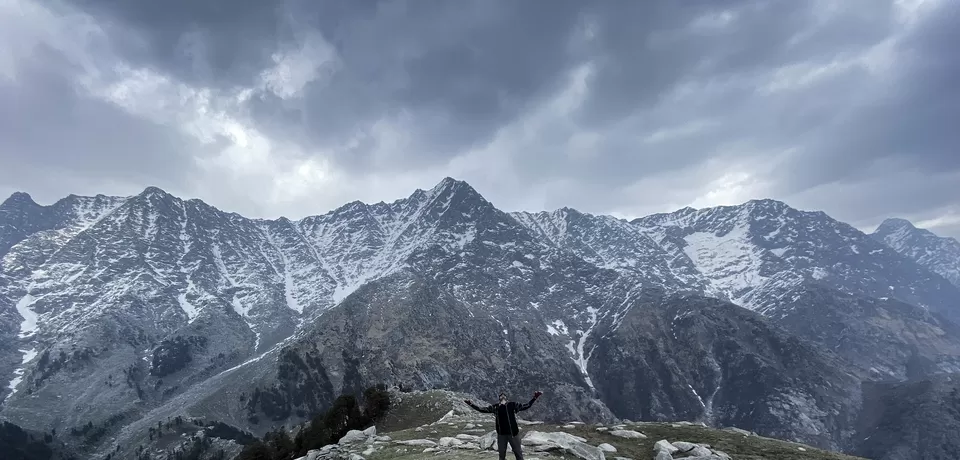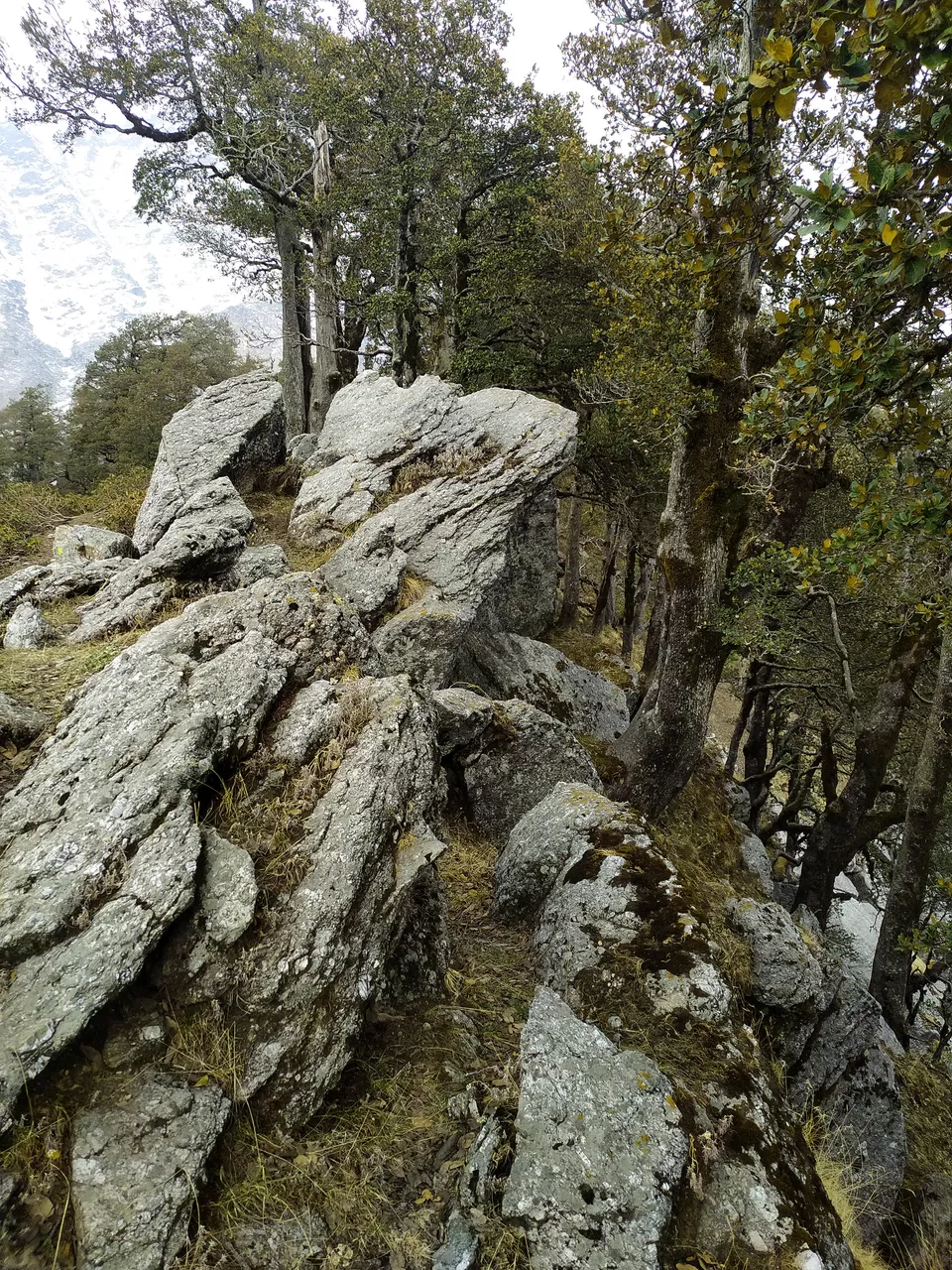 After a few minutes, we descended back to snowline and then further descended to Triund. We camped for the night and next day descended back to Dharamkot early in the morning! We covered a total of 31 kilometers in 3 days from 6000 feet to 11500 feet. It was a great trek although we could not reach the Indrahar Top, but safety is the prime concern. Thank you for time and patience for reading this!