From antiquity to present day several lists of WONDERS have been compiled, to catalogue the world's most spectacular man-made structures.
The following is a list of some monasteries on a very local level, confined in the lap of Great Himalayas. but surely they make me wonder and question their existence.Some of them made more than 800 years ago cutting through hard rocks and some in such difficult conditions that seeing life there is awe-inspiring.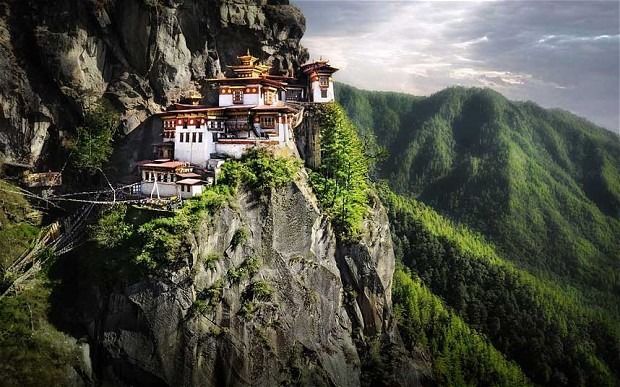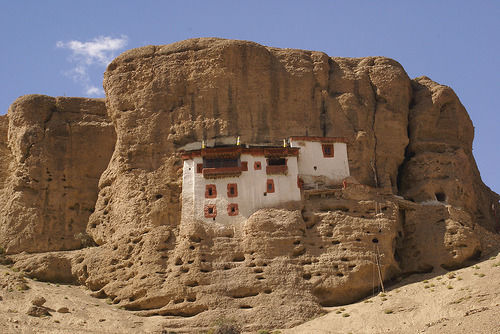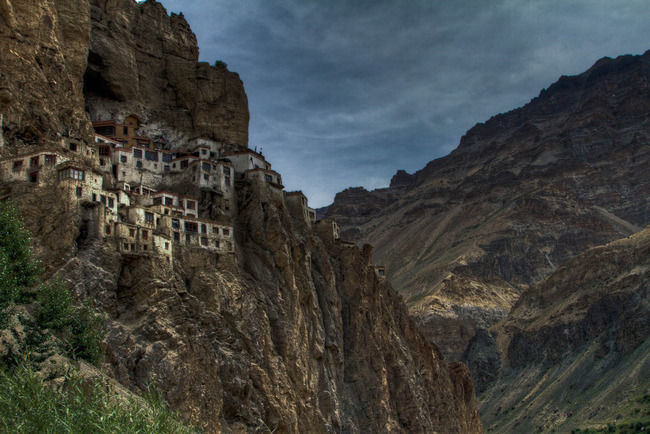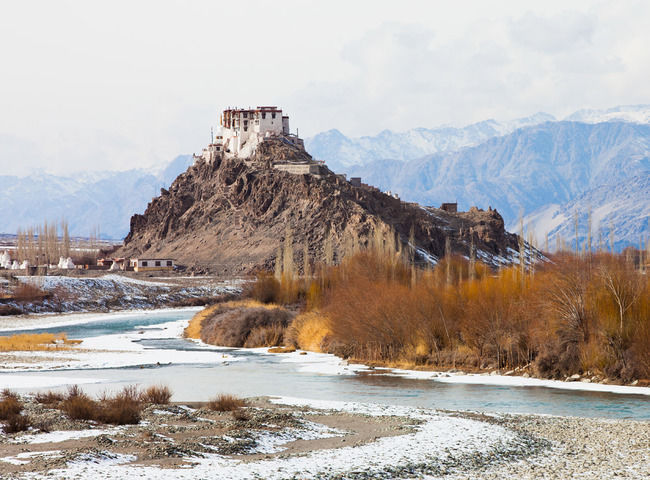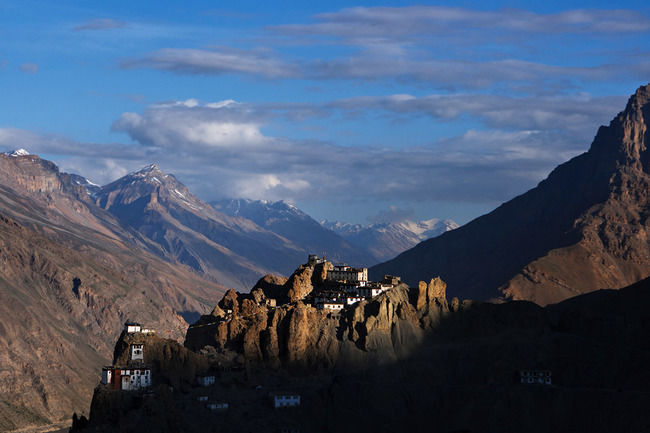 This monastery hangs on a precipitous cliff about 900 metres above the Paro valley.it is also known as Tiger's nest. It got its name from a legend which says that Padmasambhava (Guru who meditated in this place) flew to this location from Tibet on the back of a tigress from Khenpajong. This place was consecrated to tame the Tiger demon.
The scenic beauty and the location of this monastery is astounding and if lucky you can spot a snow leopard in the neighbouring area during winters.
PLACE- 10 km trek from Paro valley, Bhutan.
The first site of this monastery will leave an unforgettable impression on your mind. It just out of a brown, granite cliff and appears as if it is suspended in the middle of the mountain. Not visited by many, one can enjoy quiet, spiritual atmosphere inside it.The panoramic view from the verandah of the "cantilever monastery" is stunning, most of the worshippers sit there for their prayers.
Phugtal is the most spectacularly located monastic establishment anywhere in Ladakh. It is one of the only Buddhist monasteries in Ladakh that can be reached on only by foot. The Phugtal complex spills out of the mouth of a huge cave high up in the sheer mountain face of a lateral gorge through which a major tributary of the Lungnak River flows. Perhaps the most isolated monastery in Zanskar, its foundation dates back to the early 12th century. The monastery has frescoes and ceiling decorations reflecting strong Indian artistic and oceanographic influence.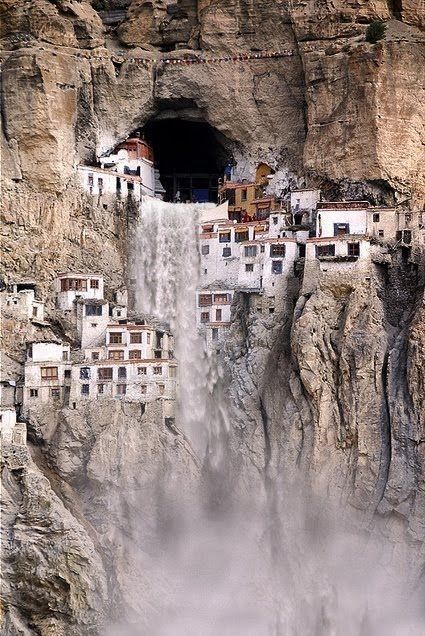 The name, literally meaning 'tiger's nose' was given because it was built on a hill shaped like a tiger's nose.This monastery is a visual display of the religious and cultural heritage of India and Buddhism, built in 16th century by a Bhutanese Sait.Stakna Gompa Ladakh is also known as the most colourful gompa in the Ladakh region.From the roof of Stakna Monastery one can have a striking view of Indus valley and river.
PLACE- 25km from the main city of Leh.
The name can be split into, Dhang or Dang means cliff, and kar or khar means fort, hence Dhangkar means fort on a cliff. It is situated at an elevation of 3,894 metres in the Spiti Valley above Dhankar village, between the towns of Kaza and Tabo.
Dhangkar one of the five major monasteries in spiti, is in danger of collapsing. Built on a 300 metre high spur overlooking Spiti-Pin confluence is listed as one of the 100 most endangered sight in the world by World Monument Fund. so it is highly recommended to visit this monastery.
PLACE- Sichling-Dhankhar Gompa, Dhankhar, Spiti, Himachal Pradesh. Around 35km from Kaza, Spiti.
PLACE- Zanskar, Kargil district, Ladakh. It is at the day walk from Dorzang.