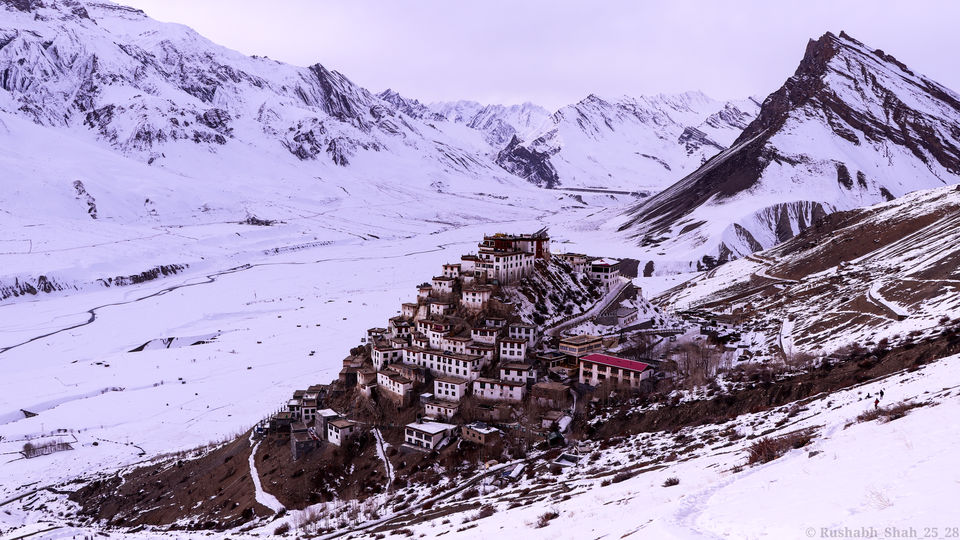 SPITI!
Julley!
How strongly have you desired to live a fairy tale straight in front of your eyes? I mean just imagine, you are just entering a closet of world wearing a blanket of white snow all around and you are walking in territory as same as you witnessed in Narnia. How do you feel when you leave footprints adorned in fresh snow and you keep watching then again and again? If you can imagine this scene, then SPITI in winter is not far.
In extreme winter conditions, if you want to visit one place of India, nothing could be a better choice than Spiti if you really wish to be in a world away from world. Every single existential and non-existential object in Spiti wears a thick blanket of fresh snow. Every hut, road, wooden home, monastery, village, plain land, mountain dons the snowy mantle and flaunts it with unimaginable beauty.
Winter Spiti is like a miniature of paradise created in one high altitude closet of world itself. It's not a wish to have, it's a compelling dream to experience and live. Come with open hearts, and find a sparkle to your frozen feelings being in frozen world of its own. Sleepy countryside, dusty roads, ancient monasteries, silence at every inch, humble people, sense of adrenaline in veins, snow-covered mountains, snail-speedy life, diverse culture and typical anonymity with the world(and with the self too), these are some jewels that Spiti is wearing very proudly, at the same time attracting wanderlust souls like me from all around the world. -Team SoloYolo.
*Major Places covered in 7 days- Shimla, Kalpa, Giu, Pin Valley, Kaza, Langza, Hikkim, Komic, Kee Monastery, Kibber, Chicham, Tabo, Dhankar monastery.