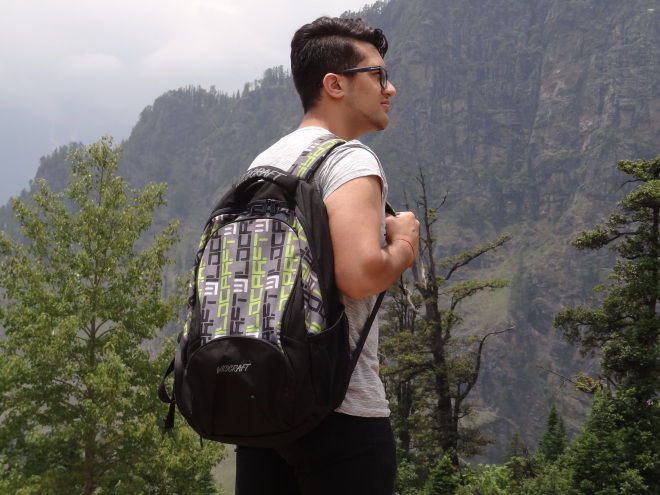 Manali, popularly known as 'Land of Gods' is surrounded by towering mountains and rich greenery that mesmerizes my heart in the very first glance every time I come back here. Manali has always been my favorite hill station. I have been here numerous times and it never fails to satisfy me. My dad has lived in Kullu for pretty long and also in kheerganga , hence he himself loves being here. I am back in manali after 5 years and a lot has changed.Traffic is way too much as before and the rules changed. There is a bus stand right in the center of the mall road. if you have just arrived at the station , to the left is Hidimba temple and a maintained forest area , to the right are the one way bridges and after crossing them to the left is the way to solang valley , vashisht temple , rohtang pass , keylong , leh etc. and to the right is the busiest roads with all the hotels. As usual we booked our rooms at the adventure lodge in the atal bihari vajpaee mountaineering institute. it is separated from the main city inside a jungle with calm and serenity all around. I have always loved staying at this lodge.Hidimba Temple :It is an ancient cave temple dedicated to Hadimba Devi for it is believed that she meditated here.The sanctuary is built over a huge rock jutting out of the ground believed to be the deity's image.I particularly find this place very calm . One should definitely visit the cedar forest area and try to get one with nature here.
Vashisht Temple : Famous for its hot sulphur springs , there is a black stone statue of the Rishi Vashishtha, clad in dhoti,cap & a white shawl on the shoulder inside the temple.It is considered around 4000 years old.
Hey guys did you listen to Red Hot Chili Peppers new song Dark necessities? Yes they are back with a bang and one hell of song. And no this is no ad break ! Coming back to ManaliSolang Valley : The most lively place on Tuesdays when Rohtang pass is closed. Although some people try to sneak in and visit Rohtang by taking a pass to Keylong but returning from Rohtang. All the adventure sports take place here . The best one Paragliding! I did the biggest one this time where you go up the hill from the rope-way and fly down from about 3500 ft from the ground. This experience almost blew my mind away with all those roads and cars looking as small as my nails. Look at the top left picture below here.
Rohtang Pass : One true tourist attraction that attracts people from around the country and the world. Always covered in snow this place takes your breath away.I have always loved to climb up to the top of it, getting all physically drained due to less O2 and well my unfitness. It is at an amazing height of 13000 ft from the sea level. The road to Rohtang is very dangerous but you keep enjoying the view all along and you will up there in no time or maybe you could take some rest at Madi and have something to munch on.The best time to visit Rohtang is March when the snow is fresh and clean also since it is closed from November to February. And yes as i mentioned Rohtang pass is closed off on Tuesday .Also you have to pre book an online pass for Rohtang pass and offline booking for Keylong (about 80 km's from manali).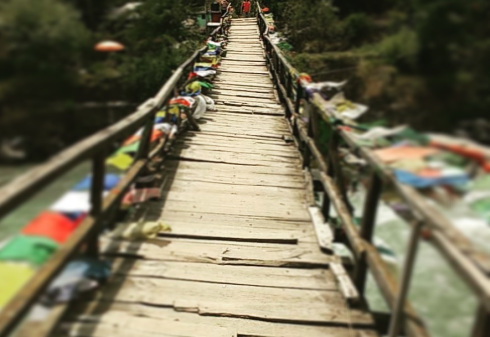 Mall Road : Manali no doubt has the biggest mall road of all hill stations. It gets really busy at night but the place is equally enjoyable with people rushing around for food or buying stuff. Do try Paneer Maharani at The Satyam Restraunt it is delicious nad sorry non veg lovers i was with my family so could not try non veg food. I promise i will update it as soon as i visit Manali with my friends. I guess I should plan it soon. Also do not forget to visit Cafe 1947, it is a music cafe with a 60's touch to it. And you can pick up a guitar and play your tune as well .
That's All folks and if you get a chance do go for trekking up to Bhrigu Lake. It is a breathtaking and an astonishing experience. Do visit Manali once in your lifetime it will bring out the latent energy in you. Bon Voyage !
This blog was originally published on 'SOPHROSYNE'
Frequent Searches Leading To This Page:-
manali package for couple from delhi, kullu manali tour package for couple from delhi