We booked a traveller minibus and left for Manali, late at night from the capital city of India - NEW DELHI. We followed the NH-1, which I feel is one of the peerless roadways that I have ever witnessed. Early in the morning, we crossed CHANDIGARH and then around 7 am we stopped at a dhaba near ROPAR. After crossing ROPAR, the roads became steep but the magnificent scenery kept on astounding us as we ascended. After a long travel, we reached MANDI, had our lunch there and moved ahead amidst the beauty of nature. The juggernaut hills, the serene Beas river  and the bright skies were like a painkiller to the life we had in the overcrowded cities. We reached KULLU at around 3 pm and saw the first glimpse of snow peaked mountains very far away from us. This was the first time I actually saw a snow peaked mountain from my naked eyes all white under my reach. I had no idea when I was this delighted before. We kept on moving and finally reached MANALI in the evening. And suddenly from the scorching heat of summers in NEW DELHI, there was a huge transition in temperature and we were literally shivering. We had done our hotel bookings before, so we went there, kept our luggage and decided to take rest. We had our dinner and slept.  
The plan was all set. We had to cover HIDIMBA DEVI TEMPLE and VASHISHT TEMPLE by evening and then visit the famous MALL ROAD  by night. We got up early, had our breakfast in the hotel by 8 am and started the day trip. We had our minibus so there was no issue of transportation. There was a lot of traffic so it took us a little longer to reach HIDIMBA temple. We went inside to see an amazing view of a temple covered by woods from all dimensions and realised why ROBERT FROST wrote a poem on woods. Indeed the woods were lovely, dark and deep. There were rabbits and yak which were like an attraction for the small age group. Not very far away there was a MELA and I was able to capture a photo of the giant wheel along with the snow-peaked mountains at the background. It was no less than heaven. Then we left for VASHISHT TEMPLE.
We reached VASHISHT TEMPLE by 1. As it is located very high up in the hills we had to walk a long way up from the base where our minibus stopped. It is famous for the "hot spring" which is believed to cure all the tiredness and skin ailments of a person. We had a warm bath there and the outside temperature was about 10° Celcius. It was so refreshing. The view from the temple was stunning. We left VASHISHT at 4 pm and reached our hotel by 5: 30.
Then we walked along the MALL ROAD, ate some delicious food and embraced the beauty of the place. On our way back we visited a nearby park covered with tall sky catching trees and then returned back to our hotel.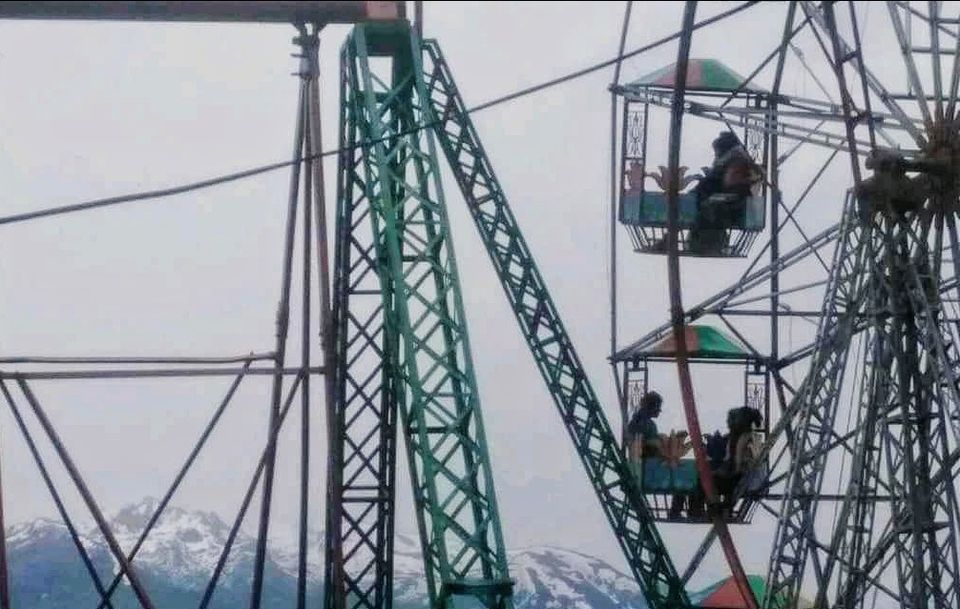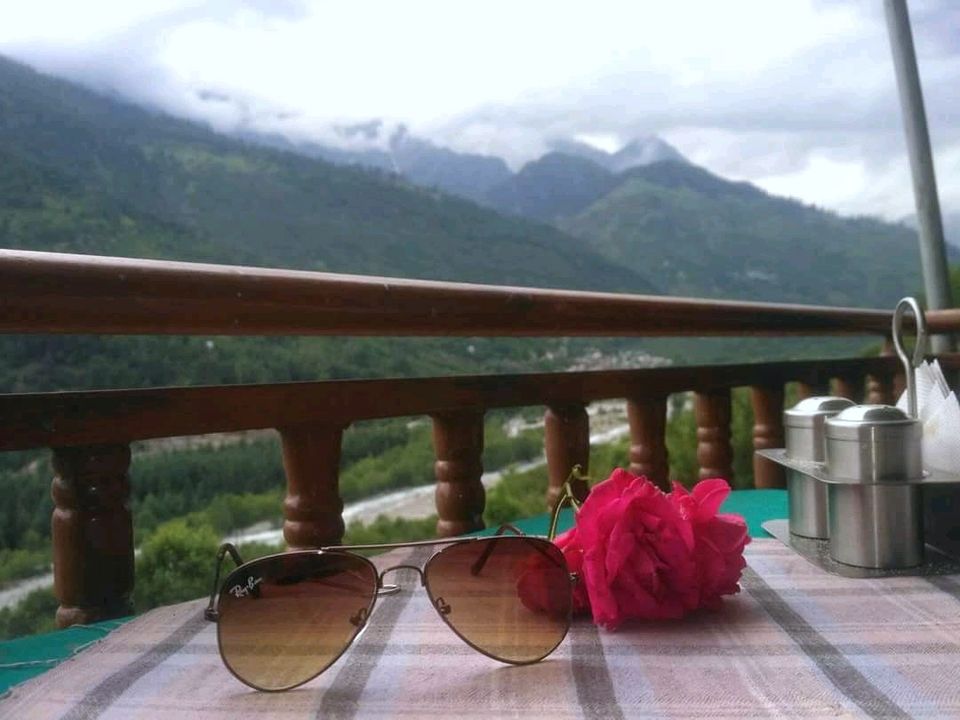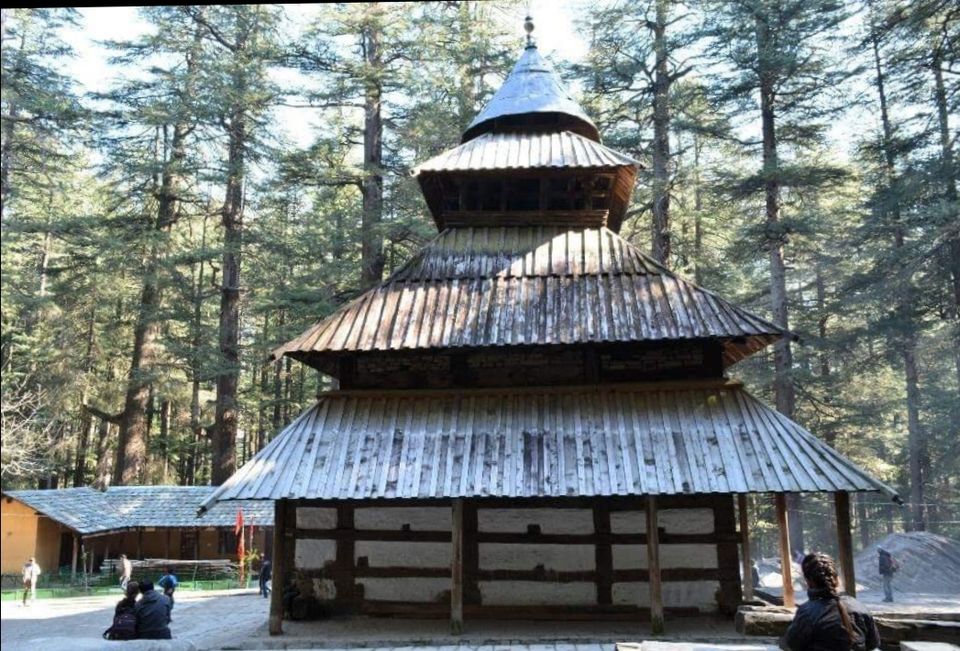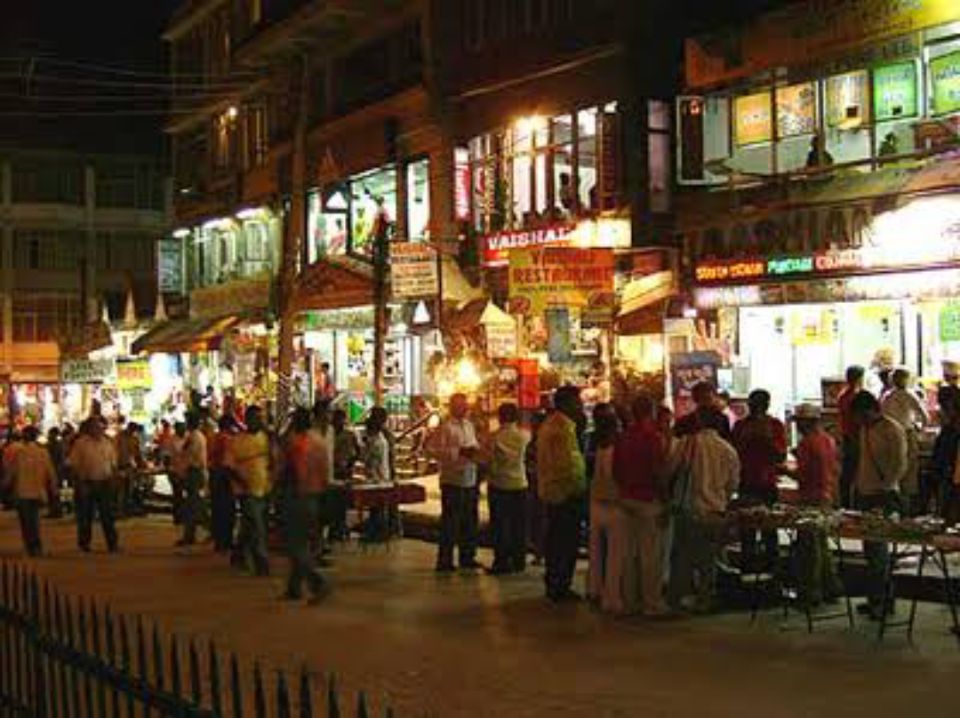 It was the most awaiting day of the trip. We were going to ROHTANG PASS which is at a staggering height of around 13,000 feet. We took the warm clothes from a shop which was on the way. As we had visited MANALI in June which is considered to be the peak season for travellers, we were stuck in long traffic because of starting late at around 8 am. If you ever visit MANALI in MAY-JUNE and plan to visit ROHTANG PASS, please make sure that you start your journey as early as possible at about 5 am in the morning so that you can avoid the traffic and even get ample amount of time to spend at the peak as the weather is considered to get worse by the evening. We were stuck in a heavy long traffic which cleared after GULABA check post. You can continue your journey to ROHTANG after GULABA check post only if you have the permit which needs to be issued earlier. We crossed the GULABA checkpoint at about 12 noon. As we moved the road got steeper and steeper. We were ascending a mountain and everything around it looked so amazing that it can't be expressed and at the same time there was an inner fear as the road was one way and very dangerous. After a long drive, we reached MARHI, we ate there and got refreshed. The fascinating thing was PARAGLIDING which was a heavenly experience although the cost per person was as high as 1300 rupees. After crossing MARHI we were exposed to the snow patches but the major attraction was still away. At around 2 am, we reached the top after a journey of 50kms which took about 8 long hours. It was bitterly cold and shivering was not a choice but a compulsion. It's difficult for a person from plains to stay there for a long time. I had always dreamt of getting to the top of a snow-peaked mountain since I was a kid. And I soon as I kept my boots on the snow, I was thrilled. I kept on climbing to the top, made snowballs, threw it all along, slid through the snow. After all, I had never been so happy before. There was nothing that could have stopped me. I felt as if there are no boundaries for the happiness that nature can provide to a man. After all, the best view comes after the hardest climb". The mountains made my problems feel very small. It taught me many life lessons, one of which is you have to risk your life in order to reach the glorious summit. It was 4 pm and the weather started to tremble. The sunlight was bleak and the rain started to pour. We had to descend back quickly. But all along the return journey to Manali, I was recollecting the memories of my journey and comparing it to my favourite movie "Yeh Jawani Hai Deewani". We reached our hotel back at 9 pm, tired but happy.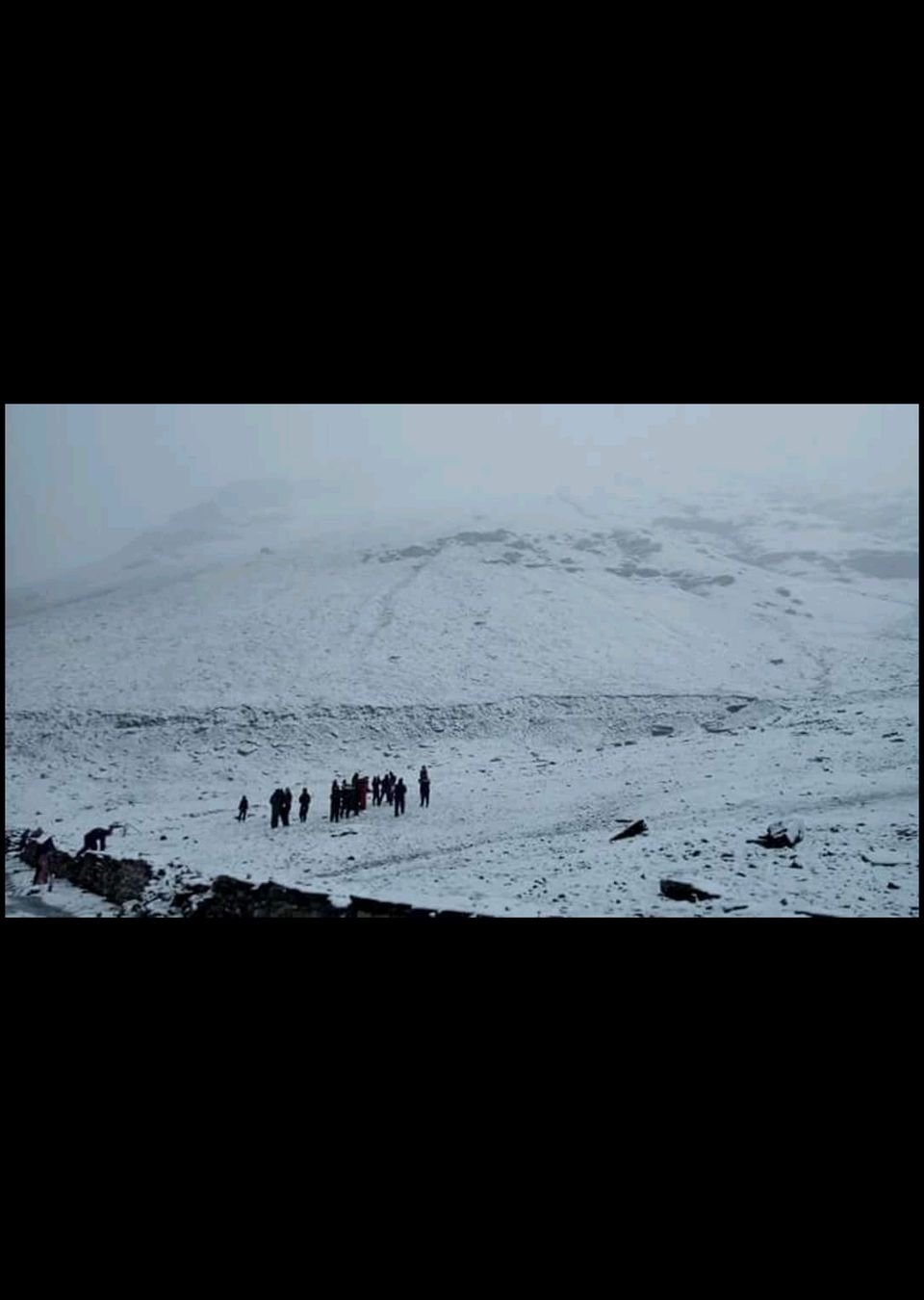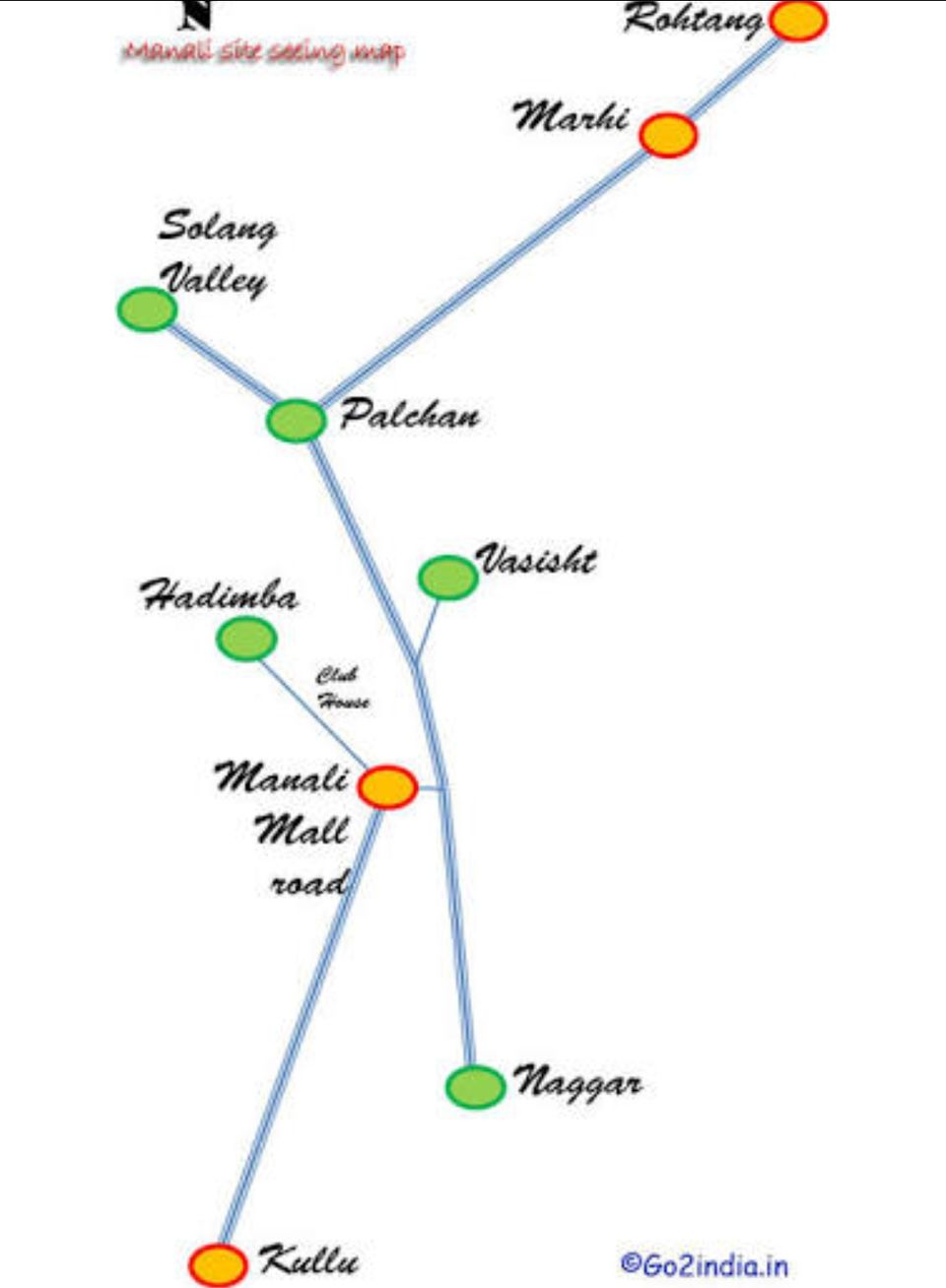 The next day early in the morning we had our breakfast and it was scheduled to return back to NEW DELHI after completing the last activity of the tour that was RAFTING. So we stopped at KULLU, beside the BEAS river. The water was cold and crystal clear with a heavy gush. We had RAFTING and it was one of the best experiences I have ever had. We had our lunch, did some local shopping and headed to NEW DELHI and reached there at 5 am the next day.
The transition from CROWDED, POLLUTED and NOISY plains to the SERENE, CLEAN and ELEGANT mountains, it was overall an amazing experience which I won't ever forget. This journey shaped me into something new and changed my outlook on life completely.
Whenever you feel like life is getting difficult, always remember " THE HILLS ARE CALLING AND YOU MUST GO.🙂 "