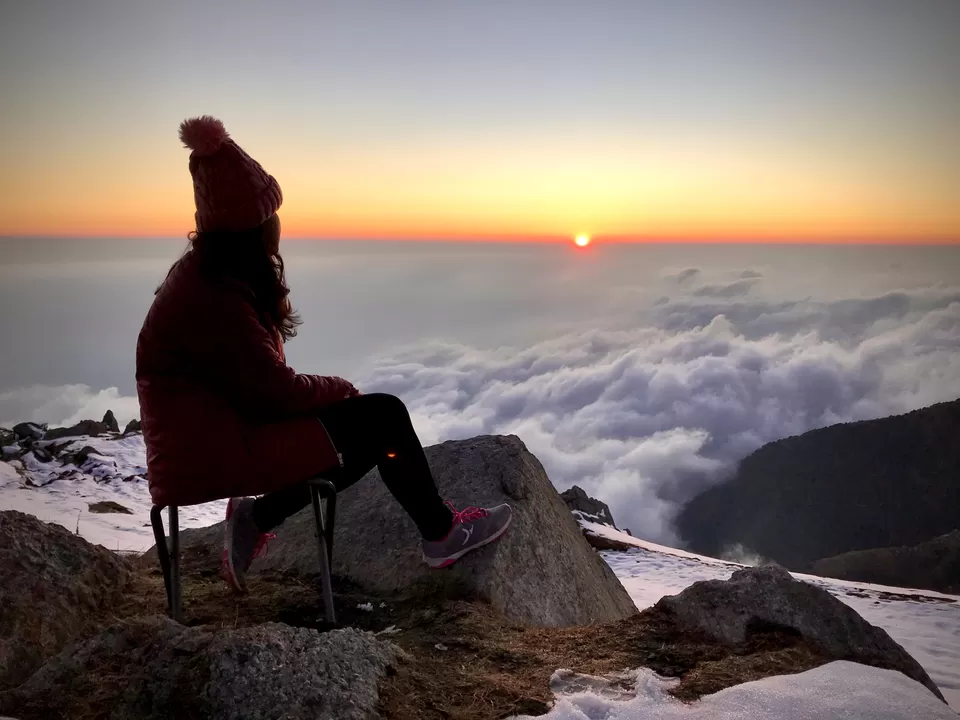 It had been a while since I travelled and I had never been to the Himalayas. I did hike quite a bit in and around Bengaluru but my dream of being close to the Himalayas was unexplored until I decided to take the trip to Mcleodganj. I know I am writing about it now in July 2022, but this trip happened way back in Nov 2020 when we all were in a lockdown, stuck in our homes and travelling was a distant dream.
Cities were opening slowly and I noticed that people started to travel again. So, I thought this could be a good way to break the monotony of staying at home and may be a good time to go to the mountains, well, after this trip, I think everyday is a good day and there is no such time as "good time" to go to the mountains, you just GO TO THE MOUNTAINS all the time :)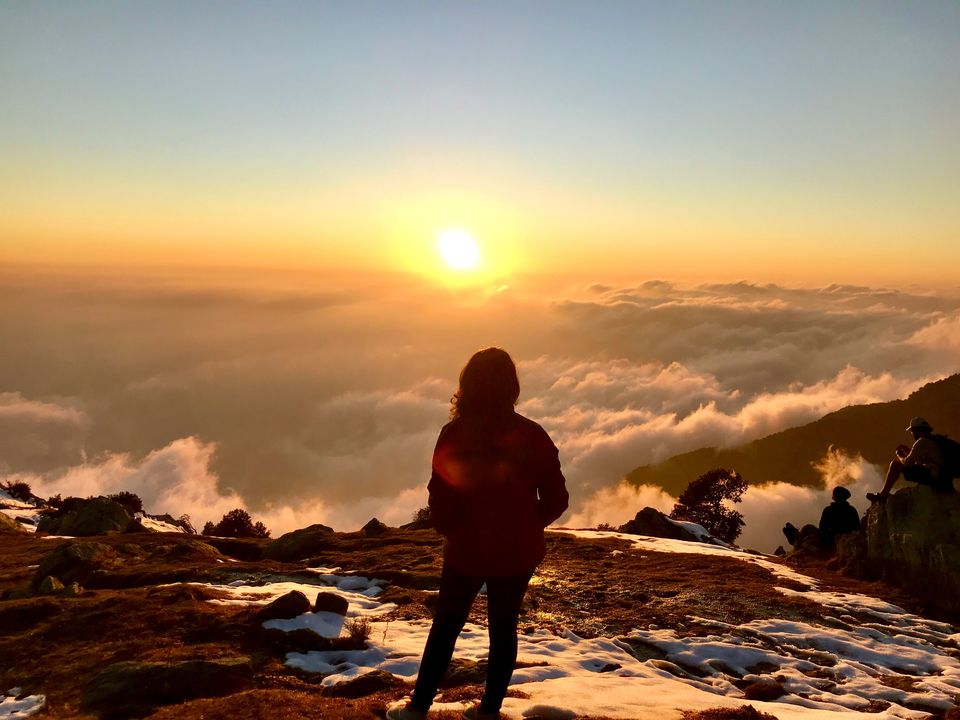 Day 1 : Arrive at Dharamshala
I took flight from Bangalore to Chandigarh and then a short flight from Chandigarh to Dharamshala. So I think which ever part of the country you are in, there is an airport in Dharamshala and you could reach easily.
From the airport you can take a pre-paid taxi and reach Mcleodganj, there is no other way to reach Mcleodganj, best would be to find someone to share the ride with as it costs about Rs.1000 to Mcleodganj from Dharamshala airport. I didn't do much on the first day and just went to the main market and called it a day after having some dinner at a nearby café.
Day 2 : Explore Mcleodganj
I would say the best way to explore Mcleodganj is by foot. If you decide so, be ready to hike all day, but I wouldn't complain about it as the weather is very pleasant and its much nicer to take shortcuts and walk through some really nice landscapes.
1. Bhagsu Waterfall : Its a quick hike, a bit tiring but so much worth it when you reach the waterfall. Throughout the hike you get to witness some really beautiful mountains. I would recommend to carry something to eat if you plan to snack on something, as you wont find anything till you reach the waterfall. It is a very pretty waterfall. Once you reach, just look at the beautiful nature, and play in the water if you'd like , of-course click some pictures and get going. Its gonna be a long day
2. BhagsuNag Temple : You could either visit this temple before you go the waterfall or after you hike down from the waterfall. It's a peaceful place to spend some alone time and just keep looking at the gorgeous mountains.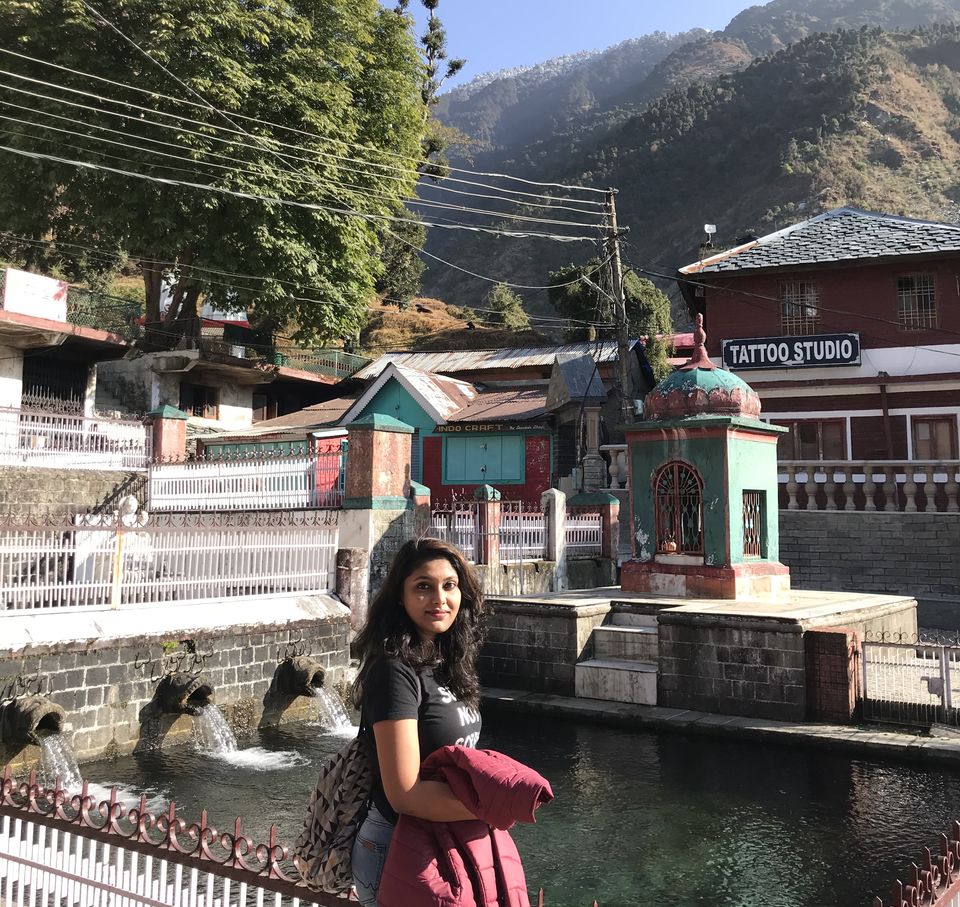 3. Dal Lake : No, this isn't the famous Dal Lake of Kashmir, this is the Dal Lake of Mcleodganj. It isn't really very big, but a good hike from the main market gets you here. It is surrounded by a nice green park where you can listen to the birds sing and look at lake as you sit on the benches. It is a very peaceful place and the weather is usually perfect to enjoy the lake view. Grab a cup of masala chai and sit here as long as you want.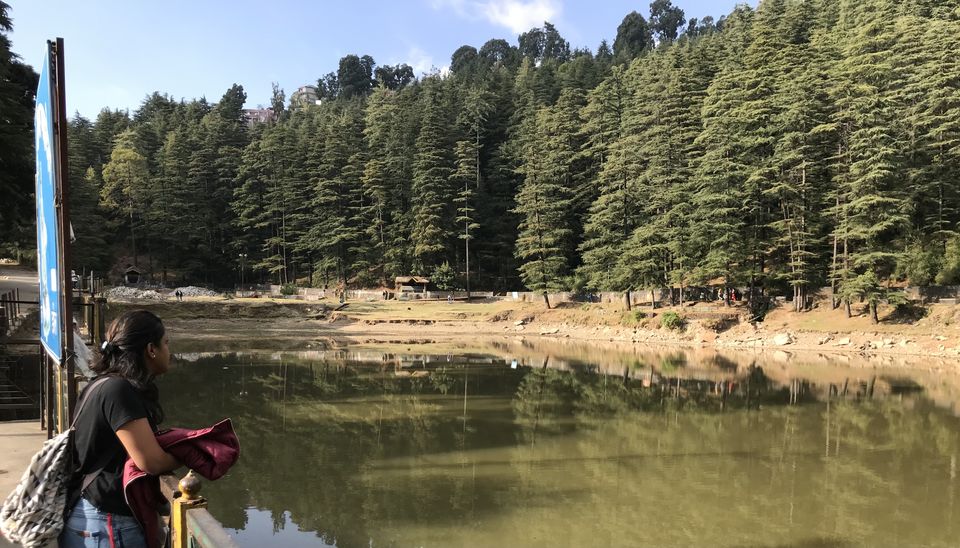 4. Naddi View Point : I am sure, you will be tired with all the hiking. This could be a good place where you can hire a local rickshaw and take an easy ride to Naddi View Point. Make sure you book the same rickshaw on your way back as well so that the auto driver waits for you till you get back from Naddi View Point.
Now, as the name is so clear, its a view point and OMG such a good one. You cannot miss this view point. Fantastic mountain ranges just like how you drew a painting in school awaits for you here. So be prepared to be mesmerized and click some really good pictures with amazing mountain background.
5. Main Market : This is right in the center, you will anyway visit the main market to get food and souvenirs if you plan to shop. Bargaining is the key to get some really good souvenirs as we all know. Shop a little and just wander around aimlessly, you wont get lost trust me :)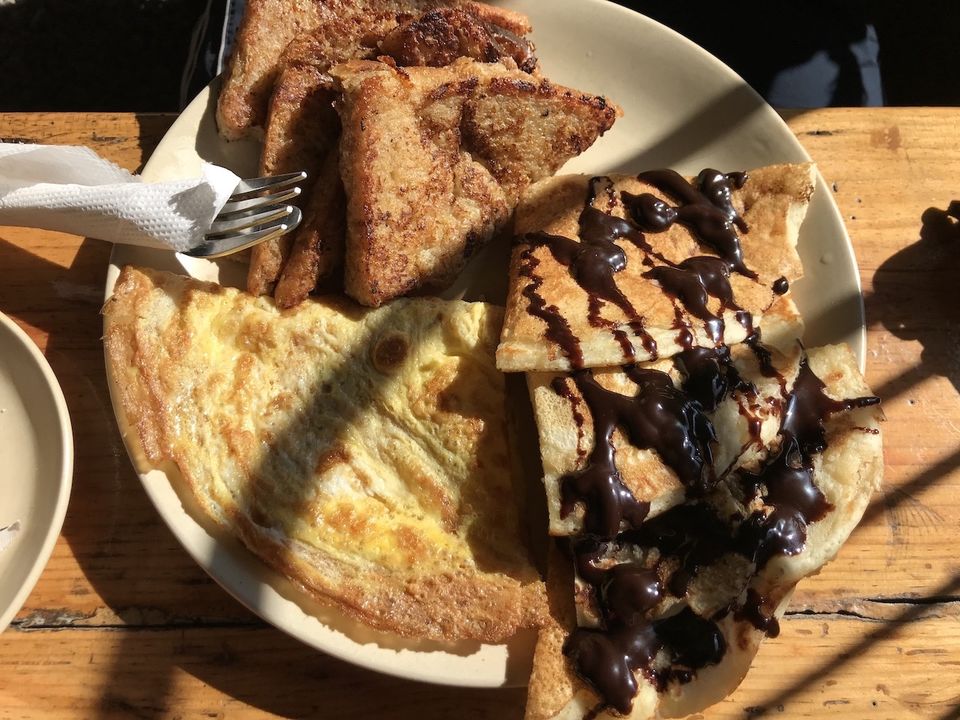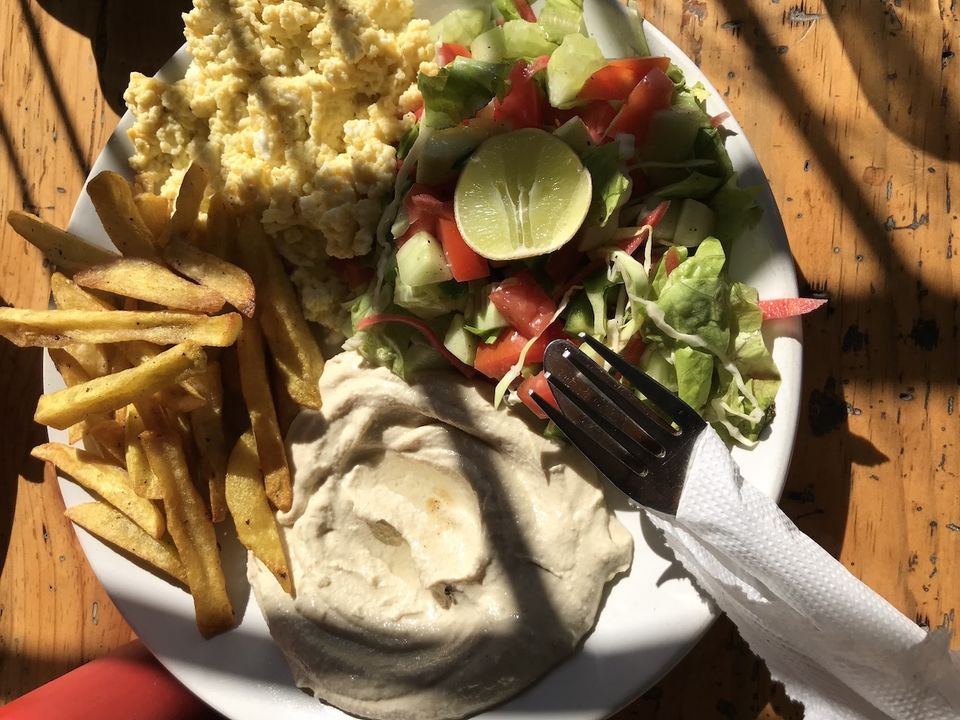 6. Dalai Lama Monastery : This is the main reason many people visit Mcleodganj so that they can visit Dalai Lama and get his blessings. This is the place where Dalai Lama stays.
Unfortunately since I went during COVID times (of-course after lockdown), the monastery was closed and I wasn't lucky enough. However, I really wish you get to meet him and seek his blessings on your trip. Get some momos for dinner, there are really nice cafes in Mcleodganj.
Day 3: Triund Trek
Honestly, I would want to write a completely different article for Triund Trek because it requires a dedicated article. However, since you are here now, just do not miss Triund Trek when you plan to go to Mcleodganj. Its like your trip is not complete if you do not do this trek. It is a day long hike and requires you to camp for the night and get back to Mcleodganj the next day after breakfast.
This is the place that actually made me FALL IN LOVE with the mountains. The sunset here is going to be the best sunset of your life and I mean it when I say this. Ensure you book the trek in advance and talk to the trek company and clear all your doubts before you book them.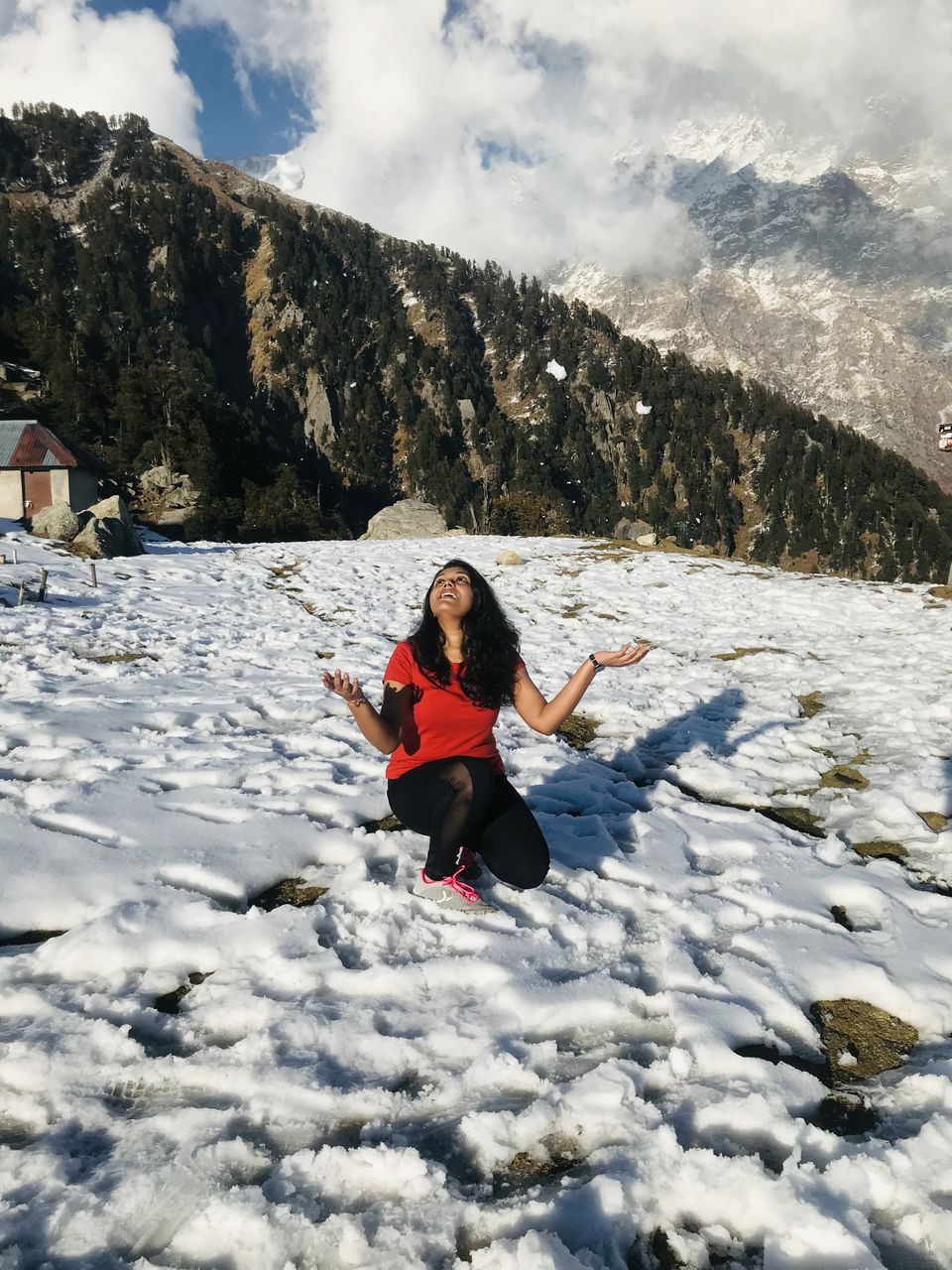 Day 4 : Just Chill in the mountains
If you did the Triund Trek, I am sure you are totally tired and wouldn't want to do anything. I would suggest you to take a break and JUST BE in the mountains. Go to a nice café, eat some nice food(momos, thukpa, burgers, coffee) now that is mouth watering, isn't it?
I always plan in such a way that I do nothing on one particular day when I travel just to be in that place and feel it. Talk to people around you, explore their culture or just gaze at the night sky and get dreamy, coz you ain't gonna find the same clear sky when you get back to home and city life.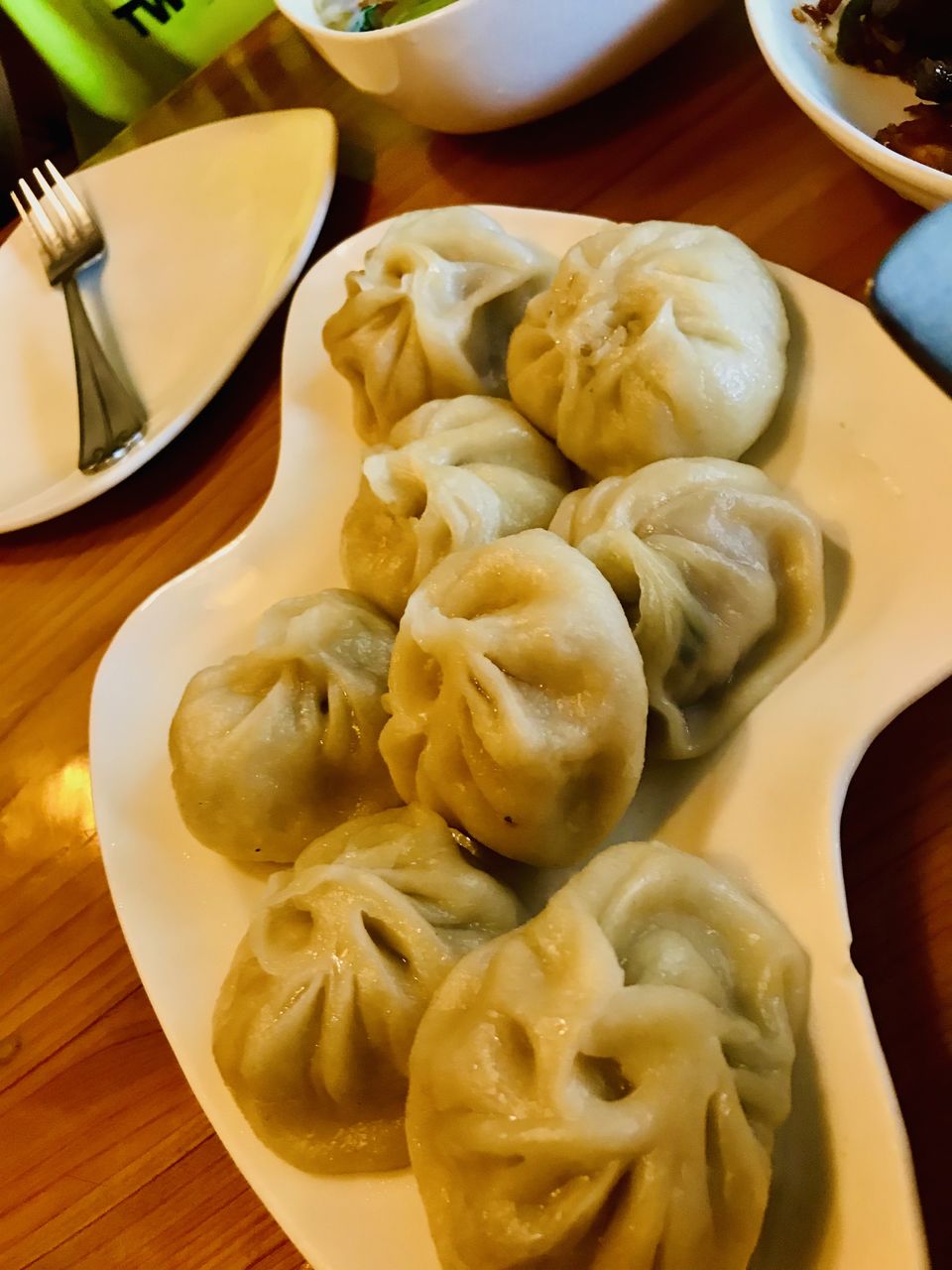 Day 5 : Bir Billing
This is the day you will fly in the air. This day is going to be so exiting and one of the best experiences that you will talk about with your friends when you get back home. Paragliding, yes you read that right. BIR is famous for Paragliding and you can do that here.
Book a taxi from Mcleodganj and get to the Paragliding site. You will be asked to sign some documents with regards to your safety and then a Paragliding Pilot will be assigned to you who will take you to the flying point. Say your prayers and get ready to fly in the air just like a bird. Look at the whole world and see how tiny everyone else seems from the top.
Look around and soak in the beautiful Himalayas. After you fly, wipe those happy tears or the tears of excitement or what ever made you feel excited and thank the Adrenaline rush.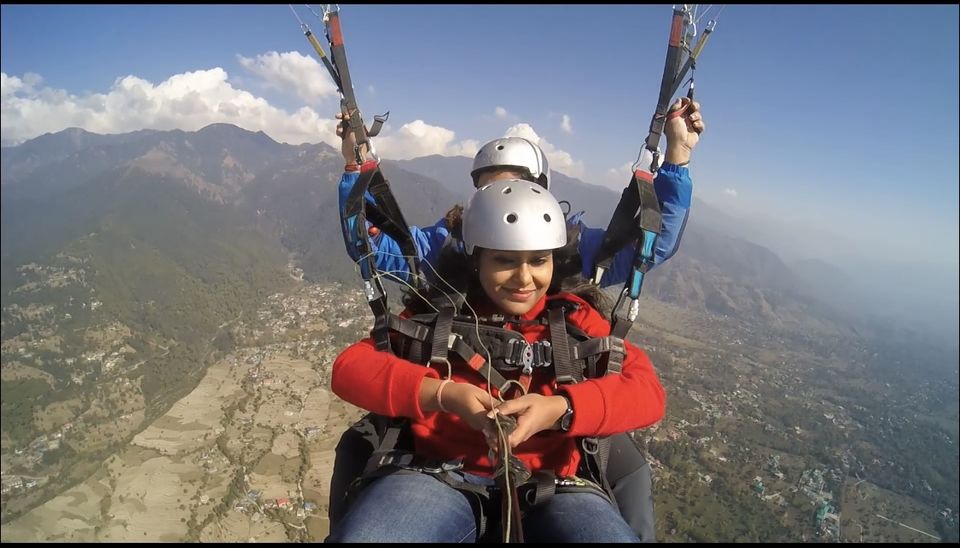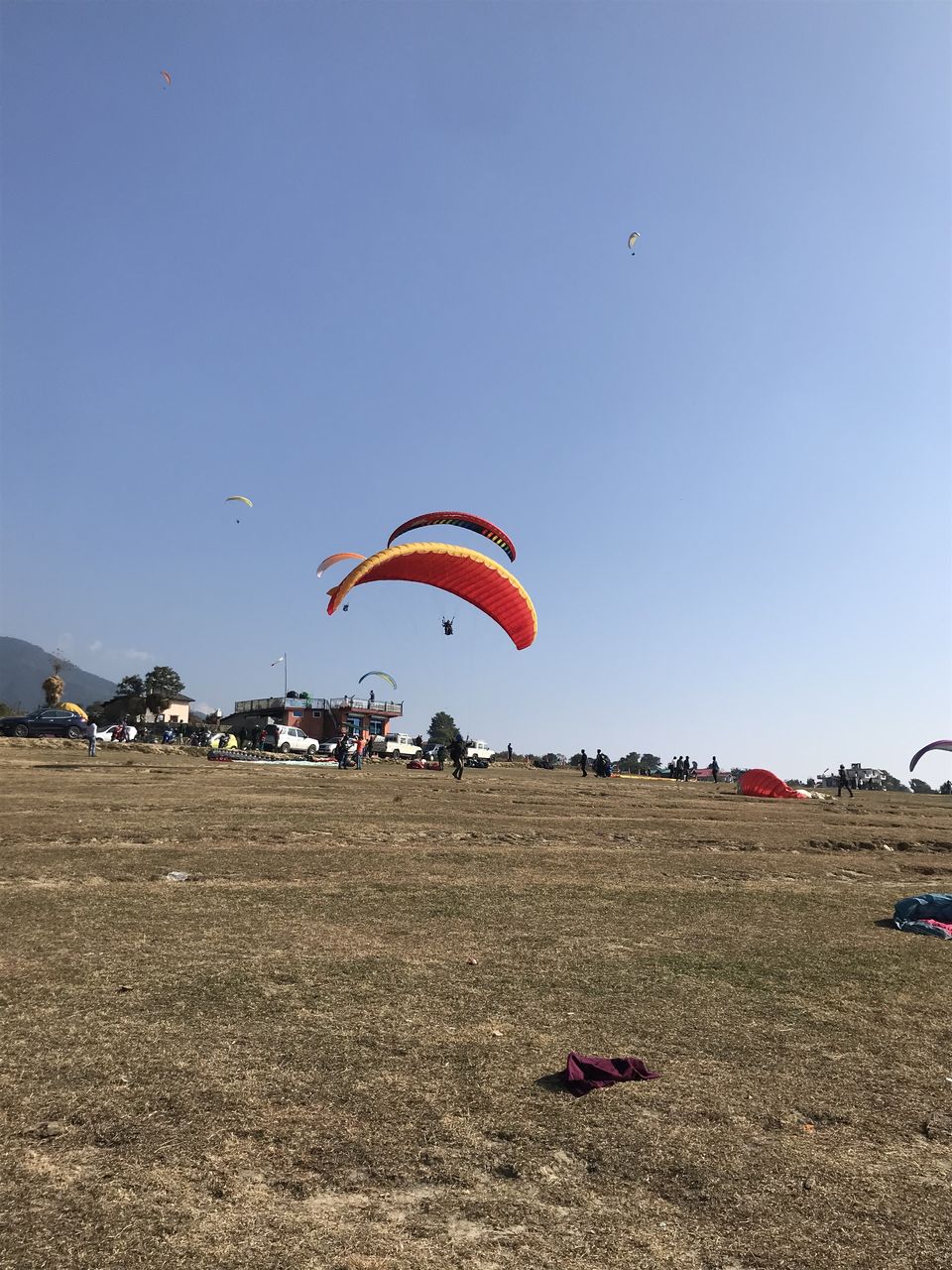 Now, you can just chill and talk about the experience all day and have some nice food in the cafes nearby or visit some monasteries here. Bir also has very nice cafes with views to die for. Pick a nice café for sunset and good food. You will be thankful when you go to bed after such a long and happening day.
Day 6 : Back to Mcleodganj
You can either stay in Bir and spend some time in the mountains or get back to Mcleodganj and visit Dharamshala which is about 7 kms from Mcleodganj. You can spend a good whole day in Dharamshala and visit the famous cricket stadium or just skip it and stay at Mcleodganj.
Take a stroll to the market in the evening. The sunset here is very very pretty. Eat some nice Tibetan food and say good night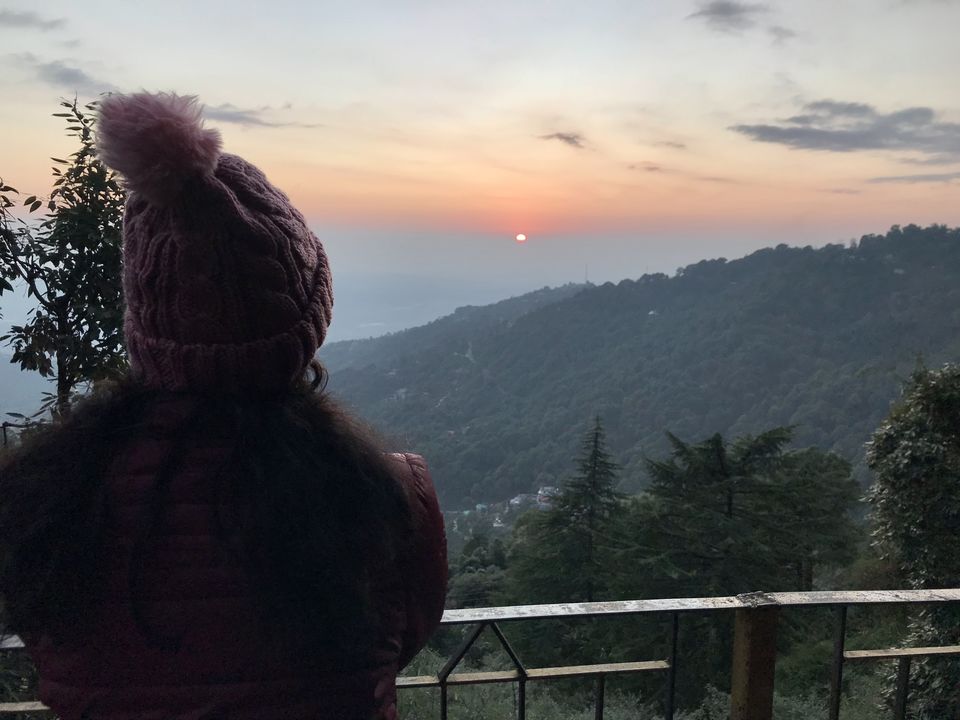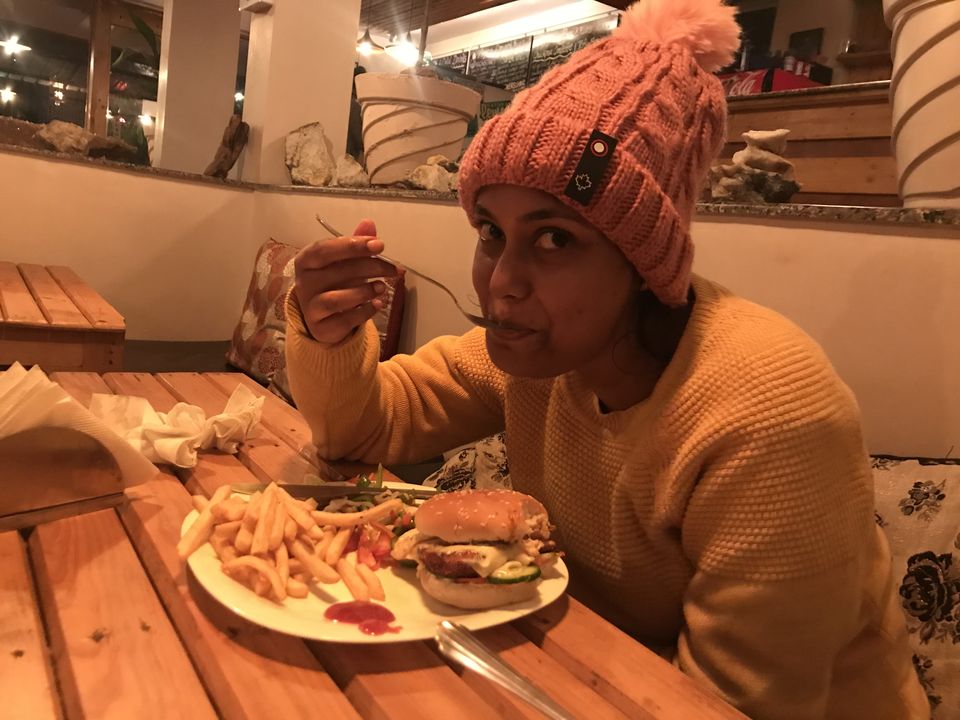 Day 7 : Say Good Bye to mountains and promise to come back to the mountains
Its your last day in the mountains. I know it is never easy to say good bye to the mountains, but make a promise to get back to the mountains and head home with heart warming experiences and travel stories that await to be shared with your friends and family.
Check Out The Ultimate Guide For Bir Billing That You'd Need For Your Next Trip!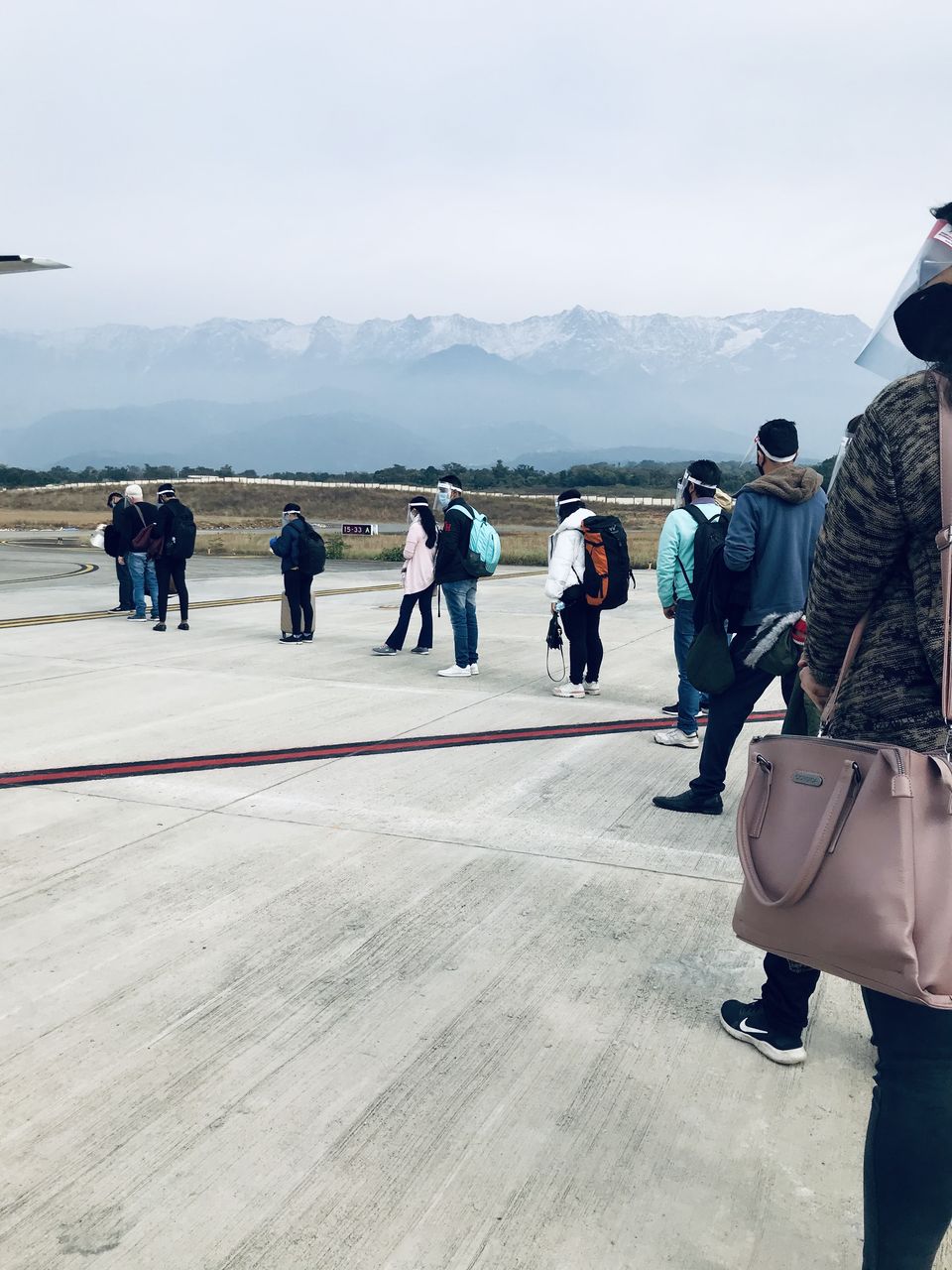 This was my first time being so close to the mountains. Be it the nature, the chilled weather, mouth watering food, beautiful cozy cafes, live music and of course the sweetest people (pahaadi people) can make you also fall in love with the mountains. Hold-on, a special mention to the beautiful sunsets, just walking down a hill when the sunset is happening could make your time stand still and magical. Just the feeling or thought of mountains has been very special since then. I hope it will for you too.
I really hope this has been informative and made you at-least think about going to the mountains.
Have you ever been to Mcleod? Tell us about it in the comments below. Or write about it here on Tripoto.