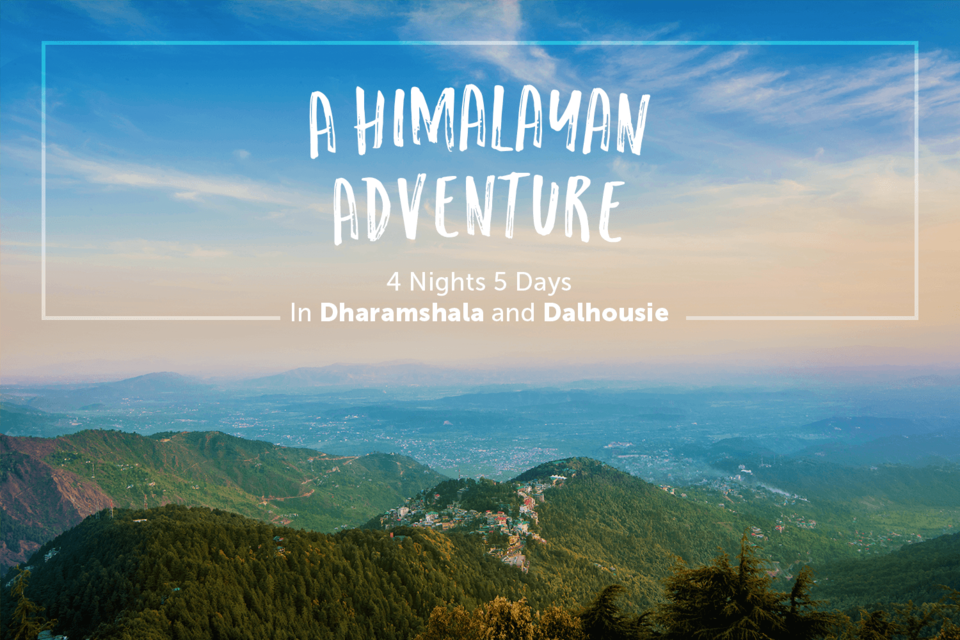 Come summer, and those in the plains escape to the hills. Much like the Tibetans fled to Dharamshala years back when the Chinese oppression became too much to bear. Ok…maybe that is not the most appropriate or politically correct parallel to draw. But it's true, isn't it? The best way to deal with the scorching heat is to get away to the mountains where the temperatures are lower and fun quotient much higher.
The valleys and villages of Himachal Pradesh have a charm that is hard to resist. Take for example, Dharamshala. This small Tibetan settlement is popular among travellers for the bouquet of experiences it has to offer.
So does Dalhousie, a former summer retreat of the British, situated a little over 100 kilometres away from Dharamshala. Explore these two charming hill stations with this specially curated trail that will be a mix of good old touristy sightseeing and some thrilling adventures like paragliding and hiking, while staying in the most comfortable and offbeat of accommodations. Read on and start packing already!
Day 1
Where you stay
Soak in the beauty of the Himalayas as you reach Dharamshala and get driven to your charming villa in McleodGanj, a suburb of Dharamshala. After checking in by 12:00 PM, head to your spacious room that has hardwood floors, soft lighting and contemporary furniture to make you feel at home instantly. Perched at a height, villa offers stunning views of the surrounding Dhauladhar range.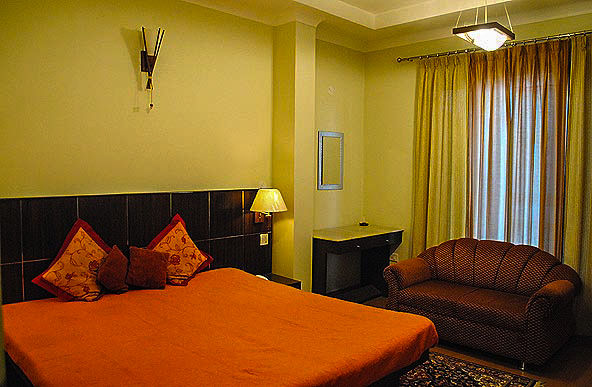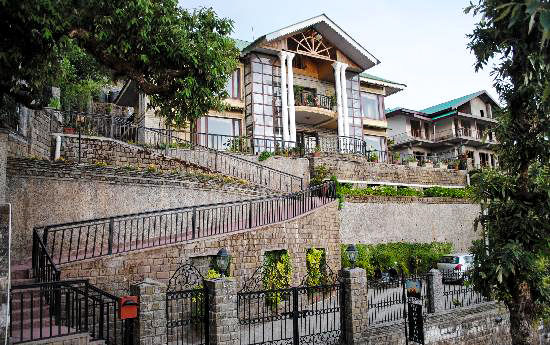 What you do
Freshen up and step out for lunch. Try out one of the many Tibetan restaurants in McleodGanj where you can feast on momos, thukpa, thenthuk, etc. Don't forget to have a taste of pocha, a traditional Tibetan butter tea. But go easy on the quantity, for after lunch, you are heading for quite an adventure.
Heard of Bir-Billing? It is the best location in India for paragliding, and one of the best in the world. So popular is the place that the World Paragliding Championship was held here in 2015.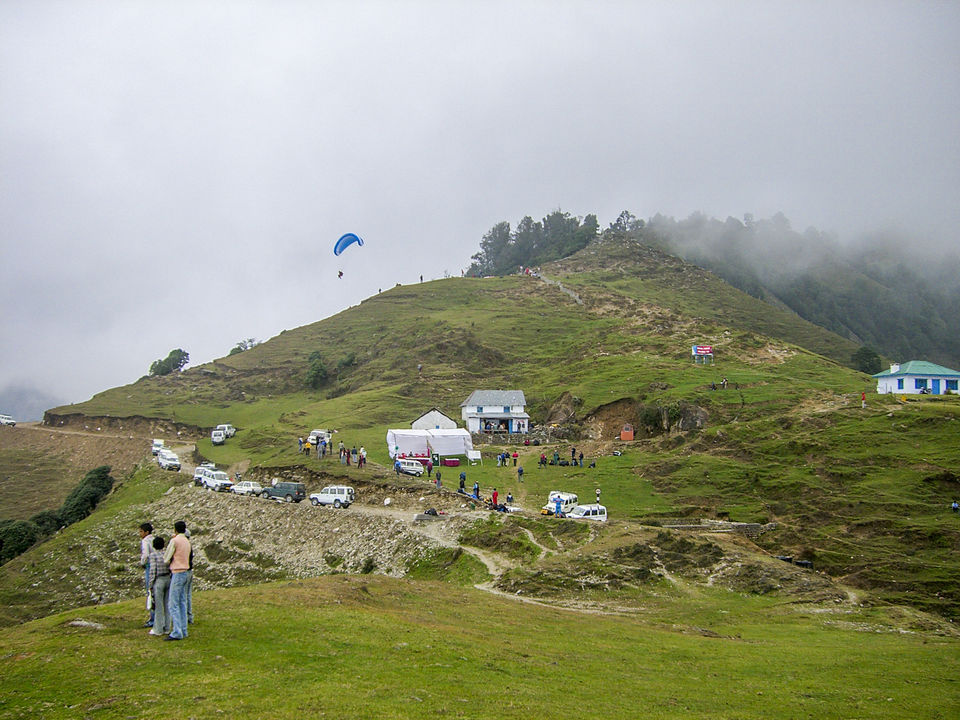 You will be driven to Billing, from where you will take off and land in Bir. At 2430 m above sea level, Billing is the ideal spot for paragliding, with the right wind conditions and not to mention, spectacular views. Calm down that beating heart as your pilot straps on your harness. Nervous? Don't be! You are in safe hands, for it will be a tandem ride, wherein the pilot will be riding with you. After an exhilarating flight that will stay with you forever, head back to McleodGanj. A sumptuous dinner at the villa, and it's time to rest for the night.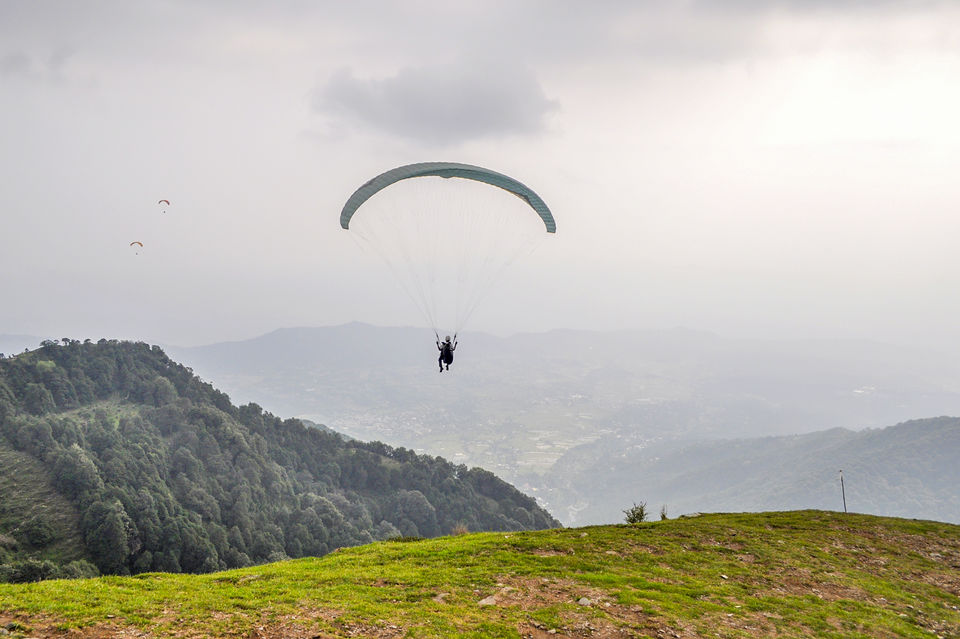 Day 2
Where you stay
Rise and shine! If you listen hard enough, you just might be able to hear the distant chanting of monks from the Namgyal monastery located near the villa. Enjoy your morning coffee with a view of the snow line up ahead, and after a delicious breakfast, set out for a day of sightseeing.
What you do
McleodGanj is blessed geographically, located in proximity to many places of interest like the Dalai Lama's temple complex, Namgyal monastery, Bhagsunag Falls, etc. etc. Visit Dal Lake (named after the one in J&K) and click a few pictures. Hungry? How about some piping hot Maggi? You will be spoilt for choice when it comes to food here. Walk into any of the cafes and have a relaxed lunch, for you are on holiday after all!
One can lose track of time just roaming around the small lanes and markets of the town, teeming with Tibetans and travellers. Pick up a few knick-knacks and souvenirs. Return to your room by evening and rest your tired feet (the mountain roads can be quite exhausting) before sitting down for a delicious dinner.
Day 3
Where you stay
Wakey wakey, bright and early! Hurry up with your coffee and breakfast, for you will check out at 8:30 am and make your way to Dalhousie. Located about 100 kms from Dharamshala, Dalhousie was established in 1854 as a summer retreat by the British empire. A picturesque drive of 3.5 hours later, check in at a lovely Victorian-style resort. Make yourself comfortable in your plush room fitted with all modern amenities to make your stay memorable.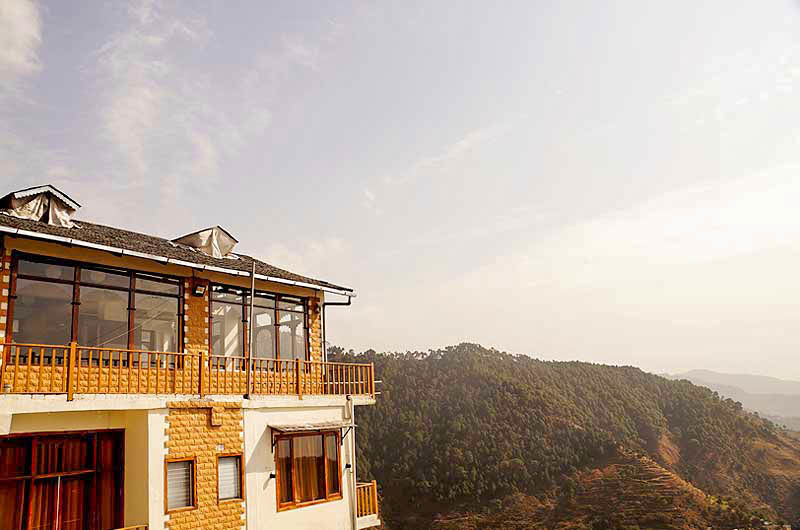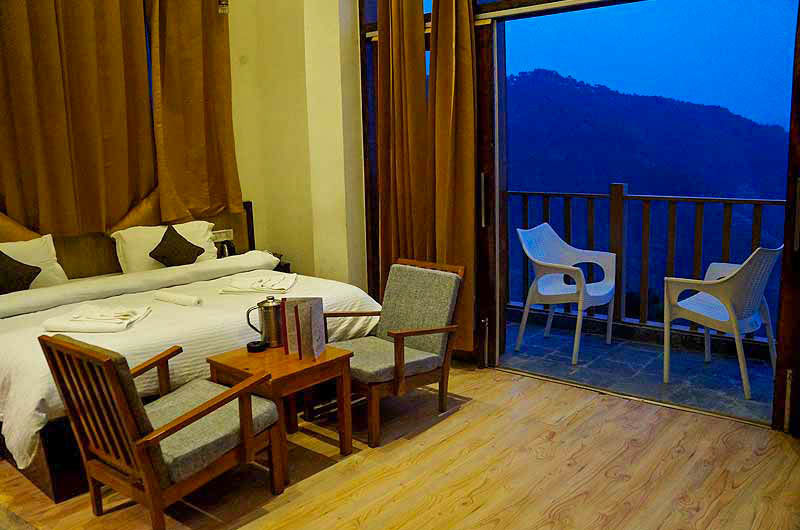 What you do
Set away from the hustle and bustle of Dalhousie town, the resort gives you all the peace and quiet you need. Walk around the sprawling grounds and soak in the joy of being in the mountains. The thrill of discovering new places to eat in a brand new town is something else, isn't it? Lunch at one of the little eateries nearby and explore the town. Back at the resort, enjoy a delicious dinner and call it a night.
Day 4
Where you stay
Start your day early and have a good breakfast. You will need all the energy you can muster, for on this day, you will be hiking all day!
What you do
At a distance of about 17 kms from Dalhousie, Dainkund is a picturesque location with an interesting myth behind it. It seems in earlier days, witches used to trouble the villagers, and hence the place came to be called Dainkund (Witch's pond). The day-long hike will have you covering places like Jot Pass (8000 ft above sea level), Khajjiar, Kalatop Sanctuary, etc. You will be taken by cab to certain places, from where you will hike further. Along the way, and if weather is your friend, you will be able to spot Satluj, Beas, Ravi, and Chenab rivers.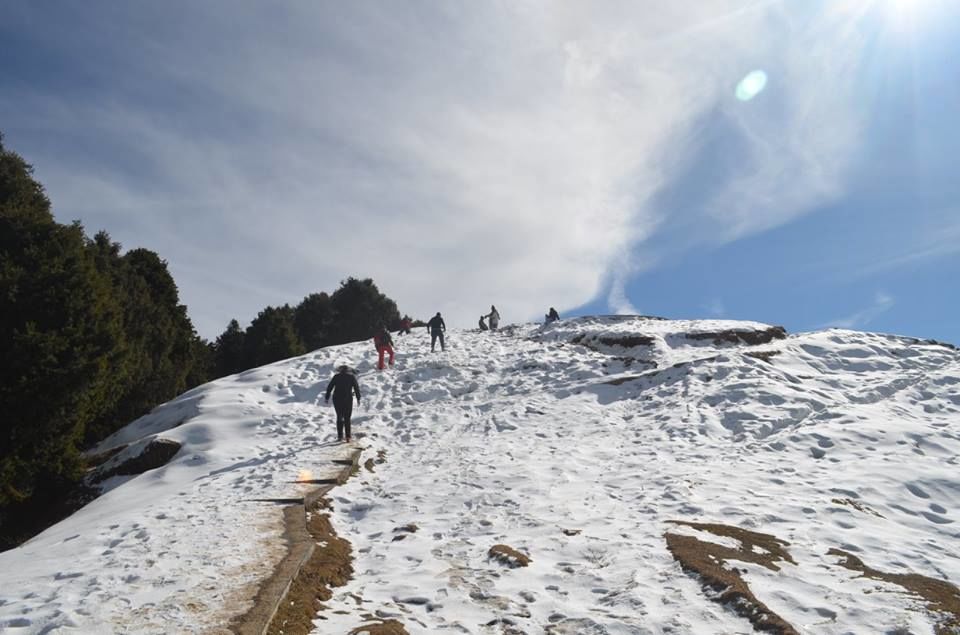 Pass through the shepherd's realm of Gaddi. At Khajjiar, visit a 12 th century temple dedicated to Khajji Nag. Walk through the dense deodar and fir forest at Kalatop Sanctuary. The day full of highs and lows is bound to leave you tired, but so happy and exhilarated!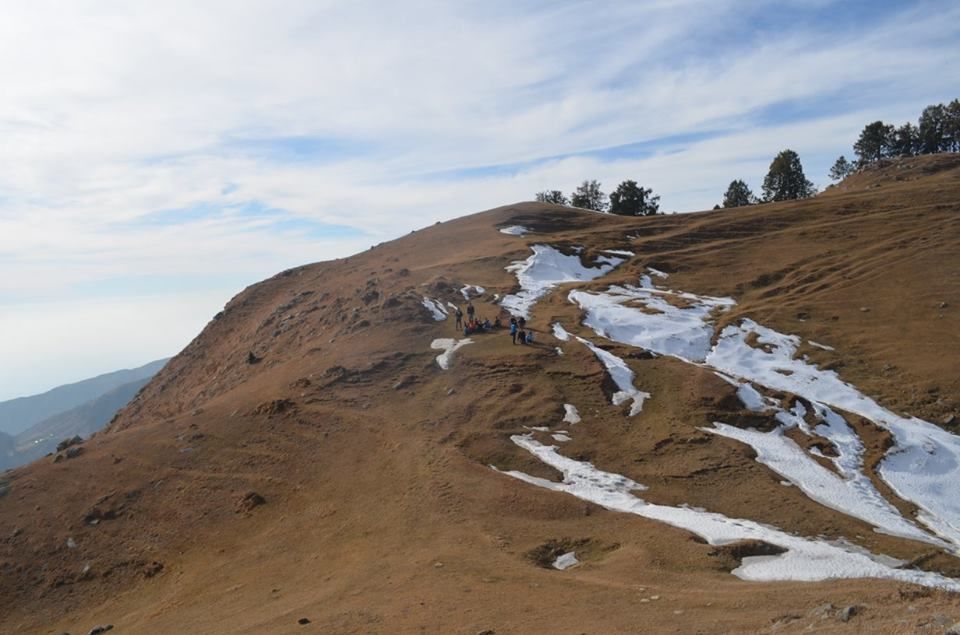 Head back to the resort by evening and after dinner, get that well-rest.
Day 5
Enjoy your morning coffee and watch the valley come into view as the mist clears. A scrumptious breakfast later, check out by 10:00 am. You will be dropped back at Dharamshala, and your wonderful adventure comes to an end.
Please note that the cost indication is for 2 people exclusive of transportation.
You may write to me at indrani@wandertrails.com to know more about the trail.