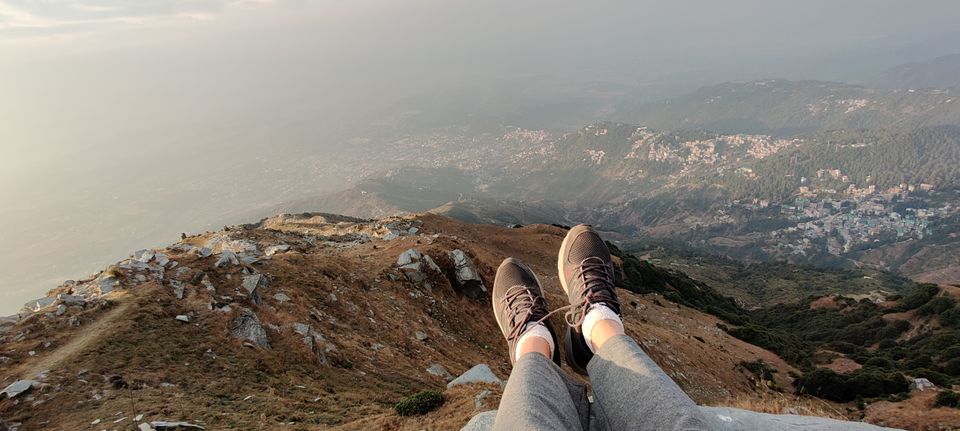 Everyone has an obsession of something. Some are obsessed with nature, some with long drives, some with their aloofness and some with Mountains.
Mountains have a charm that pulls one closer as they get bigger.
When I was little, I wondered about stars but never mountains. They started to amaze me when I had my very first trip to Himachal some 12 years ago. I was stunned to see them, the way those glaciers stood: calm and composed.
Since then, I am marking my footprints on the mountains. And I have understood one thing so far that everyone is a traveller deep down. I mean who hates traveling to unleash themselves or to take a halt from their routine life or to meet themselves in the midst of peace and calmness.
To be a traveller you don't need a "tag" because you're born one.
So, here my journey starts to this beautiful place called Truind Top.
We started our journey from Delhi via tourist bus which goes straight to Dharamshala and that's a 12 hour long journey whatever their schedule says on app.
Mcleodganj is about 8kms from Dharamshala for which you can take taxi i.e 250-400 INR as that depends on your destination
We reached Mcleodganj on our time as planned and checked-in to a hotel from where the view was so absolute to see that one didn't need to go out to witness the beauty.
Mcleodganj is a place where you'll find Tibetan culture flowing in streets, cuisine, people and in the vibe of this beautiful place.
Surrounded by mountains, hills, valleys and pinecone trees- a perfect place to experience serenity.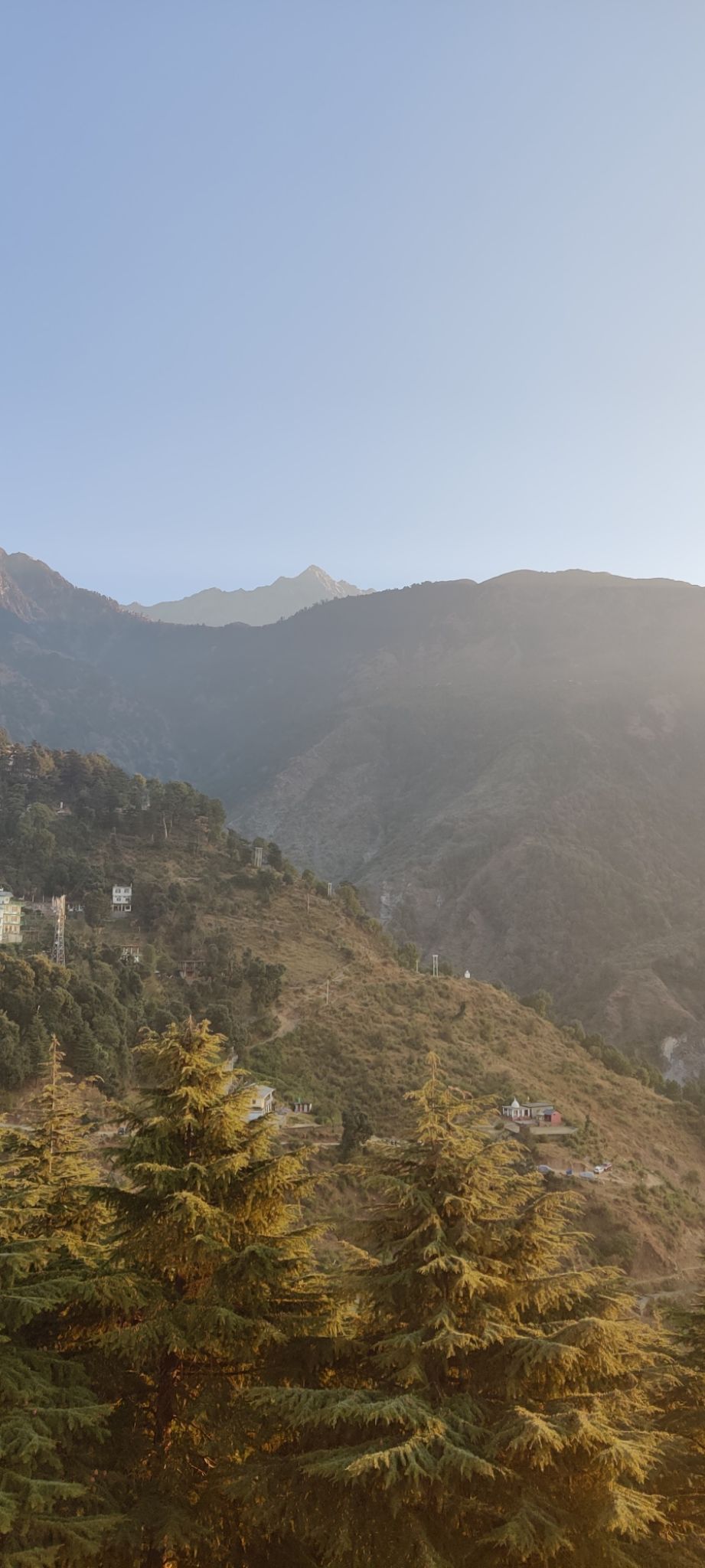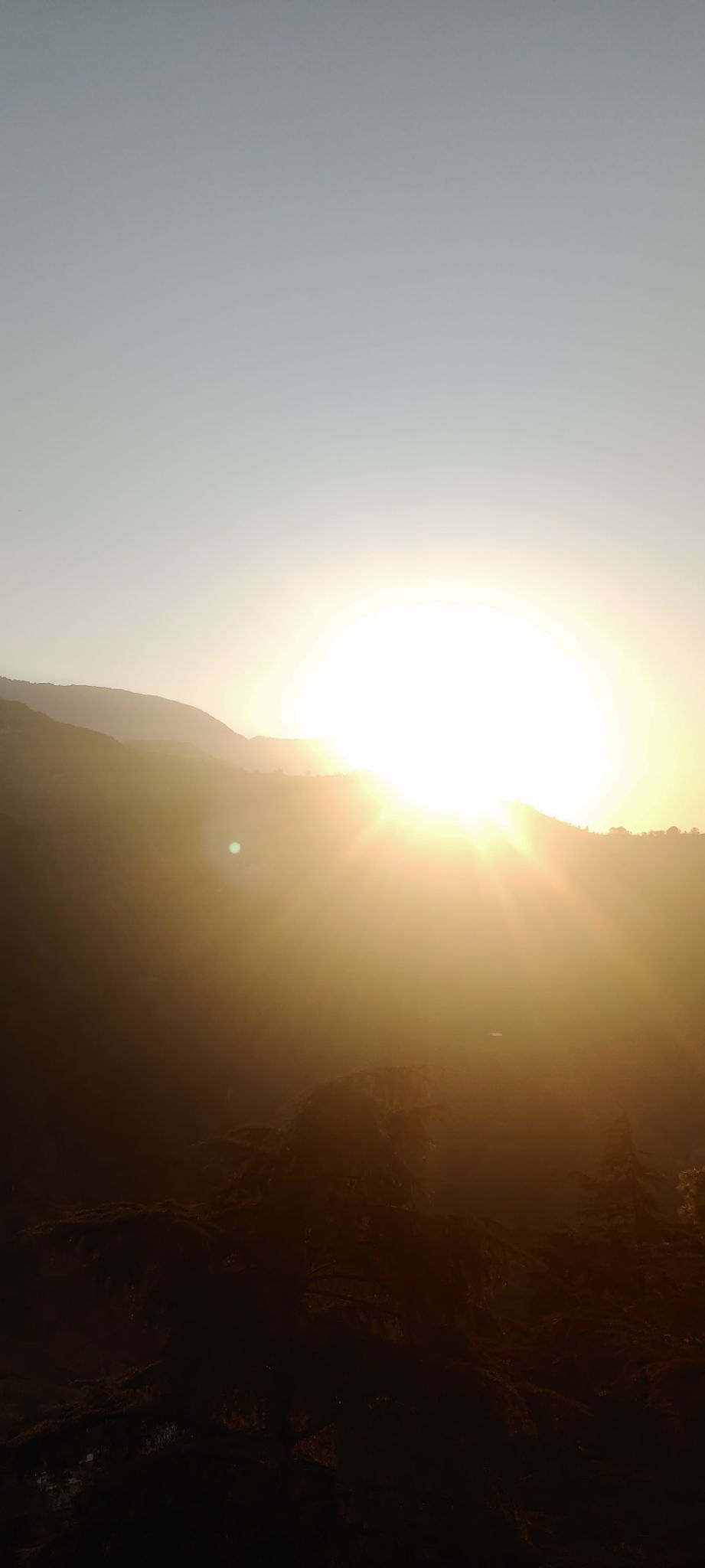 To explore this place a bit more, we took a bike ride around the Dharamshala city.
We saw people enjoying paragliding on our way to Kharota valley which I don't recommend that you should do there, as view is not what you'll find in Bir Billing @8000ft (2nd highest paragliding point in the world).
There is a temple on the way to Kharota at Khaniyara where you'll find a waterfall to relax and sit for a while. The vibe was pretty amazing there. After reaching Kharota, you need to hike up the hill to reach the view point of the valley. And that should take about 20 minutes to reach there.
The road that leads to Kharota valley is scenic and majestic. If you're traveling on that way in the evening, you can witness the view which paints the town pink and mountains too.
There is Thatharan trek also which starts from Kharota valley and is about 5kms but not a piece of cake to hike.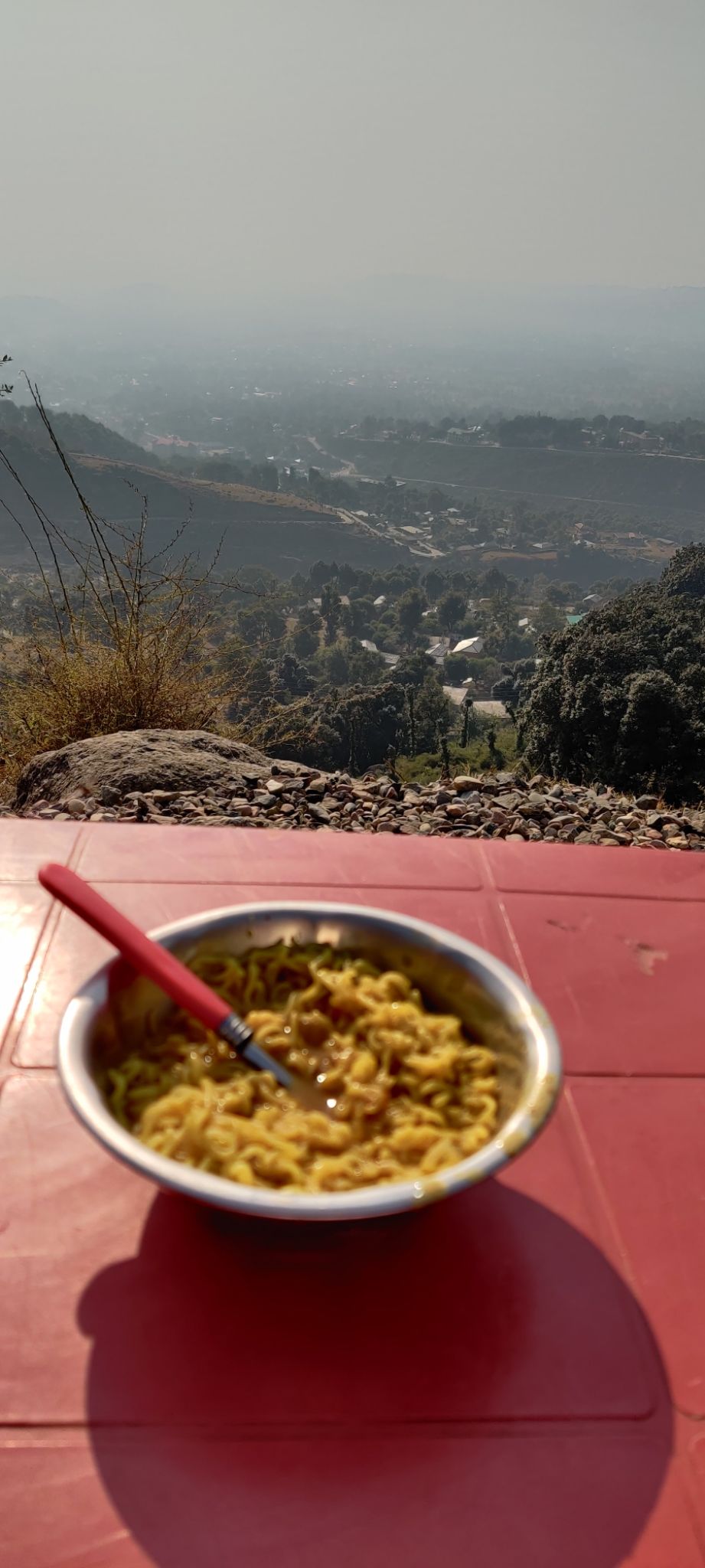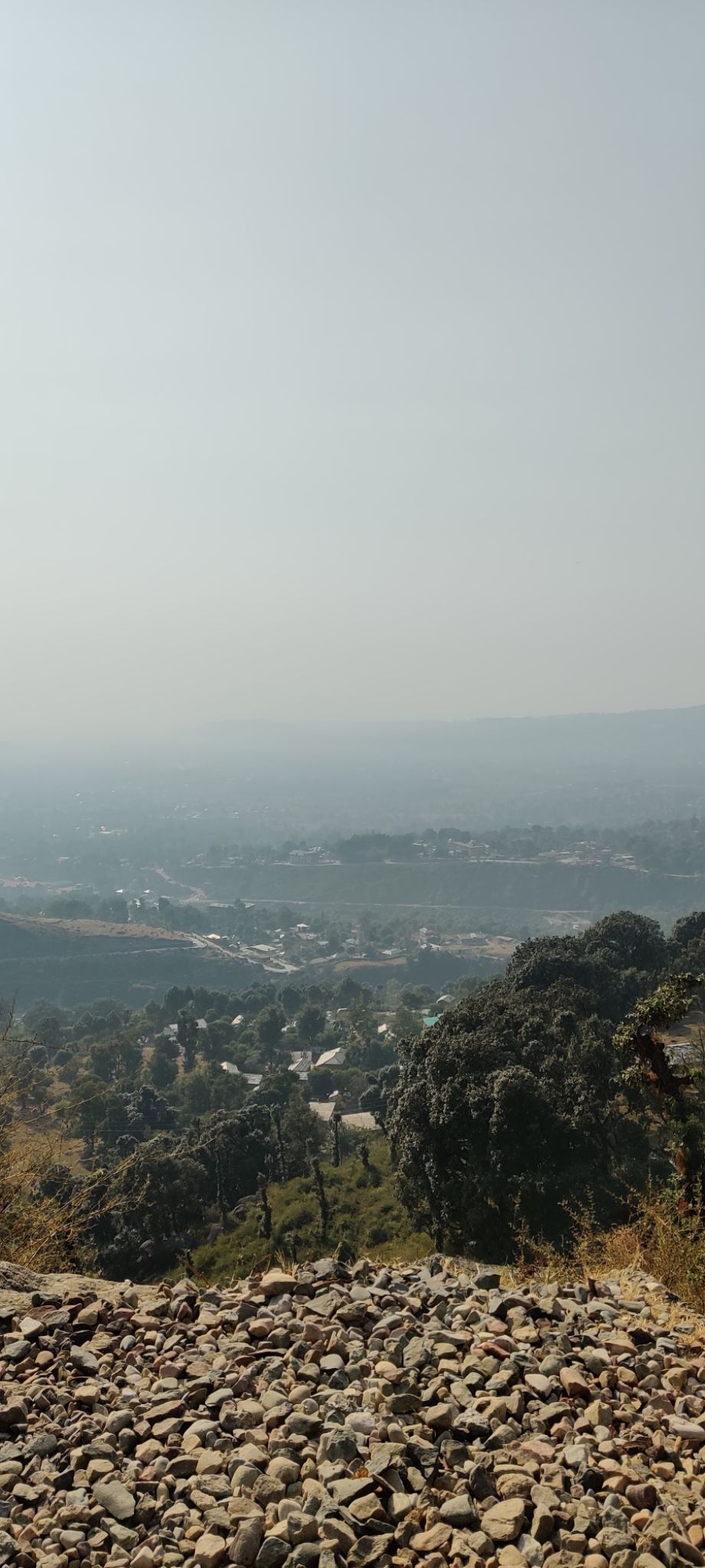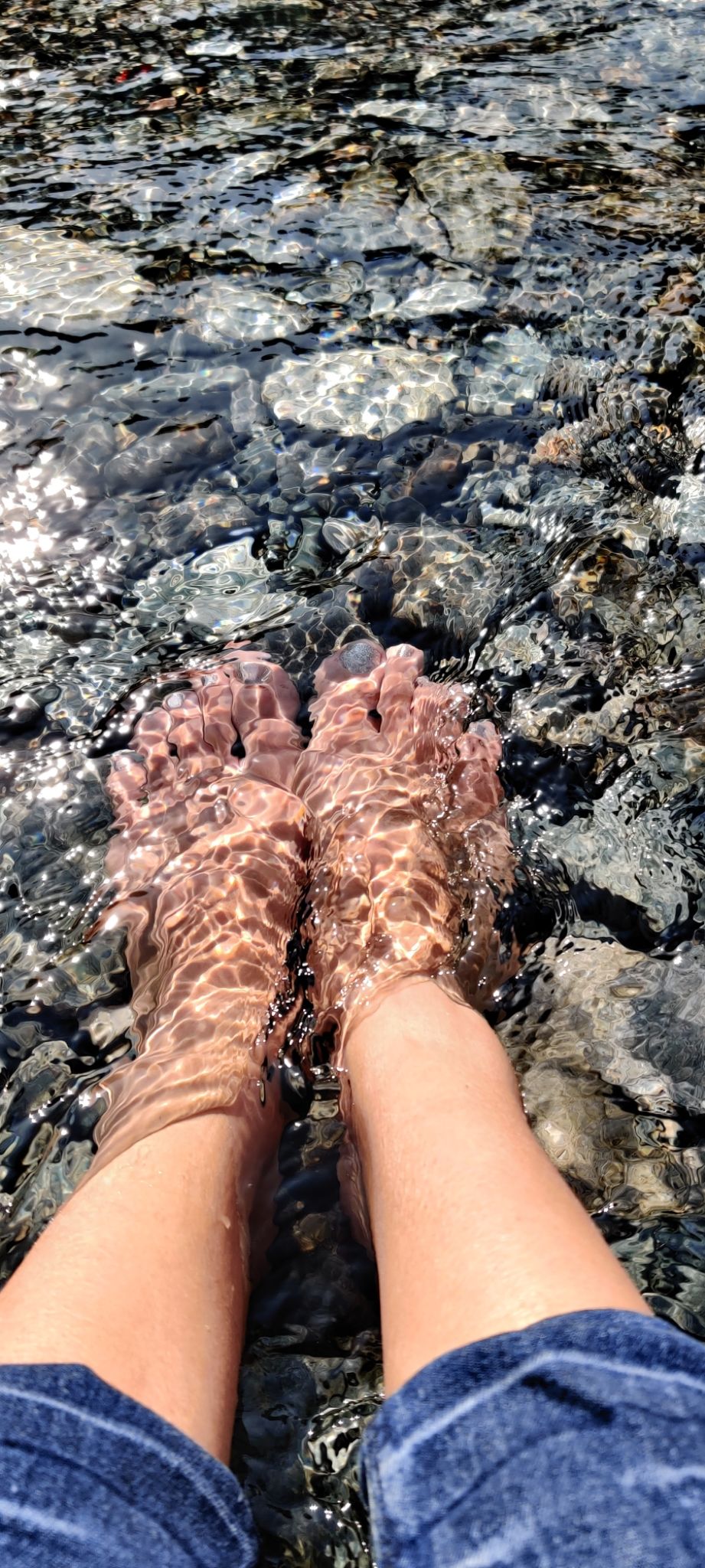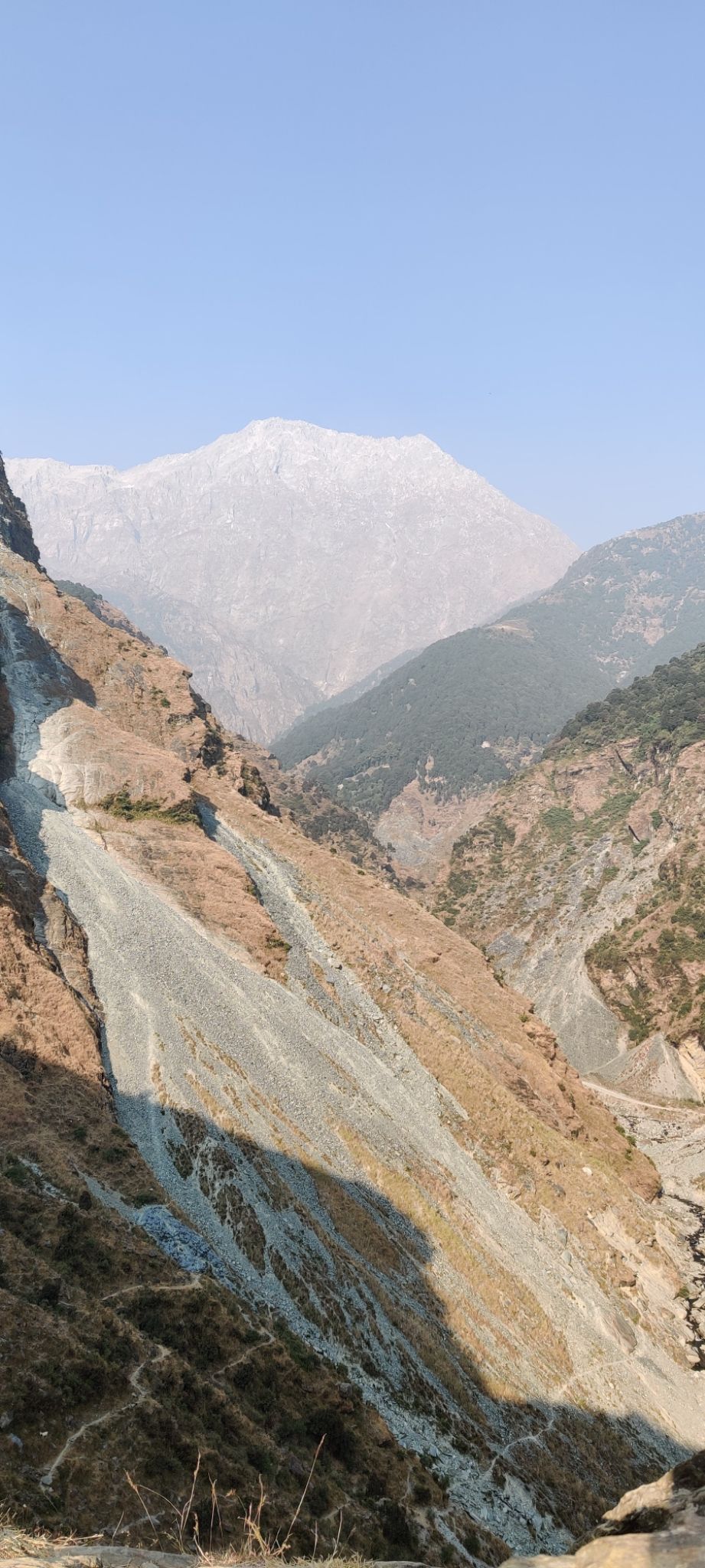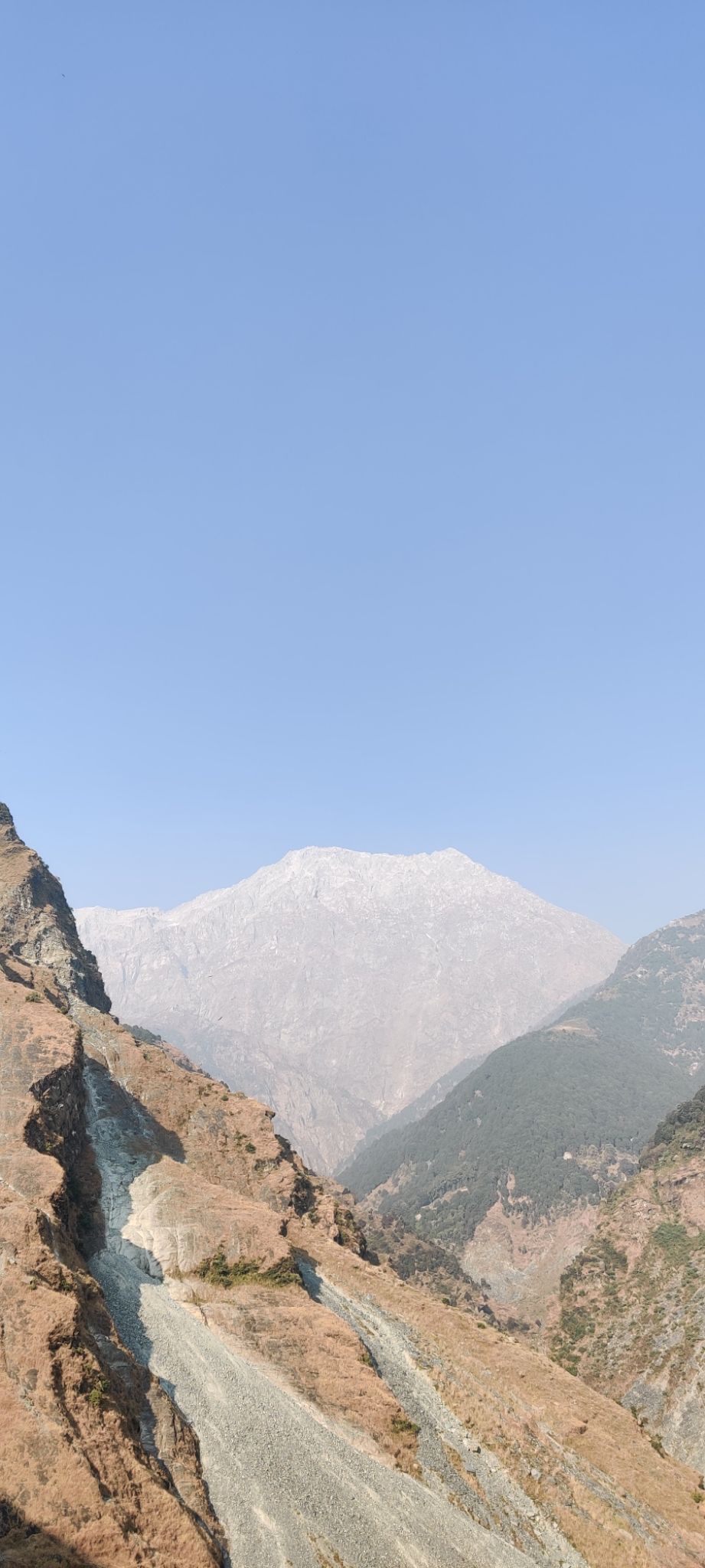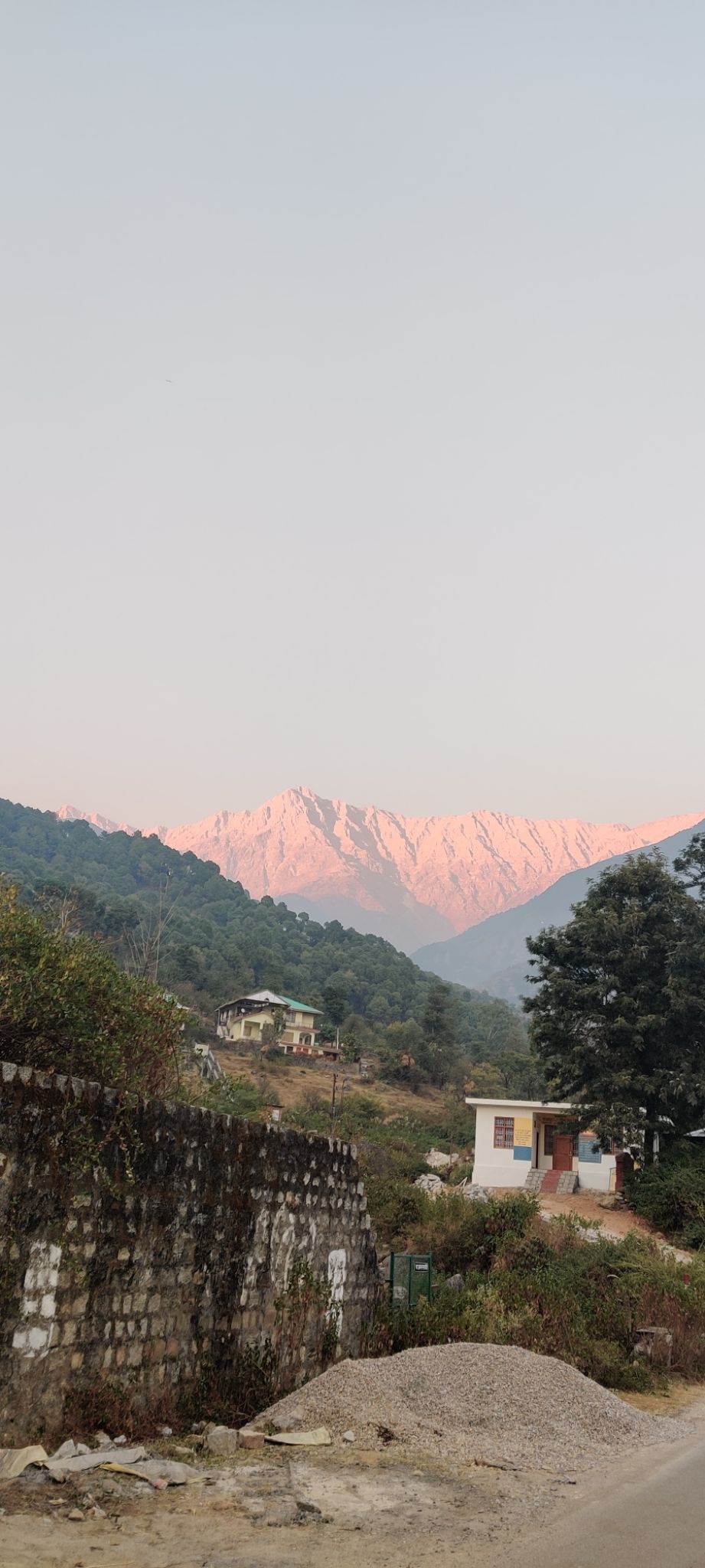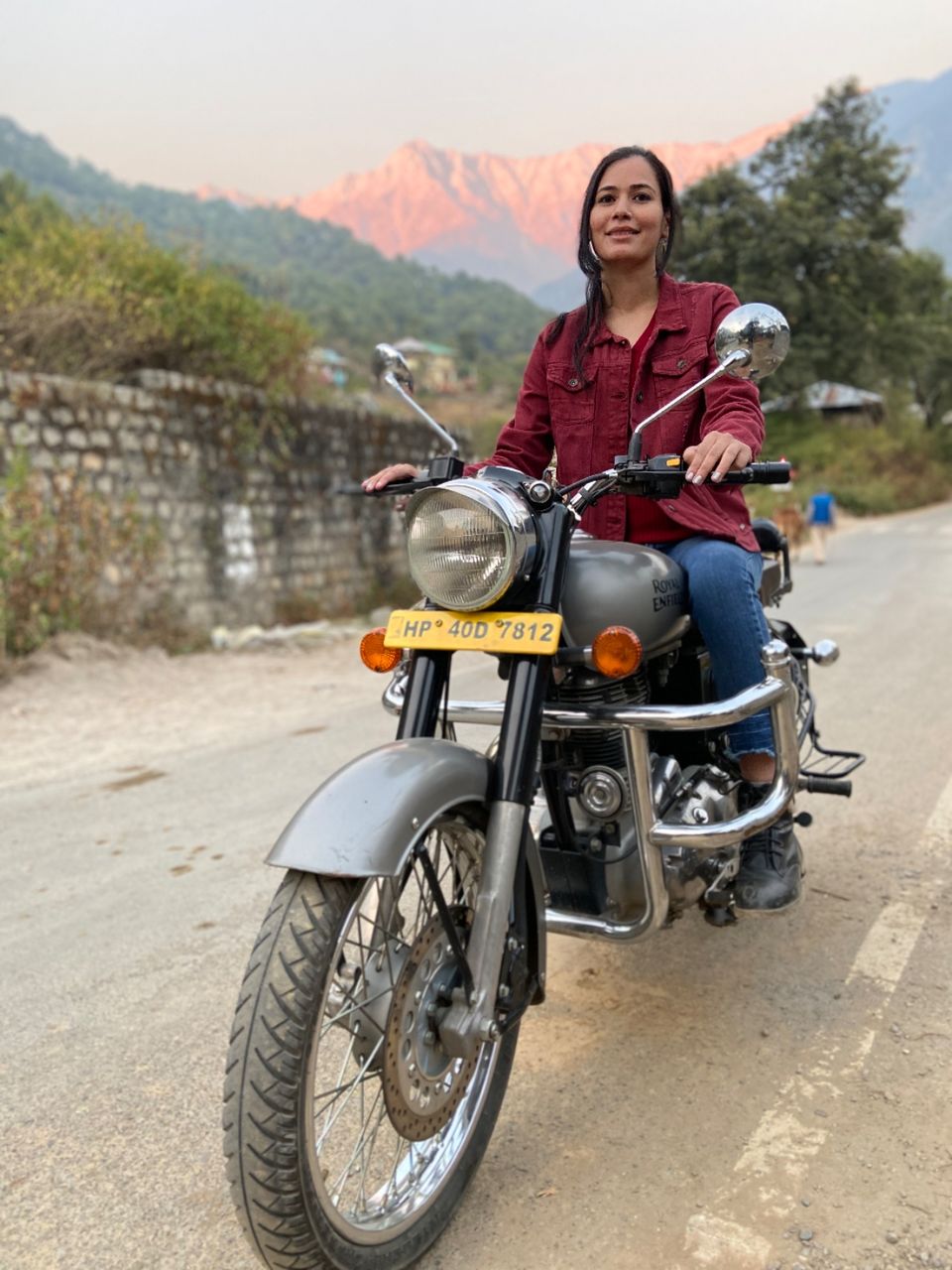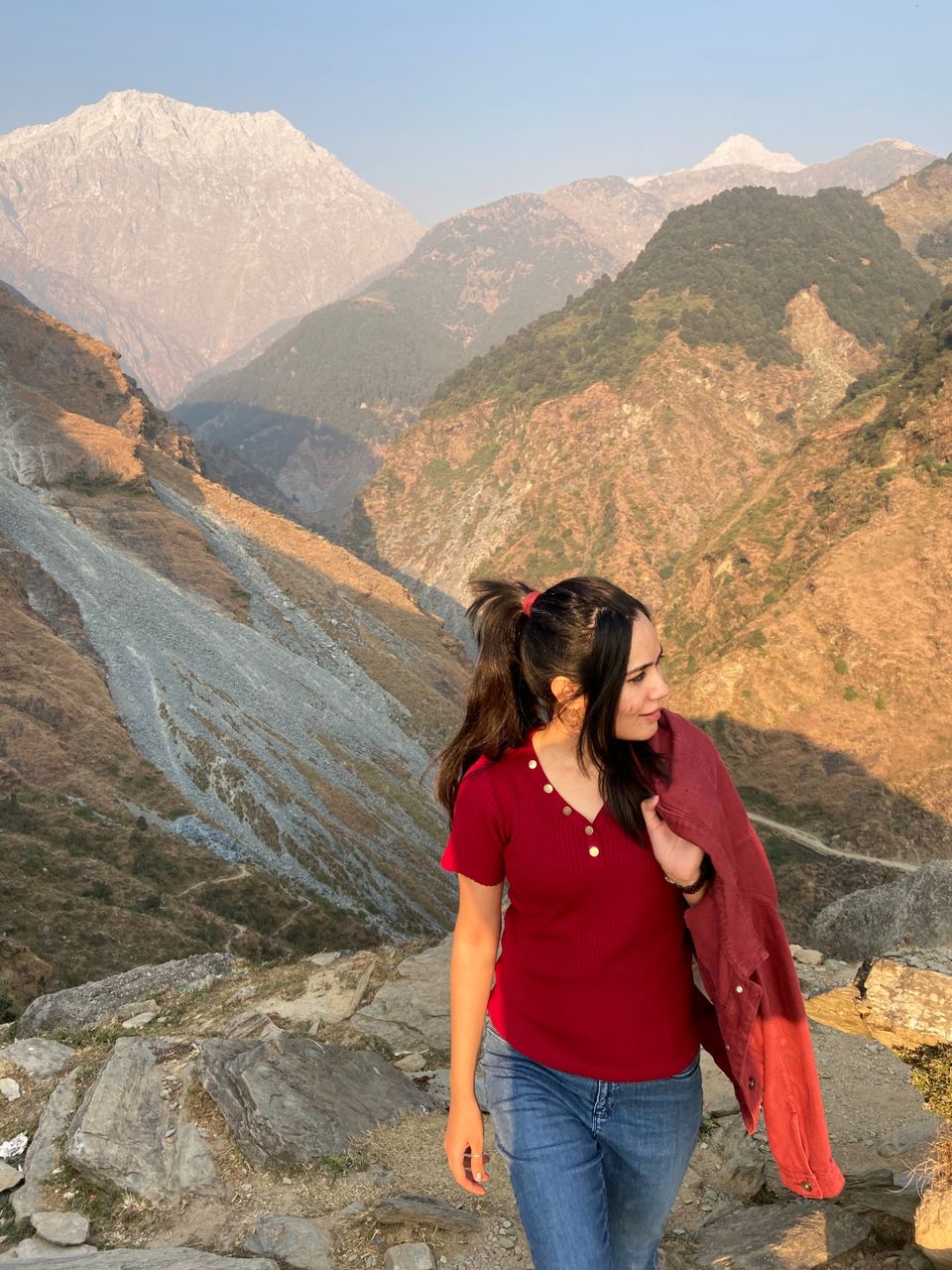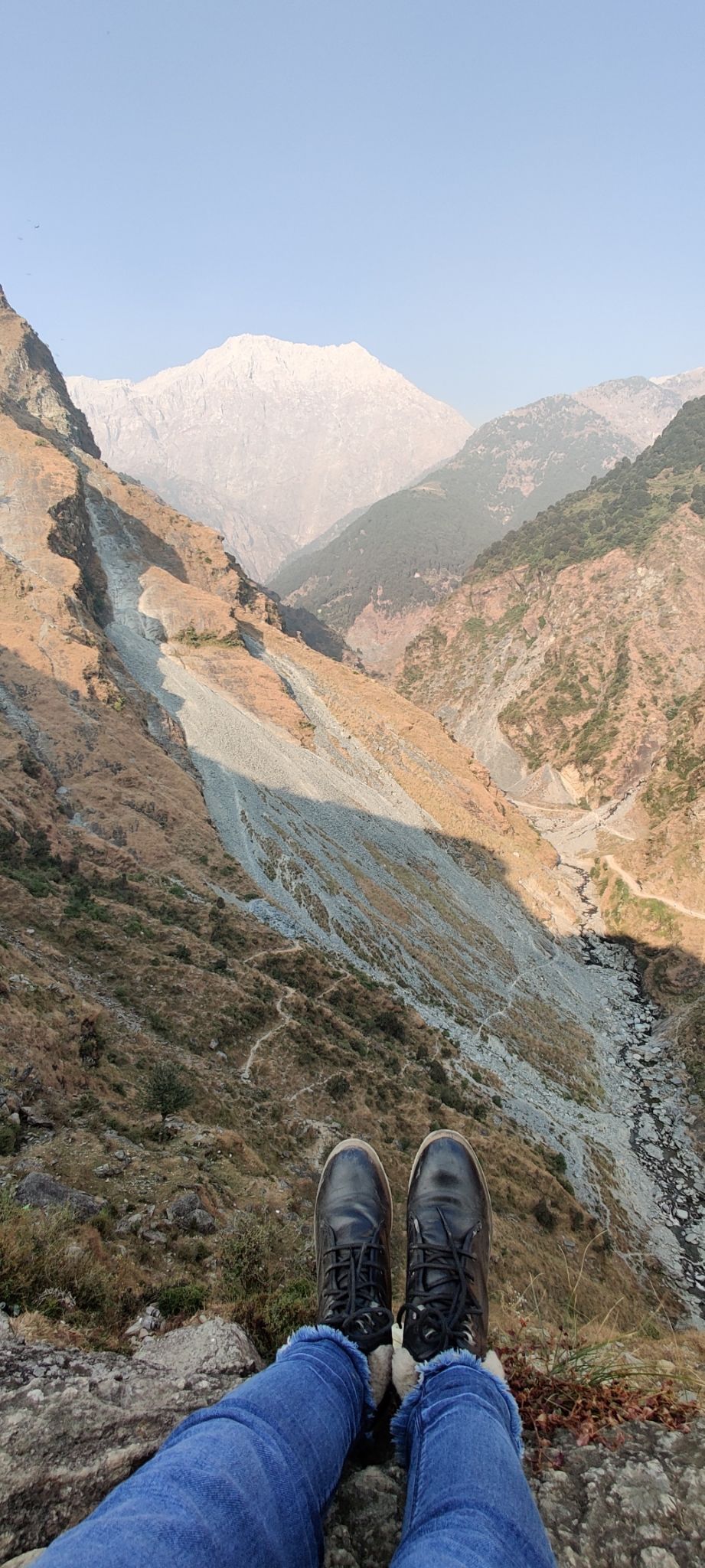 The most beautiful part of traveling McLeod is that you get to see the beautiful Dhauladhar Range surrounding the town.
To behold the eternal beauty of Dhauladhar Range you can do a trek of 6kms to Truind Top. The best time to visit Truind Top in winters is Oct-Dec.
In summer, you may go in March-June season because that would let you see the lush green beauty of hills which is epitome of beauty.
There are two trails to Truind Top, one goes from Bhagsunag waterfall, Trek Level- Easy to Medium.
But if you're acrophobic then you should avoid this trail as after reaching Bhagsunag the trail becomes very steep. Though, I found this trail amazing as it gives you the view of whole city and a true essence of the trek.
Another trail to Truind goes via Gallu Devi Temple,Dharamkot. The distance of this trek is about 9kms so you may opt for a taxi that will drop you at Gallu temple to start the trek. You need to check-in at Gallu before 11 a.m. as they won't allow any entry afterwards. Trek Level via Gallu: Easy, but the last 2kms might be a bit tough for some.
Tip: Carry 3-4 water bottles with you as at basecamp the same will cost you 80INR for one
We booked our camps in a day advance to avoid any last minute fills at the camp site. The camping costs 1000 to 1500 per head which covers the dinner and breakfast for next day.
We reached Truind base camp in the evening before the sunset which was picturesque from some 8000ft.
You know it's all worth it after reaching there. You can experience the star studded view of city in the evening from the base camp and that will leave you spellbound. The stars would appear so much closer to you that you just won't want to look away from them.
We got up in the morning at sunrise which you can not miss. To complete the last leg of our journey we left from our camp site to reach Truind Top which was 1.5km ahead of our base camp. And the beauty I experienced there is too ineffable to describe in words. You should go and experience that yourself.
The peace, mountains, view, sky, sunrise, birds, dogs, trail and height of 9,350ft will fill all the parts of your life you're missing.
Here is my takeaway from 9,350ft.