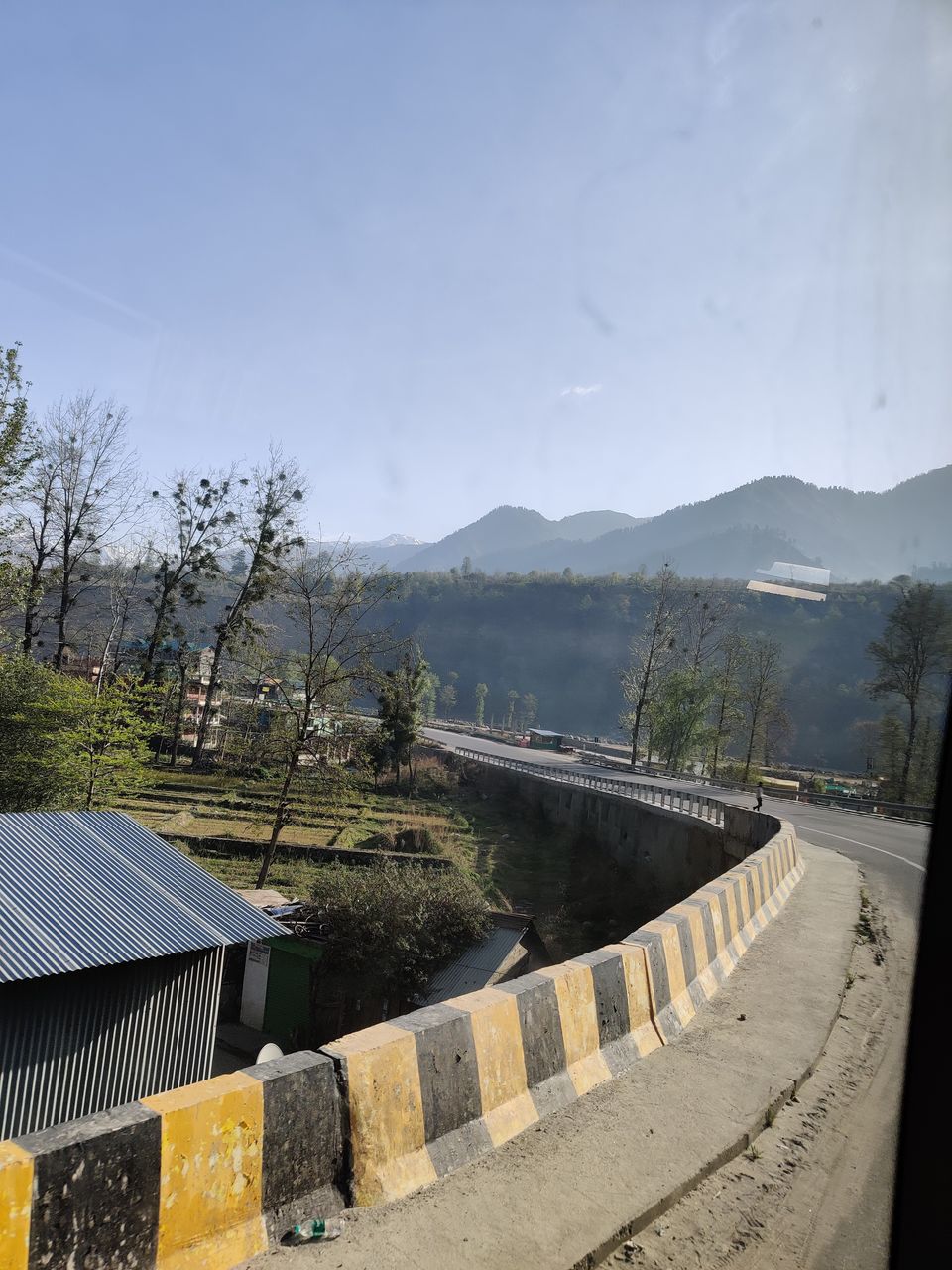 I reached Manali at around 8am by commuting in a Volvo bus that I had gotten into at 6pm the previous day from Delhi. The weather that morning was very pleasant in Manali. The bus dropped me at Manali private bus stand and I had to go to Old Manali as I had booked my stay there in Moustache hostel. So I walked to the main road and took a auto that dropped me to my hostel and charged me INR 150.
After checking in, I freshened up. Plan for the day was that there was no plan. I had reached Manali on the day of Holika dehan (for the the whole of India) but for Manali it was that day of Holi when they played it by smearing colors in each other's faces. So I asked at the hostel reception as to what I could do for the day and I figured the closest spot I could visit was Hidimba Devi Temple which was at a 30 minute hike from the hostel.
I set out on foot to visit the temple and believe me when I say this I am not a big fan of visiting temples but the temple is located in the midst of a forest that has really tall deodar trees and the hence the hike feels just worth it. Around the premises of temple, you can find locals with Yaks and and really fluffy Rabbits. You can choose to get pictures with them by paying some amount. You can also get dressed as locals and get pictures clicked if you wish to. Since it was the day of Holi, I got the chance of witnessing locals singing songs and dance in temple.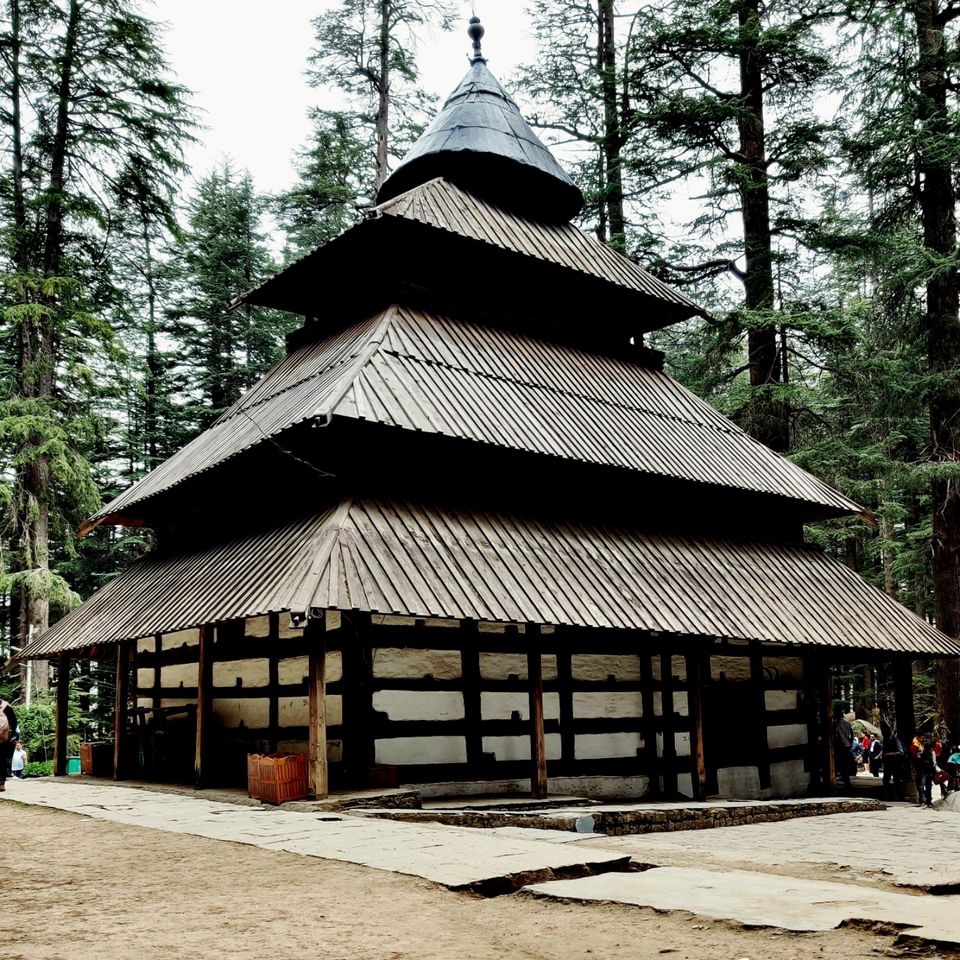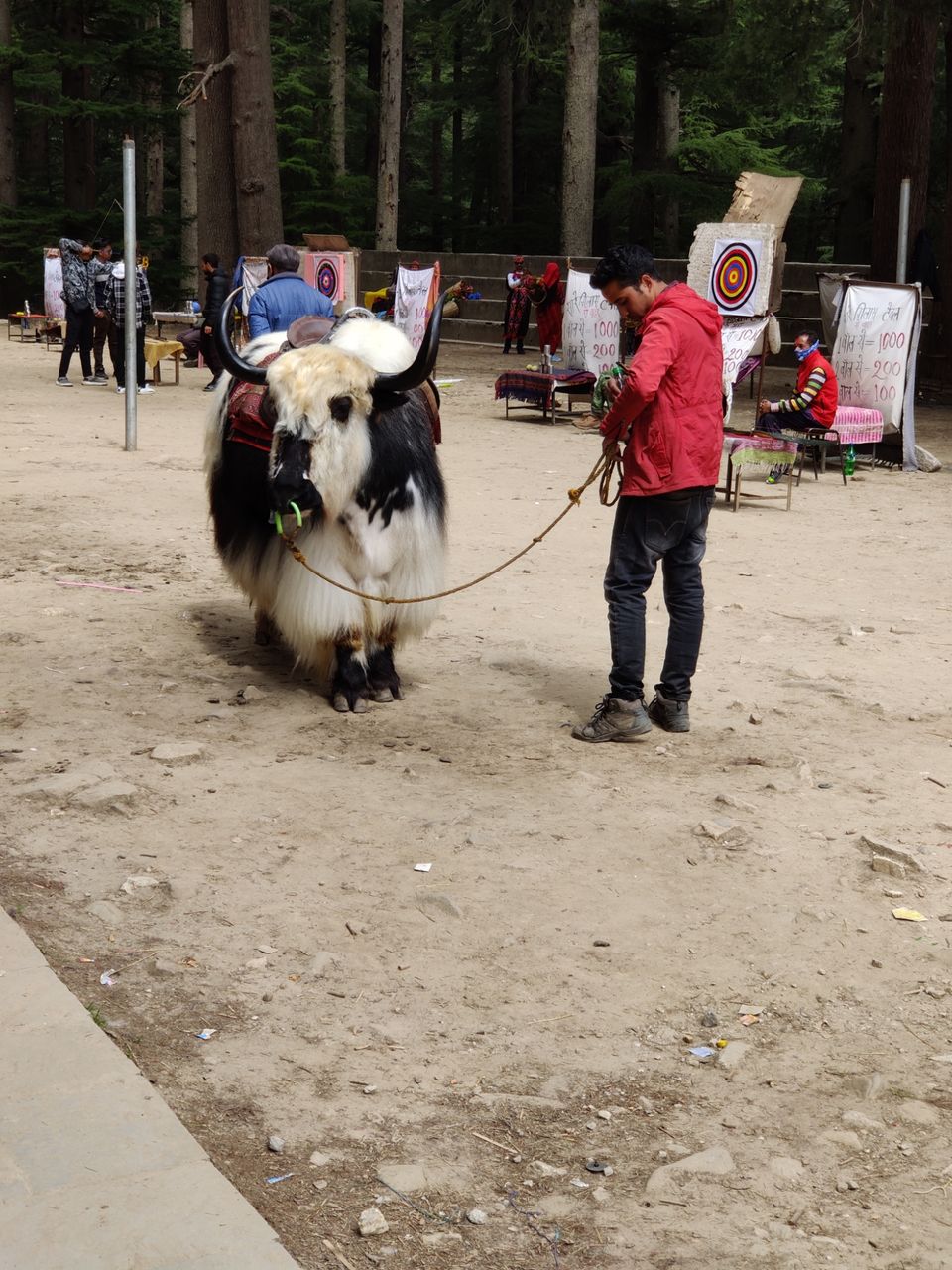 While leaving the temple I asked one of the shopkeepers near temple which place I could or should visit next. He suggested I visit Naggar Castle which was located in Naggar (old capital of Kullu). It was about an hour journey from Manali mall road. I reached the HRTC bus stand at mall road and took the private bus to Naggar. It costed me INR 45 one way and the bus dropped me at Naggar bus stand on the main road in an hour. I had asked the bus conductor about the last bus timings and it was around 6:30pm. After having reached Naggar, I had to hike my way up to the castle. While on my way to castle I came across a Gauri Shankar Temple. After visiting the temple, I continued my hike to the Naggar Castle. The hike to castle is about a 15 minutes from the main road. You can reach the castle using a vehicle as well and need not hike. But since I was on a budget I chose to travel in public transport and hike where ever possible.
Naggar Castle has a cafe with one of the best views. I ordered fried rice there (did not like it much but the view was just breathtaking).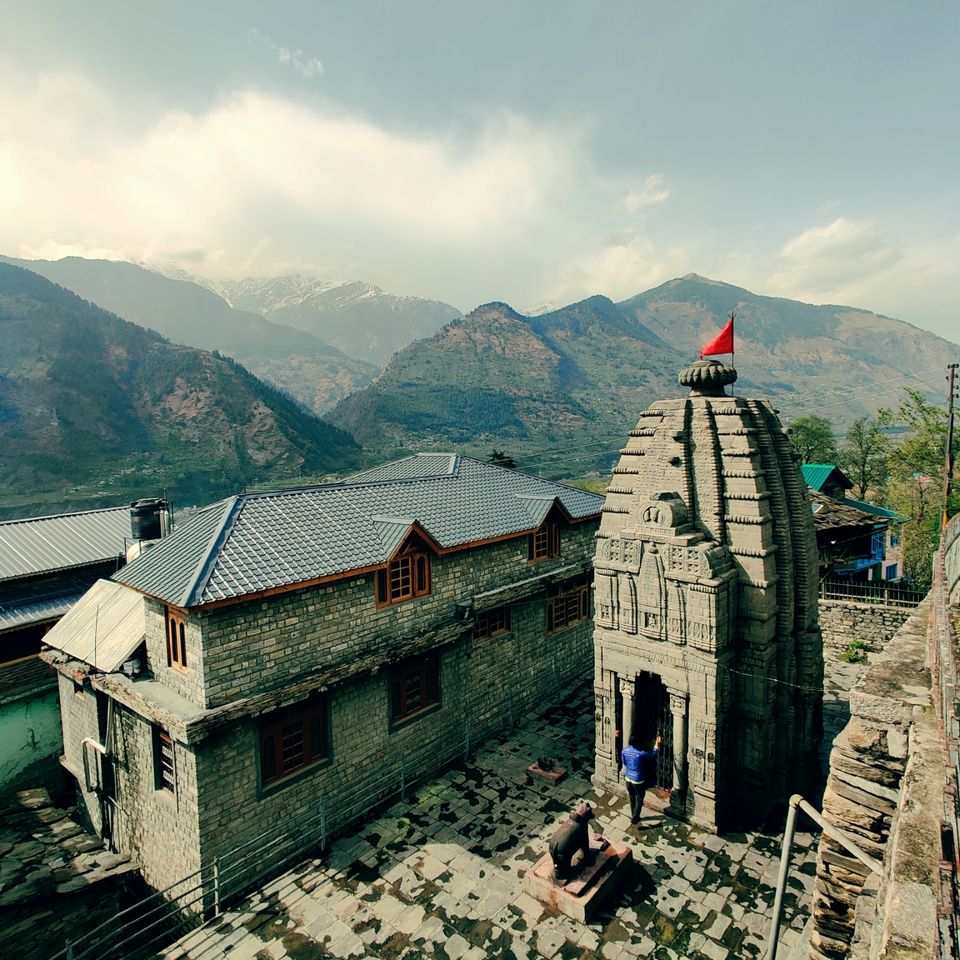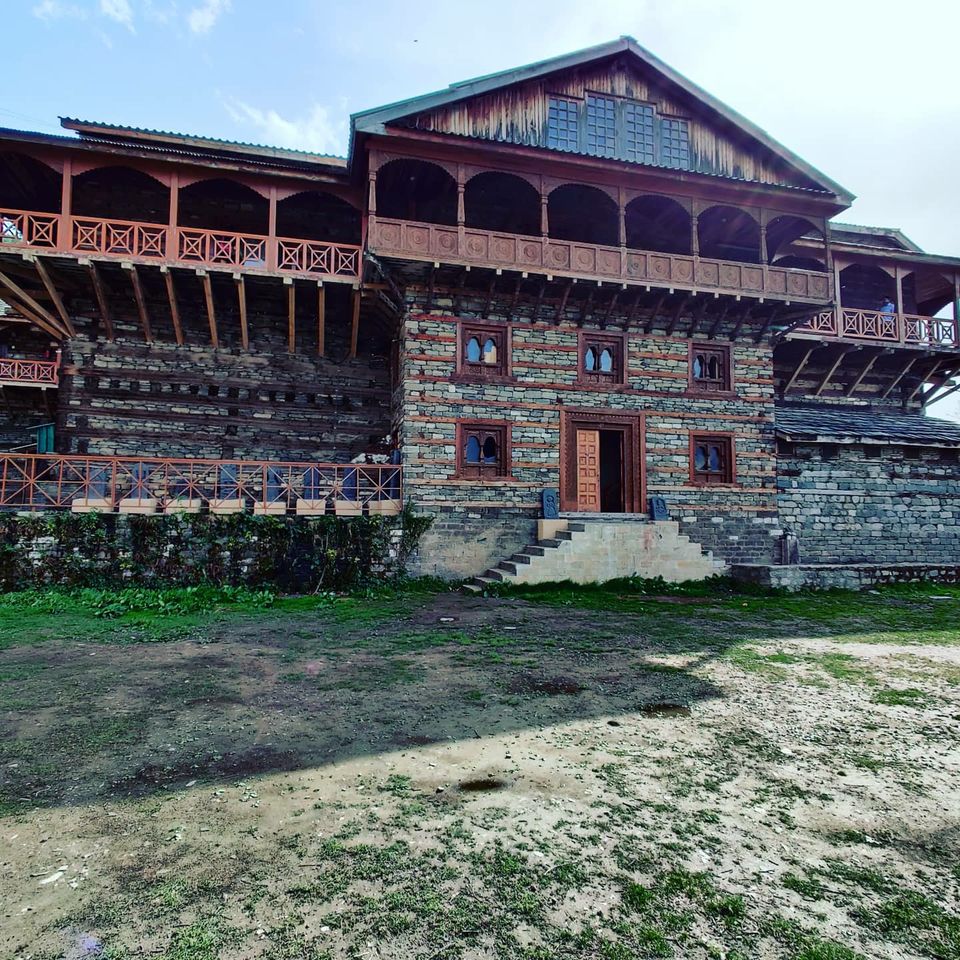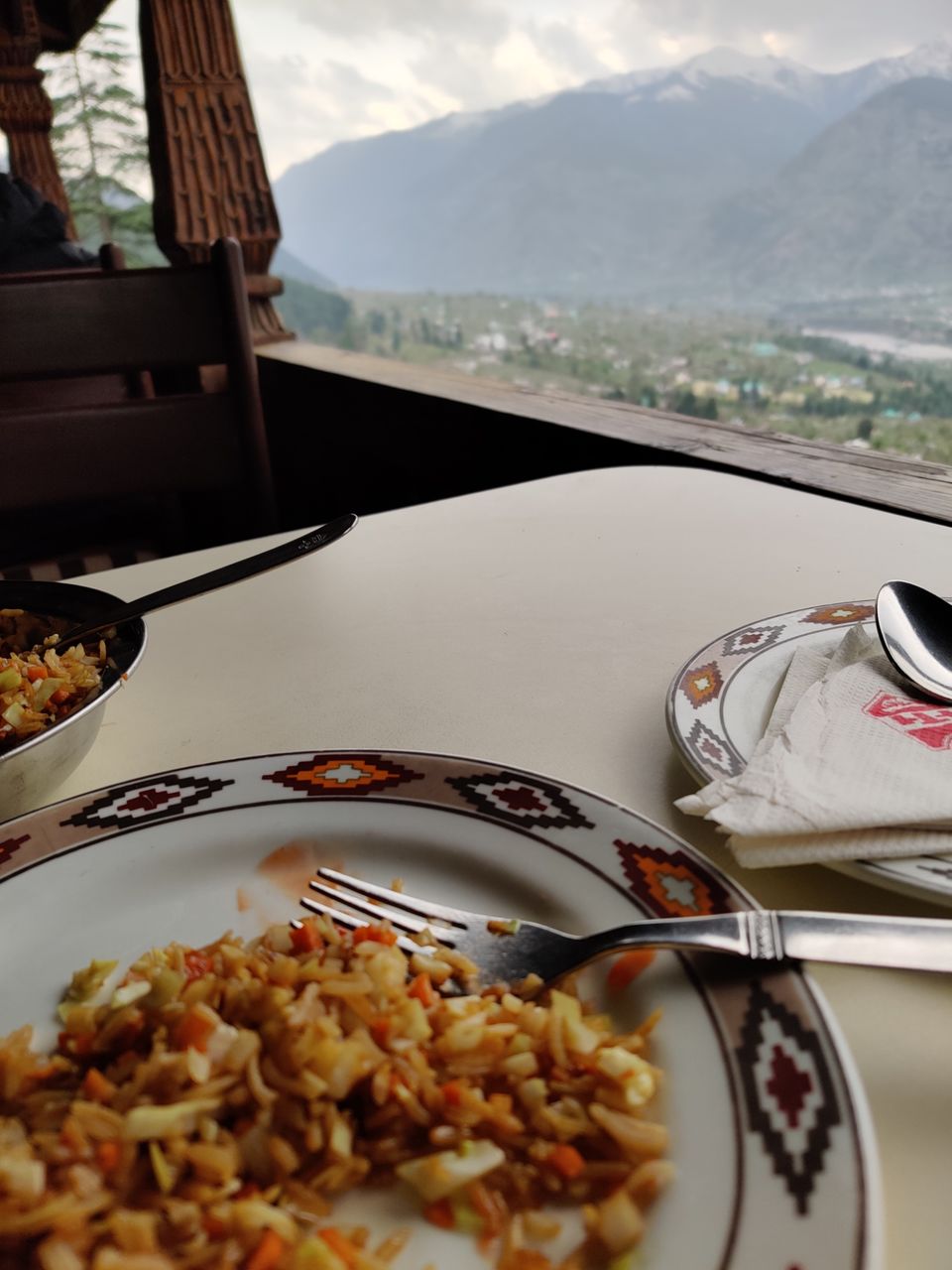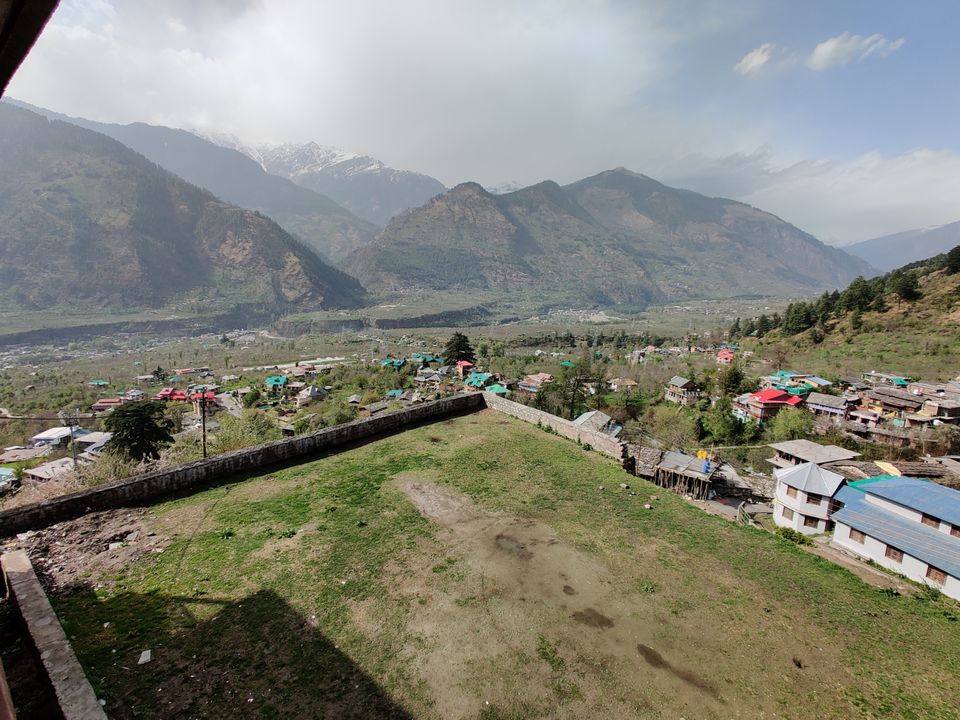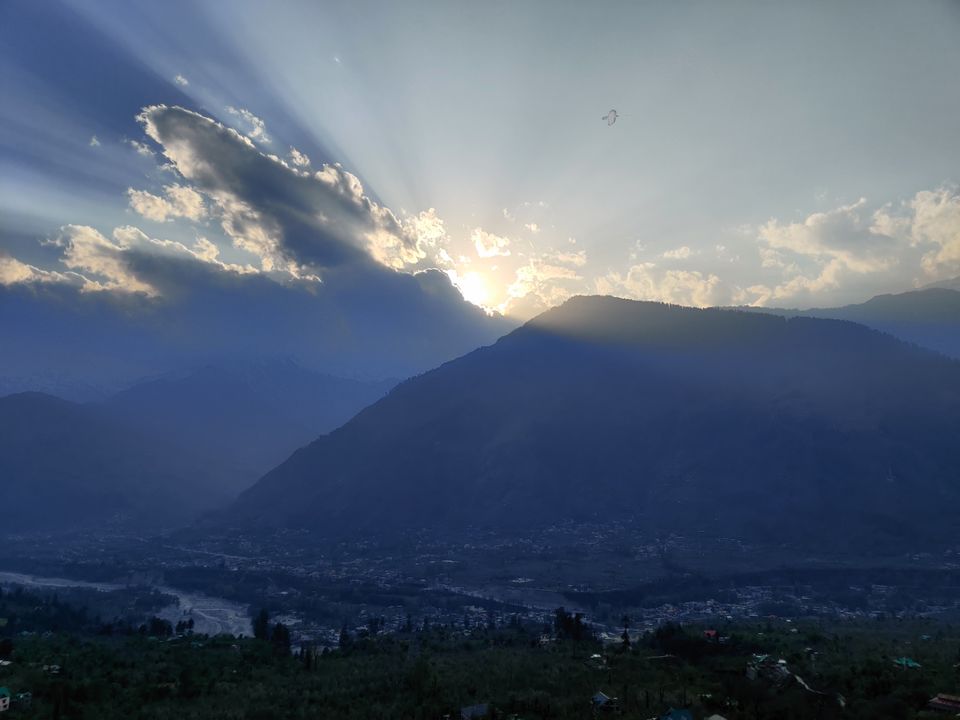 It was almost evening and hence I hiked down to the main road to be able to get bus back to Manali on time. When I reached the main road, people near the bus stand informed me the buses were not plying to Manali because of Holi. And I was in a soup after hearing this. I still decided to wait and after waiting for like 30 minutes I decided to hitch hike my way back to Manali. I started walking in the process of hitchhiking and finally got a ride from an open luggage van driver after having walked for more than 45 minutes. He dropped me in Manali mall road and from there I headed back to my hostel in Old Manali. Had dinner in the hostel and called it a day.
On and on my first day of solo tripping was all exciting, joyful and adventurous!
Hope you enjoyed reading about it too..