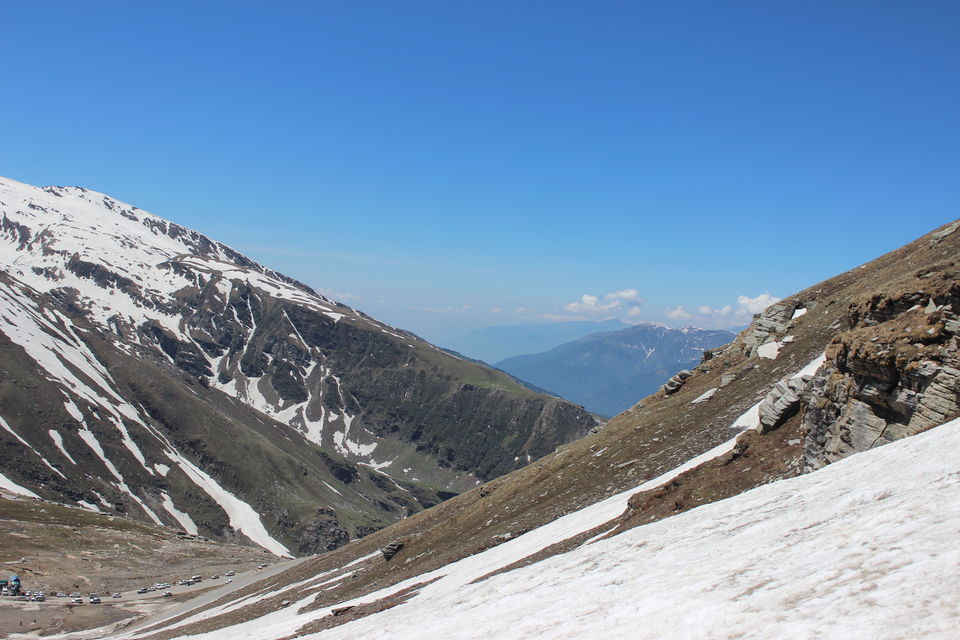 I know I am a little too late to post about this trip but I think I'm finally ready now to expose my secret solo trip I had in May-June'18. I was supposed to go with my friends but then things didn't work out and so I decided to hit it all alone. It was supposed to be a relaxing vacation so I had decided to avoid any such physically tiring activities. During my 7 day vacation (2 spent in transit), all I did was relax, sit at beautiful places, share stories with amazing people, and eat.
To be honest, I was all excited to go solo but also scared and nervous. I am a bit of an introvert and so approaching people and asking for help comes under a no-no list for me. But I also knew I wanted to take this step someday and that I always wanted to travel solo. So I looked up for a few destinations for my first solo-travel and ended up choosing Manali. I had been there twice before and left mesmerised by the beauty that town is. A beautiful valley surrounded by snow-capped mountains. I took out my rucksack and packed the essentials. Travelling light has always been my moto and so I made sure there were no unnecessary things that I was carrying with me.
Tip - always carry a windcheater with you while travelling to the mountains.
I started off from Mumbai. I took a morning flight from Mumbai to Delhi. I reached Delhi at around 1pm and spent the afternoon at Connaught Place cafe hoping and reading. A lot of people crib about Delhi being an unsafe and dirty place, but I have always kind of had a thing for this city.
Later, I took a cab at 5:30pm for ISBT, Kashmere Gate. I had booked a direct HRTC bus till Manali which was scheduled to leave at 7pm from ISBT. The bus booking cost me 1500 bucks one way (HRTC semi-sleeper AC bus).
We stopped for dinner at Ambala and then at regular intervals for pee breaks.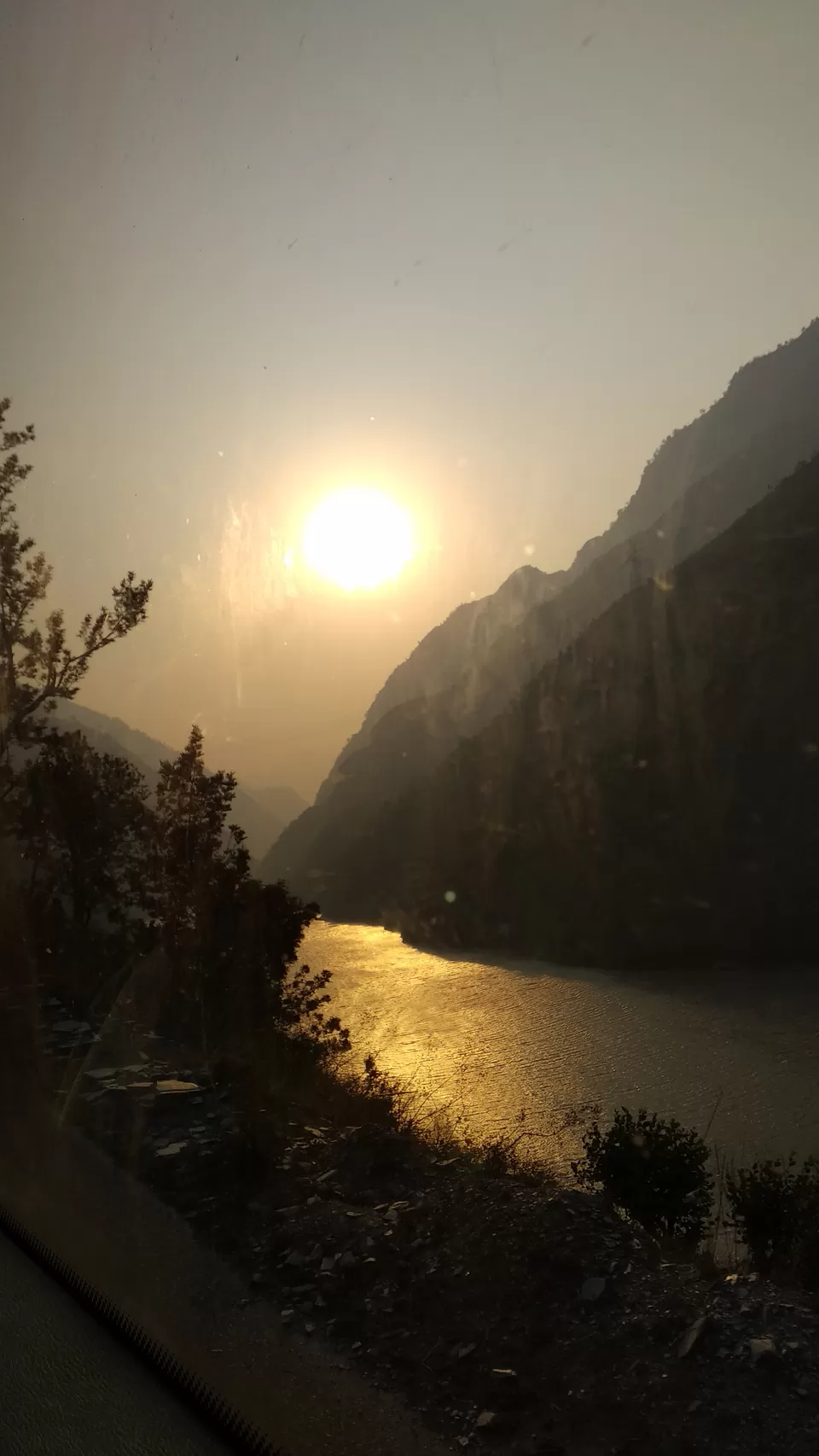 We reached Kullu at 8:30 in the morning. And after a break there, the bus started off for Manali. As we were supposed to enter the town, we met with an amazing amazing traffic jam. We waited for it to get all clear but the bus hadn't moved an inch in one hour. So I decided to cover the remaining distance by foot. My stay was 5kms away from where I got off. I stopped at Mall Road for a meal. I reached at my stay at 3 and took a good satisfied nap thereafter. Spent the evening chatting with my roommates and having a yummy dinner prepared by the host there.
I had booked a 4 night stay at Lazy Folk's Bunkyard which has a fantastic location with a view of mountains surrounding it. It was a shared dorm room with 5 beds and is located near the Club House in Old Manali, perfectly situated to visit enchanting cafes and the old town.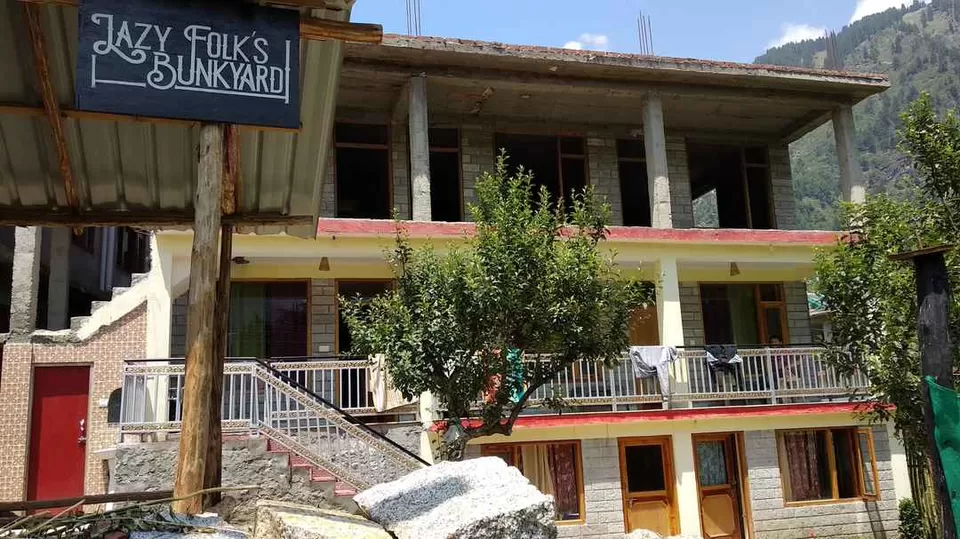 Today was my first day of exploring and I had come with no itinerary planned. So I decided to keep it simple and move around the old town. First things first, I started off by eating a light meal at Moondance Cafe with a view of the Manaslu river. Then I decided to hike up the Manu Temple road. After spending around 2 hours sitting at the backside of the temple (less crowd), staring at the mountains, and gulping my thoughts, I bumped into my roommate and we decided to go till the end of the road.
After walking for about 20mins, we reached at a spot with an incredible view of the town. All the walking seemed worth it sipping tea at this beautiful place.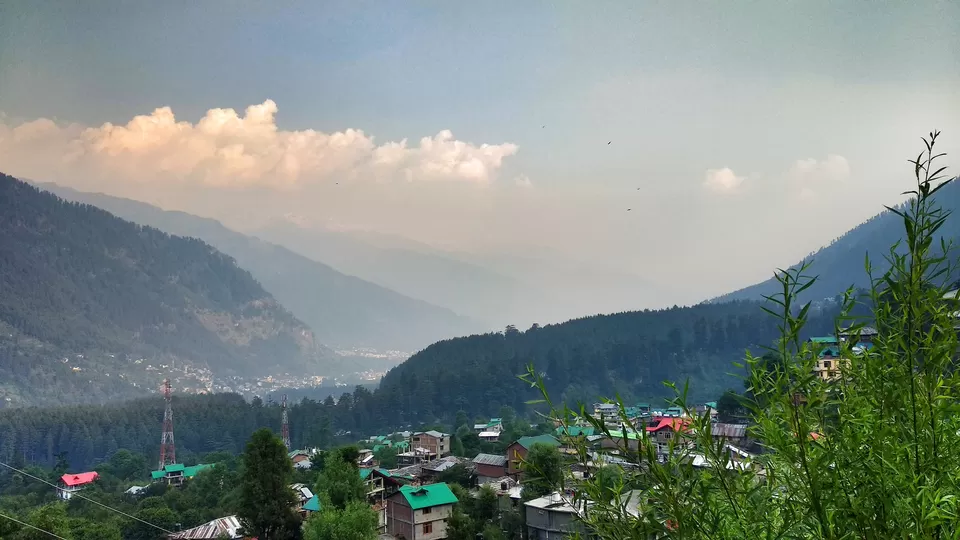 Walking back to the home-stay, we again stopped for food. Old Manali has lots of pretty cafes and a person like me would literally go bonkers as to where to go and where not!
My day ended with a night walk by the river, great home-cooked dinner, and playing Uno with my roommates. The peaceful mountain life hit me and I was so happy to have made this decision to coming here on my own.
My expenses for the day were all on food and I spent around Rs.500 in total.
On my second day of exploration I wanted to do something but not that usual touristy thing or visit those regular places where everyone went. So I asked the host for some suggestions and she recommended me to rent a scooty and maybe go somewhere outside of Manali. I rented an Activa for Rs.500/day from a shop near the Old Manali bridge and set off for Naggar. It was almost an hour long drive with beautiful sights.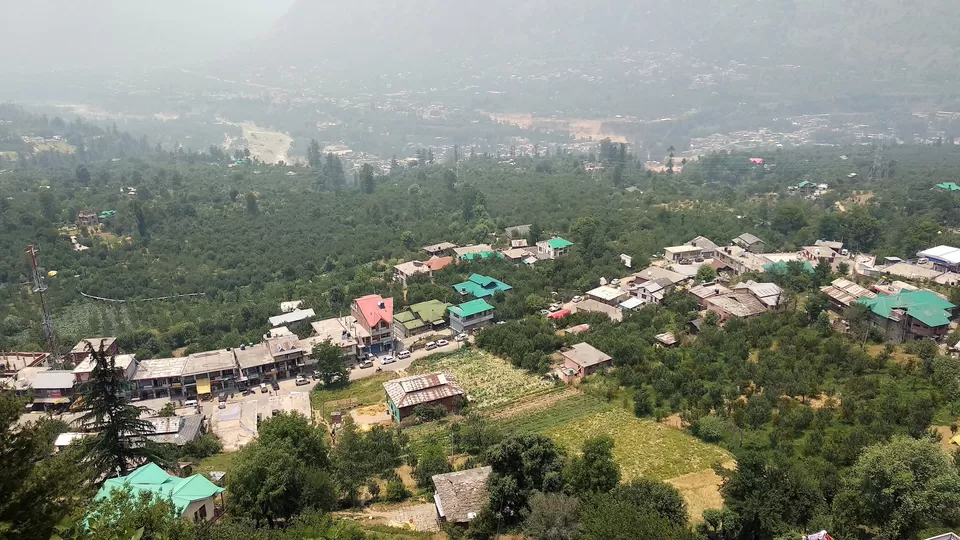 I reached Naggar and primarily visited the castle. It seemed to be a sweet and quiet little town unlike the crowded Manali. The view overlooking the castle was mesmerizing. Ofcourse the next thought I had was - FOOD! I located a German bakery outside the castle so I had to have a cake. But still it was just 12pm and I wanted to go ahead on the road.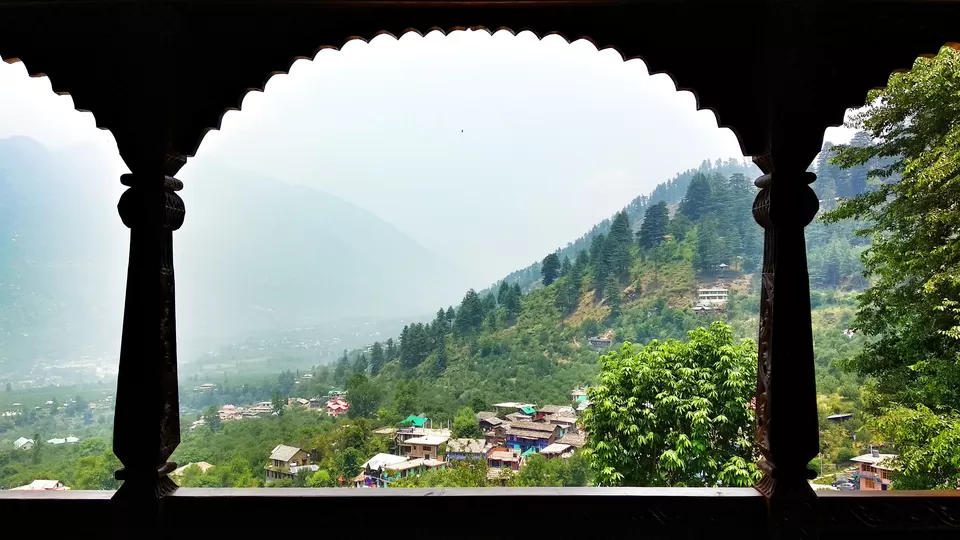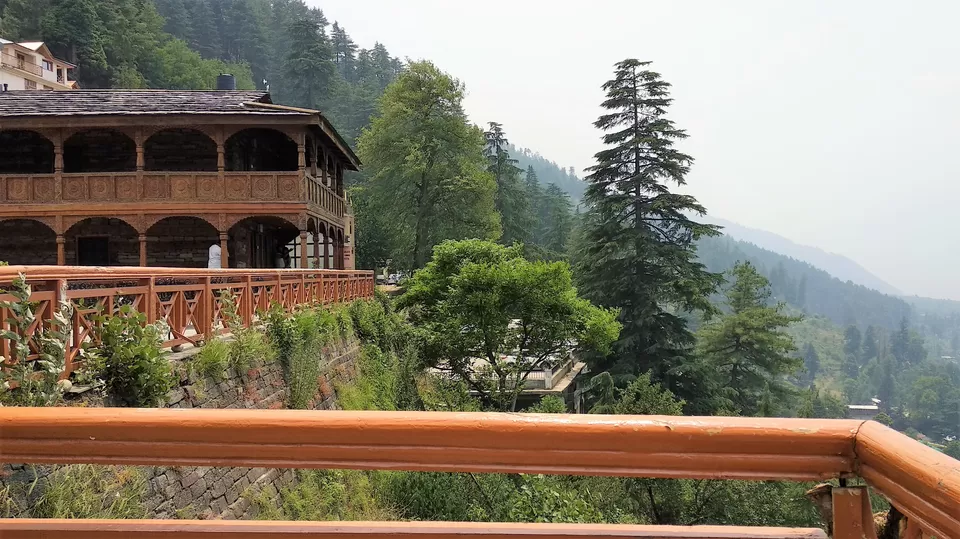 I felt like I wanted to reach the end of the road and so I drove until I reached another village called Rumsu. There wasn't much there to see and so I sat in a temple there for an hour, looked at the views, and drove back. On my way back, I stopped at Naggar- Nicholas Roerich Art Gallery and Museum. After a cup of tea, I went back to Manali just as I experienced my first rain of the season getting me all drenched and cold.
My expenses for the day were on the bike rent and food coming around to Rs.750.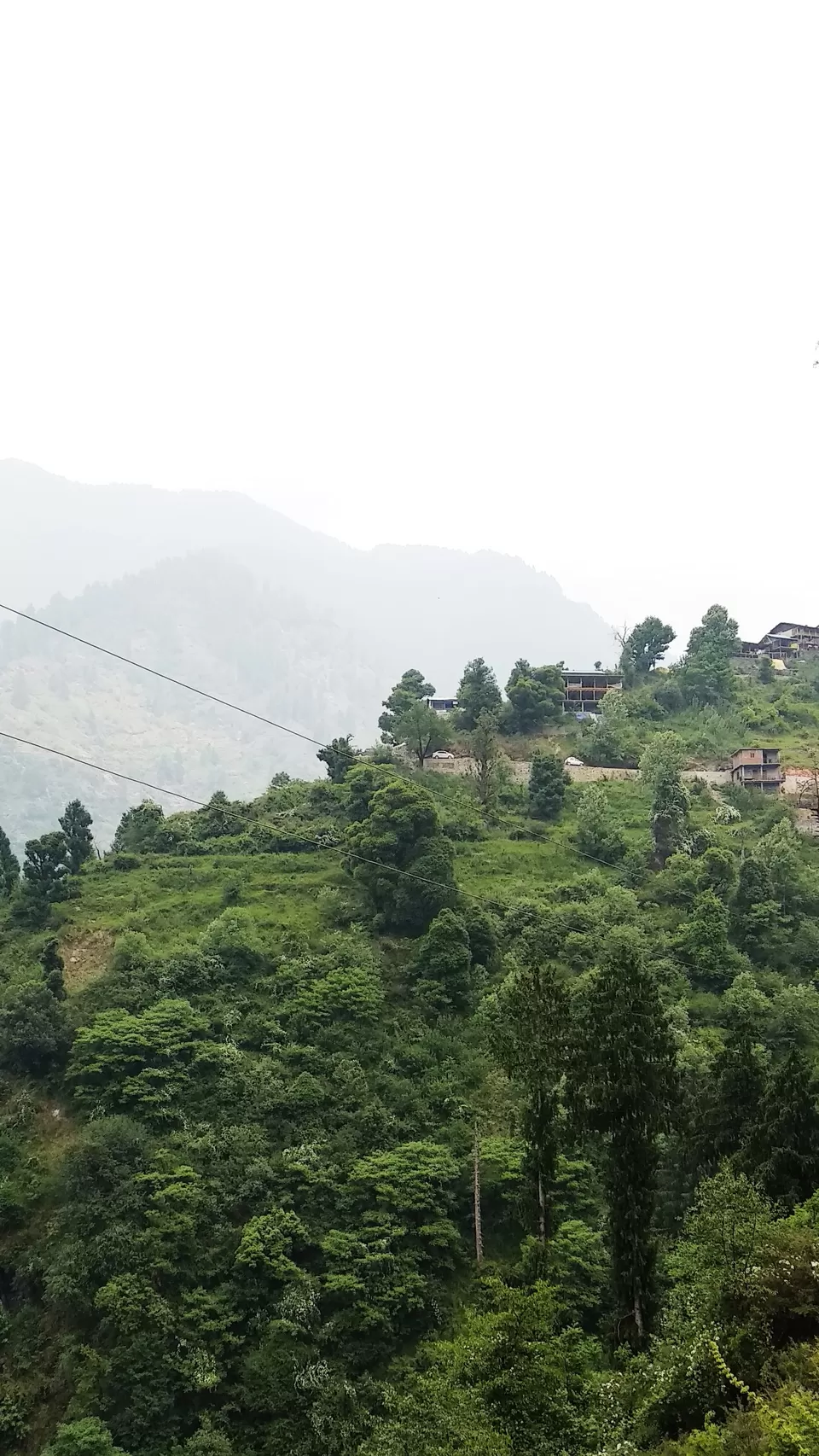 A new day. The first thing I did today morning was take a walk alongside the river. These moments of solitude in the mountains were something I never wished to let go. It was my last full day here and I felt like never leaving this place.
Then I wondered as to what to do with my day. So I planned to keep the Activa for one more day and go up to Gulaba, which comes on the way to Rohtang pass. Going to Rohtang needs a permit but Gulaba doesn't. I drove through the hair pin bends on the Activa and stopped at a few beautiful viewpoints. I met one incredible man at a small cafe in Gulaba. He is an assistant to a scientist who worked at the climatology department in Manali. He is also a poet and an aspiring IAS candidate. He showed me his book of poetries where he wrote about the climate and how the tourists are affecting the beautiful Himalayas in different ways.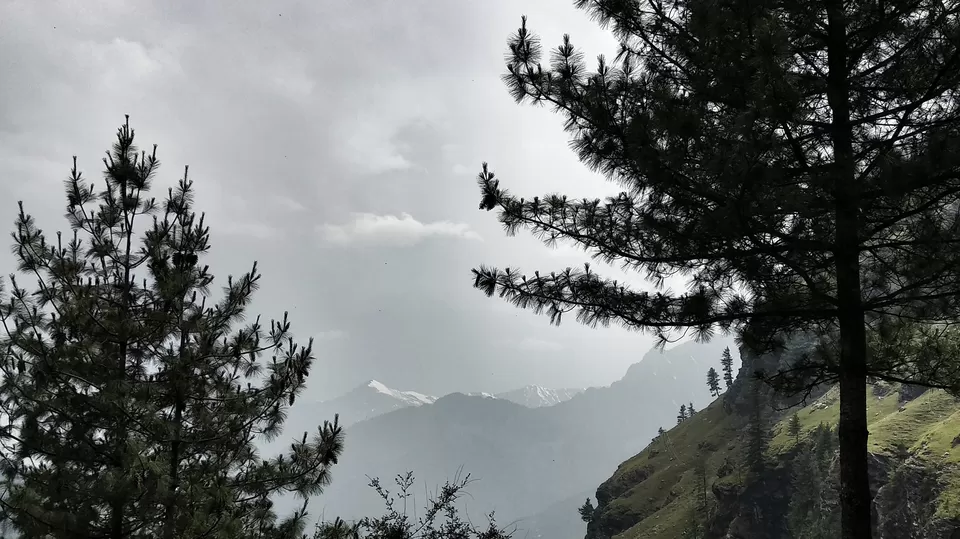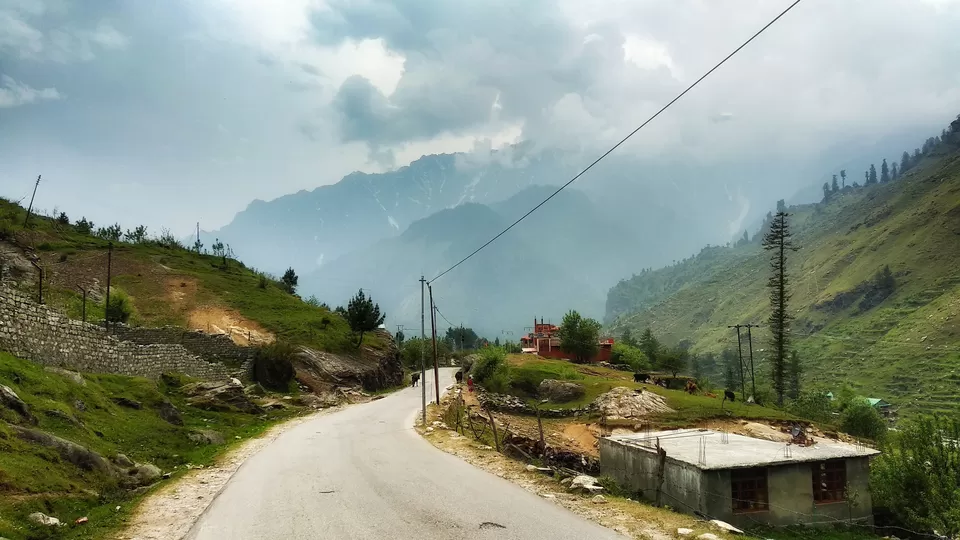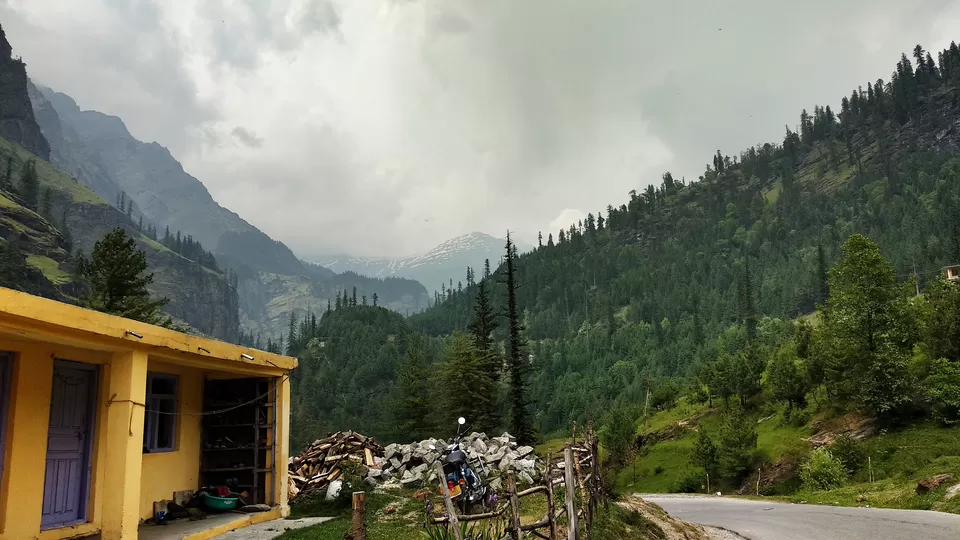 I spent my late afternoon at Cafe 1947 in Old Manali, going through what I did in the last few days, writing about it in my diary and reminiscing all those beautiful memories. I spent my last night playing UNO and chatting with the new people I met that day.
My expenses for the day were around Rs.1000 including the bike rent and food.
I was supposed to be leaving Manali today. I had a bus that left Manali for Delhi at 4pm. I had my last green tea at the homestay, packed my bags, and waved everyone a goodbye. I left early so I could roam around the Mall Road, grab some lunch and chill a little. It was a cloudy day. Boarded the bus at 4pm and reached Delhi the next morning. It was again an HRTC A/C seater bus costing Rs.1500 for a seat. I had a flight to catch at 1pm to Mumbai. Again, I reached the airport way to early. I spent my time sipping on coffee and thinking about the mountains and already wondering when will I get to visit them next.