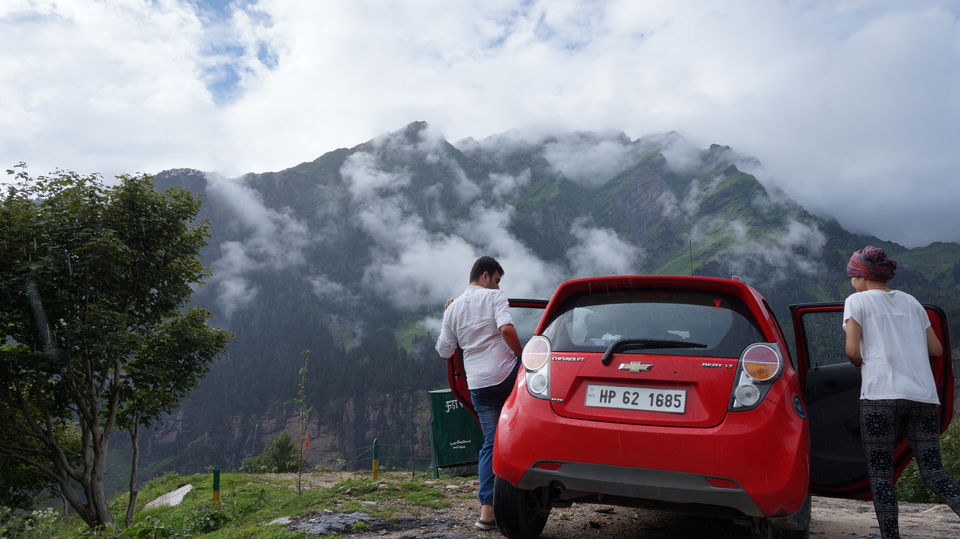 Going to Old Manali had been on my mind for a long time now. I heard the reviews and it was in an offbeat location just the kind of place I would like to explore unlike New Manali which was too mainstream for me. I had some 5 days left on hand after chilling out for couple days in Kasol with my best buddy, my soul mate, my partner in crime – Karan :D and what better than to spend it in this beautiful location. We started for Old Manali from Kasol in the morning at around 10 and reached there in approximately 3 hours. On our way had some delish food at this exciting place riverside.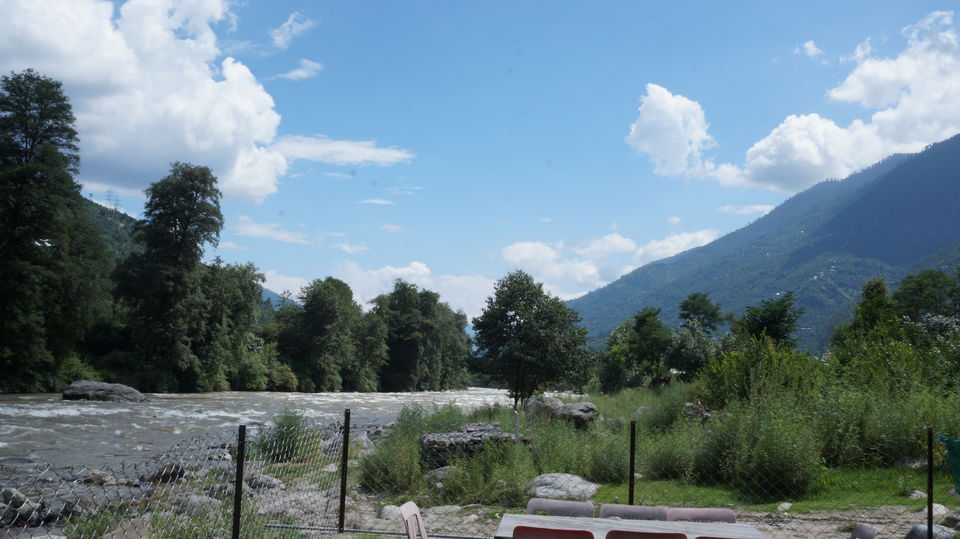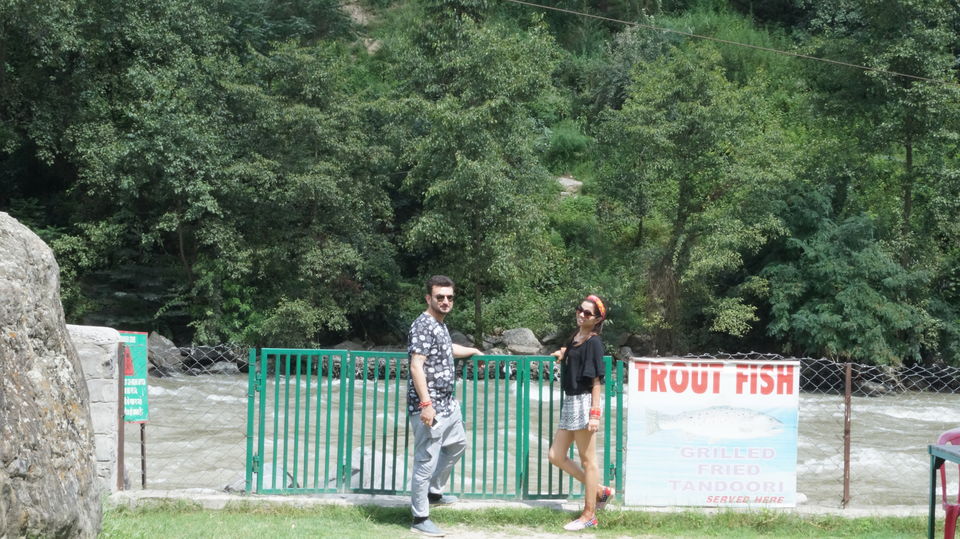 Upon reaching Manali there was this small bridge which would separate Manali and old Manali. Once we were on the other side of the bridge, the vibes completely changed. Manali was so crowded and commercialized whereas old Manali had this charm about it, less crowd, fresh air and beautiful landscapes. I was in a state of trance by looking at this beautiful town. It had beautiful woodsy houses and hotels on both sides and we kept moving in the upward direction passing by some street shops and local shop owners and workers indulging in their daily chores. I made up my mind to come back to the street shops to buy some souvenirs before returning. We kept driving until we reached our hotel – Hotel Hilltop. As the name suggests, yes it was on a hill top and the only way to reach there was climbing up the hills with your bags and stuff. It was a 15 min walk up the hill. The hotel was a nice little place with spectacular views on all sides. It had a great restaurant and chill out area and the best part was our room which opened up to this great view of clouds intersecting each other at the distant mountains playing hide and seek for a while. From our balcony we could see that we were standing on such height and down there was the ferocious river falling from above with full force. We freshened up, got dressed and left to explore this little town.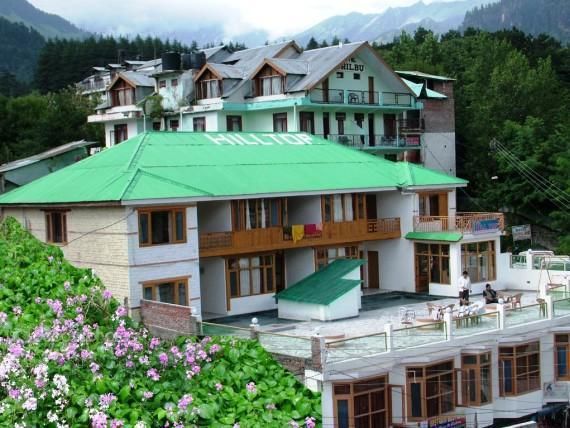 Day 1
The stroll was amazing with little shops on both sides of the street and in the distant were giant mountains. Views were great, vibes were awesome, people were friendly what more do we want! We strolled a little further inside the lanes on the sides and discovered there were more cafes here than in an urban setup. It was mostly occupied by Israelis who are in vast numbers here and like to spend their time in Himachal. We kept walking downwards until we got tired and decided to rest at Little Italy café. We were really buzzed at this place with more like minded people around us chilling and enjoying the feels of this place. We settled down, ordered delicious sandwiches and drinks and indulged in our deep heart to heart conversations. Before we could realize it was dark outside and we decided to move again. As we were moving downwards we reached at the starting point of Old Manali near the bridge. We could hear some live music in the distant and started walking in the direction. We stopped at Café Shesh Besh as there was a band playing. From there we hopped into different cafes – to eat at one, to listen to music at another and to finally eat dinner at Lazy Dog Lounge. It was a day spent well before we finally crashed into our rooms.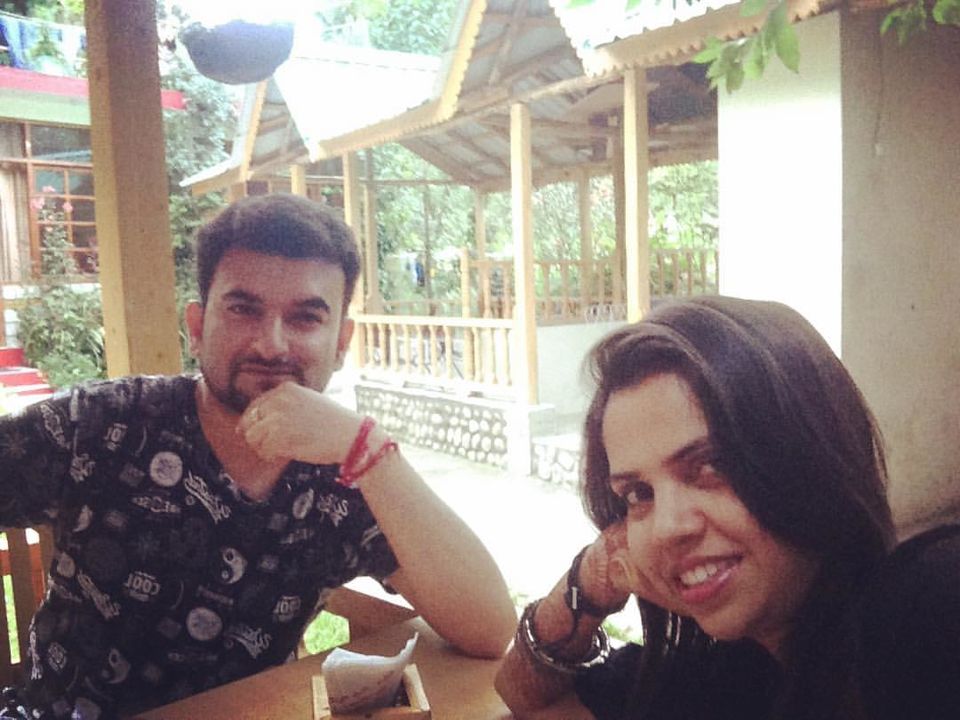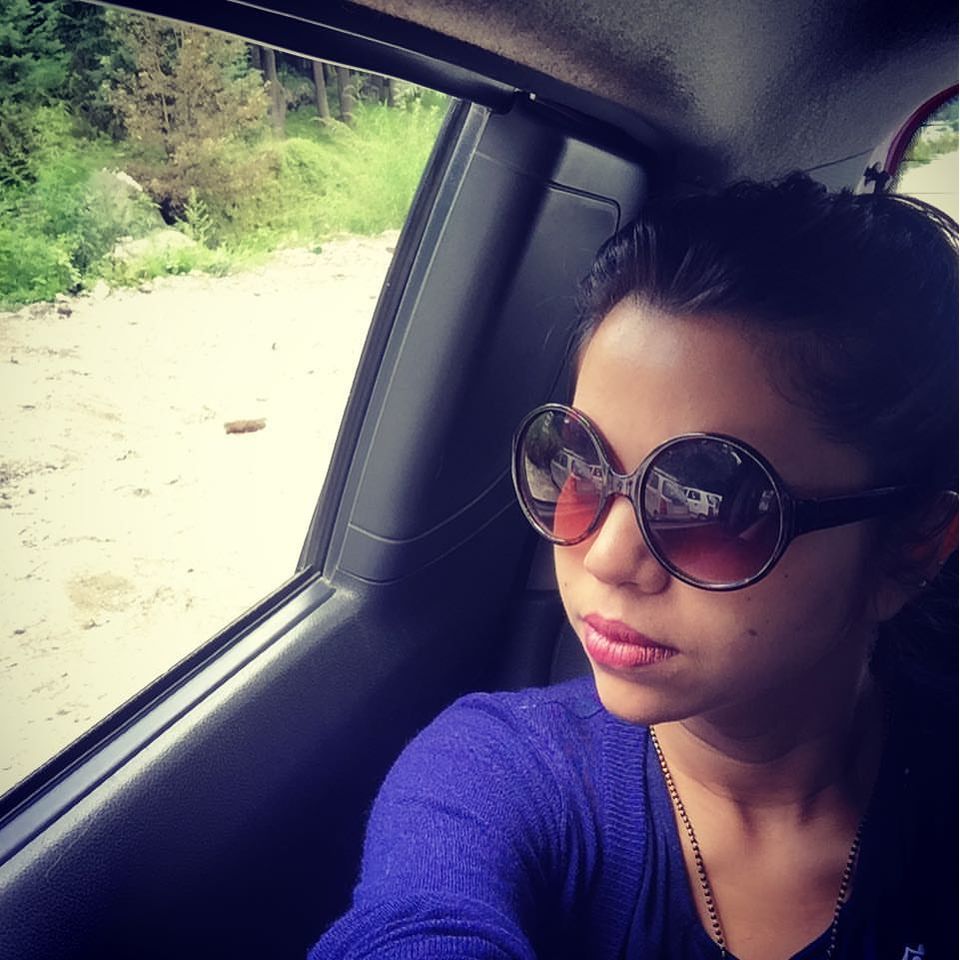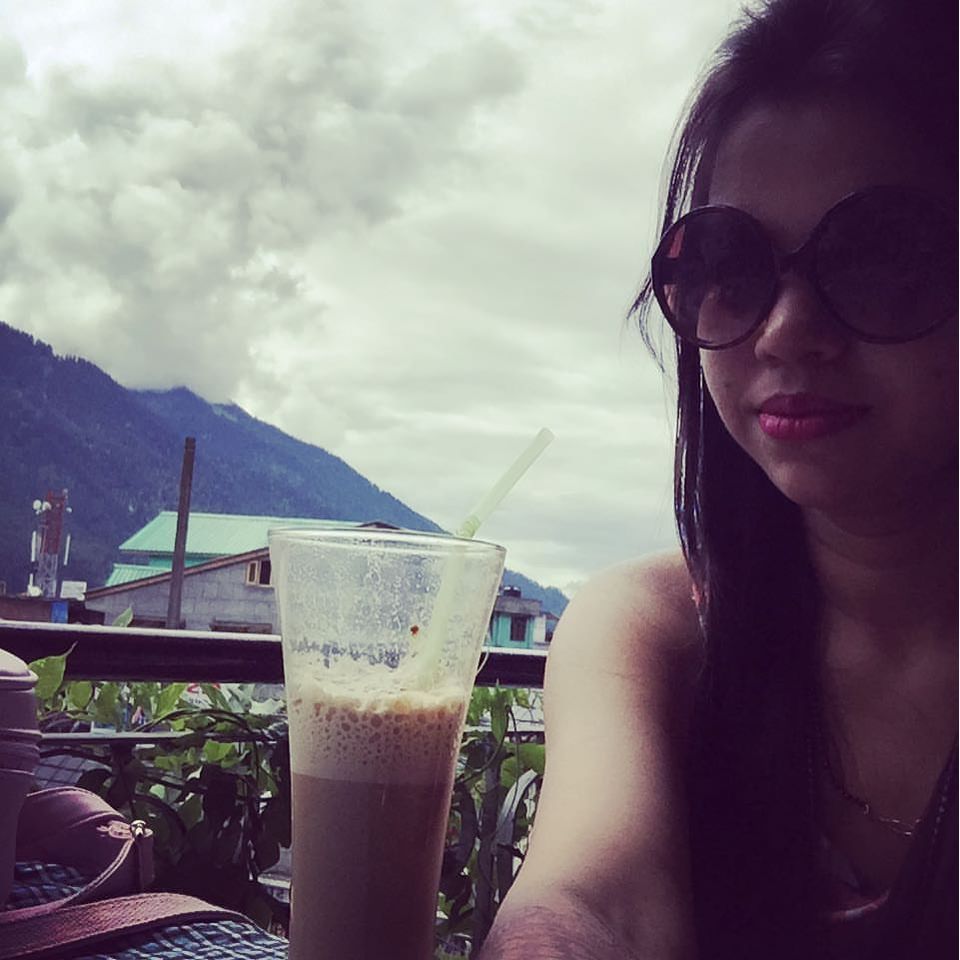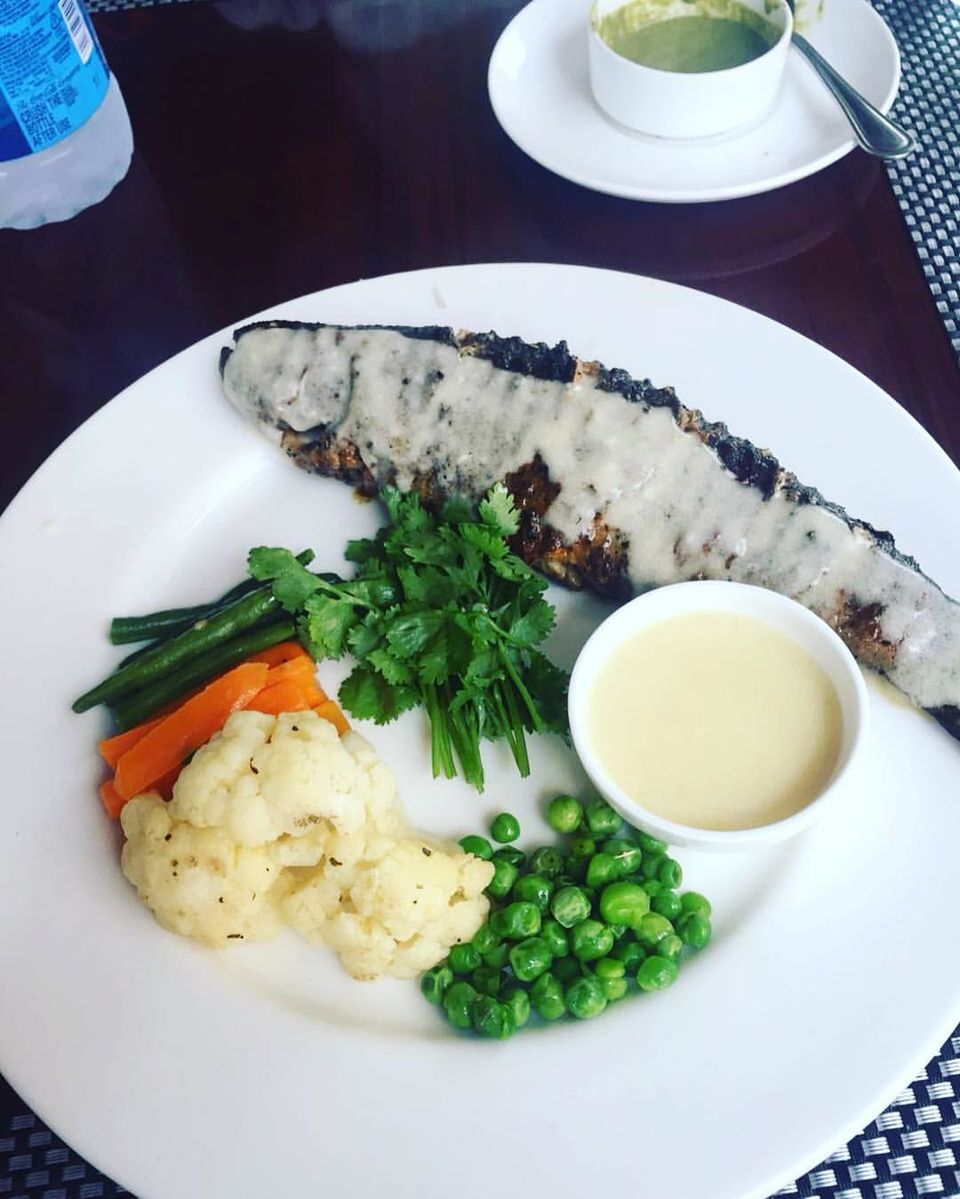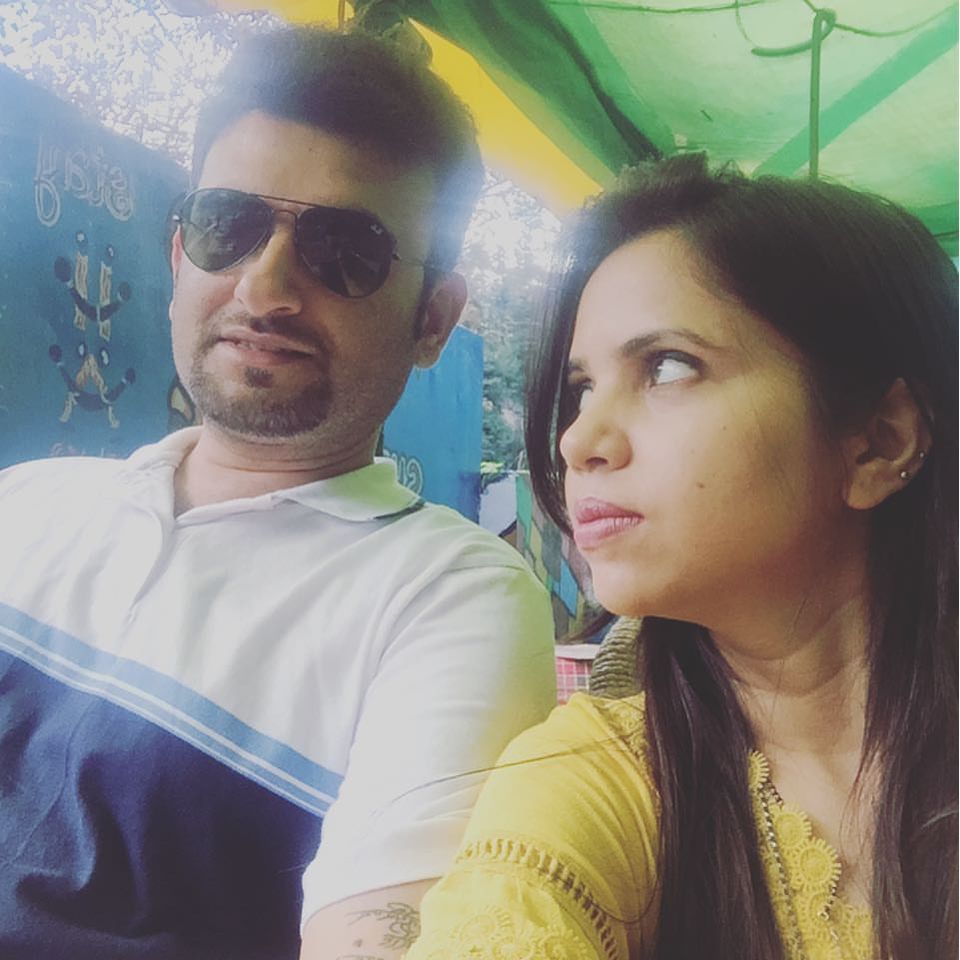 Day 2
We had this day planned out the last night and so we headed straight to Vashisht temple. This odd looking guy forcibly placed a rabbit in my arms and I had no option but to cuddle him. ???? It was cute and I didn't want to let go but he only gave it to me to earn money if I played with it. So I had to return it back. I hurled goodbye kisses to the bunny and got into the temple to explore. Vashisht was named after Rishi Vashisht one of the seven sages of Hindu. There's also another ancient stone temple known as Rama Temple adjacent to the Vashisht Temple. Vashisht village is an important Hindu Pilgrimage centre. It offers an excellent view of the Beas River and the Old Manali. The areas surrounding this temple was picturesque and breath taking. I felt like I have landed in some shoot of a romantic Bollywood movie.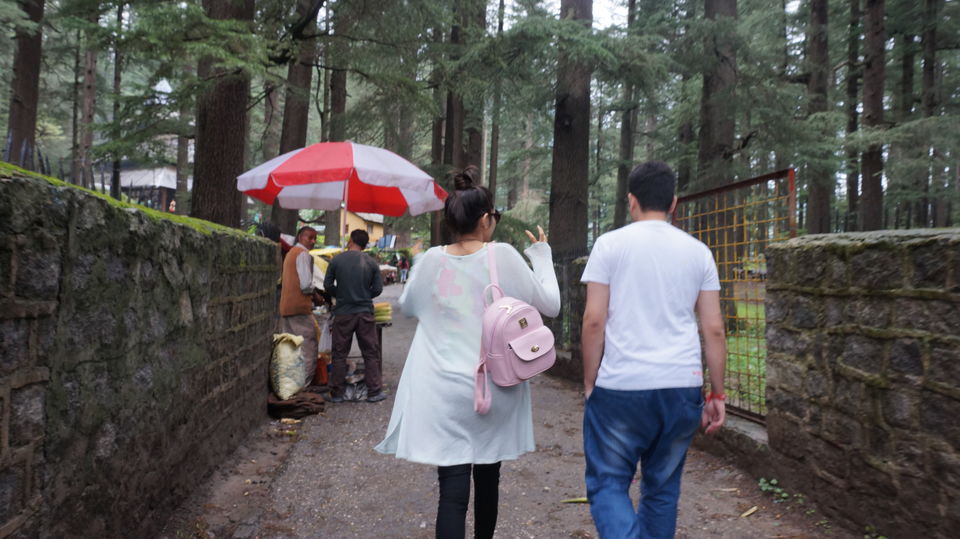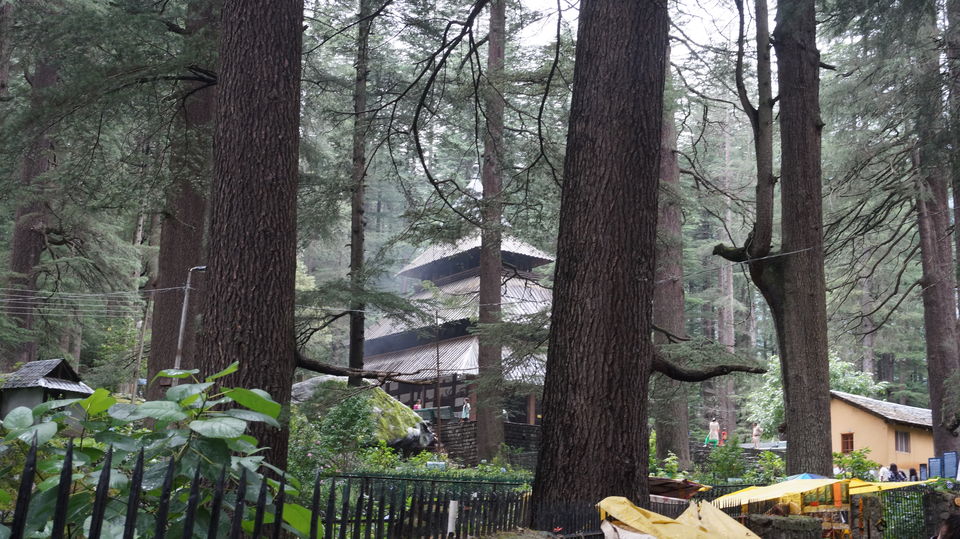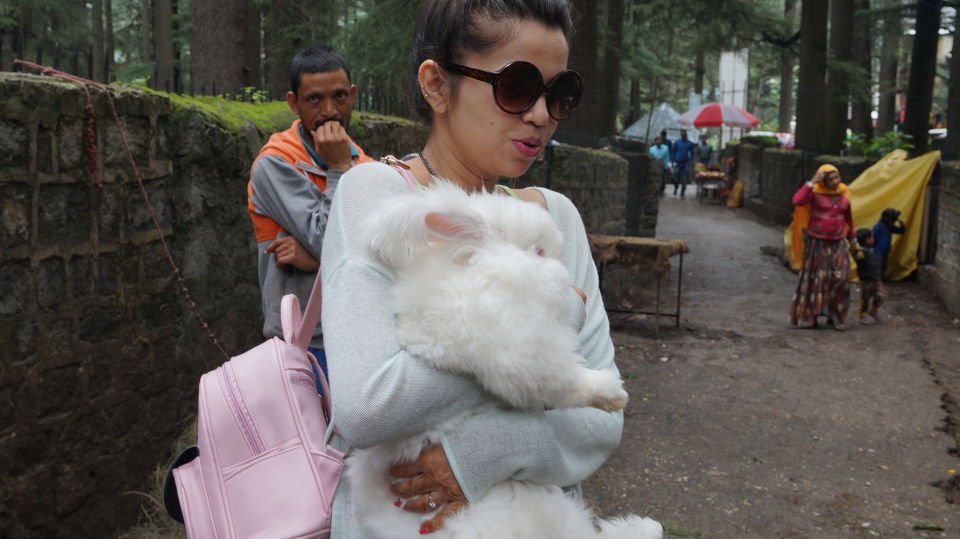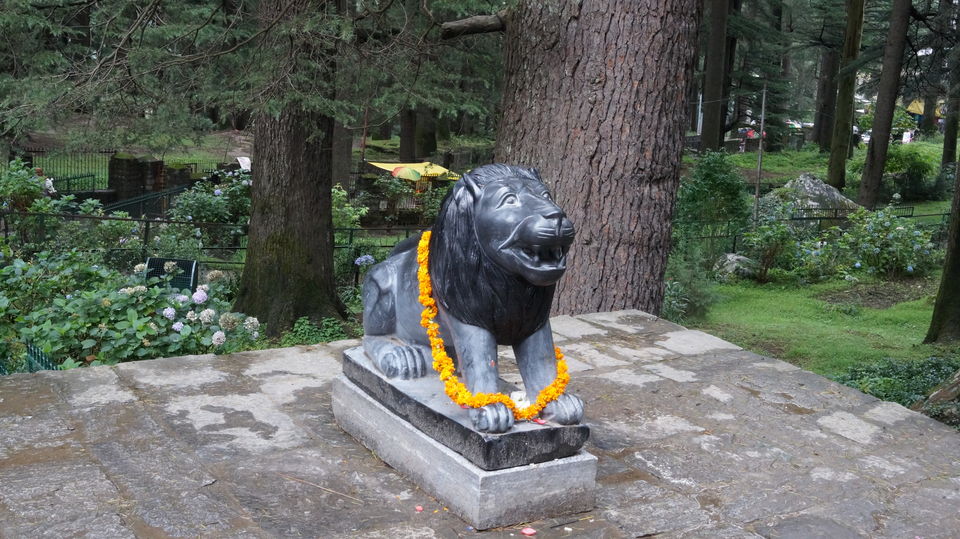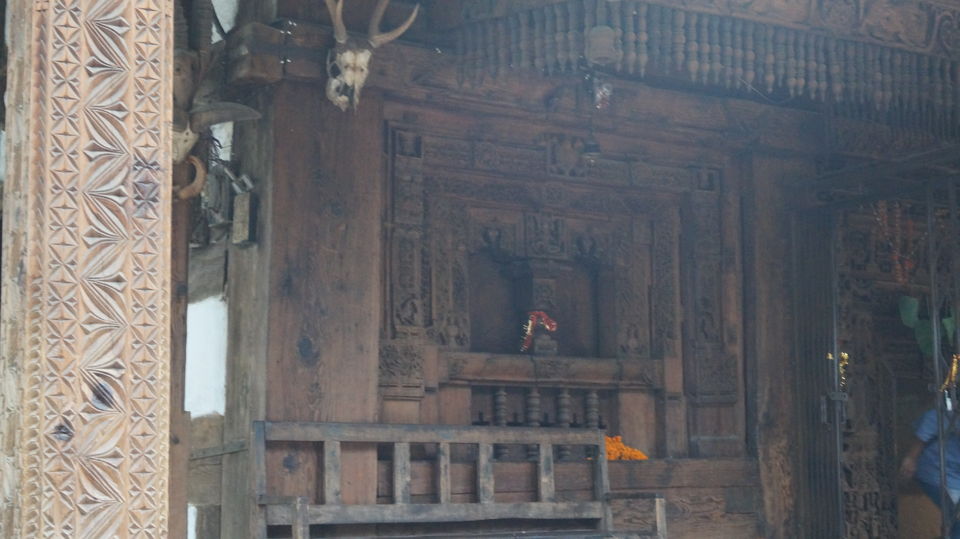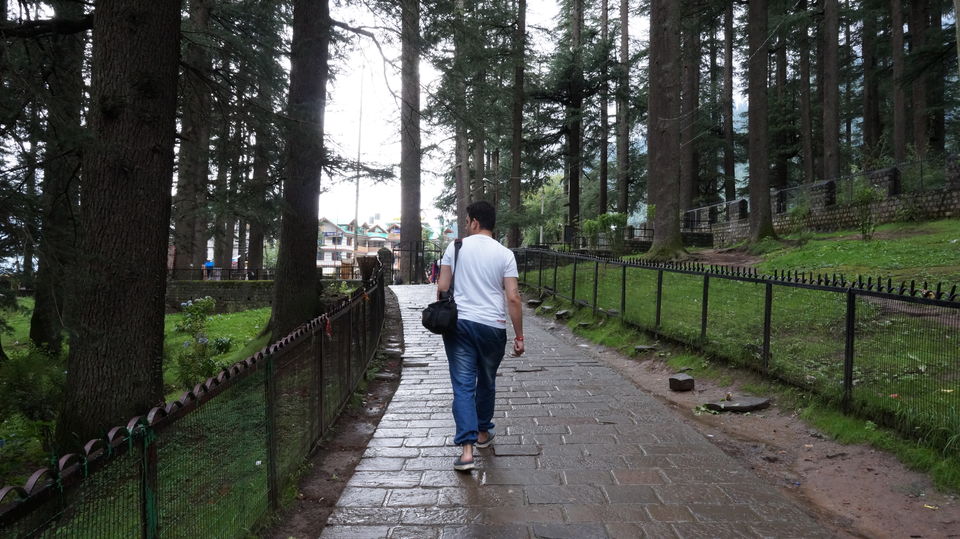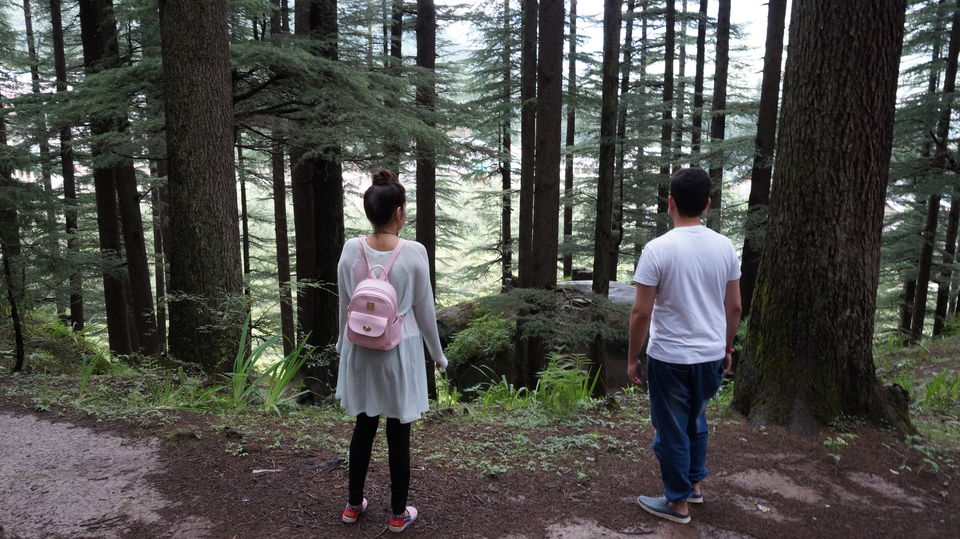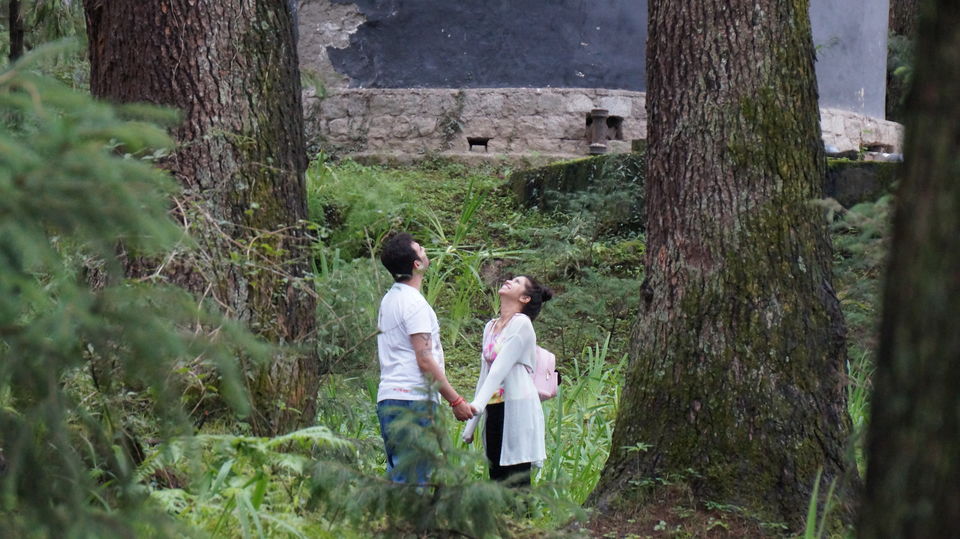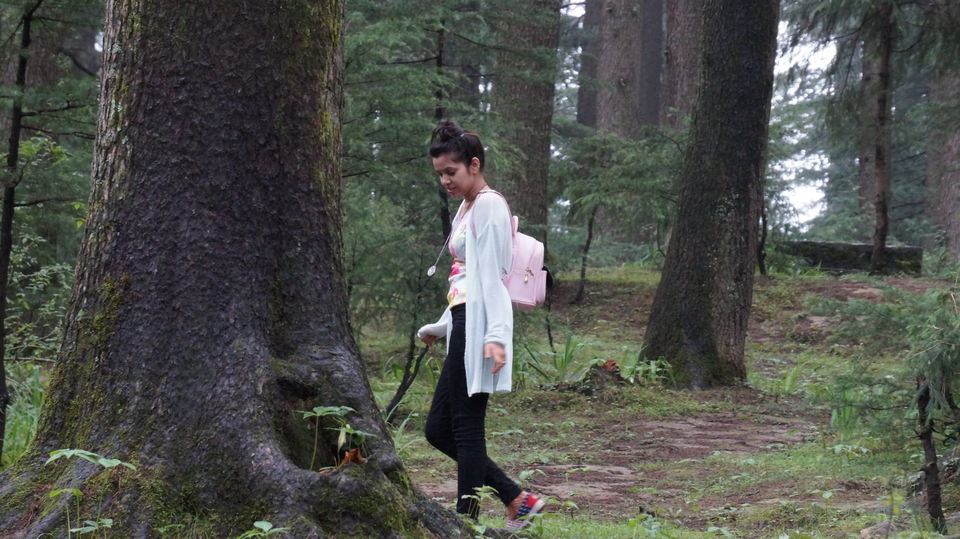 Soon after we left for Jogini waterfall trek which was situated 3 km from Vashisht. We had to park our car and start walking. Jogini falls were strikingly beautiful and gave us the adrenaline rush we craved for. The trek was awe inspiring and we chose to take more offbeat route to uphills rather than the one that was laid nice and easy for the tourists. Because of this offbeat route we got to sit exactly next to waterfall and soak our feet in the chilled water. The feeling was awesome. As it was getting dark now we started to alight. We reached the car park area and left from there to grab some dinner and that's how our day 2 ended.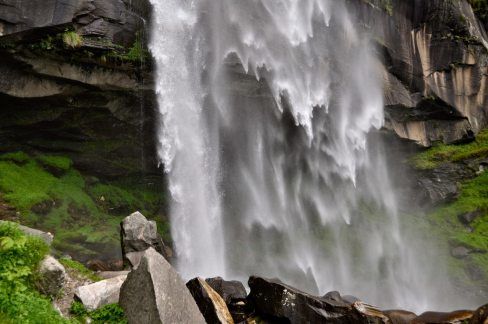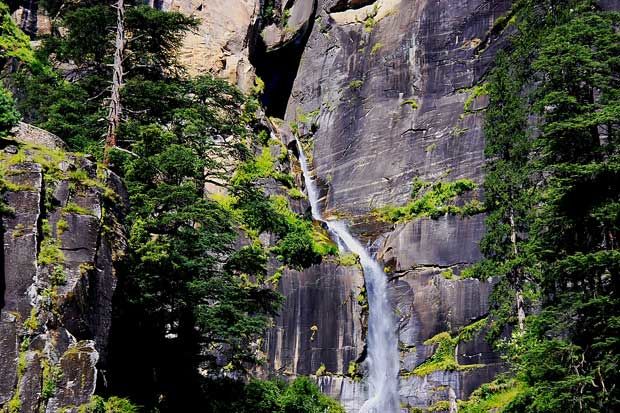 Day 3
Day 3 was for roaming in the near by areas and seeing what this city beholds for us. And it went very well. We covered Solang valley, Nagger road and New Manali. We shopped for some souvenirs in New Manali, ate really delish food in a Nagger resort and witnessed some awe inspiring mountain views. U can check that out in my photos below. Off course upon getting tired to the core we came back and settled in our cosy cafes in old Manali.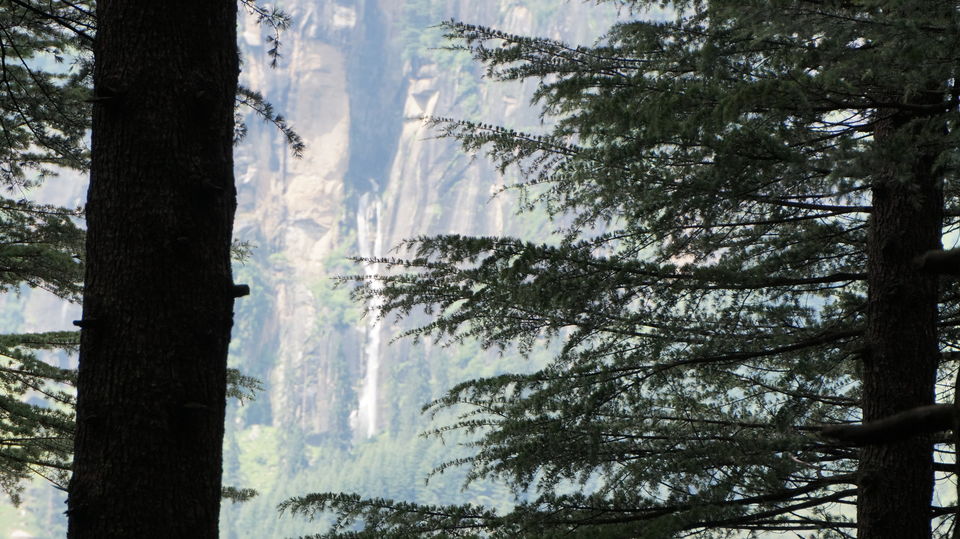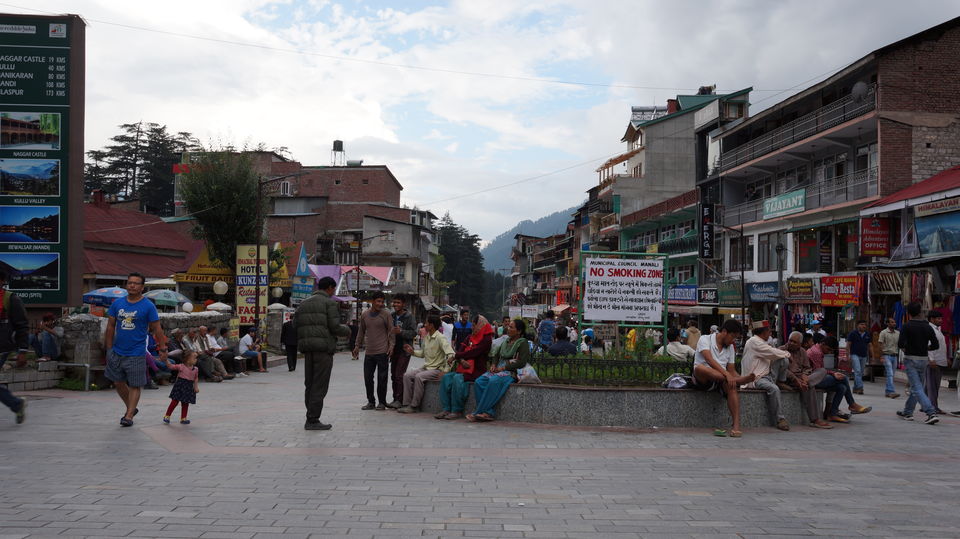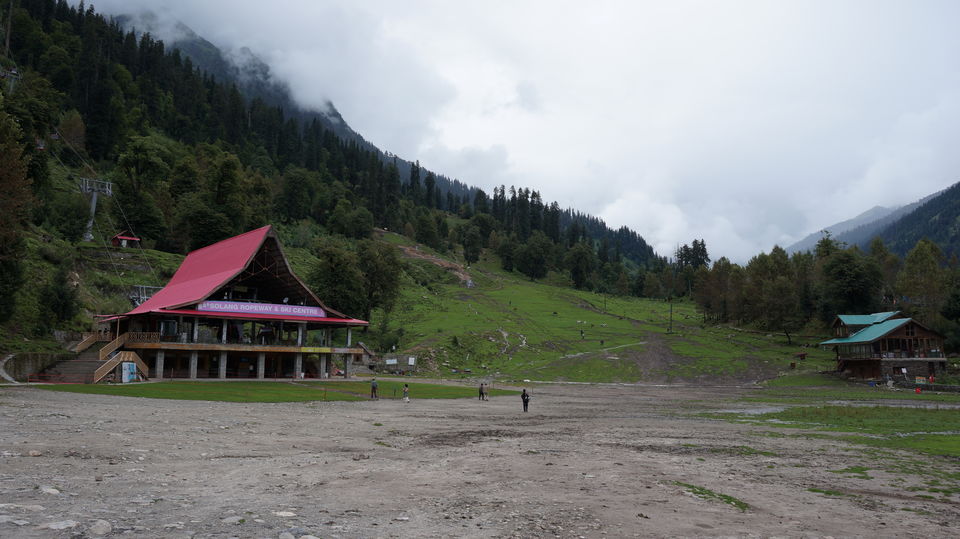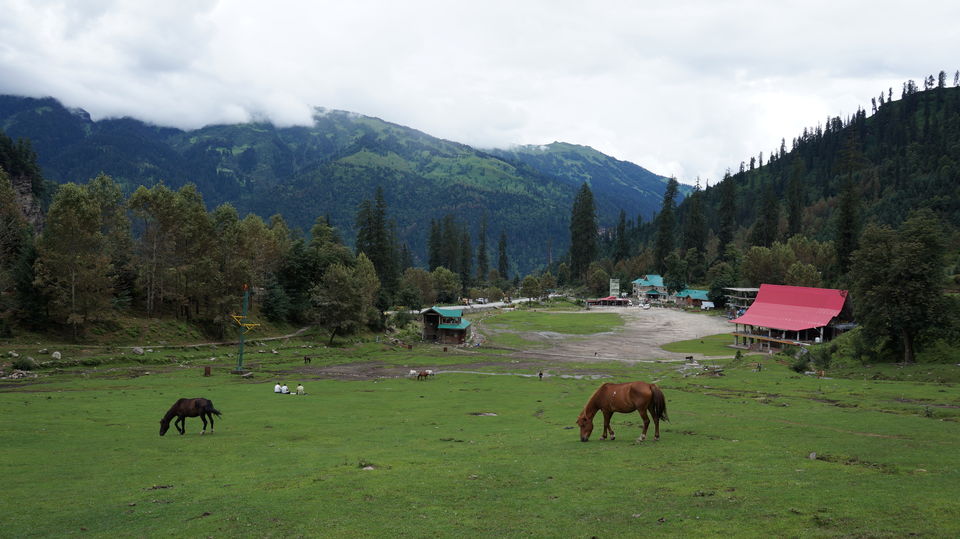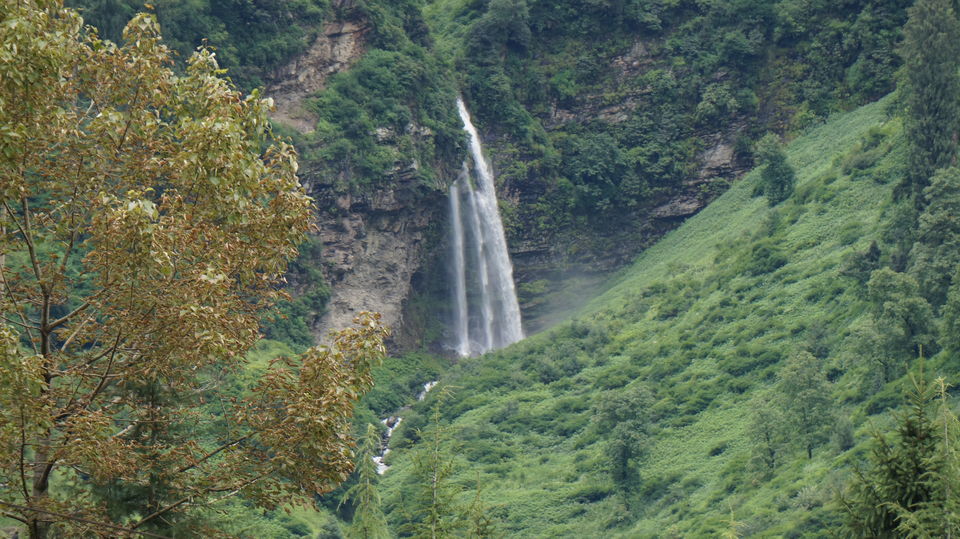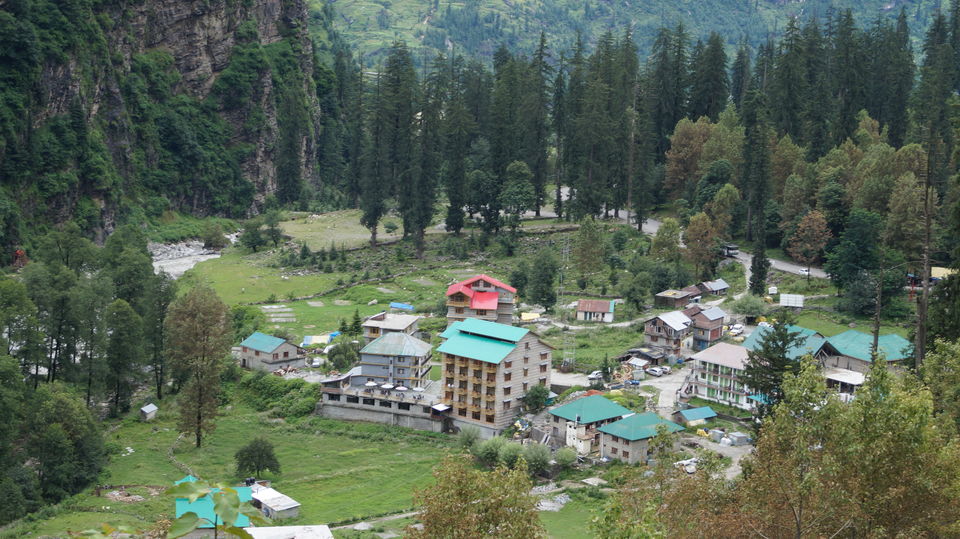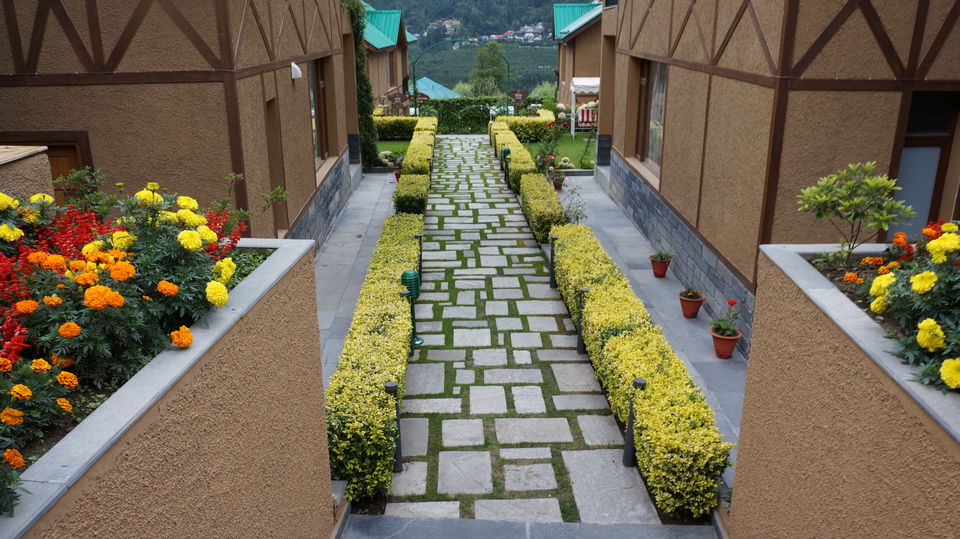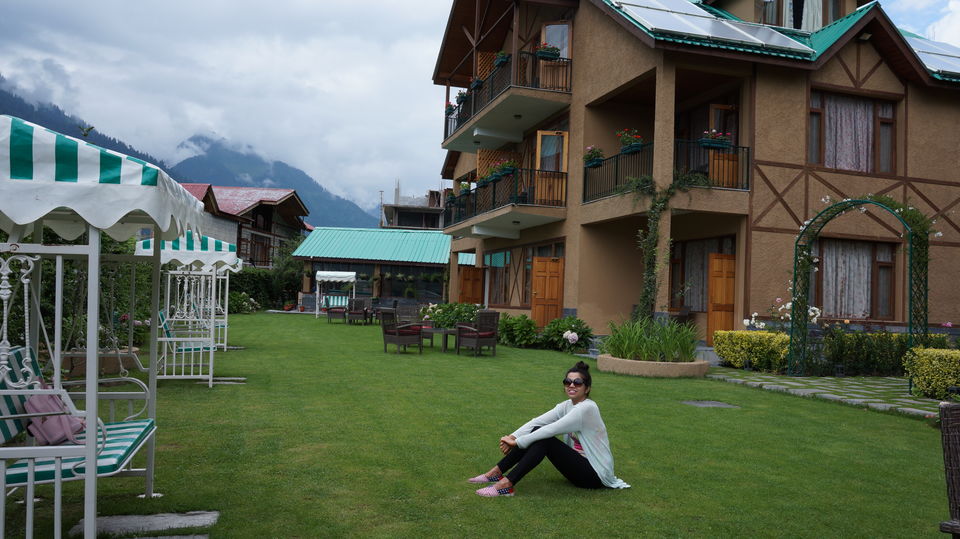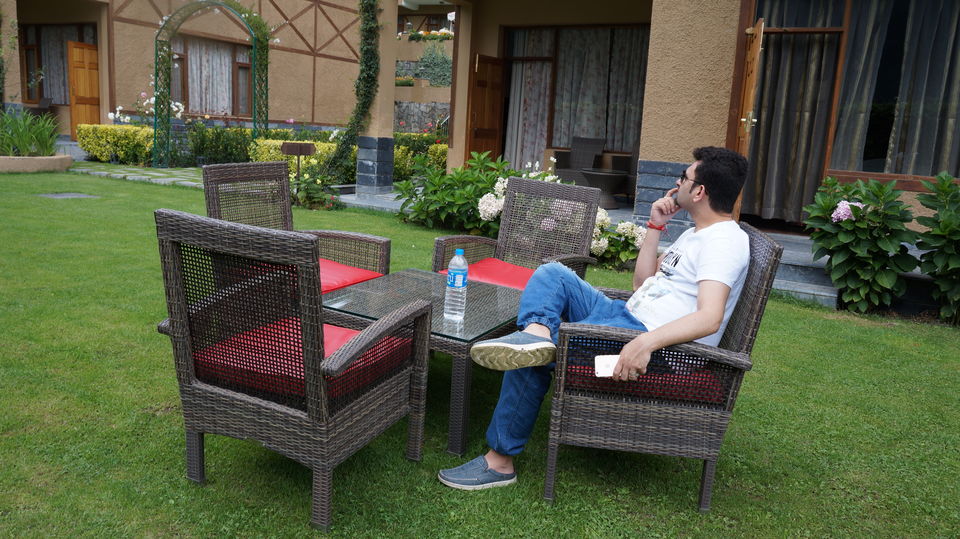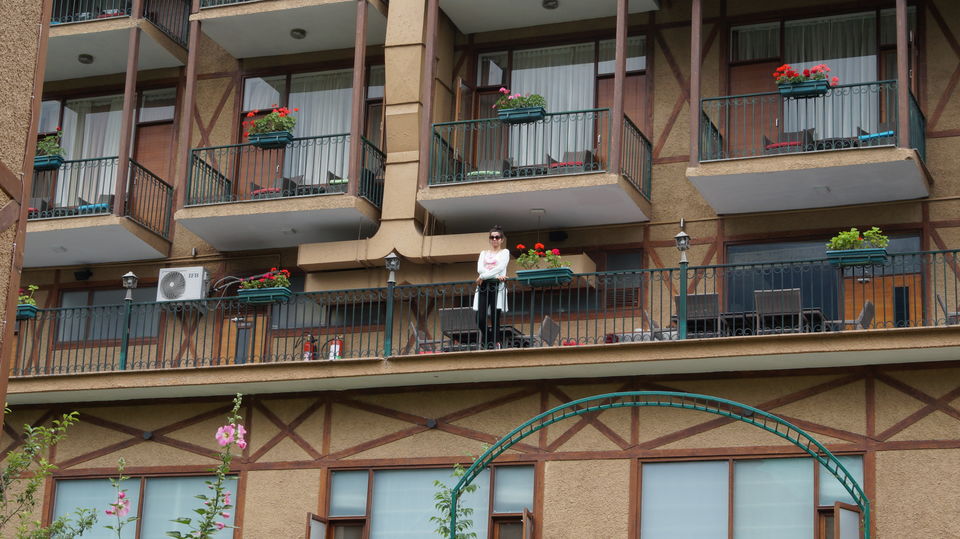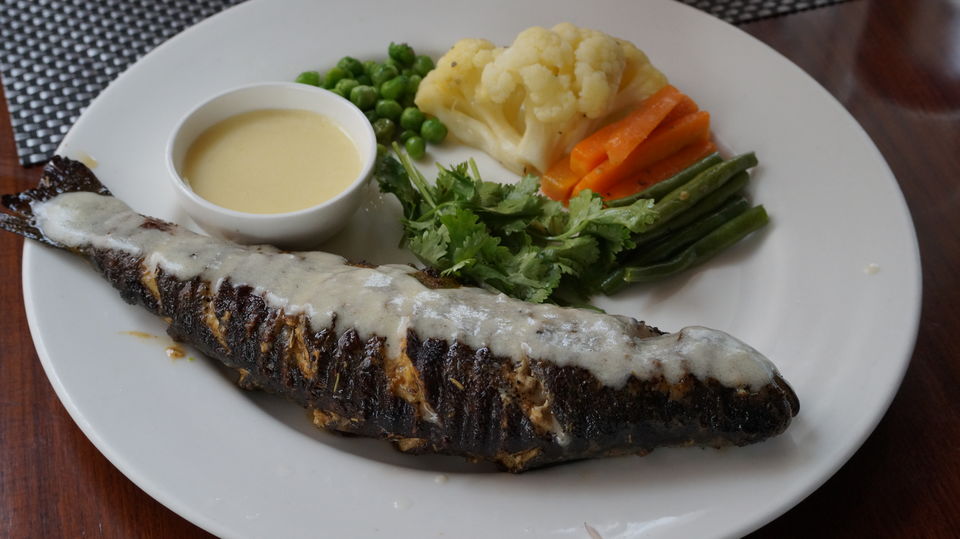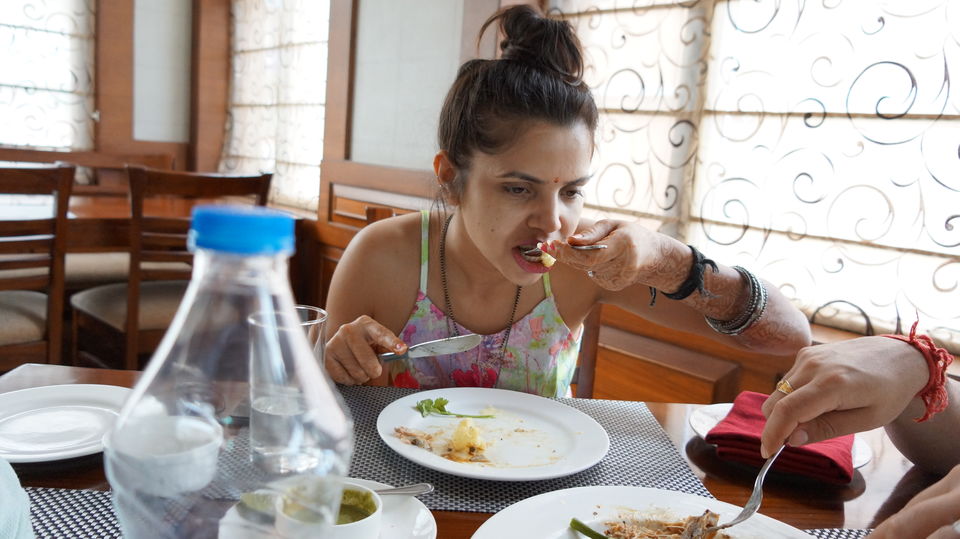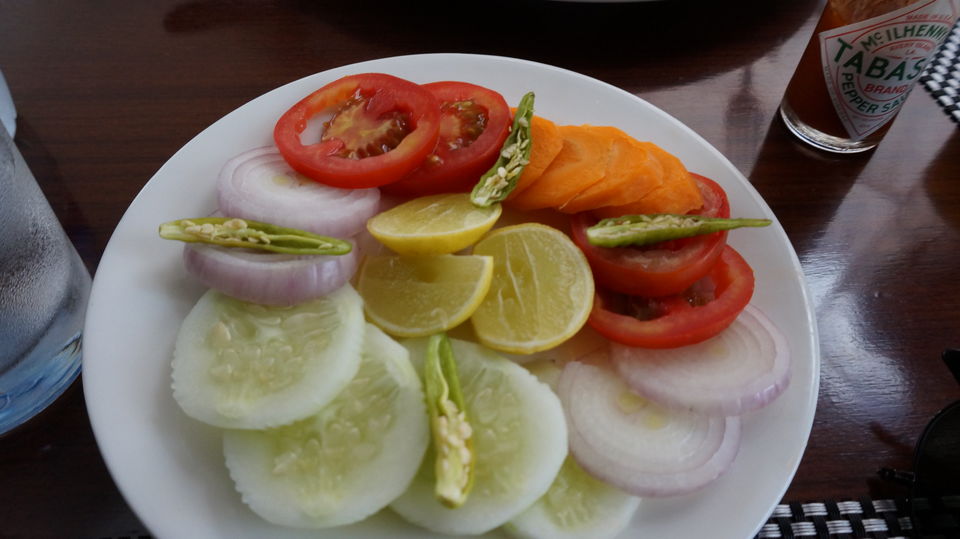 Day 4 & 5
For the next 2 days we stayed in Old Manali and lived like locals. We completely forgot that we had a life back home and we indulged in so many activities like cafe hopping, lazied in cafes during the noons watched movie streaming in cafés, indulged in their delicacies, met locals, heard their stories and shared ours with them. We got a spa and it gave a perfect ending to this trip to relax our muscles and minds. With heavy hearts we had to bid adios to this place and leave back for our homes.
Check out some of the rare photos we could get by driving just few kms ahead on Old Manali roads;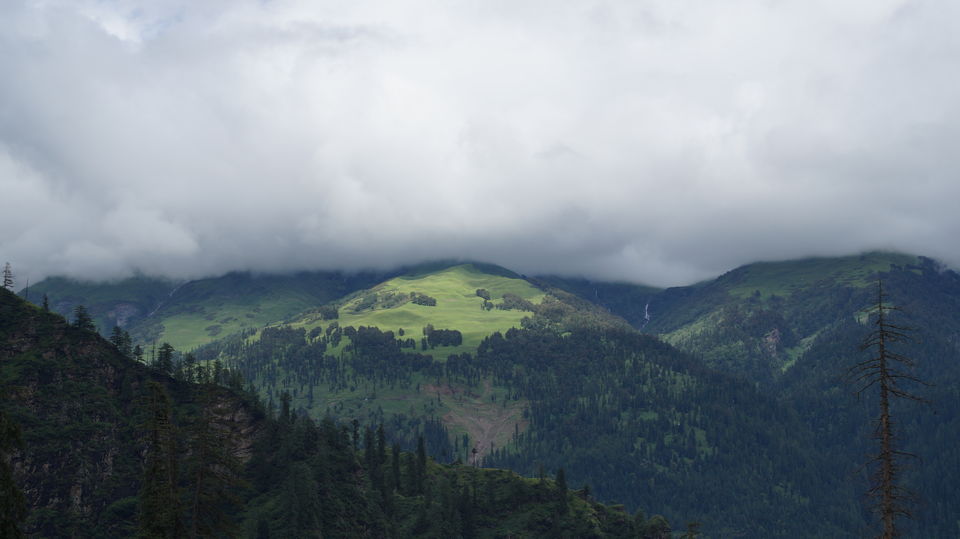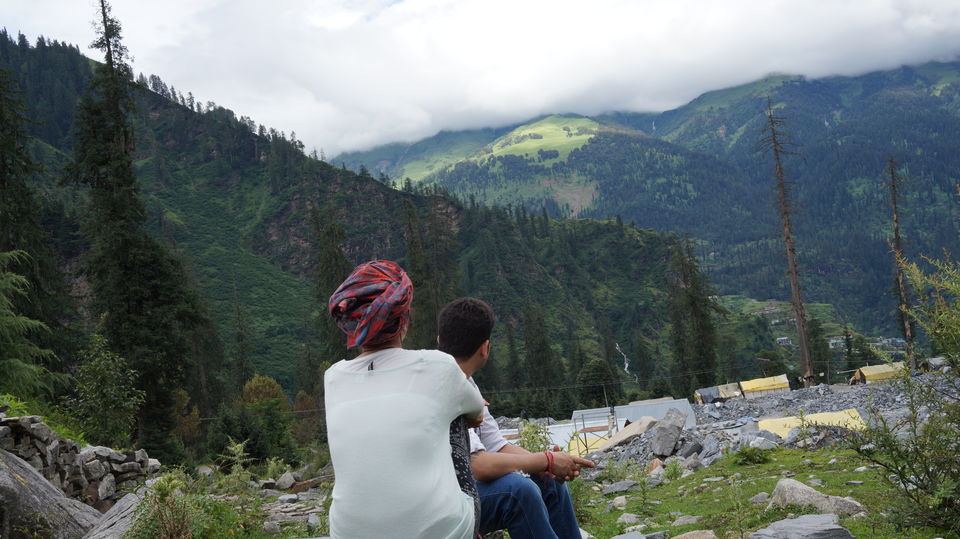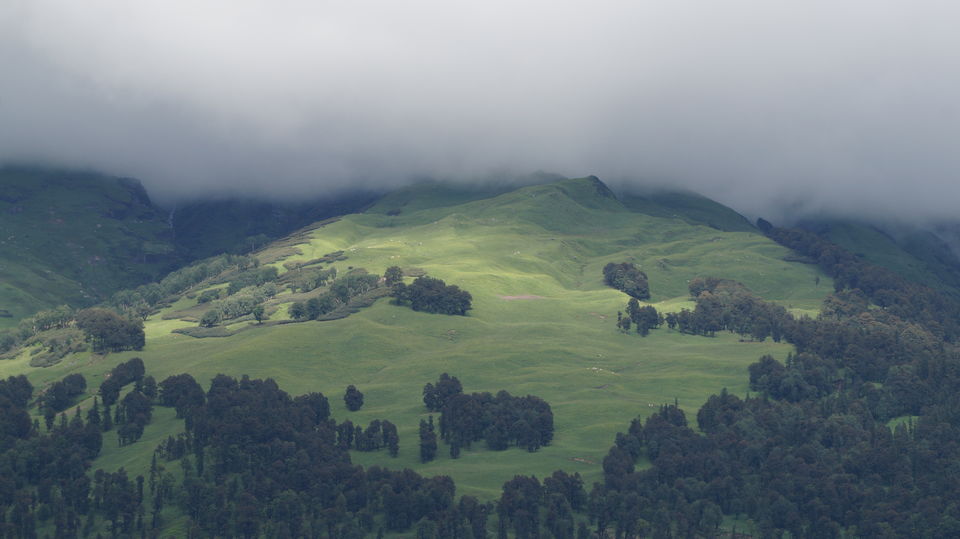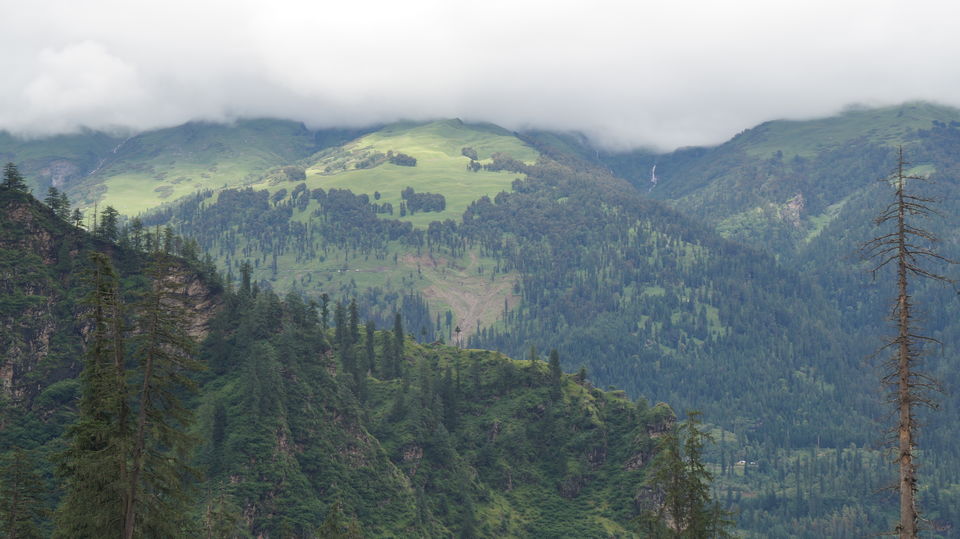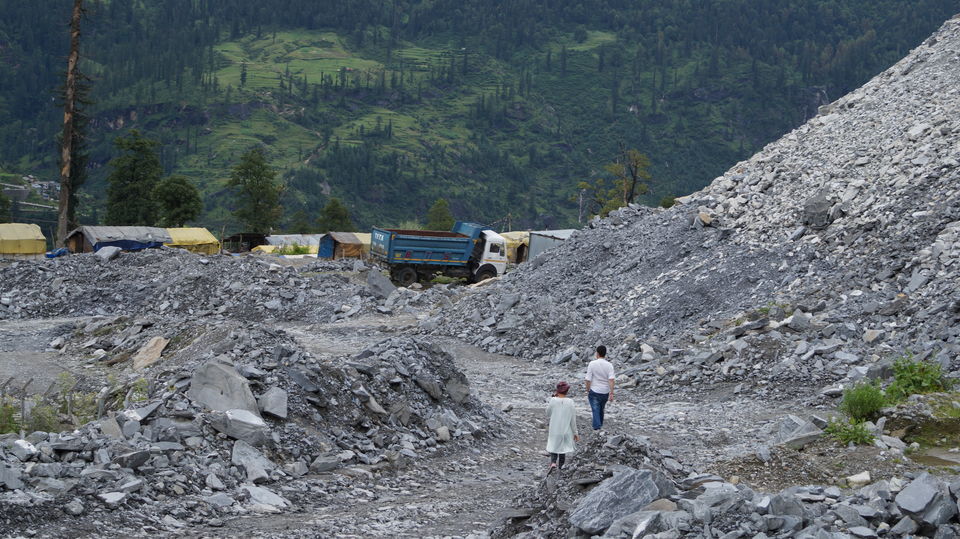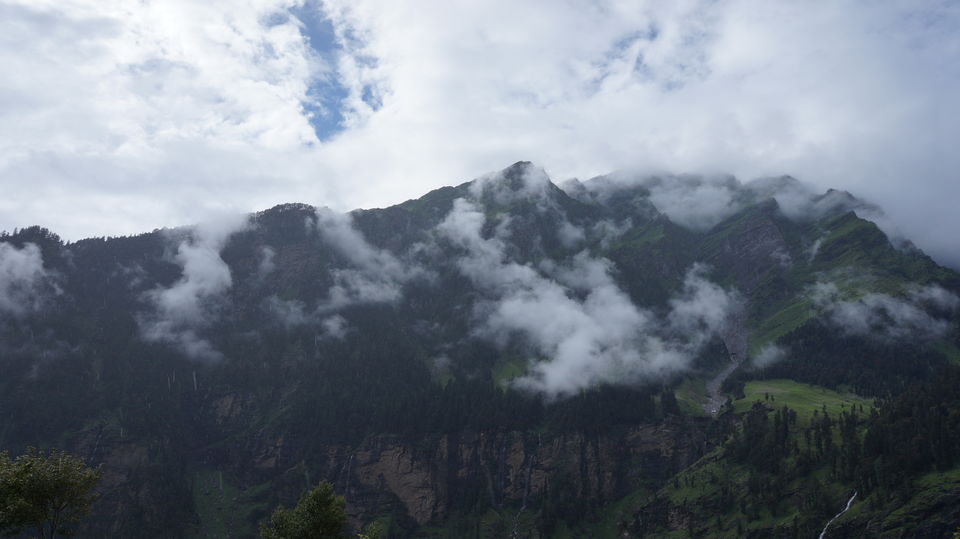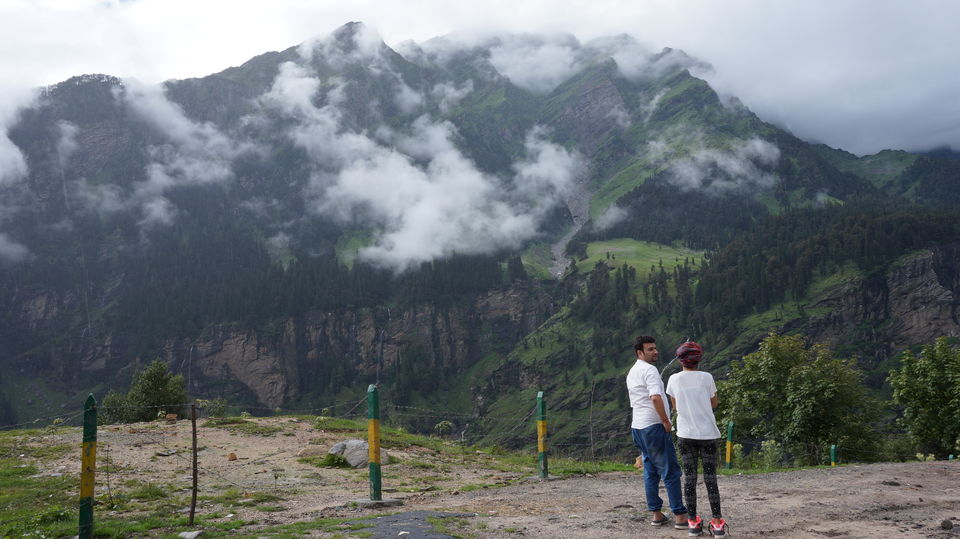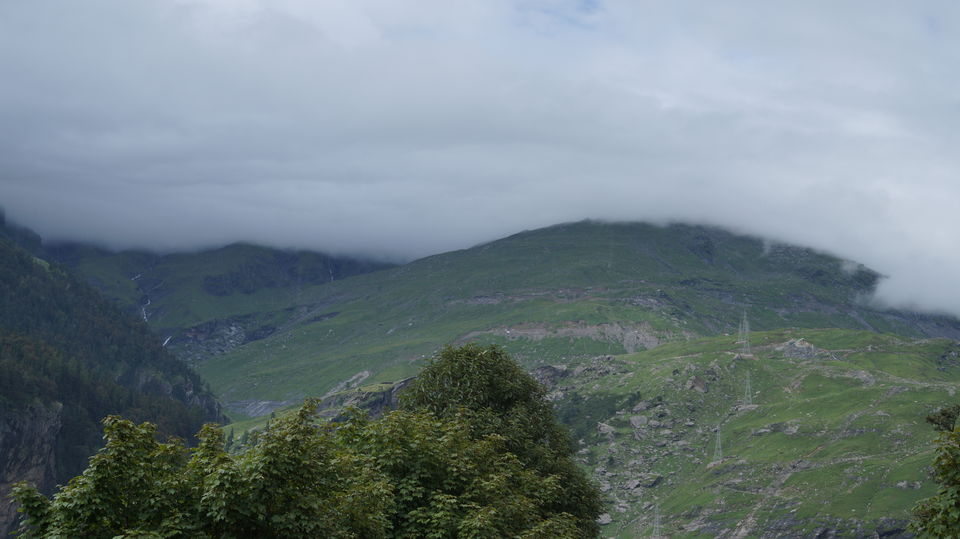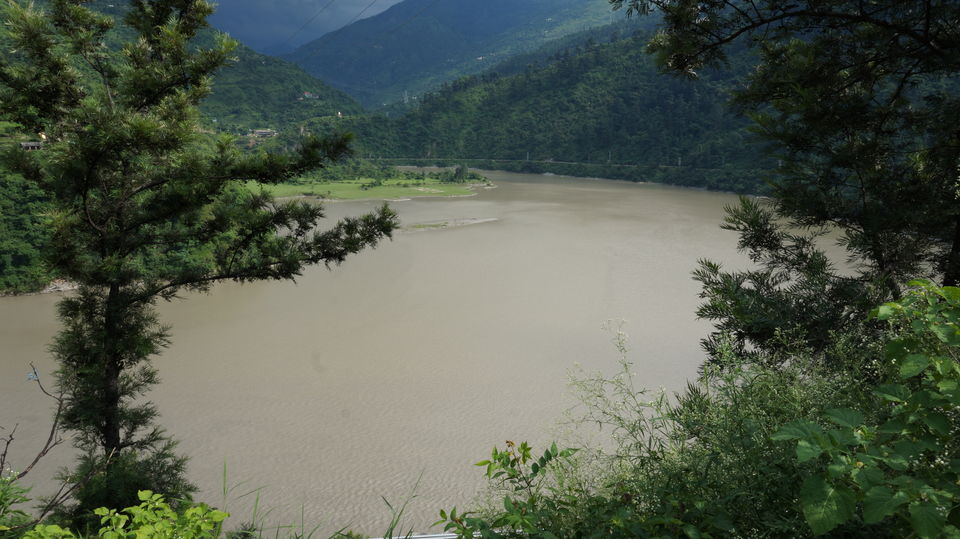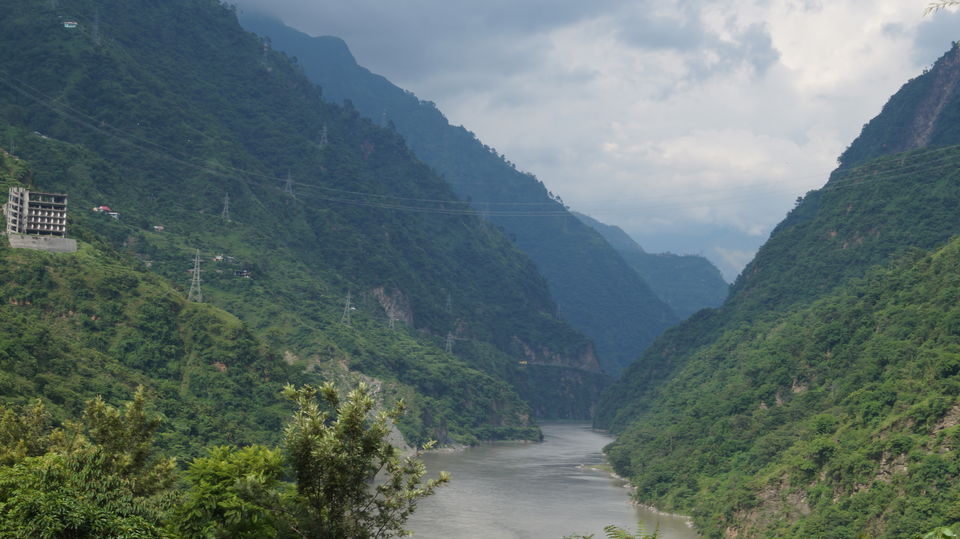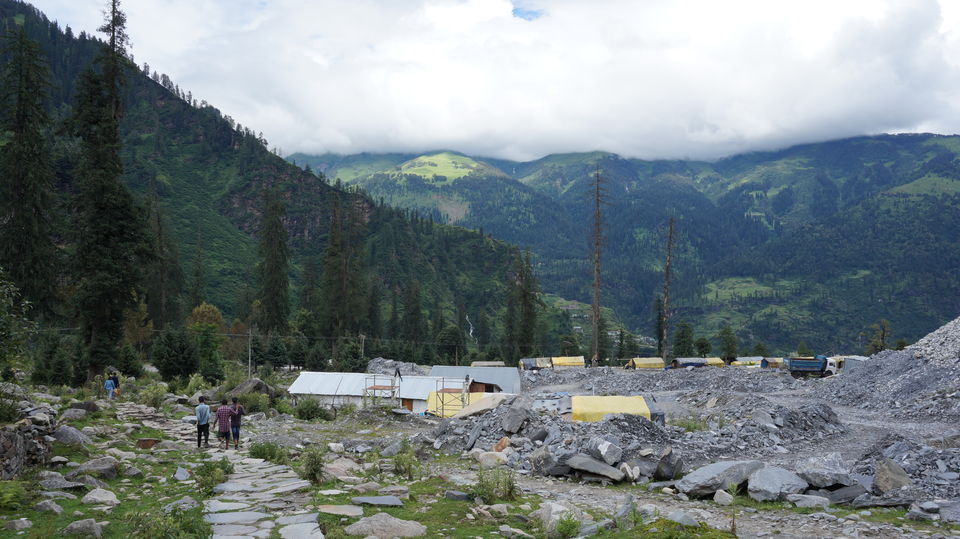 Some useful info:
Best time to go – Manali is open in all seasons. Peak season is summer June-Aug and to witness snowfalls one must visit here during December-jan.
Best place to stay – Apple country resorts, Dog on the hill, Yolo backpackers hostel, Hotel Hilltop, Casa Bella Vista and many more
How to reach – From Delhi to Old Manali – cab 14 hours with halts; Delhi to Kullu by air – 1 hour 20 min (flights don't operate throughout the year due to bad weather.) From Kullu airport to Old Manali in cab – 2 hours.
Things to do – trekking to Jogini waterfalls near Vashisht temple, skiing at Solang valley during snow season, Café hopping