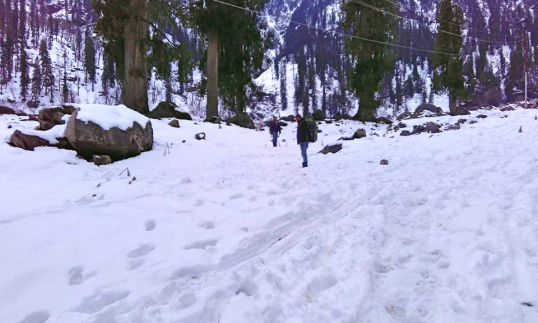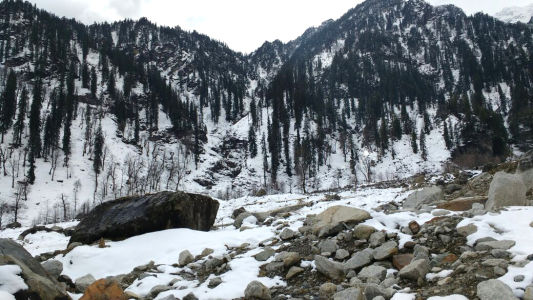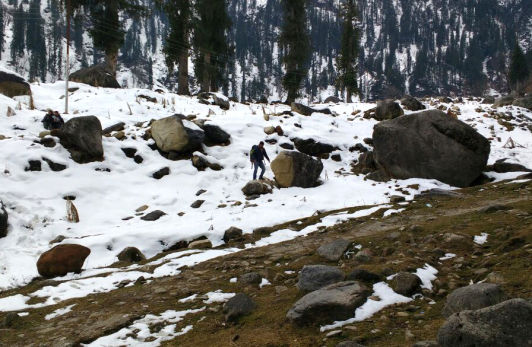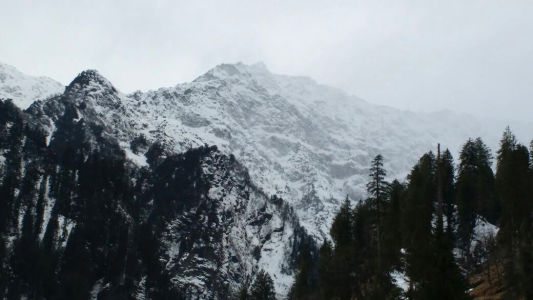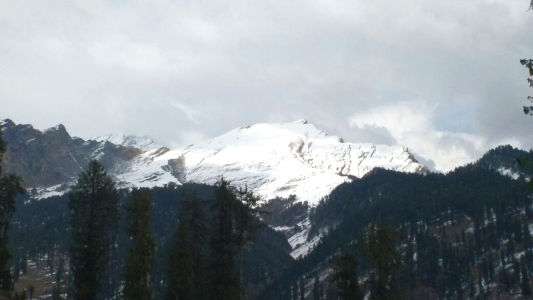 Solang is a destination often visited by people who are looking for adventure sports during the summer time. On our trip to Kasol, we decided to visit this place during winters.The best way to reach this place is to catch the overnight bus to Manali from ISBT Kashmiri gate and reach Manali in the morning. You can rest after checking into one of many hotels in Manali, and head for the nearby attractions like Hidimba temple, Vashisht lake etc.
On the next day you can visit Solang Valley. During winter, Rohtang and other places like Gulaba are mostly closed because of heavy snowfall. The same was the scene when we visited during January. We skipped visiting Hidimba temple or Vashisht as we have been there already. We asked a few taxis for Solang valley they asked for 1000 INR, after searching for a while we were able to find a guy who would take us for rs.700 but we decided not to go. We found an auto who agreed to take us to Solang Valley for 500 INR.
Two of us hoped into the auto, the auto moved slowly on the uphill road towards the Solang Valley. It was 30 minutes into the journey and the roads started to get snowy, huge piles of snow accumulated on both sides of the road and it was overcast as well. The auto driver told us that it might snow in a couple of hours; we got excited hearing about the snowfall.
When we reached Solang it was more than a foot deep snow everywhere. Our faces were bright like little kids when they see candies. We asked the auto driver to keep waiting for us. So we jumped into snow, there were couple getting their pictures clicked, there were professional photographers around; it was crowded, we were expected the place to be crowded in this snow but the crowd was very less compared to summertime. There was a ropeway going up the mountain.
We decided to trek up till the mountain to get away from the crowd. The amount of snow on the ground kept increasing as we went up and when we reached the top it was almost 2-3 feet. There were huge snow peaks everywhere we could saw, we were able to see Hanuman Tibba from here which was the highest peak of Pir Panjal range. It started snowing in a while and lasted for 2 minutes, my friend decided to light a fire and sip the rum he was carrying to warm himself. After spending another few hours on the top, we decided to head back.
We hopped into the auto and got back to Manali, from where we had to catch our bus back to Delhi.
Itinerary
Day 0: Board the bus to Manali from ISBT Kashmiri Gate at 9:00 pm(Cost rs.540)
Day 1: Reach Manali by 11:00 morning, check into any hotel(rs.500, because of off season) and visit local attraction.
Day 2: Leave for Solang valley, explore the snowy valley spend some time. Get into the bus leaving for Delhi by 9:30. (Costrs.540)
This trip was originally published on TRAVEL beings