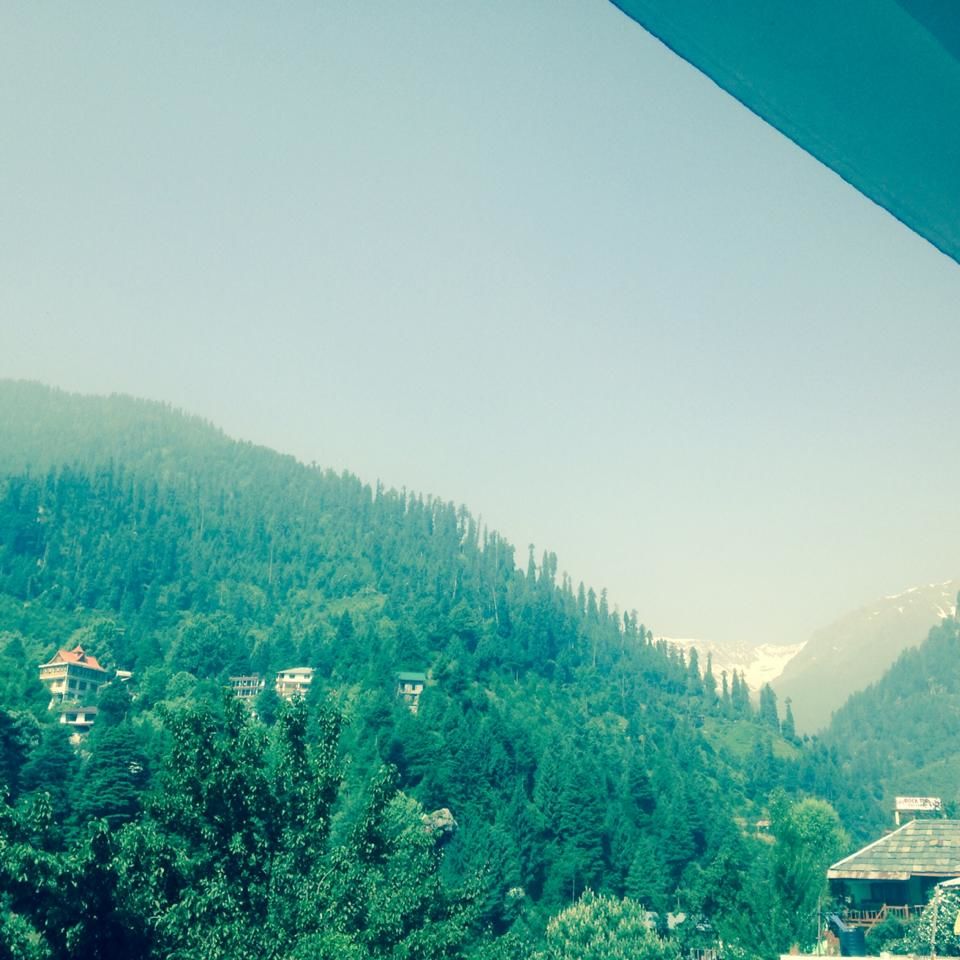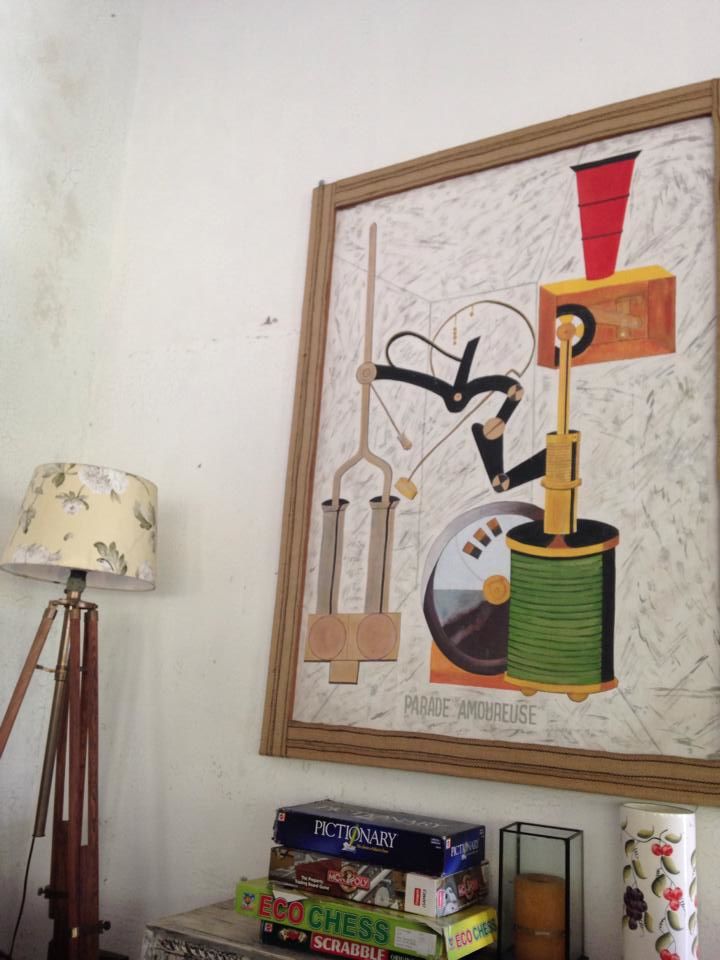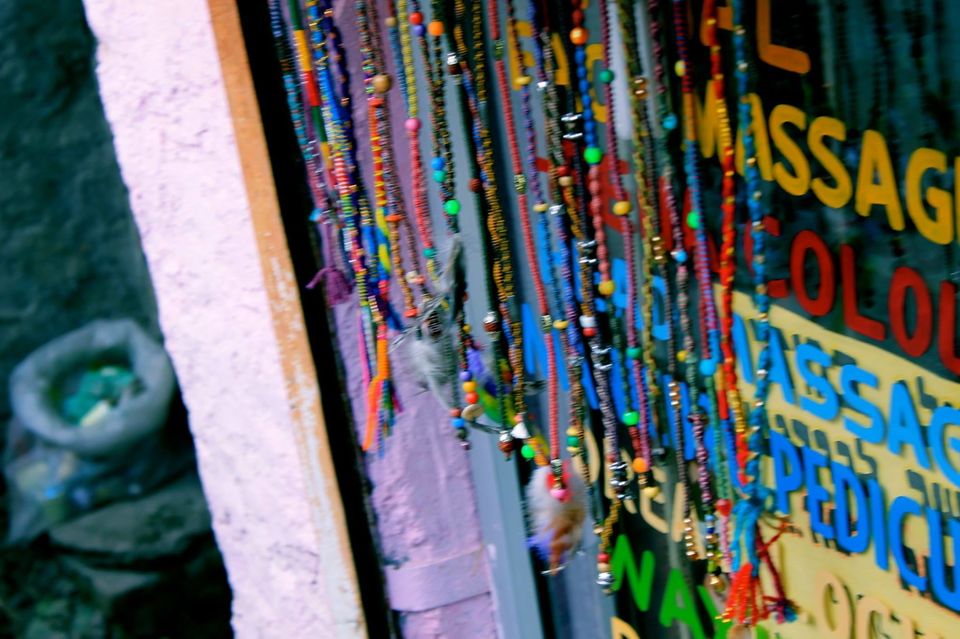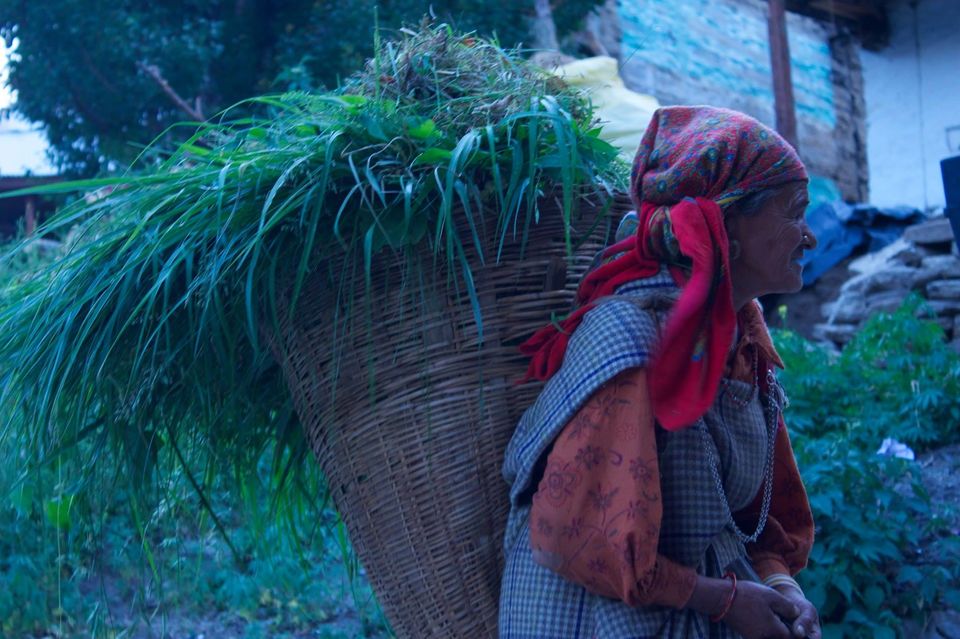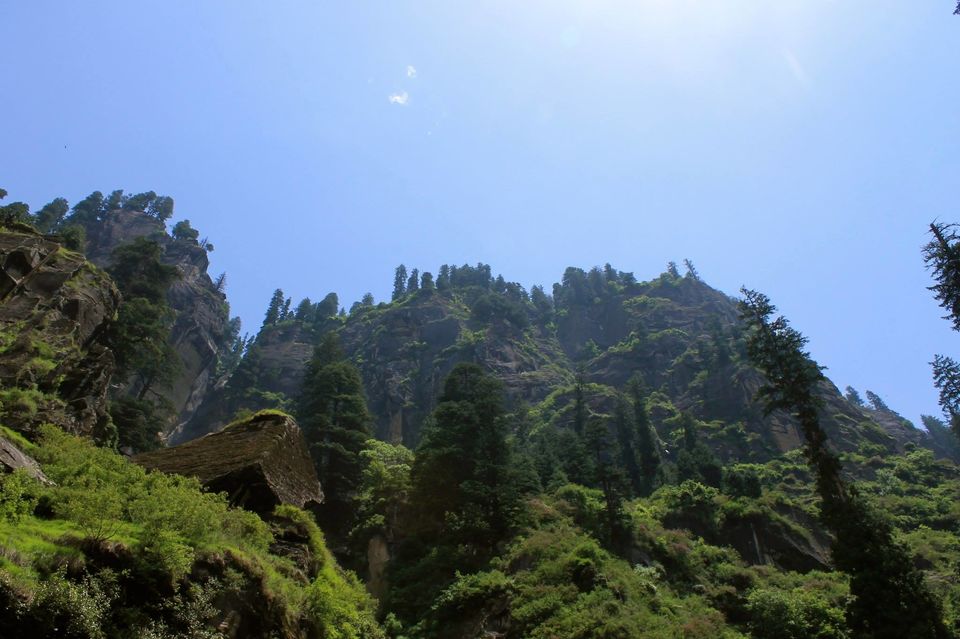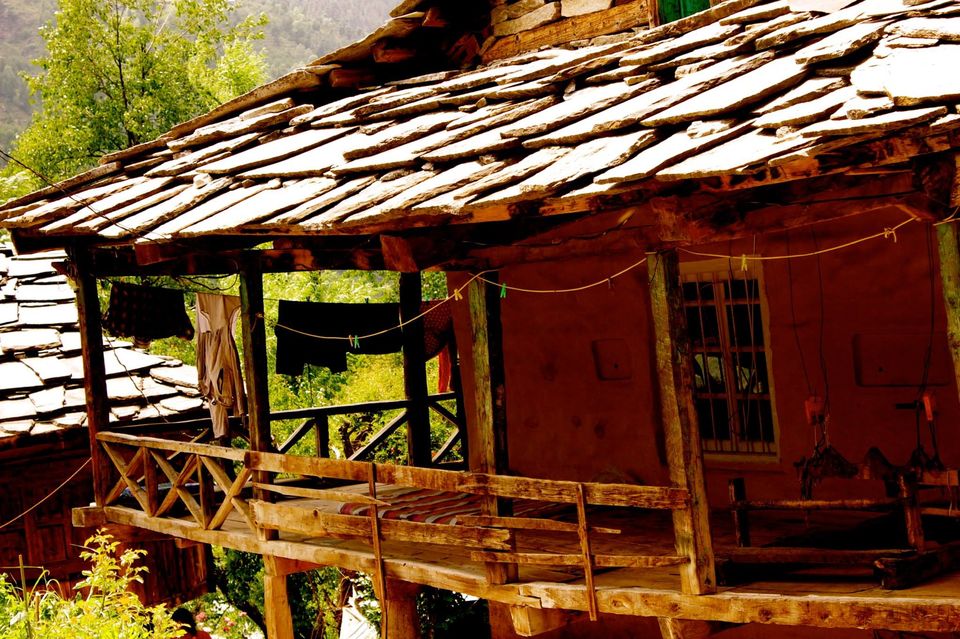 The idea of going to Manali was to make it a pitstop and visit the Spiti Valley parking ourselves at a base camp in Kaza. Blame it on the weather , Spiti could not be explored and we decided to stay back in Manali. Now while you are in Manali there are atleast 40 exploration trips you could do. Knowing people in a town you haven't been to before is very handy. A friend of mine asked me to meet a certain "Ravi". I did meet Mr. Ravi and he was most helpful with our day trips for the rest of our stay.
One thing you must know is that Manali is an extremely touristy destination. It is infested with people,especially in June/July , due to it's proximity to the bigger cities.
As you get off the bus, walk up to get a cheaper autorickshaw to go to OLD MANALI. The auto should cost you not more than INR 80 (2014).
View from the room :)
Where to stay:
Old Manali has plenty of accommodation options depending on your budget. The usual range from a good, decent room would be somewhere between INR 650 to INR 1400. We stayed at "Manali Yes Please" which had a breathtaking view. The hospitality of the staff was excellent and I could call for as may "chai's" as I wanted .You have Jaggu who is the runner and a very pleasant one at that. Raju is the guy,who manages the place and is also extremely helpful.
Where to eat and drink:
Manali has loads of pubs /restuarants and watering holes.
The one's to look for are:
Drifter's inn – This was a place we had caught on, before leaving Hyderabad. So we knew we were going to visit for the love of Karaoke.
La Plage (a long walk from the bridge towards Solang valley - it's a chic French restaurant with a lot of art, french music and french food) . La Plage also has a flee market, where you can browse or shop.
Lazy dog which is by the river – We met a wonderful bunch of people at this place, who turned out to be our travel companions for the rest next three days.
Hang Out – Unforgettable experience watching the Spain v/s Netherlands match during the FIFA 2014.
Nirvana:This place organizes drum circles which are intoxicating, the connection between the people the room is spiritual and special. Quite worth the experience.
Café 1947 – Again a classic café that is quite a reflection what Manali is.
All these little bars are next to each other.
Day 1: Exploring all the restuarants listed above.
Day 2: Walk to Manu Temple – Manu temple is a short 2 km hike from the centre of Old Manali. Manali takes its name after the sage "Manu" to whom this temple is dedicated. On the way to the temple you can find fresh cherry's and a little hut that offers you a "dress up" with the traditional Manali costume. There are apple orchards in this area and the villagers are very accommodating and friendly.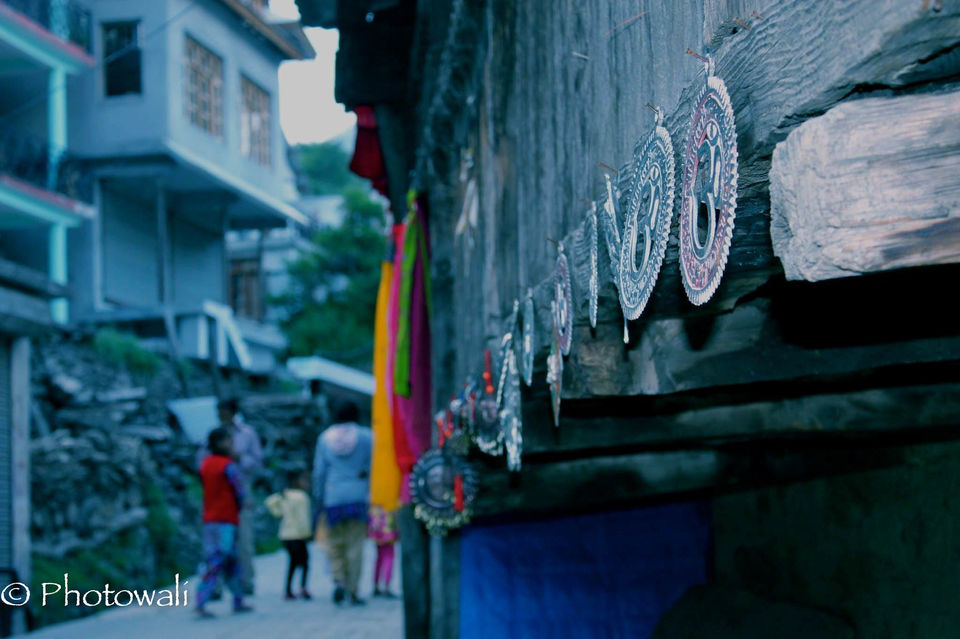 Day 3 : Walk to Jogini Falls, Vashist – The walk through Vashisht to the Jogini falls wouldn't have happened if we hadn't met a co-traveller at "Lazy Dog", who asked us to join her for this trek. The walk to the falls is not that cumbersome if you have a tiny day pack. The trek is totally worth it with a breathtaking view.The falls are named after the goddess Jogini, the epitome of strength, power and grace. The view at the falls is quite heavenly and there is sense of calm that you will experience which is surreal in itself.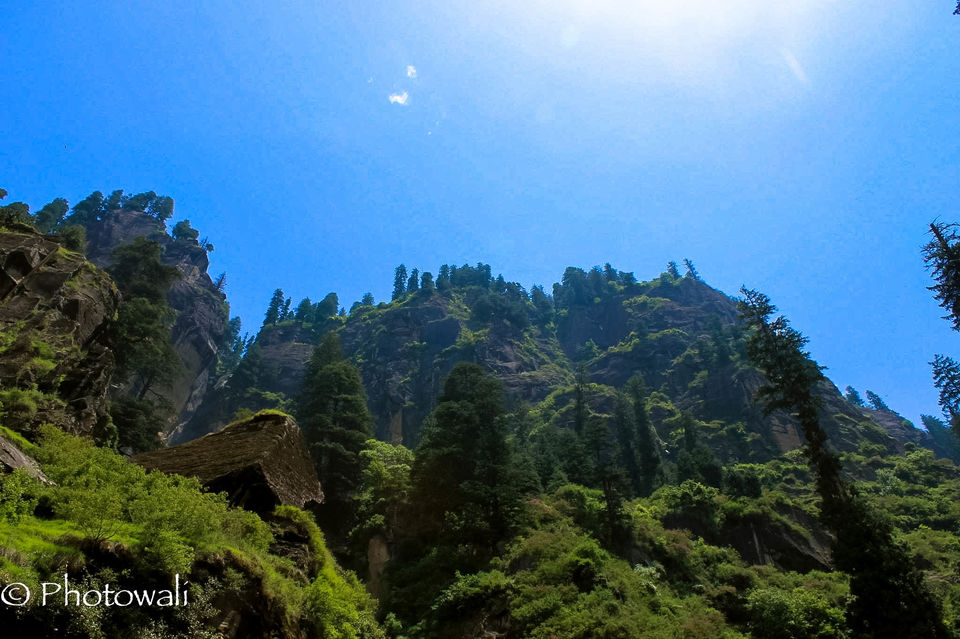 Day 4: Walk through Old Manali across the river- Curiosity got the better of me, and I followed two children to their little atop the hill alongside the Beas. The little hike up was just a little adventure only to know that the village had a habitation of hippies from the 80's. Again since there is not tourist footfall to this common place on the other side of the river, the 2 km walk is very peaceful. On the way I found ancient village huts, which I thought were beautiful pieces of architechture.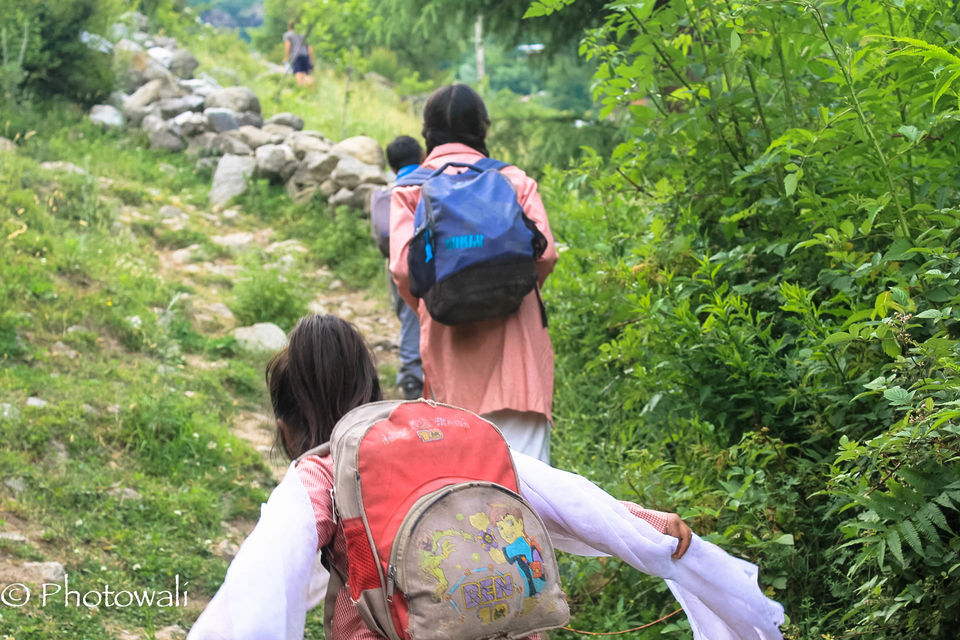 Day 5: Naggar and Jana Falls by the local bus – An hour's journey by the local bus and a cab later got us to the Nicholas Roerich art gallery in Naggar. There is a reason why Nicholas Roerich decided to stay in this beautiful abode. His easel was well placed facing the beautiful snow-capped mountains over looking the valley, a perfect place to lose yourself as an artist.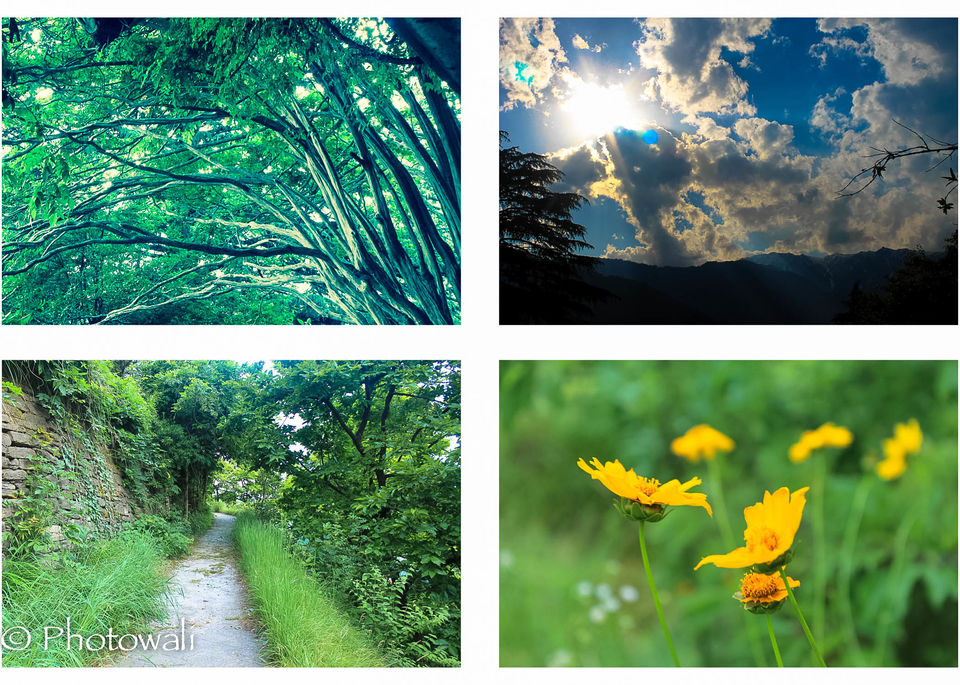 You can also visit the Naggar Castle, which has been the Royal Seat of Kullu State for 1460 years. The woodwork around the castle is impressive and is quite artistic in nature, built in the local architectural style called "Kathkooni" (a combination of stones and wooden beams).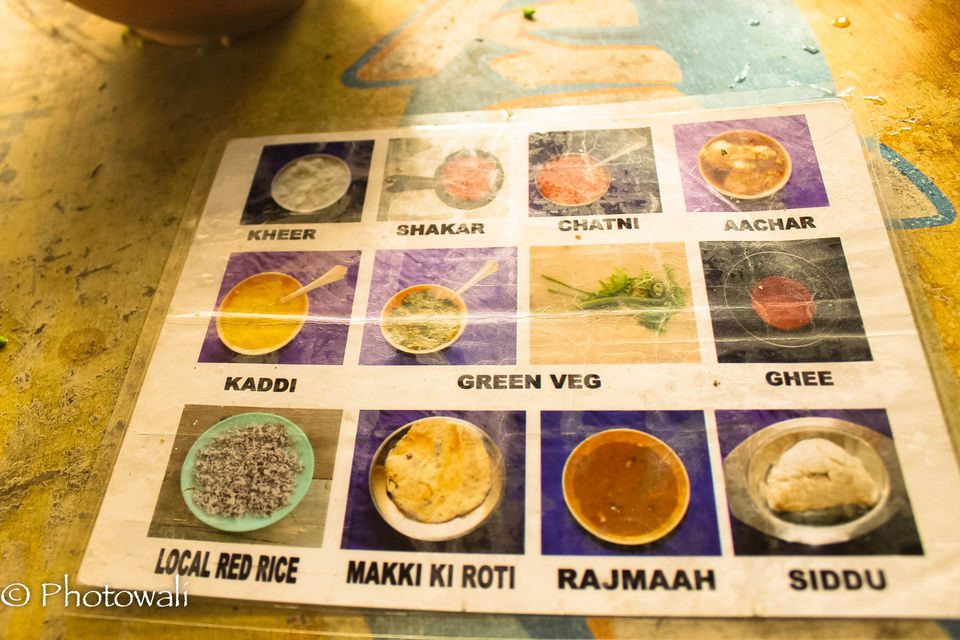 Do not miss the "Maniram Dhaba" which serves authentic Himachali food – Shakar, Chatni, Aachar, Siddu , Makke di roti and a few more local eats.
Day 6:
Walk to La Plage – La Plage is "French" theme restaurant run by a couple – Lali and Shivani. It is enroute to the Solang valley. The La Plage offers female travellers a drop home incase it gets too late, which is very courteous of them.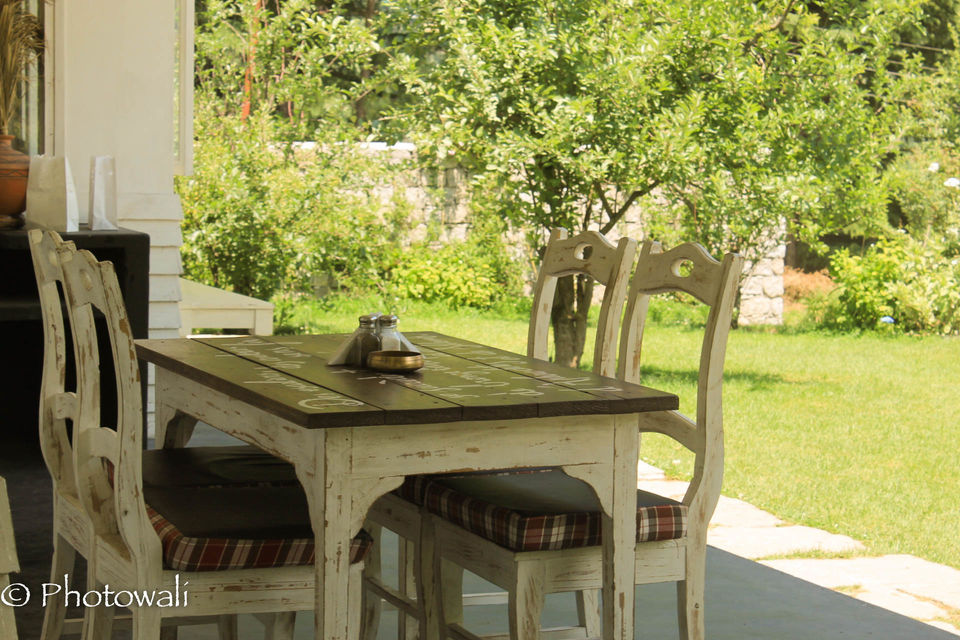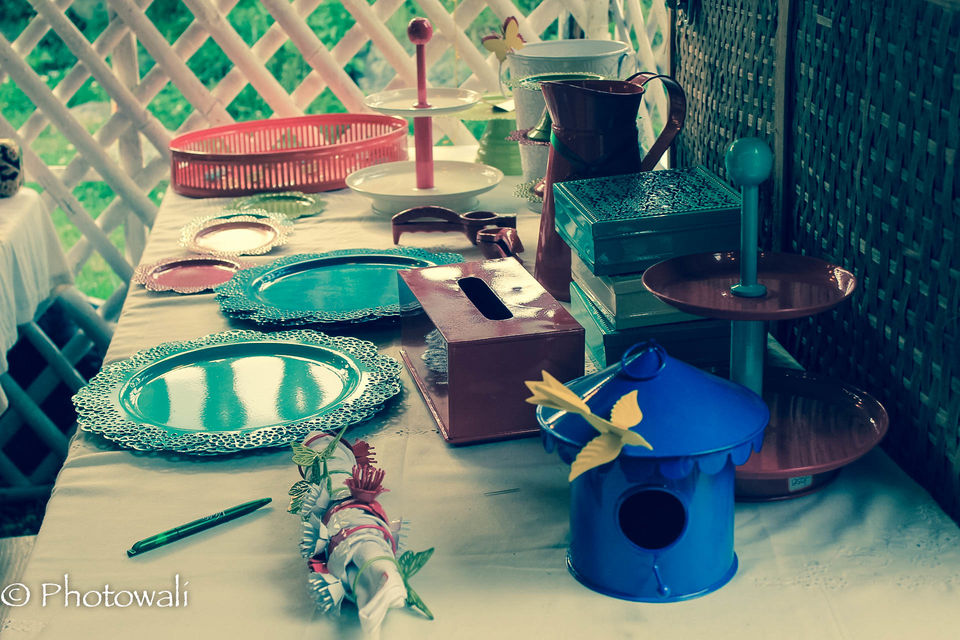 Manali is definitely on the hippie trail, but one can imagine that it has outgrown that phase and caters to mix of tourists today. One fascinating type is the biker's that you will meet enroute to Leh. I met this wonderful bunch of 50+'s who were reuniting after years for a bike trip.(see below). There are places that make you feel the stillness within. Manali is definitely a place that has all the charm and magic to make you feel at peace and probably do some soul searching. The best way to travel is get to know to the locals. People like Ravi will help you discover the real Manali and make the trip worthwhile. Sometimes places become a part of you and that is what Manali is to me. The place and the people of the place have a soul, that is beautiful.