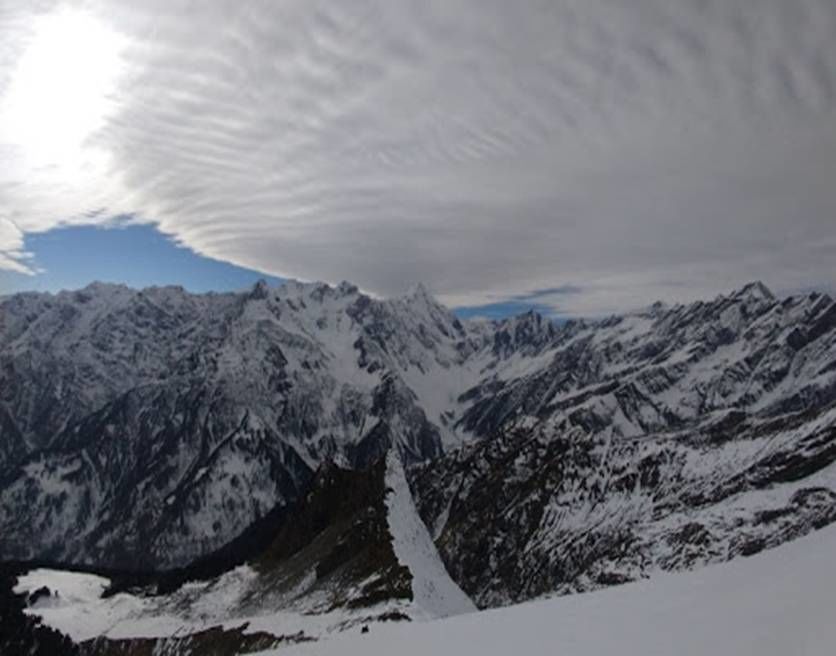 Near Manali is where you'll find the 4200-meter-high Patalsu Peak. This peak has a moderately simple difficulty level. The journey to the peak takes two days and begins in the village of Solang. Along the way, you will pass through meadows and woods of pine, deodar, and oak, which are home to a variety of animals, including monals and pheasants.
The campsites provide breathtaking views of Hanuman Tibba, Friendship Peak, and Manali Peak, as well as the entirety of the Kullu valley. Excellent views into Lahaul and Spiti may be had from the peak of Patalsu, which overlooks the Kullu valley and is surrounded on all sides by snow-capped mountains.
In addition to the warm hospitality that is characteristic of Kullu and the distinctive trees that are unique to Manali, the Patalsu trek provides spectacular views of the Beas Kund peaks, especially Hanuman Tibba, making it an ideal beginner's summit.
Between the months of April and May, as well as between the months of September and October, the Patalsu Trek is at its absolute best. The weather continues to be pleasant throughout this time period.
The summers are wonderful, with temperatures reaching a high of 25 degrees Celsius and never falling below 10 degrees. Because to the intense breakdown of the monsoon during the month of August and the first few days of September, it is strongly recommended to avoid doing so at such times.
It is recommended that first-time hikers finish the trail before the onset of winter, which is between the middle of September and the end of October. This window of time is considered to be an ideal window during which to investigate the area.