Manali is a bustling hill town frequented by travellers throughout the year. There are always immense opportunities for mountain lovers in and around the town. To witness the best on your visit to the stunning town of Manali, trekking to beautiful nearby spots can be on your checklist. Treks in Manali can be varied. From a two-day weekend hikes to multiple-day crossover treks with dramatic landscape changes, the trails around this little town have a lot to offer.
Treks in Manali that need to be on your bucket list!
Jogni Waterfall Hike
One of the most sought after treks in Manali is the Jogni waterfall. This rather short hiking trail that starts from the Vishisht hot springs. Vashisht village is at a distance of 2 kms from Manali town and you can either walk to this spot or hire a vehicle from Manali to reach this village.
You can either hire a guide from Vashisht village or if you wish you can also traverse the trail independently. The trail doesn't get too steep at any point but near the waterfall it gets narrower. Apart from the stunning waterfall, the famous Jogni Mata Temple is a great attraction among locals and travellers.
Distance : 4km from Vashisht
Starting base: Vashisht Temple
Best time to visit: April to June
Also read: A Small Paradise: Jogini Waterfalls by Sachinder S. Rathore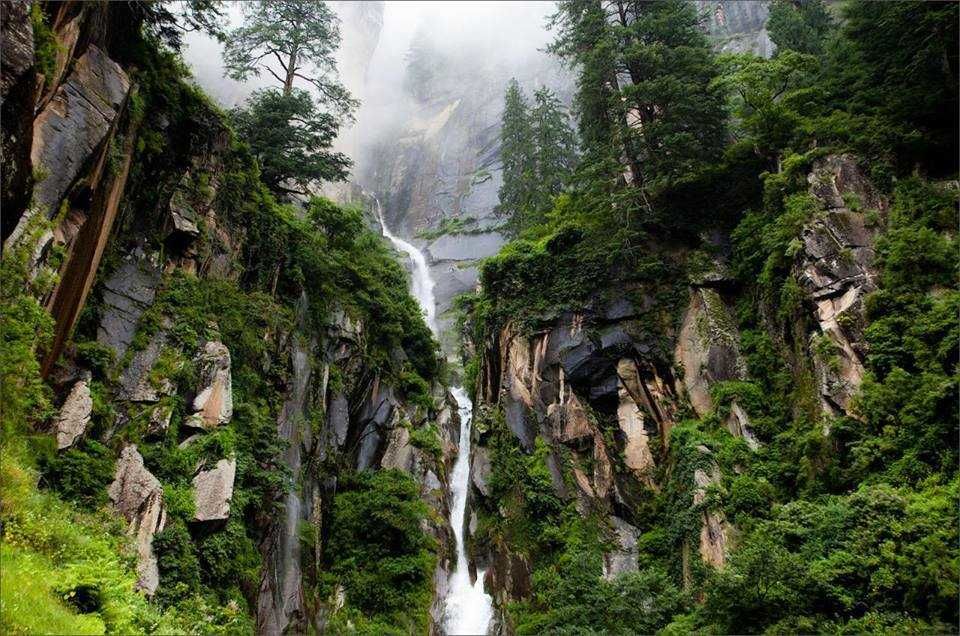 Treks in Manali are a weekend dream for people living in the cities. One of the best extended weekend trek is Bhrigu Lake Trek. The trek is incredible because of the magical panoramic views and most importantly because it is one of the very few treks that allows you to gain an altitude of 14000 ft on a mere two day trek.
The trail starts from Gulaba, a town worth a visit in itself. On this trail you will cross the meadows with the view of Solang Valley, the excellent campsite at Rola Kholi and witness the stunning lake on your journey ahead. If you're lucky, you can also experience snow on the trail during late winters too. The descent is via beautiful himalayan villages of Pandu Ropa and Vashisht.
Number of days: 4
Distance: 30 km
Starting base camp: Gulaba
Best time to visit: May to October
Click here to book the trek.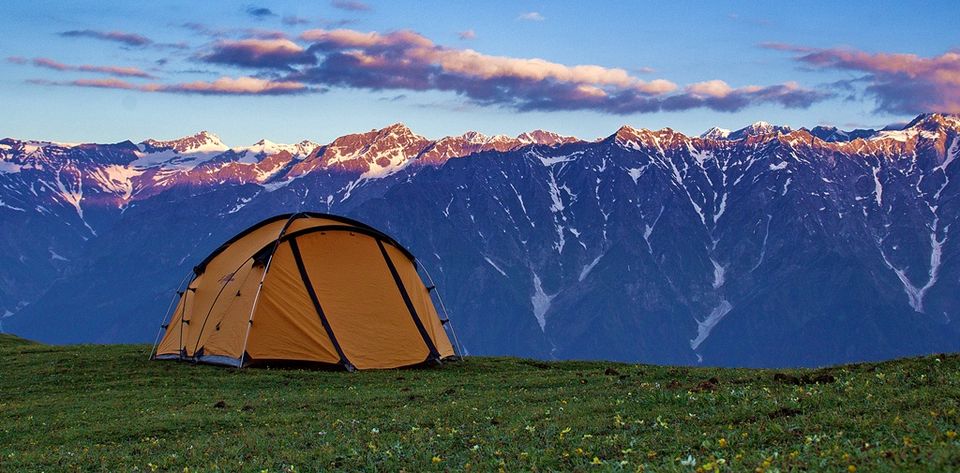 This is one of the moderate-high difficulty level treks in Manali that offers stunning changes in landscape during your trekking experience. Starting from the lush valley of Kullu to the barren cold deserts of Lahaul, Hampta Pass trek is for the ones who live to see the changing colours of nature around them.
The trek starts from Jobra which is short drive away from Manali. On this 6-day long trek, you traverse through villages in Kullu district and crossover to the Shea Goru camp in Lahaul Valley. Other beautiful campsites that await you on this trek are Jwara and Balu ka Ghera and Chandratal lake becomes the highlight of this scenic trek.
Number of days: 6
Distance: 28km
Starting base camp: Jobra
Best time to visit: June to September
Click here to book the trek.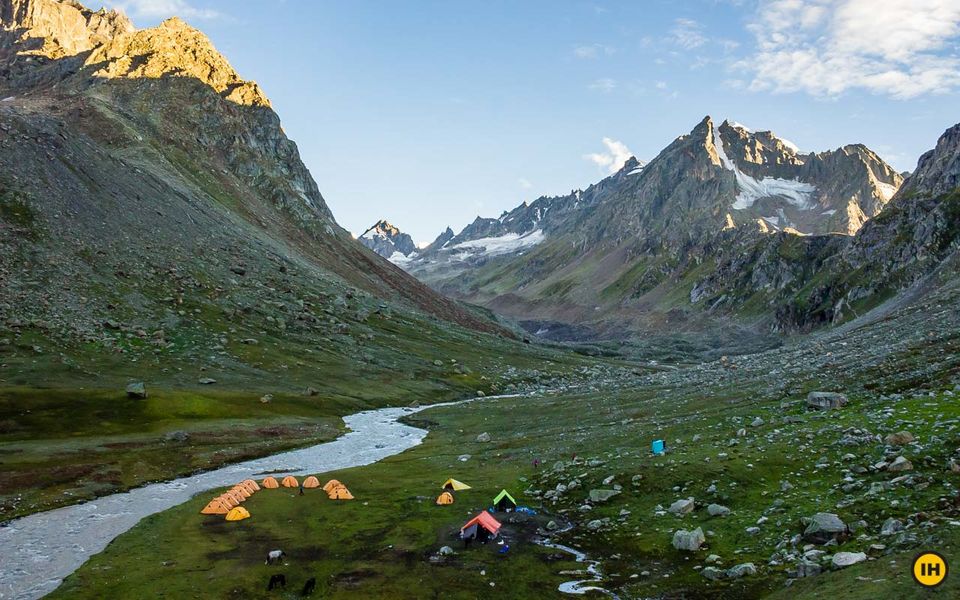 Hampta Circuit Trek is an easier alternate to the Hampta Pass trek. On this trail without taking a steep ascent, you traverse around the Kullu region to get the majestic views of the Dhauladhars.
The trek starts from Jagatsukh, a gateway to many stunning treks in the region and continues to the villages of Buggi, Tilgan, Jogi Dug, Kharmandari, Chikka and Pandu Ropa in the next 3 days. The trek can be done independently if you're a seasoned trekker. Several companies like TREXplore and Indian Himalayan Excursion also offer this trek, along with other treks in Manali.
Number of days: 4
Starting base camp: Jagatsukh
Best time to visit: May to October
Also read: This Easy Alternative To The Hampta Pass Trek Will Still Win You Bragging Rights by Himani Khatreja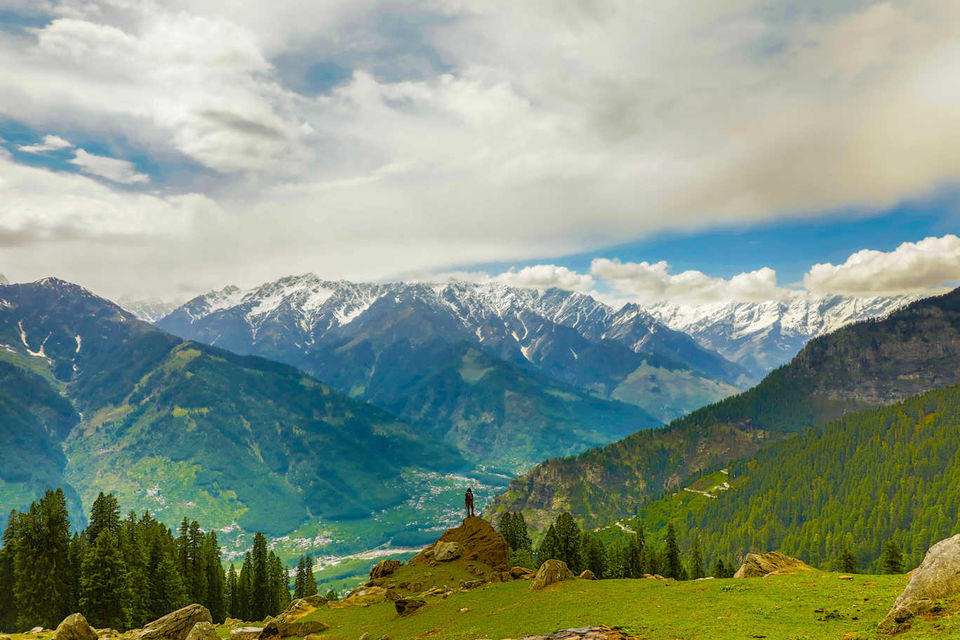 If you've undertaken any of these offbeat treks in Manali, go to the comments section below and tell me all about your trek. Add to this list and help other travellers find incredible Manali trekking spots.
Share your own beautiful Manali trekking experiences here.
Also read: 12 Best Treks For 12 Months In India: How To Book & Prepare, Itinerary, Difficulty Level, & More
Frequent Searches Leading To This Page:-
best treks in manali, trekking in manali in april, short treks in manali, trekking in manali cost, trekking in manali for 2 days, treks near manali in march
The trek starts from a village called Rumsu which is a short drive away from Manali via Naggar. On this three-day long trek, the maximum altitude gained is 3660 metres and the majestic views of the Parvati Ranges and Dhauladhars are treat to the eyes.
On the first day you camp at Naya Thapru and the next day you reach Chandrakhani Pass, camp at the base camp of the pass and on the third day you hike back to Rumsu. For those who love the instant gratification of the stunning mountain views, this is a perfect trail.
Number of days: 3
Starting base camp: Rumsu
Best time to visit: June to October
Also Read: Trekking Himachal Pradesh Solo Part- 3 (Chandrakhani pass trek) by Arvind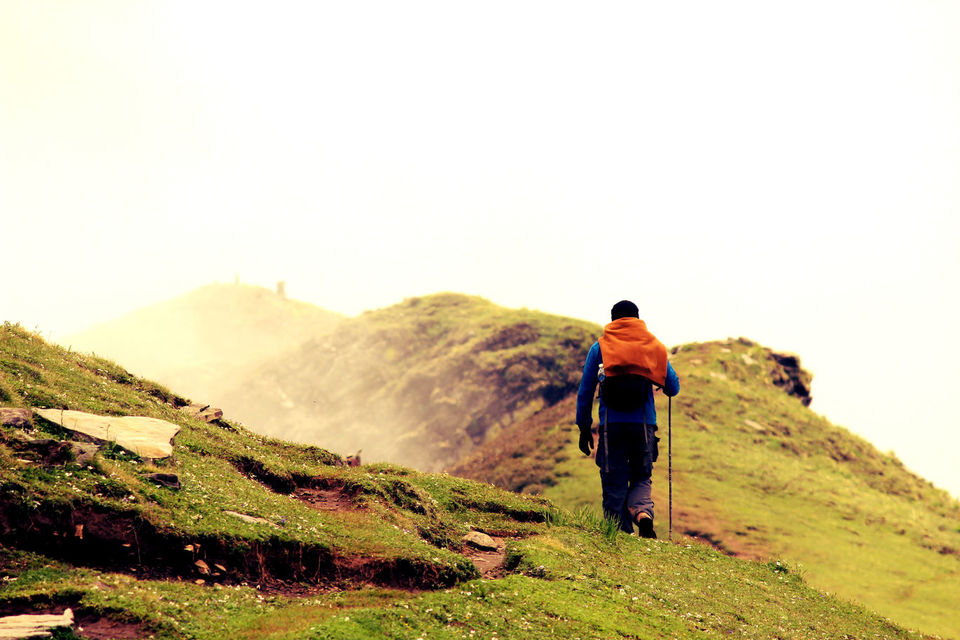 This is a rather strenuous trek only for experienced mountaineers. The highest altitude gained on this 8 to 10 day trek is 17,354ft. The views of surrounding peaks give a much needed respite to the trekkers and on the way several 6000m peaks can be seen along with stunning views of Hanuman Tibba and Seven sisters.
The trek starts from Manali and the first camp is at Bakkarthach. This incredible Manali trekking experience takes you through many high altitude spots one after the other. You proceed ahead to advanced base camp, Lady Leg and then attempt the climb after much needed acclimatisation.
Number of days: 8 to 10 (Depending on the trek itinerary)
Starting base camp: Bakkathach
Best time to visit: May to June and September to October

The Deo Tibba Base Camp is on top of the list for adventurers who want to undertake treks in Manali. One might take this as a moderate level trek but the trail does demand your fitness. The trail starts from Baraah Hazaari Hydro Water Station near Jagatsukh and taxis can be hired to reach this village from Manali.
Unless you are a seasoned trekkers, it is advisable to join a trekking group or hire a guide to continue on the trail ahead. The trail leads all the way to 13,700 ft via Chikka, Seri and Tenta which are incredible camping sites.
Number of days: 6
Distance: 37 km onwards
Starting base camp: Baraah Hazaari Hydro Water Station near Jagatsukh
Best time to visit: May to September
Also read: Trek to Deo Tibba Basecamp near Manali by Raghav Khattar