As summer hues creep over the cloudless skies of this town, the bright colours of Holi are prepared to paint the mountains red and the grass pink. Welcome to Kinnaur, a small district in Himachal Pradesh, where Holi is not just celebrated but revered.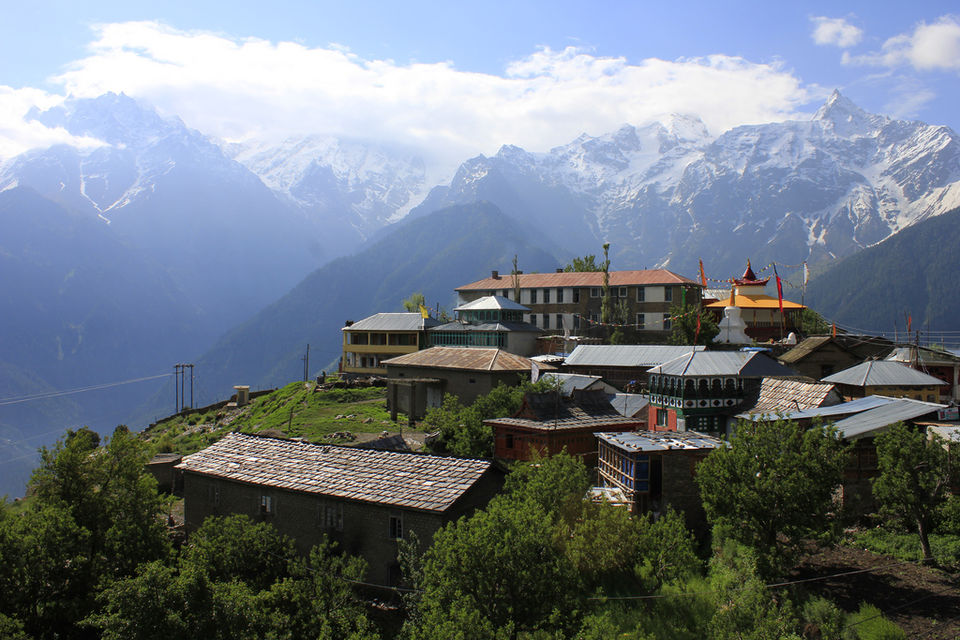 Part of Kinnaur, Sangla Valley is a beautiful valley situated on the bank of River Baspa. Framed by high Himalayas, the valley is known for temples and monuments, and is popular amongst trekkers, campers and adventurers. It is a place where you can easily sit back, on the edge of a hill, with a cup or two of tea and watch the tranquil landscape and dancing clouds. However, during the month of March, this valley is draped in vibrant colours of the festival of Holi. The generally quiet town is dressed to embrace a festival that brings together people from all the surrounding villages as well as far-off places like Delhi. Holi in Sangla, Kinnaur is one of those experiences that will add value to your life, and one that every traveller needs to add to their bucket list.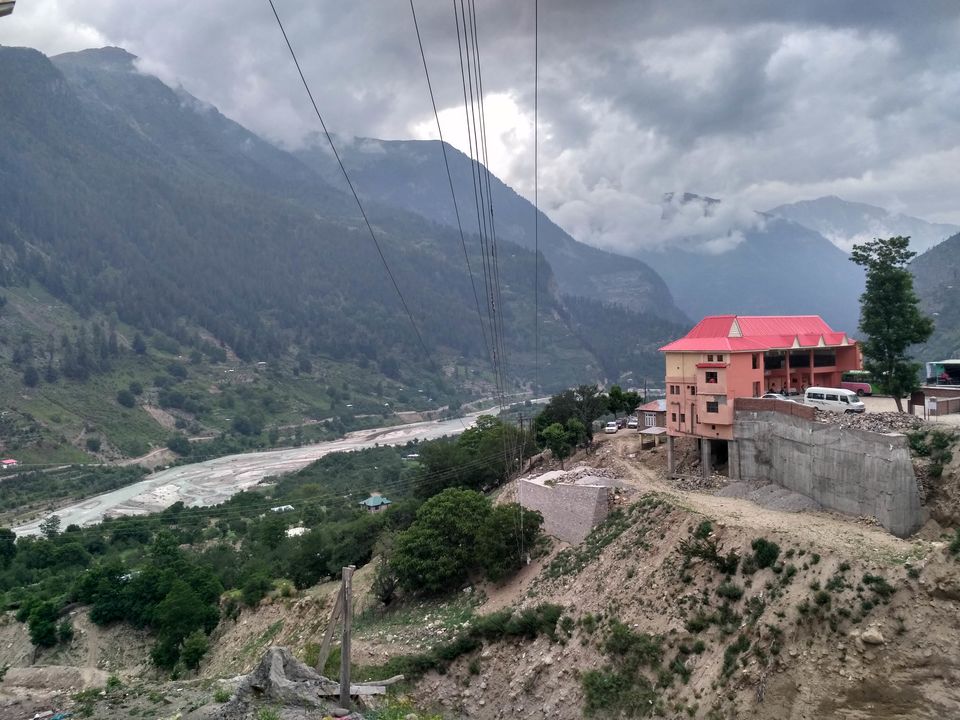 Why should you celebrate Holi in Sangla Valley, Kinnaur?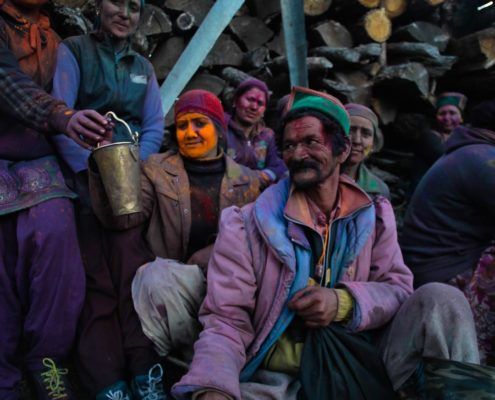 The beauty of Sangla valley lies in the laid-back lifestyle that the residents lead and serene landscape of the valley. It is the place where you want to sit back and enjoy life at a leisurely pace. But, not during Holi. On Holi, it seems like the entire valley is vibrating with energy. People gather in the town and sway to the enchanting music of drums and trumpets. The local wine phasur freely flows and it feels like it's not just the air that is full of colours and beats but souls are filled with magnetic energy.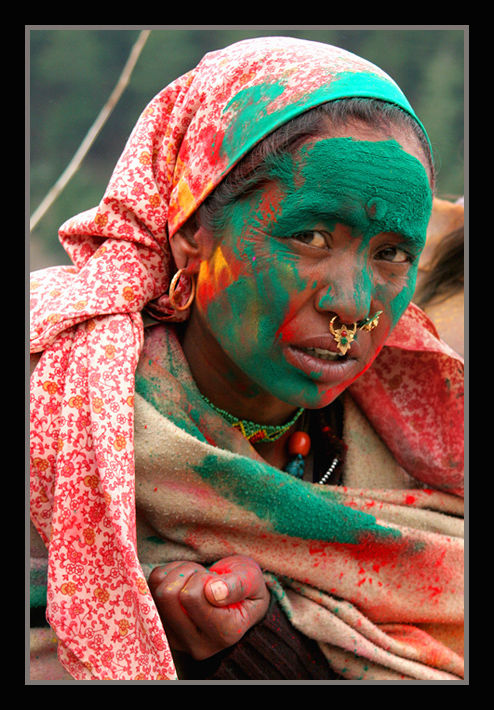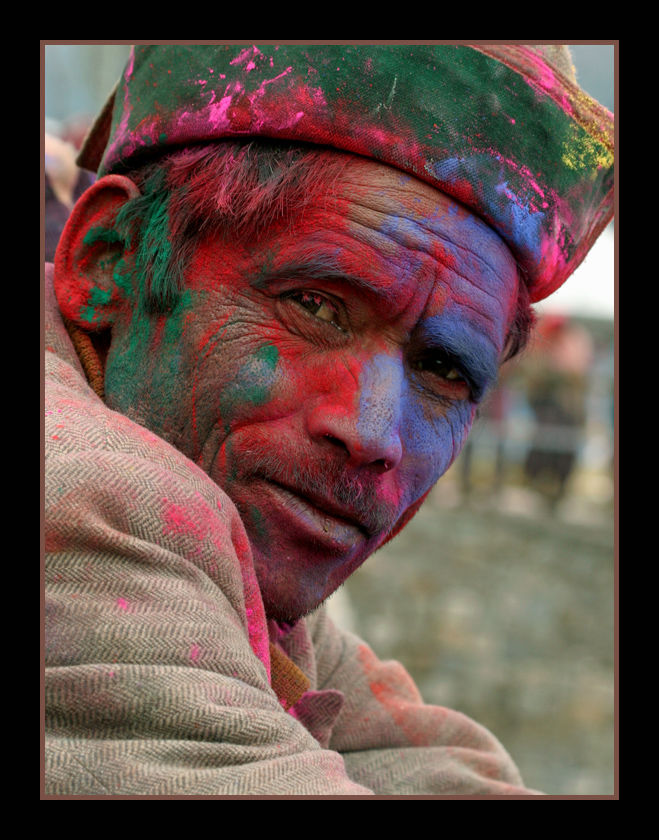 It's a two-day festival celebrated with an infectious joy that just spreads to the entire valley, from the oldest mountain to the youngest blade of grass. This year, the festival will begin on 1st March and end on the night of 2nd March with Holika dahan. The Holika dahan signifies victory of truth over sins and also is an opportunity for people to dress traditionally and sing and dance around the pyre. Holi is not just a festival here, it is a beautiful celebration where people demonstrate respect for their culture and tradition in the most jovial manner possible. The thousand year old tradition is preserved and displayed in a dynamic manner.
What else to do in Sangla Valley, Kinnaur?
If you wish to explore this valley further, there are many things you can do here. Sangla Valley is a symphony of nature, playing in a beautifully endless loop.
Colour-soaked meadows with a snow-covered Himlayan backdrop, the Sangla Meadow is a place custom built for rejuvenation. Sit here, listen to the the birds sing and enjoy some 'me' time.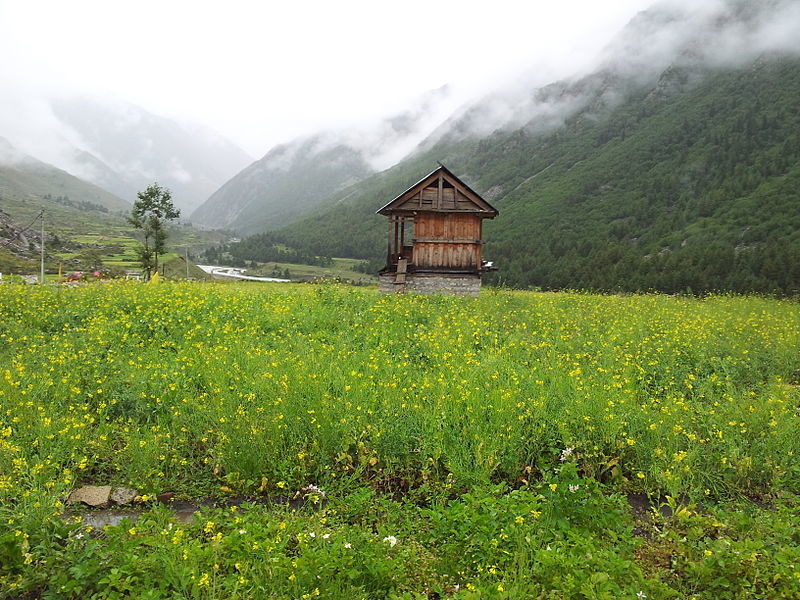 Kamru Fort is a perfect place for a glimpse into the artistic legacy of Sangla Valley. Now a temple dedicated to Hindu Goddess Kamakhya Devi, the fort has a wooden balcony, intricately carved, displaying proudly the lost talent of the valley.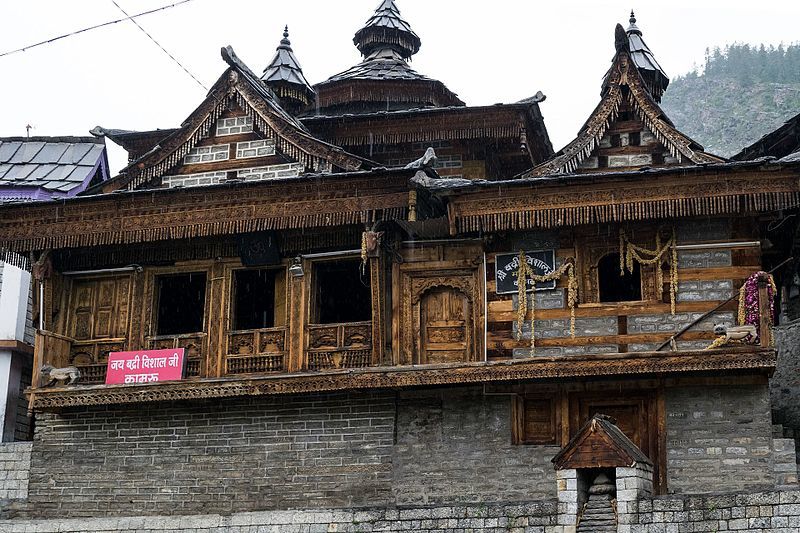 Though Sangal Valley and Kinnaur have many temples and monuments, the Bering Nag Temple is one you can't miss. Dedicated to Lord Jagas (a manifestation of Lord Shiva), this temple is one of the most important places of worship for Hindus.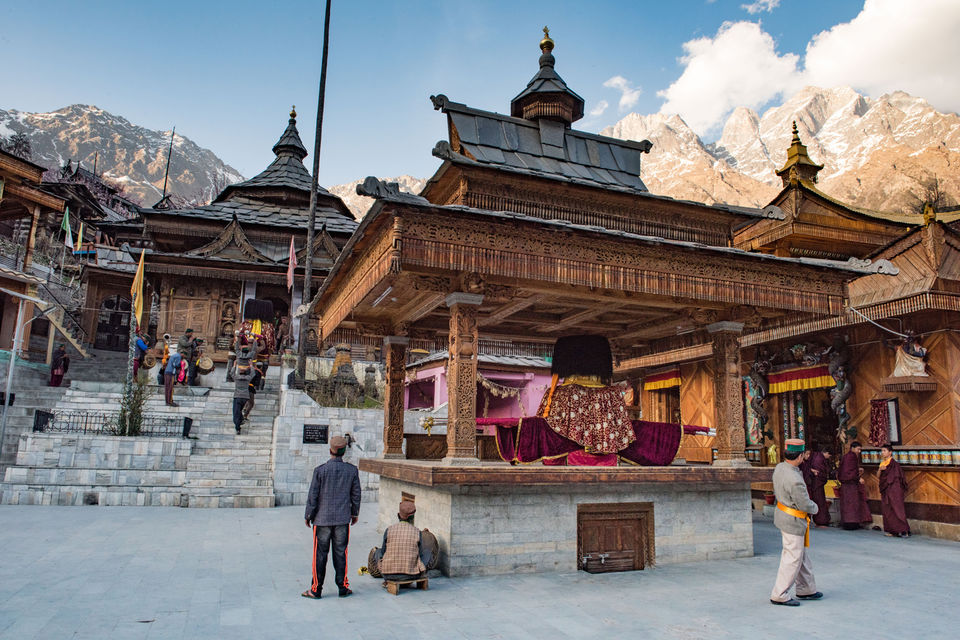 If you want to bring home a souvenir or two, head to the Tibetan Wood Carving Center. It has a beautiful array of delicately carved wooden souvenirs that make for a great addition to your ever-growing collection of travel memories.
How to reach Sangla Valley, Kinnaur
Sangla Valley is just over 13 hours from Delhi by road. Here's how you can reach:
By air: Nearest airport to Sangla is Jubbarhatti Airport in Shimla at a distance of about 238km. Air India has direct flights from Delhi to Shimla. Taxis and cabs for Sangla are easily available outside the airport at a reasonable price.
By rail: There is no railway station at Sangla. The closest railway station is Kalka Railway Station in Shimla, 310km away. You can travel by train up to there and then shift to a bus or taxi to reach Sangla.
By road: This is the best and easiest way to reach Sangla. The HRTC (Himachal Road Transport Corporation) runs regular buses from Delhi to Shimla and then one from Shimla to Sangla. You can also take a private bus from Chandigarh or Shimla to Sangla.
So, if you wish to celebrate Holi in an unconventional manner, head to Sangla Valley this year and discover a whole new world. And if you've already experienced this amazing celebration, write about your experiences on Tripoto and help a community of over 25 million travellers plan their next escape. You can also subscribe to Tripoto's YouTube channel for the most breathtaking travel videos on the web.
Frequent searches leading to this page:-
top sangla valley tour packages with price, holi festival in himachal pradesh, where is the holi festival, sangla holi 2020