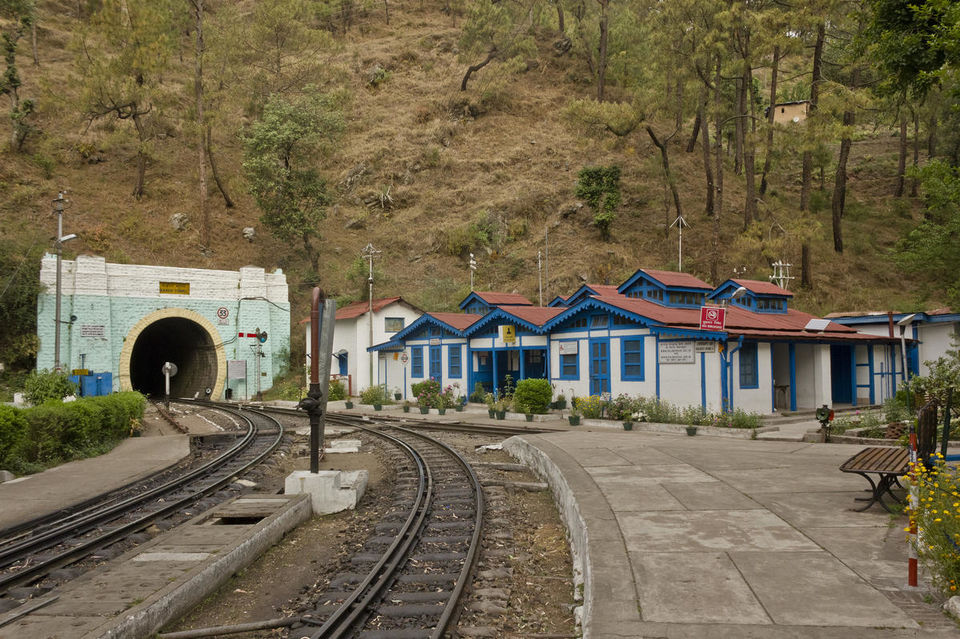 By: Sanjay Gouda | August 12, 2019
Have you ever touched the stars? Or walked for miles without reason? Have you become energized just by taking a deep breath or by opening your eyes after a good night's sleep? Have you ever been welcomed only by rays of sunshine, tall trees, and rolling mist, and not by a wall of city noise? Sounds fascinating right? Yaasss! Such a fairy tale place does exist and it is just 6hrs drive from Delhi.
A Place Serenity Calls Home
Nestled amidst the mighty Himalayan ranges, away from the crowd and hustle bustle of famous destinations lies this quiet little village. Barog! Coziness and tranquility are what defines it the best even perfect for that laid back holiday away from urban life. Silence! Punctuated every once in a while by the rustling of leaves and the excited calling of birds. Blue skies and seemingly endless views. Vast playgrounds for wispy, puffy white clouds to play hide and seek in. Tall trees, where shadows and sunlight happily share space. A feeling of joy takes over and curious creatures spend days and nights free and happy. This is the life in Barog - lazy and calming. Welcome to life's little pleasures! Ideal getaway for couples or people looking for a break from the mundane life, this is a place you can call true heaven on earth. Well... You've got to visit it - to experience it.
Unexplored - Unspoiled - Undeniably Barog
Mother nature's best-kept secret, Barog is sitting cozily in the folds of the mountains and perched at an altitude of 1531 m above sea level. This small town is located on the Kalka Shimla Highway around 60kms from Chandigarh and is easily accessible by bus, road or by toy train. Well, what is most interesting here is, it is one of the important stations on the UNESCO World Heritage Site Kalka-Shimla rail route and the town is named after it.
History Of Barog - Unknown To The World
Barog has been named after one British engineer called Col. Barog who was given the task of building a tunnel on the Kalka Simla Railway in the early 1900s. Unfortunately, he was unsuccessful in finishing this task and went into depression out of shame. One day he took his dog along for a walk to the unfinished tunnel and committed suicide there. Later the tunnel was completed by another British engineer named HS Harrington. It is said that the soul of Col.Barog still wanders about in the tunnel and people often hear whispers of the British engineer.
Flaunting the tropical wonders of mother nature, Barog is a small town in the hills with its own special character and scenery. What defines Barog is the surrounding pine tree and deodar forests, the Barog Station and Dagshai hills. It was built during the British era and not a lot of people are aware of the colonial history that surrounds it.
Best Time To Visit Barog
The charm of Himachal is its pleasant weather. So even during the summers, Barog has cool weather with temperatures ranging between 10-22 degree Celsius. During winters, the temperature drops to as low as 5 degree Celsius. Therefore, a visit to Barog can be enjoyed both during summer as well as winter.
The monsoon, however, is better avoided for travel in Himachal Pradesh in general, due to the heavy rains and sudden landslides. But of course, the adventurous ones will still venture out to experience the thrill of the monsoons amidst the mountains.
Weather In Barog
Located in the foothills of Himalayas, Barog is mostly cool throughout the year. The temperature here ranges around 25 degrees in summers and between 4 to 14-degree Celsius in winters with an occasional snowfall from January to March. It just never gets too warm here and the moment it does it becomes rainy and misty. Rains can be slightly unpredictable in Barog so it is always recommended to carry an umbrella with you.
How To Reach Barog
By Air:
The closest airport is at Jubbar-Hatti at Shimla, 65 km away.
By Rail:
Barog is also connected with both places Kalka and Shimla by mountain train and the experience can be memorable. Nearest Railhead is at Kalka 23 km away.
By Road:
Barog lies on Shimla Kalka highway and regular buses and taxis ply from both of these places. Take NH 1 till Ambala, turn towards Chandigarh, turn left under the bridge at Zirakpur, reach Kalka via Panchkula. Take the Kalka-Shimla highway to Barog.
Places To Visit In Barog
Barog is a place where one will even enjoy doing nothing, literally. You could just book yourself a cozy room in one of the few hotels, play some music, pick a book and have a laid-back holiday while trying out the local cuisine. But if you are an outdoor enthusiast, you can visit these places along with exploring the nature around Barog.
1. Dagshai
About 10 km from Barog, is the oldest cantonment town of Dagshai that was founded by the East India Company in 1847. It has a lot of picnic spots and viewpoints to observe the surrounding mountains' peaks and ranges. Those interested in stargazing can also indulge in camping and stargazing activities at night. There are an old church, a museum and a jail that can be visited to get a peek into the history and culture of the region.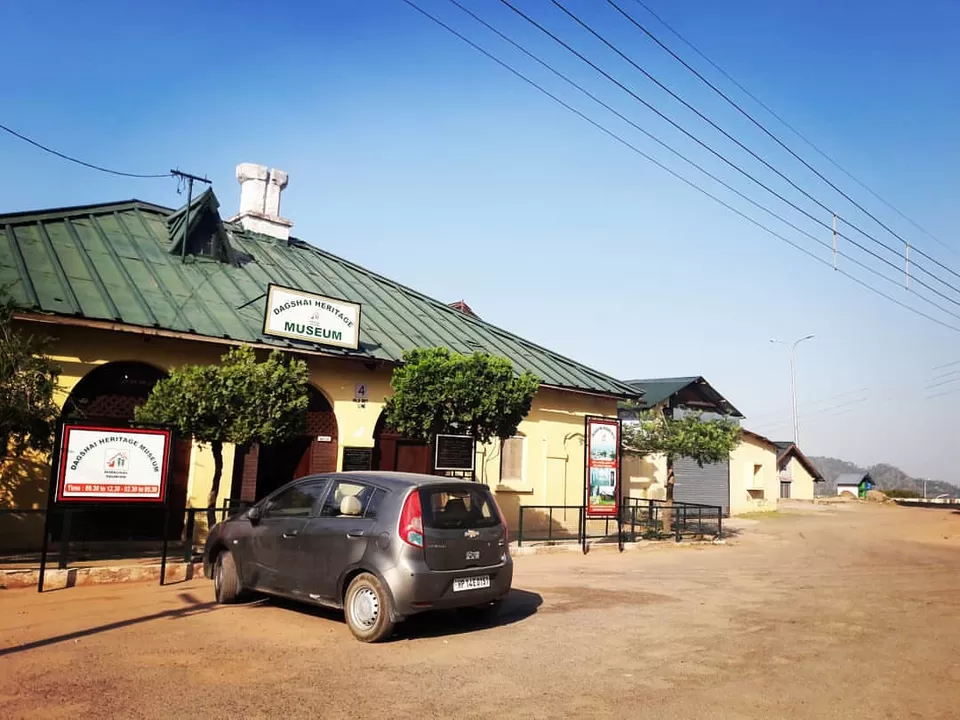 2. Grave Of Barog
Where it all started: the grave of Colonel Barog is a place of interest and the burial site of the engineer after whom the town itself is named. It is said that Barog committed suicide out of humiliation and sadness here when his project of constructing a tunnel for the British failed due to miscalculation. A new tunnel was then constructed to substitute the failed project. The actual grave is 1.5 km off into the forests. Presently, the site is a memorial for the unfortunate colonel and is visited by curious tourists as part of local sightseeing.
3. Railway Station Of Barog
Taking after Scottish architecture, this railway station built during the colonial era is truly a marvel to behold. Part of the UNESCO World Heritage site of Kalka-Shimla railways. Hop on the toy train in case you're seeking some fun, great scenic view of the hills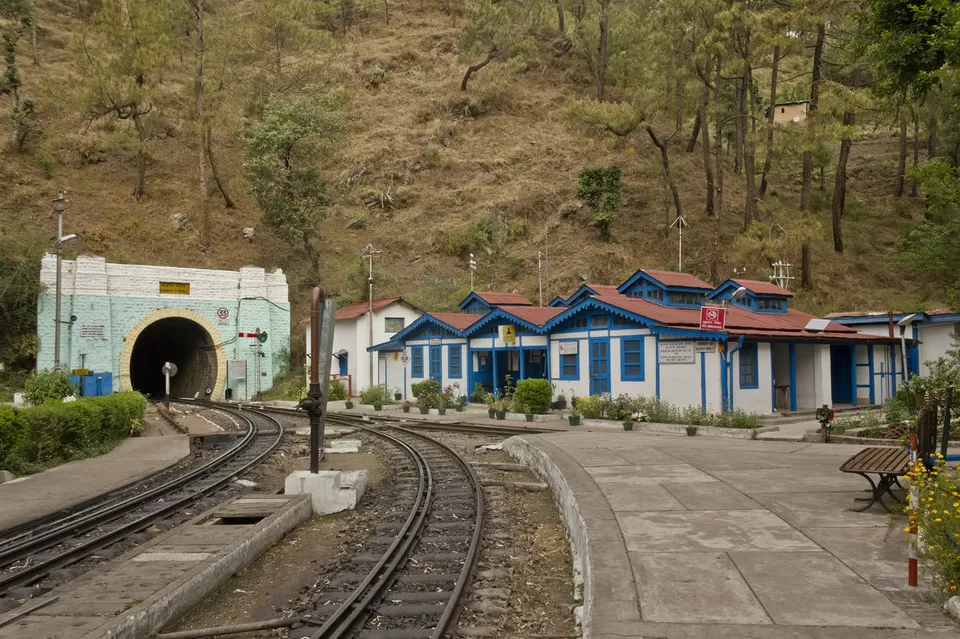 Apart from these, one can stroll leisurely around the numerous apple and apricot orchards strewn across the hills or visit the Solan Brewery, Zoological Survey of India Museum, etc.
Food And Shopping
By no means a shopping destination, Barog still has markets where you can buy trinkets, garments, and souvenirs for cheap. The Tibetan markets close to the camping grounds make for the preferred destination in this regard. And talking about the food drive, since it is a very small town there's only a local market with a small Dhaba to enjoy and a few shops but nothing to eat so special & memorable.
Where To Stay In Barog
Of course, there are accommodation options available in the Barog! From a few cool hotels to government guest houses you have got a selection of choices to pick from. But what makes Barog a laidback holiday destination? It's Meraki Holiday Homes! A cottage that is inspired by Scandinavian minimal aesthetics with five bedrooms, garden and private deck overlooking the valley. It is tastefully designed to create a feeling of a cozy and comfortable atmosphere for travelers. Standing on the deck of Meraki one can just absorb the entire town of Barog, the whistling toy trains and Dagshai hills in a panoramic view. Best enjoyed by families, small groups, corporate groups, friends, bikers and travelers - Everyone is welcome here with a big smile by the caretakers Jagdish and Asha. And believe us, Jagdish bhaiya's rajma Chawal and Paranthas are so famous that guests come back for more!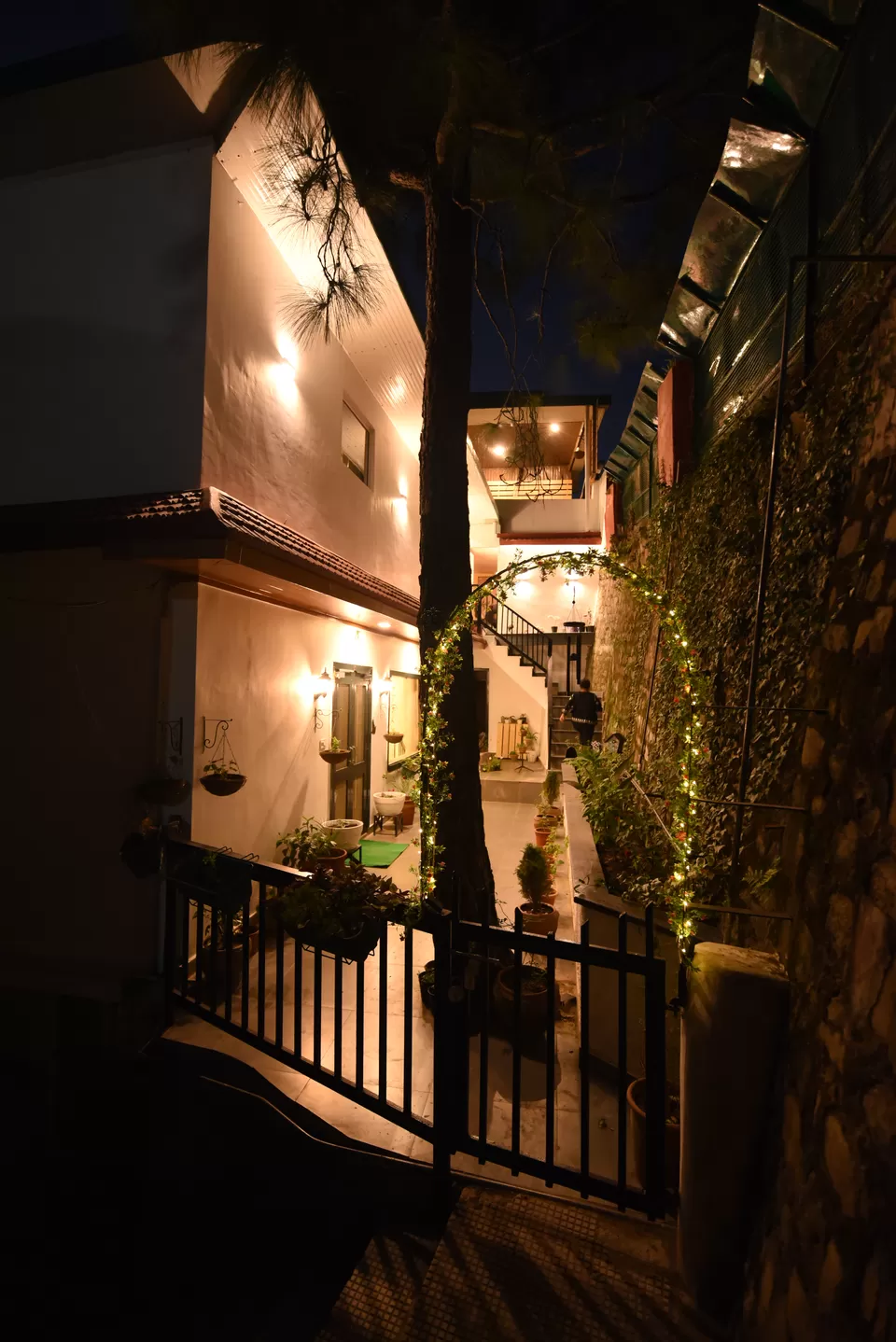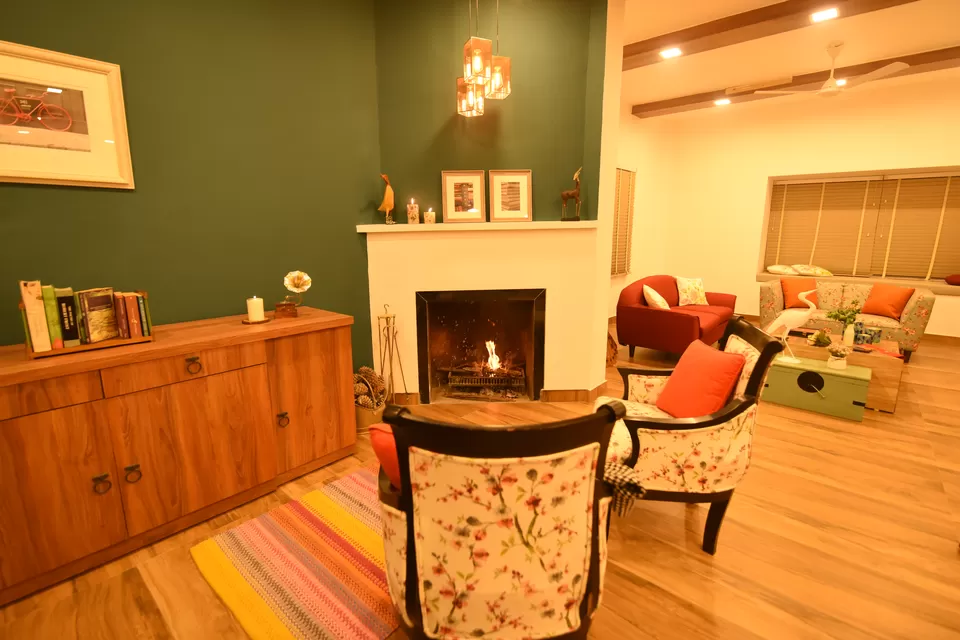 Whether seeking a fun trek amidst misty hills, an idyllic trip through the lower Shivaliks, or a simple escapade into Himalayan towns, Barog's got it all!
FAQ's
Q. What is the distance from Delhi to Barog by road?
A. It's close to 300 KM from Delhi and usually takes 5 Hrs of driving via road.
Q. Which is the closest railways station to Barog?
A. Barog itself has a railways station and you can get there via Kalka Shimla highway through Toy Train.
Q. Which is the nearest railways station to Barog?
A. The closest airport is at Jubbar-Hatti at Shimla, 65 km away.