Have you thought that the Queens of Hills, Shimla has any haunted place? Well, much to your surprise the answer is YES. So, while you are busy admiring the scenic beauty of this gorgeous town; be surprised by something else that will instantly grab your attention!
The Tunnel No. 33, the longest tunnel built is a popular tourist spot and is well known for some untold secrecy. If you do not know the story behind the Tunnel, scroll to to find out the story behind the haunted tunnel
One of the longest tunnels on the Shimla-Kalka route, this stretch is known as the most eeriest locations in India. This track on the longest tunnel is called the Barog tunnel which was named after a British Railway Engineer during the 19th century.
A petit hill station in the Solan district of Himachal Pradesh, Borag is situated at a height of 5,12o ft and Tunnel is 1144 meters - which is the longest tunnel on the route and appears just before the Barog Station. Trains take about 2.5 minutes to cross the tunnel - yes, the tunnel that's associated with local tales and legends!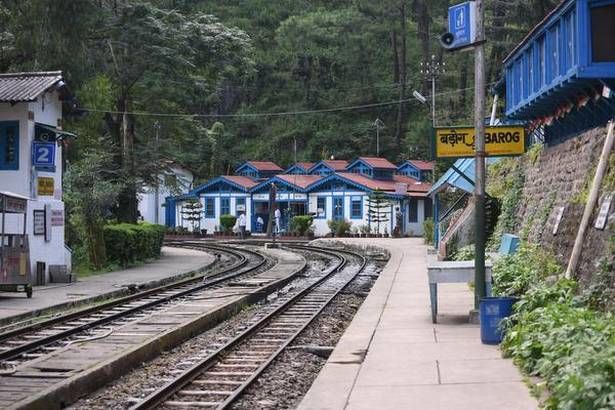 The tunnel was created by Colonel Barog which went through a mountain in the Kalka - Shimla Railway. Later, it was discovered that he had committed a mistake of boring the tunnel from both (opposite) ends of the mountain, which is quite common as it speeds up construction. After multiple tries by the crew who kept on boring the from both end; Colonel also realized that due to his miscalculations, the alignments of the tunnel had gone wrong, and both the ends of the tunnel could not meet.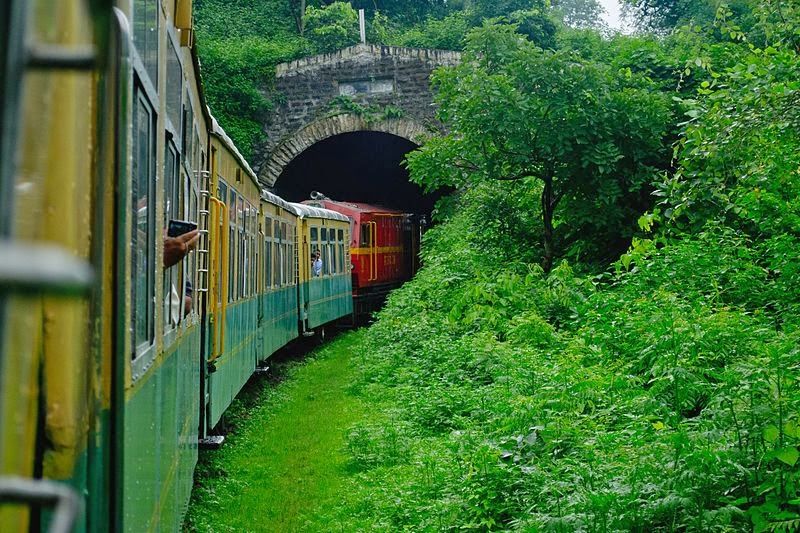 The Colonel was already very depressed with the decision of the British Government to fine him and in that depression he shot himself, near the present Barog railway station. And by the time people realized of some mis-happening and reached the spot, Barog was dead.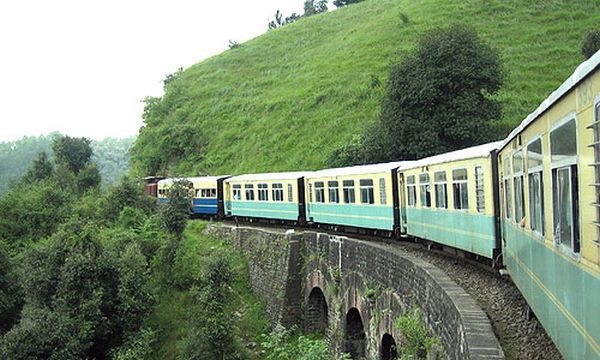 The work on the tunnel was finally completed in September 1903. and was named show respect to Colonel Barog. It is believed that with he guidance of Baba Bhalku, a local saint from Jhaja, near Chail; this Tunnel No. 33 was made possible - seemed like he possessed natural engineering skills.
After the Colonel's death, there were voices often been heard; but locals, however, say he's a friendly ghost!
And today, we all know that the Kalka - Shimla railway track was awarded World Heritage Status by UNESCO (United Nations Education, Scientific and Cultural Organization)
How to reach
The nearest railway station from Shimla is in Kalka which is 89 km away. You can either take a taxi, local bus or the toy train to Shimla. Shimla is easily accessible via road too and Chandigarh-Shimla highway route only takes around 3 and a half hours
Worth a visit right?
Frequent searches leading to this page:-
tunnel no 33 shimla story in Hindi, haunted tunnel in india, tunnel no 33 audible, haunted tunnel in india, tunnel no 103 shimla, kalka shimla train tunnel