Nothing is more energetic than going on the first solo trip. Yes! Shimla was my first solo trip. For the first time I realised am fully dependent on my own for the next few days. It was just the start of winters and there couldn't be much more better place than Shimla for a short trip. A journey by the toy train with an unreserved ticket, getting lost in Shimla at night and much more. So, let's dig into my first solo trip experience trip to Shimla.
DAY 1 (29th Oct'16)
KALKA Railway Station-
Thinking of being late for the train to Shimla ( The Himalayan Queen-52455) I ran to get my ticket for the counter. It was merely Rs 50. I was shocked for such a cheap pricing. Later, I came to know its the general ticket without reservation. We could also have a reservation ticket from any railway booking counter beforehand as there is no facility of online booking of the train. Anyway! I prepared myself for the next 5 hrs journey (96km) without a reservation among some fellow strangers. As I got into the general coach it was almost filled with passengers. Somehow I managed a window seat for myself. The train started at 12:10pm. After few minutes I gave up my seat and stood near the door till the rest of my journey for better view to click pictures. I was just loving the feel of travelling alone in a route which is a UNESCO Hertiage journey on a toy train. Going under approx 100 tunnels with a pleasant view of mountains just made the journey for memorable. There was a family of 4 members and 2 guys with whom I got busy interacting during the whole journey. The train halts at various stations on the way to Shimla. The British Architecture of those stations are one of the beauty. Ultimately, reached Shimla at 6pm.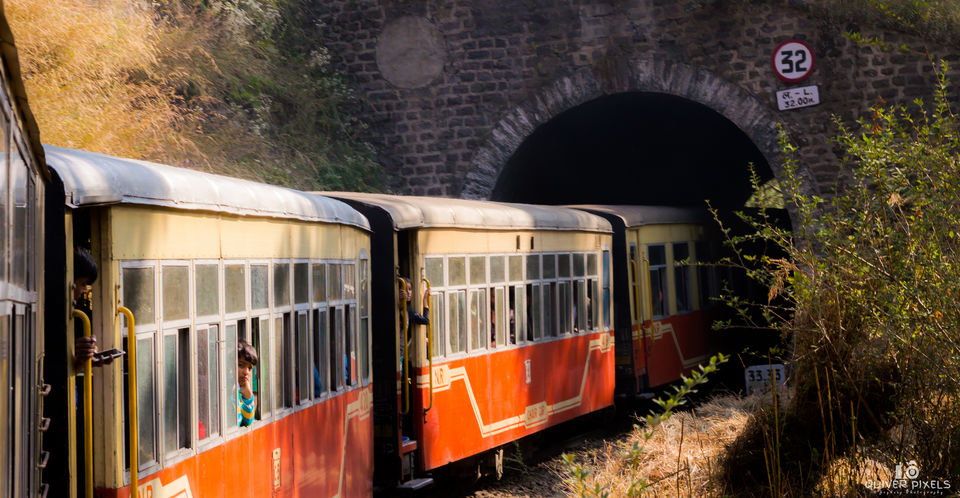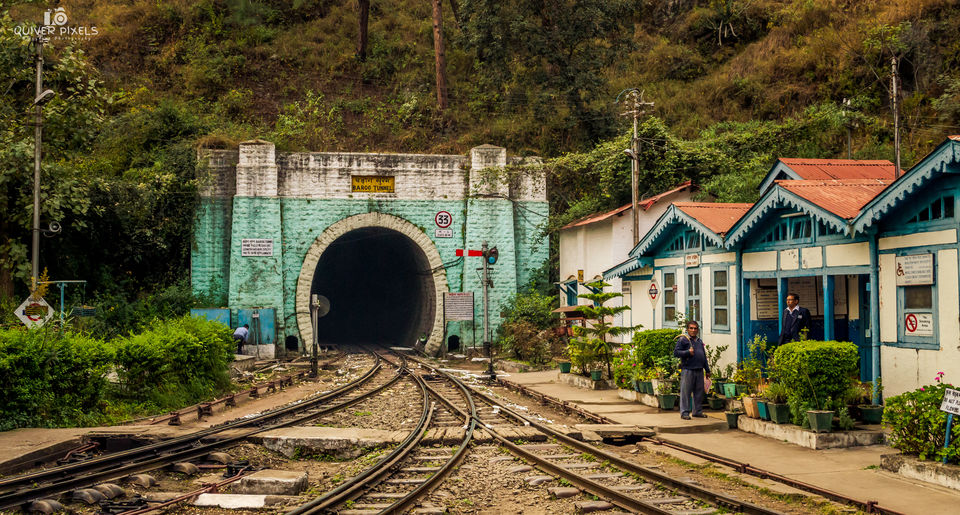 SHIMLA –
Need to say the view of Shimla from the station is pretty in dark. All those sparkling lights. You just need to see them by yourself. As I came out of the station I thought of walking up by myself to my hotel (The Dreamland) which I already booked via cleartrip.com. On my may to hotel I lost my way among the tiny lanes of Shimla. It was dark and I got scared. Luckily I met a local who guided me to my hotel. Interestingly, I was near to the hotel but couldn't find the way to it. It was just behind the church merely 200m. It was around 7:30pm when I checked it. I freshened up and decided to take a stroll in the Mall road and ridge. It got cold but still I decided to go out and click some pictures. I wasn't so hungry and was full adrenaline so I ate some momos from a roadside shop on the ridge. The ridge looks really beautiful at night from the top of it with the tricolour hoisted tall. I saw the church of Shimla in pictures and social media but viewing it the naked eye and that too when lights are on it really mind blowing. It was 10:30pm and I was the only person in the ridge still clicking pictures. I returned back at 11:30pm to my hotel and slept.