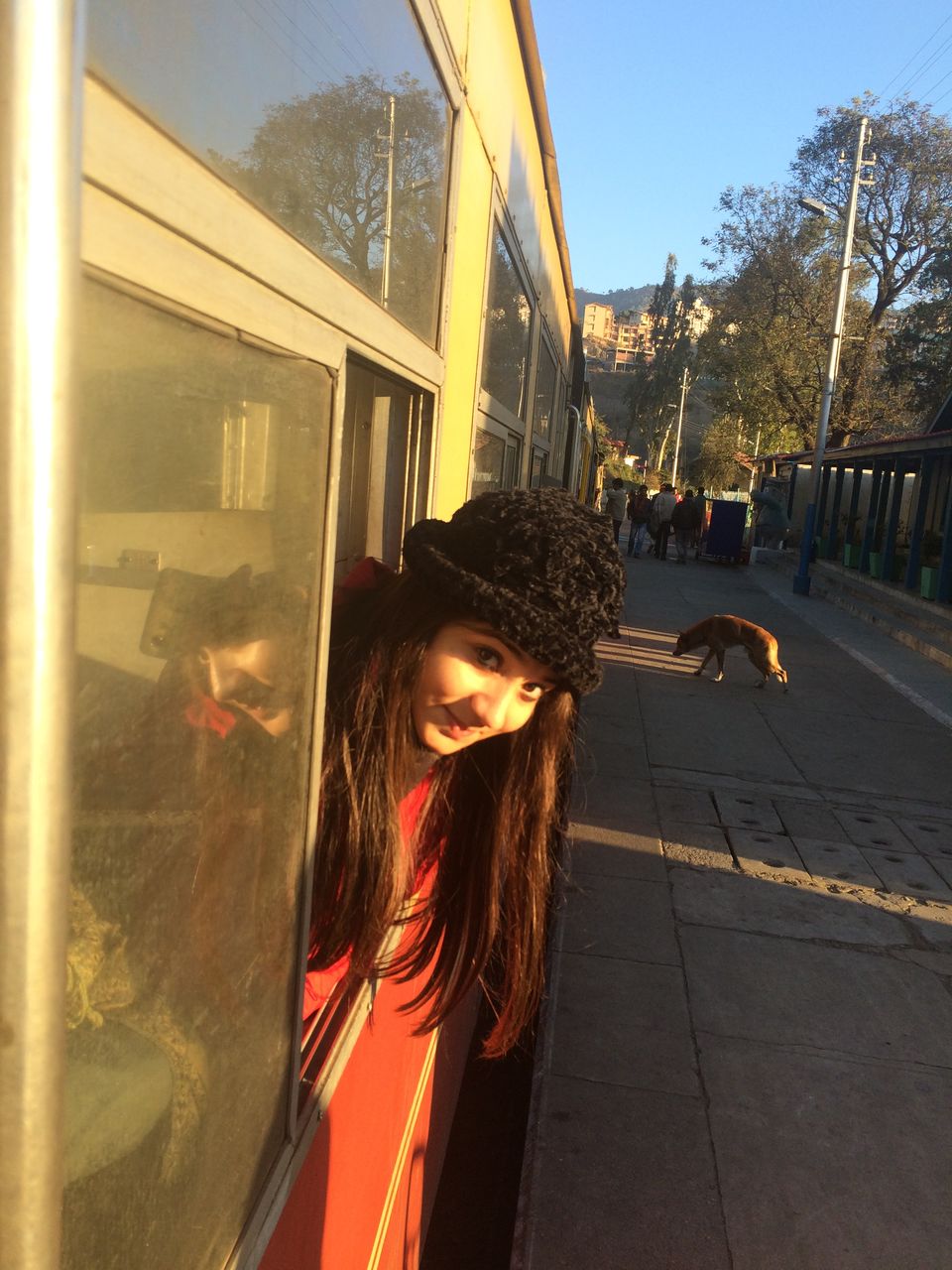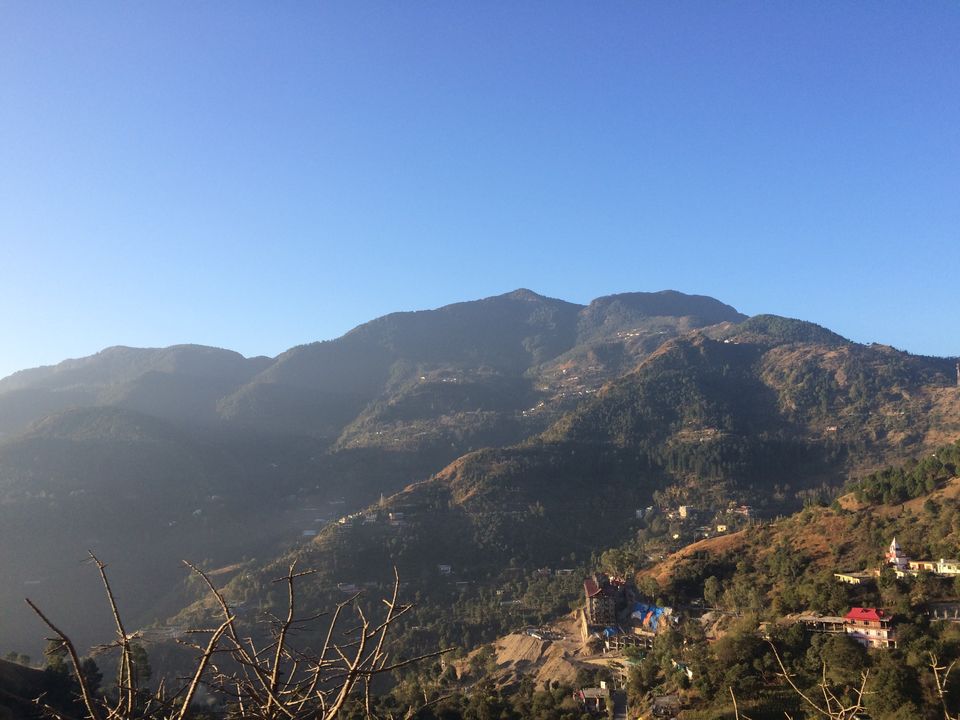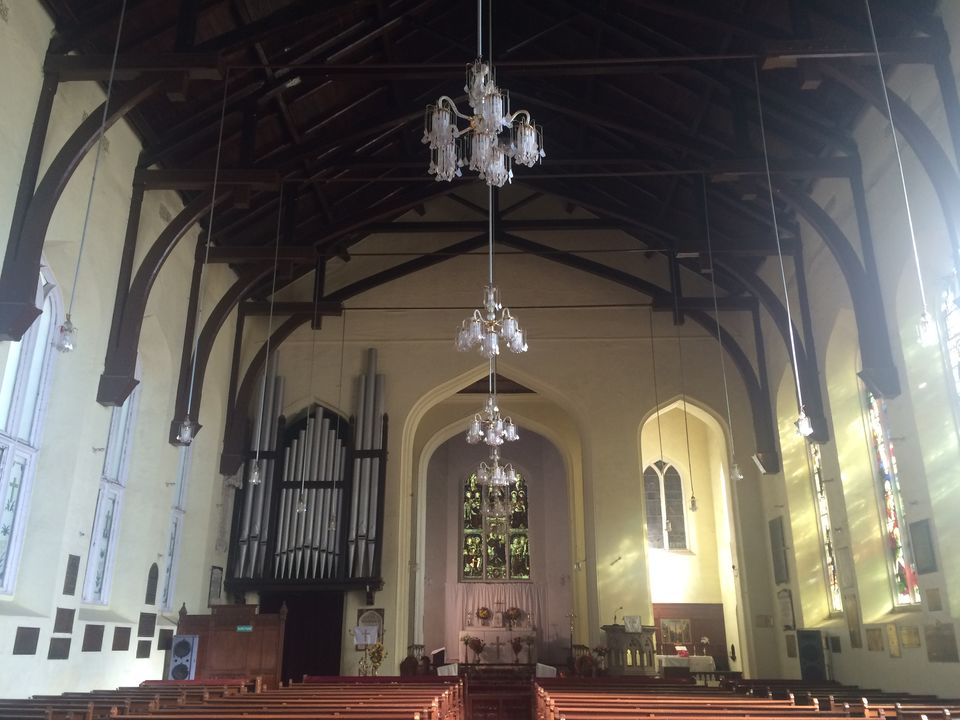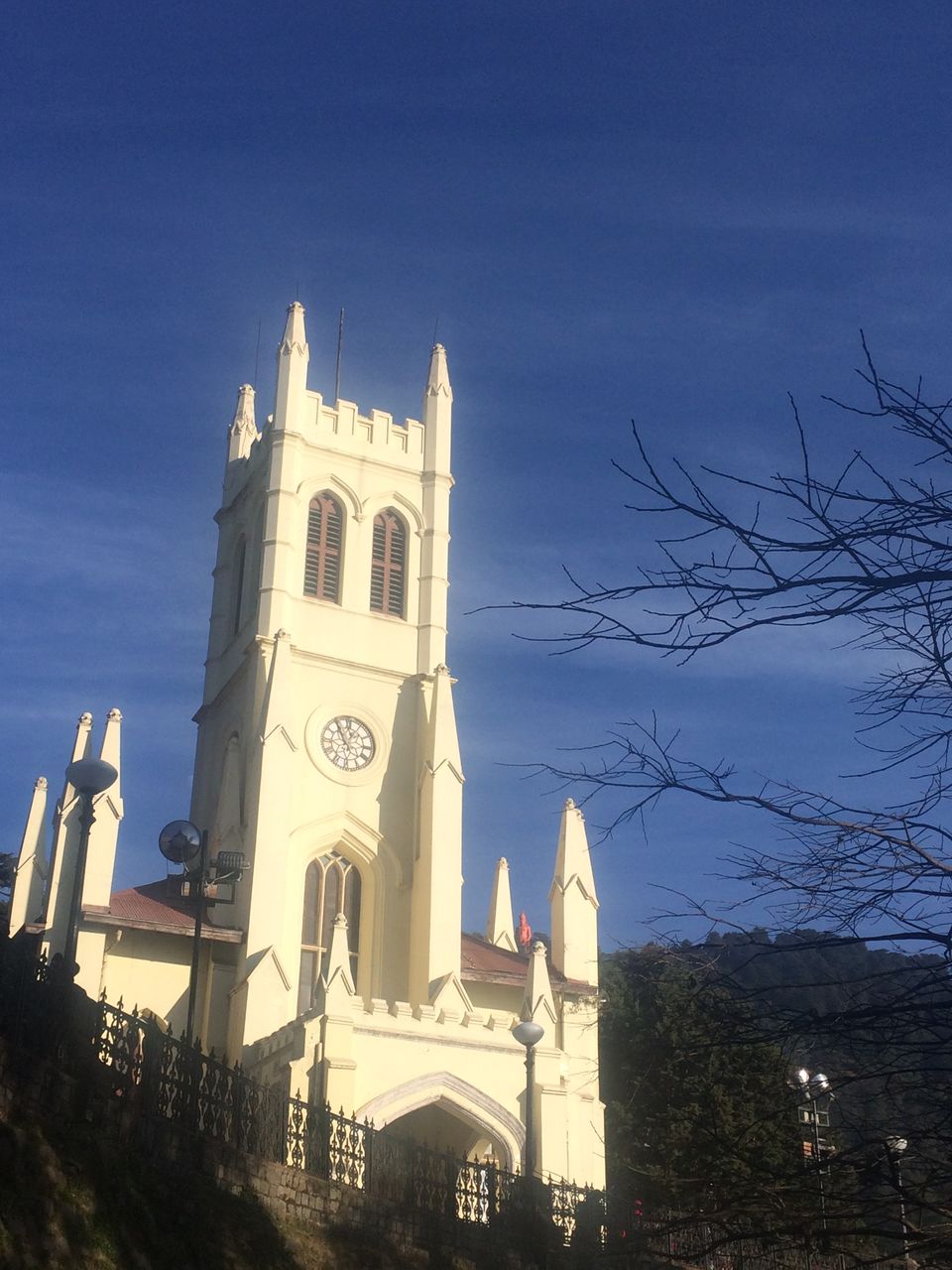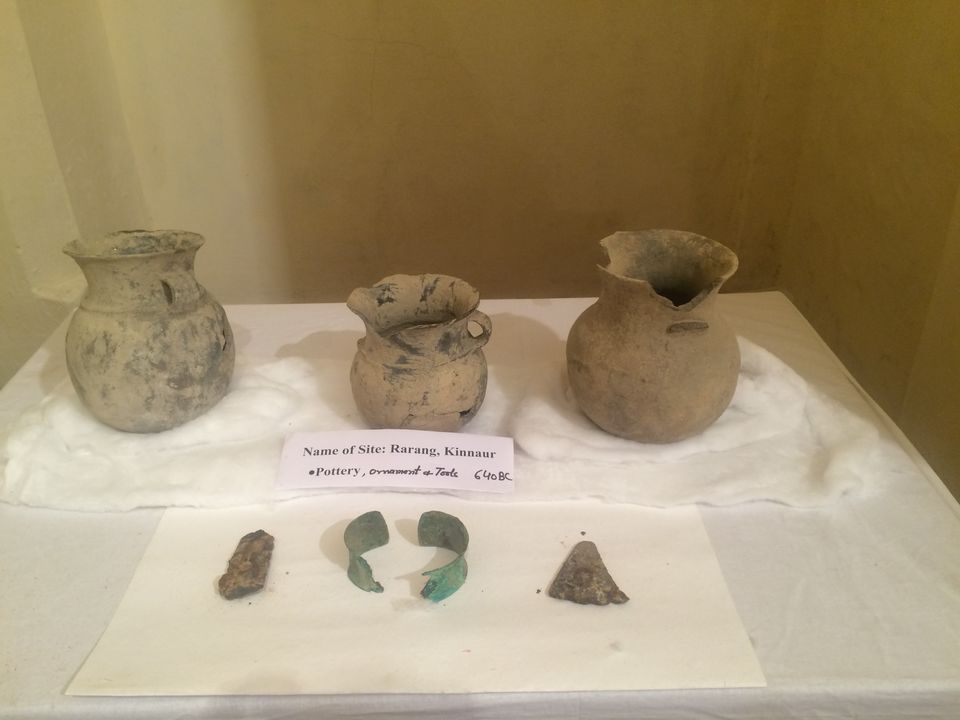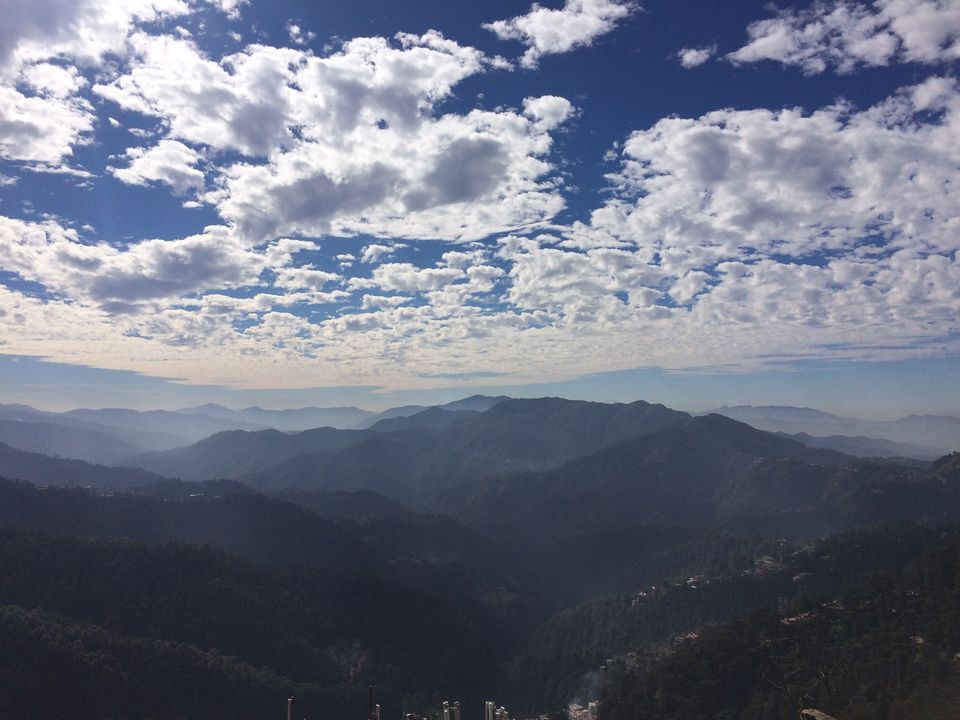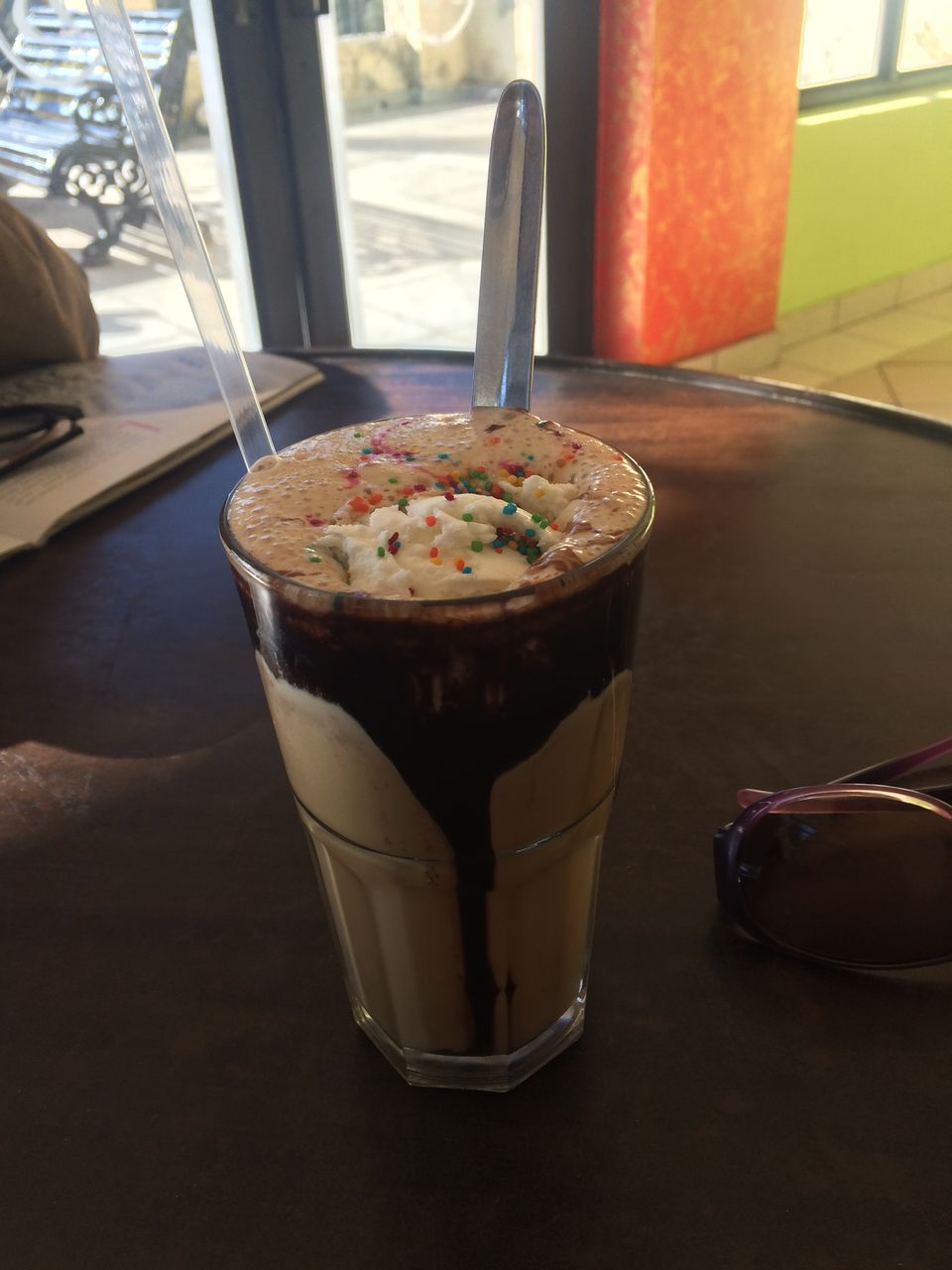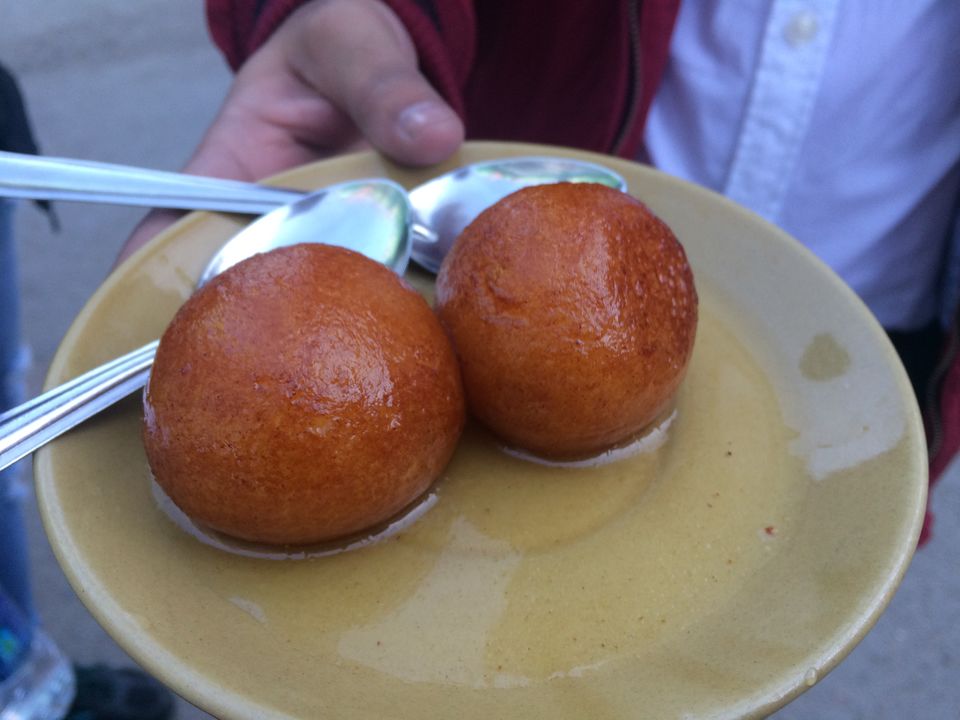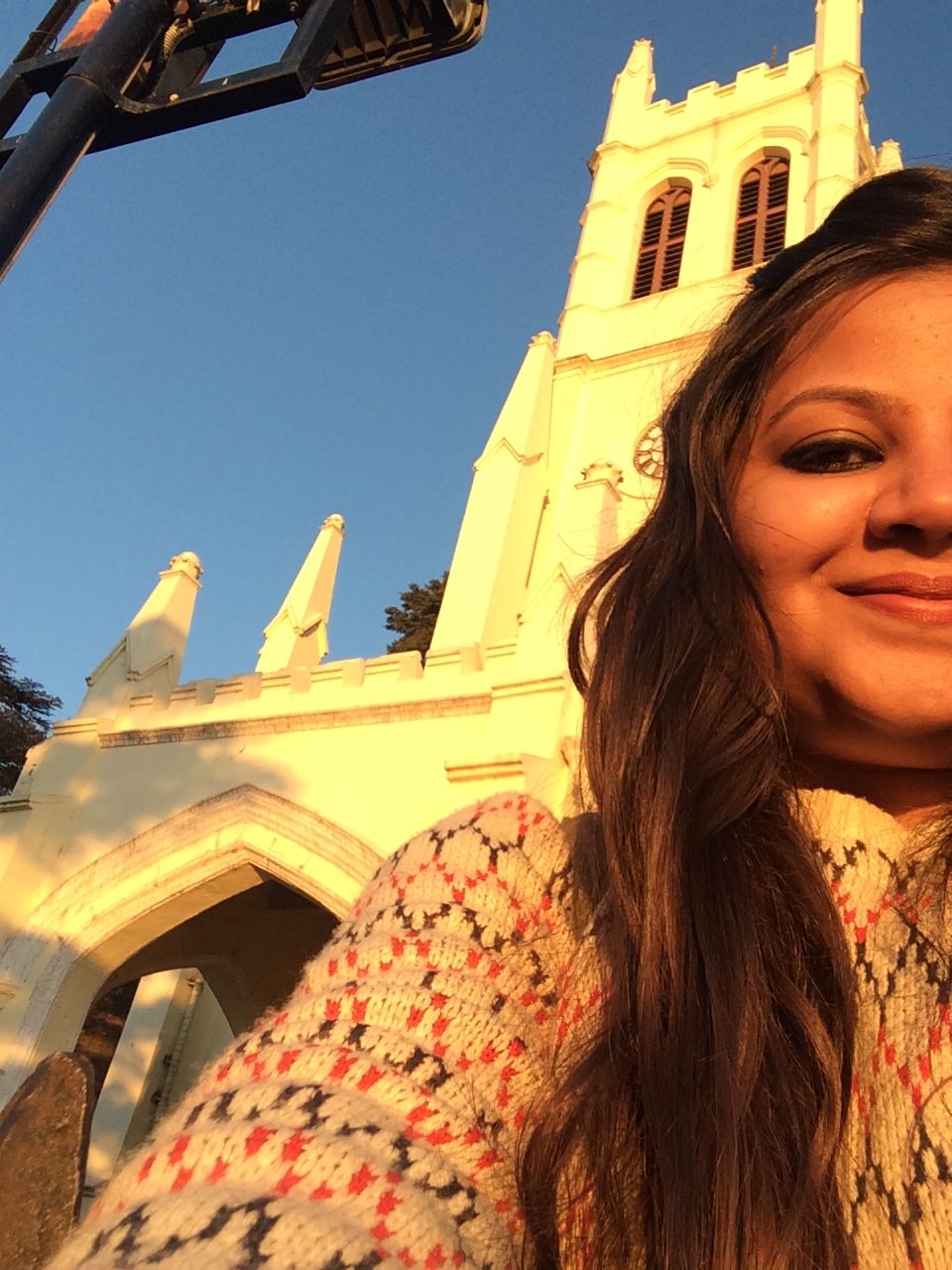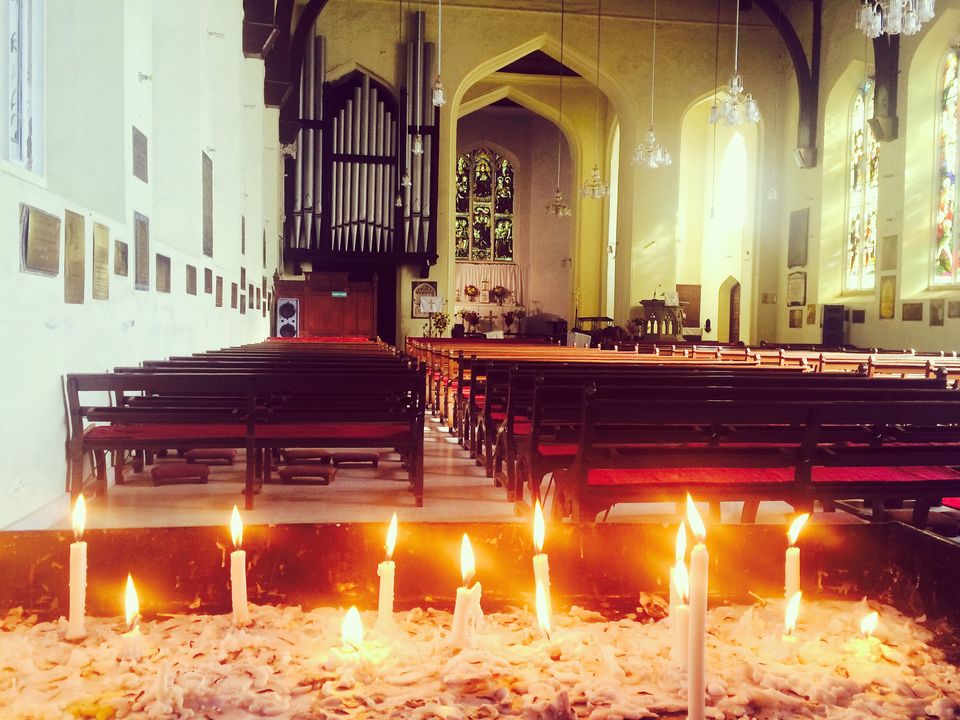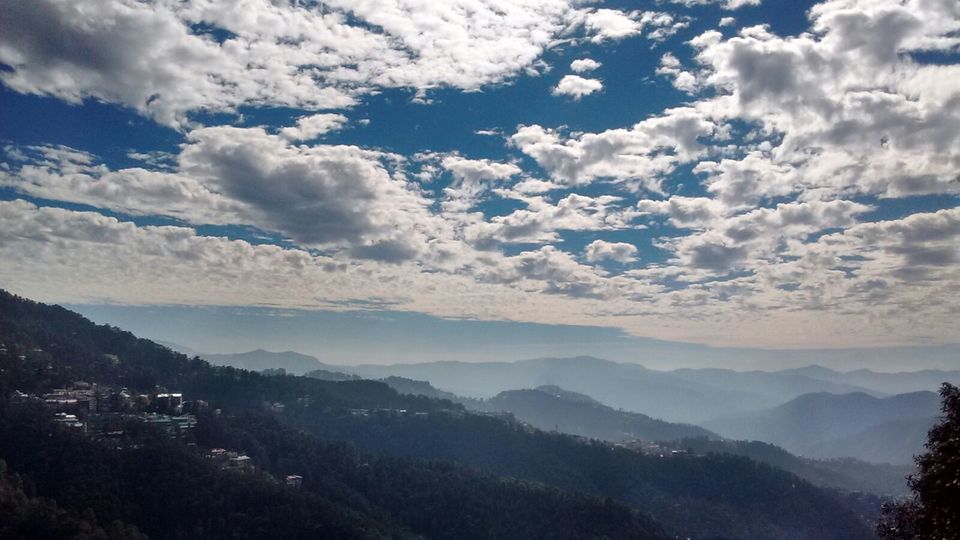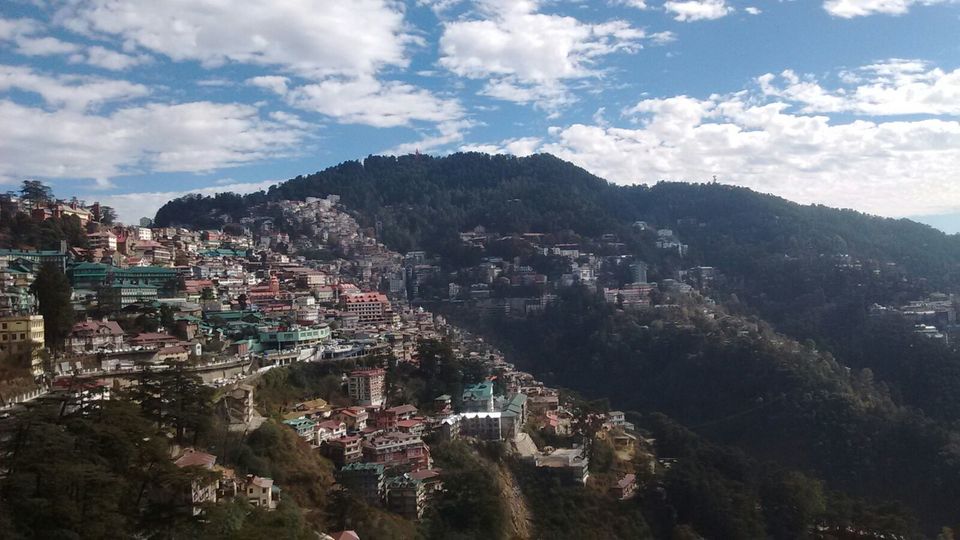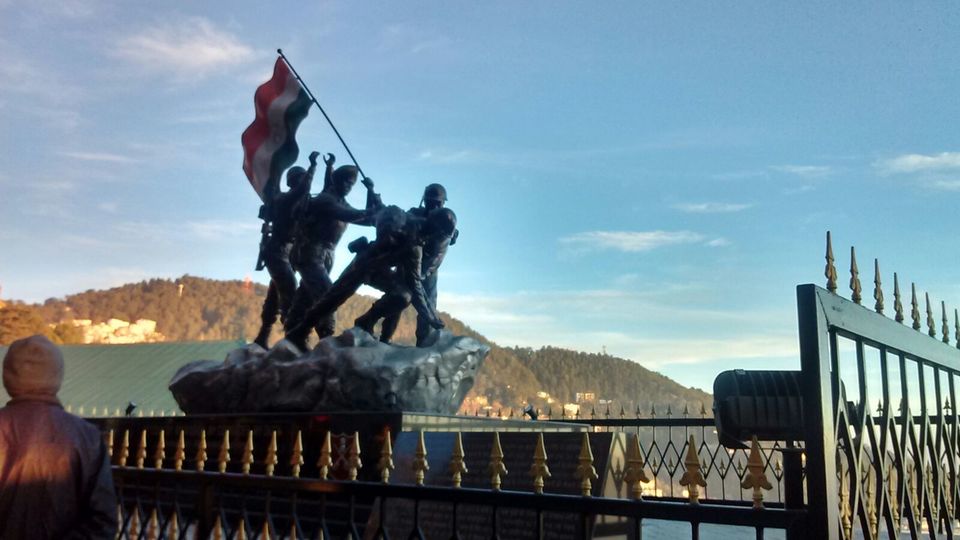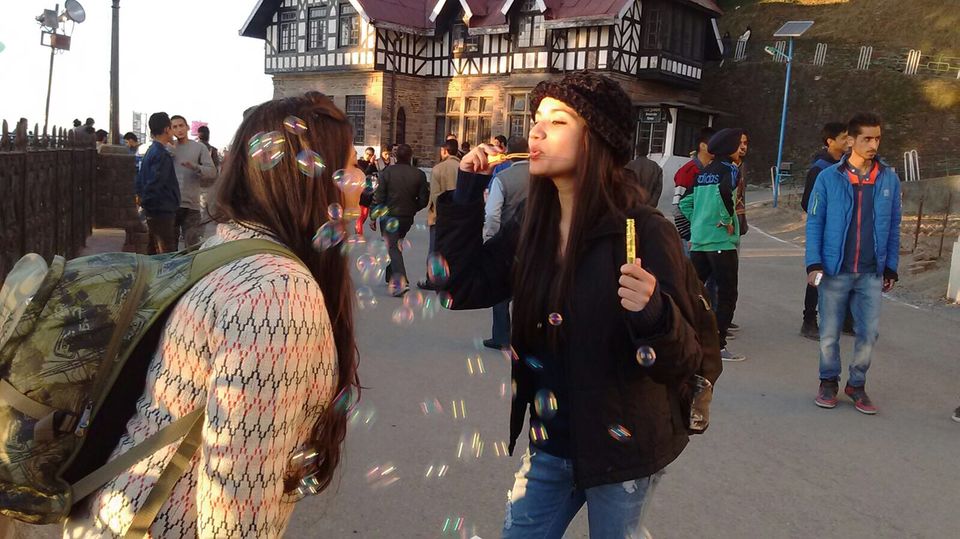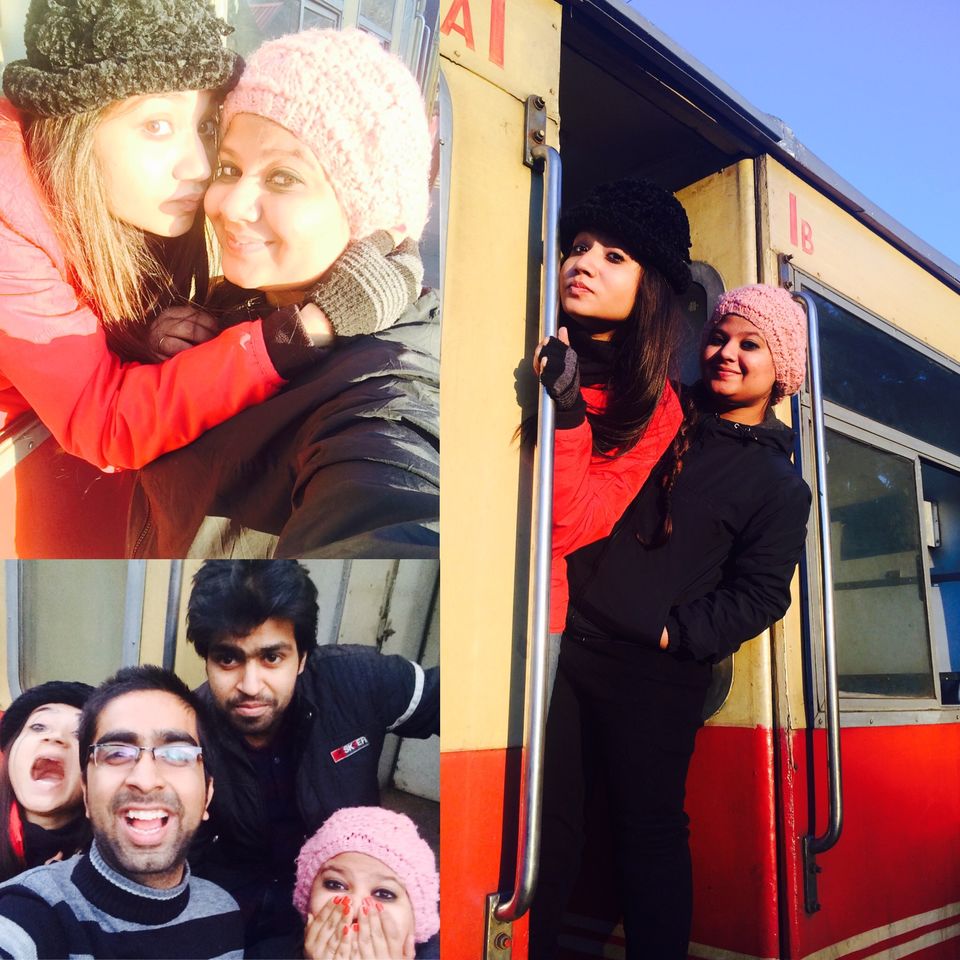 We all have that one friend who lures us by offering discounted travel deals and people like me buy them without even thinking twice !! :P And that one friend cum colleague offered us a weekend getaway to Shimla with an almost free stay at some Bank's guest house in Shimla. He was pretty confident that the day rental would just be Rs. 5 per day !! Two more of my colleagues couldn't resist the deal and this is how my first visit to the Capital Hill happened ! Oh btw later the 5 rupees deal didn't work but we still ended up going to Shimla.
I've always been a fan of Himachal Pradesh when it comes to exploring the mountains and valleys, but this visit was an entirely different experience. We were two girls and two boys, all three of them, except me, had been to Shimla before, so my excitement level was a little more higher than them.
We started on friday, 20th November, 2015 at 05:15pm via Kalka-Chd Shatabdi from New Delhi Railway Station. At around 10, we reached Kalka, had dinner at a nearby dhabha and spent a few hours at the executive lounge before beginning our Toy Train journey at 4 in the morning.
Day 1- 21-11-15
Our actual adventure started when we boarded the Kalka-Shimla Toy Train, it was my first ride and the child inside me was way too excited to come out and enjoy the beautiful ride. The temperature was pretty low, we all were packed in our woollens. The train started to move and all that time i was humming 'Kasto mazaa hai' ... ;) from the movie 'Parineeti' ! Well, if you have been a fan of Ruskin Bond's childhood oriented stories, i am sure you can totally relate with the journey especially when the train passes through the various tunnels that connects the wonderful track. The naked view of the hills and surrounding villages alongside people taking a stroll on the footpath beside the railway tracks is just so scenic and mesmerising. The speed is even slower than a Tram. You can even fulfill your childhood fantasy of touching and counting the branches of the trees planted beside the narrow track. FYI Kalka Shimla Railway is also a part of the World Heritage Site Mountain Railways of India. We completed our train ride with random little naps until the sun rose, enjoyed every little halt, sipped tea and coffees *bad coffee* and also captured a few landscapes and panoramas.
By 10 we were in the beautiful capital. Shimla is a clean hill station except for the notorious monkeys that have terrorised the entire city. I have had a terrible experience when a monkey tried to snatch food from my hand on a busy road and the situation had gotten even worse when my friend was peacefully sitting in the room, smoking near the window, when a monkey appeared out of nowhere and had his eye on the lit Cigarette ! Thank God the grill mesh didn't let the monkey get inside the room! But the good news is that the Government has finally allowed culling of monkeys, so now you can stroll down the capital streets without any fear.
After a lot of hiking, we reached our Hotel. One can easily walk and reach the accommodation, of-course if you're willing to hike ! Without wasting much time, we got fresh and stepped out to scroll the Mall Road.
We started with the ridge, not a good idea to visit the Ridge at 1 in the afternoon as it is way too crowded with tourists and lots of them. Best time to enjoy the view at Ridge- Early morning ! Yes ! Doesn't matter how cold it is, just go out and feel the fresh air! One can definitely go visit Christ Church. Go to the Church, light a candle, thank the God for everything, feel the good vibe, get a picture outside and I think your purpose is solved ! :)
The temperature had started to drop with the sunset, so we headed back to our hotel for a quick rest.
How do you beat the winter chills in India especially when you're travelling in the mountains and temperature dropping down to 6-7 degrees ? Rum and warm water with some chicken and rice ! Perfecto ! And when your male friends end up being sober, sipping juices with chips :P and you and your girlie are gulping down pegs of Rum, the evening even gets better! :D Just the perfect way to end the day and gear up for the next.
Day 2- 22-11-2015
Since it was just a two day trip, so without wasting any time, we checked out and headed towards Sanjauli, one of the main suburbs of Shimla. One can easily board the Himachal Roadways from the bus stops, and women get to enjoy pretty good discount on tickets ! :) About an hour past we reached Sanjauli, a crowded little town, having some renowned colleges, my dear male friends were so busy having a real good time eying up pretty himachali female students, we lost track of them and they came back after like an hour. God those girls were really pretty, even I couldn't stop looking at them ! :D
Meanwhile, I was all by myself walking down the streets, exploring the street market, observing beautiful and smiling faces, i ended up buying little souvenirs for my close ones.
We all gathered for lunch at the very famous, Himkiran's Pappi ka Dhaba ! Yes, it's one of those vintage and popular eating joints where you find pictures of celebrities with the owner and their testimonials framed on their old walls. I could see Bollywood actress, Preity Zinta's pictures all over the walls as Sanjauli is her hometown. Now, its a tiny little restaurant, having a seating capacity of not more than 20 people, in fact no place to even stand but when you get to see the restaurant packed and still realise that there is a waiting queue of around 30 minutes, your excitement level rises to heights! Well, we waited and finally managed to get a corner table. Their Butter Chicken is very famous, whereas Shahi Paneer for the vegans is a good treat. The food was average, the restaurant has lost its charm lately, they seem to have compromised with the quality of the food.
Another place to chit chat and enjoy the landscapes is Buddy's Cafe. It's a pretty little cafe, on a hilly road, next to St. Bede's College. It will take you back to your college days, where you'll see students chit chatting or romancing and having the time of their lives. Do try to pick a table on their roof top, the view is mesmerizing. One must try their Cold Coffee loaded with lots of ice cream and chocolate sauce. The vibe out there was so pure and innocent. You can also take a walk amidst the green wild roads and observe beautiful vintage bungalows of retired army personnels. This place deserves a peaceful and work free life after retirement.
Post sunset, we headed back to the city, it was pretty cold, so we decided to cover everything that we could at the Mall Road. If you're craving for dessert, take a halt at Baljee's Restaurant and grab a plate of hot Gulabjamuns! They were the best thing I had in Shimla. :) Super Delicious !
You can also spend some time at the ridge in the evening and enjoy the view, but if it's a weekend, it's going to be crowded and not as peaceful as it is in the morning!
You can also visit the Shimla State Museum, built in the style of colonial edifice with sprawling lawns around, is a major attraction of the Mall area. A history lover can have a great time witnessing amazing collection of magnificent sculptures, coins, paintings and handicrafts, depicting the life and culture of hilly people.
Sunday was coming to an end, we had a train to catch from Kalka at 11:30pm so we bid our goodbyes to Shimla and boarded Himachal Roadways bus to Kalka at around 7 in the evening. At around 10:30 we reached Kalka Railway Station, Ohh did I tell you about a small eating joint just outside the railway station? You get really good home cooked vegetarian food with pretty reasonable rates. We had dinner and boarded the train to Delhi with sweet memories. :)
Budget- Rs. 3000- 4000 per person for a weekend
Delhi to Kalka - Rs. 500 per person Shatabdi Train
Kalka to Shimla - Rs. 150-200 KLK-SHIMLA Toy Train per person or Himachal Roadways Bus Rs. 100-200
Shimla Budget Hotel Tariff - Rs. 500-600 per person, per day
Food- Rs. 250-500 per person,per day
Misc. shopping - Rs. 1000 per person ( guys might save this ;) )
Himachal Roadways Bus Shimla to Kalka - Rs. 100-200
Return tickets from Kalka to Delhi - Rs. 600 per person
Local Transport Bus Tickets (Hiphopping) - Rs. 50 per day