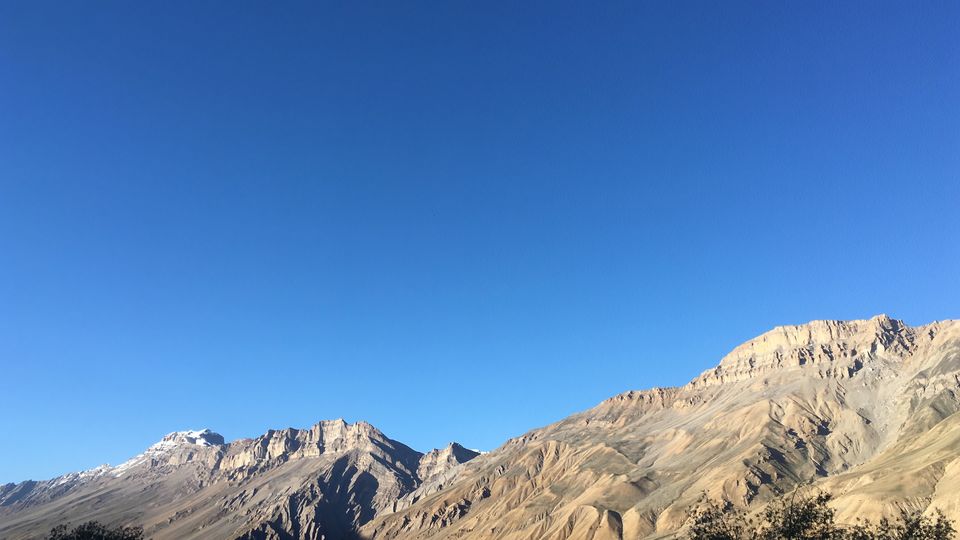 Barren, high altitude mountain desert in the Trans-Himalayan. Gushing rivers and world's highest inhabited villages staring starry skies.

A journey through Spiti, the most breathtaking valley in the north of India, covering the entire tribal circuit entering from Shimla via Kinnaur valley and exiting from Manali through Rohtang pass.

Day 1 | Shimla

Board an overnight bus from Delhi to Shimla, takes about 8 hours.

Other alternative includes reaching Kalka and getting on a toy train to reach Shimla, which could be memorable ride in itself. This railway route has recently been named as UNESCO World Heritage sight. (Make sure to book tickets well in advance for the toy train)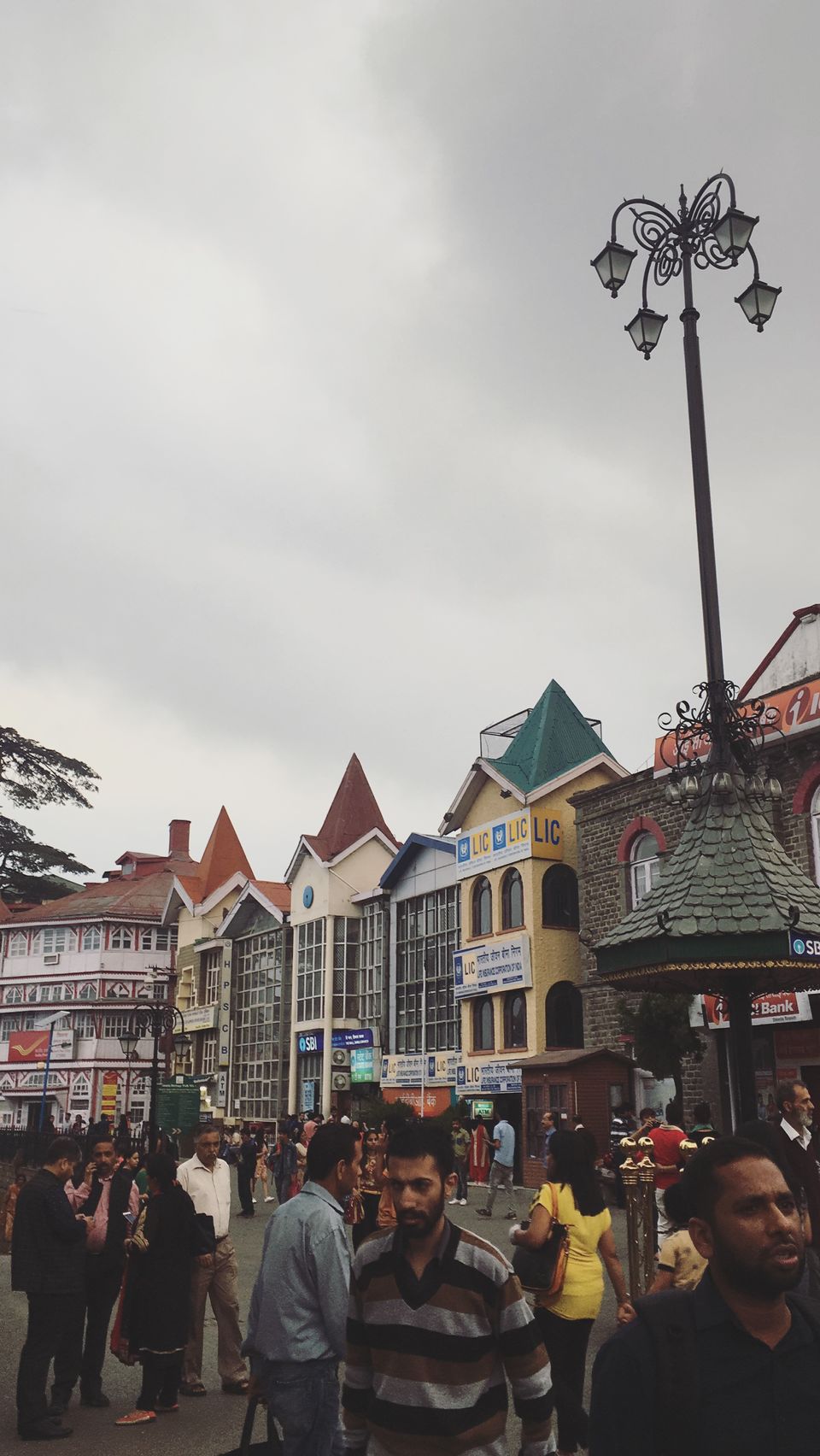 Shimla happens to be the bustling yet beautiful tourist town, with pretty streets featuring the conical era buildings and beautiful cafes, the place to fill up your bags with all the necessities before going away from the civilization, into Spiti.
Staying: Staying in Shimla can be a little bit on the expensive side as compared to the rest of Kinnaur and Spiti. You could find hostels starting from around INR 600 (you will have to pre-book them) and decent hotels starting from around INR 1000-1200.
Day 2 | Shimla - Narkanda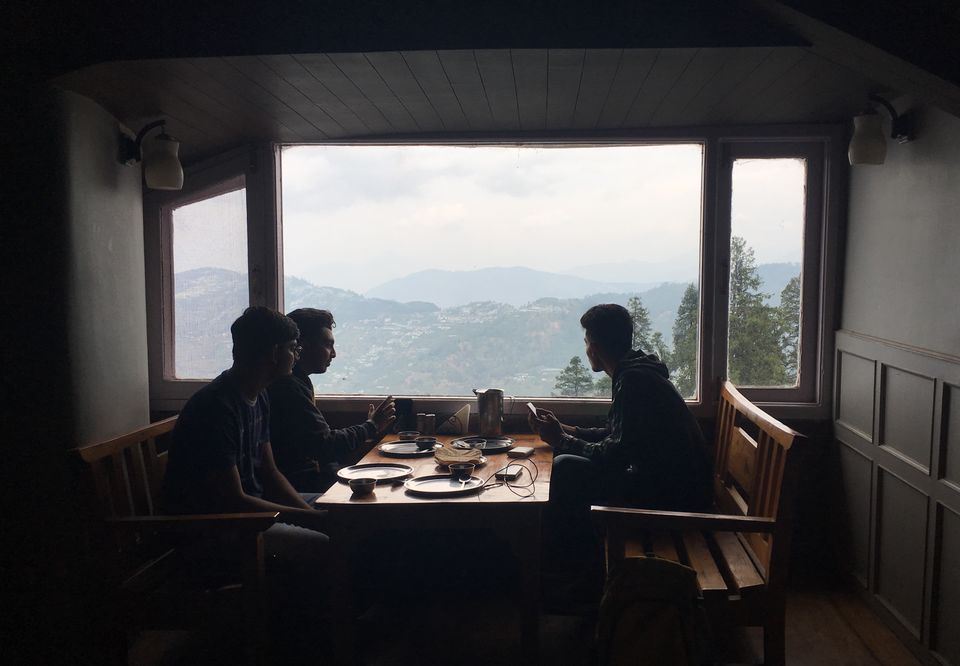 Narkanda is about 60 kms from Shimla and takes about 3 hours. Board the bus after breakfast and reach Narkanda before noon. The 3 hours ride is totally worth in, even better if you get a window seat.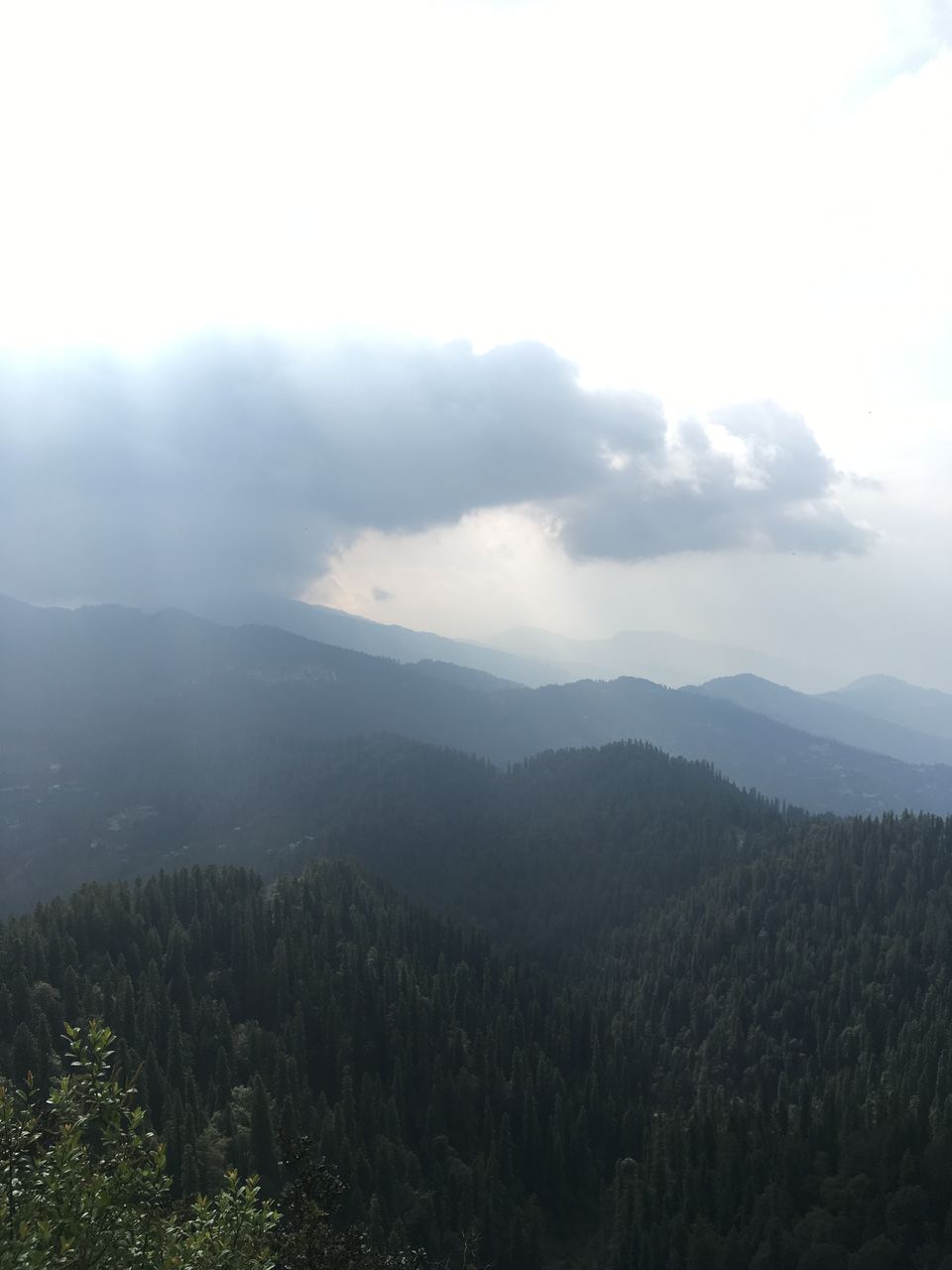 Hatu-Peak: A 5-6 hour trek (up & down) to the much talked about peak around the area. The peak has been developed a bit and also has Mahmaya temple built. You can also rent a car to go to the peak.

Tanu- Jibber Lake: Located at 9 kms from Narkanda, this lake is a peaceful place with an astonishing view.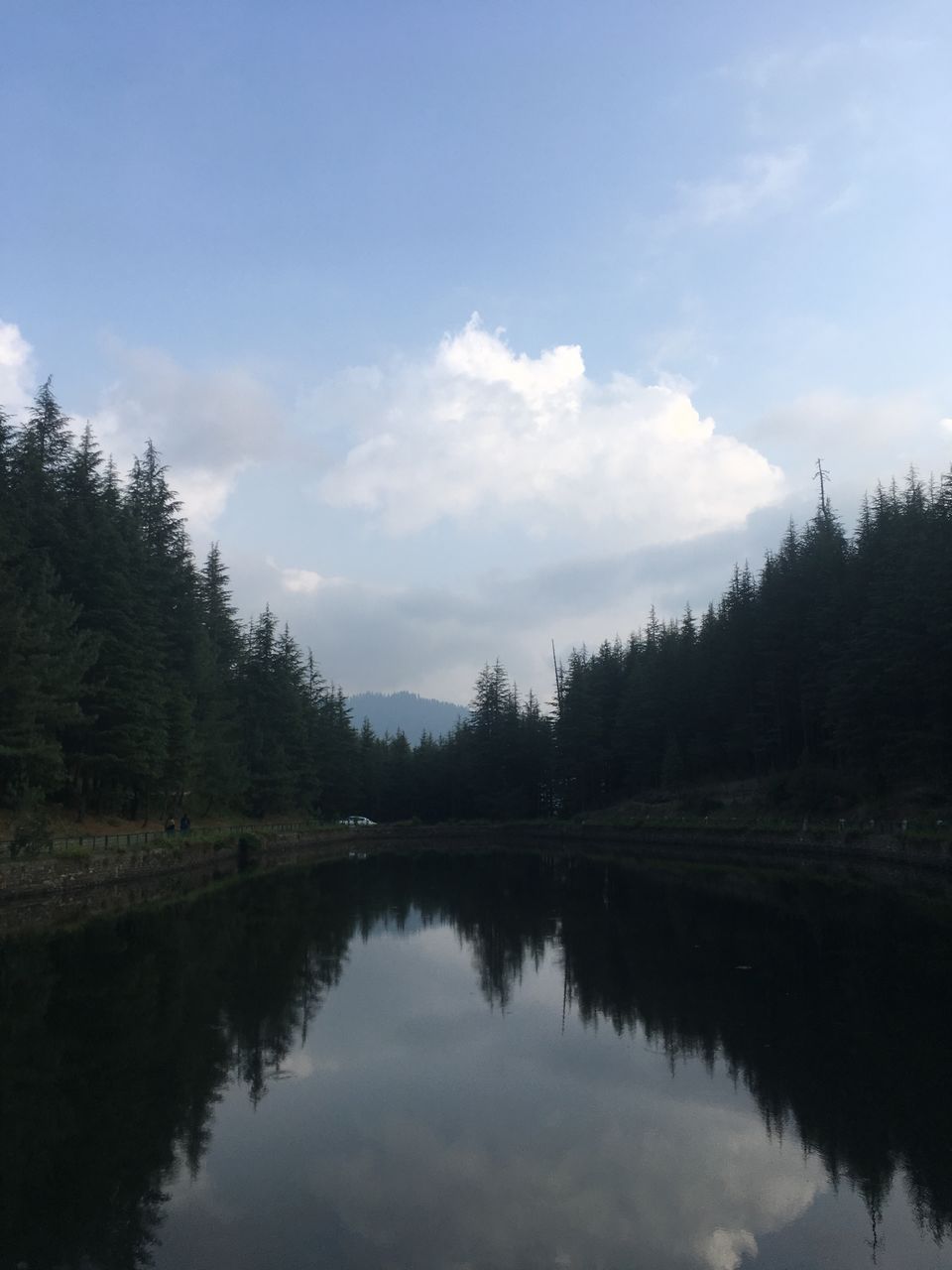 Staying: You can easily get a room with proper warm water supply for INR 500 a day.
Day 3 | Narkanda - Sangla - Chitkul

It is a really long ride traveling from Narkanda to Sangla/Chitkul. I suggest it'd be good to leave early. Sangla is about 180 kms from Narkanda and the journey took me about 8-9 hours. The drive through the Kinnaur valley along the Bipsa river is worth the hours though.
You can halt at Sangla for lunch and wander around a little. Citkul is further 25 kms from Sangla. You can hitch-hike to get to Chitkul, the last village of India.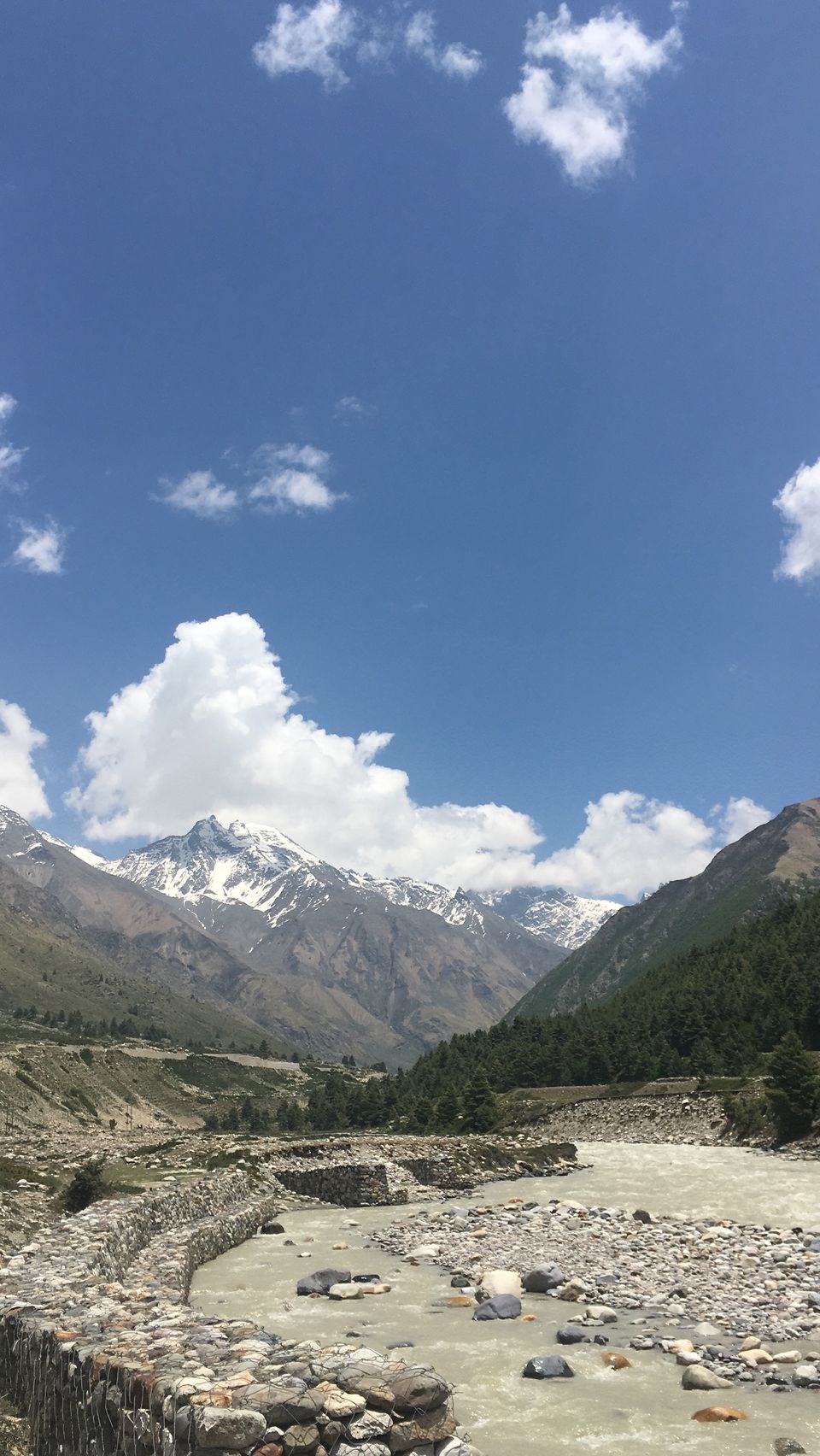 I personally find Chitkul to be the best place in Kinnaur valley. The soothing sound of river, snowcapped mountains and the enthralling sunsets, makes you never want to leave this place.
Staying: Various homestays are available from 500 INR onwards, but Zostel Citkul is an amazing place to stay all together. (You need to pre-book to stay in zostel, cause they are fully booked almost all of the time)

Day 4 | Chitkul - Kalpa
It is a short drive today. Kalpa is about 60 kms from Chitkul and takes about 3 hours. You need to ask the locals for the timings of the bus.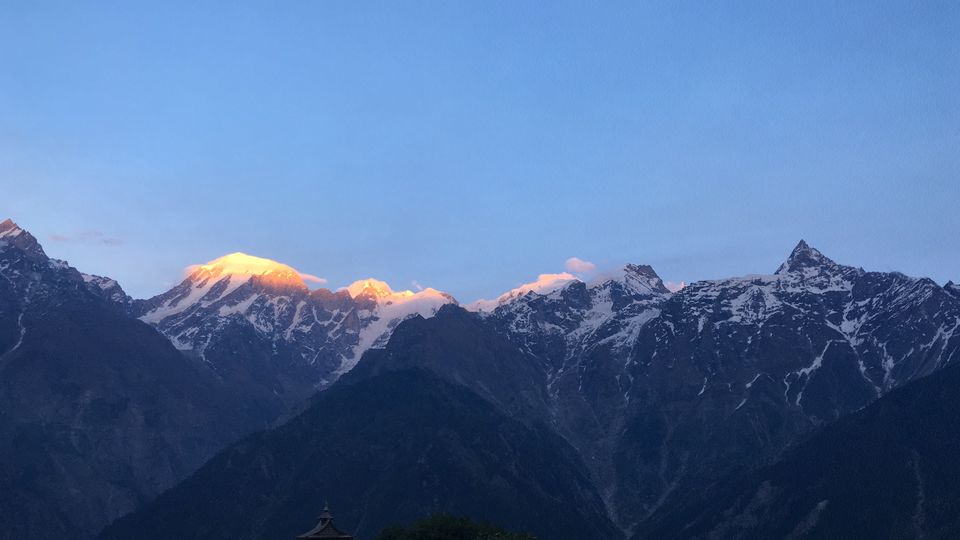 Surrounded by the Kinner Kailash on a side, you can feel living literally in the clouds. And the sunset feels like opening a gift.
Staying: Homestays are easily available from INR 700-800.
Day 5 | Kalpa - Nako - Geyu Mummy - Tabo
Watch the sunrise over Mt. Kinner Kailash in Kalpa and leave as early as possible. It is a long drive but the scenery en route Hindustan Tibet Highway is completely worth it.
Kalpa to Nako is about 100 kms and takes about 4-5 hours. Halt at Nako for lunch and visit the Nako lake if you have time.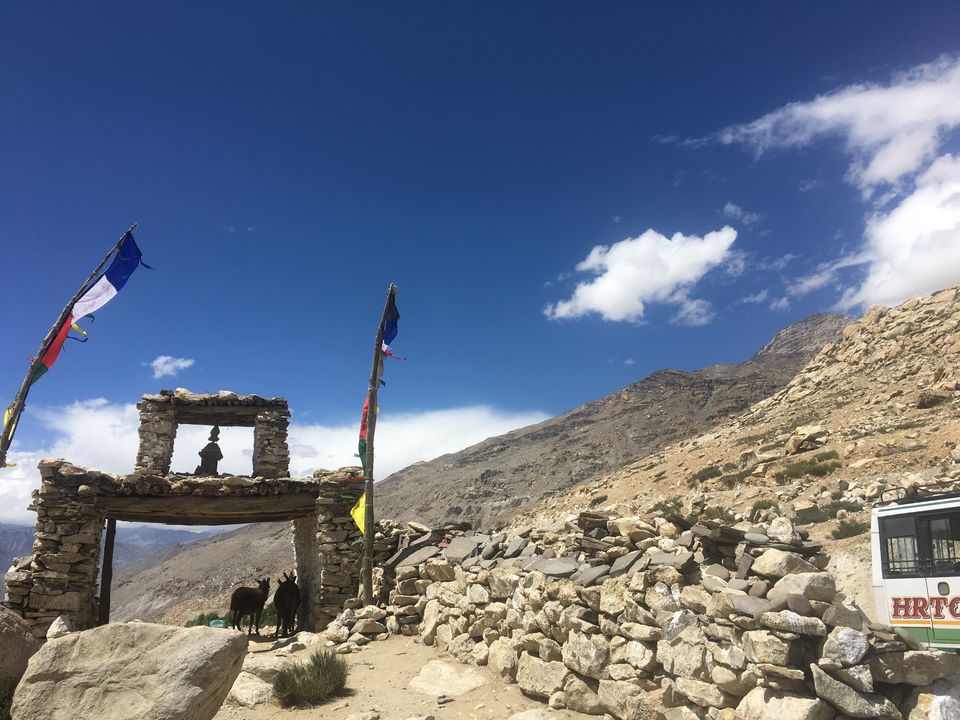 If you are not tight on schedule than you may spend the rest of the day at Nako and continue with the trip the next day. If you are staying overnight at Nako, do visit Khab, to see the confluence of Spiti and Sutluj river.
Travelling 30 kms from Nako, you'd enter Spiti Valley from the Sumdo checkpoint.

Detour towards Geyu village, which is about 10 kms from Sumdo check point. Geyu village is famous for the 500-year-old mummy there.
You'd come back to Sumdo ckeck point and continue to move towards Tabo. Sumdo to Tabo is about 30 kms and takes around 2 hours.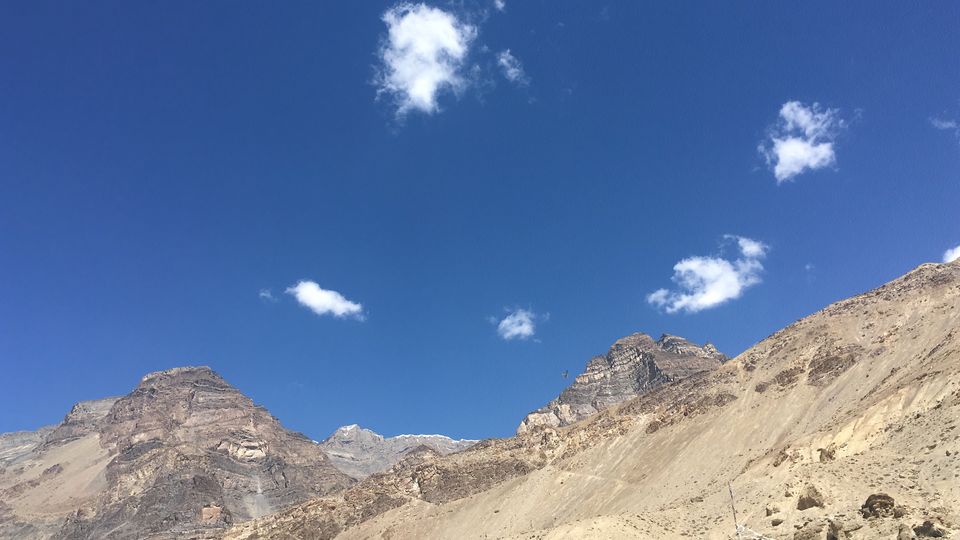 Tabo would be your destination for the day. A small and really quiet village with monasteries and Buddhism vibes around. Spend your day walking around the village, exploring and knowing the locals.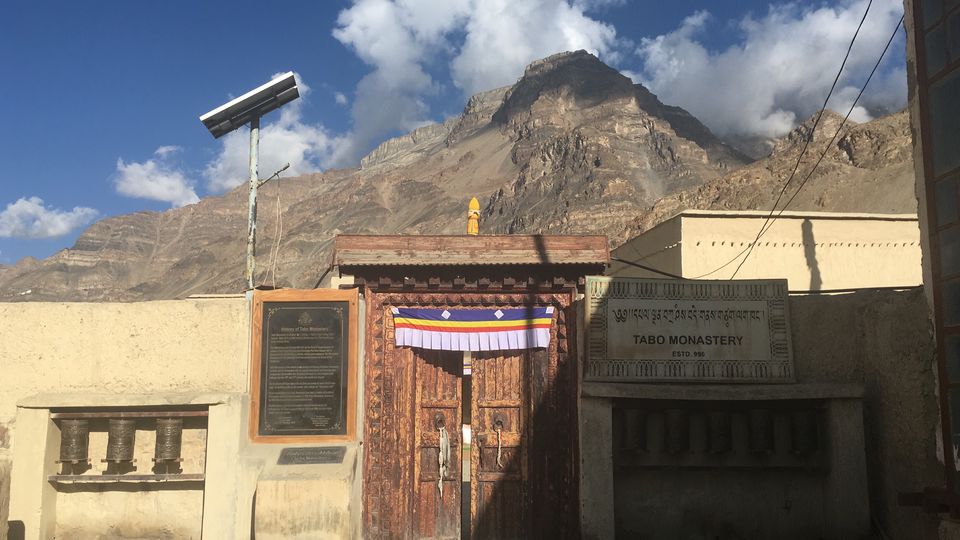 Visit the oldest monastery of Spiti, the Tabo Monastery. It is over 1000 year old monastery, Established in 996.
Staying: Homestays and hostels are available from INR 500. The monastery also has a guest house with rooms starting from INR 800.
Day 6 | Tabo - Dhankar - Mud Village (Pin Valley)
Leave for Dhankar after Breakfast. Tabo to Dhankar is about 30 kms, takes 2 hours. You can catch the morning bus or can hire a vehicle from Tabo itself.
Visit the Dhankar Monastery, the King's palace and have lunch at the local food places. Trek to the Dhankar lake, along the spiti river, takes about 1.5 hours uphill. The trek provides some gorgeous views of the village and monastery below. The lake has its own calm and peace, clear water and snow-capped mountains with heards of yaks and cows walking around.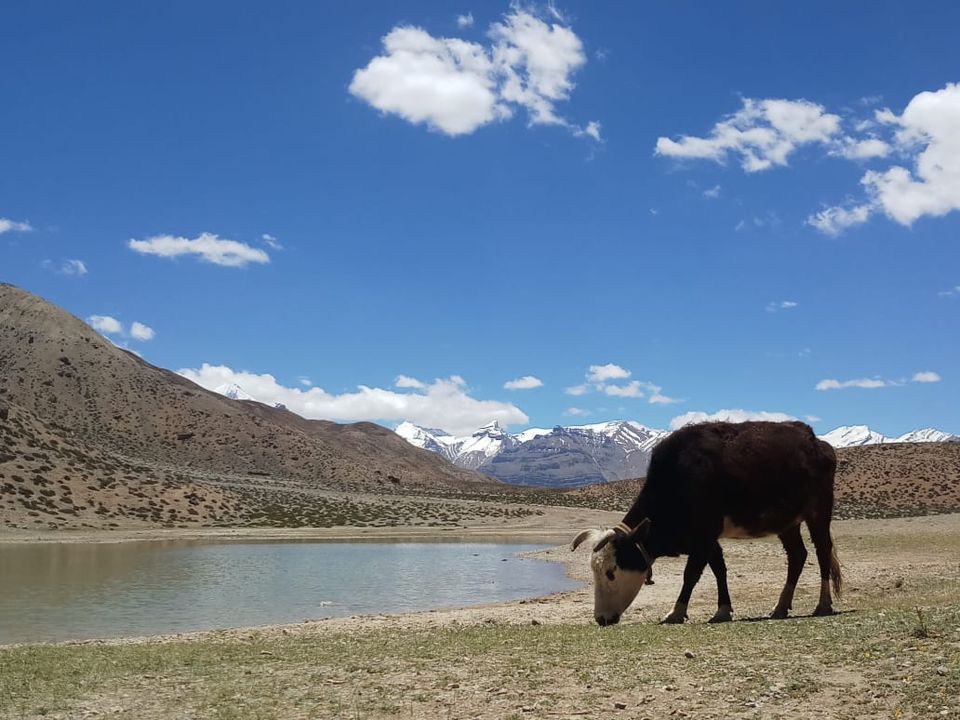 Leave for Pin Valley post lunch. Pin valley is about 30 kms from Dhankar. Visit Kungri monastery and sangam village on the way to Mud. Overnight at Mud Village. Enjoy the night view with zillions of stars and if lucky, you could witness the milky way.
Day 7 | Mud Village - Kaza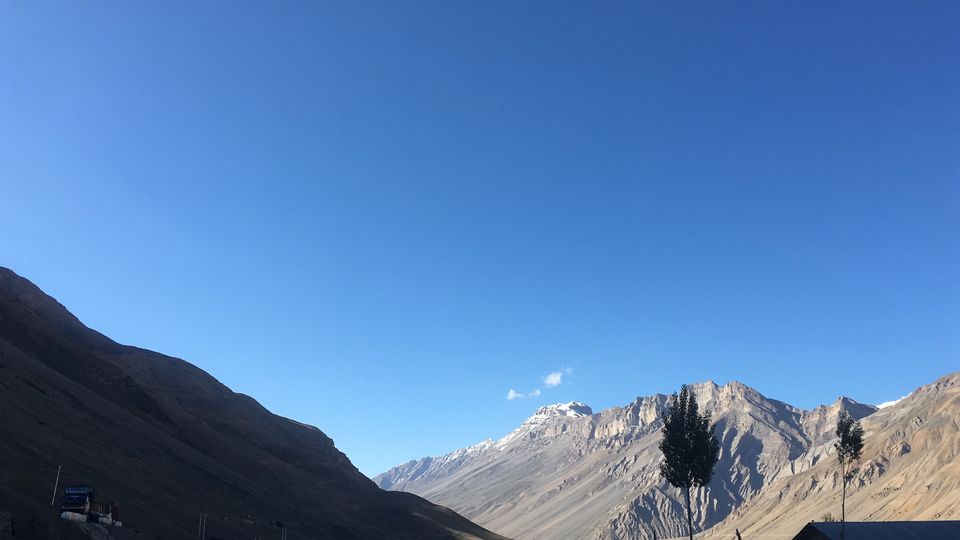 Mud village to Kaza is around 25 kms, takes about 2 hours. Kaza is the administrative capital of Spiti. Explore the streets of the heart of Spiti. Take a walk near Spiti river and feel the thrills of just being alive.

Spend the evening at some beautiful cafe listening to music or watch a movie at a nearby movie place. Enjoy the clear night skies and dozens of shooting stars.
Staying: Homestays are available from INR 500 onwards. Hostels and guest houses are also an option in Kaza.
The journey further from Kaza upto Manali through Komik, Hikkim, Langza, Key Monastery, Kibber, Chandrataal and Rohtang would be continued in the Part-2 of this article, which shall be uploaded very soon.