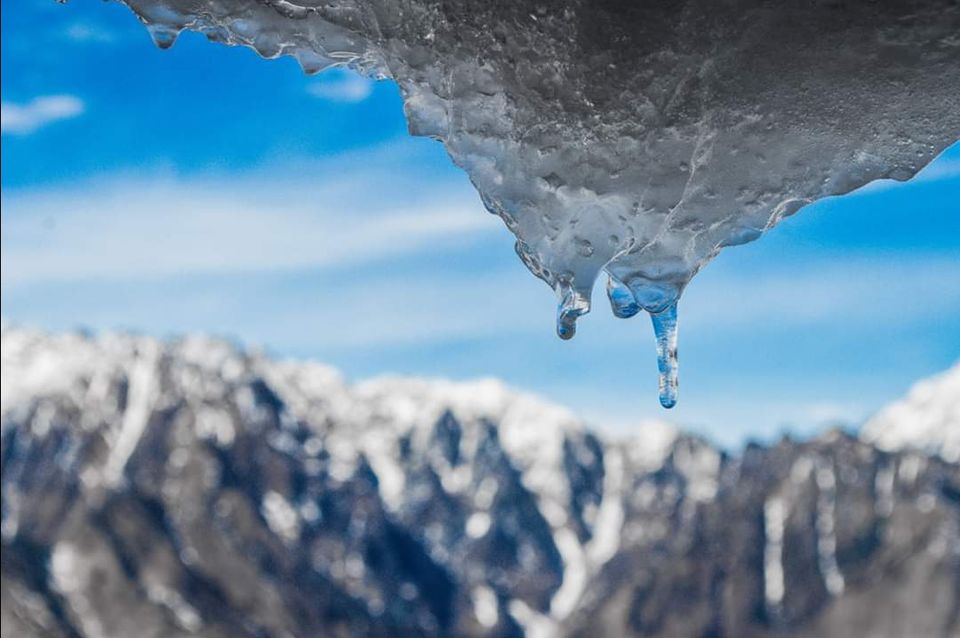 Boarded an HRTC AC bus from ISBT kashmiri gate at night and reached Manali in the morning. Checked into my favorite place in manali, Kia camps. The campsite is beside river beas and have a lot of adventure facilities (free of cost). After refreshing myself, I went to the Mall Road for breakfast. Mall road, Manali is famous for the variety of food joints it holds. I had already booked a car for Solang valley and Rohtang pass the previous day. Post breakfast the car driver picks me up and we started moving towards solang valley. It cost me Rs. 2800. On the way I picked up some snow cloths and gumboots on rent for INR 1000 which also included a sking session in solang.
Solang is at a distance of 15 kms from Manali. It's takes roughly 40-45 minutes to reach there. It's always quite crowded with yaks, goats and tourists. Solang is a popular sking and para gliding destination. After sking in solang, I moved towards Rohtang pass.
Rohtang pass is a high mountain pass in the Pir panjal ranges and it connects kullu and lahual with spiti. It is 52 kms away from Manali. The high altitude makes this place colder than solang and Manali. It is 1 and a half hour away from solang valley. The pass is open from may to november.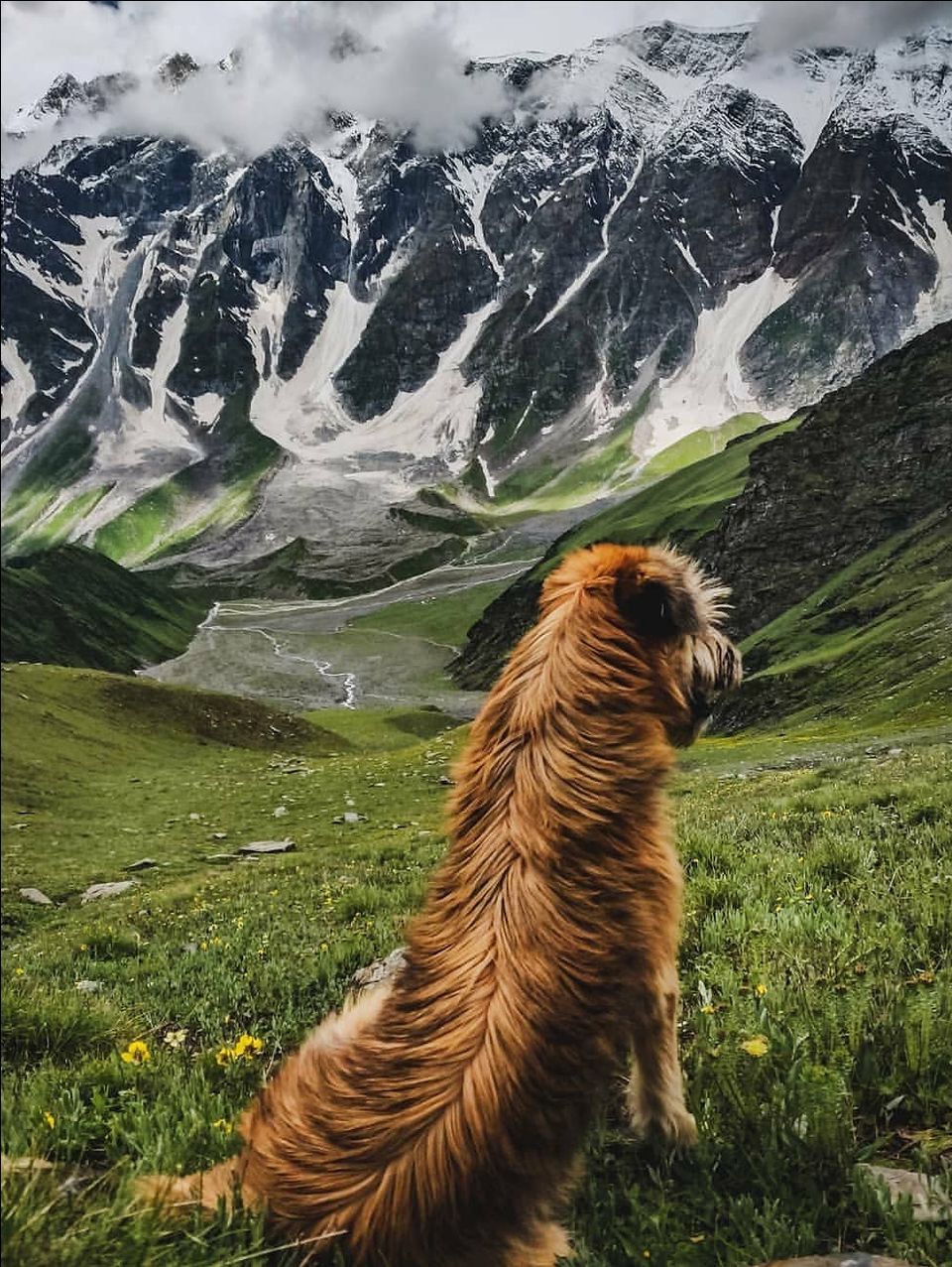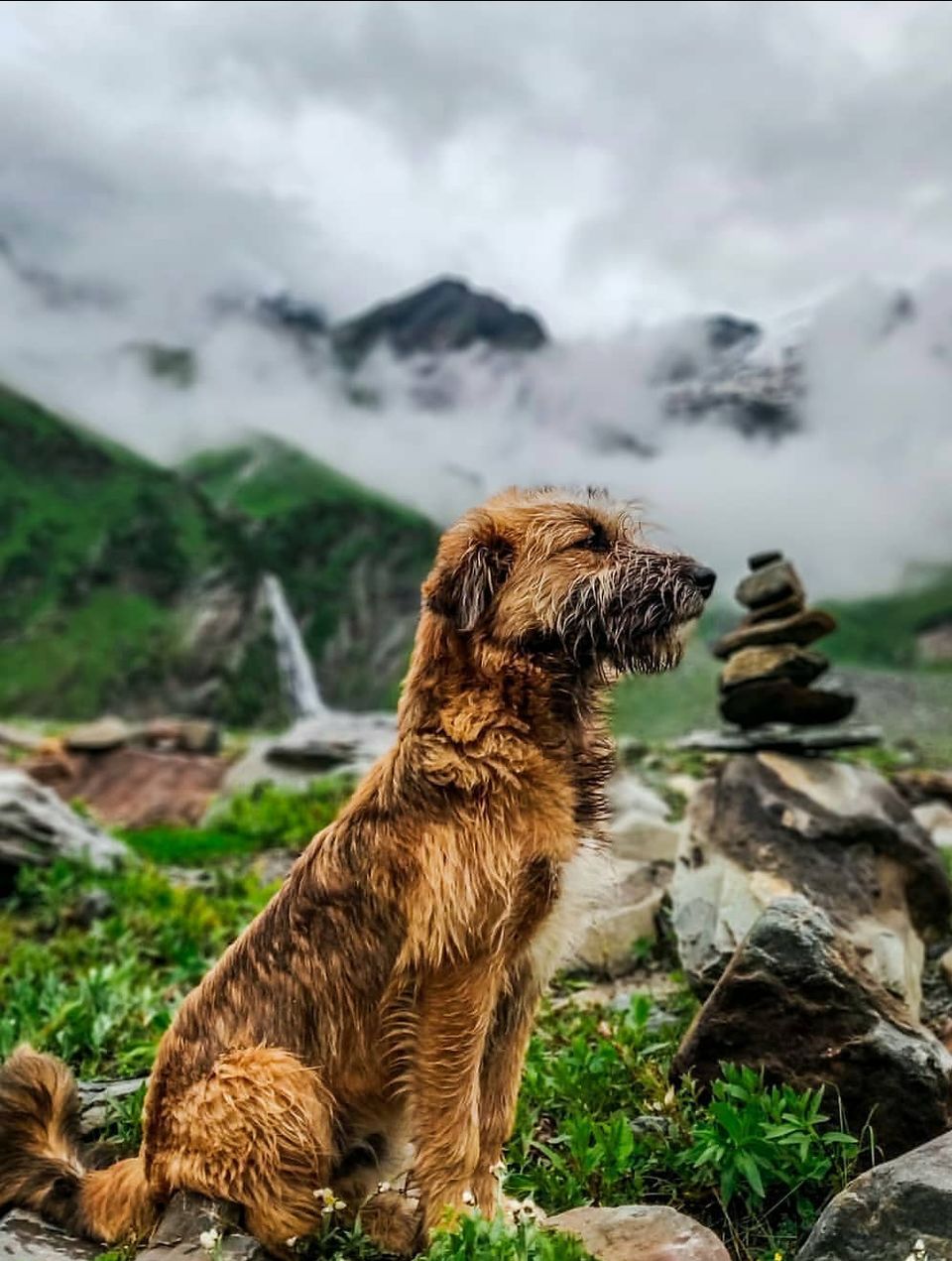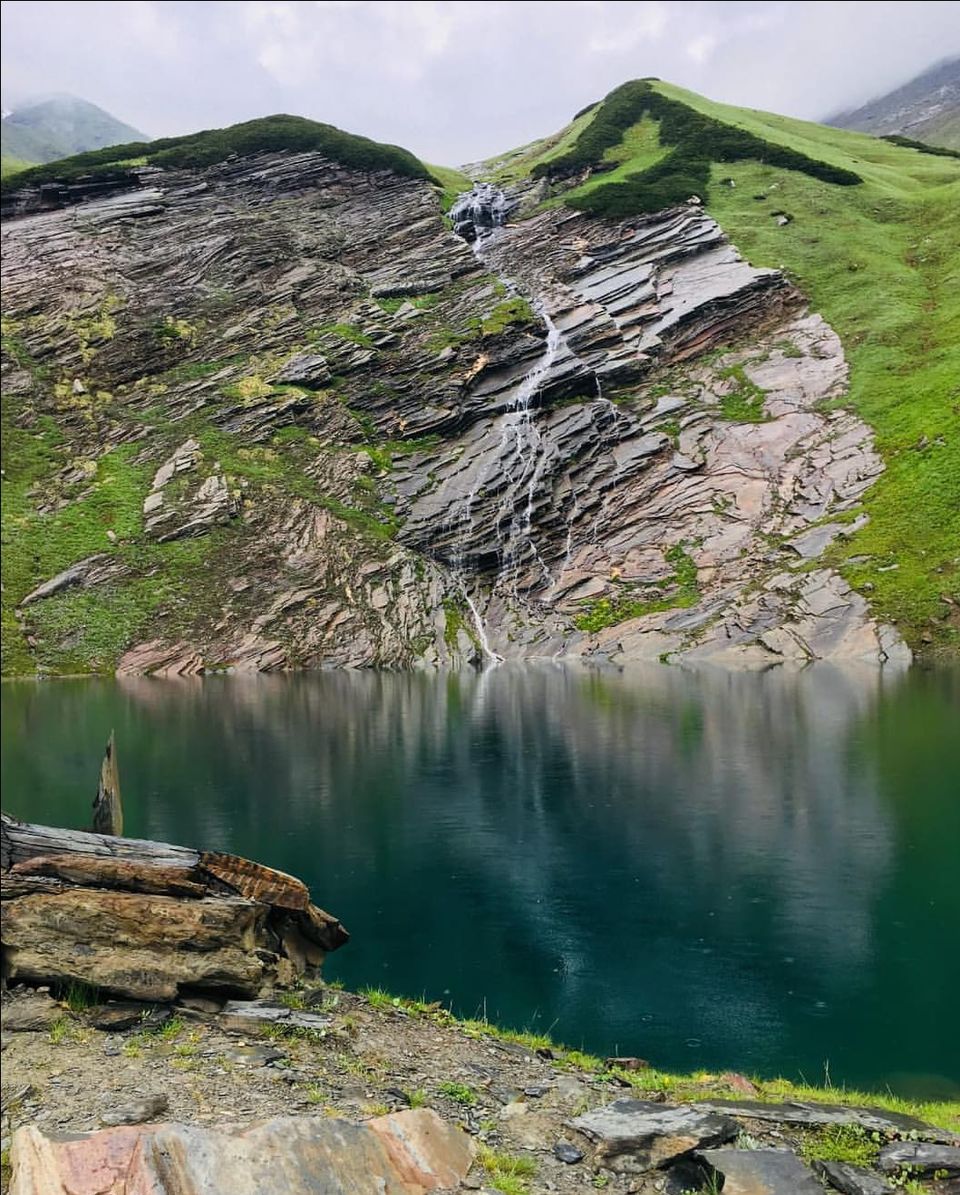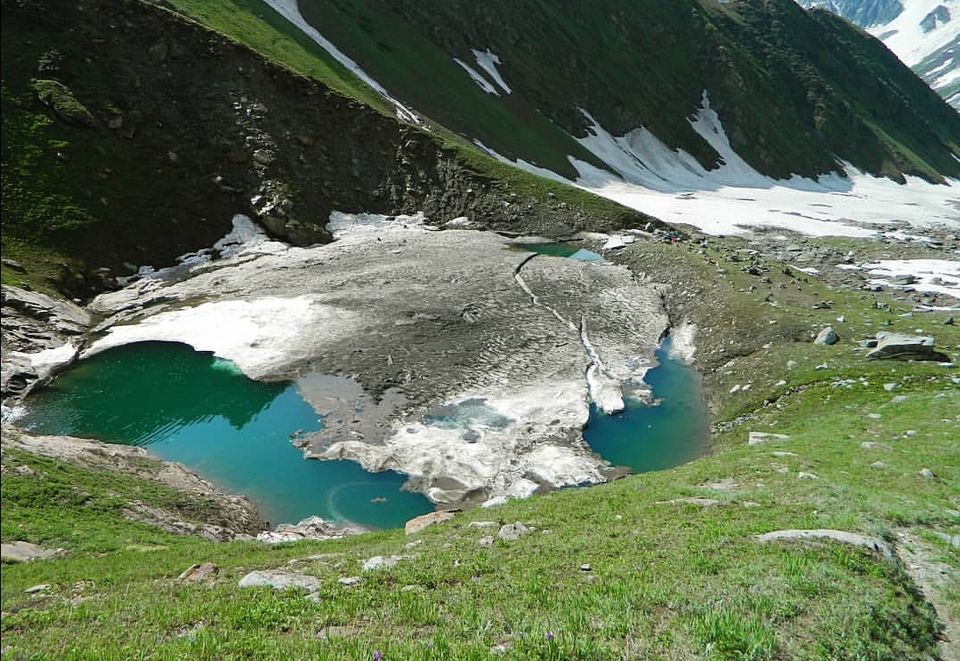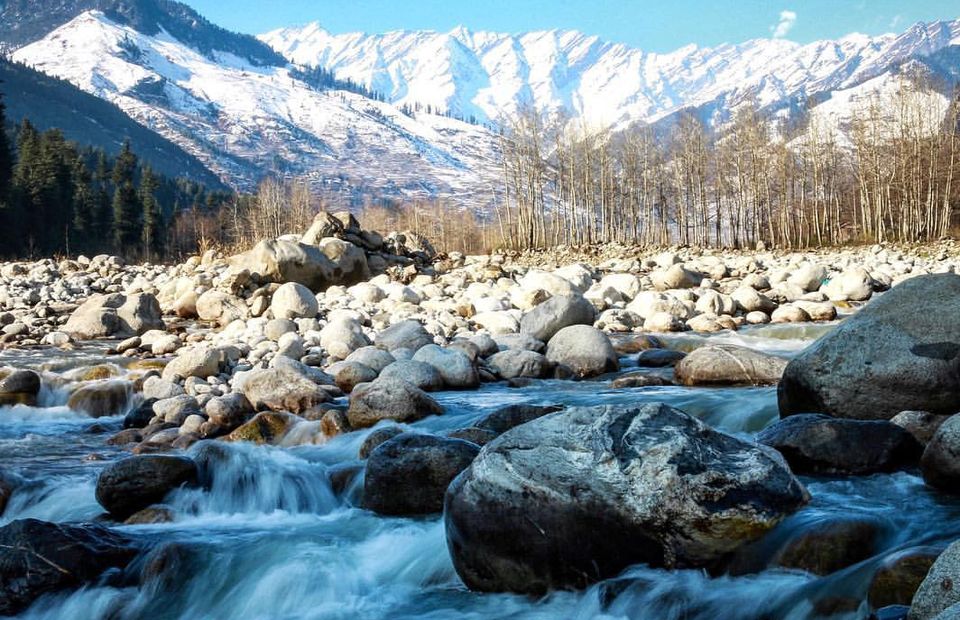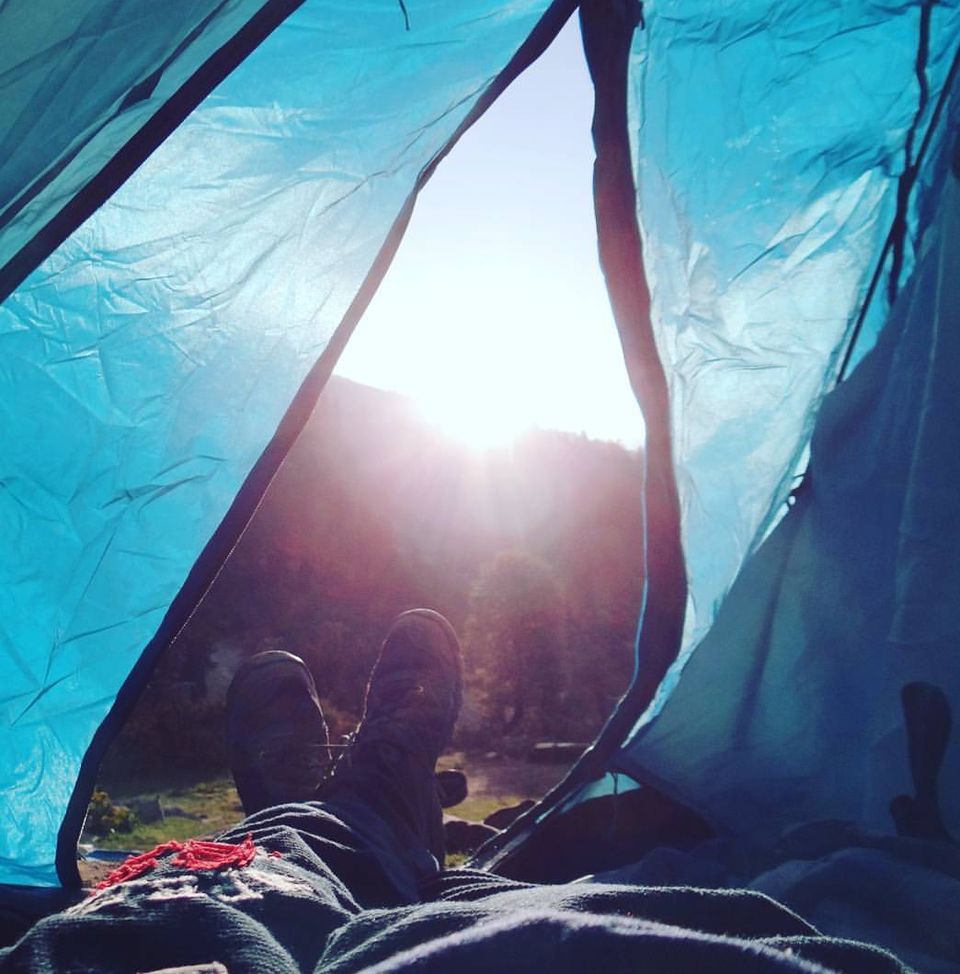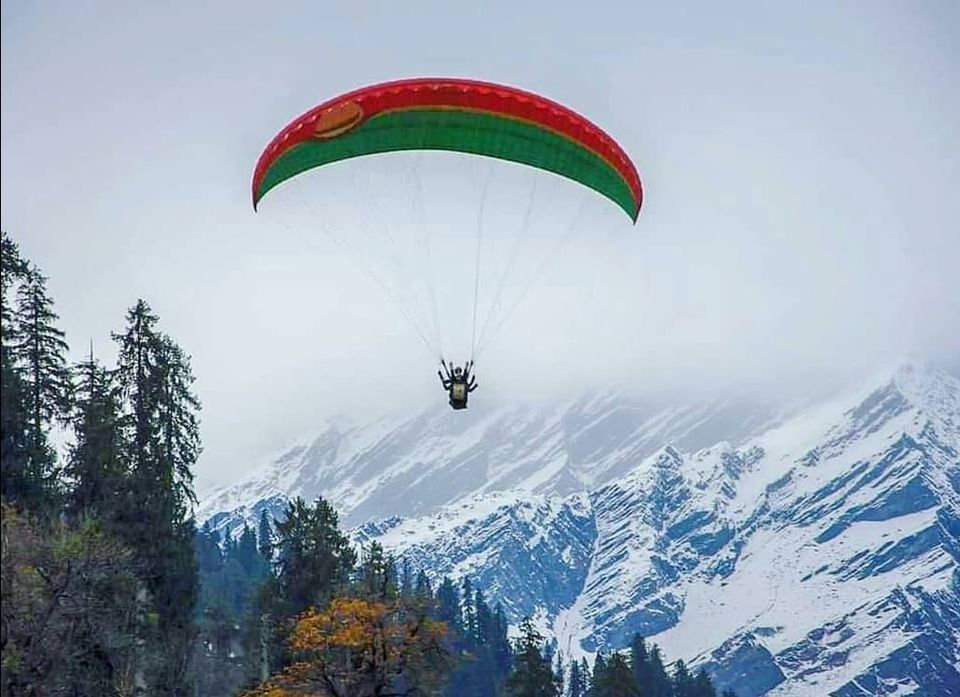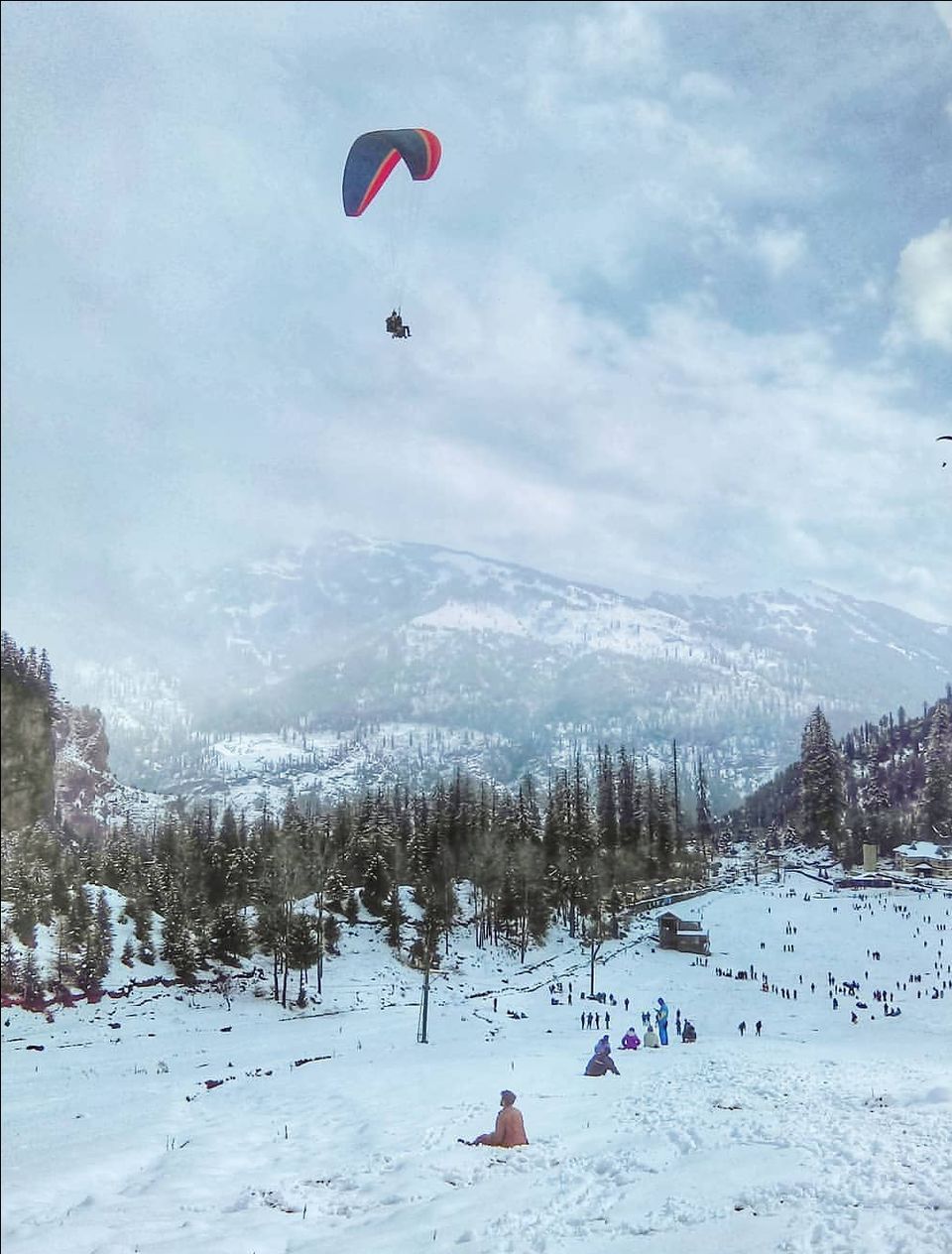 Snowfall in Manali city in the month of November is rare. But it was one of those days when mother nature is delighted. Woke up to a snow paradise. Post breakfast at the camp site I shared a taxi for Hampta pass. It costs Rs. 250 per person. Also one has to rent clothes and boots on the way which further costs Rs. 400.
Hamta Pass lies at an altitude of 4270 m on the Pir Panjal range in the Himalayas. It is a small corridor between Lahaul's Chandra Valley and Kullu valley of Himachal Pradesh, India. The nomenclature of the trek was derived from Hamta Village, located below Sethan village.
One of the most scenic routes and 42 hair pin turns lead you to the Hampta pass. There was snow everywhere. Hampta village is famous for its local homemade liqour. I bought a 750 ml bottle for Rs. 200 and spent rest of my day idle.
In the evening the same taxi driver picked me up and I returned to manali.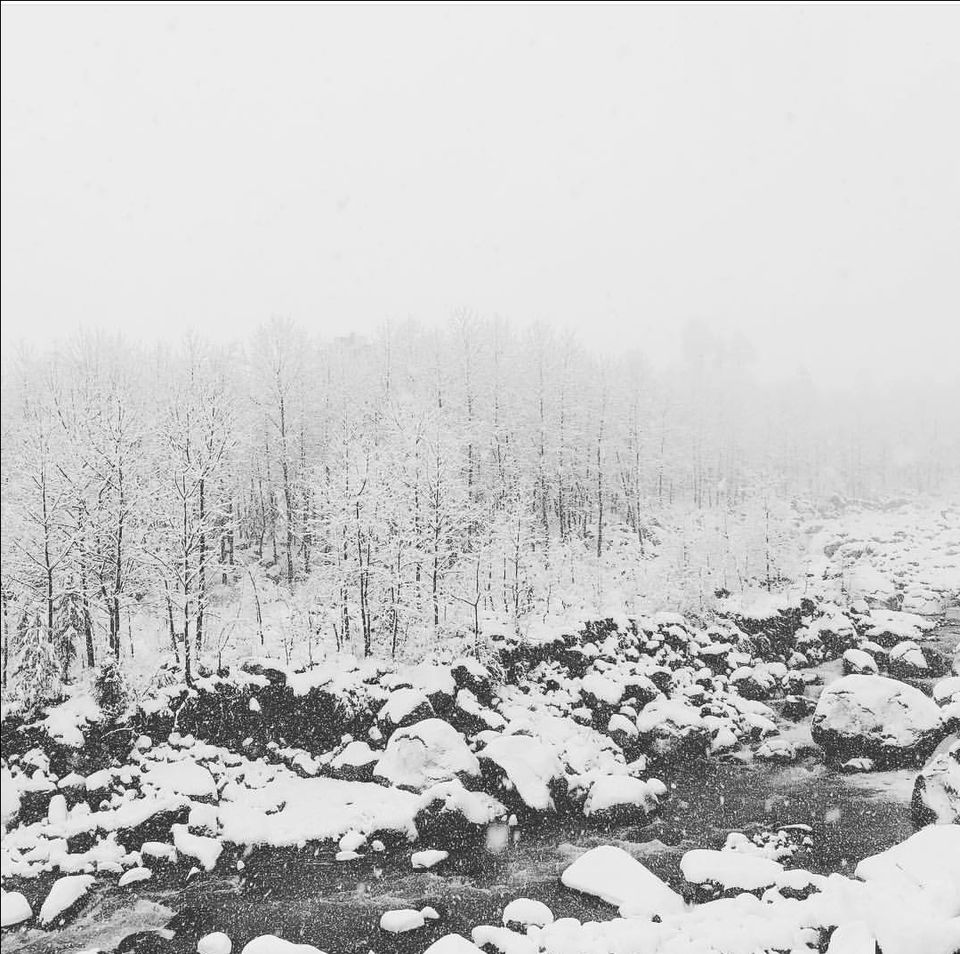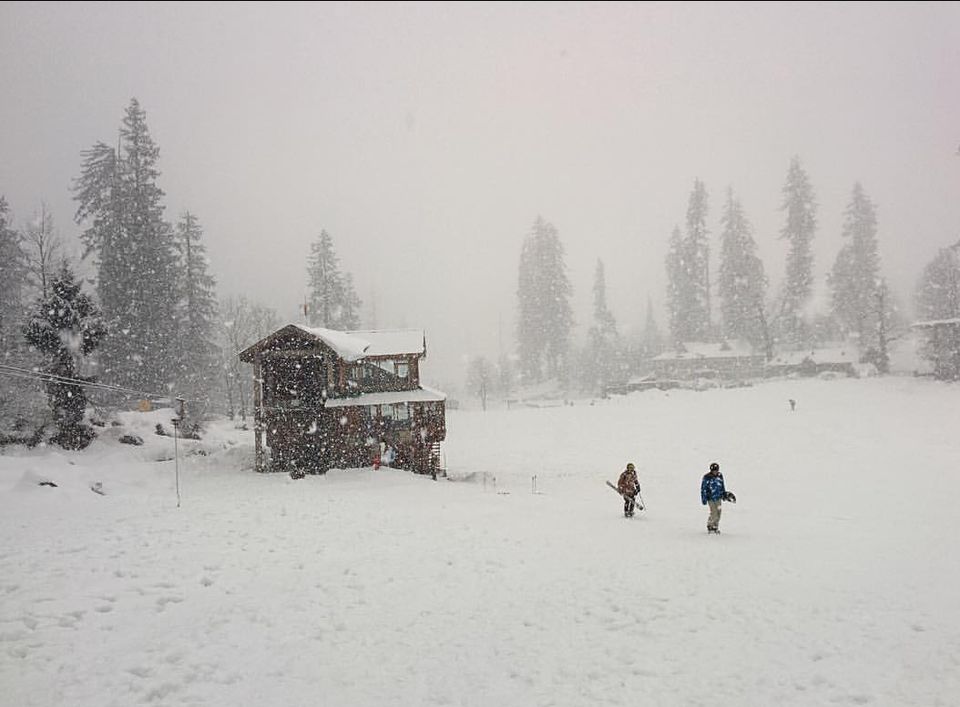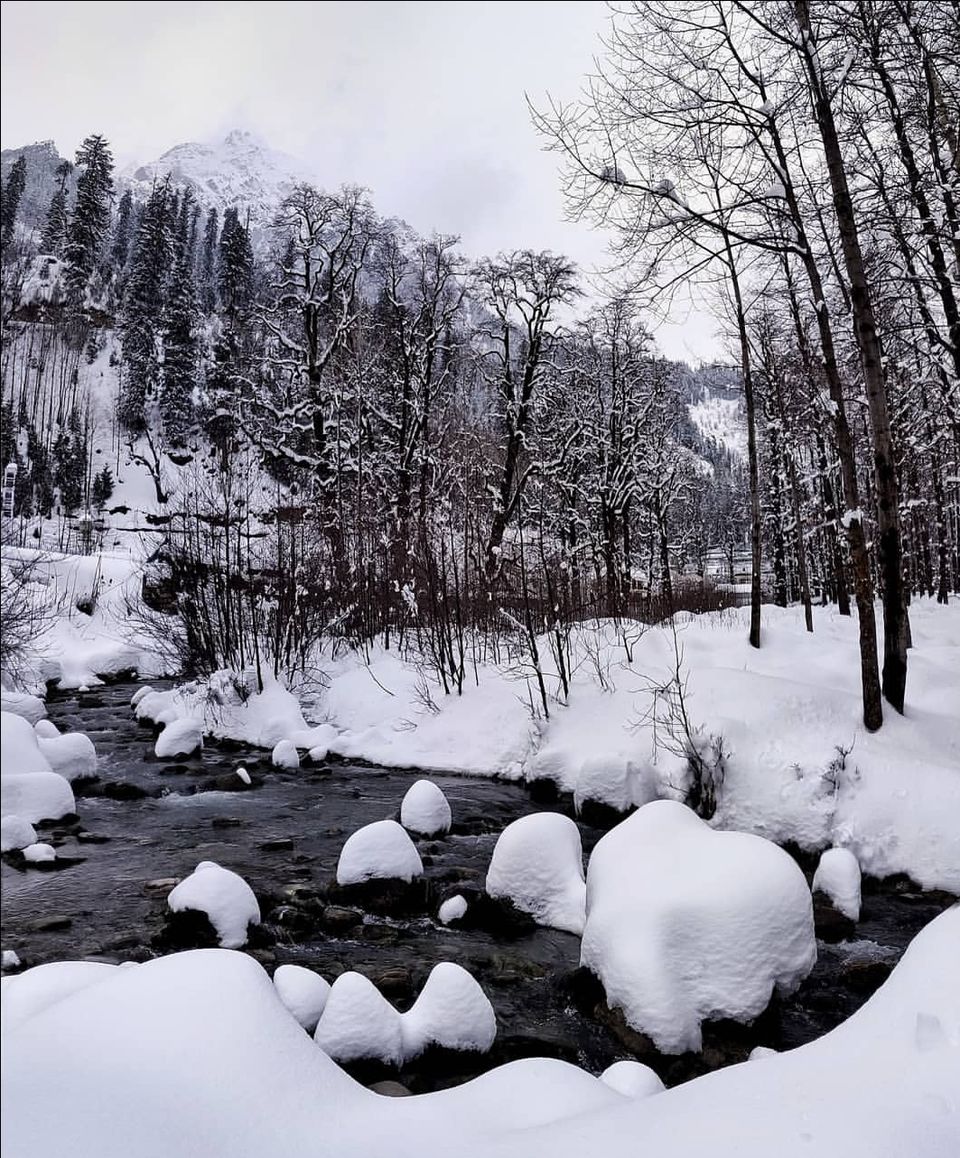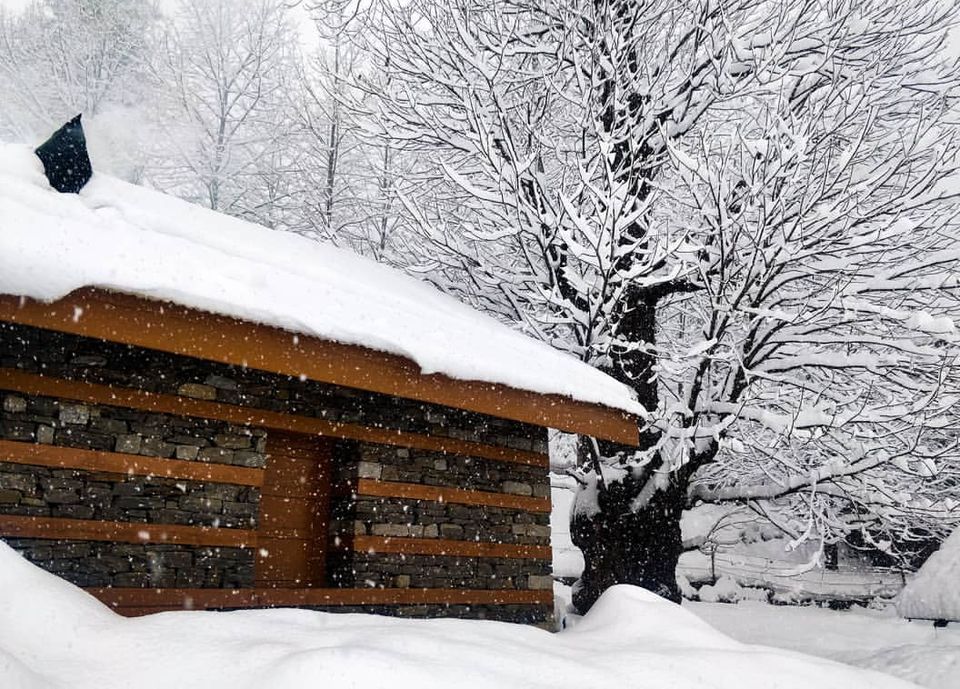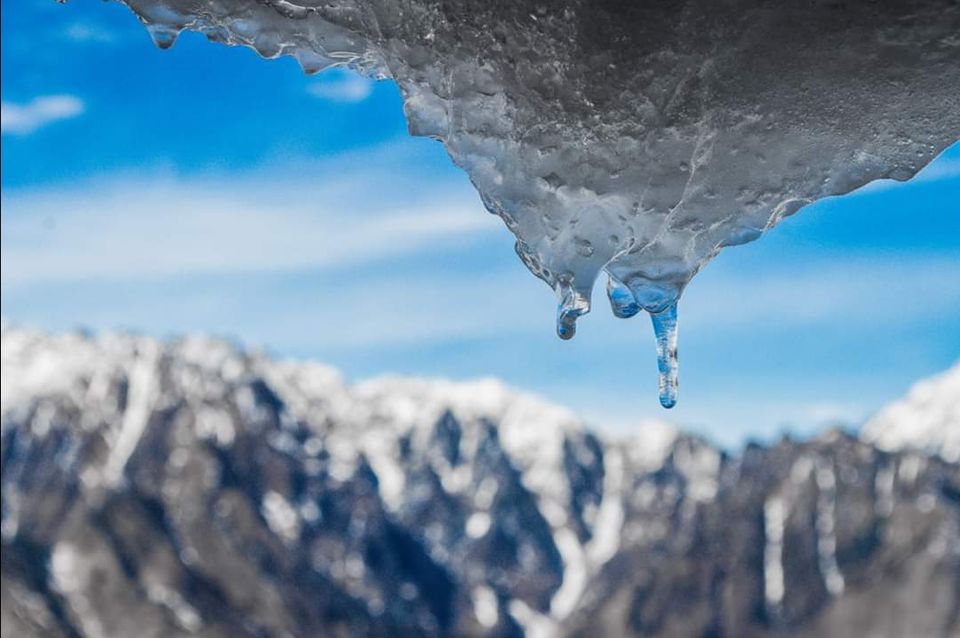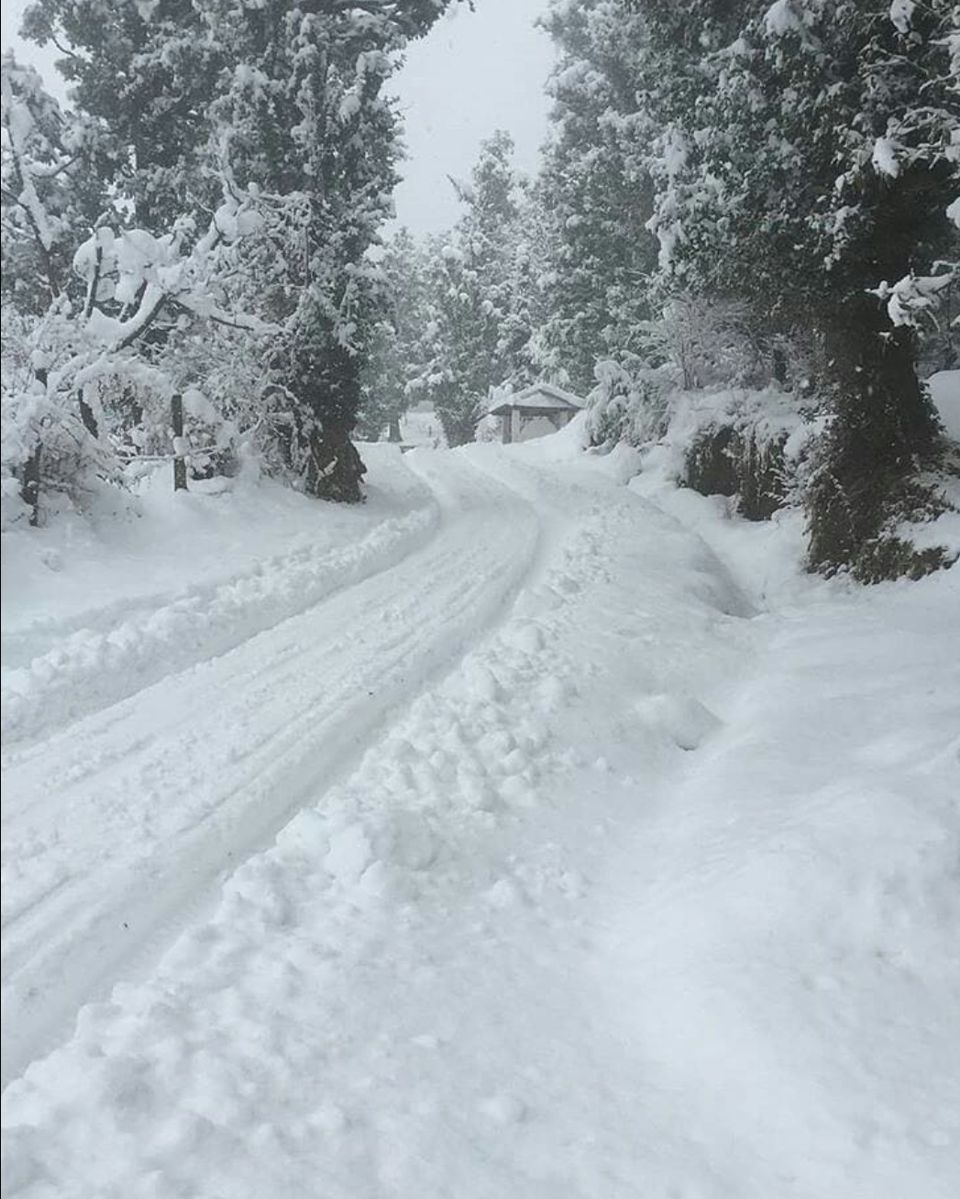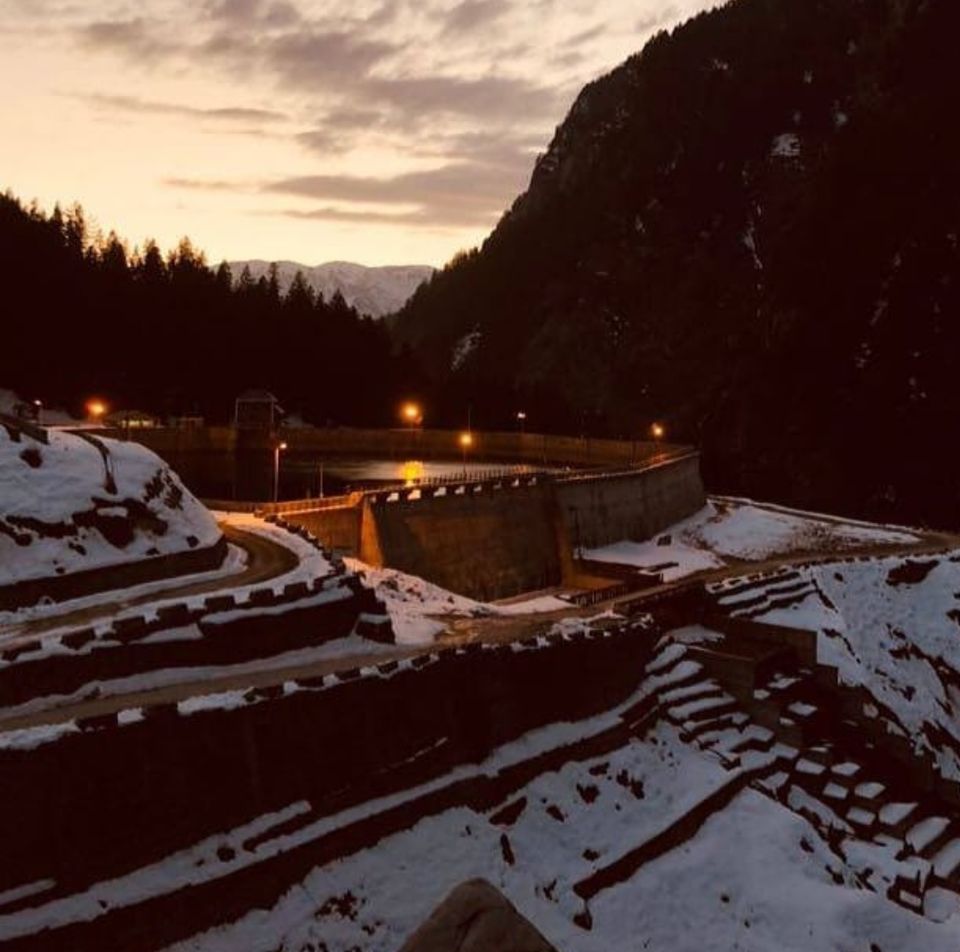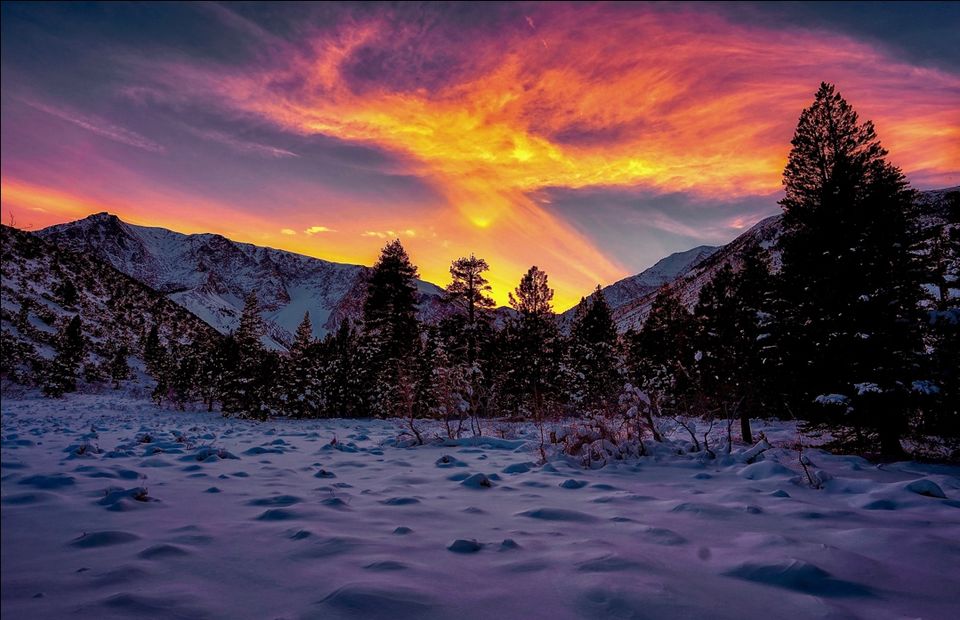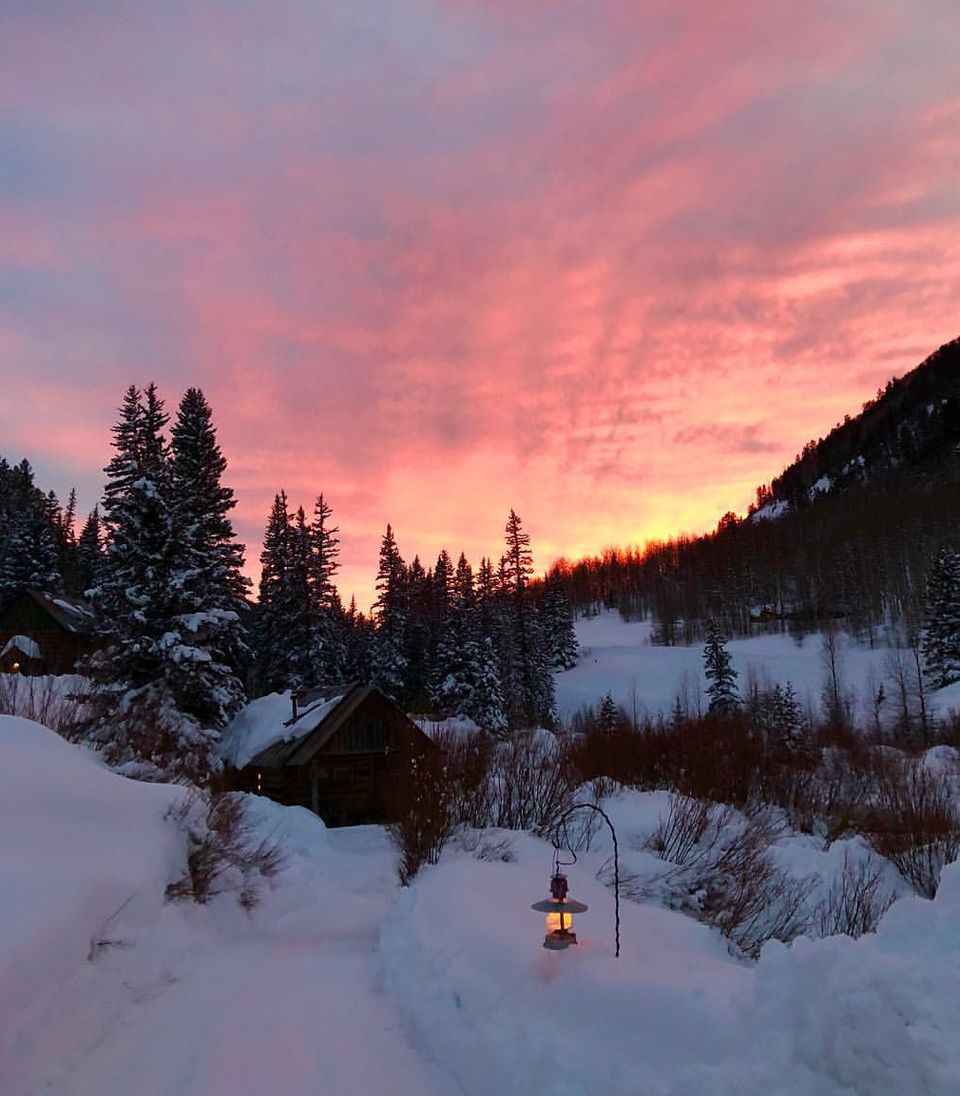 The next destination was Kasol. Left the campsite early in the morning and took a HRTC bus to Bhuntar. Bus fare from Manali to Bhuntar was Rs. 450. Kasol is 75 kms away from Manali and 18 kms from Bhuntar, it takes 4-5 hours to reach depending on the road conditions. On the way the bus halted in Kullu for lunch. Reached Bhuntar by the noon and took a shared taxi to kasol which costs Rs. 150 per person.
Reached kasol by 3 pm. Checked into a hotel and went to enjoy the evening at the parvati valley. From the confluence of the parvati river with the River beas, the Parvati Valley runs eastwards, through a steep-sided valley from the town of Bhuntar.
This river is noisy, cold and running fast. Sitting by the River and enjoying the moment attracts many peddlers who sell quality hash and sone times few more synthetic drugs. After spending the evening in serenity, I went back to the hotel.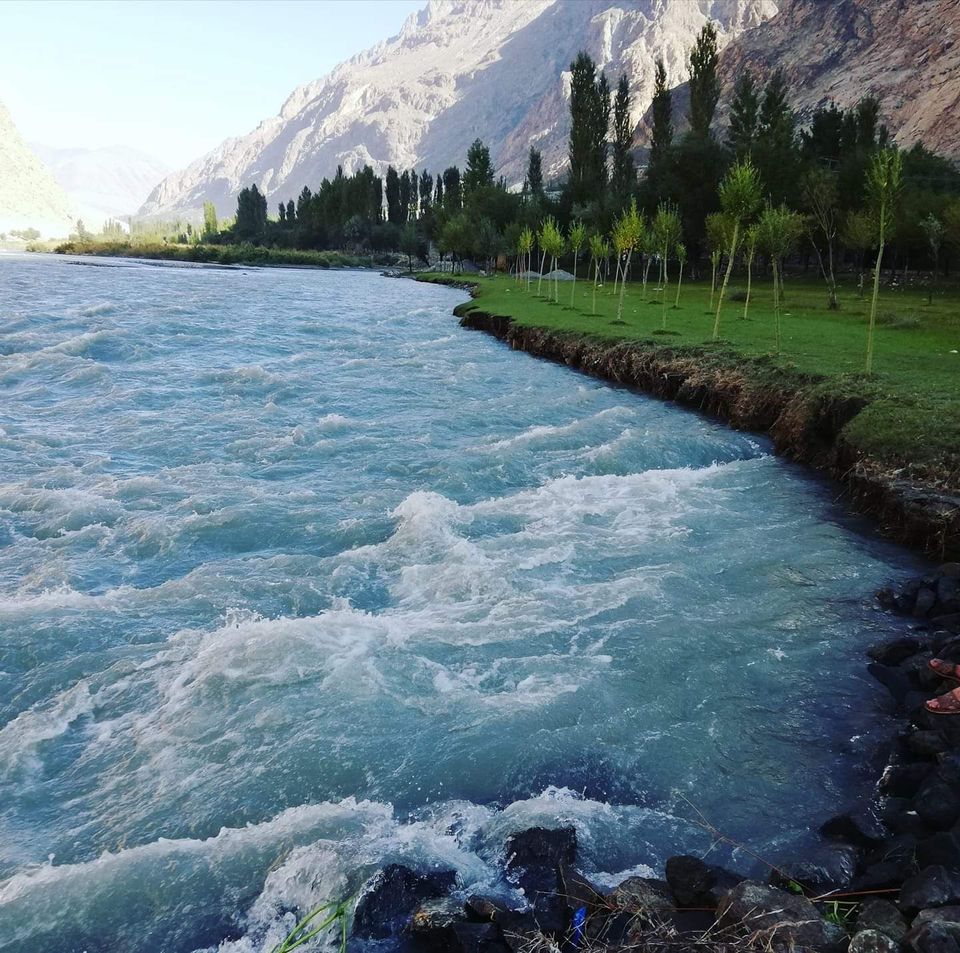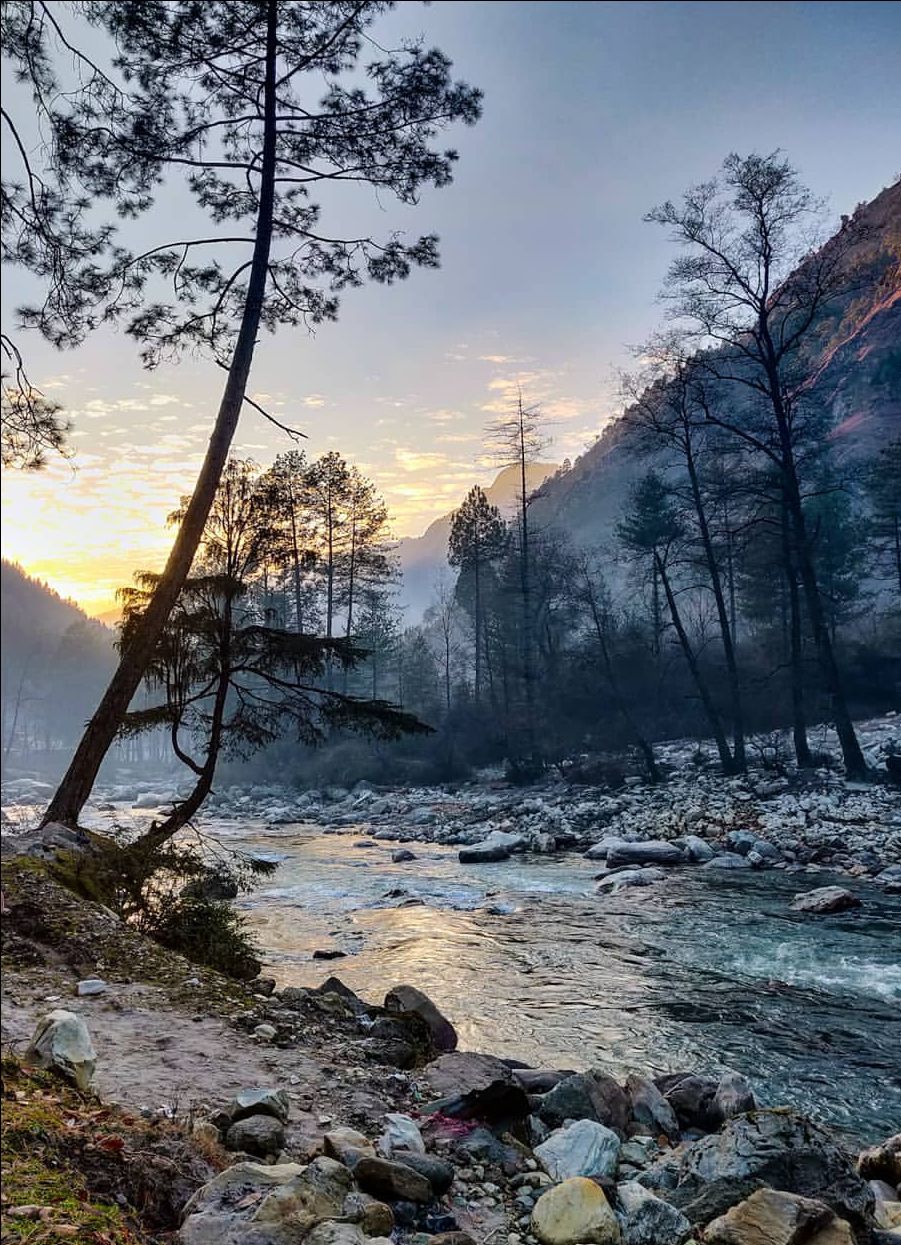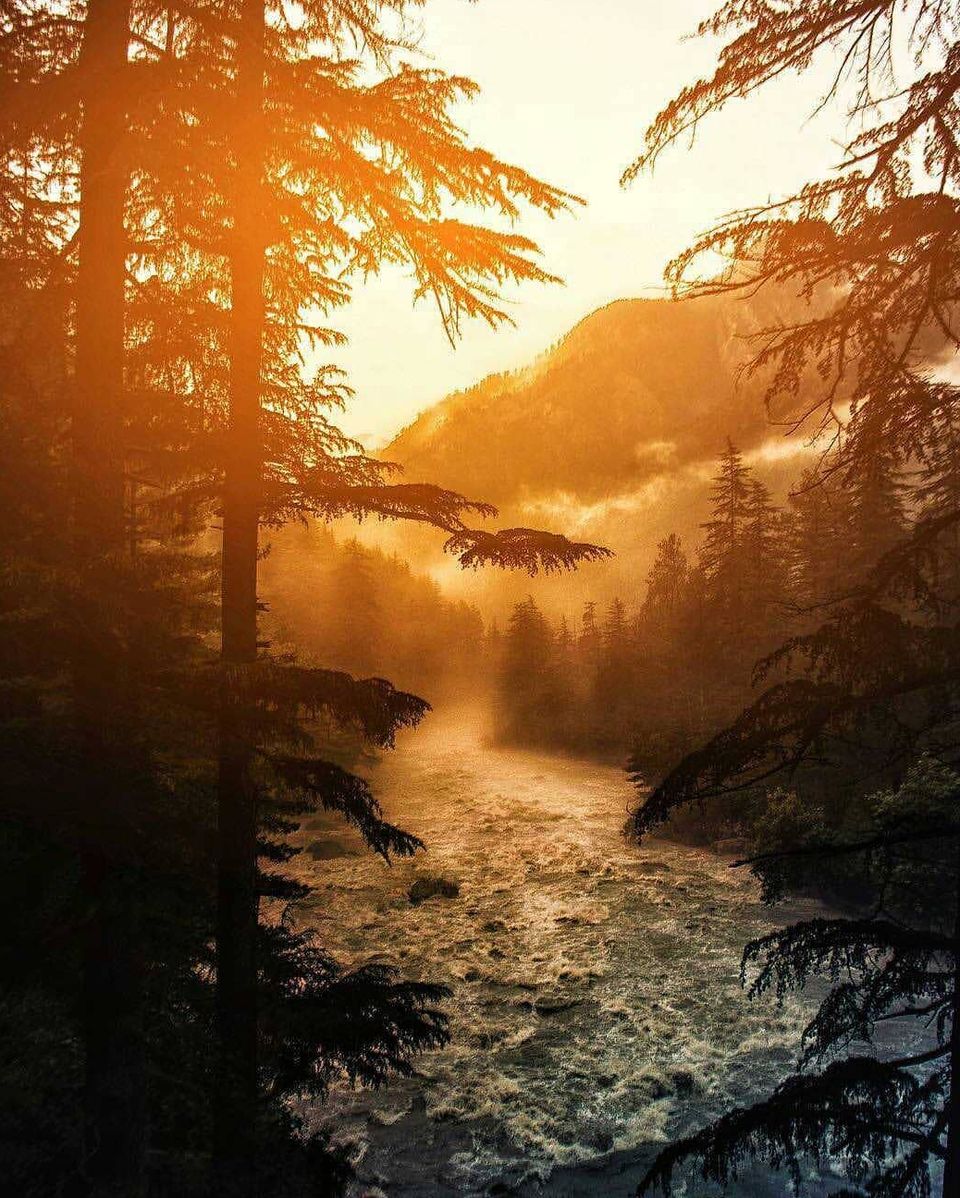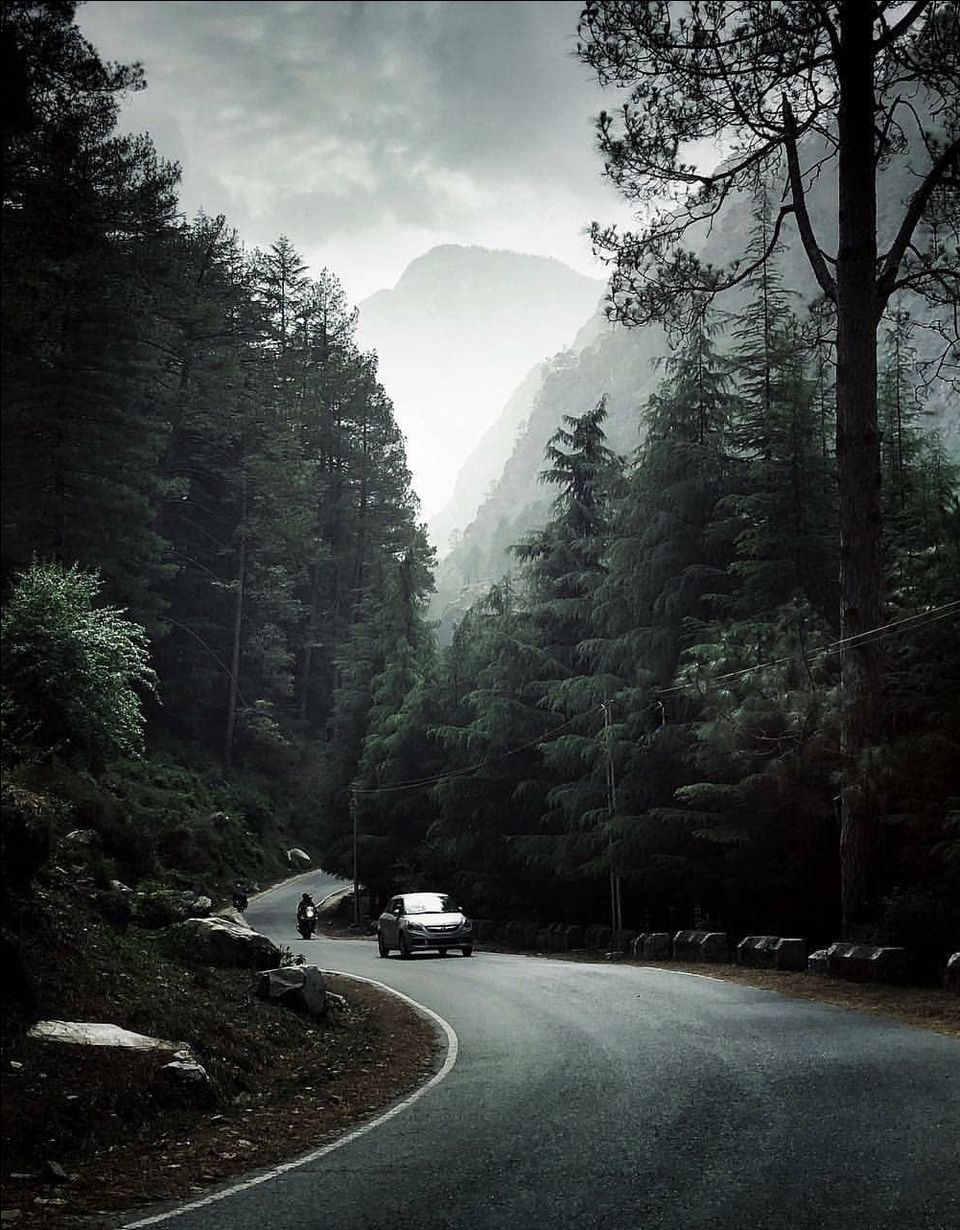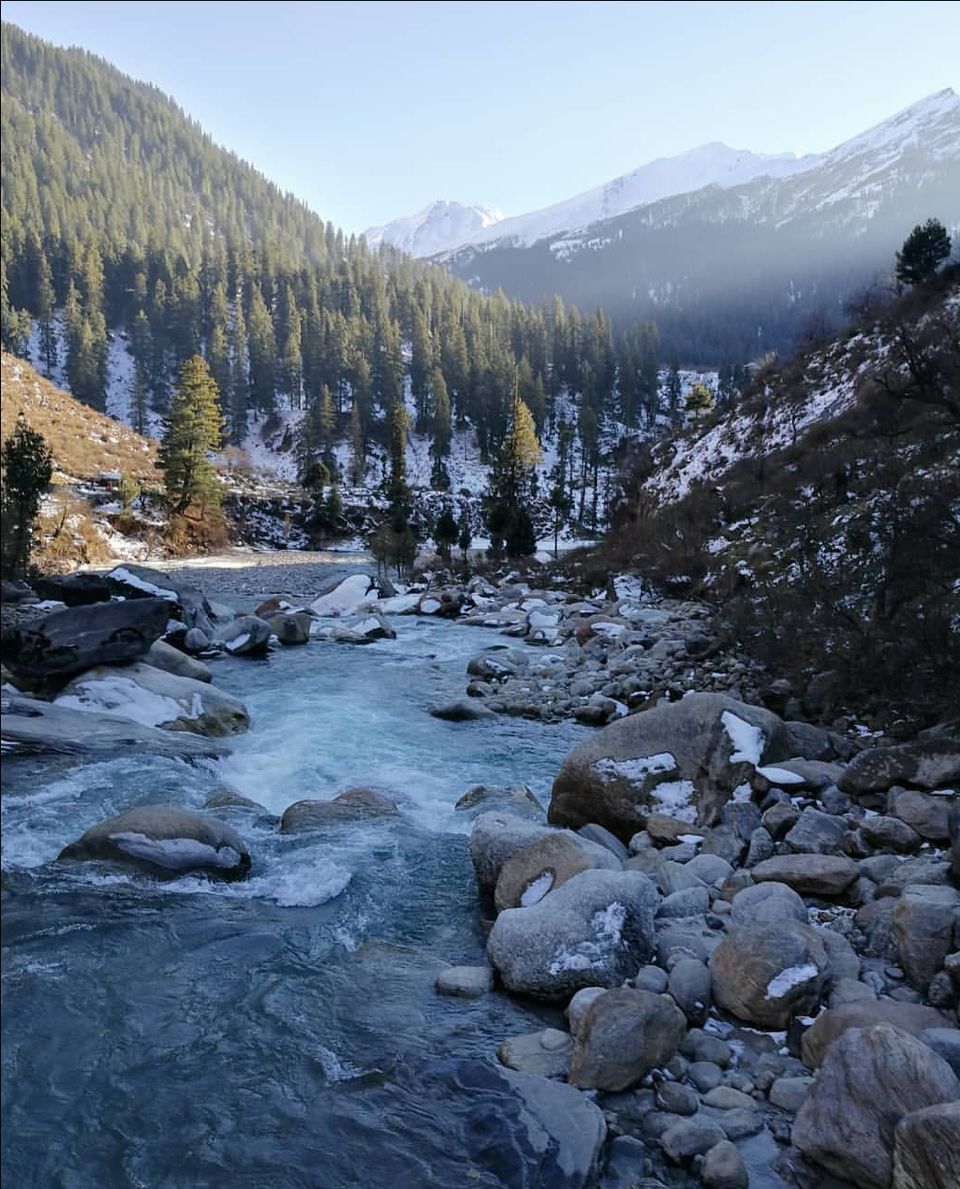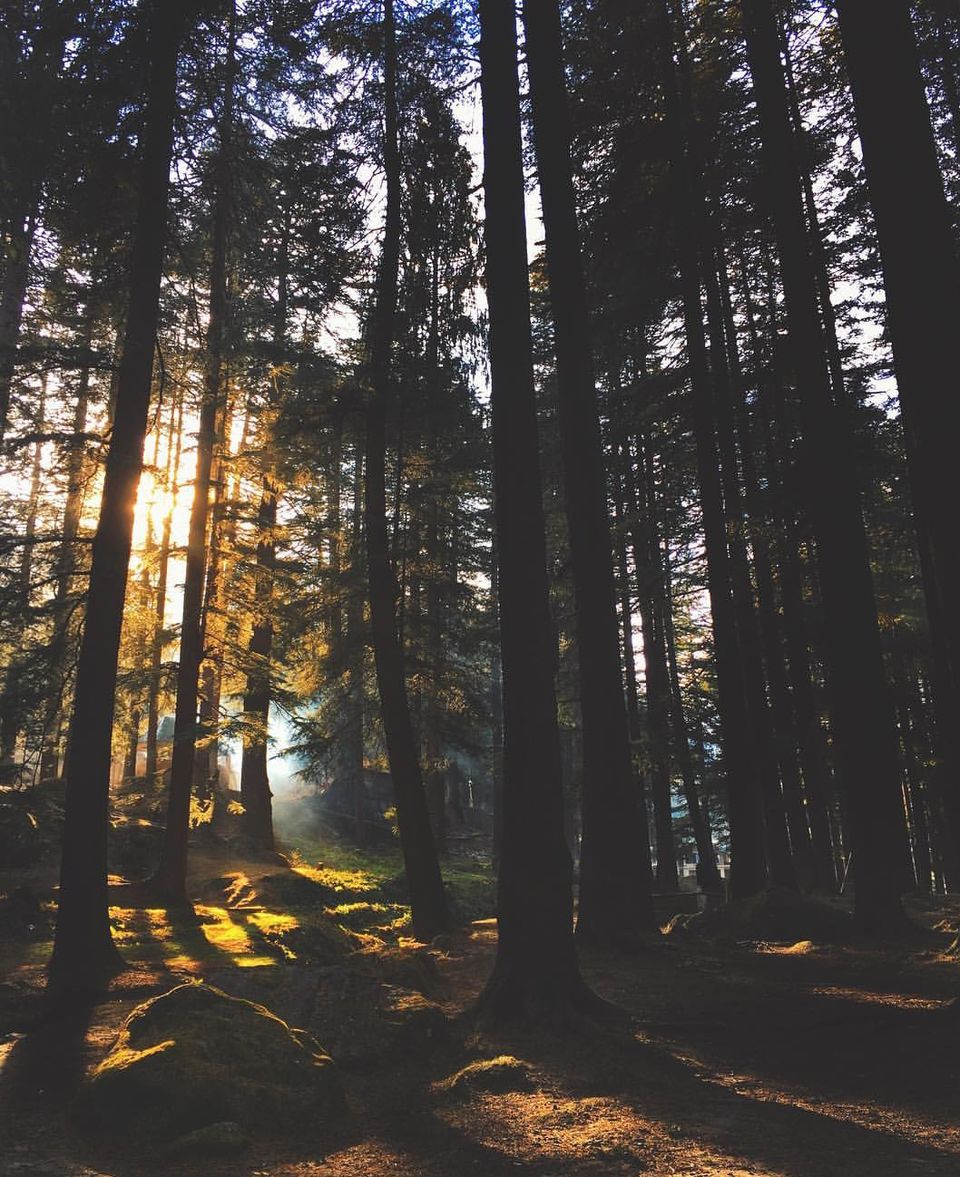 Post breakfast checked out from hotel and took a bus to Bhansari, which is 18 kms from kasol and further took a shared taxi to Tosh village which is 3 kms away. Reached Tosh by the 11 am, had breakfast in the tiny village and started hiking down towards kheerganga. Kheerganga is a 13 kms moderate trek and it takes 5-6 hours. I reached a campsite near kheerganga at tea time and checked in. Went to take a dip in the hot spring and spent the evening in leisure. Much needed rest after the hike.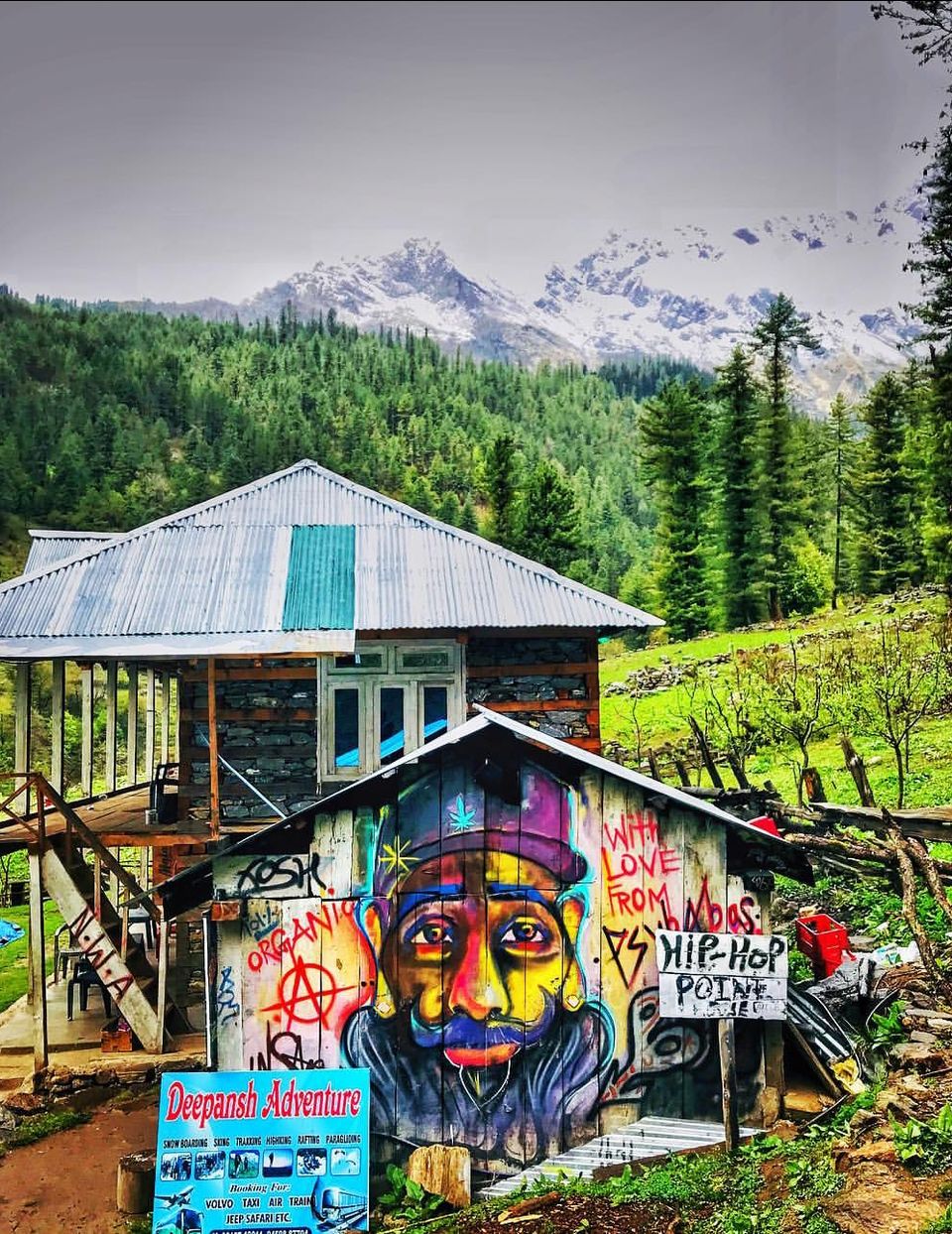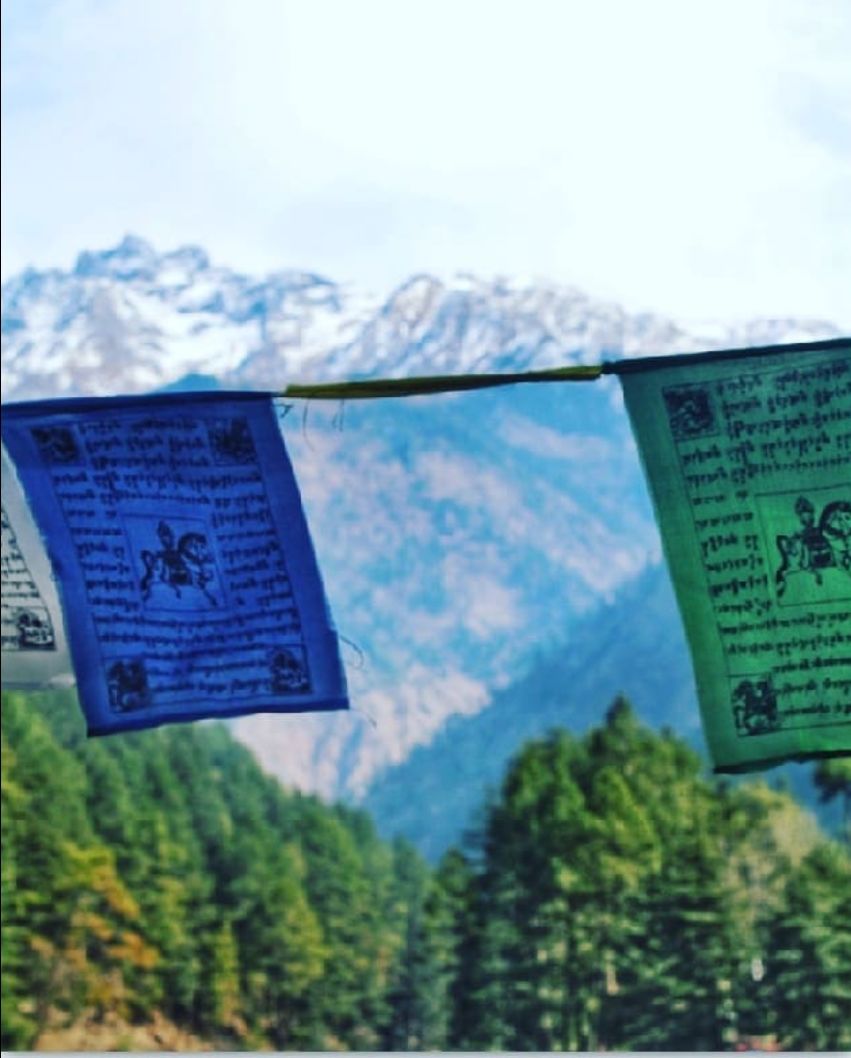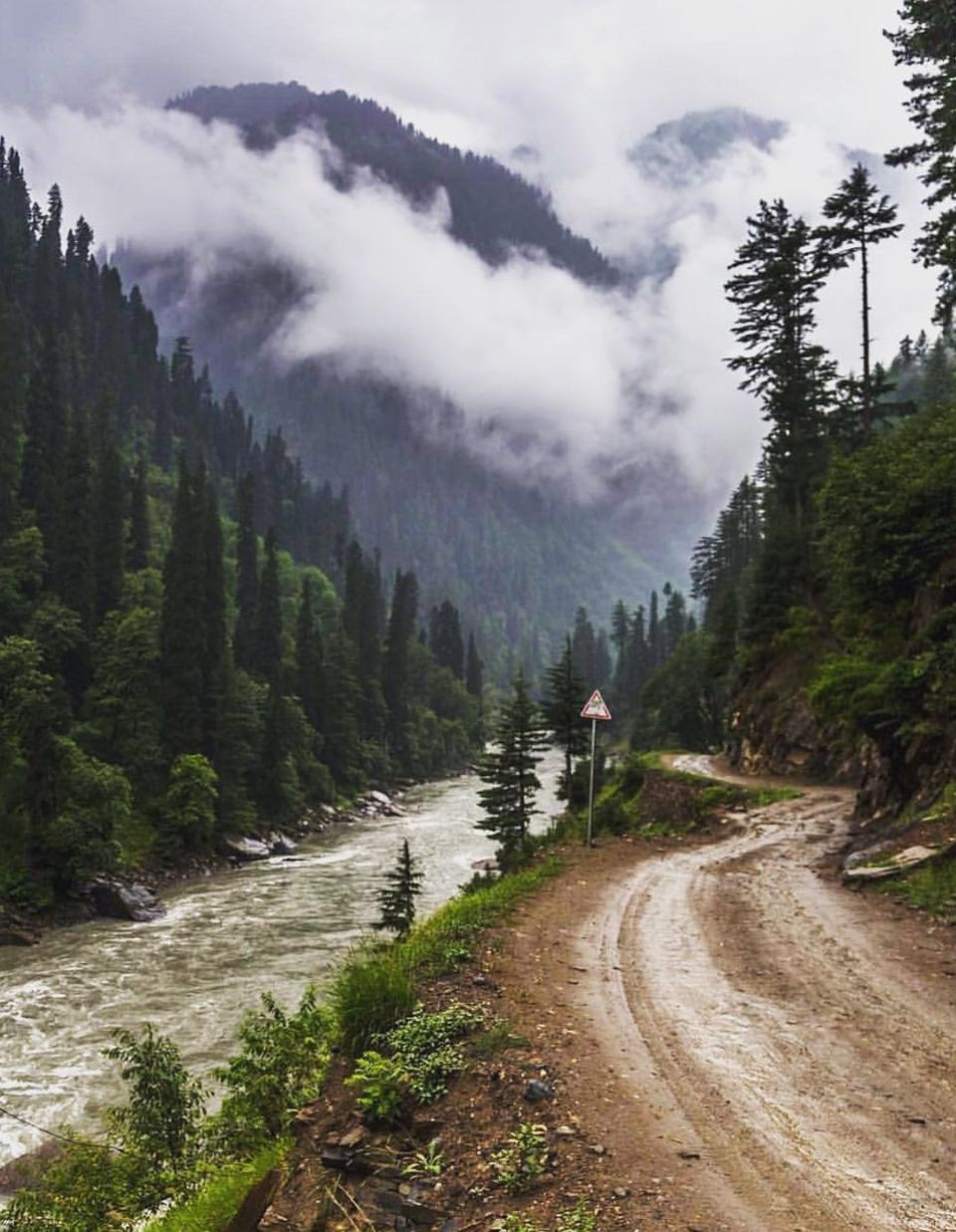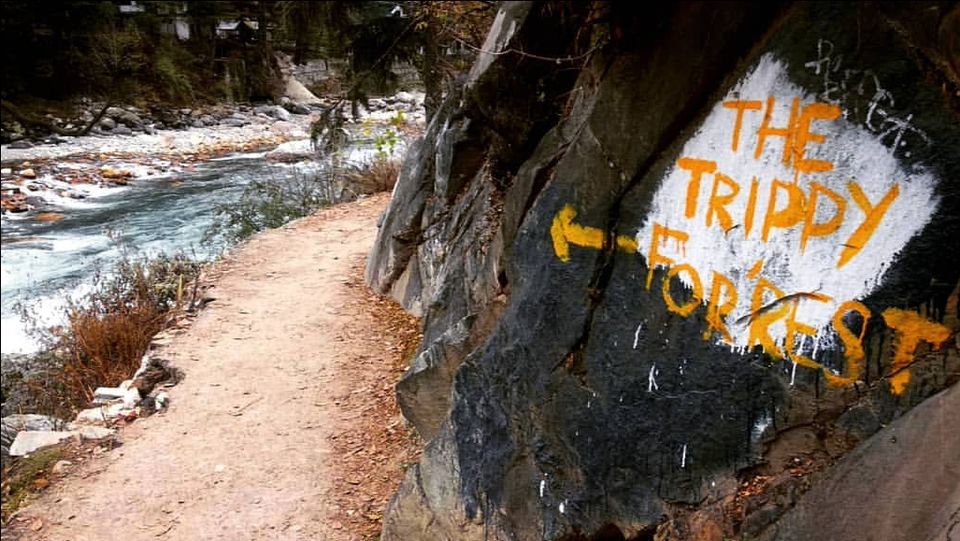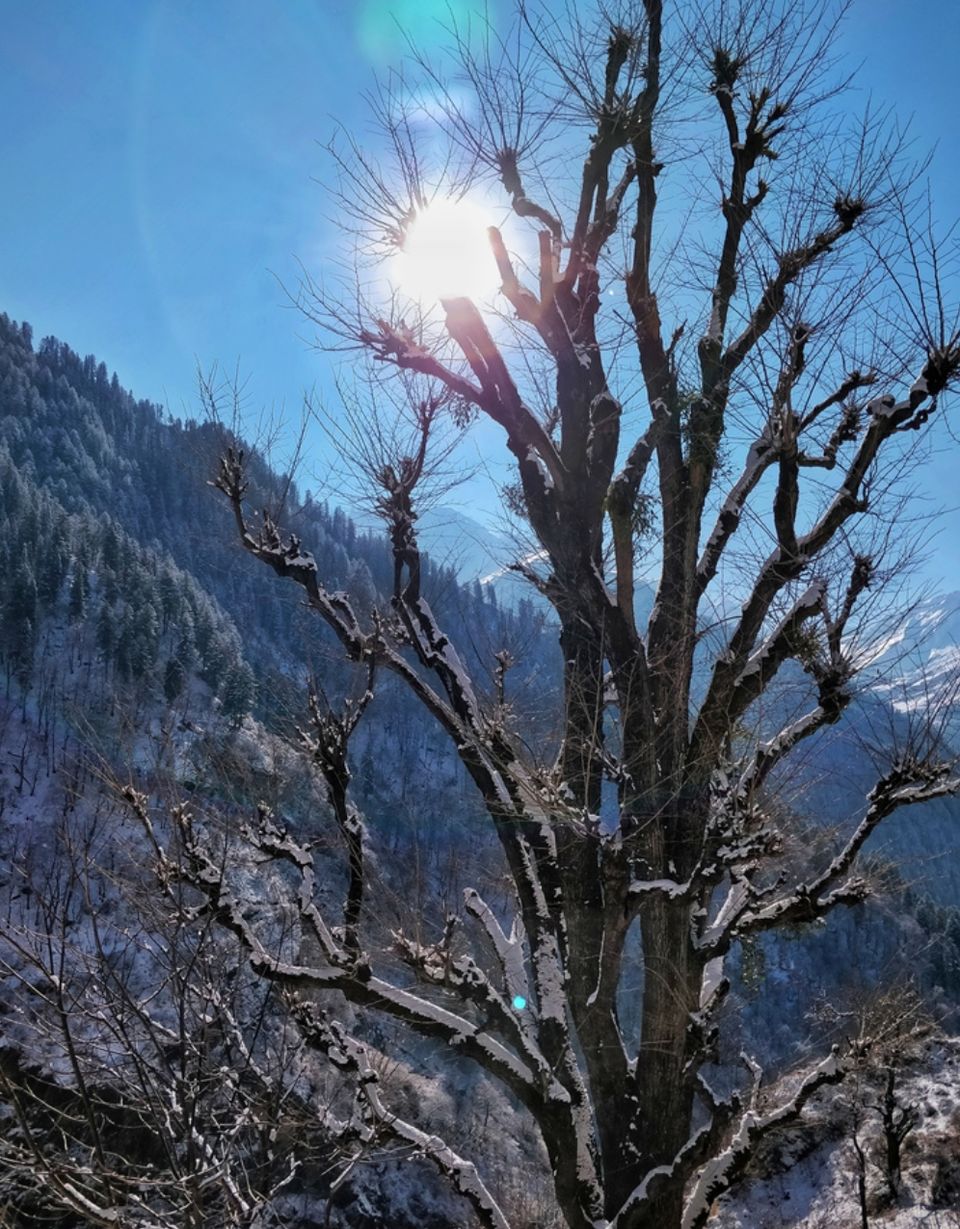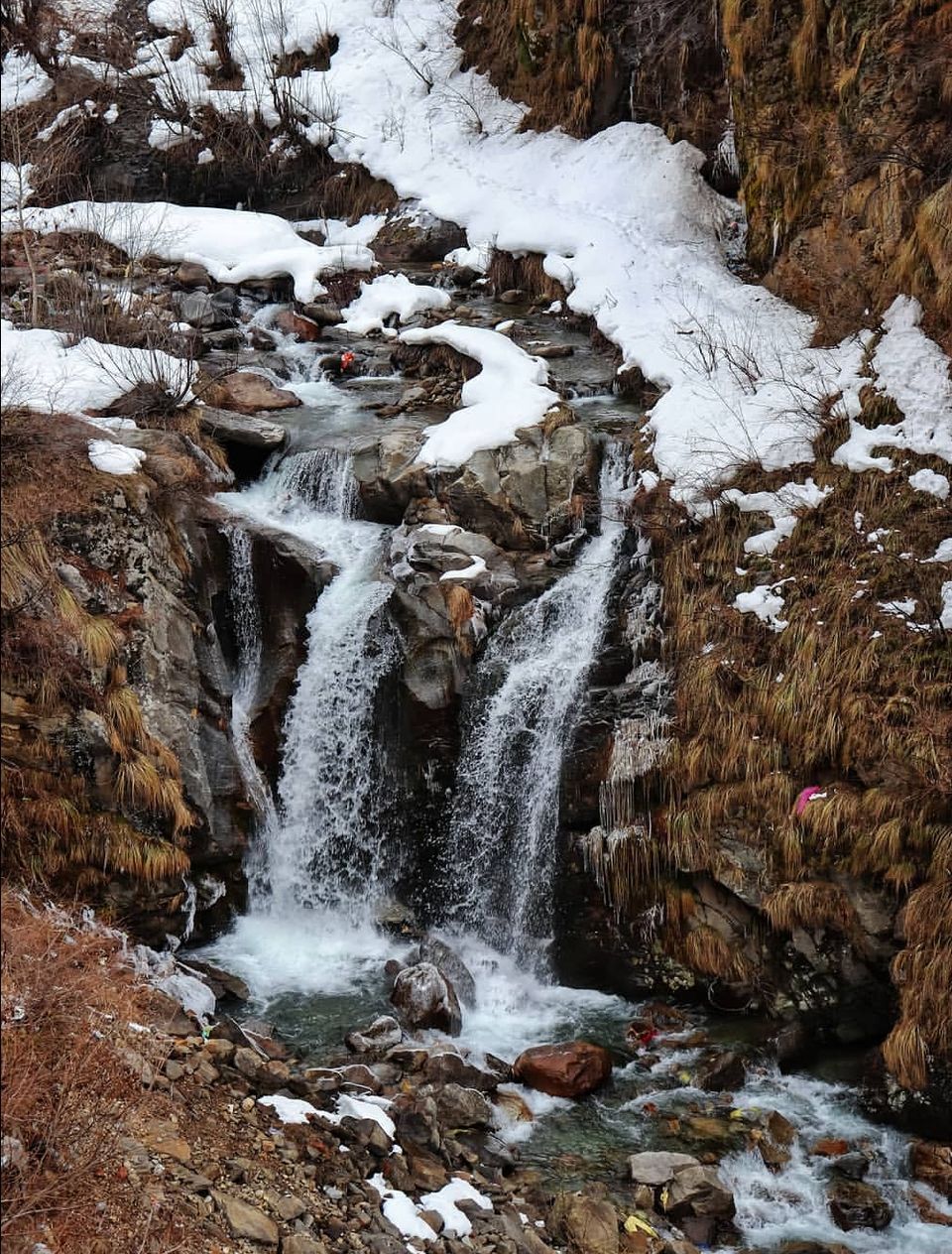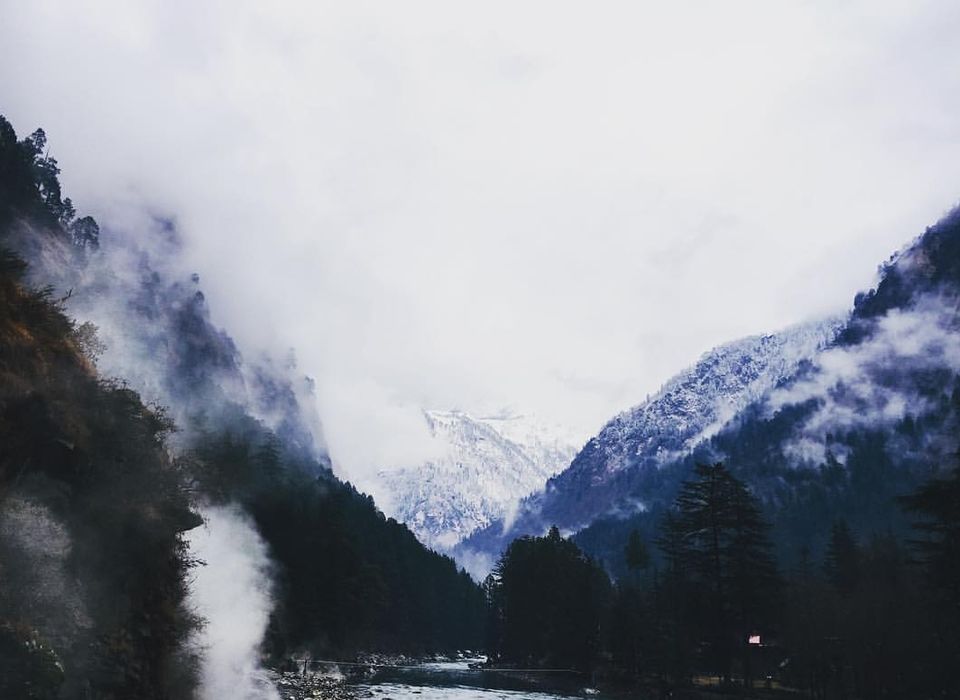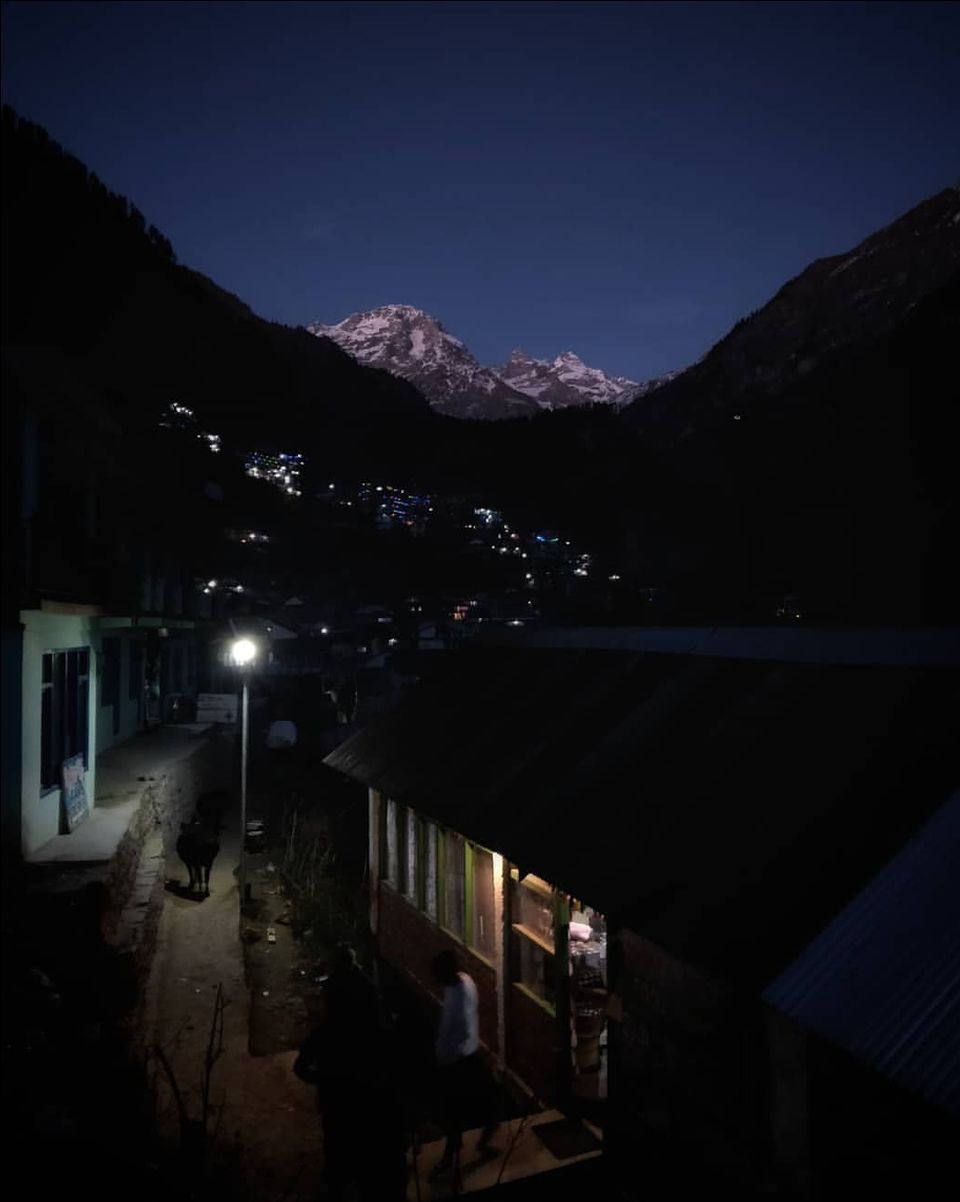 Post breakfast at the camp site hiked back to tosh village. It took me 8 hours. Treking back to Tosh is harder than treking to kheerganga. Took a shared taxi to Manikaran. Manikaran is 19 kms from tosh. Reached manikaran by the afternoon, checked in a hotel near the Gurudwara Manikaran saheb. Spent the evening exploring the local market.
Manikaran is located in the Parvati Valley on river Parvati, northeast of Bhuntar in the Kullu District of Himachal Pradesh. It is at an altitude of 1760 m and is located 4 km ahead of Kasol and about 35 km from Kullu. This small town attracts tourists visiting Manali and Kullu to its hot springs and Gurudwara.
Early in the morning I went to take a dip in the hot springs followed by a visit to the Gurudwara. Had food in the Gurudwara went back to the Hotel and checked out.
Next destination was Shimla but there were no direct buses. I had to take a bus to Mandi and further a bus from Mandi to shimla. I reached Mandi before 2 pm and the bus to shimla was at 6 pm. I checked into a cheap guest house to keep my belongings and freshen up. Many guesthouses are available near the bus stand. They charge as low as Rs. 300 per day.
I hired a taxi and went to the Prashar lake in Mandi and returned back to the guest house, checked out and boarded the bus to shimla.
Reached shimla around 9:30 pm, checked into a hotel.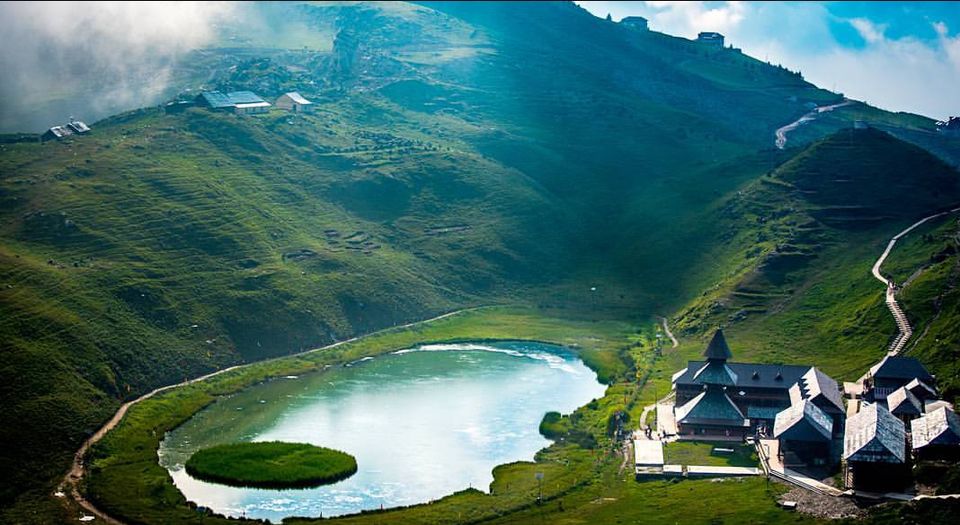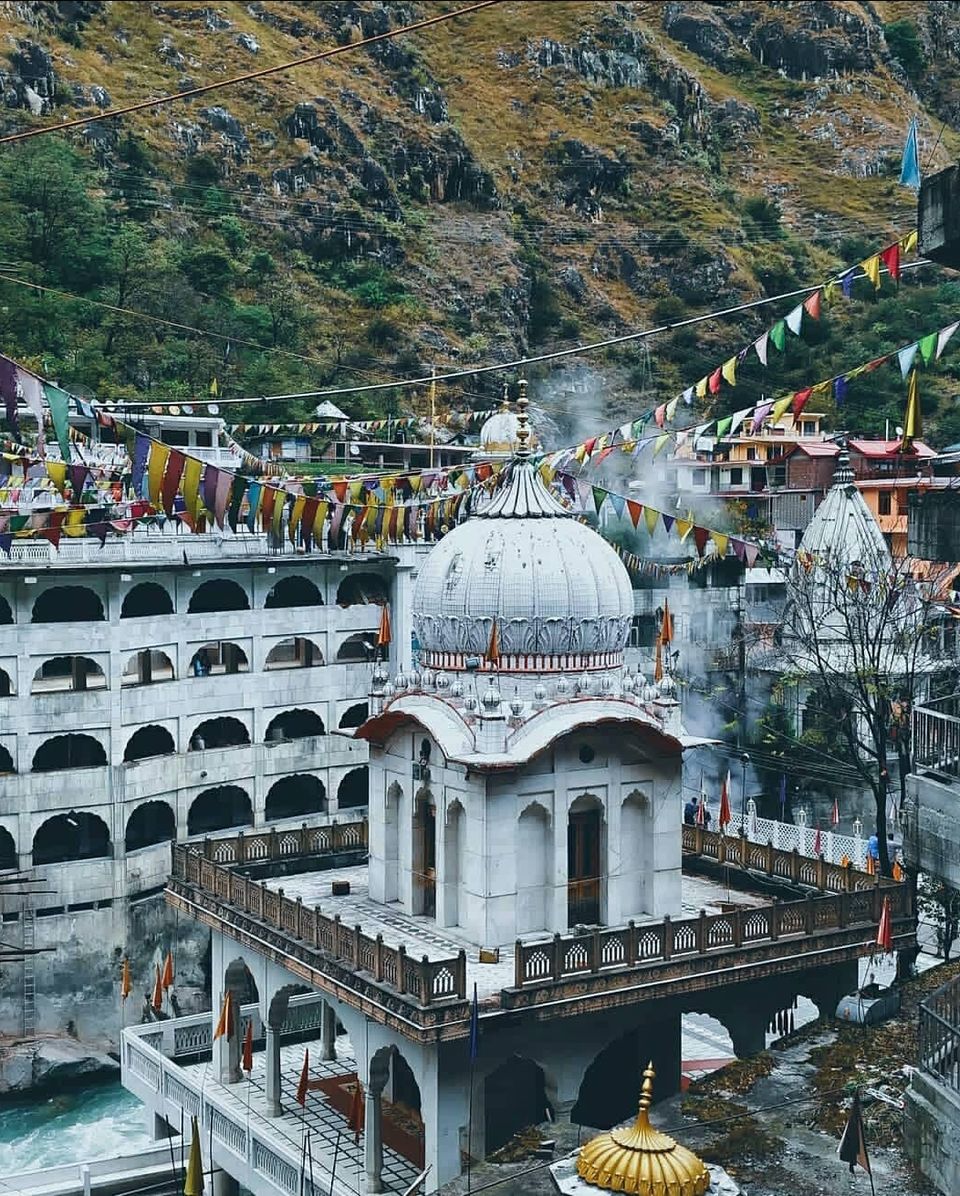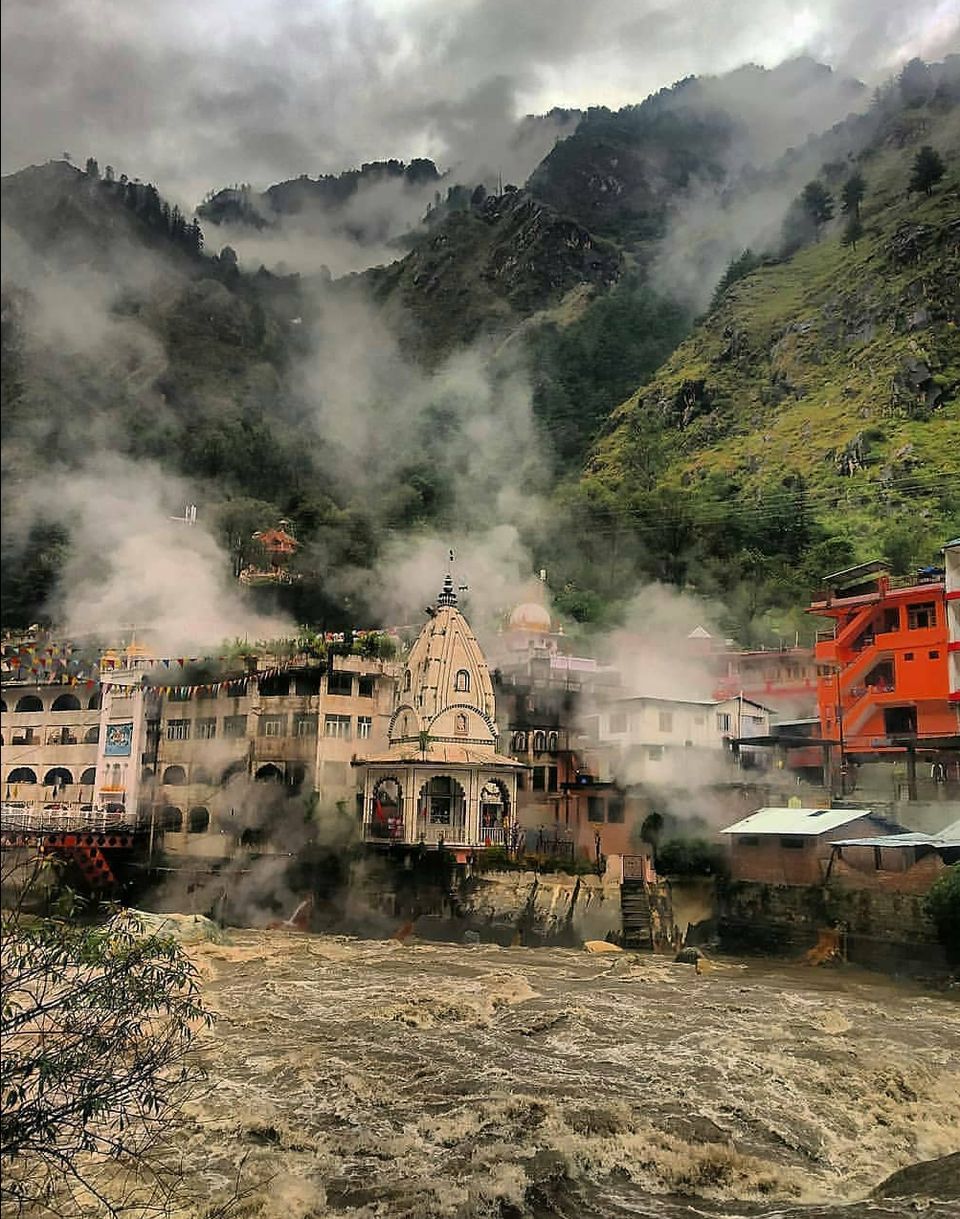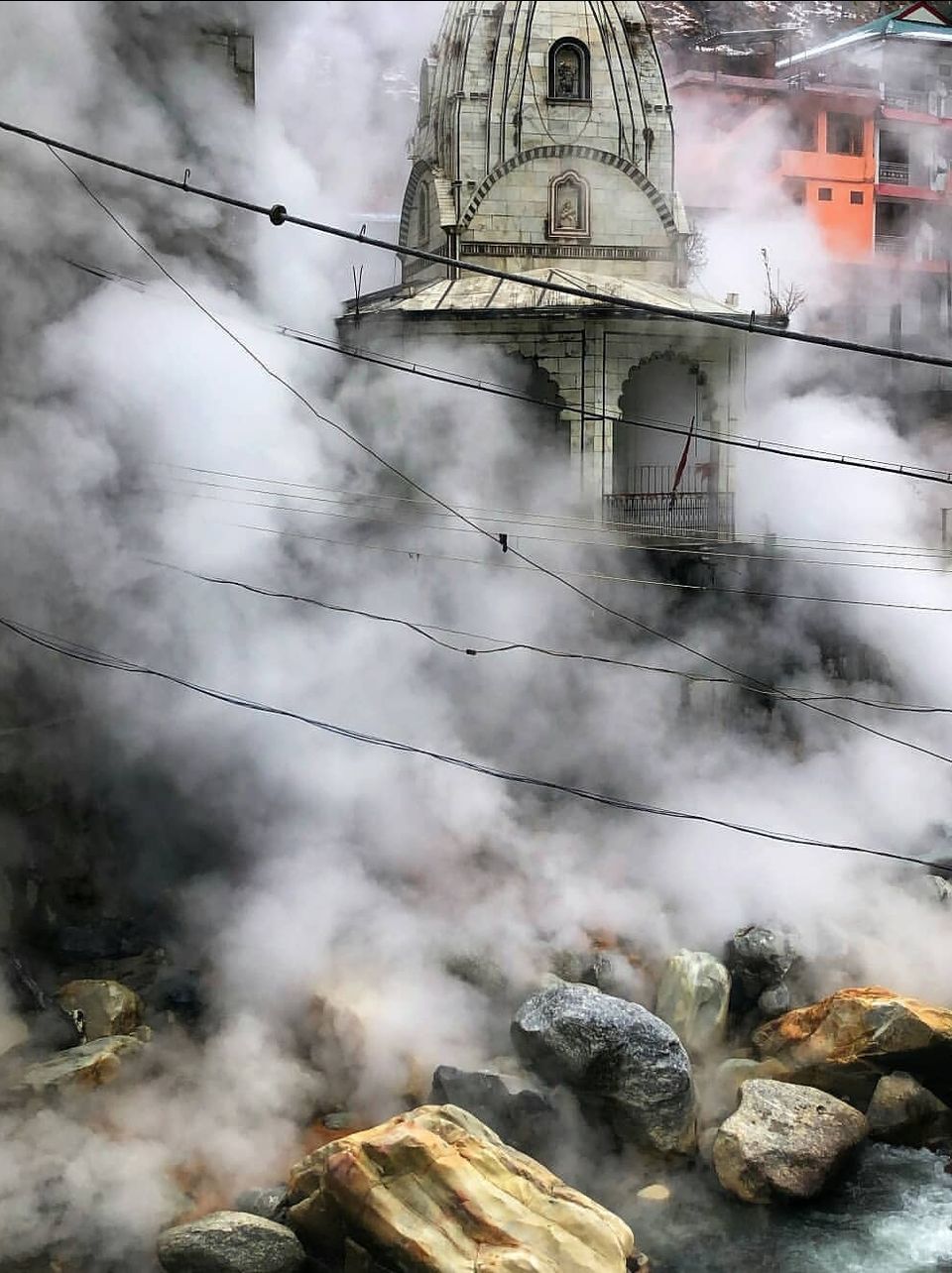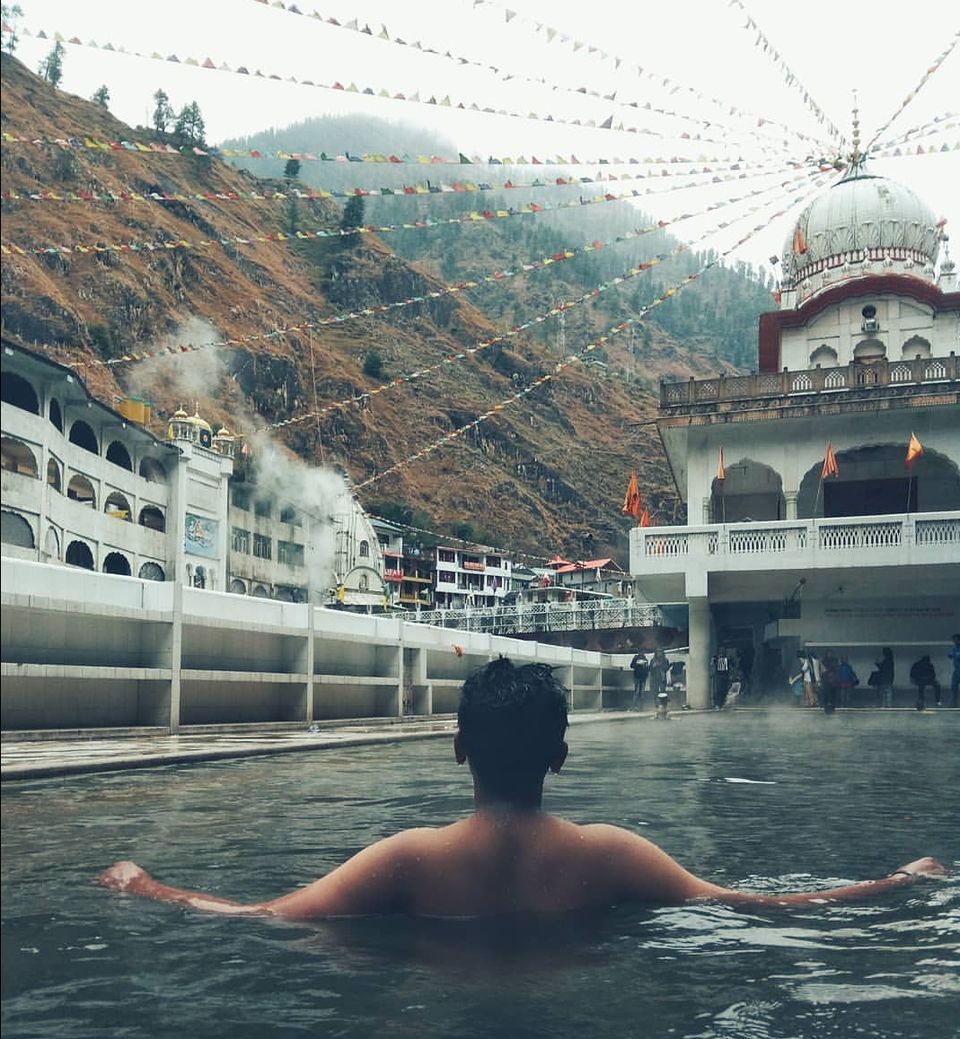 Woke up early in the morning and hired a private taxi to kufri. kufri is a popular snow point near Shimla. It is 17 kms away from the city. Horse riding, sking, tube sking are go to things in kufri.
Spent around an hour in kufri and returned to shimla to enjoy the kalka toy train ride. Enjoying the kalka-shimla toy train ride is, indeed, one of the best things to do in Shimla. The old railway line along the mountains paints a tranquil picture of the place. Watch the other end of the train from your window as the toy-train moves like a snake on the curved tracks. And boy you are lucky if it starts to drizzle!
I spent the evening in a bar on the Mall road. Visited The Ridge before.
Went back to the hotel and packed my bags. I had to go to chandigarh the next morning. A week in Himachal also known as Dev bhumi came to an end.