During my SBP (Solo Backpack) trip last year, met Ashish at Mcleodganj. He had just done his trip to Kasol, Tosh, Kheerganga as part of his week long Solo backpacking trip. Had a chat with him & heard about Parvati Valley. It was then, I decided to do my next SBP to Parvati Valley.
I was supposed to go to Delhi, fly to Chandigarh the next morning & catch a bus heading to Manali. The previous evening as I board my flight to Delhi, from Coimbatore, I get a message that Delhi - Chandigarh flight will be delayed. I cancelled that flight & bus ticket from Chandigarh to Manali. As I land at Delhi on a friday night, I straight went to Majnu Ka Tila and took a bus to Bhuntar. Terrible journey as traffic was heavy due to the long Christmas weekend. I boarded the bus at 11.30 PM and reach Bhuntar at 3 PM.
As I get down at Bhuntar, took a share cab from Bhuntar to Kasol with 4 others.

I reached Nomads hostel, after a small hike from the main road. Cross the river & hike up to the place. I refreshed & walked upto Kasol in the evening for a quick dinner. Tiring journey and so I hit the bed early.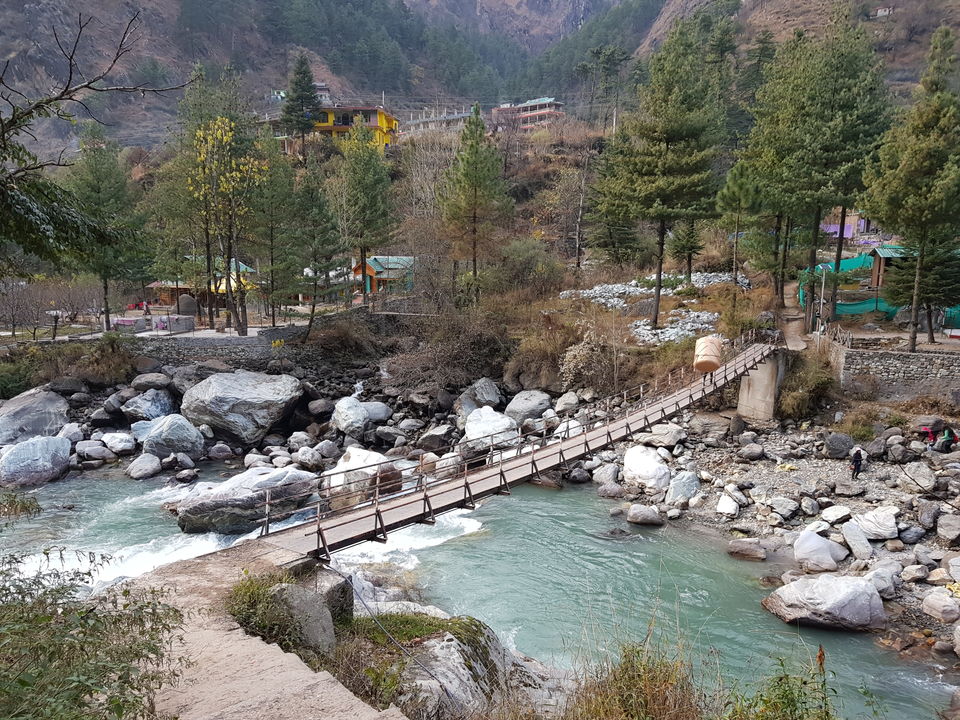 Next day, I wanted to go to Malana. Have heard a lot about it and so it was in my list always. From Kasol, we need to take a taxi for an hours drive and then trek for 1.5 hrs to reach Malana. In the morning, managed to rope in 4 more who were staying in the hostel, for the Malana village visit. We were 5 and so hired a Tata Sumo to reach the destination. Cab will wait for us for 4 to 5 hrs at the same place to fetch us back to Kasol.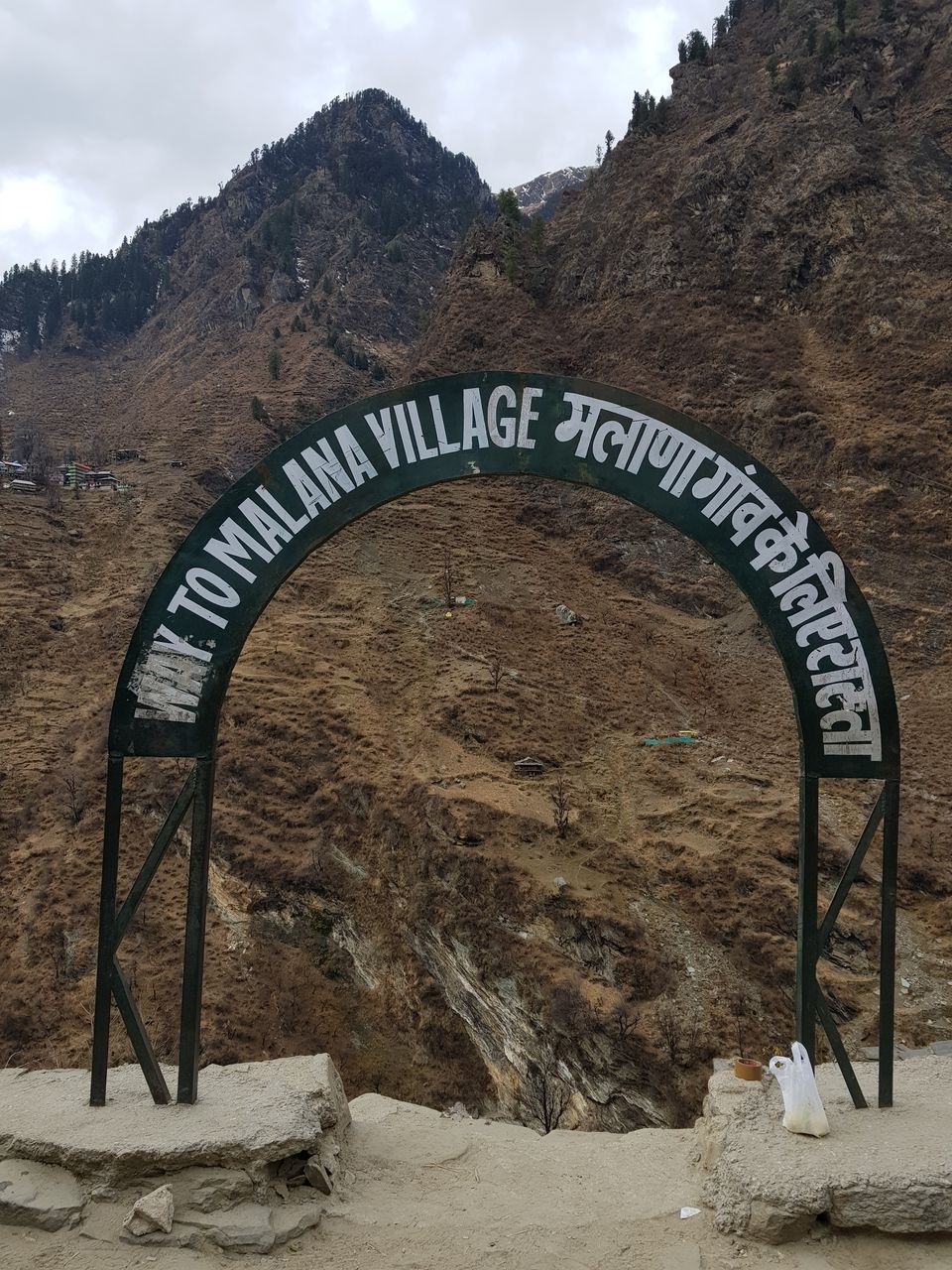 The walk up to the village is a bit tiring due to the steep climbs in between. Its a beautiful place where you cant sit / touch many places. It is totally secluded from the outside world and probably due to that people are very nice. There is nothing much to do there except for walk around the village & have a chai in one of the shops there. the walk back was pretty easy for us.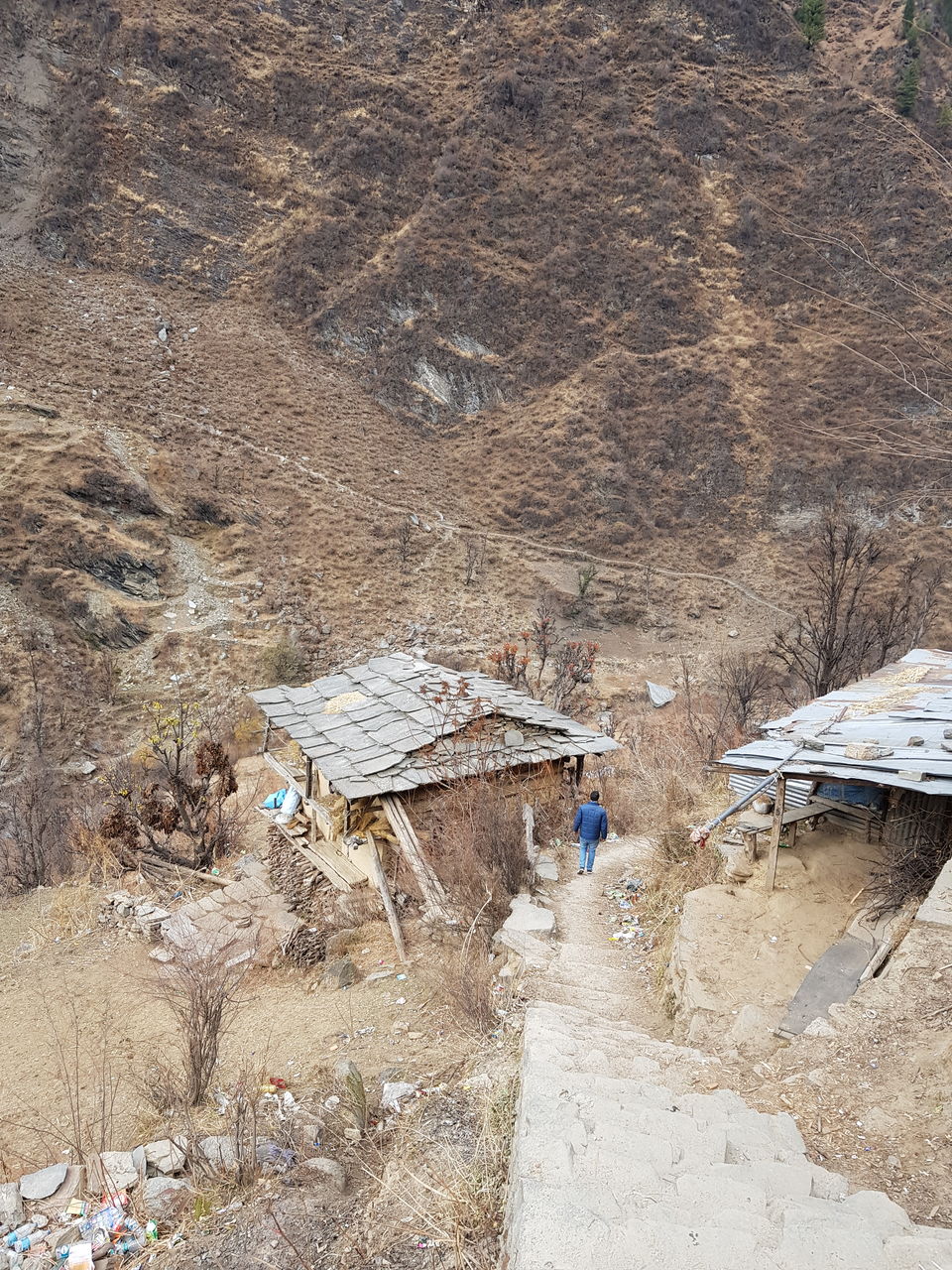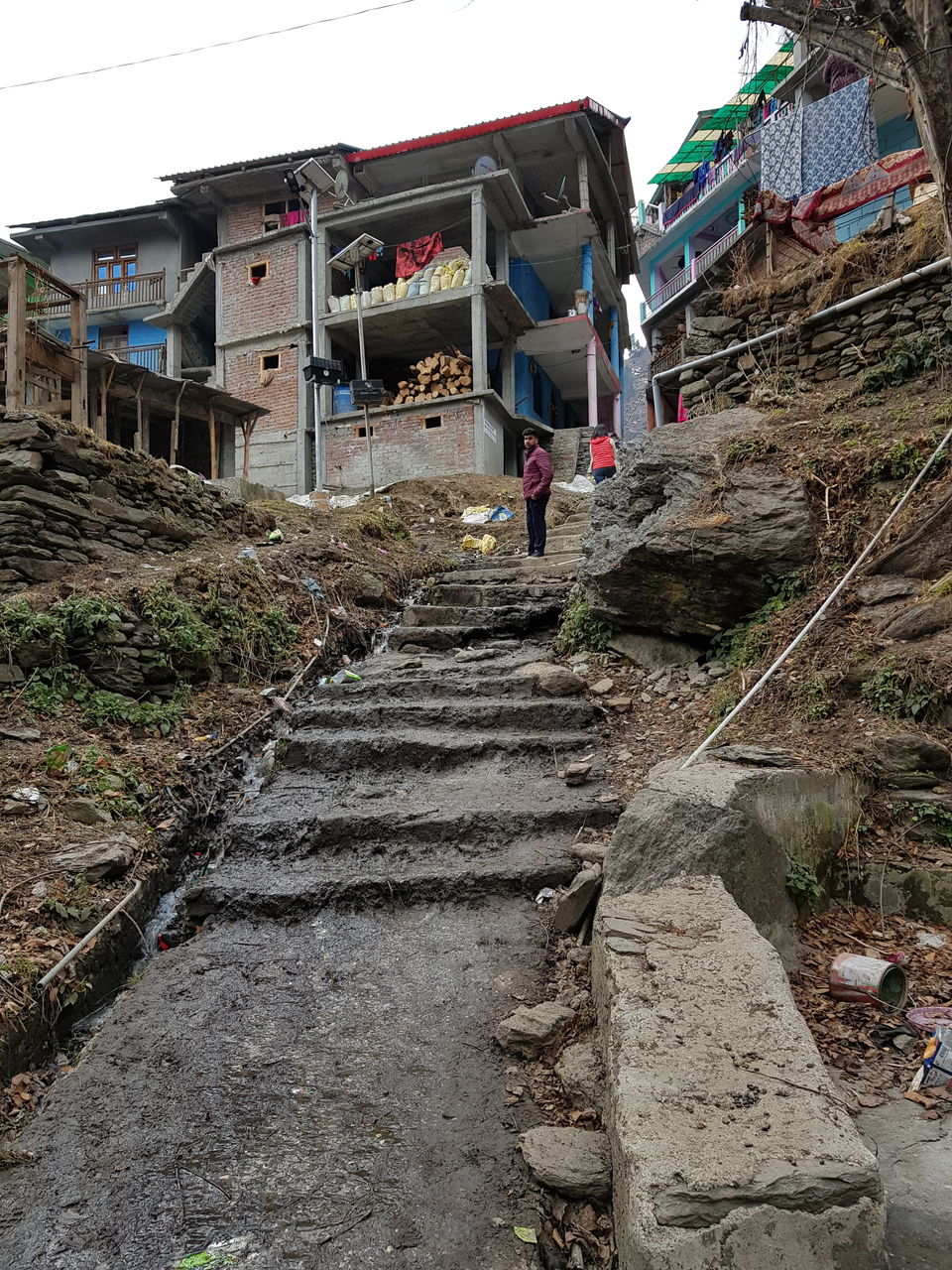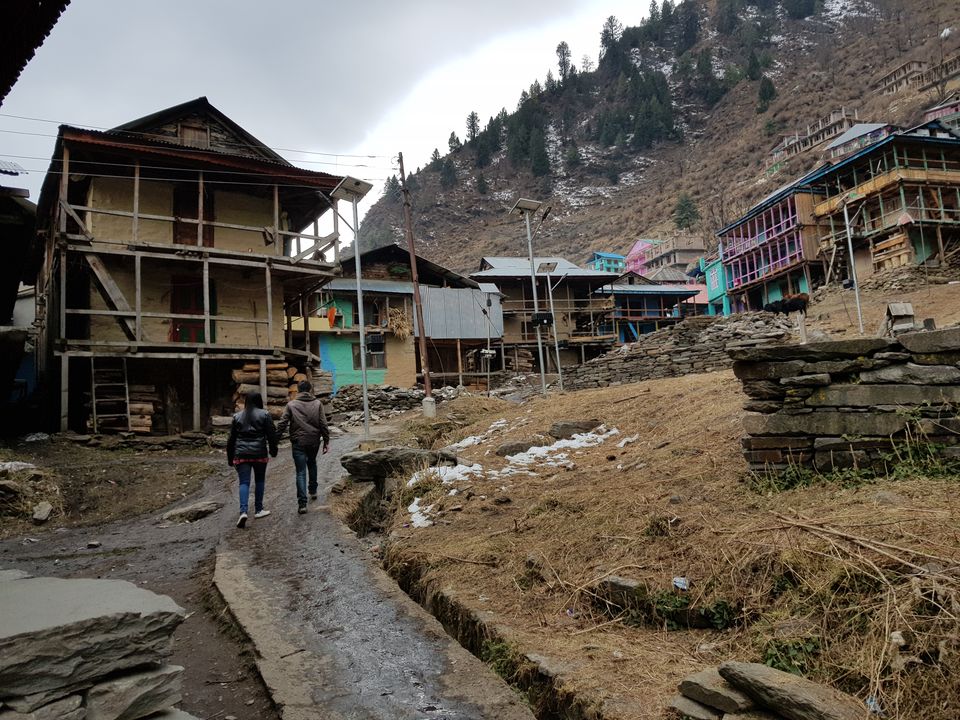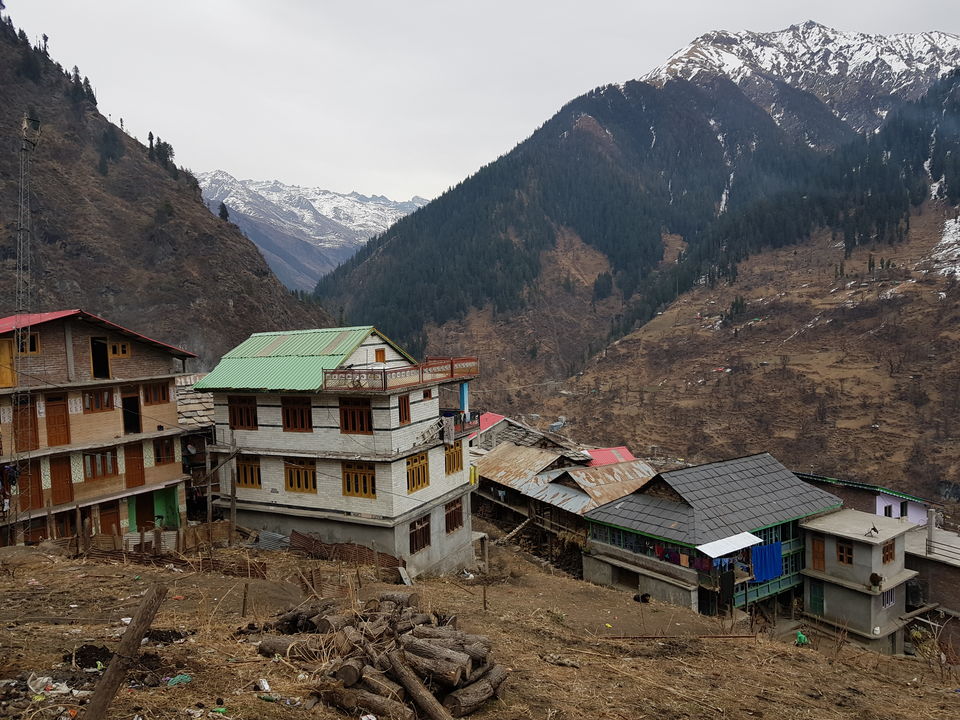 We came back to Kasol. We explored Rainbow Cafe there and had some delicious pizza and sizzlers.
Decided to take it easy. Left to Manikaran. Friend has organized stay at Hotel Shivalik just near the Gurudwara. Only hotel there and it was very well maintained. A neat place to stay. Day went off with a visit to Gurudwara, Langar and then an evening walk in the manikaran market. It was one night where I rested well.
The next day morning after breakfast, got a taxi and left to Tosh. Tosh is the last village there. Before tosh you have small villages - Pulga & Kalgha on the other side of the river.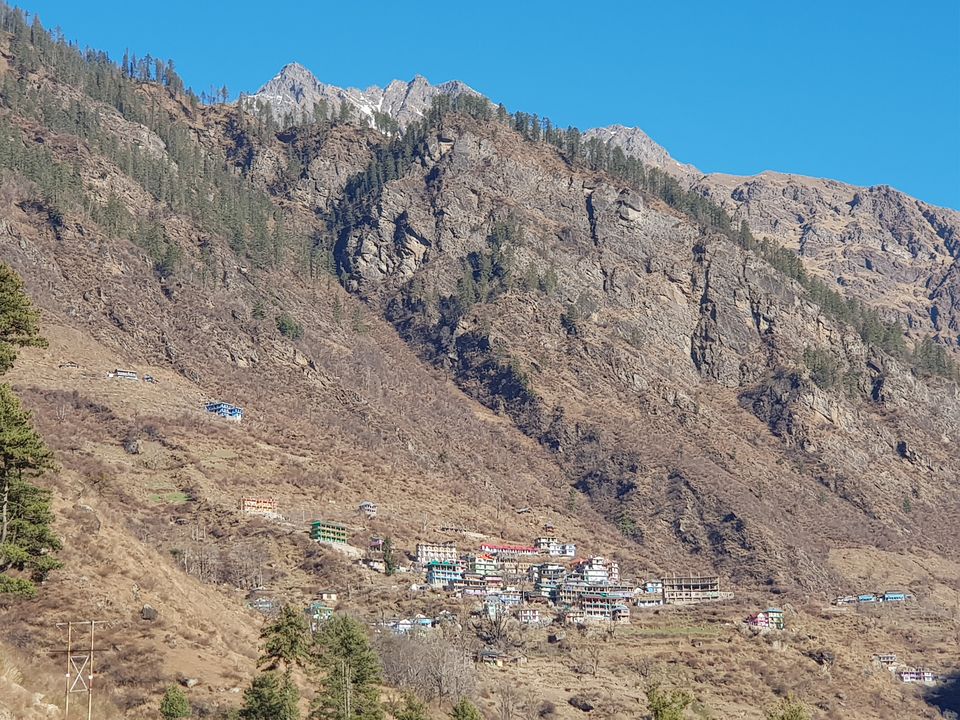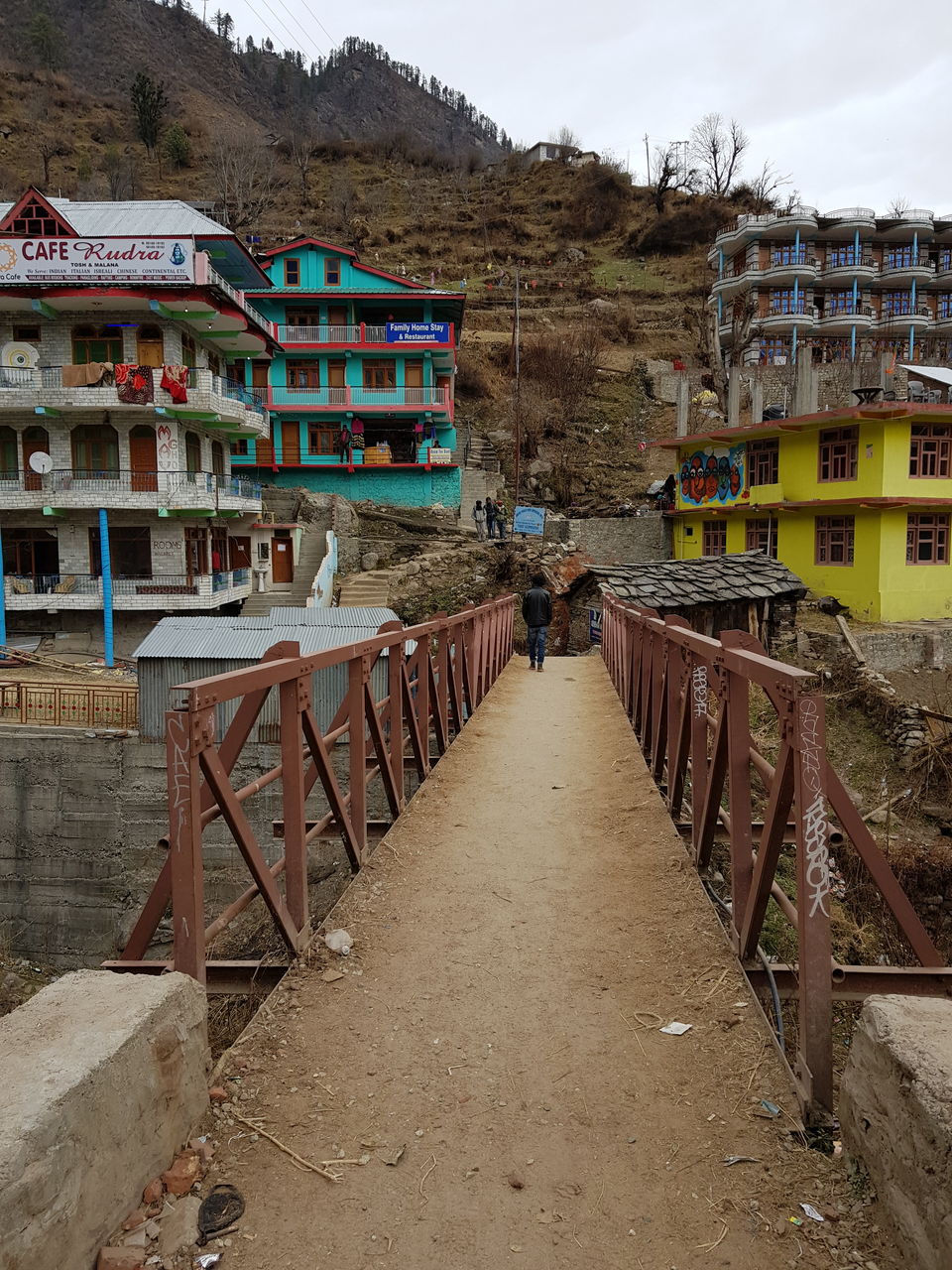 Stayed in Paradise rest house, which is a good uphill hike inside the village. Hard climbs gives you the best views. View from just outside my room was refreshing.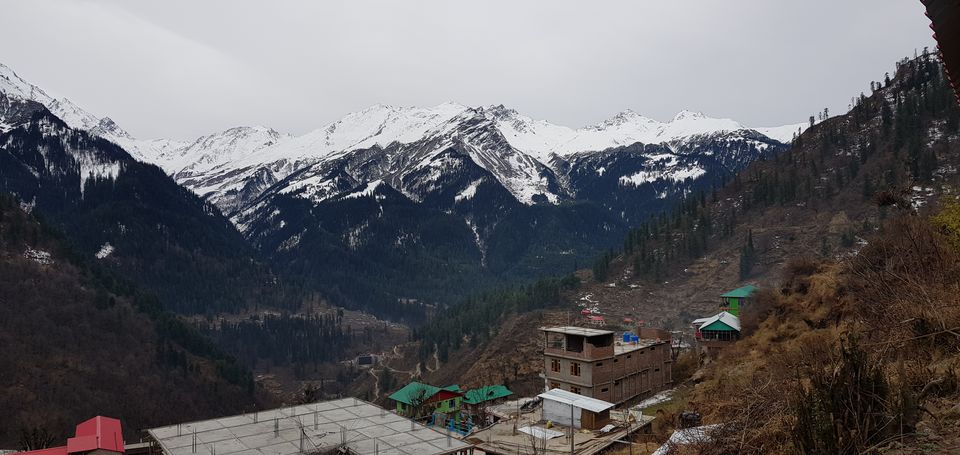 The next day, along with 2 more, trekked to Kutla. Long tiring walk. Couple of stays & camps at Kutla Tosh. Further walk up and you get to the Buda Ban glacier. You dont find any soul here & we cannot go further up.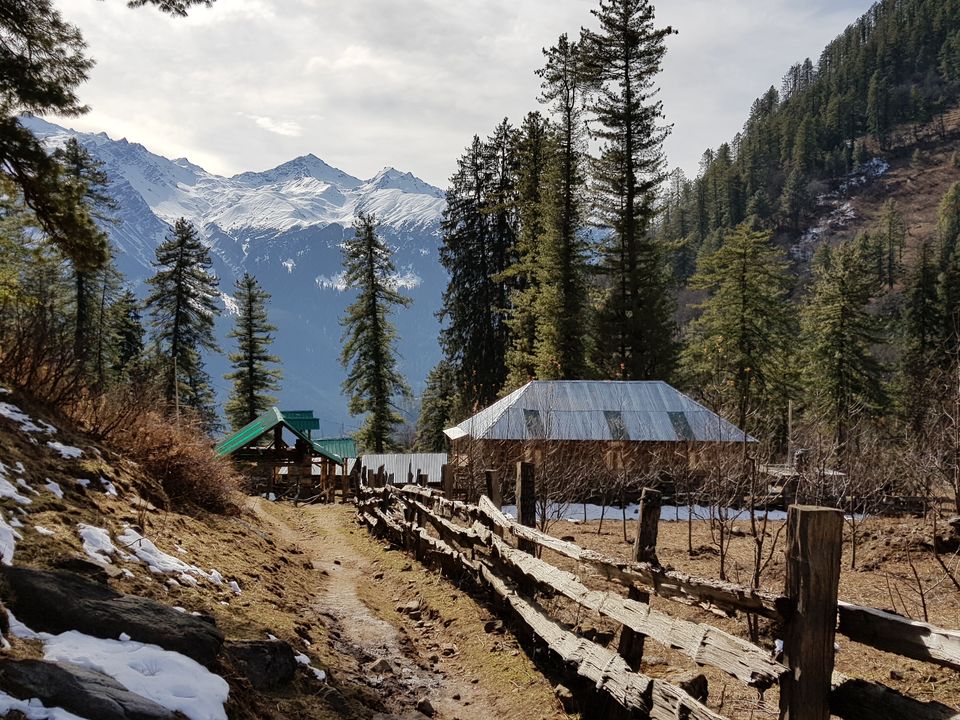 Way back from the trek a stop at the cafe over the river was an memorable experience. They serve everything including Rum, Pizza, Burger, Momos, Noodles etc.
When I was thinking of going to Barot, my friend suggested me to visit Old Manali. Shared a cab from Tosh to Manali and then a auto to reach Old Manali. Calm and secluded place away from the commercial point.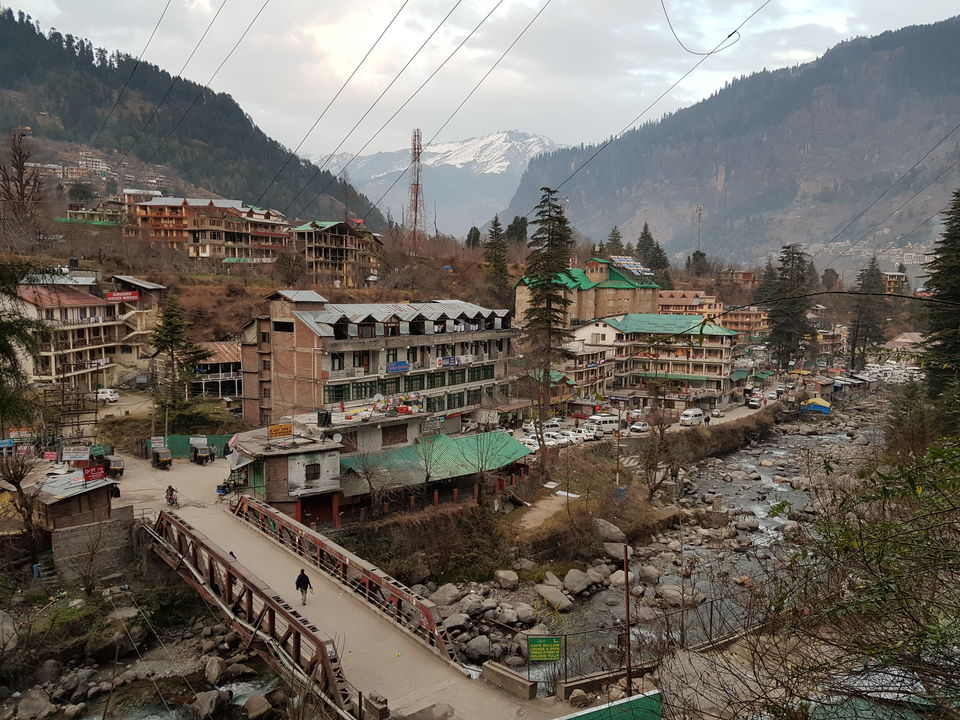 Next day, took a trip to Solang Valley. Crowded place with few activities in snow. This is the only place for any visitor in this season, as the roads to Rohtang Pass is closed due to heavy snowfall.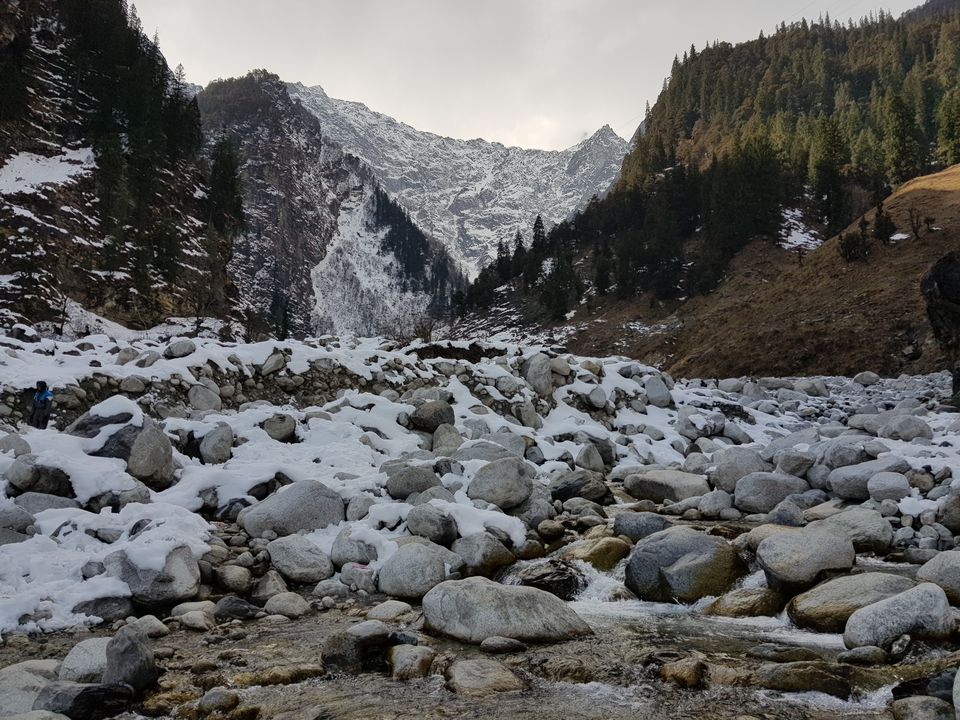 My trip ended with a visit to Hadimba Devi temple, Manu temple & Vashishta temple. Must see places at Manali, which is otherwise no different from any tourism focused hill station.
Return journey, to Delhi, was by HPTDC Volvo, was very comfortable.