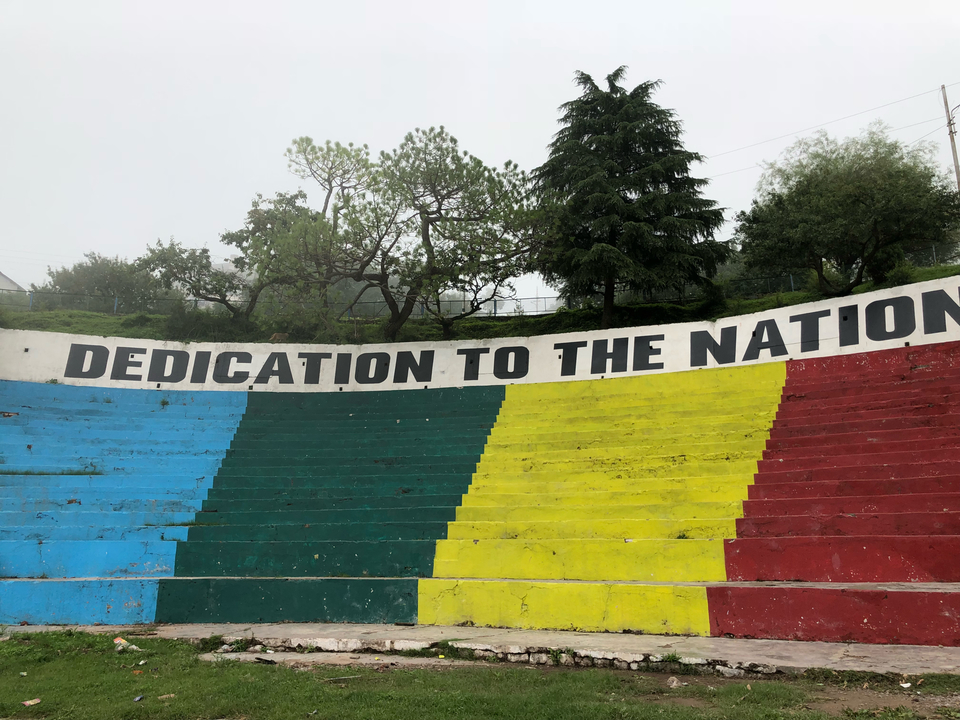 You may or may not have heard of Dagshai, one of the oldest Cantonment area near Dharampur in Himachal Pradesh. It's a small peaceful place but what sets it apart is it's haunted past.
Daag-e-shahi literally means royal mark. In Mughal era the prisoners were marked before being sent for incarceration to this place. With time the name shortened and became Dagshai. In 1847, Dagshai along with four nearby villages was granted to British East India Company by Maharaja of Patiala for building a cantonment area. And hence a rather infamous jail was built here in 1849 which is a highlight of the place today.
As I entered the jail I immediately was reduced to a small size as the walls on the inside reached the sky and the roof seemed far away. There were 54 maximum security cells with one high reaching window, a nail to hang clothes, and a rectangular space to lie in. Outside of every cell was a raised platform made of wood where food for the prisoners was kept.
There was one cell designed with two doors built so close to each other that with both doors closed the prisoner could only stand and was made to stand there for many hours.
Out of 54 cells, 16 were solitary confinement cells built without any ventilation or source of natural light. I stood there with door closed for maybe less than one minute and I started to feel nauseous. It's hard to believe that people lived there for months or maybe years.
The first important residents of the jail came in 1857. These were Gorkha soldiers of the Nasiri Regiment who had revolted against the British during the uprising. They were incarcerated in the Dagshai jail.
In 1914, a wealthy Sikh, Baba Gurdit Singh from Singapore, chartered a Japanese ship, Komagatamaru, to take some 350 Sikhs to Canada. They were all ex-Army men seeking re-settlement in British-ruled Canada. They were refused disembarkation. The ship had to return to Calcutta where 20 "ring leaders" were arrested on arrival and sent to the Dagshai jail. Four of them were hanged.
In 1920, the Irish Catholic soldiers of the 1st Battalion of the Connaught Rangers mutinied against their officers. The mutineers were brought to the Dagshai jail, including their leader, James Daly. On the morning of November 2, 1920, 22-year-old Private James Daly was led out into the prison yard and was executed by a firing squad.
"It is all for Ireland. I am not afraid to die!" he wrote in his last letter to his mother. Apart from dying for his country, Daly also made history by becoming the last member of the British army to be executed for a military offence.
He was buried at the Dagshai Cemetery until 1970, when his remains were repatriated to Ireland and given a funeral with full military honours.
There is a VIP cell dedicated to Mahatama Gandhi as he stayed there for one night.
Ironically Nathu Ram Godse who killed Gandhi was also brought to this jail though the record about his entering the jail are not properly maintained. His transfer record show that he was kept in a jail 'near solan'. He was executed in Ambala jail.
There are many more untold stories about this jail which you may only know by visiting there. It's only 55 kms from Chandigarh and one can go there to explore the past and enjoy the cool weather.