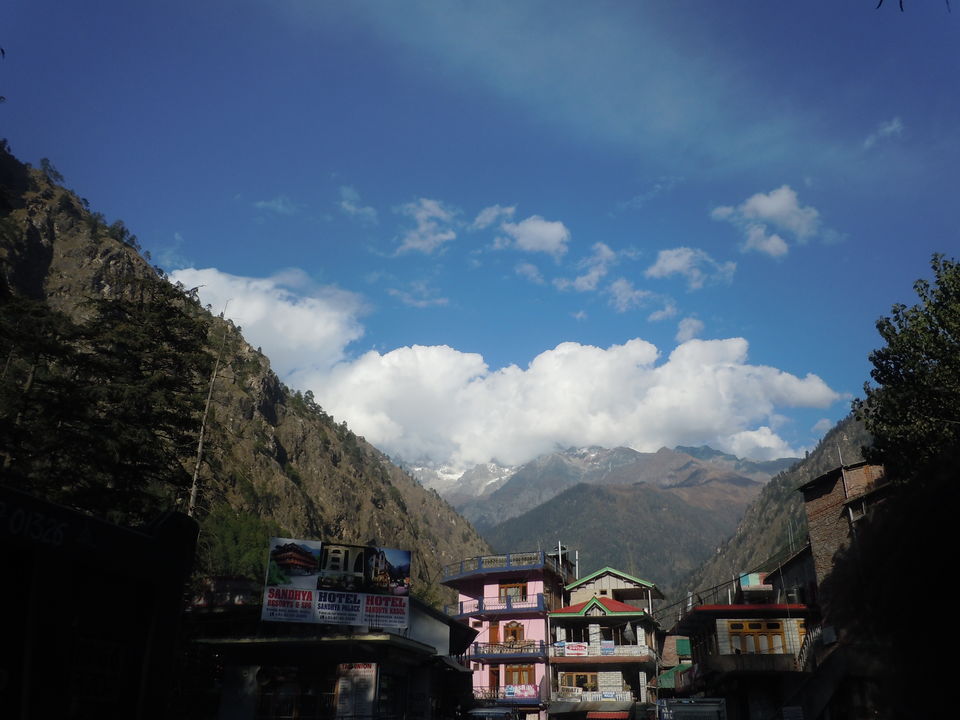 I have always been fond of traveling since childhood. I have traveled extensively in India, and of course, I wish to travel more. Exploring new places and disconnecting from the outside world has always been my thing. I am the kind of person who likes to interact with different people, but at the same time, there comes a time when I like to recharge my soul. I am a writer and loves to see different parts of the world. During my school days whenever I was refused to go for trips, I promised myself that I will give myself the life where I will not do just a regular 9 to 5 job, and I would travel whenever I want to. Just like everybody, when I started to work I started taking trips with my colleagues.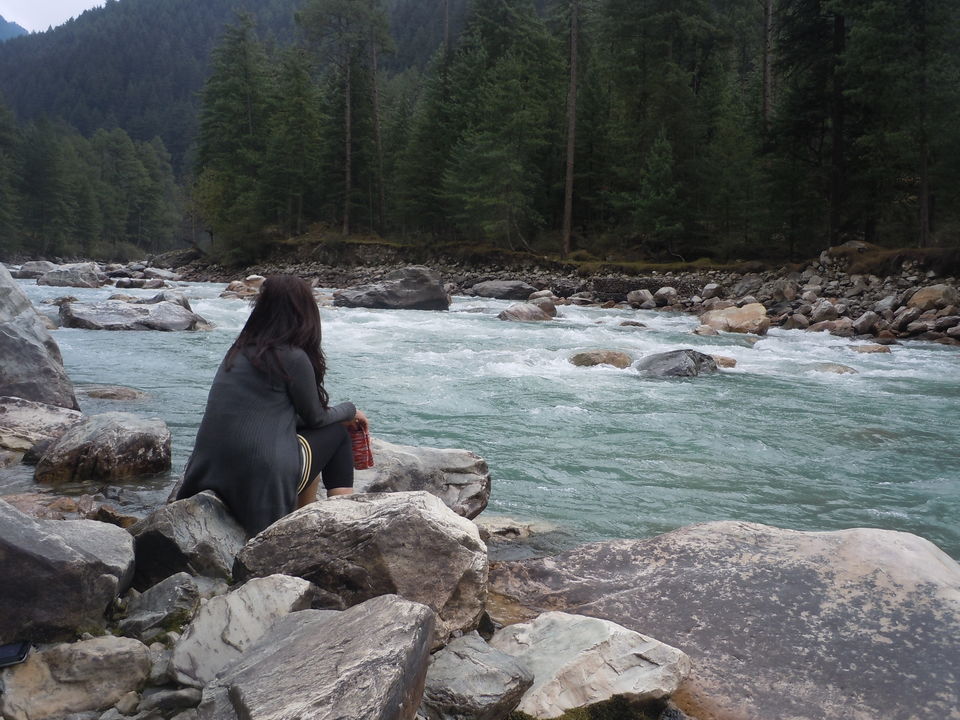 The trip that encouraged me to travel more often: The Story
Juggling between the regular 9-5 schedule and living in a crowded city Delhi, I always feel like running from the chaotic life. Listening to the boss, meeting deadlines, adjusting with personal issues, my life became chaos. For quite some time Kasol has been on the bucket list of most travelers. This place has never disappointed anybody who has planned a trip based on the suggestion of fellow travelers, friends and travel bloggers. Those were the days when I was single and the only thing that goes on my mind was where I should travel next. It was 2015 when the earlier months of the year has been harsh on me. After going through a rough patch in a relationship and looking for a new job, hardships took a toll on my mental health. A Facebook update by my college junior caught my attention. A travel group, named 'We Travel Solo' was organizing a 3 day trip to Kasol. I was convincing a lot of people to come along with me saying it will be fun. But, nobody got convinced. Then, I decided to go alone from Delhi to Kasol.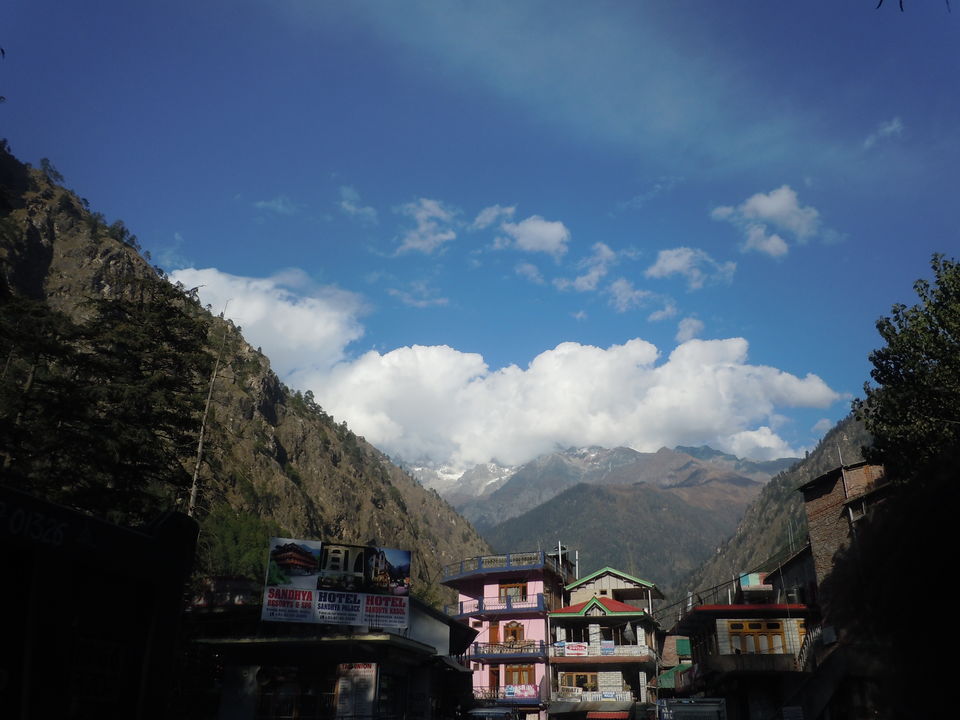 I started my journey on 21st October 2015, it was a long weekend of Dussehra. The bus was full of people from the age group of 18-25. Everybody was unknown to each other. I was meeting people from all age groups, listening to their stories, what they do, what made them decide traveling to Kasol. Deep inside, I was wondering how my trip will be.
I do not know how many of you have felt that something inside you was about to change. But, for me, it was a life-changing experience. Somewhat like looking back in the later part of life that makes you say, "Yes, that was the moment when it all changed." My first ever solo trip to Kasol was one such moment in my life.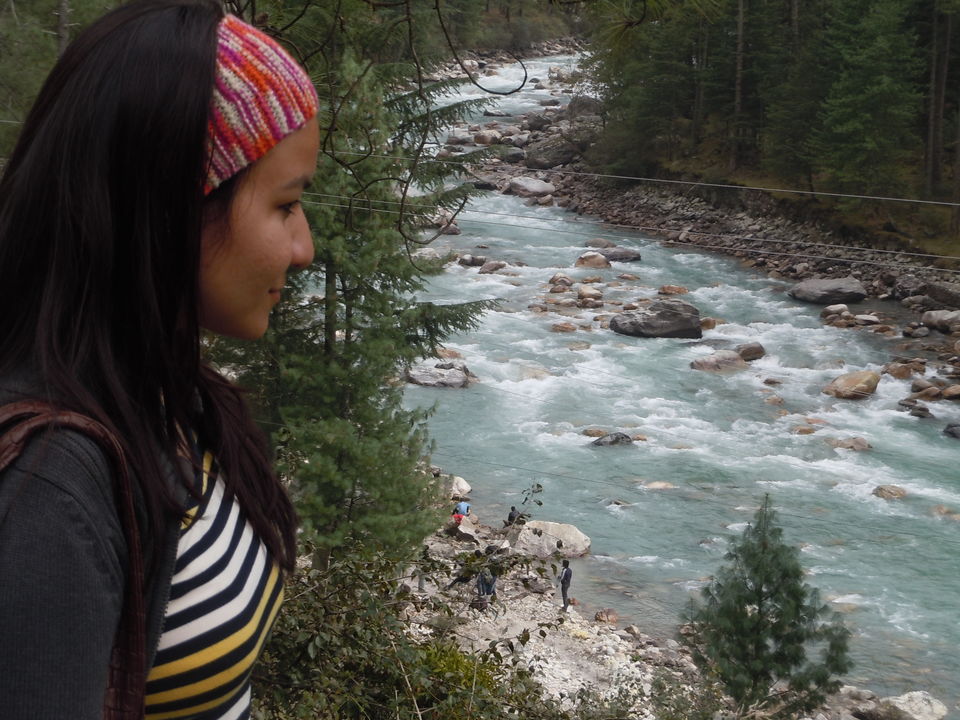 It was Wednesday on 21st October when I started my journey. I was curious to stay awake and see the route until I reached Kasol. The transition from roads to mountains was beautiful. I was capturing every moment that came my way. Passing through all the small villages, the way en route Kasol was not less than a treat to my soul. Trust me, I didn't regret for a second why I traveled alone. Instead, if I would not have decided to travel it would have been a bad decision. That was the most wonderful ride to the hills I ever had. Driving down the slopes of hills through the open windows and capturing the mountains, it was the freedom I believe. It was a wonderful feeling, and I feel the same every time I travel to a new destination.
We reached in the evening of 22nd October, tired and with no energy left. We finally headed to The Evergreen Café for some snacks and coffee. This café is one of the oldest cafes in Kasol. It has options for both indoor and outdoor seating making it an ideal spot for fine dining.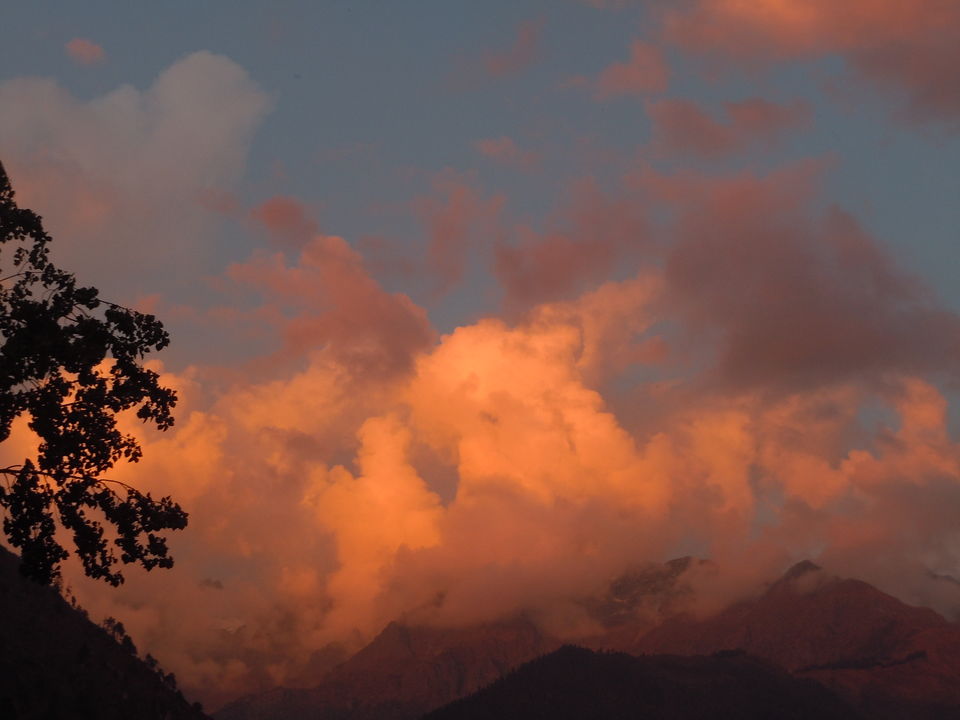 After the camps were allotted everybody decided to sit for a bonfire. Bonfire in a winter evening is always a good idea. I interacted with a lot of people and exploring the near about places. Our camp was located beside a river. The gushing sound of the flowing river and the tranquility of the mountains was a joyous experience that I have been craving for.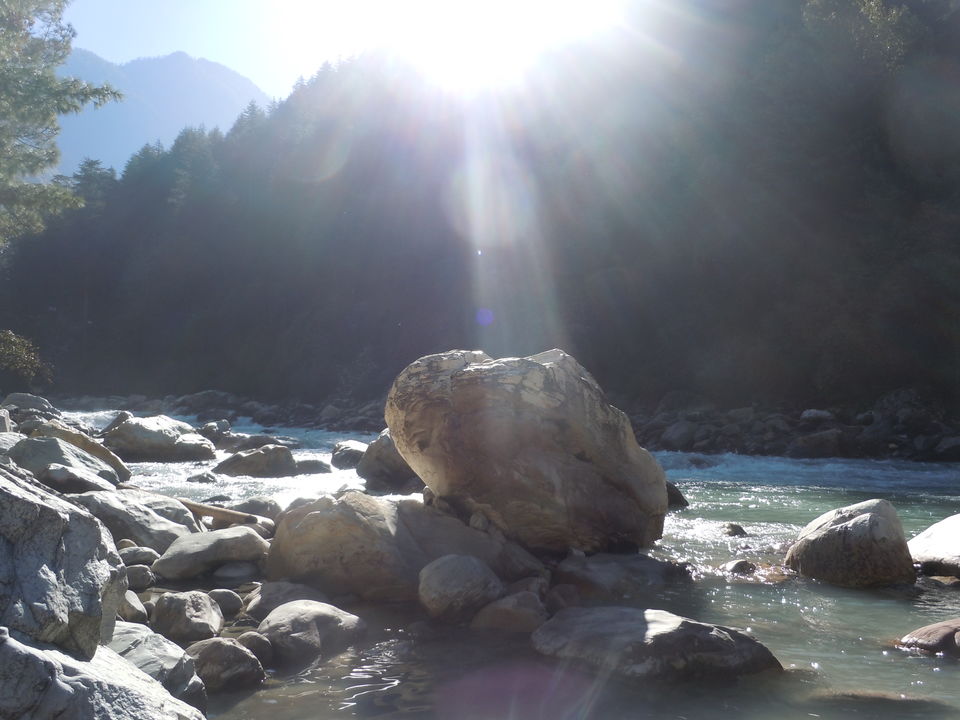 Waking up the next morning in the tent to the sound of birds and the fresh rays of the sun were pure bliss.
I took a camera in my hand and head to trekking through the nearby hills. I made friends with a couple of people who came from Delhi. Some people decided to explore Tosh, while I headed to Manikaran. I went to Gurudwara Manikaran Sahib, a pilgrimage for Sikhs and Hindus. It is mainly famous for hot springs and beautiful views.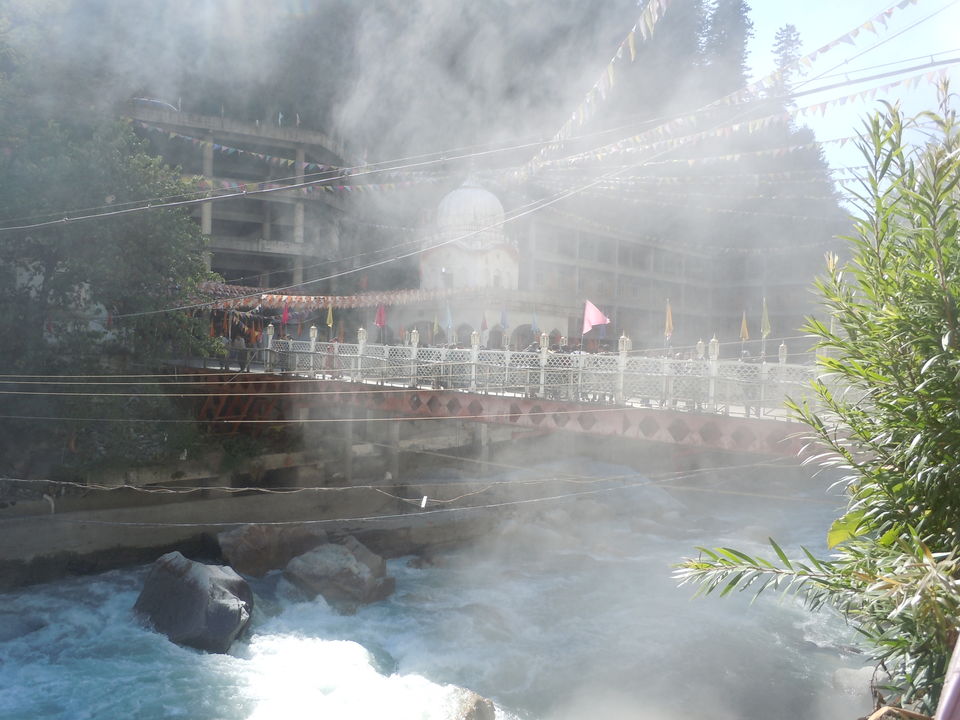 The next day, I along with the fellow travelers headed to Chalal. The trek was extensive and tiring. But the in-between views of the village, listening to other people's experience and gazing at beautiful sunsets took away all the fatigue.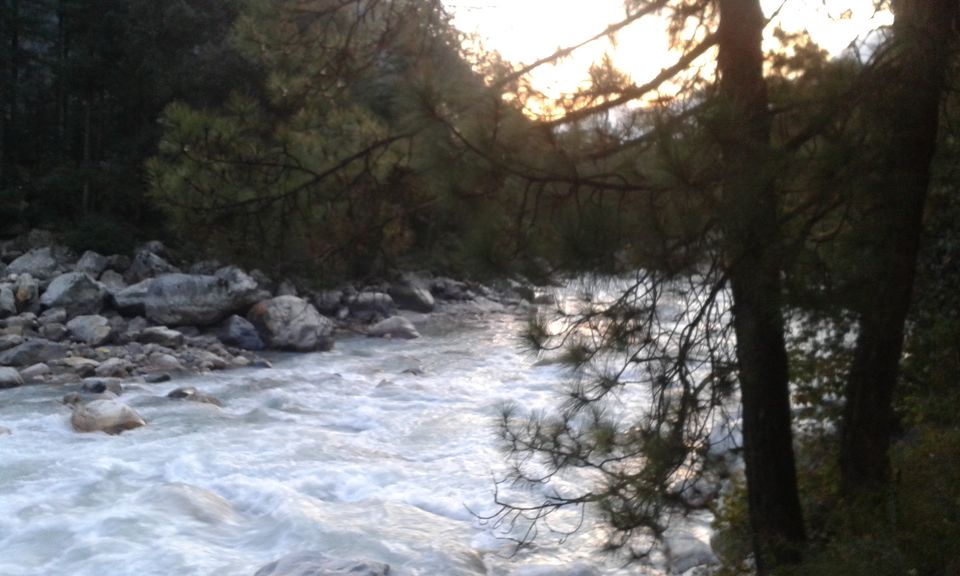 Travel memories are forever
Trekking to Chalal village was one of the places I fell in love with. I realized it was the place where spending an entire day was less. It was a quaint village surrounded by splendid beauty. I clicked a lot of pictures wherever I found a spot. I along with my fellow travelers walked along from Chalal to Choch village. In between, there was a way from where the river was flowing extremely close to the rocks. Soaking my feet into the cold water gave me immense pleasure. I am a Pahari, although I have been brought up in North India I never got a chance to explore hills extensively. Therefore, I am doing that now.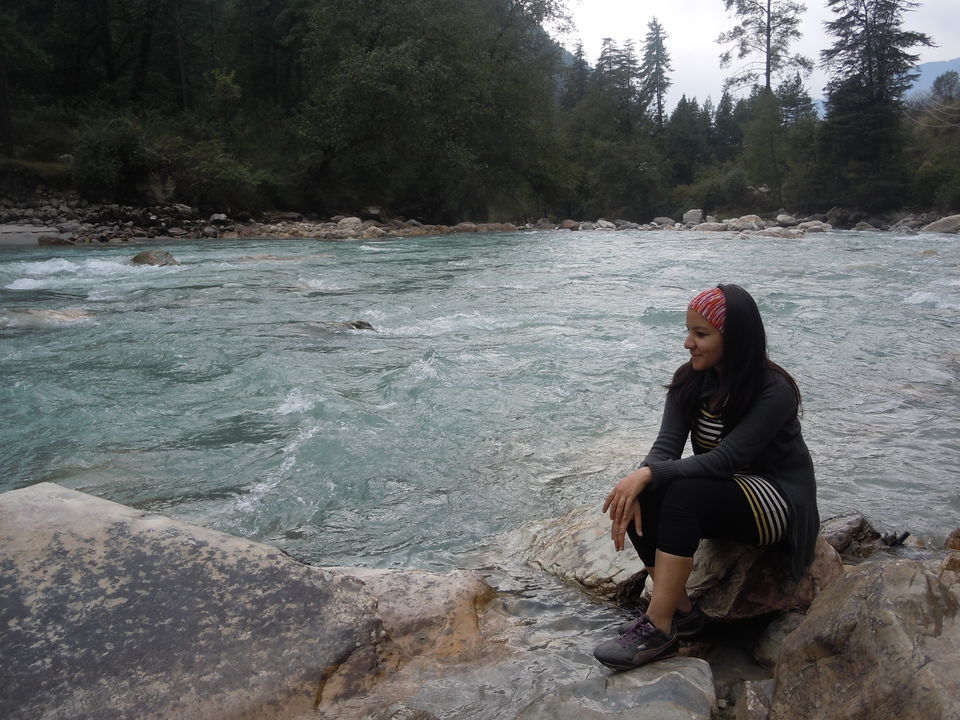 Seeing the gushing flow of the river, I feel like touching its waves. That moment, I felt like a different version of myself. I want to indulge in this feeling often.
Final thoughts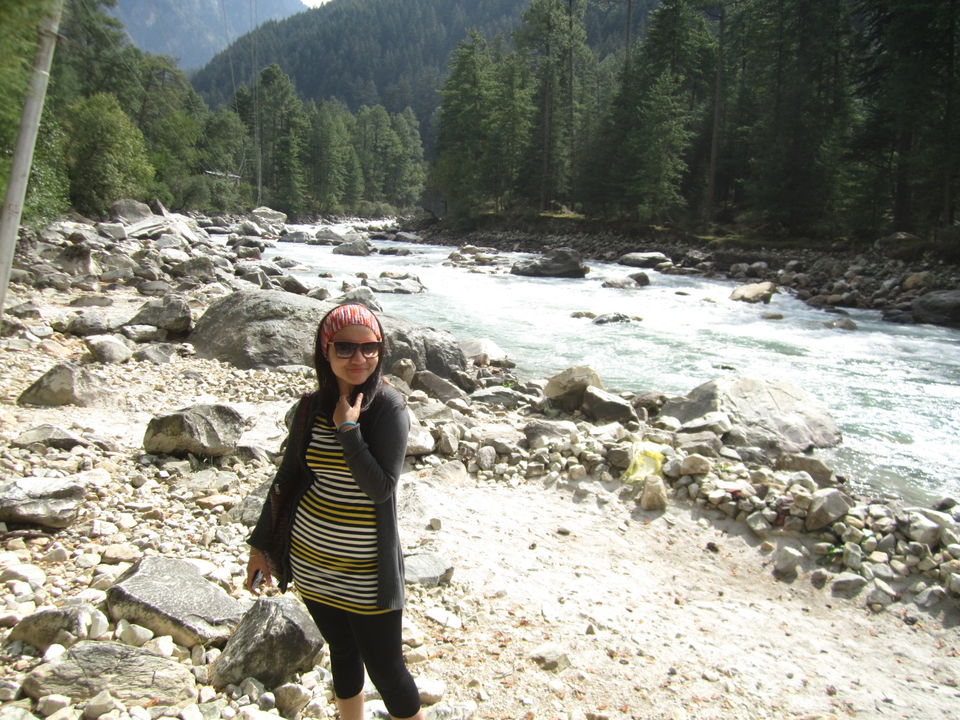 In this place I found my inspiration to travel the world. I realized how much I love traveling. For those three days, everything seemed to be perfect. This trip changed me for good. It made me realize that there was so much to do in life: exploring beautiful places, meeting interesting people and above all not depending on anybody else. It was altogether a great experience. I have traveled to so many places since then, it changed me altogether as a person and helped me to figure out what I want in my life. I am grateful that I took a decision to travel to Kasol alone. This trip gave me so much knowledge about how people are living their lives, it made me open-minded and broadened my perspective about life. This trip helped in figuring out things on my own, and it made me confident about life.
Well, that was one of my first trip that was an overall good experience. Is there any such trip that has changed your perspective about life?