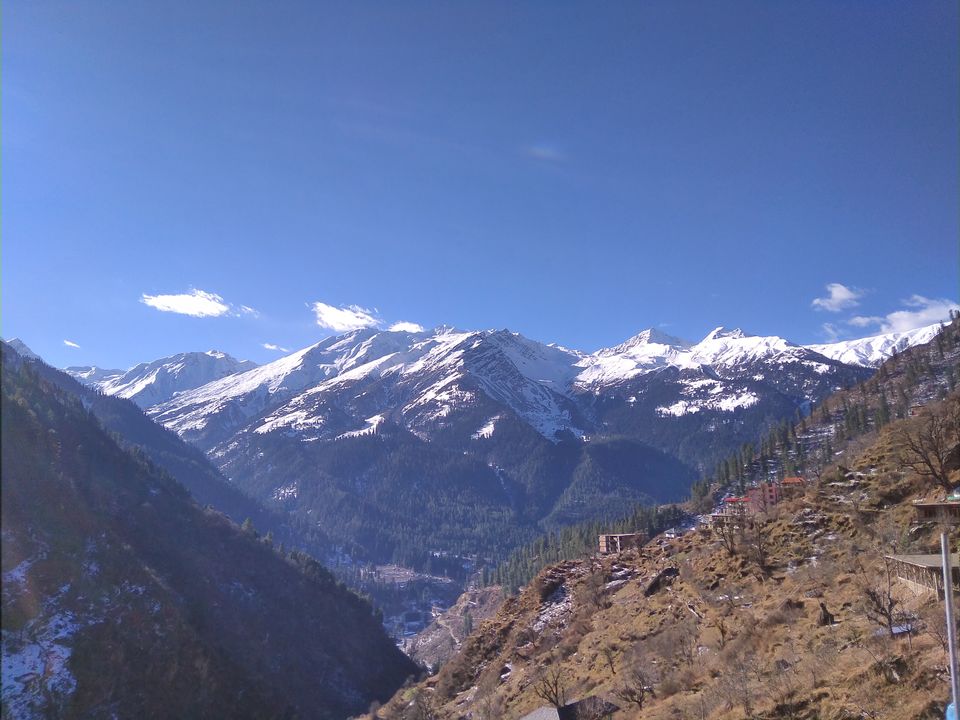 After a night of adventure, I was ready to seize another day. Today I was to head back to pavilion, I had to return to Shuru, my homestay. As usual I got up at around 6 a.m. and as expected, I was the first one to get up. Infact it took 3 hours for others to get ready. Now, a plan was made to go to Tosh village for sightseeing, I was invited. I thought to myself, alone I would never make that far, it's an opportunity to get out of my comfort zone and visit new places. I agreed!
We left the hotel at around 10 a.m. We walked to the bus stand in Manikaran, hoping to catch a bus to Barshaini, the stepping stone to Tosh village, only to find out that all the buses to Barshaini had been cancelled and our only option was to take a cab, or walk on foot. We took a cab obviously. The driver asked 300 Rs and he would drop us 6 kms ahead where we would have to take another cab. So we did. I don't exactly remember the name of the place where he first dropped us. We met another 3 guys there and decided to take a bigger cab for more comfort and more favourable division of costs. We asked the driver to drop us in Barshaini, near Polga Dam. He was insisting on taking us till Tosh for 1500 Rs, but we wanted to Trek for a few kms. We paid him 1000 Rs.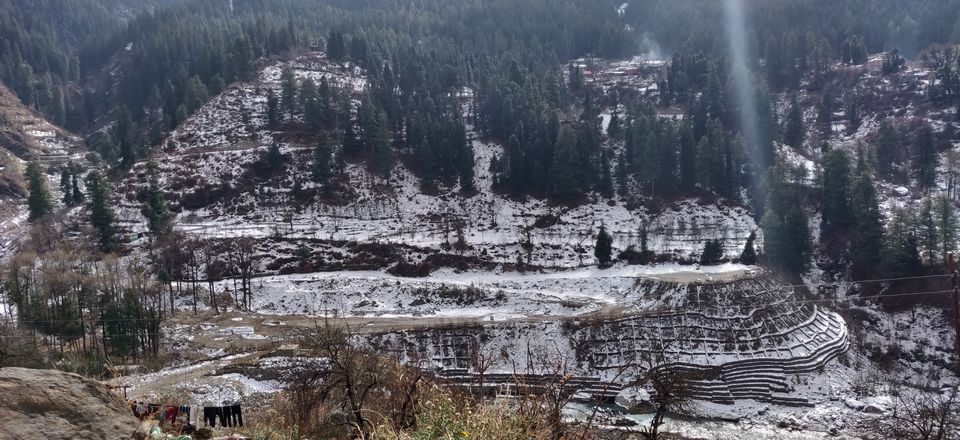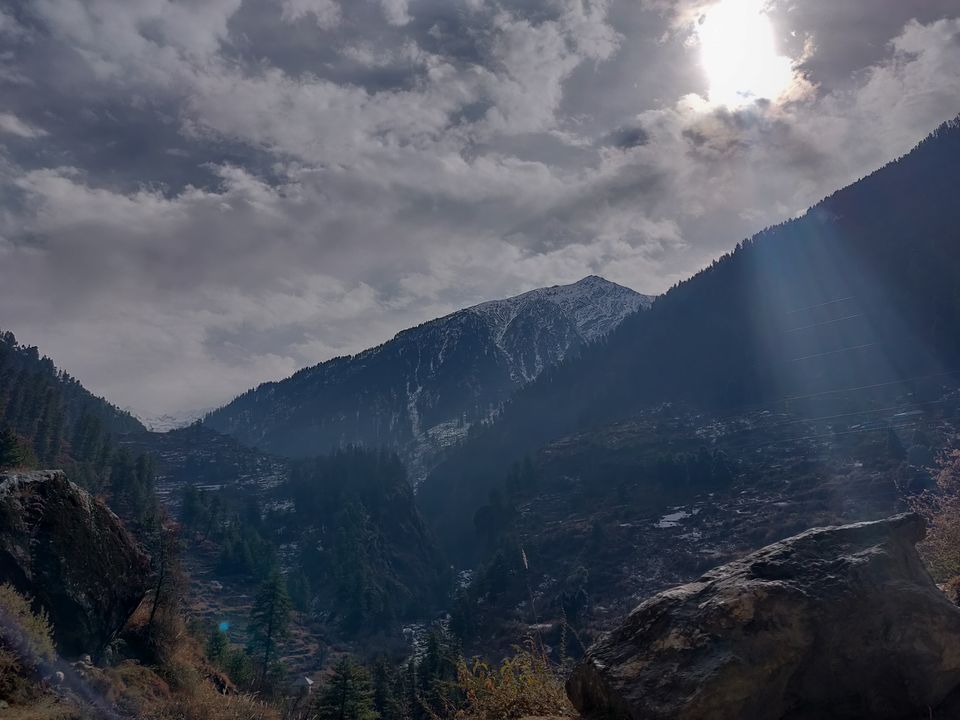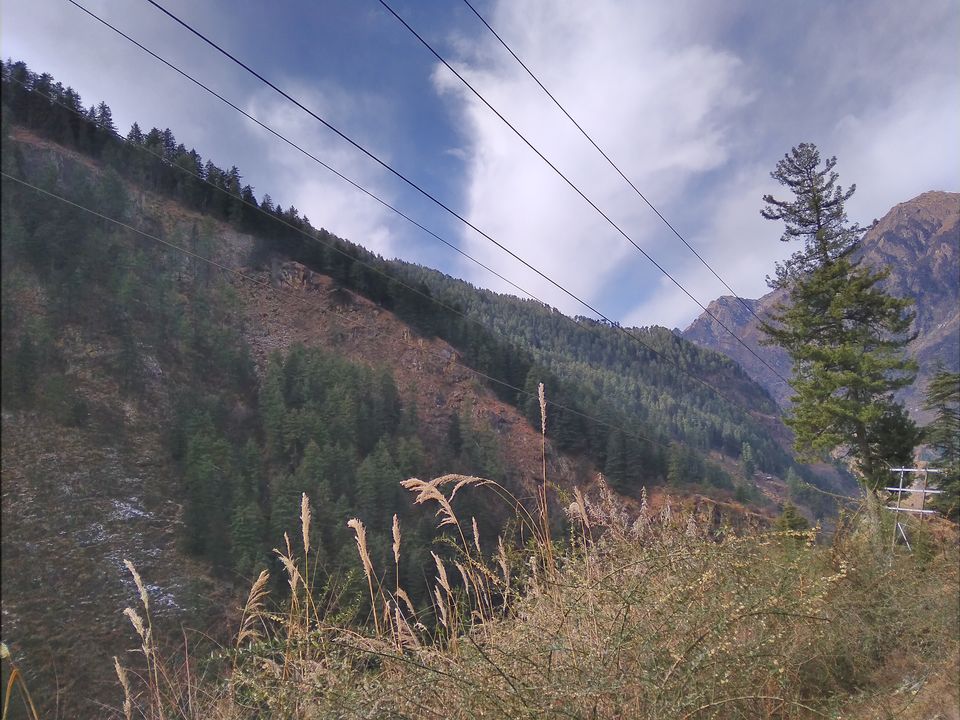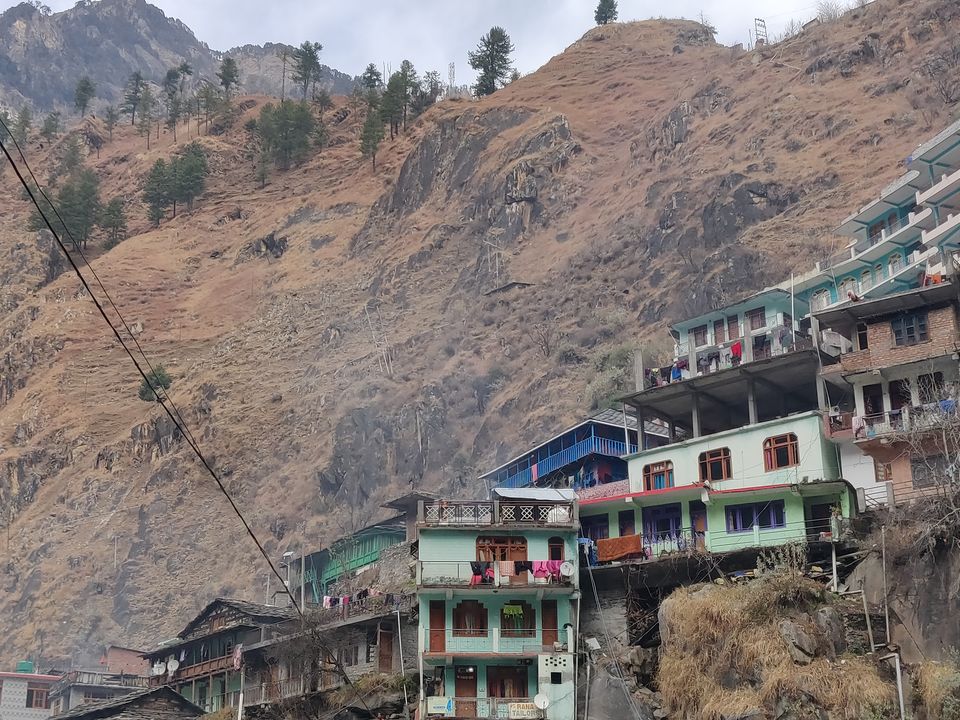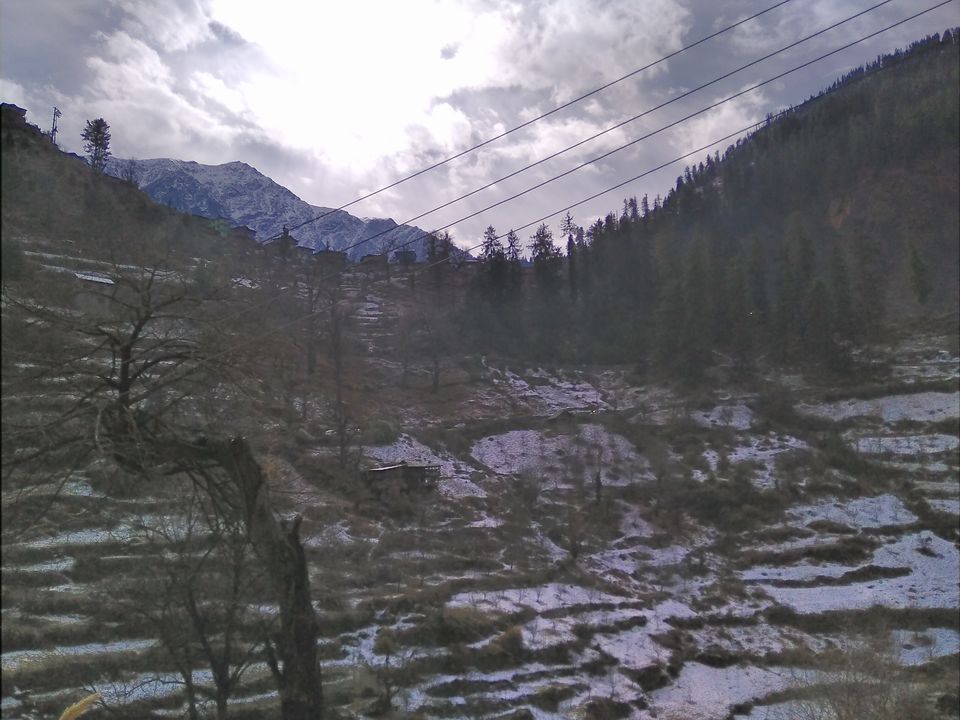 Every time I took a vehicle in the valley I kept saying to myself,"This is the best journey I ever had", and the bar kept going higher. We started walking towards Tosh from Polga. Now if you start on foot from Barshaini, you will be greeted by some four footed friends who will accompany you in your journey till Tosh, if you don't scare them away. We kept feeding biscuits and stuff to the dogs we met, and they kept following us happily. Although they did seem a little clingy. As we kept goinf on higher altitude, our mobile networks kept disappearing. Only postpaid networks were available, and some reason BSNL was available too, the one which I hadn't recharged for a millennia, was of no use anyway.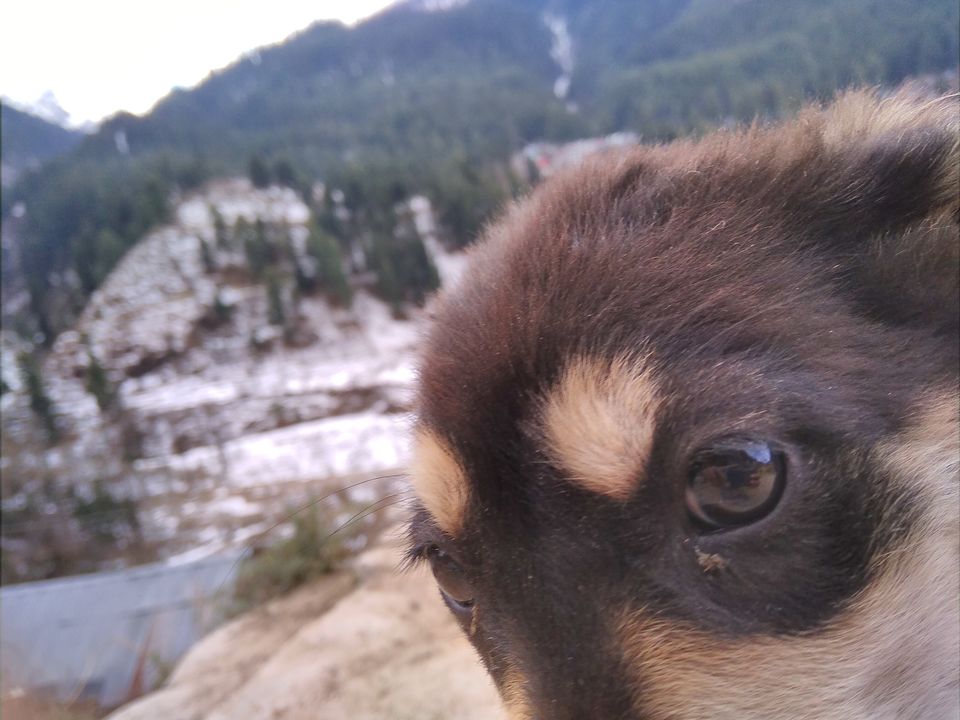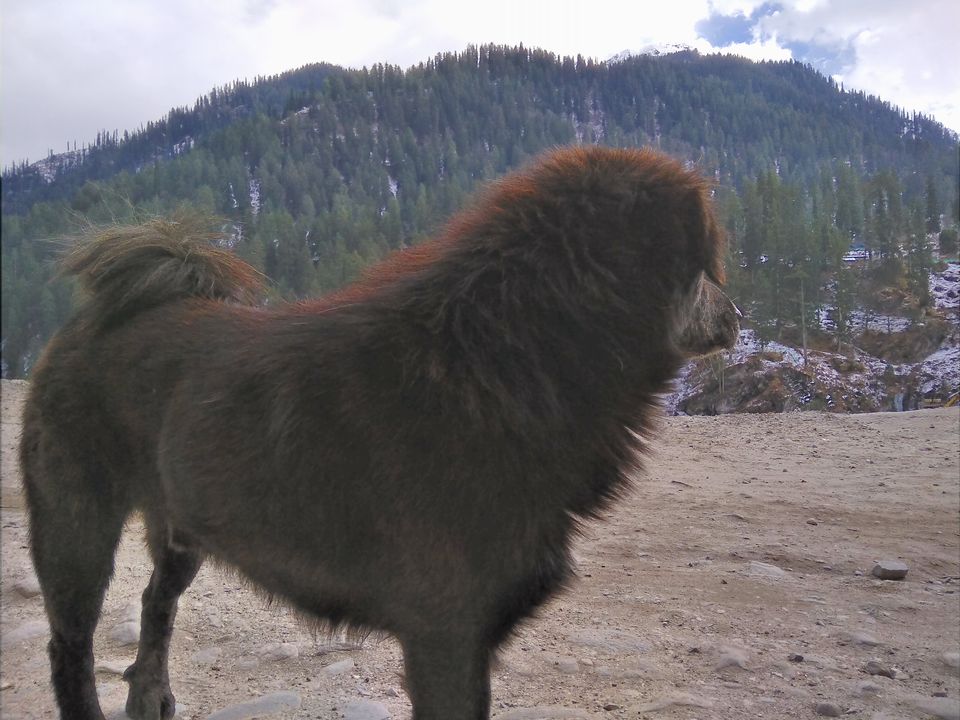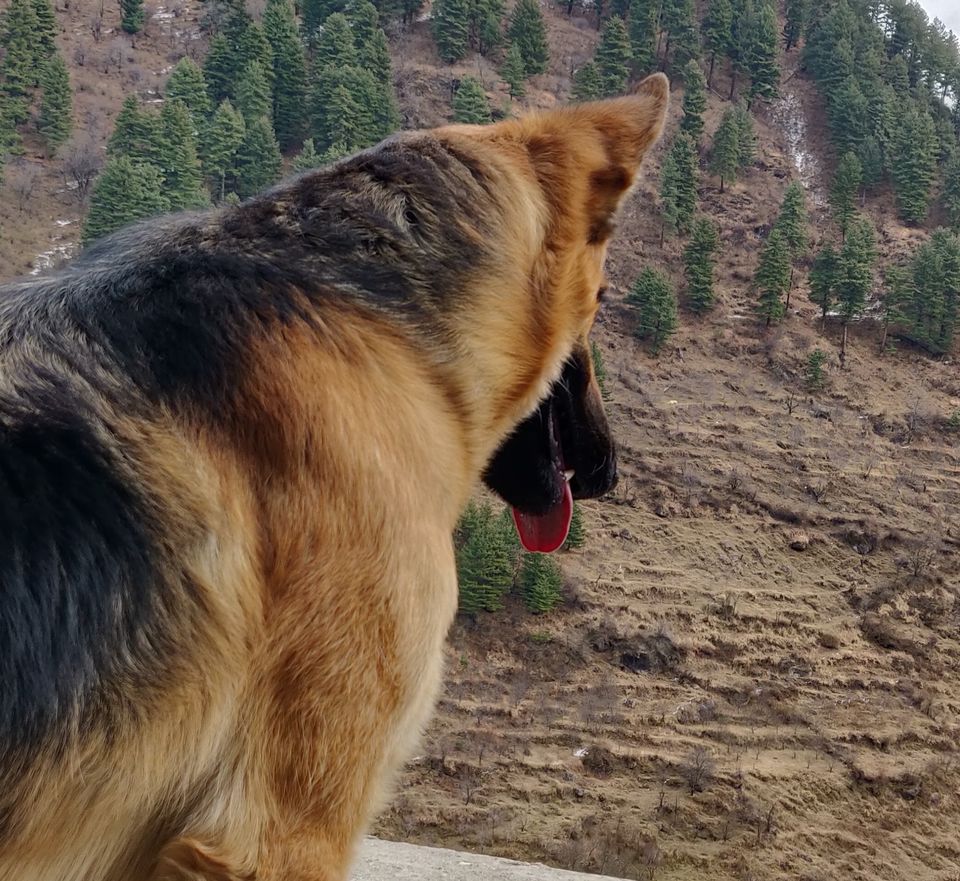 It was after noon when we reached Tosh village,and I tell you, Tosh is the stair way to heaven. I am just a beginner in this travelling business, everywhere I went it was all new to me, but Tosh was a place I had only imagined in my dreams. The first task on our mind was to find a place for accommodation. We first went to "Boom Shankar Café" we had heard so much about. They had 2 rooms of 2000 Rs each, which together could accommodate only 4-5 of us. So they were of no use to us. We set out again on our hunt. Incidentally we met an aunty on our search who led us to this perfect place, located at a height, with the most beautiful view from the balcony. Not only that, aunty helped us in our dinner preparation too. She agreed so kindly agreed to prepare a "chicken dinner" for the 8 of us (the 3 guys we met had grouped with us).
In the evening we went out to explore the place and satisfy our growling stomach before dinner. We had also thought of going ahead and see the infamous waterfall near the village. Bad luck though. I don't remember the name of the café we sat down in, but those guys took 3 hours to serve us some chicken momos, chicken soups and coffee. Times like these when you start missing Swiggy!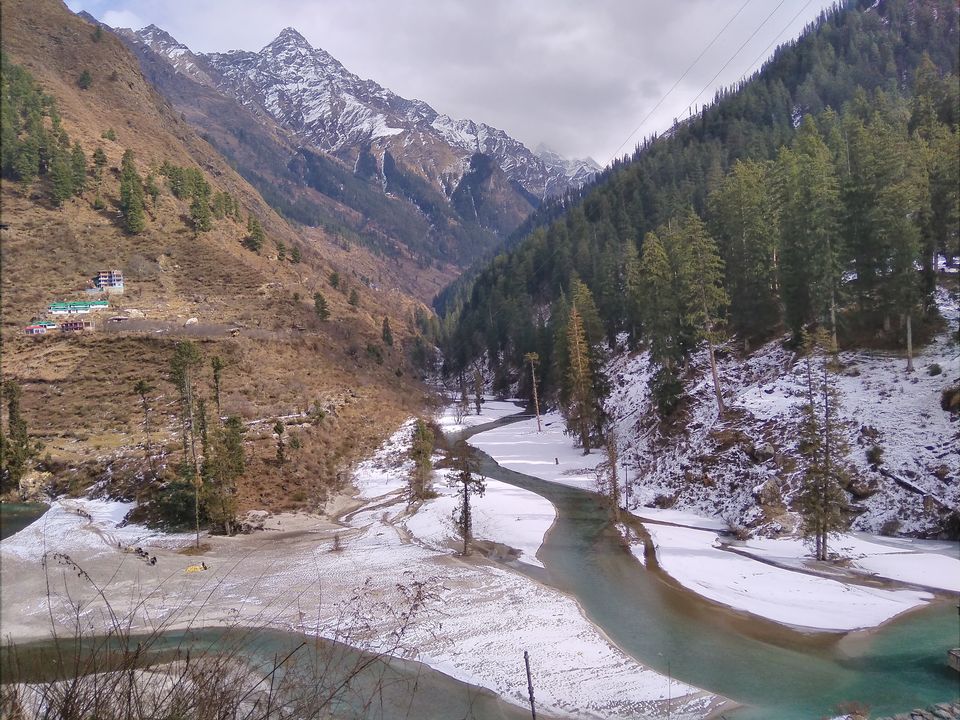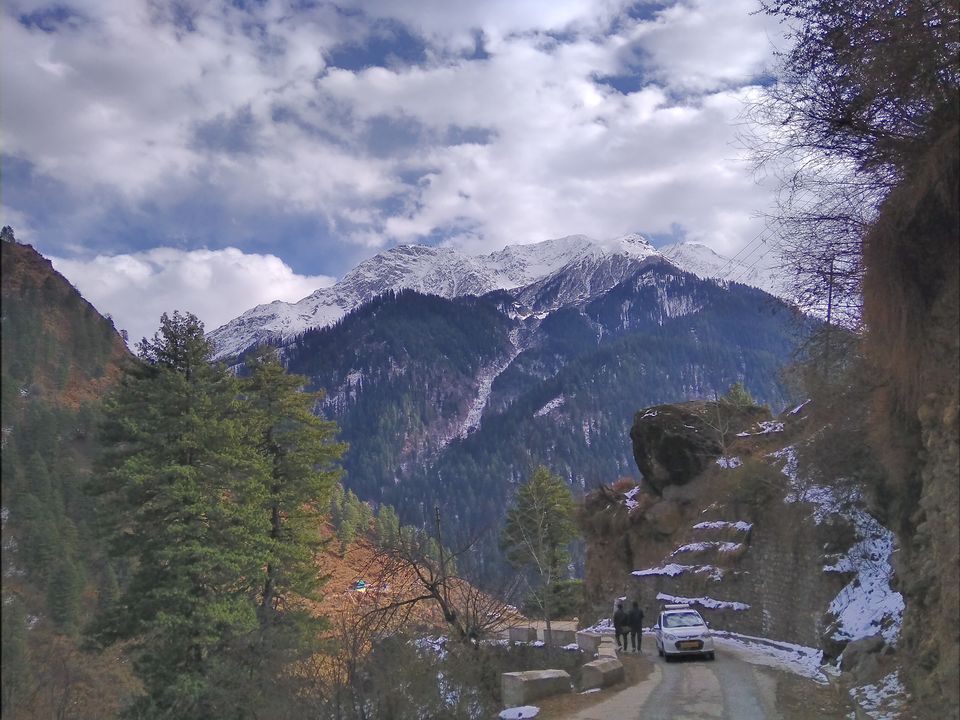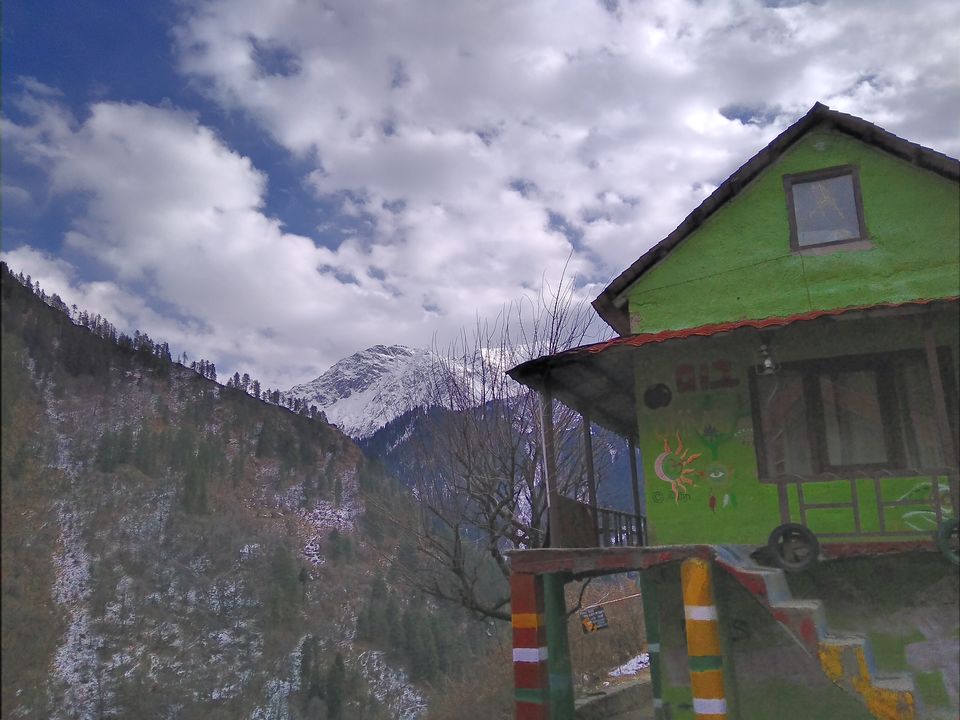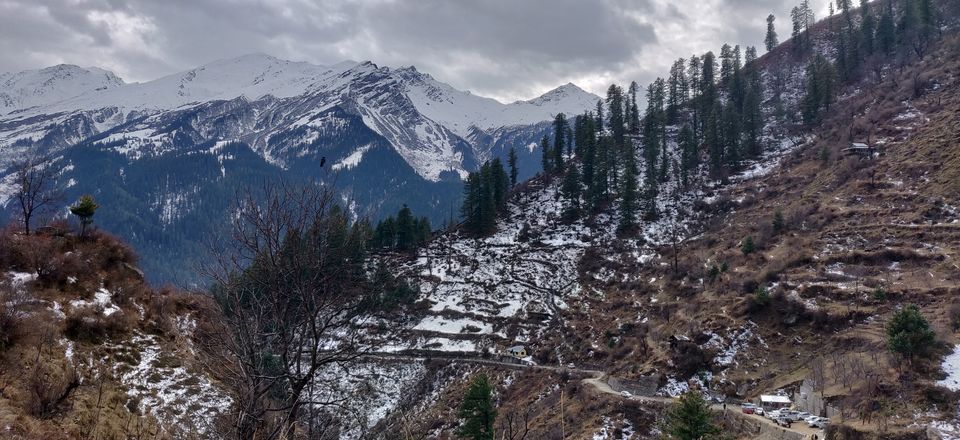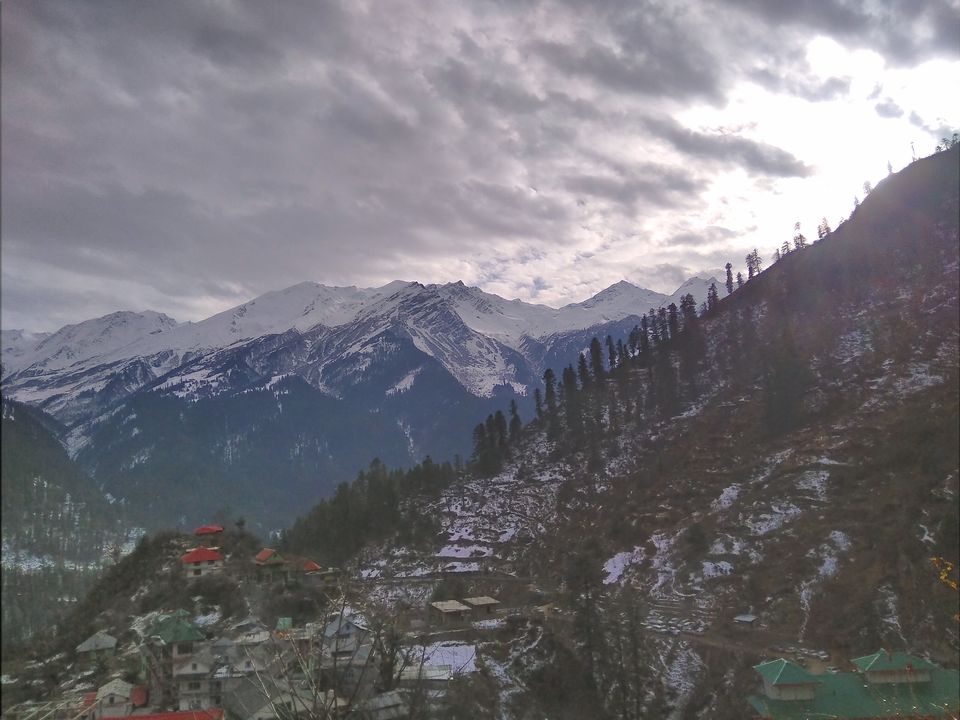 When we got back, it was not too late. We had dinner and a few other unmentionable things, sat around bonfire all night, chatted. This was a night I'm gonna remember all my life. We sat there for so long, we were hoping that half the night must have passed, but when we looked at the time it was 12 a.m. That's the magic of the mountains, you can do everything and it still doesn't seem enough. When you start to think you've seen everything, you're shown an entirely new thing.