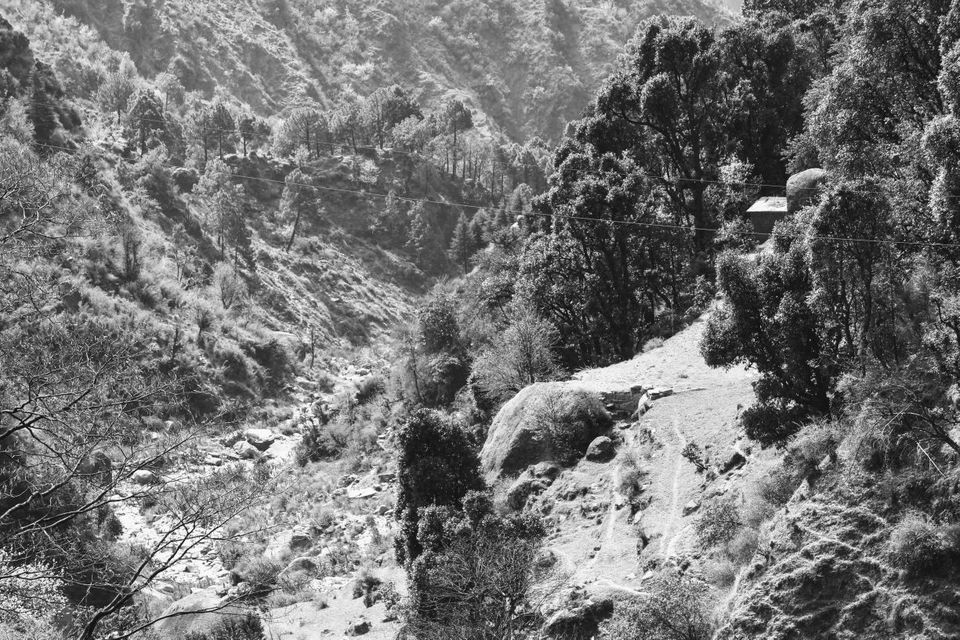 Day 1:
Himachal Tourist Volvo Bus:
Delhi to Bhuntar
09:45 P.M. -----------08:30 A.M.
(Volvo AC Semi Sleeper)
1788/- per person
Day 2:
Bhuntar to Tosh (51.5km)
Enroute: Bhuntar-Kasol-Manikaran-Barshaini-Tosh
Take local bus from Bhuntar to Barshaini.
Last bus stop is Barshaini and Tosh is around 3Kms from here!
Take local cab to reach tosh. (Cab will take around ½ hour from Barshaini)
Or
One can either trek to tosh from barshaini which takes around 90 minutes or more.
Route suggested: Take bus from bhuntar to Manikaran gurudwara sahib and spend some time to relax here & then head to Tosh (bus and cabs both available till barshaini).
Tosh: Camping
1. Campin'wild: http://himalayantrekkersclub.in/
-1500/person, includes breakfast & dinner and tent with beds, common washroom.
-Full payment Advance.
-Emergency refund 80%.
-3kms trek from Tosh Village.
2. Digambra3.5Hz camps & restaurant: http://www.booking.com/Share-AOGvTX
3. Hotel blue diamond, Tosh.
4. Hotel hilltop: http://hilltoptosh.in/
5. Ashwin cafe & pink floyd are other popular options.
6. Tosh waterfall camps: 098828 08668
-1500/tent double occupancy, includes sleeping bags and tents only.
-food available on charges.
7. Himachal pradesh electricity board guest house or forest guest house, Tosh.
Getting around Tosh:
-One has to cross a wooden bridge to enter tosh village. It's only accessible by foot as there are no motorable roads.
-Trek to Tosh glacier if possible.
-Pack some ready to eat stuff for avoiding hunger strikes or any emergency.
-Ashwin cafe, Pink floyd, Shiva cafe, Hill top cafe for tummy requirements.
Day 3: Kheerganga Trekking
-Tosh to Barshaini (3kms)
-From Barshaini trek starts to Kheerganga (approx 11 kms)
Enroute: Rudra Nag near waterfalls
Or one can start kheerganga trekking from tosh itself through nakthan village. Ask local people for more information.
Accommodation at kheerganga: plenty of options at reasonable prices and tents available on rent, washroom facilities available.
Things to remember:
-Don't carry too much load, trek light.
-Keep dry food stuff with yourself.
-Mobile phone networks might not be available at top, make calls before starting the trek.
-Keep your toiletries.
-Keep woolen clothes as it's biting cold at the top.
-Keep water, fire lighter, rope, torch, e.t.c.
-Trek with nice pair of shoes, most probably trek shoes or snow boots to keep your body protected from getting cold (Personal experience). :-P
Day 4: (To Delhi)
Last bus timing to Bhuntar from Barshaini is around 2 or 3 P.M. Ask locals for more information.
From Bhuntar to Delhi:
Himachal tourist volvo bus
Bhuntar to Delhi
7:30 P.M.----------07:00 A.M.
(Volvo AC Semi Sleeper)
1800-2000/- per person.