Take me down to the paradise city where the grass is green and the weed are plenty, take me home. Yes, i was definitely rolling to that place where the grass is green and weed are plenty but to reach that promised land I embarked on a journey that demanded more time and determination than I anticipated. I could not help but share my experience about that hot July night, 2015. Boarded a bus from Kashmere gate, Delhi. At 10 we halted at a highway dhaba for dinner and when I thought everything was working out perfectly, except for the food in the dhaba which was overpriced and unappetizing, our bus broke down. First, the driver and conductor tried to fixed it and when the passengers started to get restless we tried to help in whatever little way we could but to no avail. Even the trucks and private vehicles that were passing through the highway could not help. By 1 a.m I had interacted with another solo traveler, a south Indian couple on vacation, a group of middle aged women on their quick get away excursion, a group of college kids on their way to Kasol and I was on my way to Kheerganga from Kasol. By 1:30 the driver announced that we had to wait for aid from Delhi which would arrive the next day and denied to refund our money as well. At that moment, when all the passengers were panicking by that sudden struck of misfortune, a HRTC bus came to our rescue. For me, that bus looked nothing less than a knight in shinning armor. While they halted for their dinner, I told myself that I am not going to spend my night there and so, I went to inquire if the bus could accommodate another passenger. The conductor knew about our misery, so he told that as much as 10 people can board their bus till Bhundar. By 2 a.m it started to rain cats and dogs and I was starving as I had nothing but a bar of chocolate. I got into the bus, all drenched and realized I was the only female passenger in that fully packed bus, some of my co-passengers from the other unfortunate bus came along while some decided to book a cab later and some decided to wait for help. I decided not to wait for both. Took the bus and somehow after a long sleepless night reached Bhundar safely. Took another bus from bhundar to kasol and the 14 hours to be journey stretched for nearly 20 hours.
The first thing I did in kasol was, bought an umbrella and attacked a huge bowl of mutton thupka. I checked into a home stay for a night. There are a lot of home stay that are cheap and exceptionally well maintained, of course, you cannot expect the perks of room services and wifi but who needs that comfort when you're on a vacation with nature, in fact it delights me if there is no signal when I am away from the city.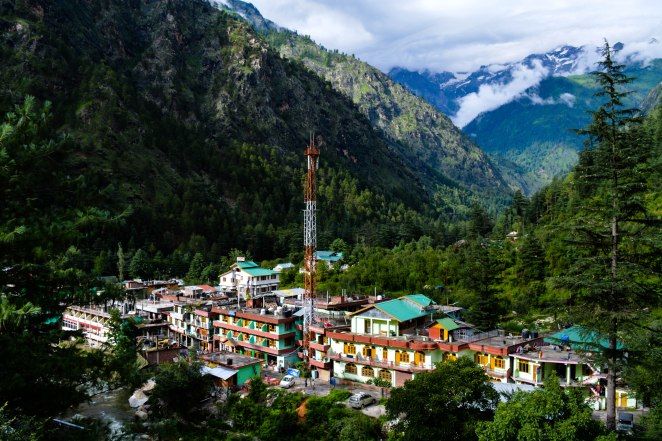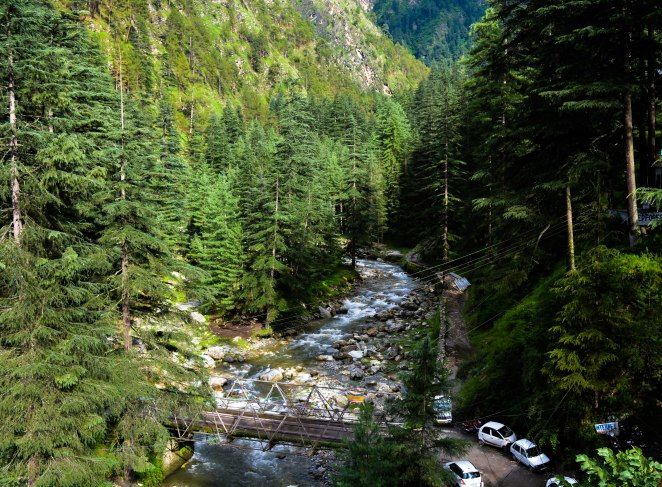 By 7 a.m the next day I took a local bus and headed toward Barshaini which is around 20 kilometers from Kasol, and from where my 5 hours enroute kalga to kheerganga begun. You can also hike to Tosh, Pulga and Tulga from Barshaini.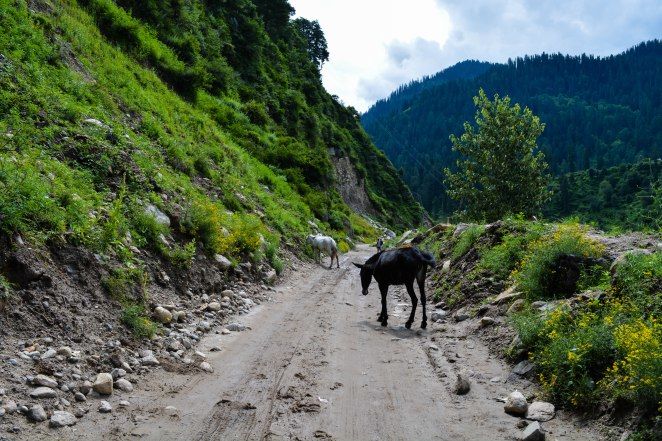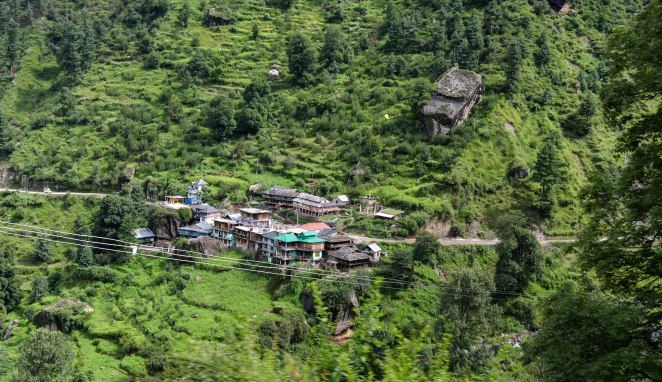 I reached Kalga after an hour hike, a small village on top of a hill overlooking the valley. Kalga comprises mainly of guesthouses and apple orchards and there are more Israelis than there are citizens. I had lunch and most importantly, got a much needed break. Also met a group of people hiking up towards Kheerganga. I had no idea what awaited me but the actual trek started from there onwards.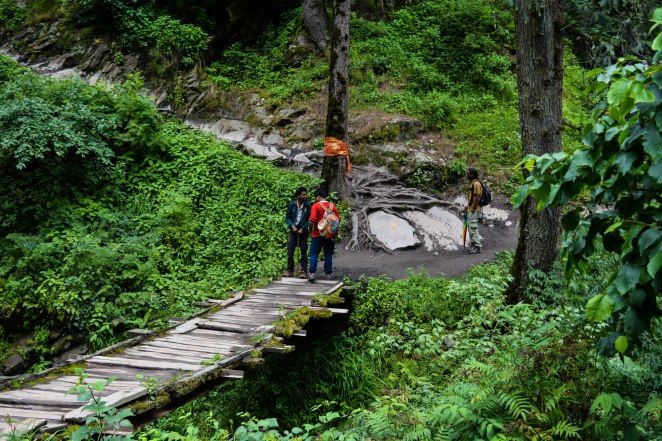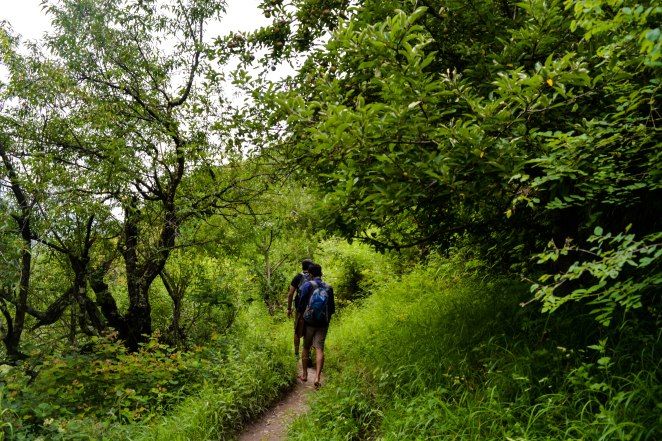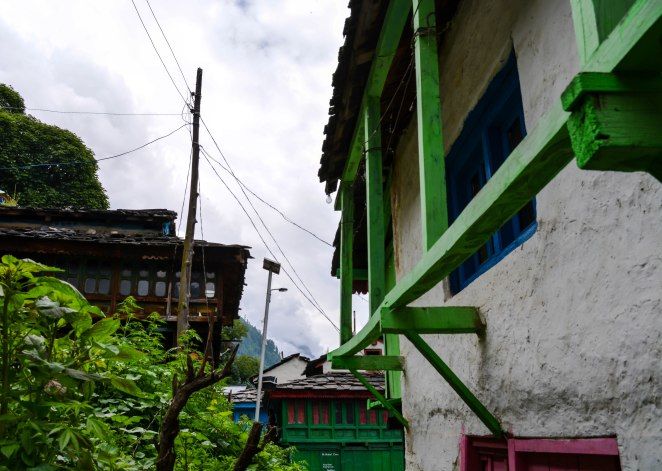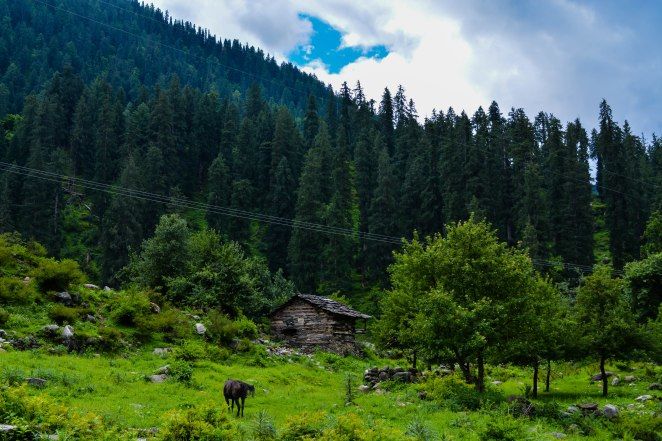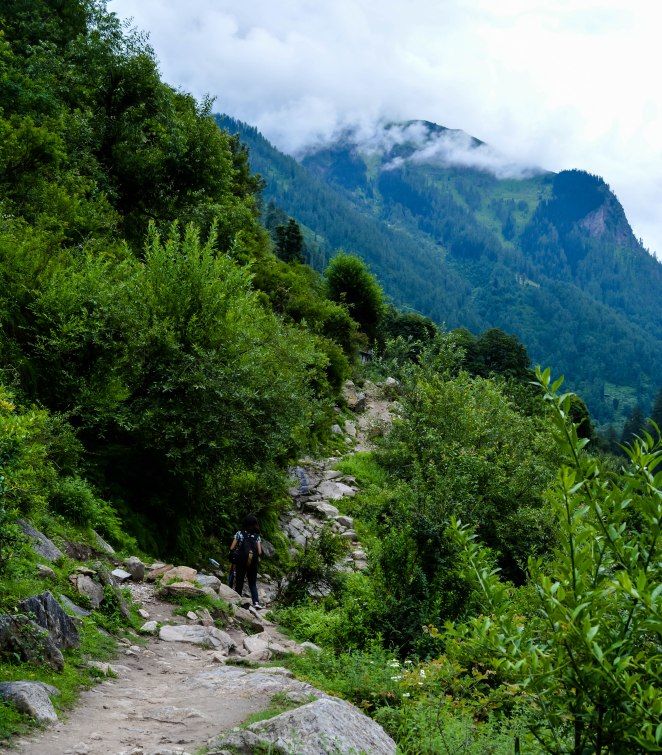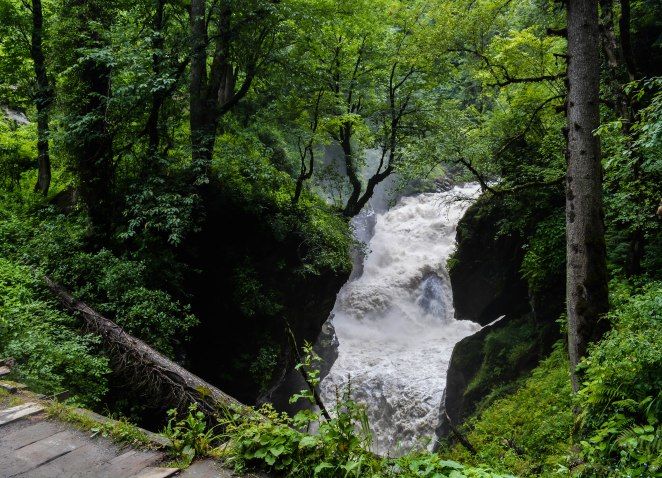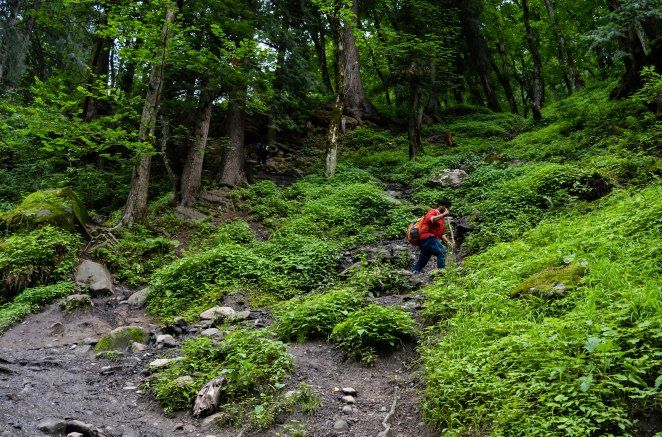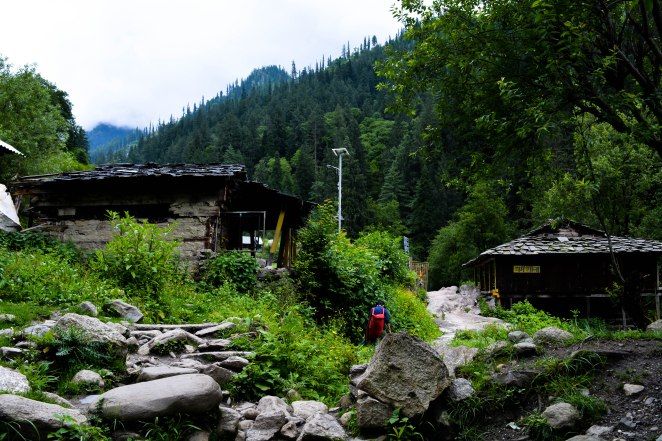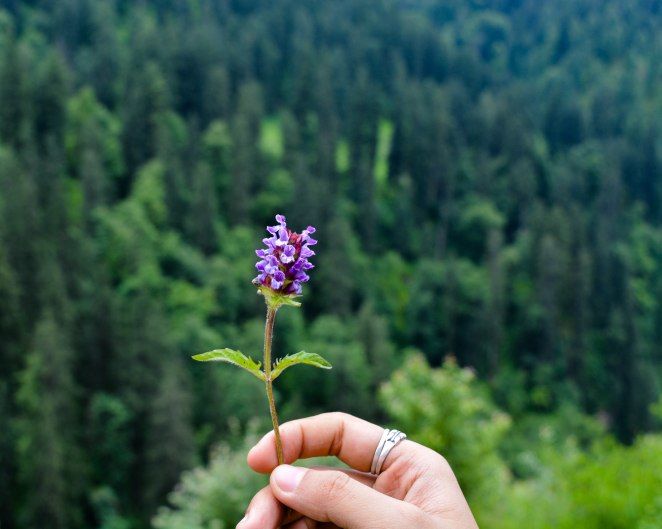 It was difficult to hike uphill during monsoon when the ground was wet and there are possibilities of a heavy downpour anytime. The weather can take you by surprise. Despite all the, every place I went proved to be even more beautiful than the previous one. It was a tough hike uphill all the way, I cried with no strength left and almost gave up but man it was all worth it.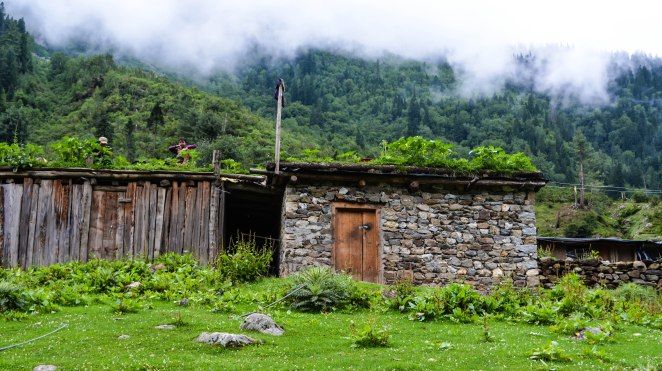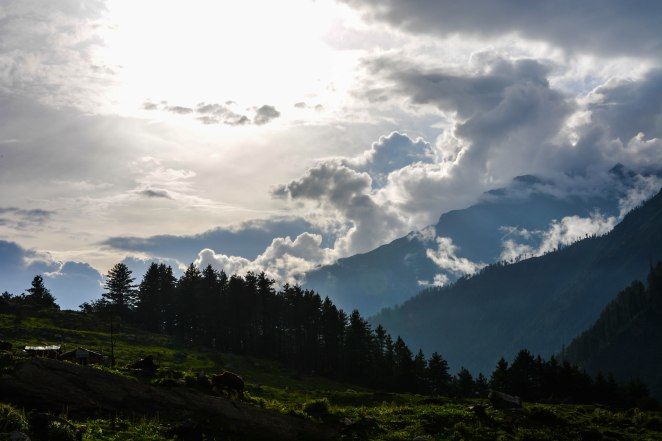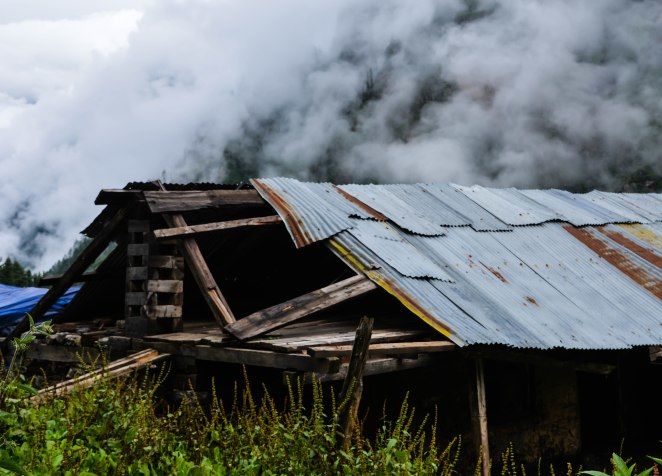 Kheerganga or Kheer Ganga as the name suggest is Ganga River as White as a Kheer (an Indian sweet dish made from rice and milk). The name Kheerganga came about as the milky waters of the river and its streams flowing in all its vastness into Parvati valley from all sides of the mountain. And due to its abundance in water resources there was a hyrdopower Project coming up in the village of Barshaini. On reaching Kheerganga I took a tent which was surprisingly very cheap INR 200 and then, I ran up towards the hot spring, the gift that awaits every traveler in this paradise of a place.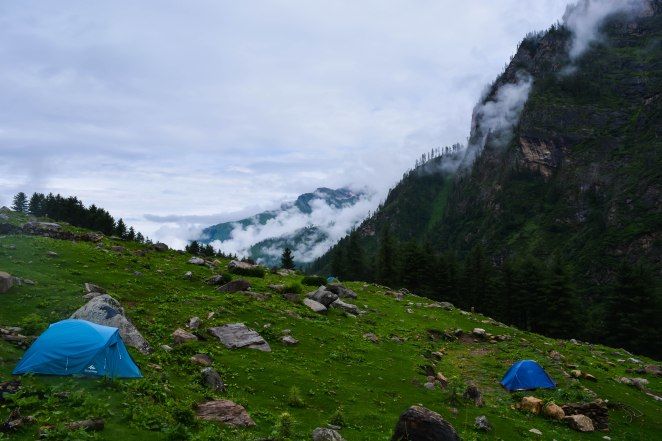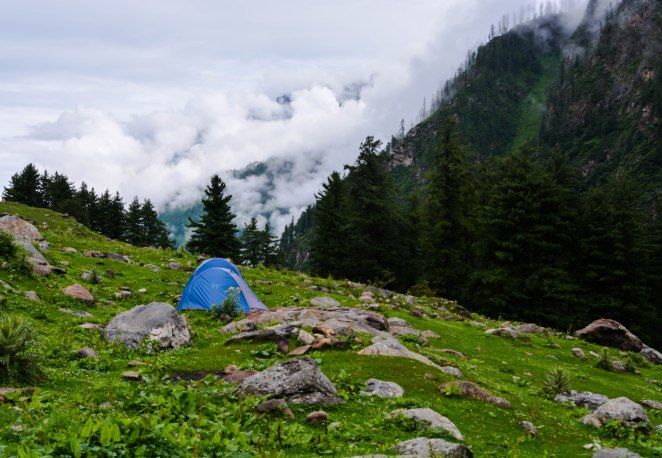 10 minute walk up the hill is a hot spring pool, and I relaxed in that pool till nightfall for almost 4 hours. It was a rejuvenating treat to my body after that intense hike and it did felt good. I deserved it.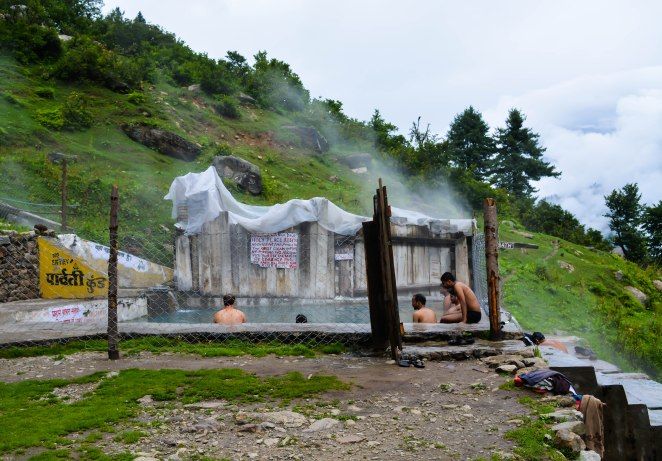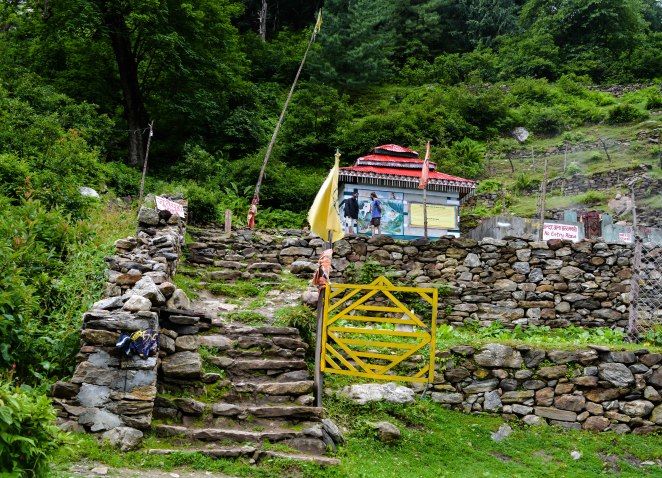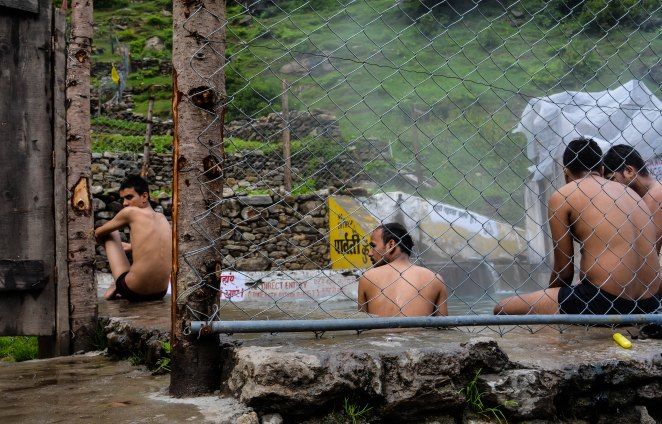 I made few new friends, a man from Delhi, a girl from Kinnaur and another man from Kullu and by night we sat around a bonfire, sharing stories, mostly listening to the stories narrated by our camp host and his friends. Had an early dinner, which consisted of rice, fresh mushrooms from the forest and the tastiest dal and veggies I ever had. It was all for just INR 100.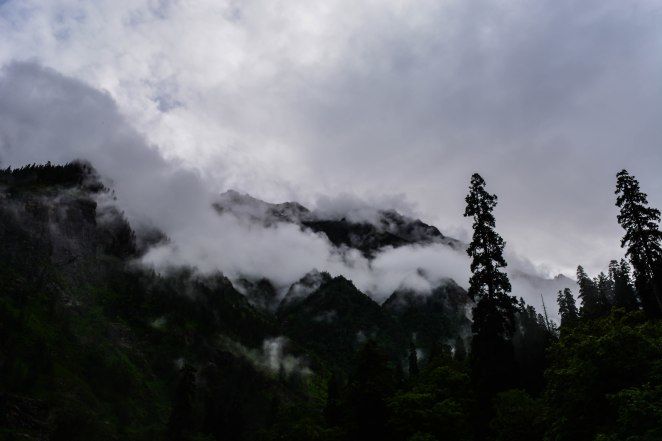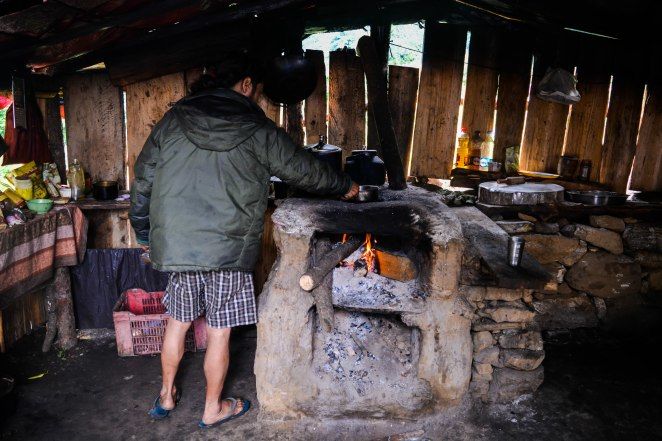 I stayed there for a day and descended towards Barshaini the next day with my new friends, to catch the bus back to Delhi from Bhunder.
Some journeys go as smooth as silk while some are as unpredictable as the waves, but it is the unpredictability that weaves into a story, makes you a wise traveler and an opportunity to meet and interact with fellow travelers. Kheerganga is a paradise for both nature lovers and stoners. I had the most satisfying hike in years and came back a child having found myself again and madly in love.
Keep travelling and keep sharing your stories
-Imti
Trip first published on VISUALLYBLUNT