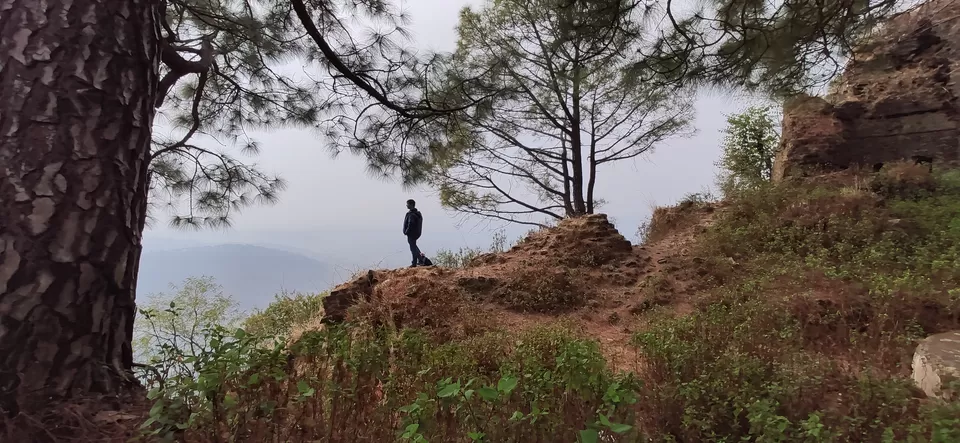 Manali is such a wonderful place that I can never get bore of it. I stayed there for two months and yet there are still so many places that I didn't get to see. A local from Manali once said "Mam you will have to stay for atleast one year to cover all the places in and near Manali" . I completely agree. Here I am noting down 8 offbeat places that have stolen my heart. Make sure you visit atleast 3-4 of them to experience the different face of Manali:
Bijli Mahadev – This place comes at number one in my list of offbeat places. Located at 64kms from Manali,Bijli Mahadev is worth every climb as it offers a totally different aura!
Soyal – This offbeat place is the best heavenly place I have ever visited in my entire life! Soyal is untouched magical and totally out of the world! Located just 18kms away from Manali , the entire route after Naggar is worth a bike ride ! I have visited twice during my stay at Manali and wont mind visiting again. Make sure to have lunch there at the small dhaba ;its delicious!
Jispa – At a distance of 92kms from Manali, Jispa is an offbeat place to make memories. I highly suggest to plan two day itinerary here and spend the night under the starry sky. I have travelled till Baralacha La Pass and I was speechless by the beauty it offered me all along the way .
Prashar Lake – Located 103kms from Manali and 49kms from Mandi ,Prashar lake offers a pristine view and an interesting history. There is a floating island which rotates on its own any time. Also nobody is able to calculate the depth of Prashar Lake. So it's the best offbeat place to go when in Manali.
Jibhi – Another offbeat place I can suggest is Jibhi. It is situated at 101kms from Manali and you must plan atleast a two day itinerary to visit here. Tirthan Valley is situated a few kms from Jibhi and you should spend some time there (you can thank me later!). It's a good place to stay in a camp for one day to fully enjoy Jibhi.
Sethan – Another one day beautiful offbeat destination near Manali is Sethan. In winters, this place is also known as "Igloo village" of India. It's a quaint village which offers wonderful scenes and piece of mind. Sethan is the base camp for Hampta Pass trek.Even if you don't want to trek, you should just walk along that route and it wont be a disappointment.
Sissu – Recently gaining a lot of attraction in Manali, Sissu is a treat to the bikers. It is located 39 kms from Manali and is a wonderful offbeat place to visit. I visited in the month of October .
Kasol -Tosh – Another hippy and less offbeat place near Manali is Kasol . Located at 75 kms , Kasol is also known as Mini Israel of India . People love coming here again and again because of rave parties along with the beautiful scenes. Tosh is more offbeat place at a distance of 20km from Kasol.