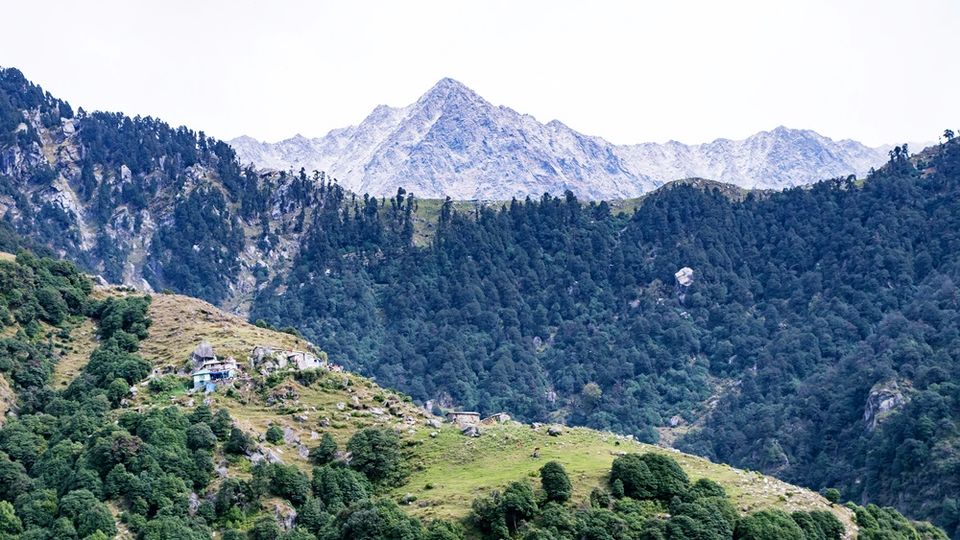 "The best view comes after the hardest climb."
With stunning snow-peaked Dhauladhar range in the backdrop, Kangra Valley is one of the most beautiful part in the Indian state of Himachal Pradesh. This Himalayan valley offers something to every type of traveller. Set in the lap of nature, Kangra Valley is a paradise for peace seekers and adventure buffs who are always looking out for an adrenaline rush. And trekking is a great way to do that. Here are some incredible treks in Himachal that will provide all the adrenaline you need.
The Most Badass Treks In Himachal You Must Try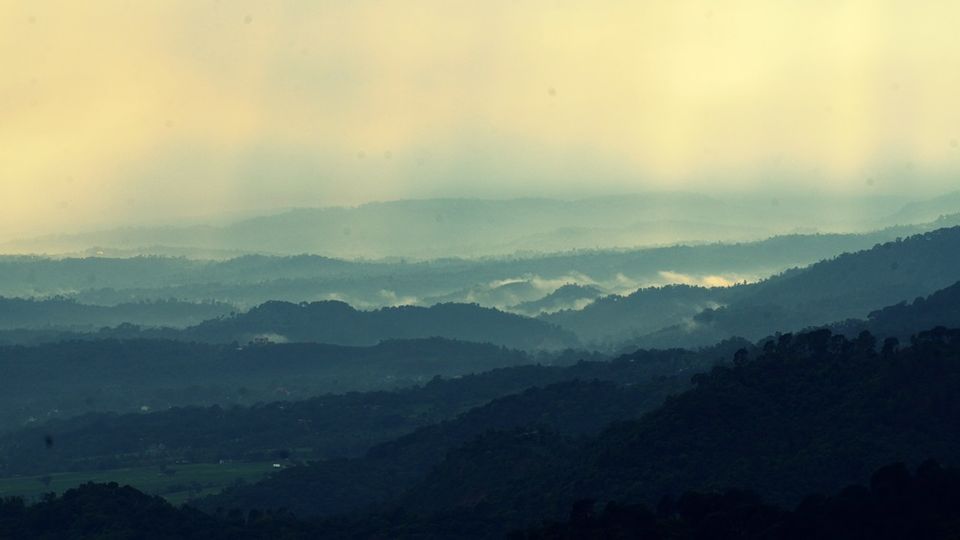 Home to some charming hill retreats like Dharamsala and Bir, Kangra district offers various less-travelled trekking destinations where you can chill amidst picturesque vistas. These trails are rugged and unbeaten but offers an unmatched experience of trekking in the mighty Himalayas.
Following are some lesser-known treks in Kangra district of Himachal that every mountain lover and thrill seeker must visit.
Bara Bhangal Trek (2882m)
Also known as shepherds trail trek, Bara Bhangal is a less travelled path amidst Himalayas and mainly meant for those who are good at hiking and climbing. This challenging trek in Himachal connects Kangra Valley to Kullu Valley thus a bit challenging. The trail beginning from Billing, is adorned with rocky and narrow paths and also gives you a visual treat of different landscapes. Get mesmerized by the stunning peaks of Dhauladhar and Pir Panjal ranges.
Winch Camp Trek (2440m)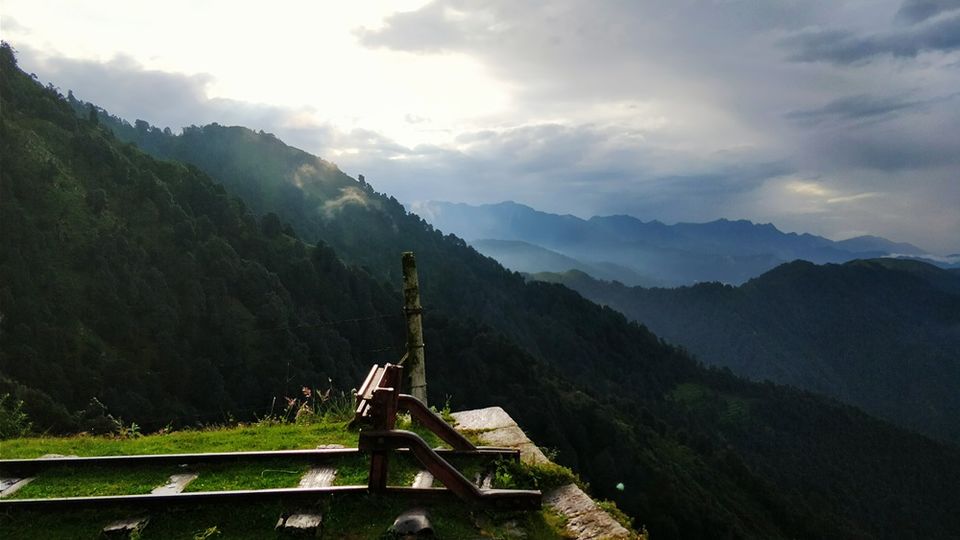 Lies close to India' highest paragliding destination - Bir, Winch Camp is a less known trek near Kangra Valley. This trek in Himachal is decorated with the fragrance of Rhododendron flowers and lush meadows at few places. Offering a picturesque vista of Kangra Valley and some parts of Mandi district, Winch Camp is an ideal destination for night camping away from the hustle and bustle of the noisy city.

Rajgundha Trek (2700m)
Rajgundha trek begins from Billing and pases through dense oak, deodar and Rhododendron forest. Here you will see nature in its full glory. This less famous trekking site in Kangra Valley is just perfect to camp and rejuvenate your soul. Meet the locals of Rajgundha village and learn about their unique lifestyle away from the chaos of urban life. Spent some leisure time amidst enchanting vistas and fresh aroma while on this trek in Himachal.
Guna Devi Trek (4350m)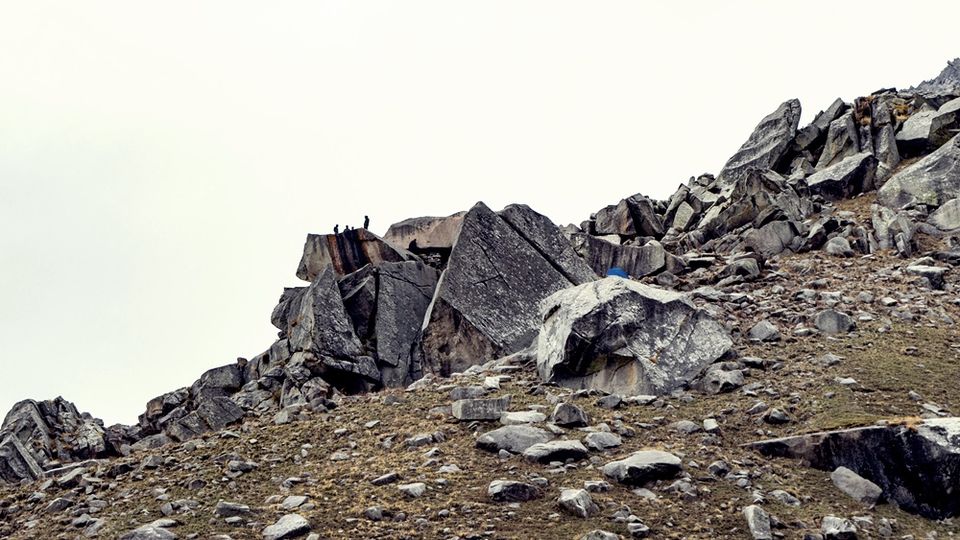 Guna Devi is one of the lesser known treks in Himachal Pradesh. This Himalayan trek is 5-6 days long and situated at high altitude. Guna Devi trek begins from Mcleodganj and passes from the famous trekking destination Triund and Lahesh Cave. Decorated with Rhododendron flowers, this trek will take you through the dense forest of oak and deodar trees, and offers captivating views of snow-peaked Dhauladhars. If you got lucky, then you might get a chance to sight a leopard or wild bear here.

Waru Trek (3850m)
Known for its lush tea plantations, Palampur is offers various well-defined trekking trails such as Waru. the term 'Waru' means 'the gateway of wind'. This unheard trekking destination begins from Palampur and goes towards Holi via Waru Pass. Trek to Waru Pass is an easy one and poses no difficulty even for trekkers with little experience.
How To Reach Kangra In Himachal Pradesh?
Kangra By Air- The closest air terminal is Gaggal located around 14 km away. Therefore, from the air terminal, one can get a taxi to reach to the Kangra town.
Kangra By Rail- The nearest rail station for Dharamshala (Kangra) is at Pathankot, 152 km down in the fields. From the railway station you can take the public transport or private/shared taxis to reach the town.
Kangra By Bus- Kangra well connected to major cities like Delhi, Chandigarh, Amritsar, Shimla, etc through public buses (HRTC) and private Volvo buses.
So which of these stunning treks in Himachal are you planning to test next?
Follow My Travel Journey On Instagram @ _sahil18.
Frequent Searches Leading To This Page:-
uttarakhand tour guide, 4 day trip in uttarakhand , uttarakhand itinerary 5 days, uttarakhand itinerary 7 days, uttarakhand itinerary for 15 days, uttarakhand itinerary for 9 days, unexplored hill stations in uttarakhand, secret hill station in uttarakhand, kangra valley trek, treks in himachal, trekking in himachal