There are many amazing villages and towns in Himachal Pradesh which are perfect for a relaxed and chilled getaway. However, most of these places have become commercialized in the past couple of years and have lost their charm and authenticity.
But slowly, we are discovering new locations which offer amazing view of the mountains and the sky and are becoming popular among the travelers.
One such place is the Rajgundha Valley which is situated between Barot Valley and Billing and offers a clear sky to the observers, allowing you to enjoy starry night while admiring the might Milky Way Galaxy.
In this guide, I will explain to you how you can reach this magical village and enjoy some quality time here.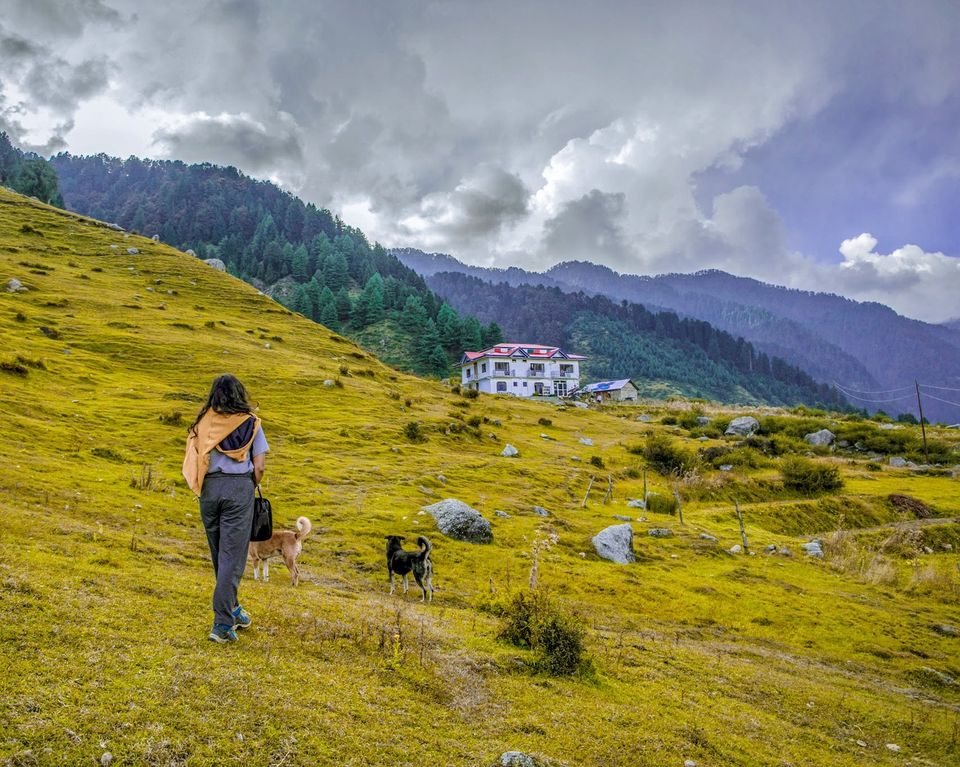 Situated at an approximate height of 8900 ft., Rajgundha is a small village nestled amidst the Dhauladhar ranges. This village lies between the Barot Valley and Billing site and can only be reached via trekking. A relatively lesser known place, this village is a paradise for nature and peace lovers and offers the most amazing views of the mountain peaks throughout the day.
You can come here for a few days or a few weeks and also work from here to enjoy the peaceful surrounding around you. And if you want to experience snowfall then Rajgundha is definitely a good place to visit.
Best Time to Visit
This place is open all throughout the year but can be difficult to reach during the monsoon season. So, if you are looking for an escape from the summer heat or would like a change in the landscape then visit here during the summer seaon i.e., March to July.
Avoid visiting this place during the monsoon season because the roads get blocked so you can get stuck here. And there aren't many ways to enter or leave this village so it would be advisable to avoid the monsoon season.
Winters is another good time to visit the valley as the entire place gets covered in snow. So, you can live inside the snow-covered houses and enjoy some quiet and relaxed time here. Do note that it gets difficult to leave the valley in snow season so plan your trip carefully here.
How to Reach Rajgundha Valley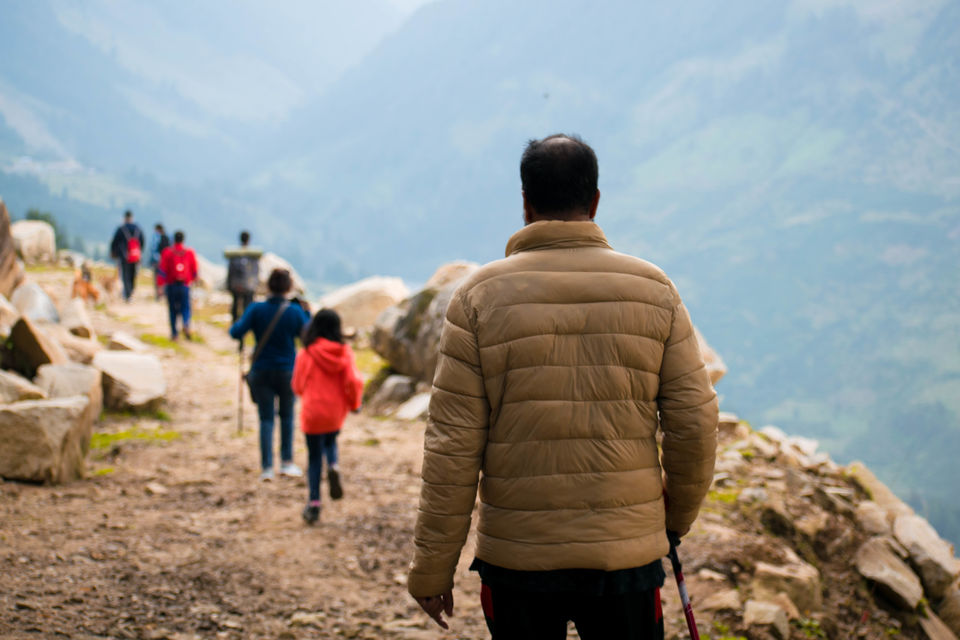 As I said earlier, you can reach Rajgundha Valley only by trekking and there are two routes to go about it.
From Billing:
You can reach Bir and then take a cab till Billing Paragliding Takeoff Site. There aren't any buses going to the Billing Takeoff Site so you will have to rent a cab if you aren't going with a tour package.
Once you reach the Billing site, you will have to trek for 14 km before you come across the Rajgundha Valley. The trek is simple and straightforward so there are no chances of getting lost on the way.
However, this forest is filled with wild animals so it is better to take a guide with you who has an idea about the place and how to deal with the wild animals here.
From Barot Valley:
If you aren't interested in too much trekking then you can start your journey to the Rajgundha Valley from the Barot side. For this, you will need to first take a bus till Barot village.
From the Barot village, you will need to take a bus or cab till the end point of the Barot village and then start your 6 km trek to the Rajgundha valley. The path is simple but has a lot of ascents and descents which can be tiring.
You will also have cross a river and then climb for a few minutes before you reach the Rajgundha Village.
Where to Stay in Rajgundha Valley
Once you have reached Rajgundha, you won't find many stay options here. There are a few campsites and guest houses which will charge anywhere between 500 - 1000 INR per night.
You can also carry your own tent and camp near of the guesthouses or campsites for the night. Avoid camping alone because jackals often scour the place at night so it could be dangerous to stay out here.
Things to Do in and Around Rajgundha Valley
As Rajgundha Valley isn't as commercialized as the other villages and towns in Himachal Pradesh, there is not a lot to do here in terms of activities.
You will find more natural activities to indulge in here like fishing, trekking, and so on. Here are a few top things for you to do in the Rajgundha Valley.
Take a Hike to the Riverside
Uhl River flows beside the Rajgundha Valley, separating it from the Barot Valley and is quite beautiful to look at. So, one can hike down to the river bed and spend some time beside the river and bask under the cool sunny day.
You can also take a bath in the chilling water or can just dip your feet in the river.
Walk to the Chhota Manali Enclosure in Rajgundha Valley
In Rajgundha valley, there is a small forest enclosure where you will find pine trees crawling around the area. This place is known as the Chhota Manali and can be reached through a small walk.
So, if you are getting bored or would like to observe the pine trees in all their glory then make your way to this little forest enclosure.
Watch the Stars and the Milky Way Galaxy at Night
Rajgundha Valley has a clear night sky so one can easily watch the stars and planets align in the sky. That's not all though, you can also watch the beautiful Milky Way and do astrophotography if you are interested.
Camp Under the Night Sky
You can also camp in Rajgundha valley which is, in itself, an exhilarating experience. And if you go on the 360 Degree trek which is popular here then you would be able to enjoy early morning mountain views of the snow-capped mountains peaks as well.
You will also get an amazing sunrise view from here so make sure you get up early to enjoy it.
Go on Small Treks and Hikes Everyday
The best thing about Rajgundha is that this entire area is pristine and unexplored. So, you can go on daily hikes and treks to discover more beautiful locations around here.
You can go to the river bank, view points, etc. or you can interact with the locals in the nearby village areas. There is a lot to do here to keep yourself occupied.
Conclusion
So if you are looking for a new offbeat place then Rajgundha is the perfect location for you. And if you are a digital nomad then you can stay a couple of weeks or months here in Workation X here to enjoy the view while working here.