Doctors believe walking is a good exercise as it controls BP and calorie count, etc. And some like to go for a walk anyway in the morning or evening just for leisure. And many pilgrims would walk kilometers just to pay tribute to their Gods. But these people walked for 3500+ km for a social cause just to make people acknowledge about real issues.
To spread awareness about Mental Health across the country, Ronit Ranjan decided to walk from Kanyakumari to Leh. He stated, "I started a petition on Change.org addressed to Education Minister, Ramesh Pokhriyal to incorporate a mandatory Mental Health Curriculum in schools. The reason for my walk is - a) To understand the idea of mental health among people at ground level and b) To make them aware." Even though he started the campaign online but he was not sure that it would reach rural areas which comprise 50% of the population. Along his route, he would connect with respective MLAs, Collectors, farmers, schools, colleges, etc just so he could aware people.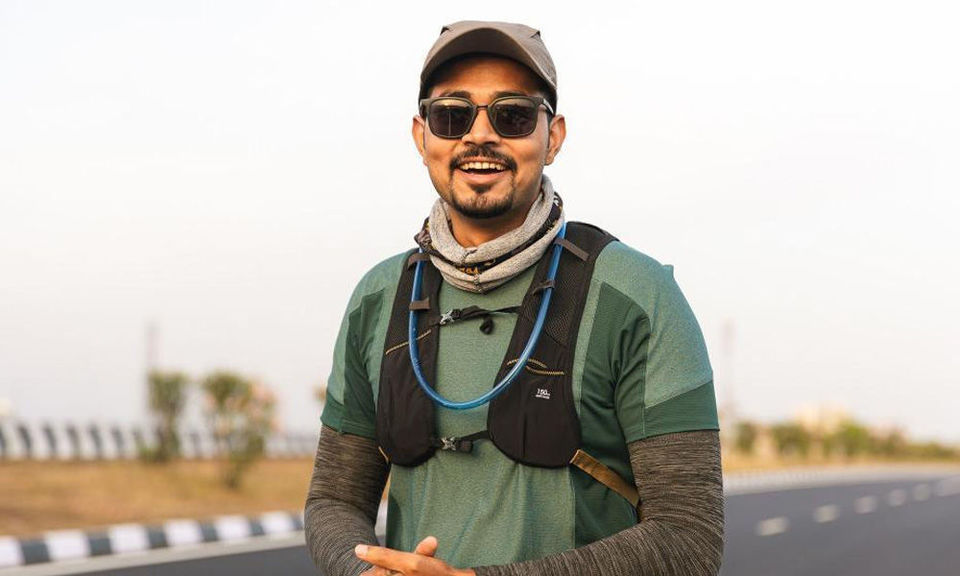 Outraged by women's safety in the country, Srishti Bakshi started the CrossBow Campaign for which she walked from Kanyakumari to Kashmir and met people along the way especially women to discuss various issues and would hold workshops in villages along the way to make other people aware about these social issues faced by women.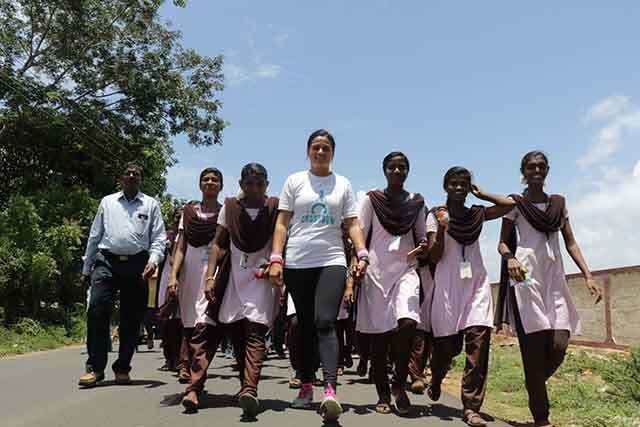 Subramanian Narayanan
This 43 yr old man walked from Kanyakumari to Kashmir to promote road safety. Not only his employer, Germany-based Hella approved his leave but also sponsored his cause. According to him, "About 1.5 lakhs people die every year which means 400 people per day - more than the capacity of an aircraft."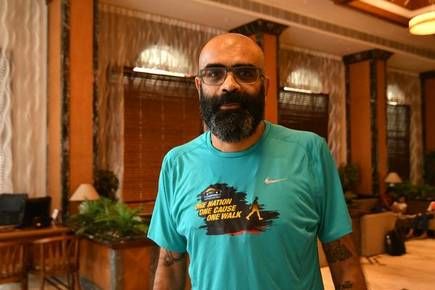 Suresh Daniel
Suresh Daniel from Bangalore promoted Save Environment Drive with slogans saying 'Swachh'. While he was in Singapore, looking at the clean streets made him realize to do something for his own home country too. During his walk, he conducted workshops in villages and would gift villagers a sapling and a cotton bag. His goal was to plant 10000 saplings and issue 10000 cotton bags till the end of his journey.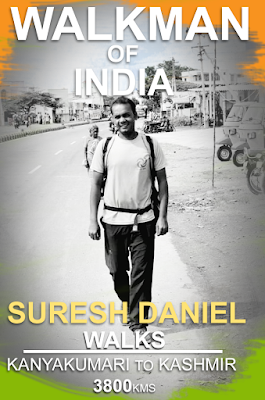 Bharath from Karnataka started his 'Walk for Humanity' to honor Covid frontline workers for their selfless service. Along the way, he would also spread awareness about the environment, trees, health and fitness.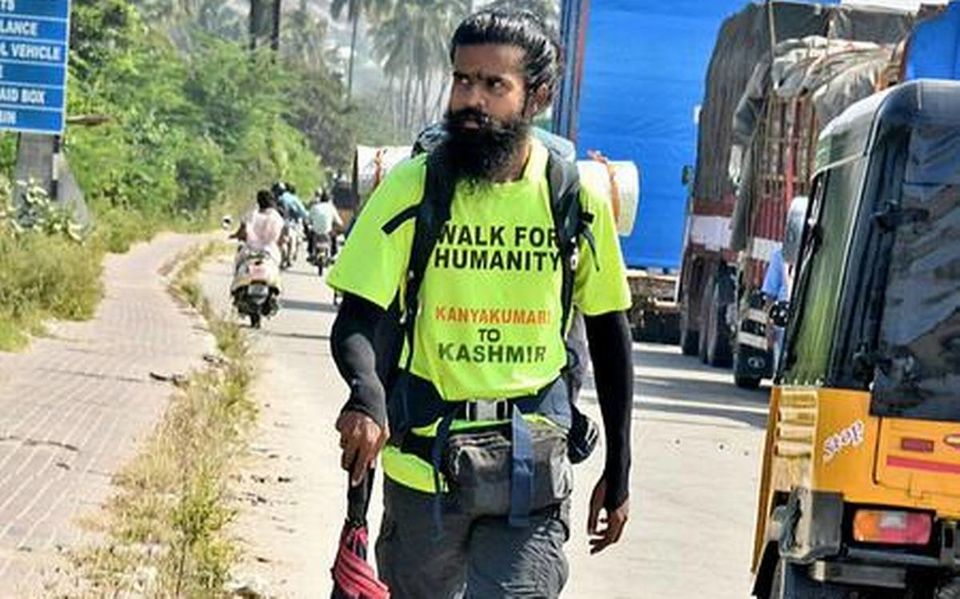 These people are living proof of 'actions speak louder than words'. We all want to change our surroundings in one way or another and all it takes determination.
Follow me on Instagram & Facebook for more such interesting blog updates, travel stories and photos from across India and the world!