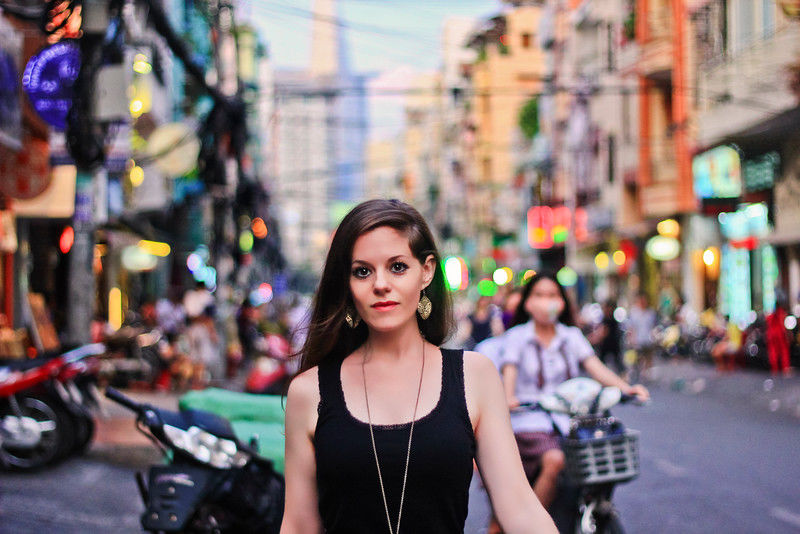 Decisions determine destinies. Quitting your job to pursue your travel dreams is maybe just an idea in your head right now. You see hazy new beginnings but you're unsure. There are finances you don't want to talk about and insecurities you'd keep to yourself. Then, how do you think a life decision like that is made?
It is no ceremony usually but only a few heartfelt goodbyes (if you're loved). But the journey ahead makes it the most soulwhooping decision you ever made in your life. And those who have arrived at a resolve to quit their jobs and travel would swear by the fact that they wouldn't change it for anything. Here are 7 life stories from the sunny world of people who have quit their jobs to travel the world.
1. Aileen Adalid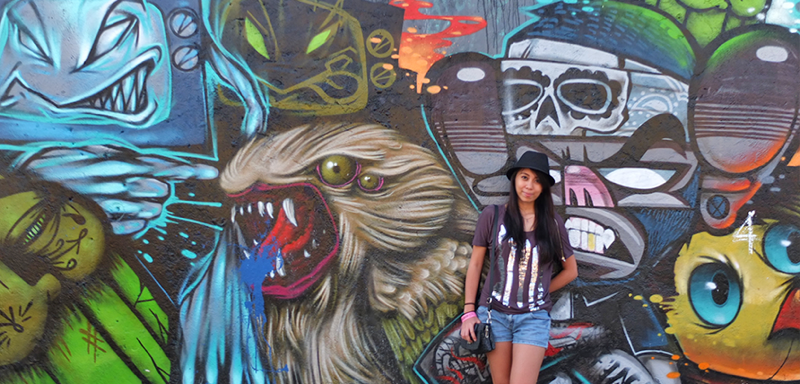 20s is too young and too dreamy an age to think that you must have your life charted out before you completely. After graduating university at 19, Aileen thought that that the only way that she can travel more was to get a 'secure' job and thus started a 9-to-5 corporate career in investment banking.
"As time passed, I realized how wrong I was because I never really got the chance to travel as much as I wanted to. I wanted to leave, but I was stuck — society and the people around me were feeding me fear, leading me to think that it's the only way to my dreams and that if I leave it, I might not get anywhere..."
Aileen realized that she didn't have the full control over her time and armed with a fresh vision and a solid plan, she quit her job at 21. She talked about her beautiful ventures and says, "Ever since then, I've flown around the French Alps as a paraglider, played with elephants in Thailand, experienced peculiar customs in Europe, and so much more! And as I hopped from one country to another, I had even managed to set up an online business that allowed me to live a more sustainable travel lifestyle today."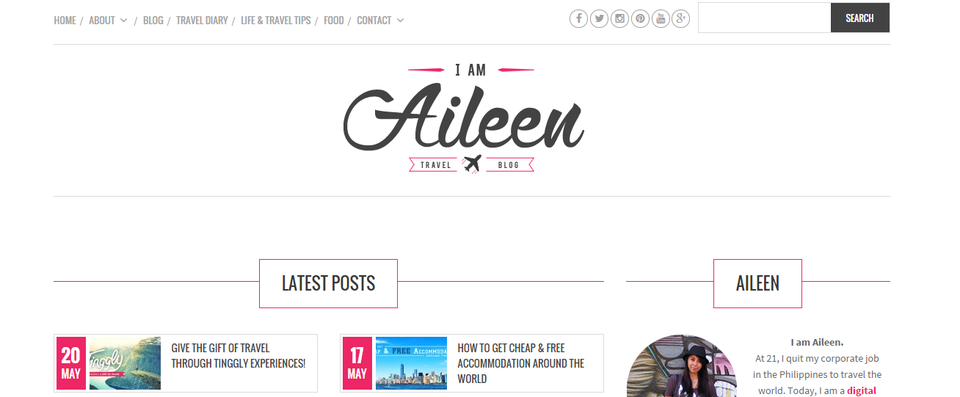 Fall in love with her travel tales at Iamaileen
2. Peter Shaw
Peter's amazing blog Nomadical Sabbatical, gives you all the reasons to opt a sabbatical for yourself. Recalling his decision to start a life of travel, Peter shares, " I could almost feel my life ticking away and I knew I wanted to make a big change so on the spot I set a date about 6 months down the track and locked it in. I worked towards it in regards to saving money and planning. I bought my airline tickets a few months out and at that point there was no going back. I resigned a month before leaving according to my plans and simply went for it."
For Peter, the motivation for the trip was maybe just a sense of boredom with his day to day life and a longing for something like an adventure. But he laughingly says that he still gets itchy feet today when he's been in one place for too long.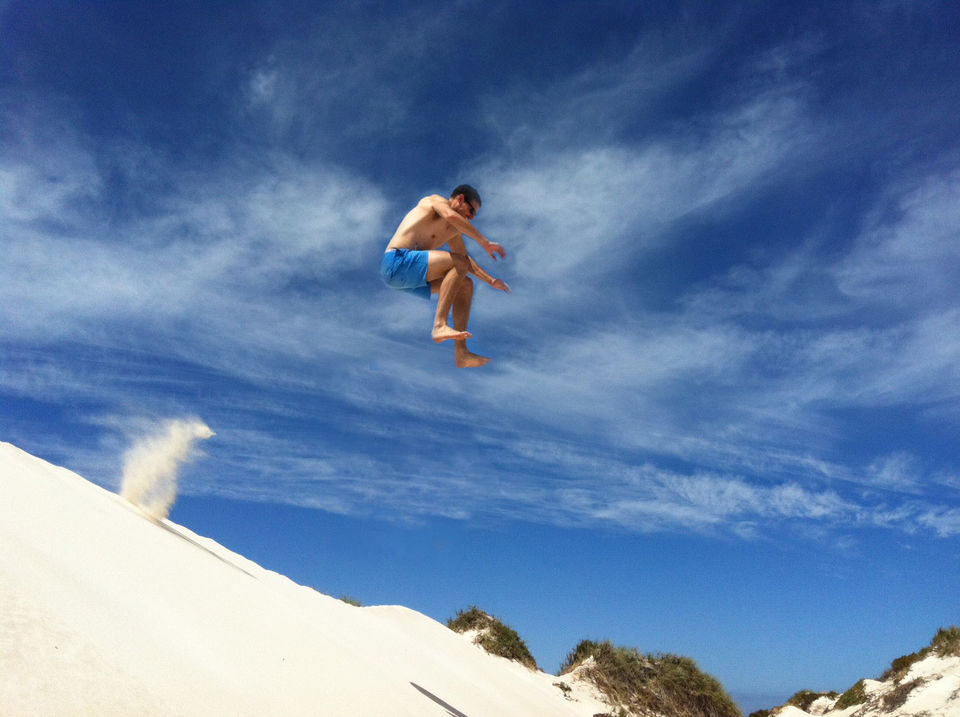 Image Credits: Nomadical Sabbatical
USA, Japan, Singapore, Phillippenes and the list goes on for this traveller. He amicably lists his monthly expenses for the readers on his blog and compares the cost of living in a traditionally expensive city to an year of travelling. That's some maths that can answer vital questions for you. To quit your job in style Peter shares some insights that you don't want to miss out on.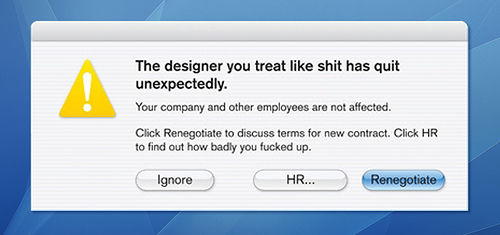 Image Credits: Nomadical Sabbatical
He also suggests you to hire a musical band and "announce your resignation with a glorious musical version of the middle finger."
3. Jodi Ettenberg
A high-paid lawyer in Newyork City who left her job to chase her dream to travel. You watch movies with that storyline, don't you? But Jodi solves the idea of quitting her high paying job to travel the world and tells her readers, "What actually happened was that I saved up money for years, and then left on a one-year sabbatical from the law to satisfy a decade-long obsession with Siberia. As I planned for this trans-Siberian adventure, I started dreaming of places farther afield, and ultimately decided on a round the world trip for a year. I planned to return to New York, and to the law, once the year was done."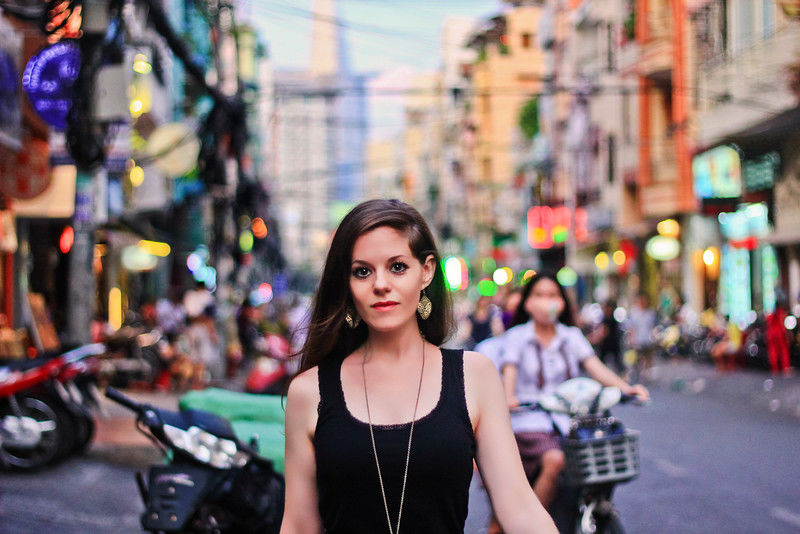 Image Credits: Legal Nomads
"Seven years later, I'm still on the move. More slowly, and with a laptop –something I didn't have when I set out. I now run a food and travel site, Legal Nomads."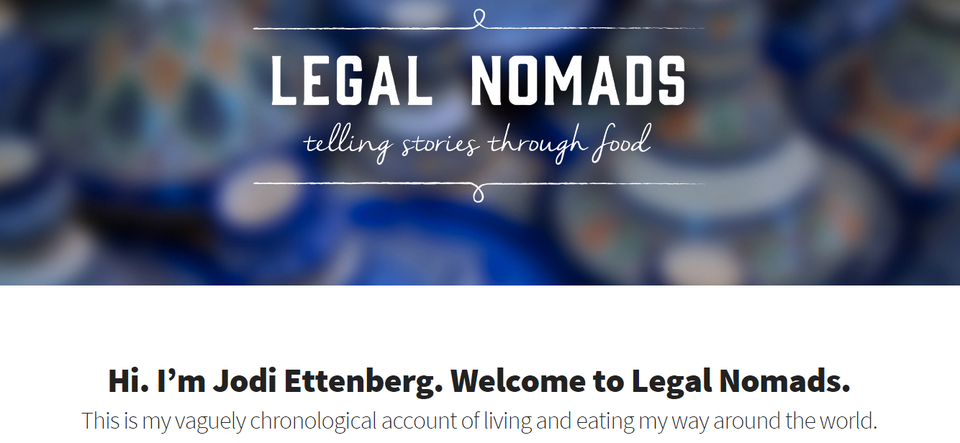 Click here, to follow the world of the Legal Nomad, Jodi Ettenberg.
4. Norbert, An Architect on Pause
Countries: 93, Travelling for: 1327 Days, Currently in: Ecuador
Norbert is professionally trained architect and quite a natural traveller for having almost a 100 countries soon to be added to his proud travel list. At Globe Treks, where he shares his adventure-misadventures of travel, Norbert shares, "After finishing my Masters in Architecture and doing a trip to Thailand in 2008 (yes, Thailand can change your life…) I decided to take traveling a step further and start exploring the world with my backpack, my big ambitions, and my thirst for adventure."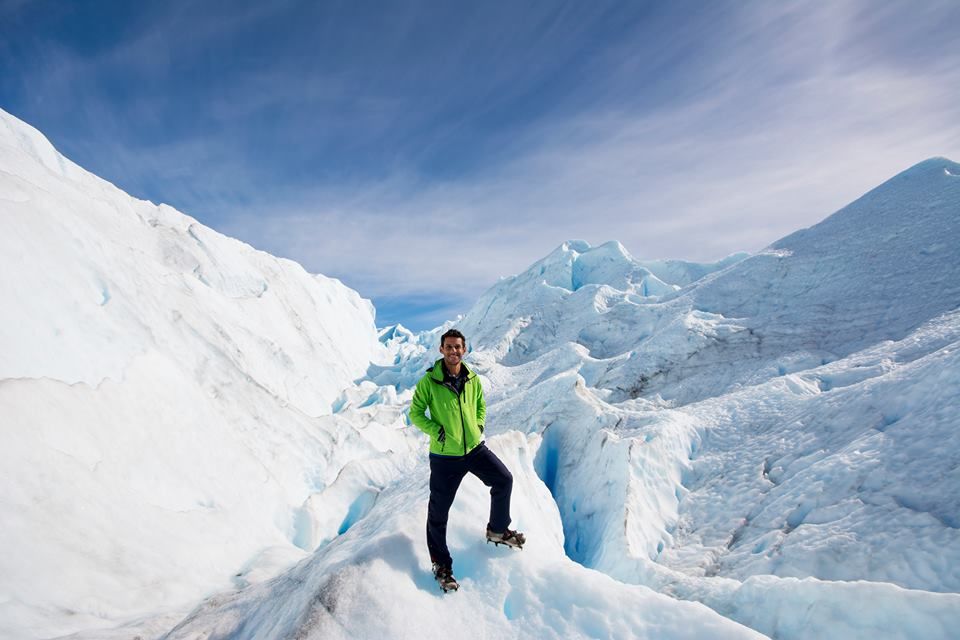 Follow the travel stories by Norbert on his blog.
5. Daniel Baylis
Daniel Baylis, The Conversationalist, believes that its ok to be unsatisfied with where you are. The Traveller: Notes From an Imperfect Journey Around The World is first book recording his travel tales from 12 different countries. He decided to give solo international travelling a chance in 2011 and attempted to exchange his skills for food and accommodation.
To express his love for travel, Daniel writes, "Travel is many a splendid things. It is an insistent, but patient teacher. It is flirtatious, slightly intoxicated babe. It is an old man with no teeth laughing at the wind. Travel's multifacetedness keeps us guessing and inspired."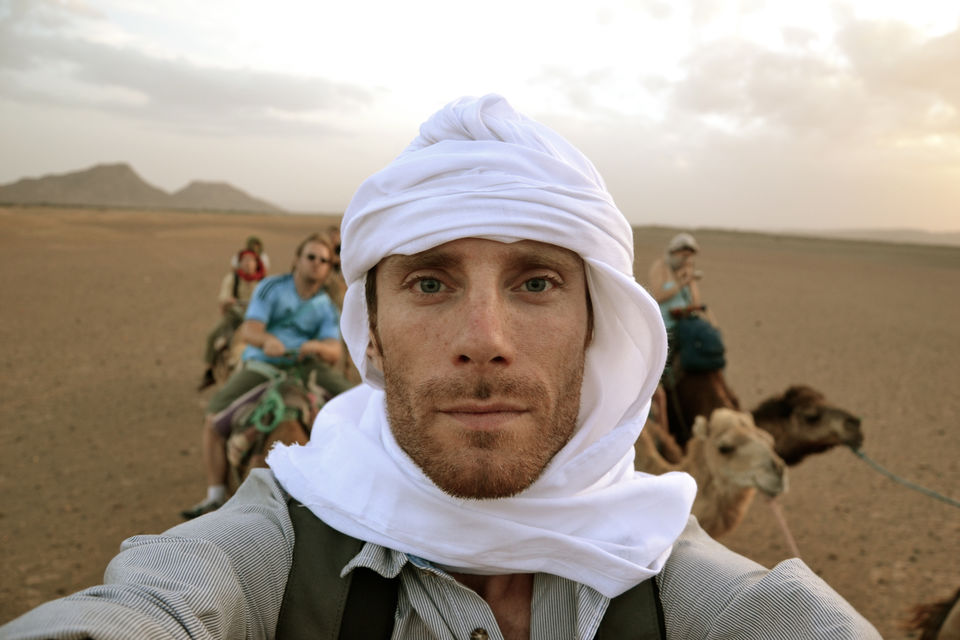 Image Credits: danielbaylis
6. Michael Hodson
Getting on an airplane was never on his list but on his 30th birthday, this former attorney decided to lead a life of travel henceforth. With a constant jukebox in his head, he is now on a mission to "GO SEE WRITE" without ever flying and has already been to 44 countries and it puzzles him now more than ever when someone asks him what his favourite country is.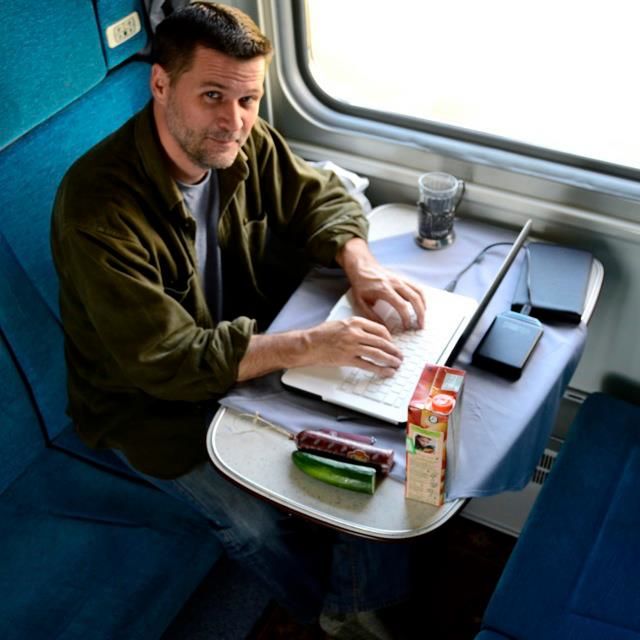 Follow Micheal's ventures and adventure on his blog.
7. Liz Carlson
Liz lived in Spain for a few years and returned back home only to realize that the travel bug had bitten already. She knew there was no going back and moved to New Zealand. The Young Adventuress has been on her own since last 10 years with adventures to remember from 40-something countries.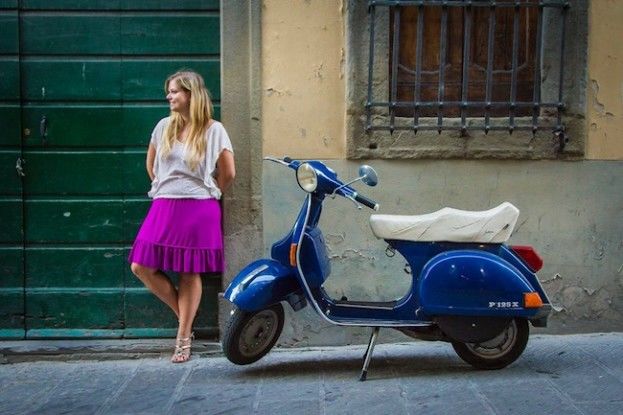 From skydiving in Switzerland to sleeping under the stars in the Great Barrier Reef, the young adventuress is on a move around the world which can be a dream for many.

Image Credits: Young Adventuress
There's something about the life of travel that tickles every soul. Share these stories of the free-spirited travellers and spread joy.
We all love stories about happy lives. If you have an interesting travel story, reach out on comments and share it with me.