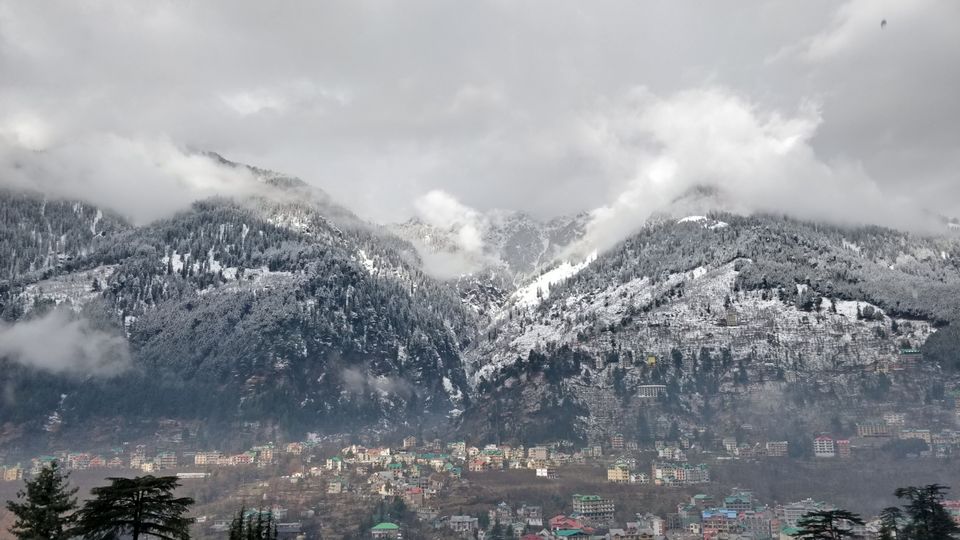 "Is safar ko kin lafzo Mei byan Karun...
Ise Khubsurati ki Murat kahun, ya assmaan ko niche dkhne ka sukun,
Suna Tha jannat hoti h kahin, Samne hogi ye Socha na tha...
Is safar ko kin lafzo Mei main bayan Karun..
Ise khyalo ka Sach kahun, Ya chota sa karwan.. "
____________________________________________
4 days[80 hrs to be exact] of Manali trip was planned 4 days back with 4 members on a 4 wheel vehicle.
Coincidentally this is our 4th trip with these 4 members!
The name of our group is- "Tripबाज".
Tripबाजer's reached Zoomcar Parking - Delhi at 11:30PM on 15th Feb and picked up the car & started the trip to celebrate Valentine's day in a beautiful destination with beautiful souls.
Route:
We took NH44 to reach Manali via Rupnagar - Bilaspur - Sundernagar - Bhuntar - Kullu - Manali.
**Please pay the state tax of your vehicle if you are taking a self -driving car from Zoomcar, Revv etc from vahaan portal online.
Please get the road tax according to your planned dates for Haryana, Punjab, Himachal Pradesh.
Link:
https://vahan.parivahan.gov.in/checkpost/faces/public/payment/TaxCollection.xhtml;jsessionid=1991F831AEE683766D4E2EE8756A2D9B
Estimated Travel Time = 13-14hrs
Road condition up to Kiratpur is good and plane. We drove in the dark without much trouble. After Kiratpur inclination begins with zig zag road.
We planned to cover the plane road in the dark & cover the zig zag road in day time. And of-course we wanted to enjoy the scenic beauty in the daylight.
At about 5 in the morning we crossed Chandigarh and continued our journey.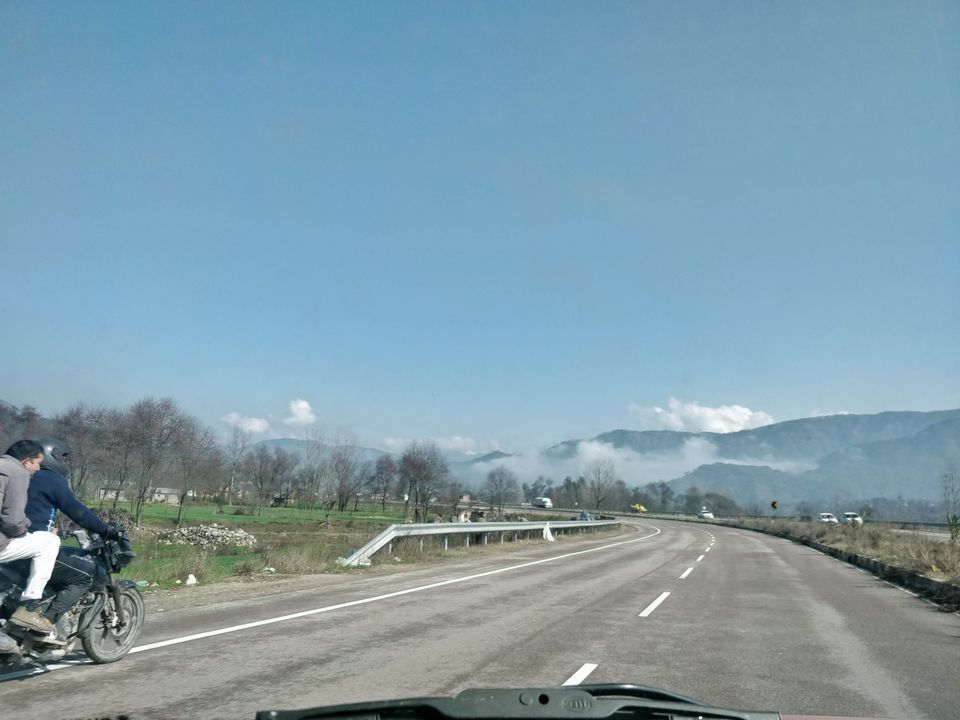 We stopped at a roadside dhaba to take a bio-break and to have finger licking paratha at the Hotel Highway Treat.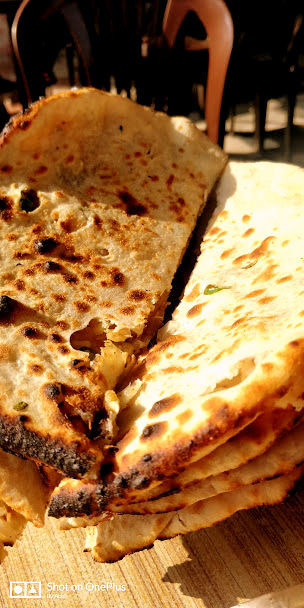 After having our breakfast & tea,we continued towards our destination to witness white winter.
We spotted a place on our way which reminded us of a song--
"aaj main upar, aasmaan niche"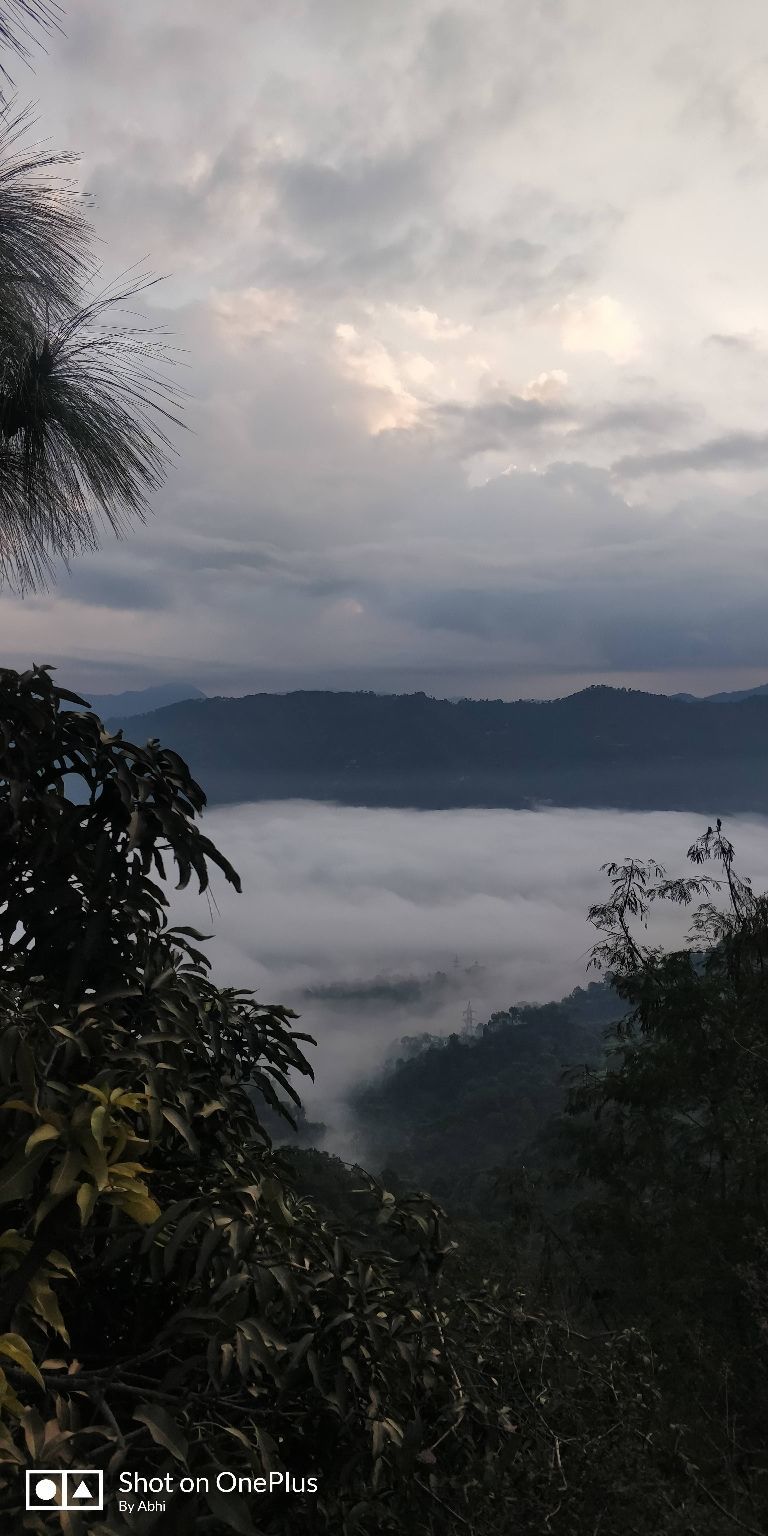 The Journey was full of scenic beauty.
Even though we had a sleepless night, but with the mesmerizing beauty & rough road we could not miss any view at any cost.
There is a diversion from Ramshila Flyover which is after Bhuntar district & both would take to Manali. We took the left diversion.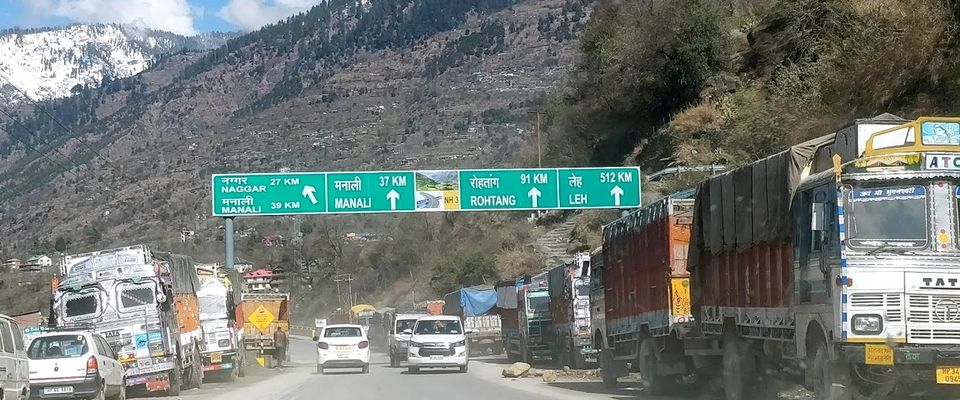 "The best part of the road trip is not the destination, it's the wild stuffs that happens on the way"
The closer we got to Manali, the snow capped mountains were more visible.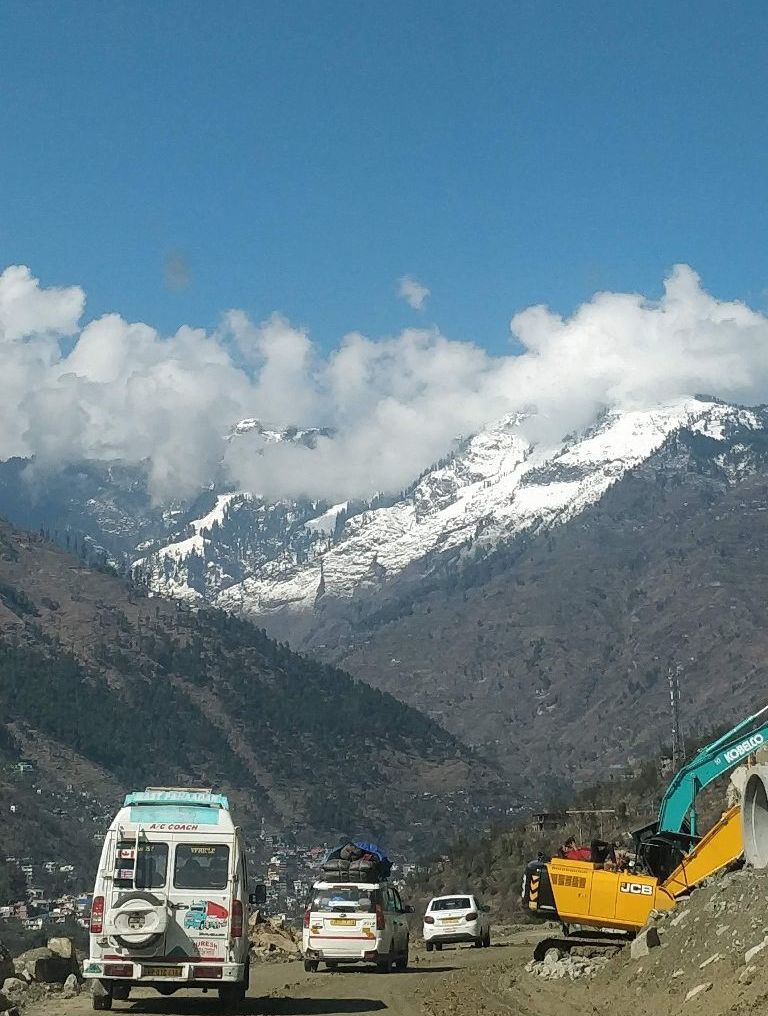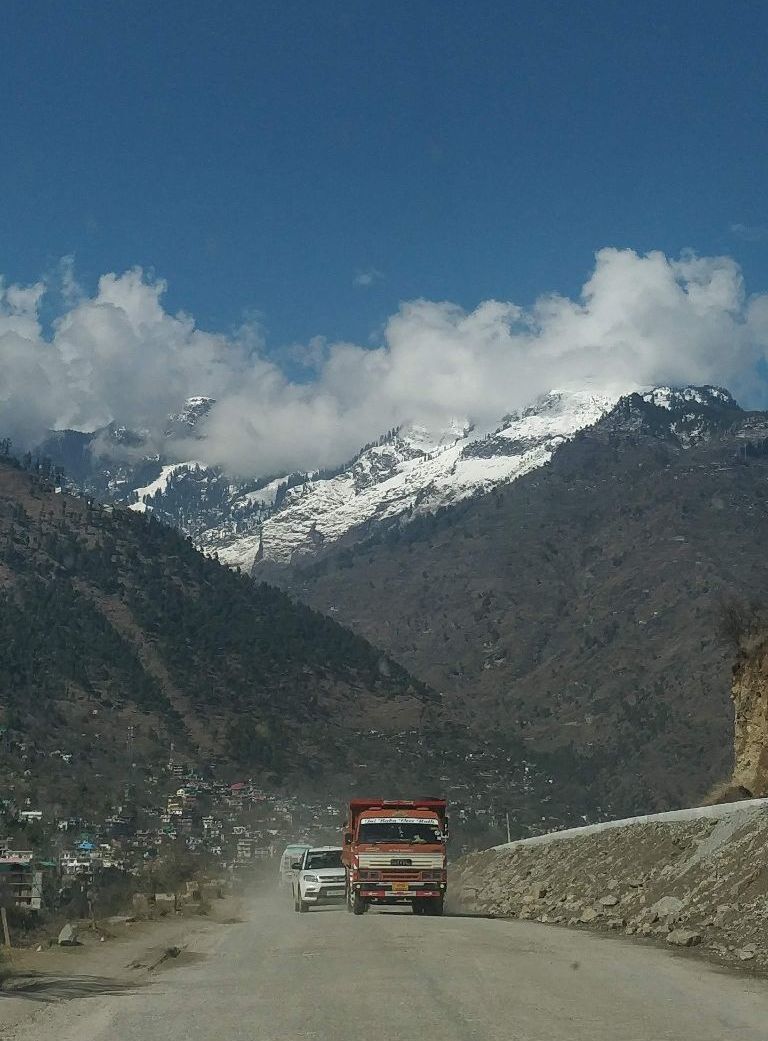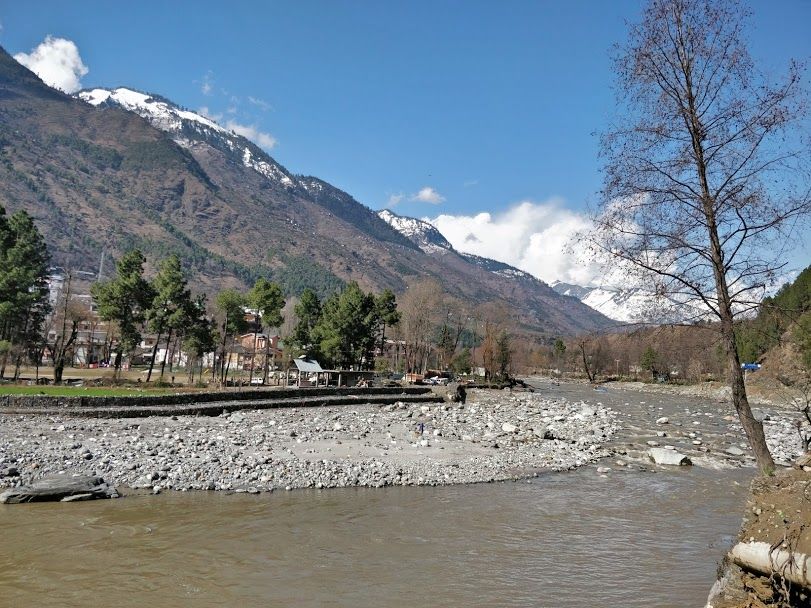 We arrived in Manali at 3 PM & checked in to our hotel room by 3:30PM after 15 hrs of long drive.
**If you have your own vehicle then try to stay 3 - 4 km away from Mall Road. At a reasonable price, you'll get good hotel. And it would cost you a lot more the same hotel near Mall road.
We had our hotel pre-booked from www.booking.com.
You can also make your bookings from - OYO, Yatra and other portals.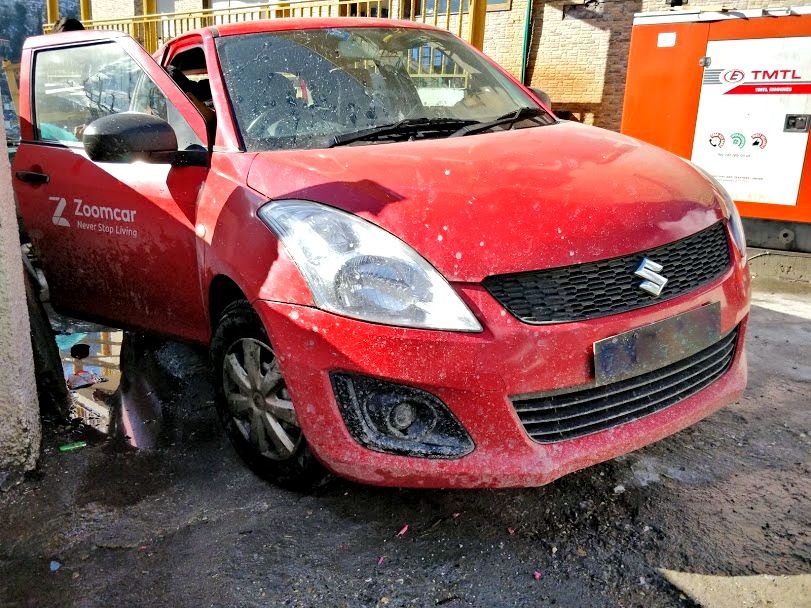 The view was amazing from our hotel room.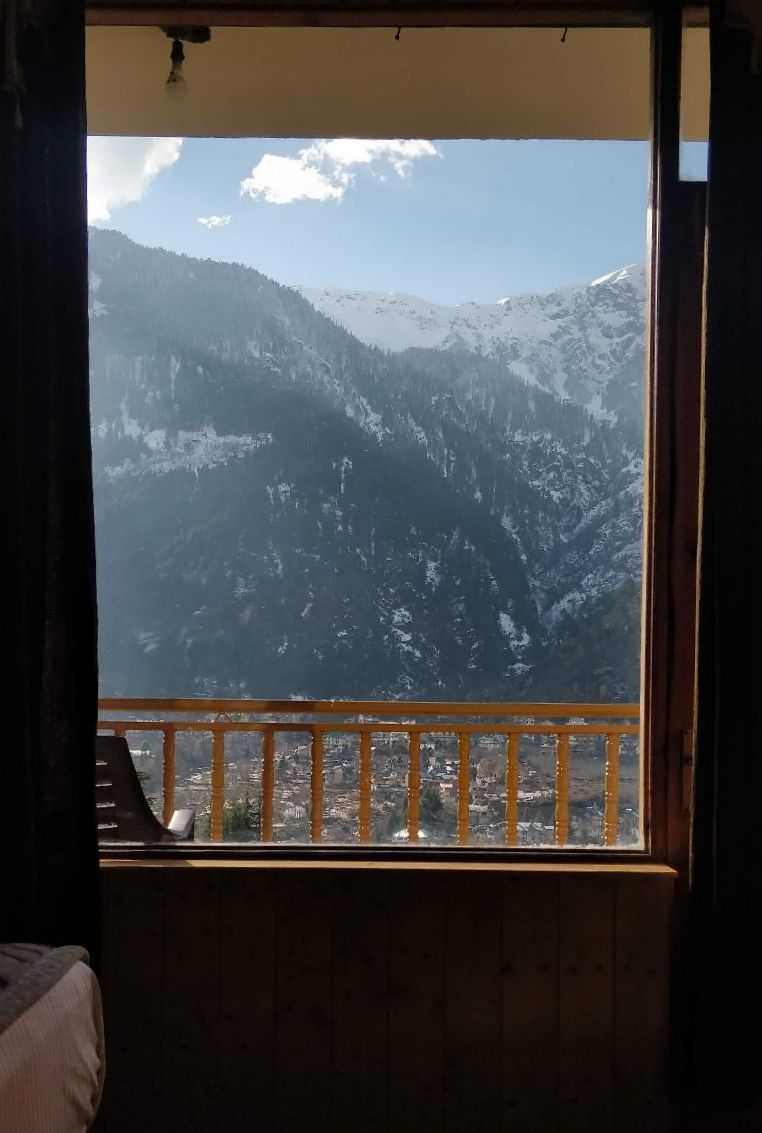 We enjoyed the view from our hotel's balcony. After seeing this pleasant view of nature, all our tiredness was gone.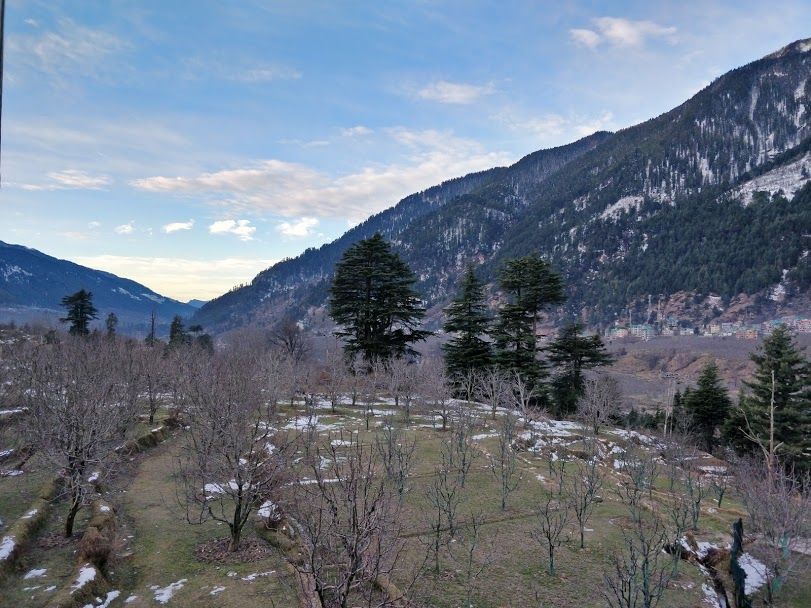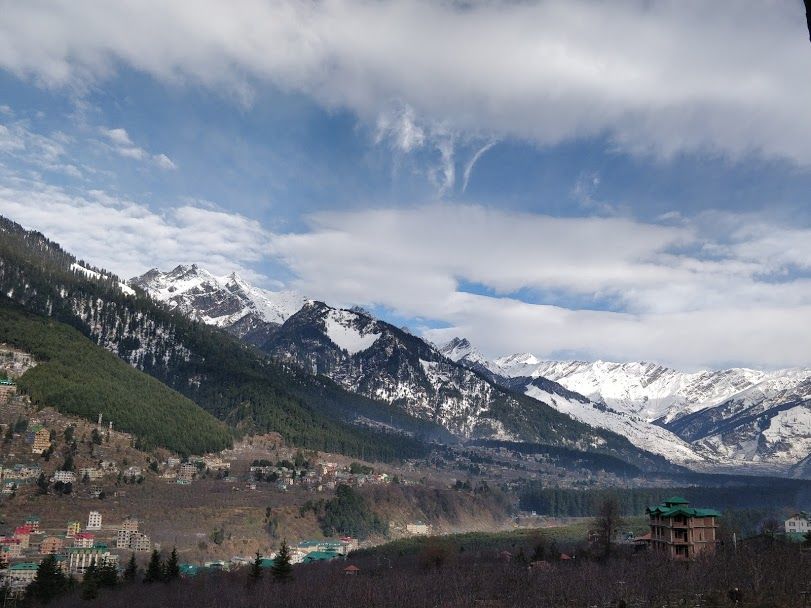 We took a hot shower and freshen up after a 14 - 15 hrs journey and headed to ' The Mall Road '
Tripबाजers had a great evening. We had a few snacks & tea @ The Mall Road, Manali.
**We can travel to Solang Valley with our personal car. If you come to know that you can't, please confirm at the Tourism information Office. There is one on Mall Road.
**Just be careful with your personal vehicle while traveling to Solang Valley as the roads are slippery due to snow. So avoid sudden and hard brakes as your car can skid down the slippery road.
For us it's going to be fun and adventurous drive.
From Mall road we reached our hotel at 8 p.m. and spent our evening with some chit chat & snacks in our hotel room.
We've been lost in nature's lapse. The temperature was - 4 ° C.
We had dinner and we slept by 11:30PM.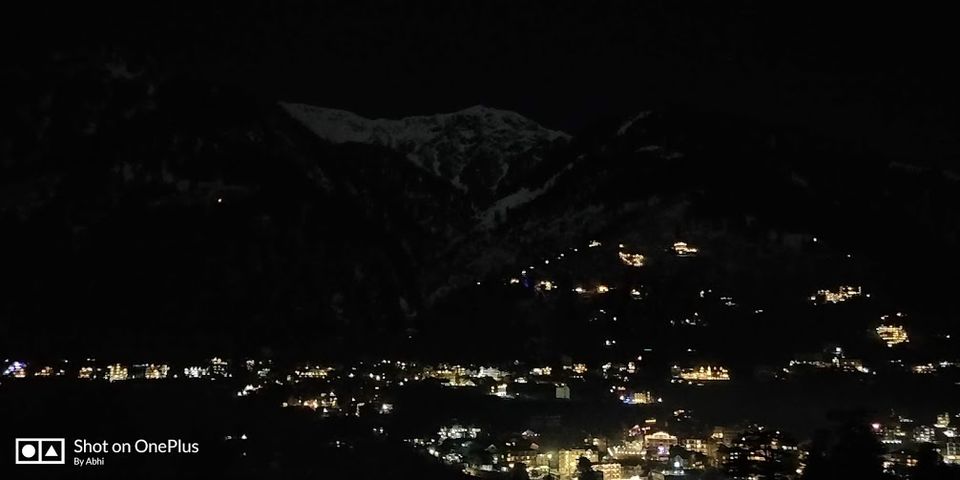 We woke up at 7AM and we were feeling fresh.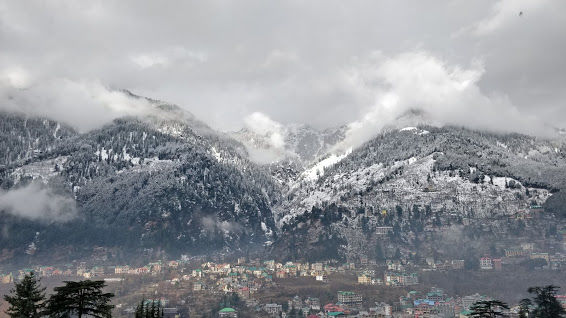 We enjoyed our morning tea with a breathtaking view
When we went to the balcony, we were amazed & pleased with the view.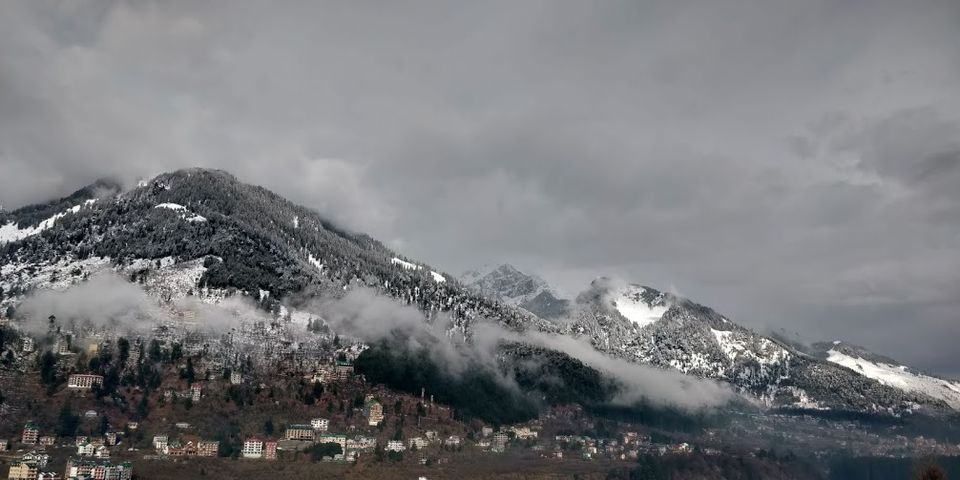 We couldn't stop having a photo session We quickly dressed up and started with our one - hour photo session. The view was perfect from our hotel's balcony.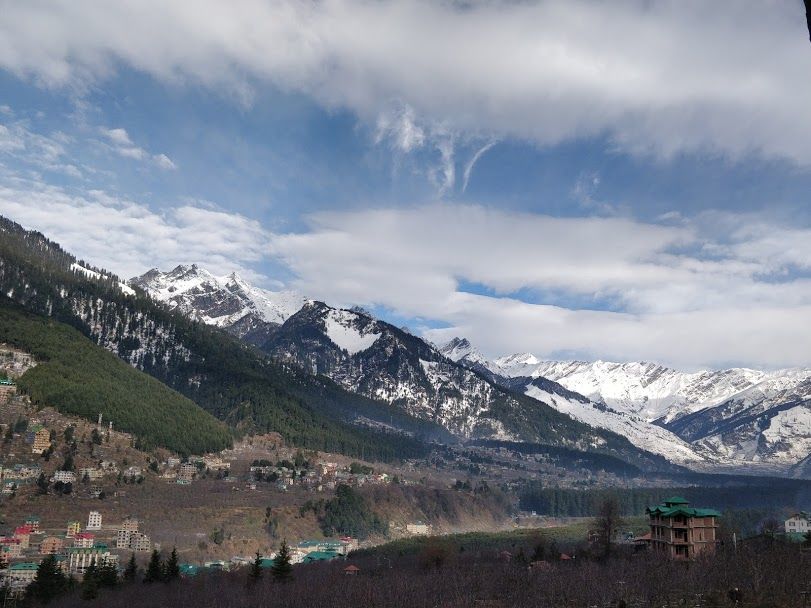 We had our breakfast and left our hotel at 9:30 a.m. to witness the White Winter. ⛄
**Please carry personal vehicle's pollution paper and it should be valid if you are visiting the Solang Valley in your vehicle.
There is a checkpoint in Bahang where we had to show the valid pollution papers in the office, after which we were allowed on our own vehicle to visit Solang Valley.
We need to get the rented clothes from the shops for the snow point.
Dress & Shoe set- Rs 200/person
Since the rented woolen socks will naturally make you go high, we preferred to buy new woolen socks.
Our journey to the snow capped mountains began and since the road narrowed down gradually with cars parked on one side of the road & snow covered on the other side there was a long queue of vehicles.
After a 2.5hrs journey, we reached the snow point where snow activities take place at 1PM. After seeing so much snow, we were excited.
Snow point was beautiful. Pictures are going to speak better than my words.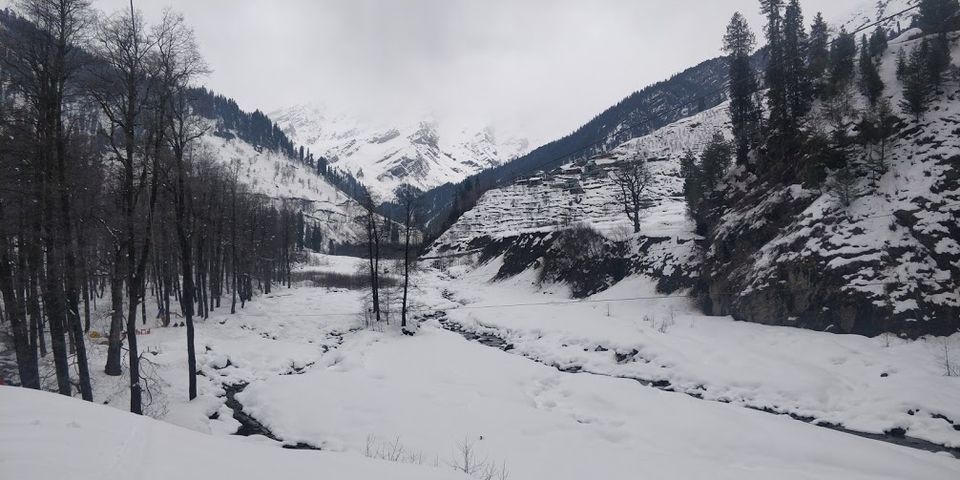 Approximately we paid Rs 1500/person with all snow activities including pick & drop on scooter. We had to park our car 1 km behind the snow point since the parking area at the top was full.
Snow activities includes -
1) Skiing
2) Zip Line
3) Tube Slide
4) Yak ride
5) Motor Scooter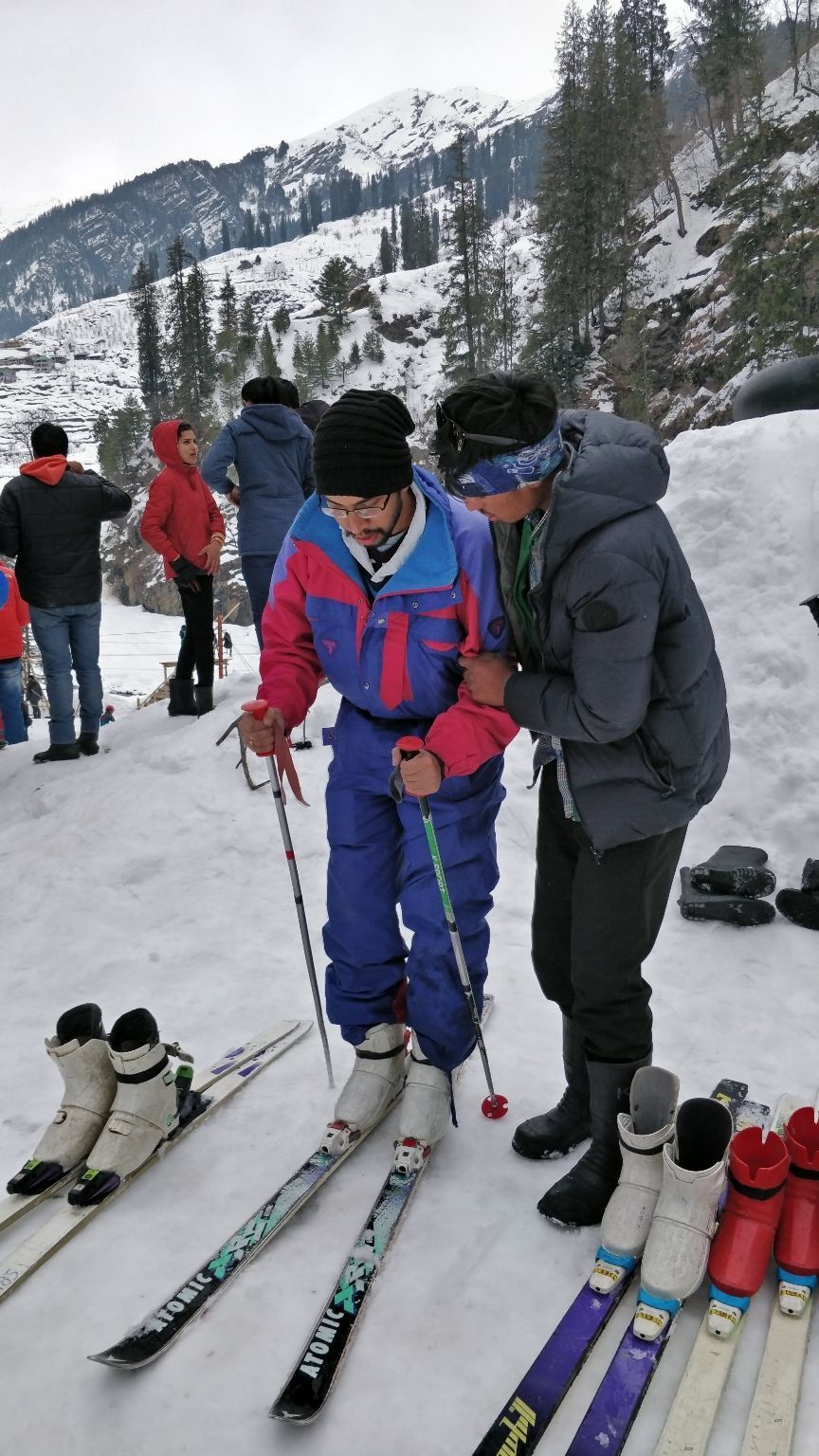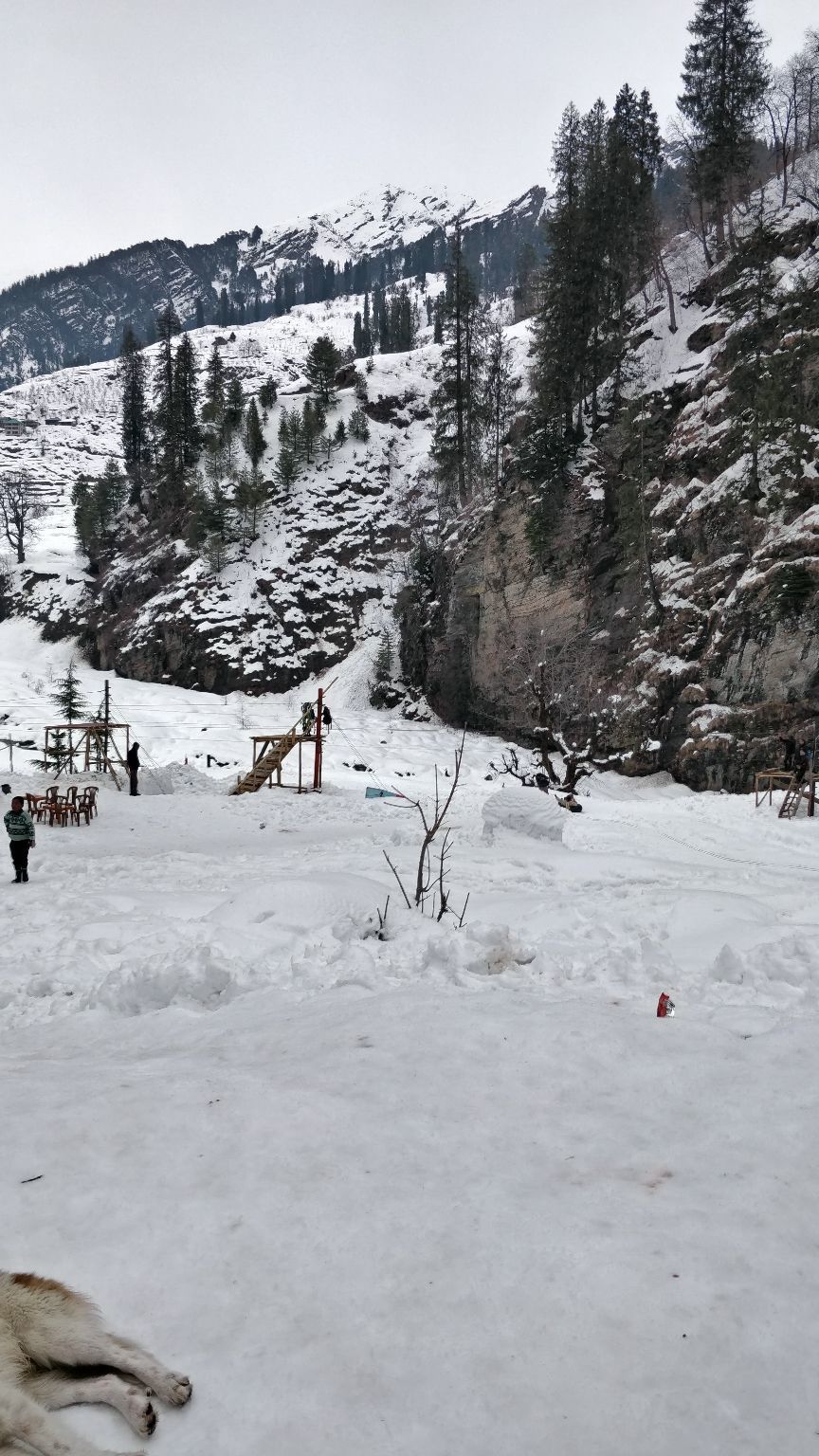 We enjoyed the snow activities. To the point where we could see it was all snow.
While walking over the snow 2-2.5 feet of our leg were in the snow.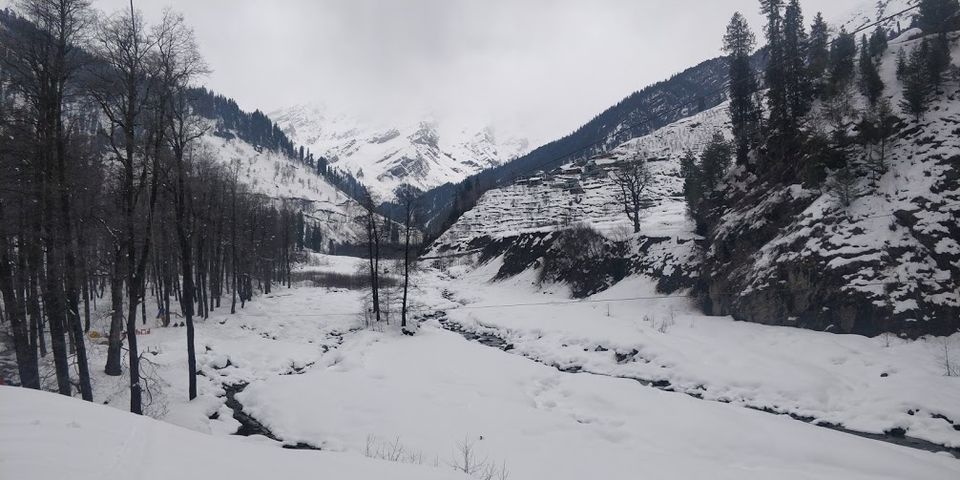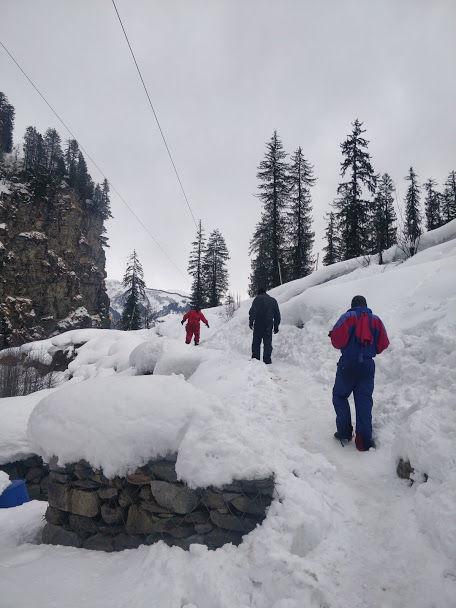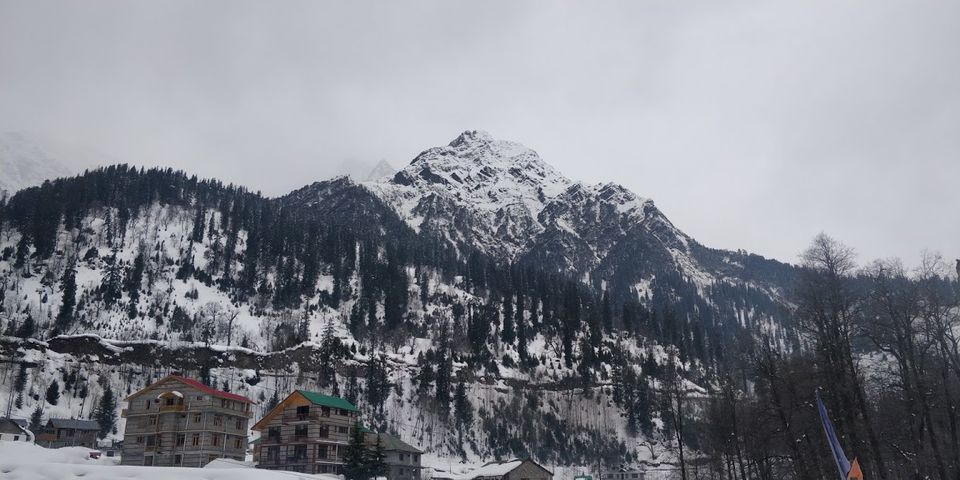 We left Solang at 4:30pm and arrived at 6:30pm in Manali. Since it was late, we could not visit Hadimba Temple.
We went to Mall road after changing. At Mall Road, we had some snacks and tea. We returned at 9 pm to the hotel. We had dinner there and we went to sleep.
** Do not take rented clothes near the check post from the shops. After 3 - 4 km from the check post, you will get good shops for rented clothes with a variety of colors.
** Do not take the rented ski accessories as it will be a burden to carry and will also be expensive. At Snow Point for Rs 100 - 200, you can try skiing directly per person (varies with negotiation) & there is no need to rent and carry the burden with you.
**For snow activities it will be better if you can go to the Snow Point & directly negotiate in person instead of having it as a package from some agents.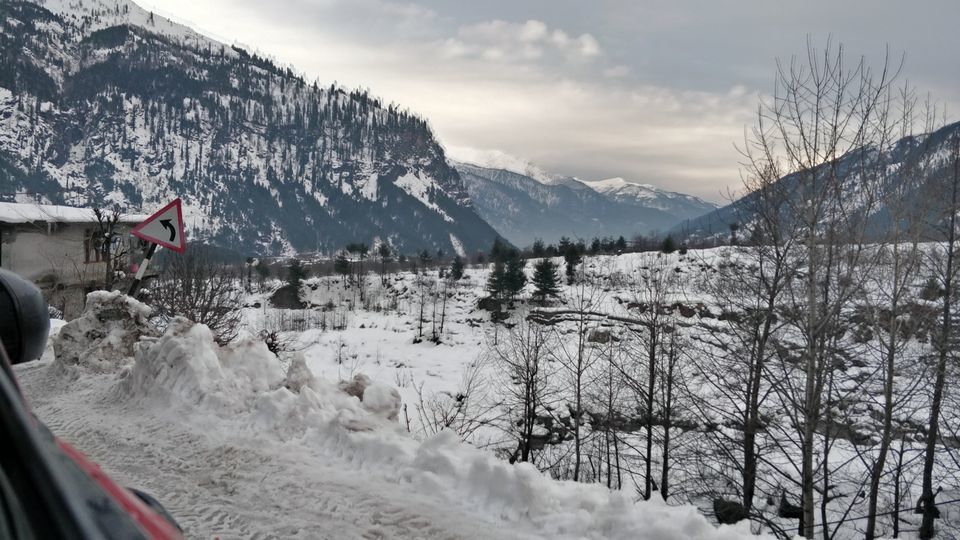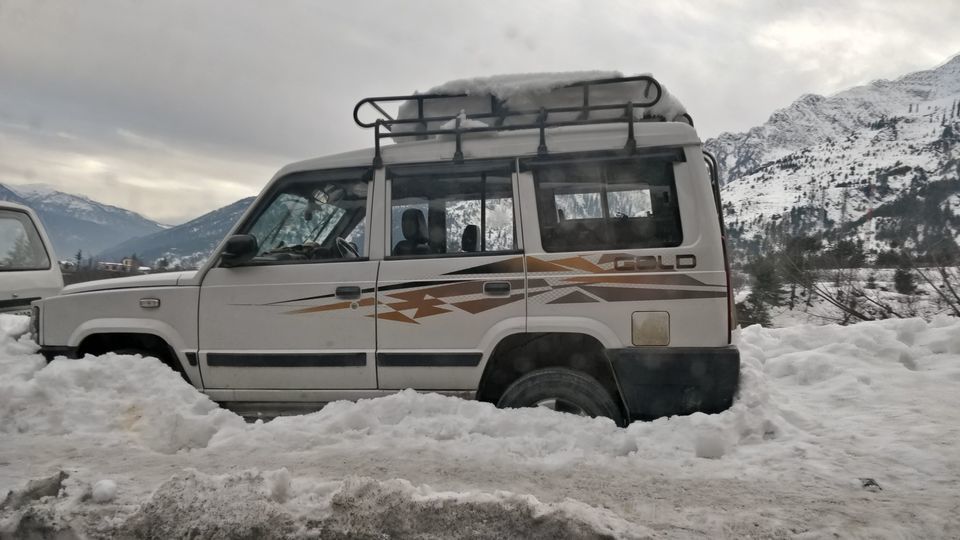 After our breakfast, we checked out from our hotel and went directly to Hadimba Temple. If you don't visit Hadimba Temple, Manali Trip is incomplete.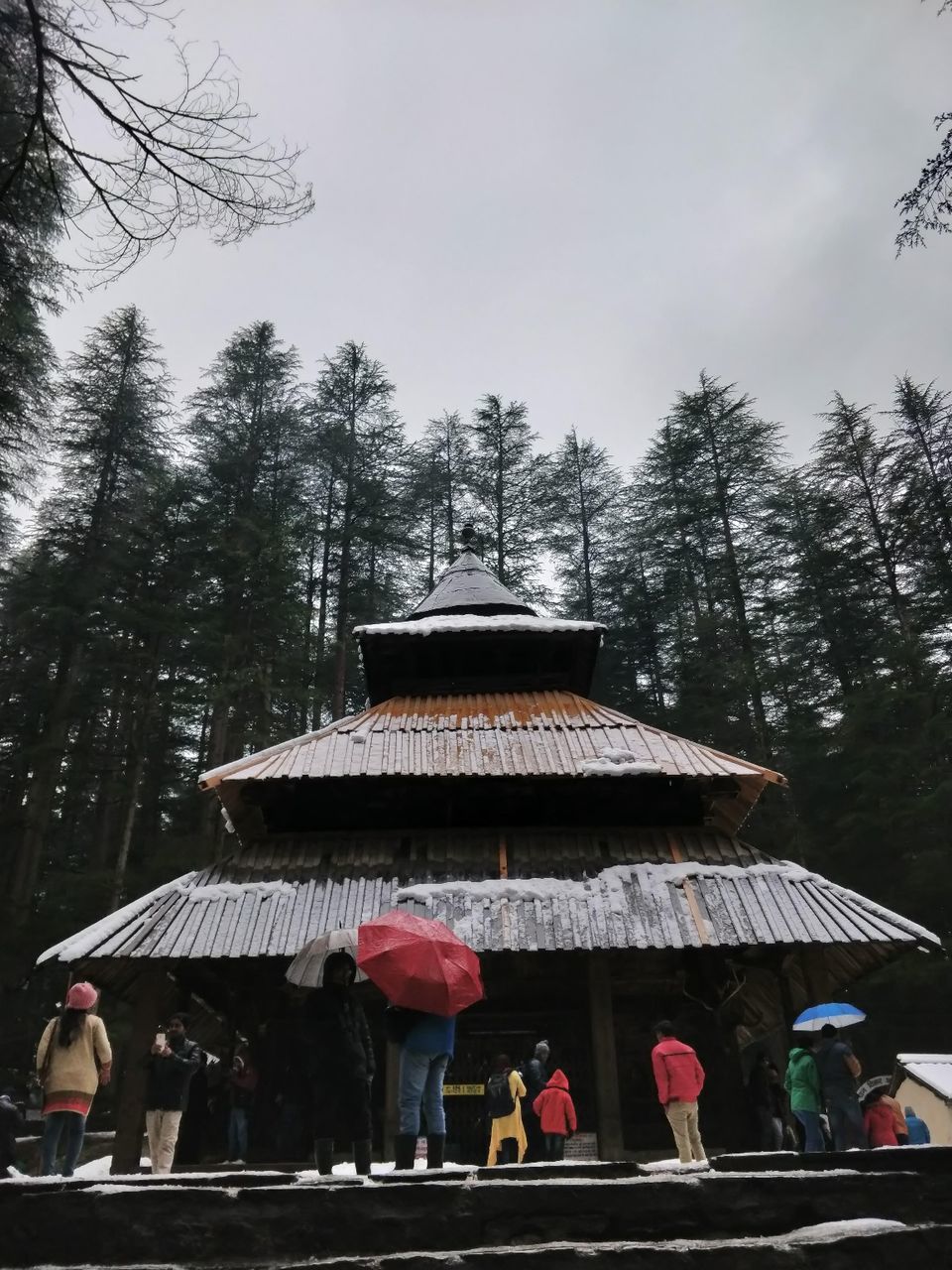 We left Manali after our darshan by 12PM.
Our journey would have been incomplete without any adventure.
"Job fills your pocket, paragliding fills your soul"
On our way back, somewhere in Kullu, we got a good deal from one of the Agent (Rs 1800 per person) after negotiation. Extra 500 per person in the video.
I was so frightened but then "zindagi na milegi doobara"
We jumped from a height of around 6000ft and it's worth the jump. The view was fantastic. I felt like a bird flying over the sky 6000 ft.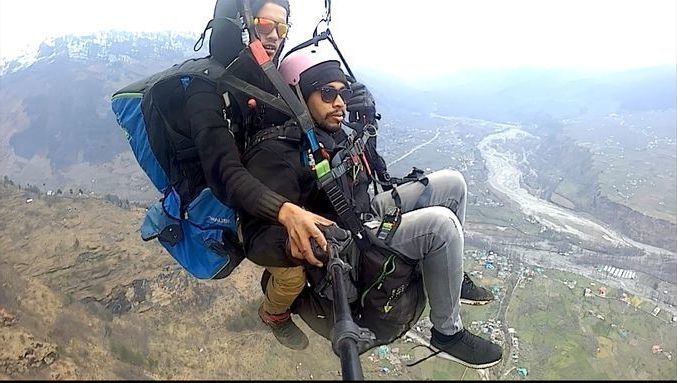 The duration of the fly was about 11 minutes.
I also had the good fortune to experience "Emergency Landing" :p
**Don't forget to pose as some photographers take pictures while you land. If you like your pictures then you can take pictures from them at some extra cost . (Rs 100 - 150 for 10 - 15 sets of pictures)
The entire procedure takes about 1:30 - 2 hrs. Near the ski landing area, you need to park your vehicle. A jeep will pick you up and take you to the starting point of your fly. And then you are dropped to your car park by the same vehicle. Pickup & drop is included in the paragliding charges.
Total cost for Paragliding was- Rs 2400/head (1800 for Paragliding + 500 for video+ 100 for DSLR Photos)
We left at 4 pm from there. At "Dev Dham Restaurant" in Kullu, we had our lunch cum snacks. Food has been fantastic and rates are reasonable.
We left Kullu at 5PM and we reached Delhi at 6 AM after 13 hours of drive.
On our way, we had our dinner.
Our booking was till 6:30AM and we handed over our car by 6:15AM. We were just on time ⌚
Total trip cost(including zoomcar, toll, food, hotel etc etc) =12000/per head
Breakup:
a) Zoomcar [Total Travelling Cost]= 4500/ head
b) Hotel ( B/f & dinner- complimentary) = 2500 per person for 2 days (1250/head per day)
c) Snow activities= 1800 per person
d) Para gliding with photos/videos= 2400/person
e) Other expenses=800 per head
Total Distance (Delhi to Manali to Delhi) = 1089km
Please comments if you need some more info or for any other feedback so that I keep on writing more blogs for you.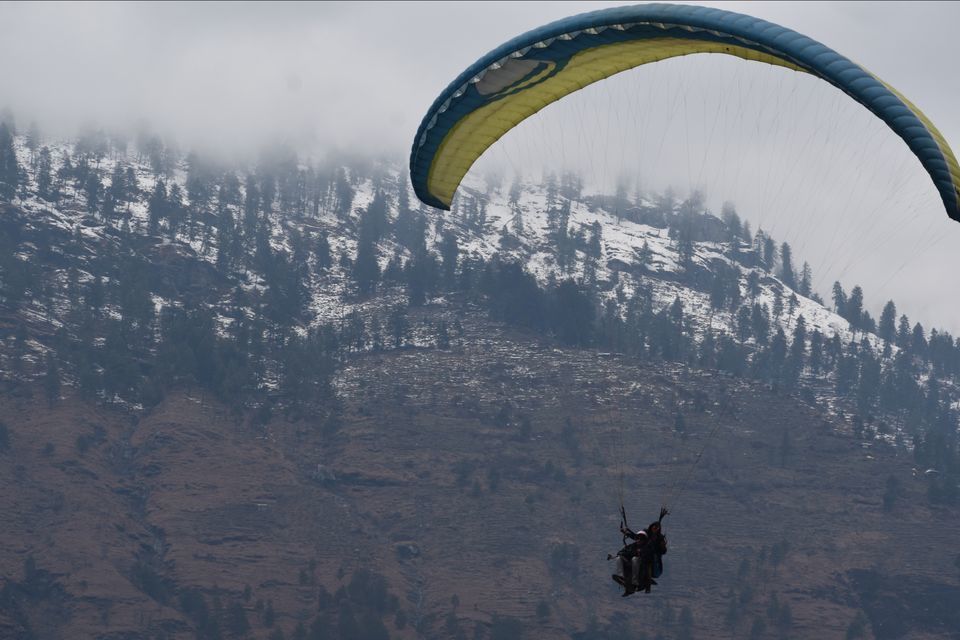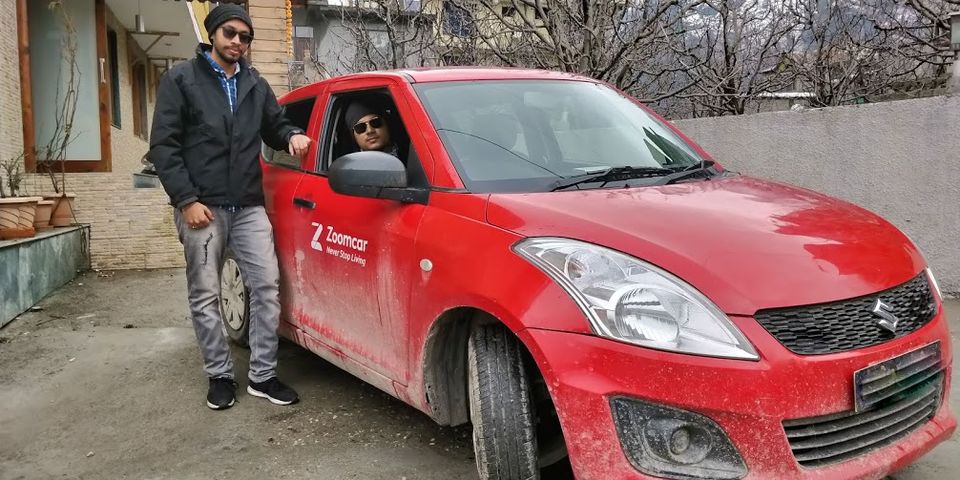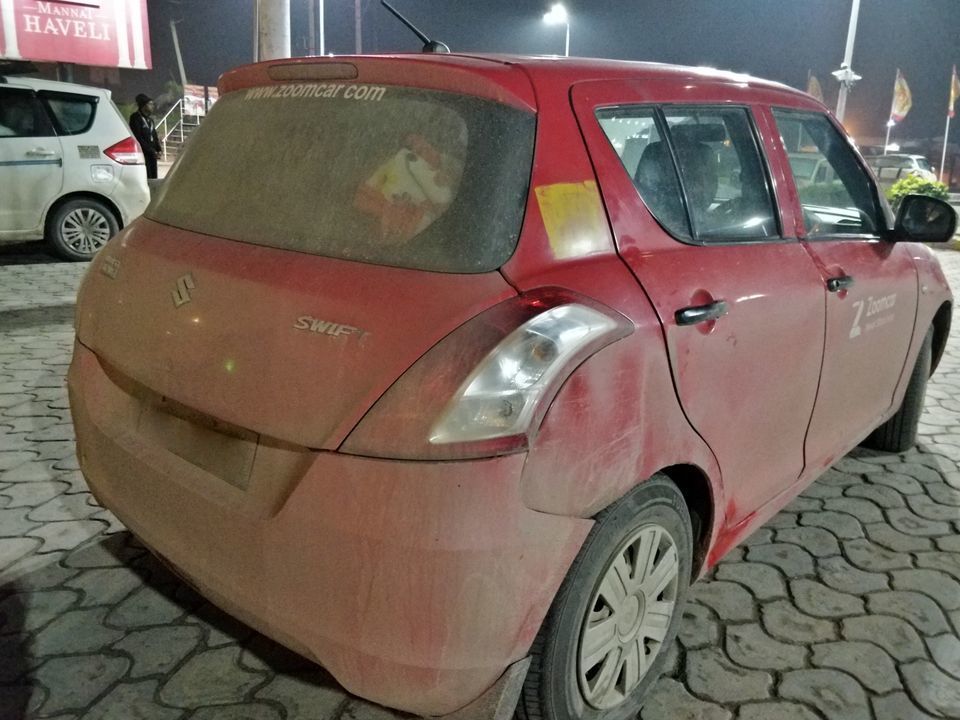 Frequent Searches Leading To This Page:-
best place to stay in manali, activities in manali in may, manali trip with friends, top manali tour packages with prices from delhi, shimla manali road trip, 1 night 2 days manali itinerary