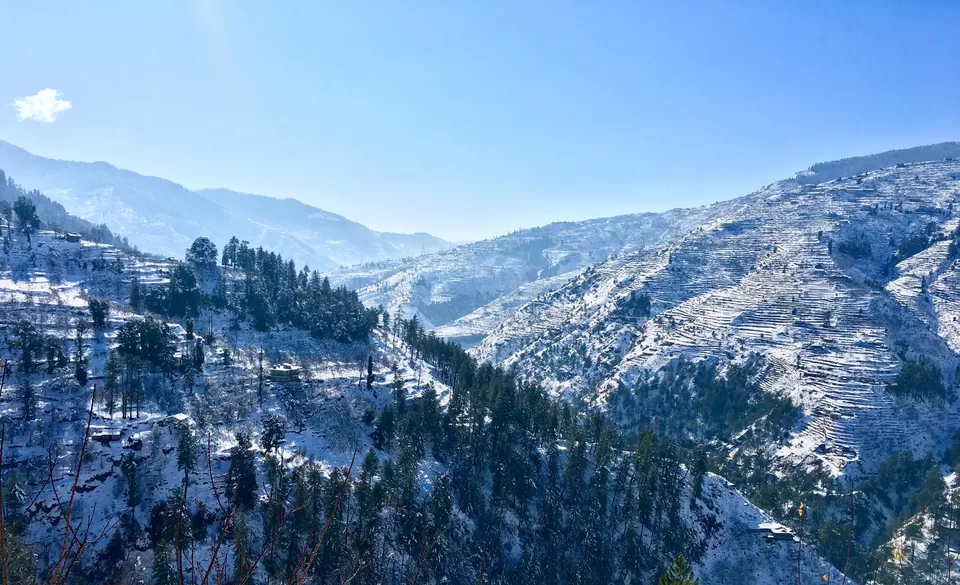 Shimla, the Queen of Hills, is breathtaking in the winter. This place is a popular summer getaway. As snow blankets the Capital in winter, the magnetism towards Shimla increases. Whether you venture outside and play in the snow, or you admire the beauty of the white flakes from the comfort of your hotel room, a holiday here during the season is unlike any other! Witness the beauty of snowfall in Shimla during the winter. Here's a pocket guide to help you make the most of your snowy holiday in town.
Best time to experience snowfall in Shimla:
The best season to visit Shimla for snow is between November and February. Snowfall season in Shimla begins in Mid- December and lasts through February. The average temperature during this season is around 8°C and goes down to -2°C.
How to reach: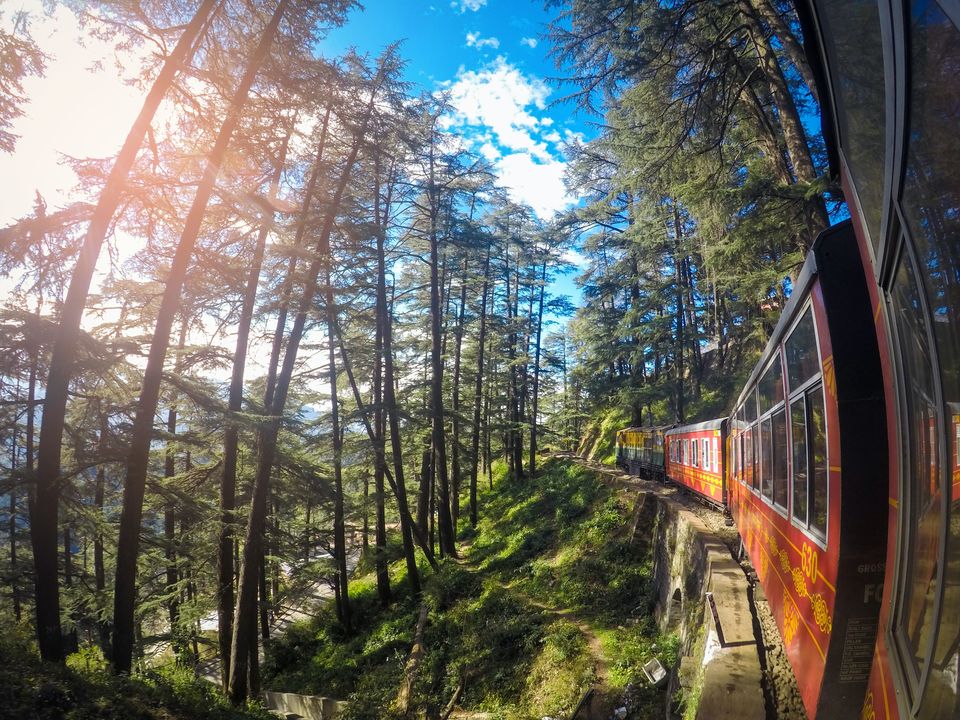 Shimla is connected to Kalka (96 kms) on Meter Gauge and it takes around 6 Hrs from KALKA to reach SHIMLA. Kalka is well connected to the major cities of India. There are 3-4 trains daily from Kalka to Shimla and vice-versa. Shivalik Express is luxury Deluxe Train on this route with less halts and pantry facility. The nearest airport to Shimla is Chandigarh airport.
Places to visit while snowfall in Shimla:
India has a few places where you can truly enjoy a winter vacation with mesmerising snowfall. Shimla, the queen of hills is one of the best places where you can witness its unique winter charm.
1. Shimla City:
Shimla city is one of the most beautiful places to enjoy the snowfall in Himachal Pradesh. The town is located at the top of hills with breathtaking scenery all around. snowfall in Shimla opens a window for numerous winter sports for tourists. Skiing, Ice skating and sledging are some of the best adventure sports that travelers can indulge in.
2. Mall road, Shimla:
Mall Road. Located at the heart of the city, it is an excellent source of entertainment for tourists of all ages. It has become a hub for tourists to chill with their friends, family, or beloved. One can enjoy a steaming cup of coffee along with some lip smacking food here. Also this is a great place to shop some carpets, shawls and handicrafts product.
3. Mashobra:
If you are looking for peace and tranquility during your trip to Shimla, then head to the serene town of Mashobra. Situated at an altitude of 7,700 feet, it is one of the best snowfall places in Shimla where travelers can rest in the arms of nature, away from the hustle and bustle of the city life.
4. Kufri:
Also known as the 'Snow Resort', the picturesque hill station of Kufri is the best place to experience snowfall in Shimla in December. Here travelers can explore popular sights like the Himalayan National Park, Kufri Fun World, and Nagsons Amusement Park.
5. Narkanda:
Located around 60 kms from Shimla, Narkanda stands at an elevation of around 2700 meters and provides marvelous views of snow cladded Himalayan range. In winters the entire town is coated with a thick sheet of snow and hence make it a popular skiing destination of India.
6. Rohru:
Rohru is a small town located on the banks of Pabbar River in Shimla district of Himachal Pradesh. The town is also famous for its apple farms, scenic locales and the majestic mountains which encircle it. Trout fishing is a very famous activity in the town. If you visit this town in the first half of December, you can easily enjoy this activity, as after that the town gets whitewashed with snow. Alongside trout fishing, other activities one can enjoy during their stay in Rohru, such as hand gliding and trekking.
7. Jakhoo Peak:
Jakhoo peak is known as the highest point of the Shimla. It is situated at the high attitude of 2500 m or 8048 feet from the sea level. It offers the visitors a panoramic view of the Shimla city and its surroundings such as valleys and the snow peaks. The Jakhoo Hill is located just 2 km from the Ridge at the center of the city. One of the main attractions, it also has an old Hanuman Temple at the peak. The temple is also known as the Jakhoo Temple. This temple is one of the most religious spots in Shimla and is devoted to the worship of the Lord Hanuman.
8. Johnnie's Wax Museum:
Want to explore something unconventional during snowfall in Shimla? Visit Johnnie's Wax Museum for a unique experience. This is the first wax museum in Himachal Pradesh where you can spend hours clicking pictures with the life-size statues of the world-famous personalities. Johnnie's Wax Museum in Shimla also lets tourists get a wax replica of their hand to make their Shima winter holiday unforgettable.
9. Green Valley:
Surrounded by an undisturbed view of the verdant hills, deodar trees and pine forests, Green Valley offers more of a laid-back atmosphere to enjoy the tranquil setting. It is a great place for nature lovers and is no less than a heaven for photographers. Visit this place during the snowfall period in Shimla and enjoy the pristine beauty.
10. Naldehra :
Situated approximately 25 kilometers away from Shima, the mesmerizing hill town of Naldehra is one of the best places to witness snowfall in Shimla. This place is home to the oldest 9-hole golf course in India and is also known for its luxurious resorts, and picnic spots where one can spend quality time with their family.
Places to stay during snowfall in Shimla
1. Larisa Resort:
Beyond the valleys and amid the Himalayan Cedar, lies the strikingly tall Hotel Larisa Shimla. Just enough distance away from the crowded mall road, and yet a part of this sought-after hill station, this is a perfect stay option for travellers.
Price: Rs 6000 per night onwards.
2. Hotel Marina: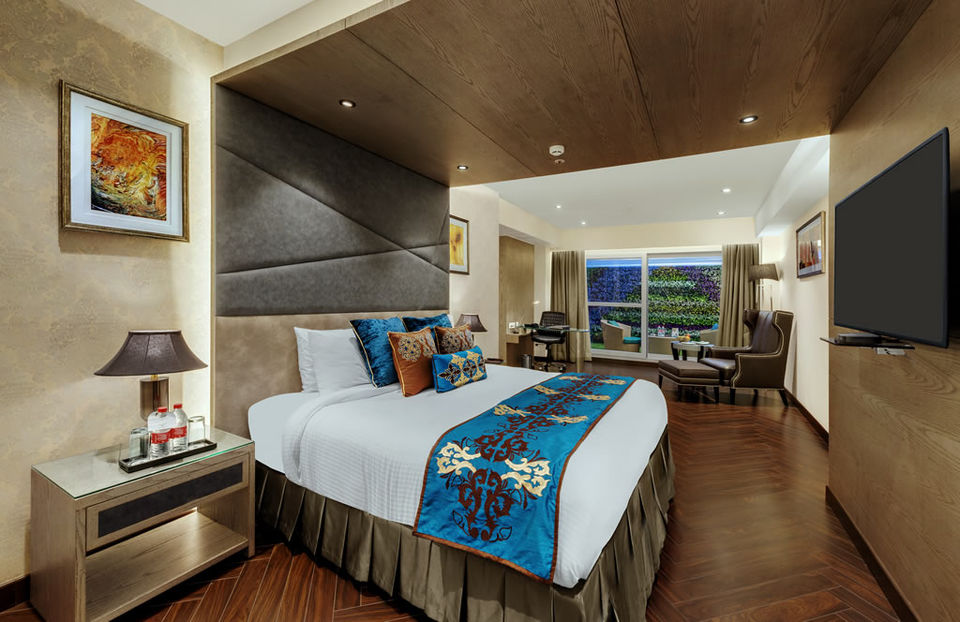 Surrounded by the hills of Shimla Marina offers rooms with peaceful views of nature and is fully equipped with a gym, spa, and an indoor pool. Free Wi-Fi is also provided. This is a great option to make your stay in Shimla more memorable.
Price: Rs.9000 per night onwards.
3. Woodays resort:
Woodays Resort is a great option for travellers looking out for a resort in Kufri. It is located in Galu. This Resort stands out as one of the highly recommended stay options near Shimla.
Price: Rs. 6000 per night onwards.
4. Hotel Honeymoon Inn: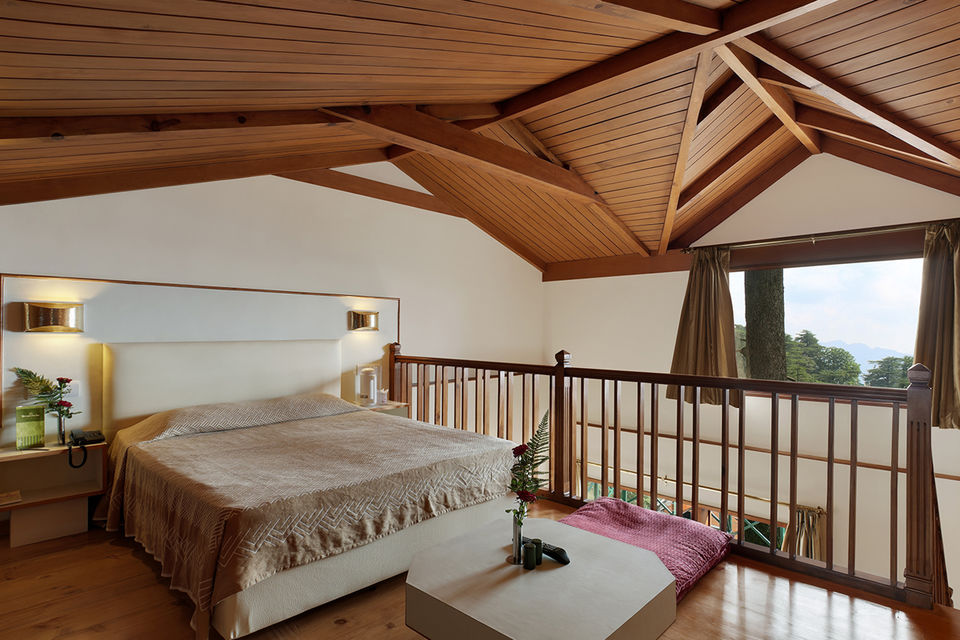 Another beautiful hotel in the heart of Shimla is Hotel Honeymoon Inn. With a beautiful location and comfortable room with a mountain view, this hotel will surely make your stay memorable.
Price: Rs. 5500 per night onwards.
Places to eat during snowfall in Shimla:
1. The Devicos Restaurant and Bar:
The Devicos is one of the few popular cafes in Shimla that offer the entire range of cuisine right from Indian, Chinese, and even Continental. Mostly renowned for its night timeme ambiance, Devicos brings the party atmosphere right to the heart of Shimla.
2. Ashiana & Goofa:
This should be your destination if you want to taste some awesome Shimla food. This place offers tasty food wan ith affordable price. One couldn't ask for more.
3. Café Shimla times:
A creative and stylish café at the heart of the town where you can enjoy delicious food. This café will surely amaze you with its ambiance.
What to pack for snowfall in Shimla: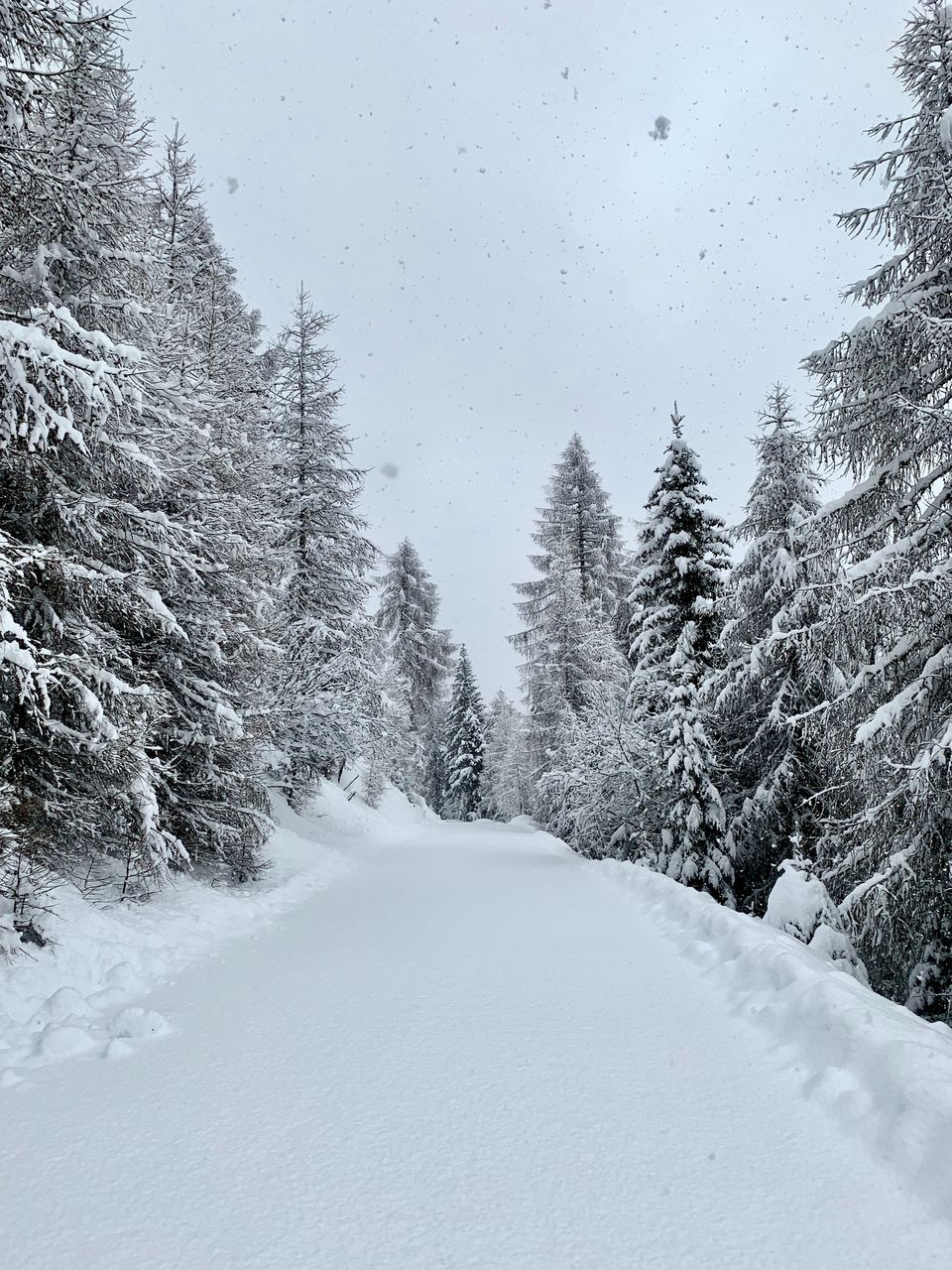 If you are travelling to Shimla during snowfall season you must keep in mind, the acute weather conditions of the place and pack accordingly. So, here's a list of the essential items that one must carry while visiting Shimla during snowfall:
• Jackets, woolen sweaters, and warmers.
• Long boots, woolen socks, woolen gloves and caps.
• Winter creams and lip balms.
• Necessary medicines for motion sickness, cough, and cold.
Ideal duration to visit Shimla:
Shimla has numerous tourist attractions around it which need a minimum of 3 days and 2 nights to be explored. If you are planning a trip to witness snowfall in Shimla then a weekend would be sufficient to explore this picturesque hill town.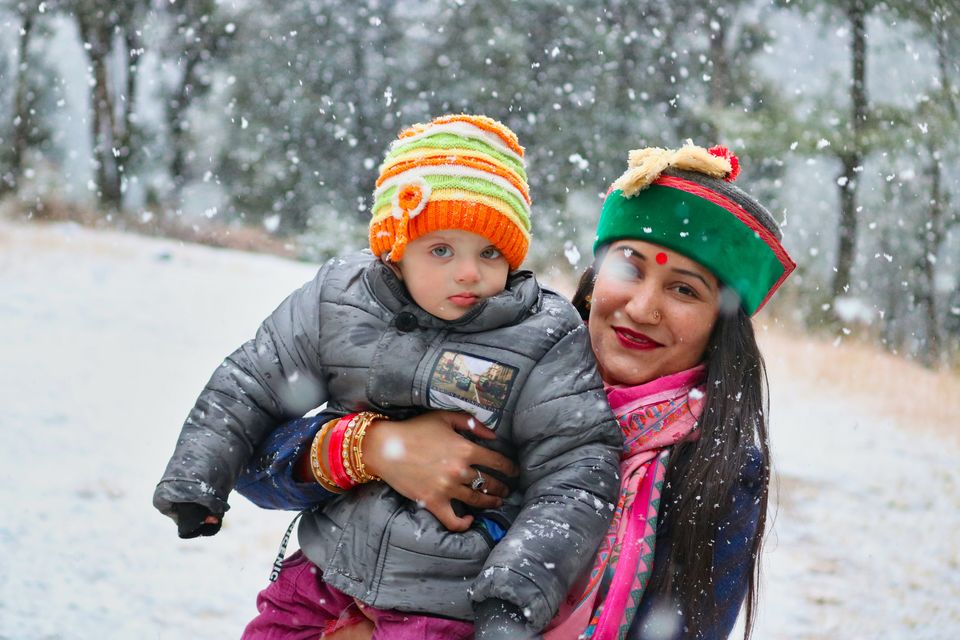 Snowfall in Shimla makes it even more beautiful in winters as it gets covered with the snowy blanket. The snow-covered mountains, forests, and the various adventure trips are some of the things that everyone wants to experience at least once in their lives. All of this is possible due to the magnificent snowfall in Shimla.
Have you experienced snowfall in Shimla? Share your story of enjoying snowfall in Shimla here!
Ready to travel for free? Earn credits and redeem them on Tripoto's weekend getaways, hotel stays and vacation packages after the pandemic is over!