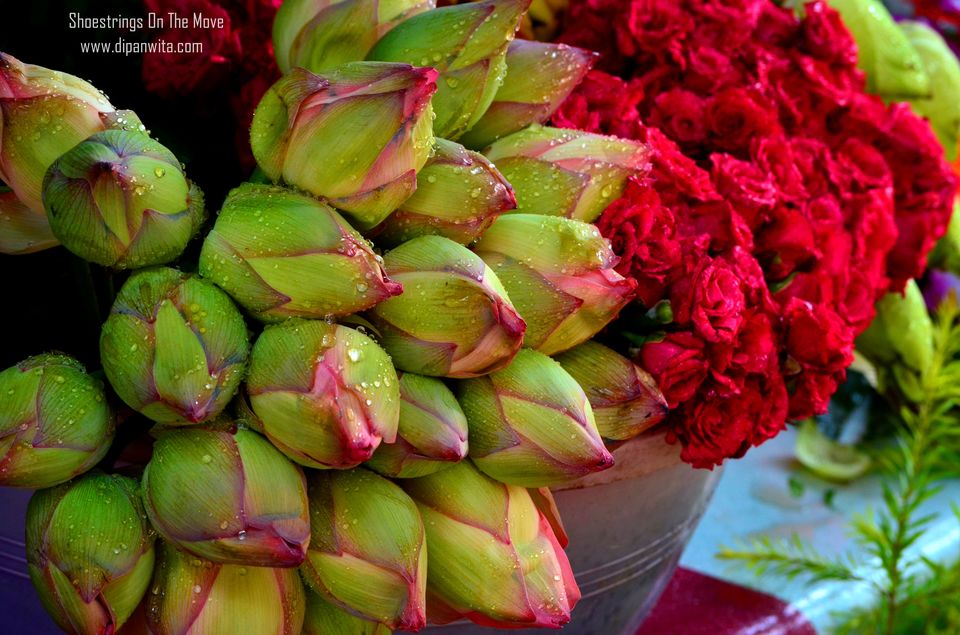 Colors and fragrance overwhelms my senses.

"Didimoni, kon kagoje jaabe photo ta?" (Didi, which newspaper will this photo get published) asks one of the flower merchants as I was busy taking my shots.
The moment I step into the colorful yet chaotic Mallick ghat flower market, allegedly Asia's biggest flower market, I am welcomed with smiles rather, contrary to my notion of having to face arrogant sellers.
There I walk through the busiest flower markets of India, trying to take in everything it offers.
More than a century old, at Mallick ghat flower market, the business thrives from tiny makeshift shacks lined in the shadow of Howrah bridge towards its east end. The market comes to life as early as 3:00 AM, when truck load of flowers make way into the alleys.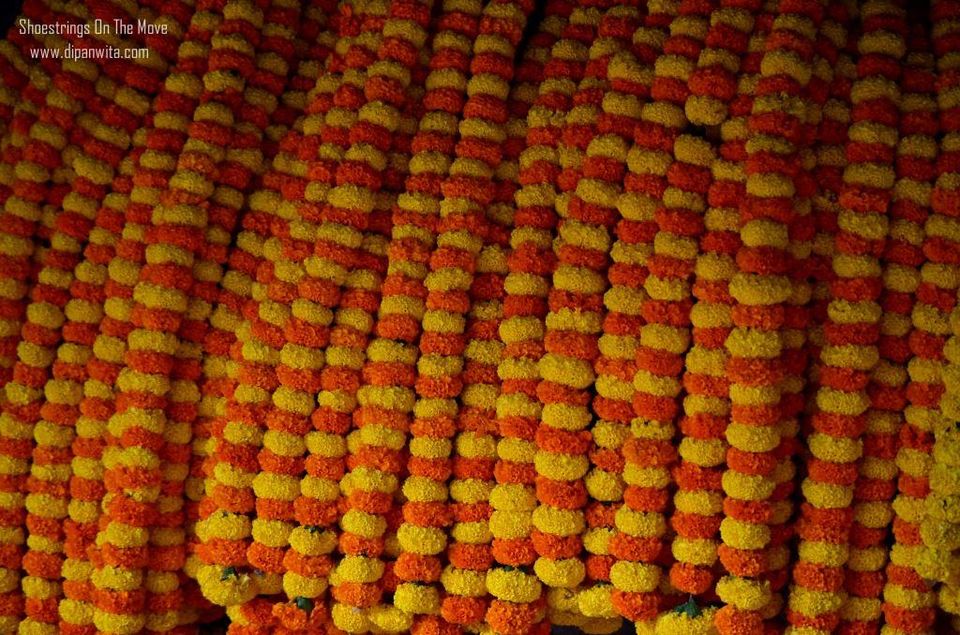 The bright yellow and orange marigolds threaded into garlands
Look everywhere. The bright garlands, some hanging, some spread across the stalls will certainly manage to nudge your curiosity hormones and make you ask numerous questions to the sellers. You would be lucky enough to be answered promptly.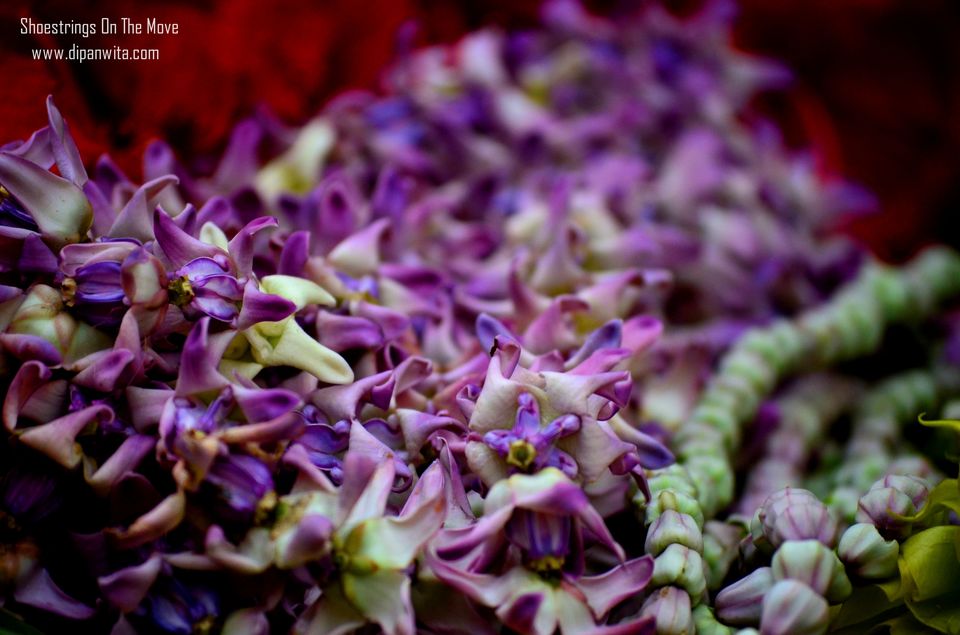 The color riot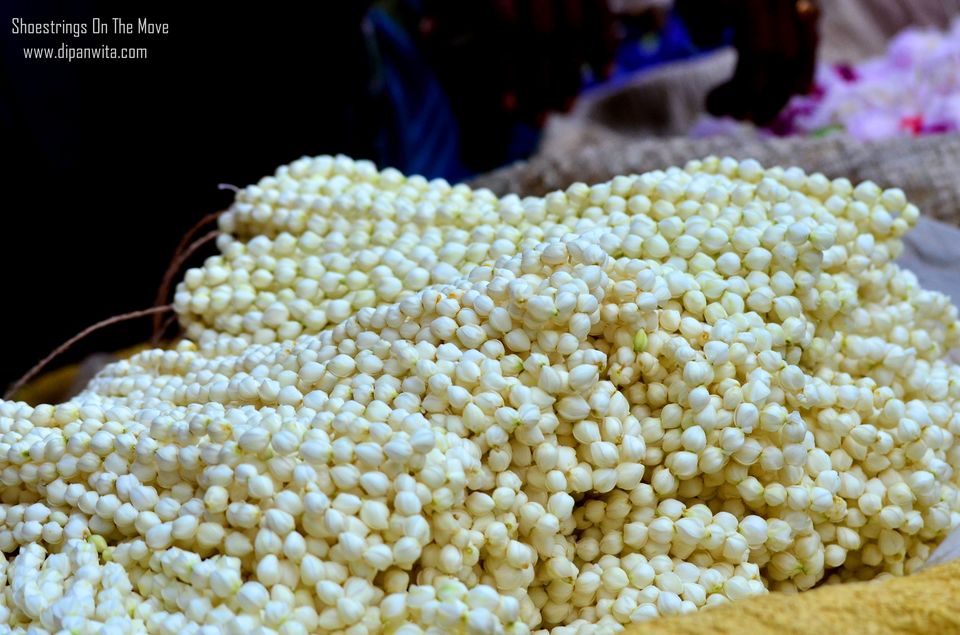 Did you ever see pearls whiter and more beautiful than these?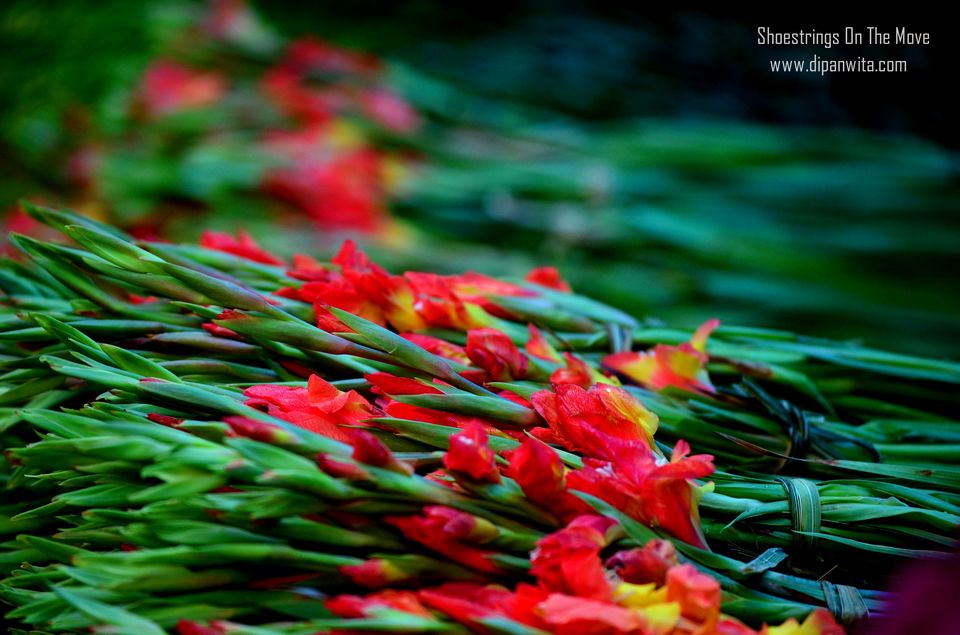 And how can you be ignorant to them?
You would certainly stand in awe until you are pushed by the busy carriers and porters.
I was bowled by the fragrance. These cute little tuberose buds did manage to keep my camera engaged for a prolonged time.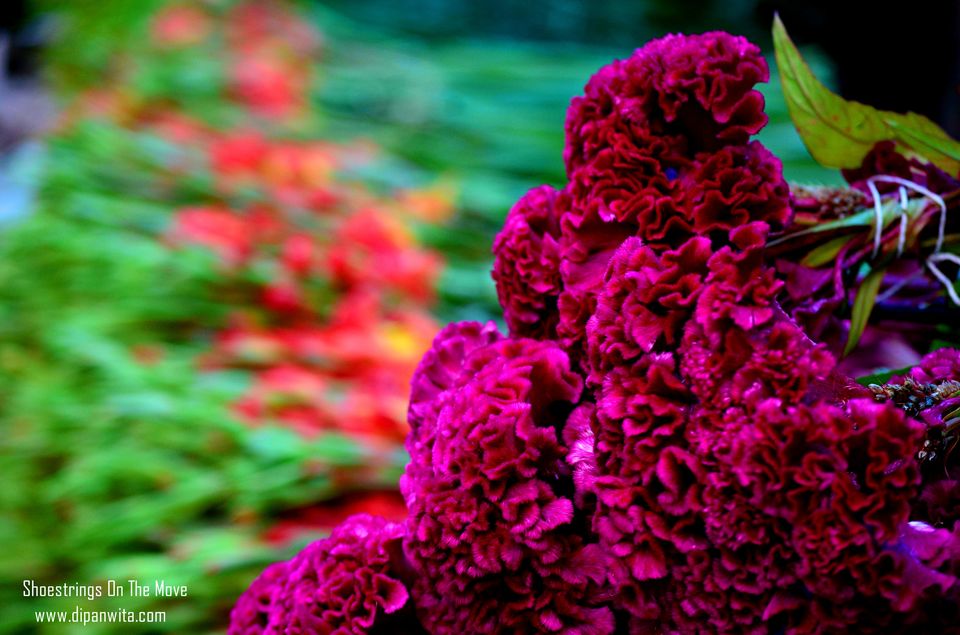 And then came the cockscomb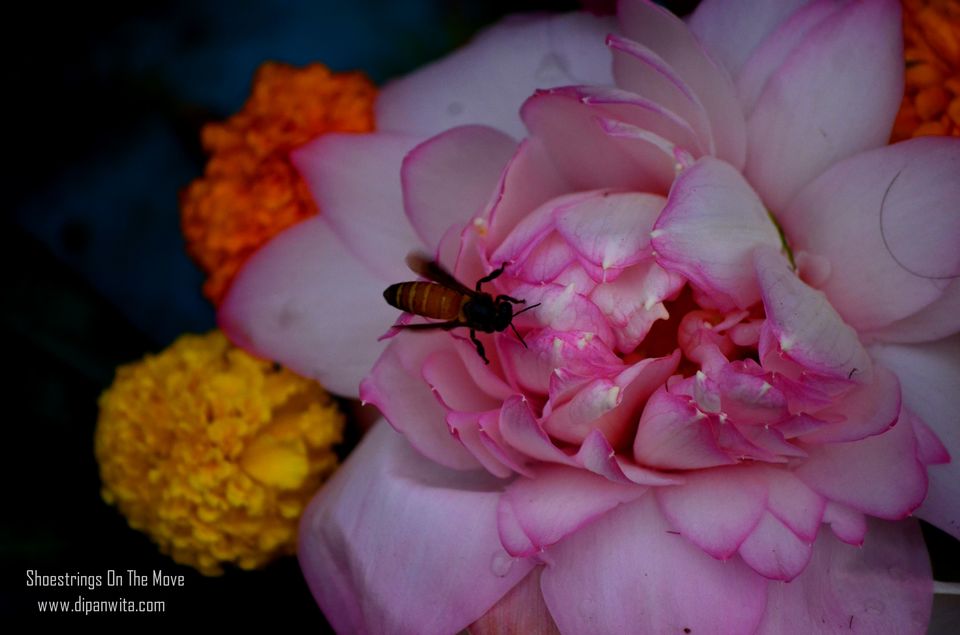 The lotus is my thing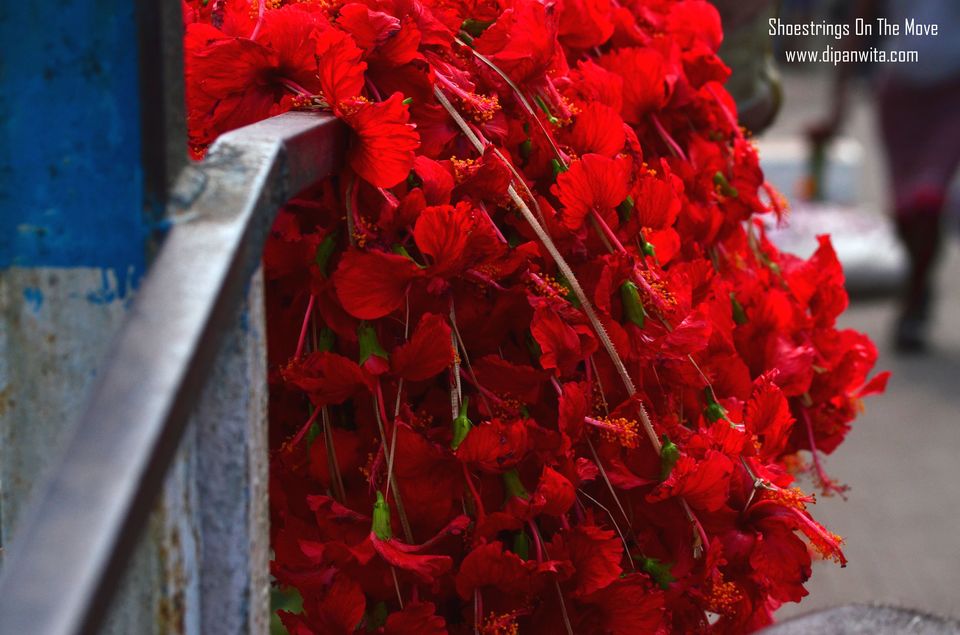 The reds are ever alluring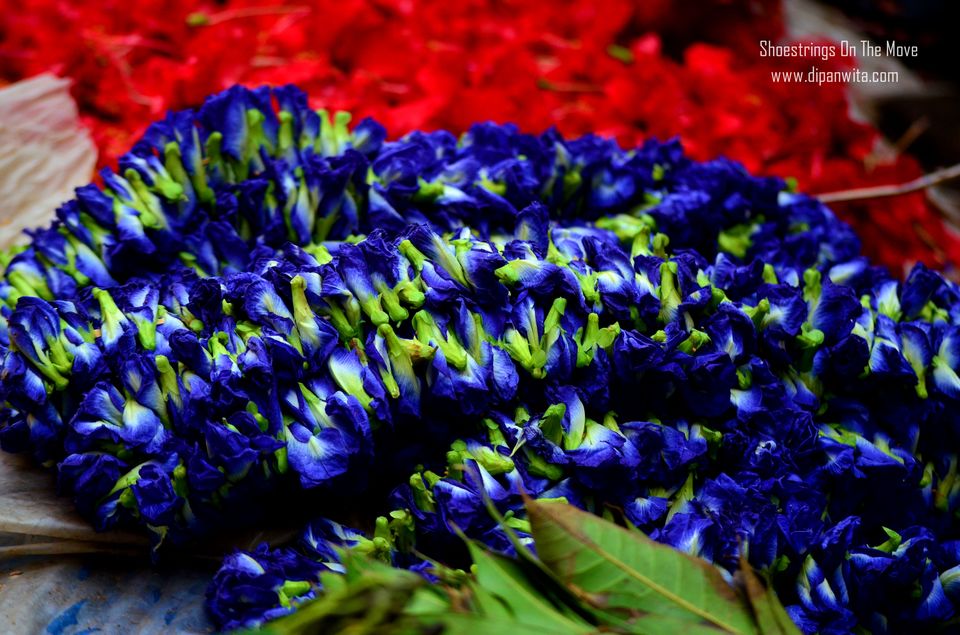 There are blues you would love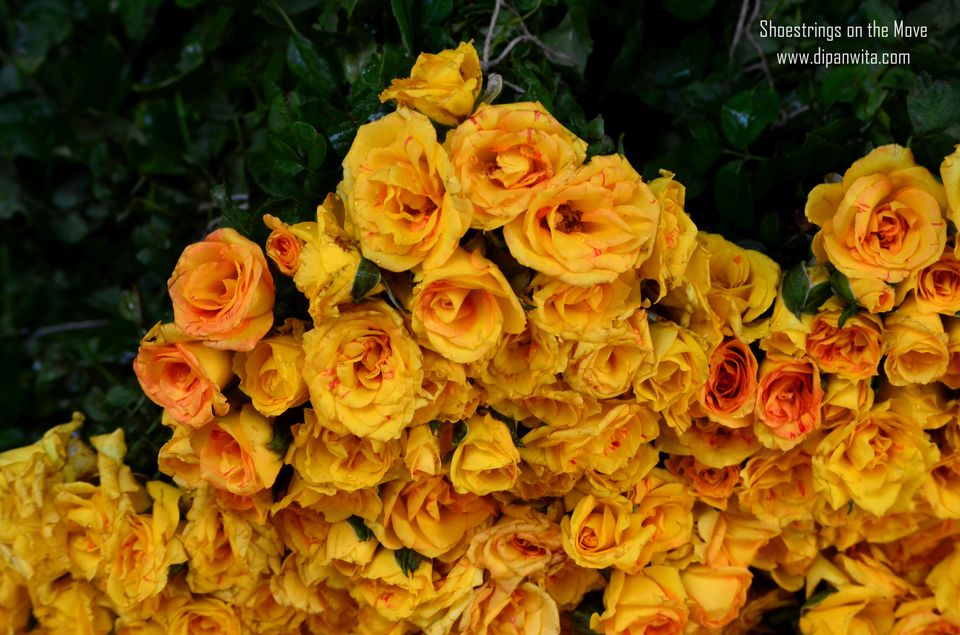 How can roses be left out of the league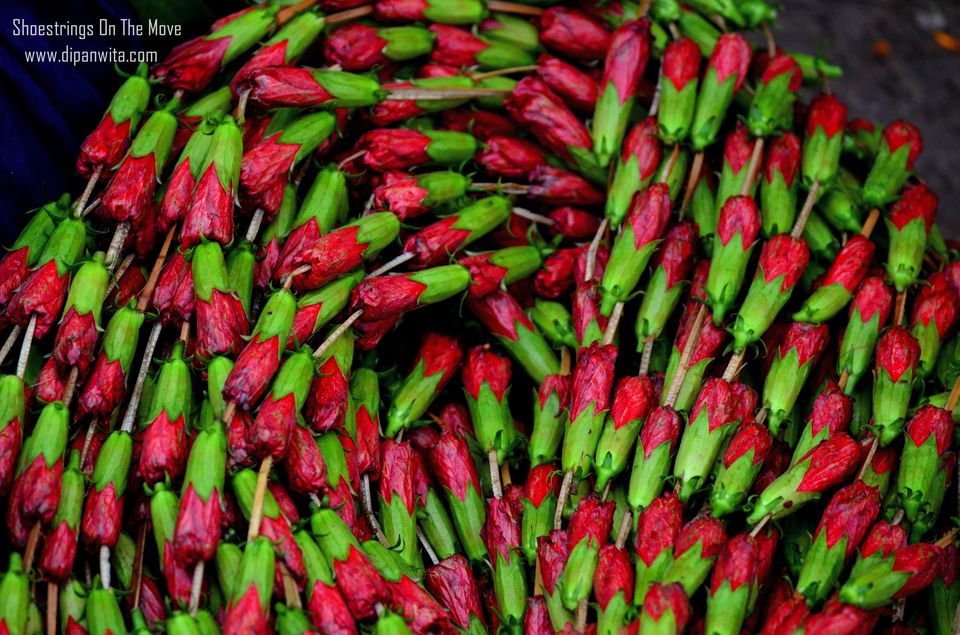 Did reds and greens ever look more pleasing?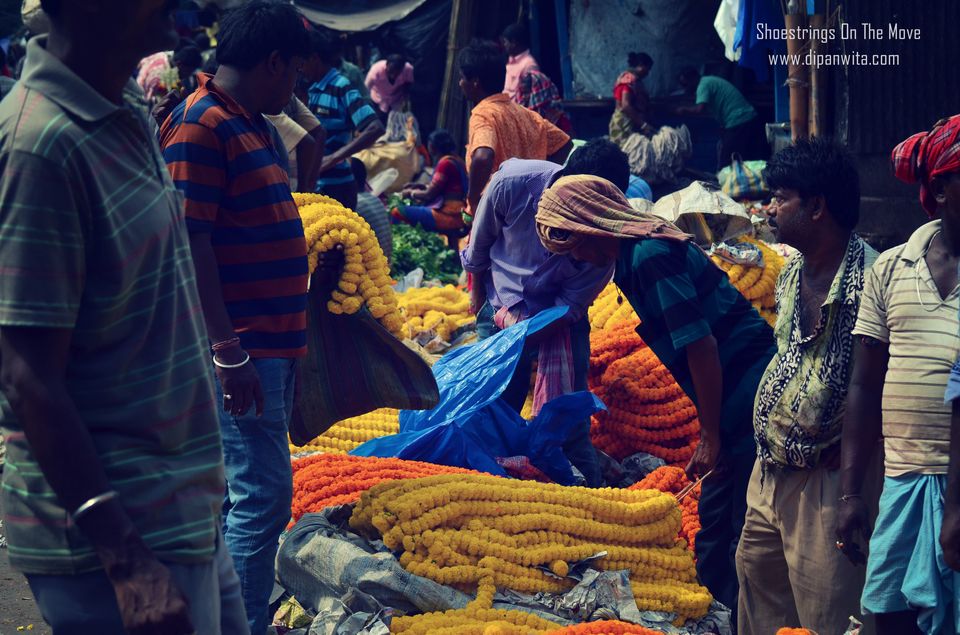 The business is always as usual for them, regardless of onlookers or visitors.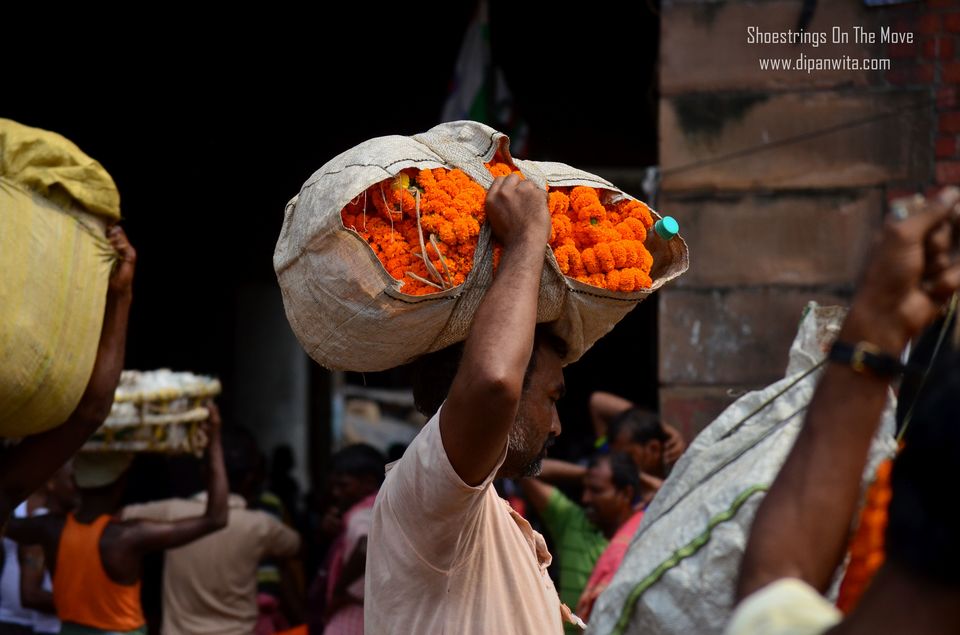 Better keep to the sideways if you do not wish to be pushed by the porters making way across perilously.
The flowers are exported to all over India and Europe. People in the market practically work 24*7.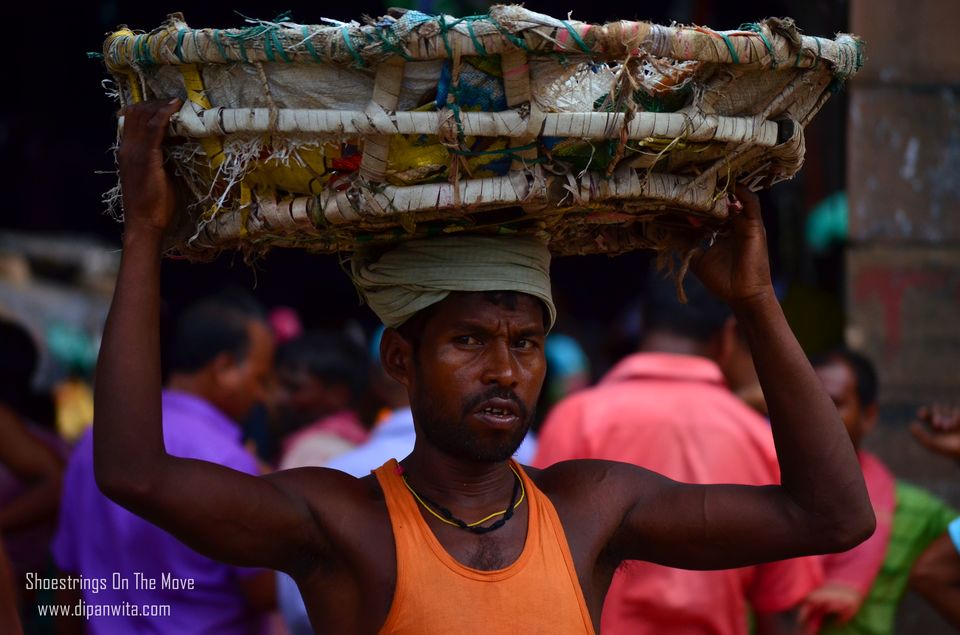 A flower carrier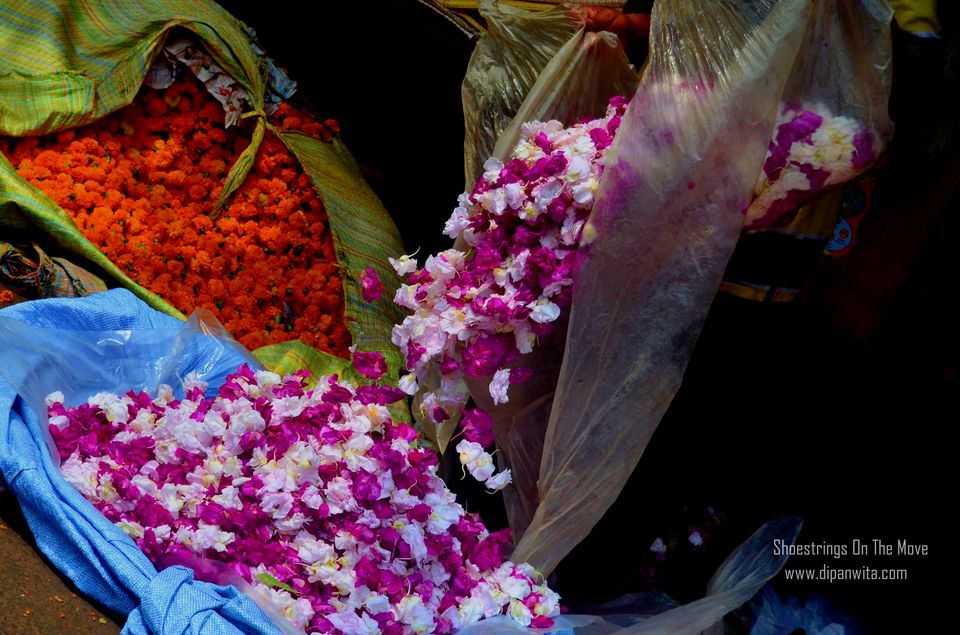 Being sorted out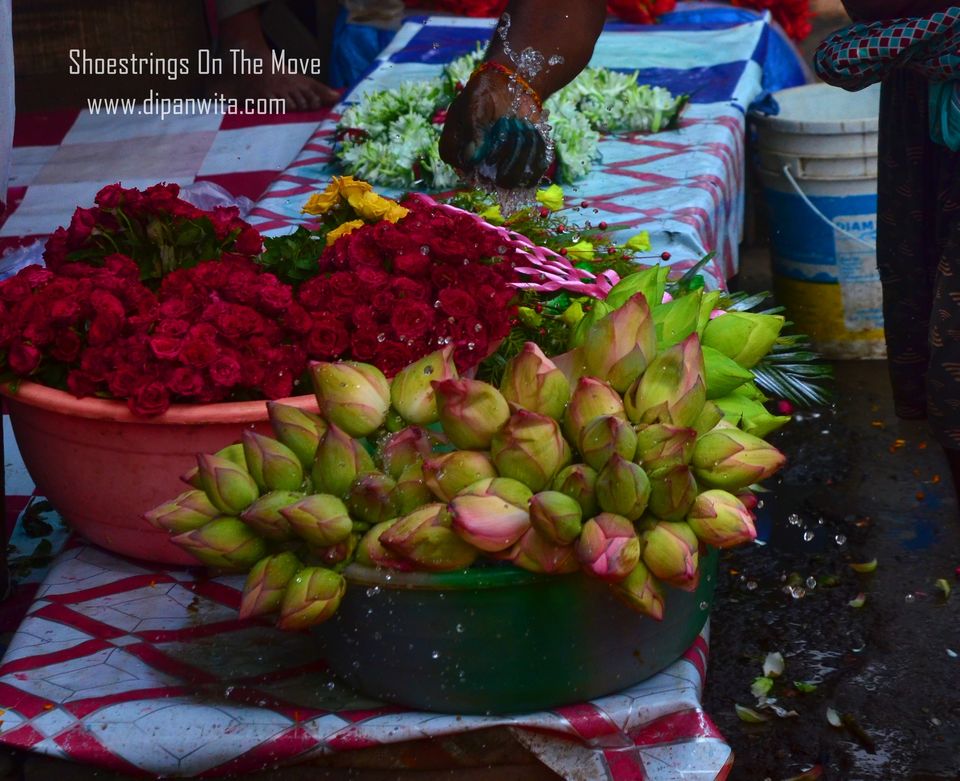 The lotus buds being watered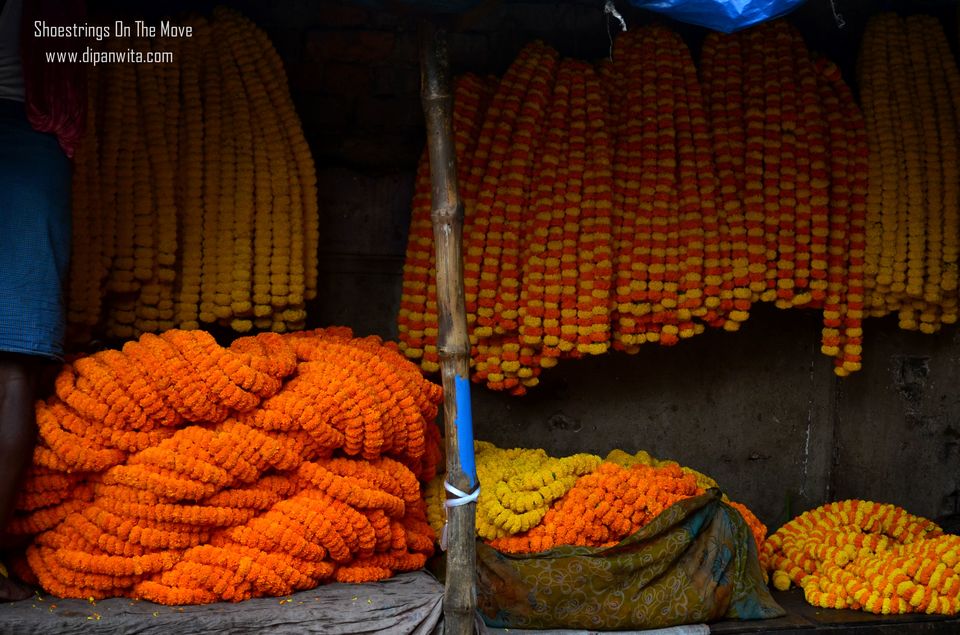 The bright marigold garlands stacked along
Its all about business.
By the time I am done with my rounds to the entire market area, I am totally exhausted and in need of strong tea. I ask a seller and he directs me to a small tea stall right under the Howrah bridge. I settle for kulhad chai. Just when I am ready to leave, Maa calls. "What's for lunch?" I ask.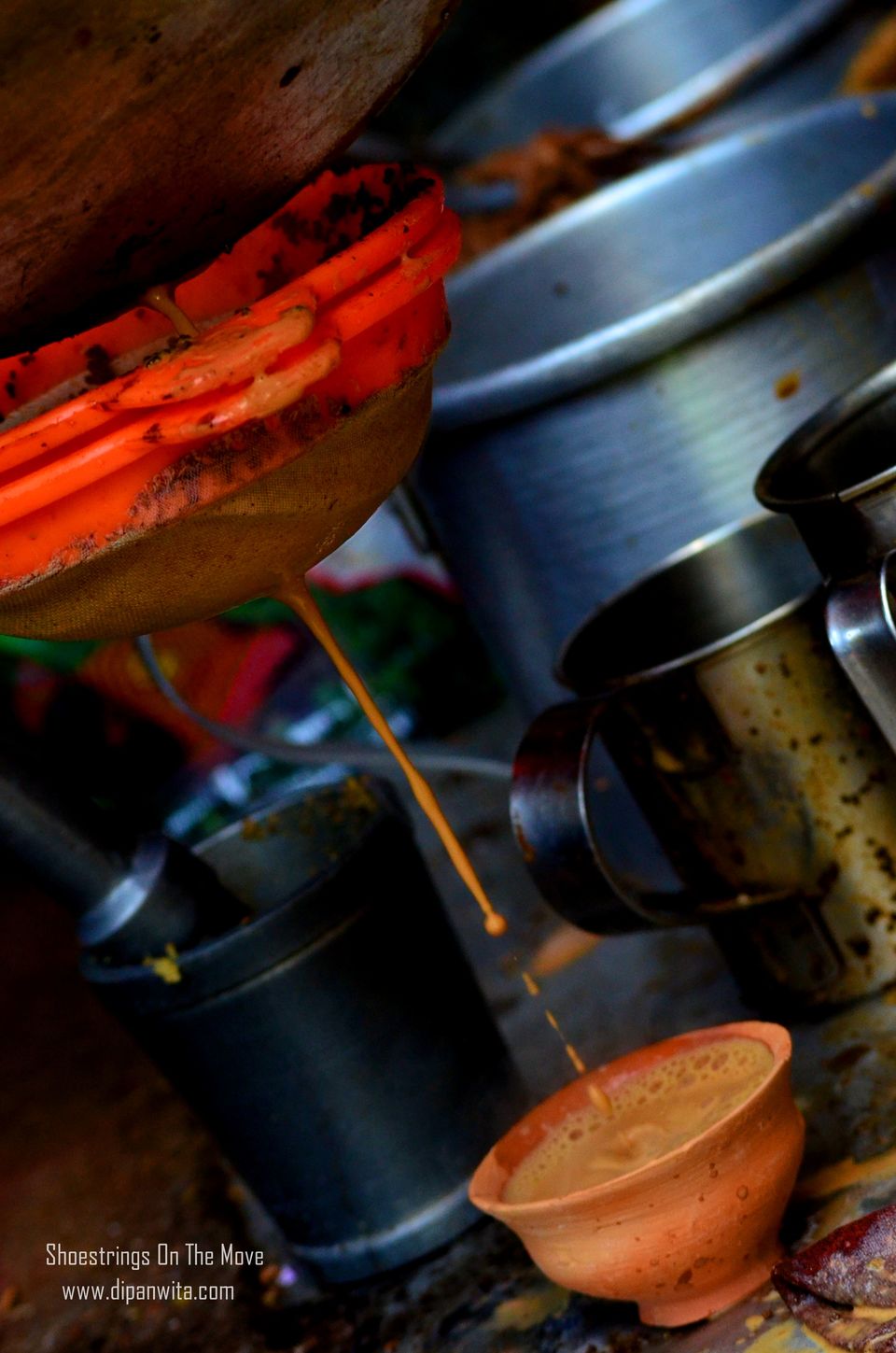 My chai- I prefer my chai in kulhad
I would love to read your thoughts. Please leave your comments and share. Sharing is caring.
This blog was originality posted on 'Dipanwita'